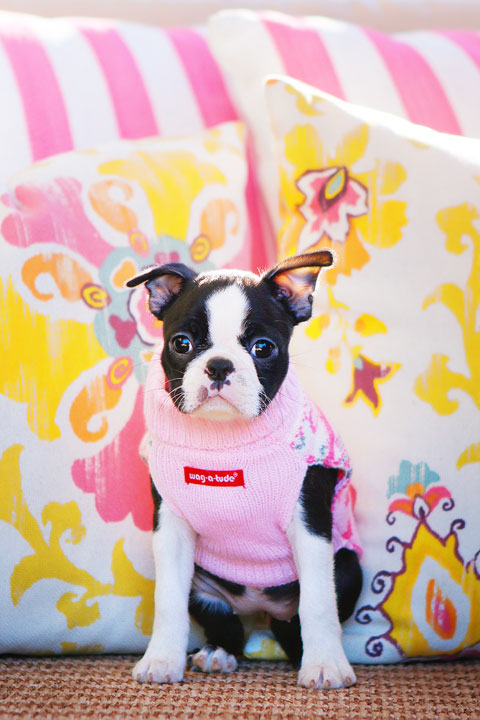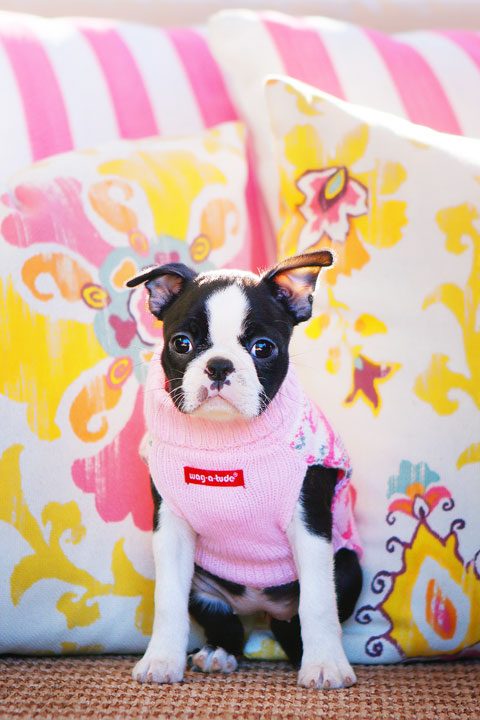 If you follow me on Instagram or Snapchat, you may have seen… we have a new member of the family!!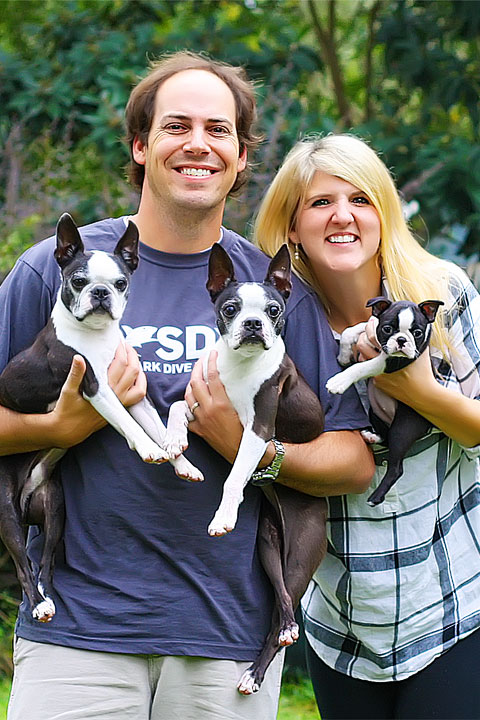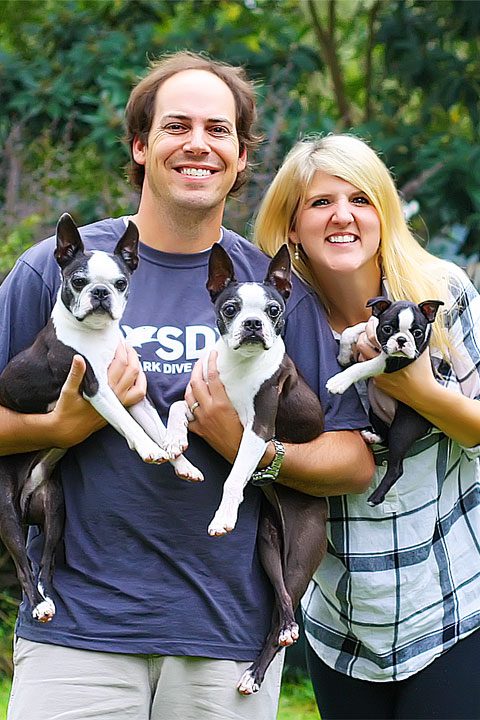 Meet Winnie!! She is a Boston Terrier like Miley and Howie. We could not be more in love!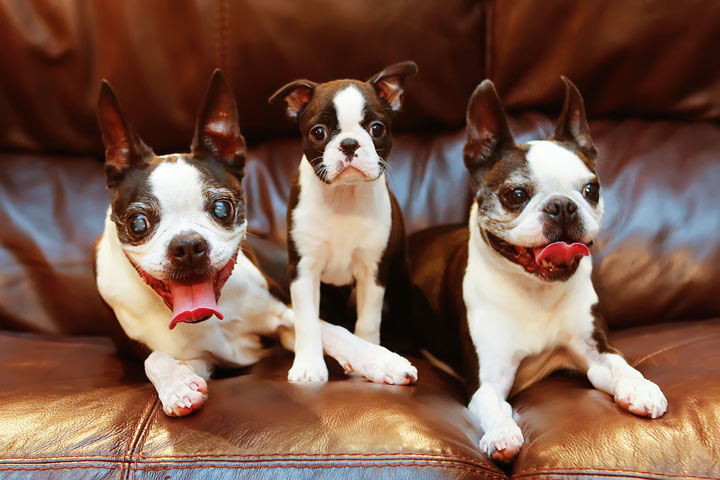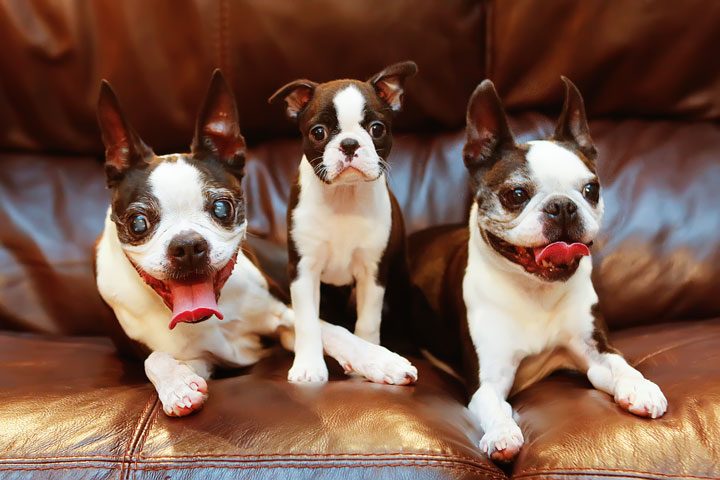 Miley and Howie are doing so good with her. Howie is being so gentle. He even lets her steal his toys. Miley plays and snuggles with her.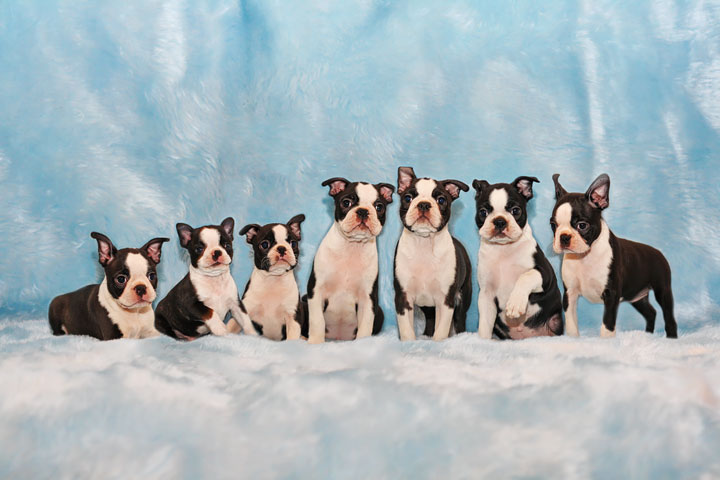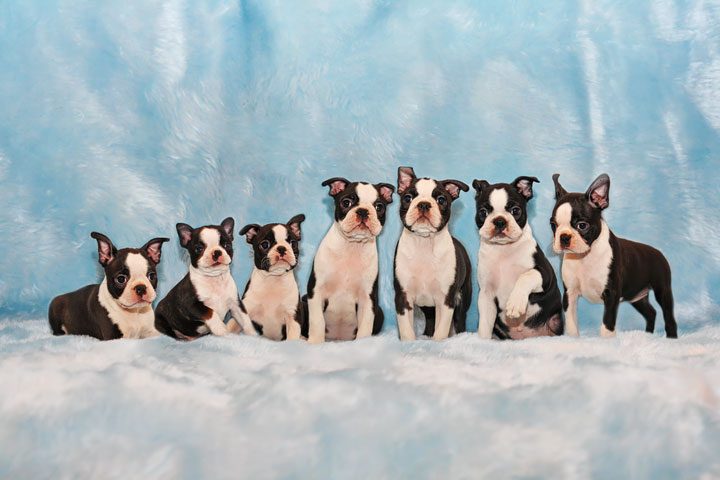 These are Winnie's brothers and sisters. Winnie is the third from the left.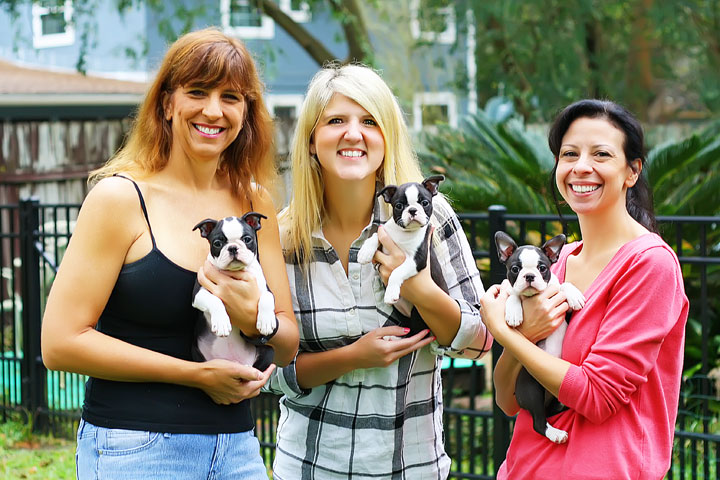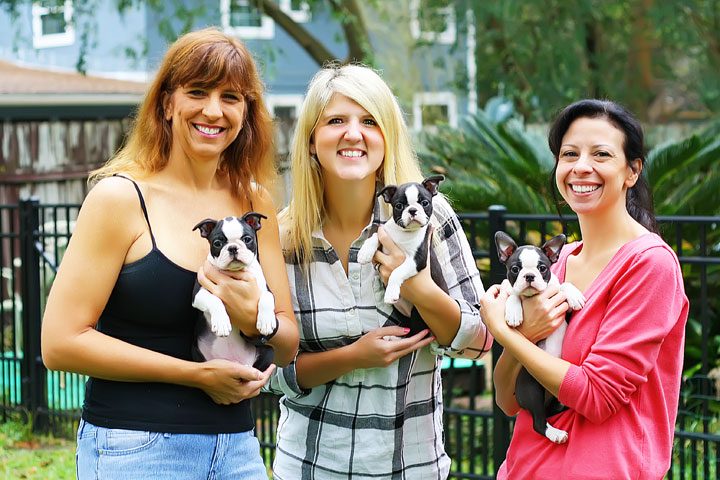 Two of my friends and fellow Boston Terrier owners got two of Winnie's littermates! I think this makes us sisters! ;) So fun to be able to watch them grow up! They will be agility stars like Miley. From left to right we have Spiffy, Winnie, and Frankie.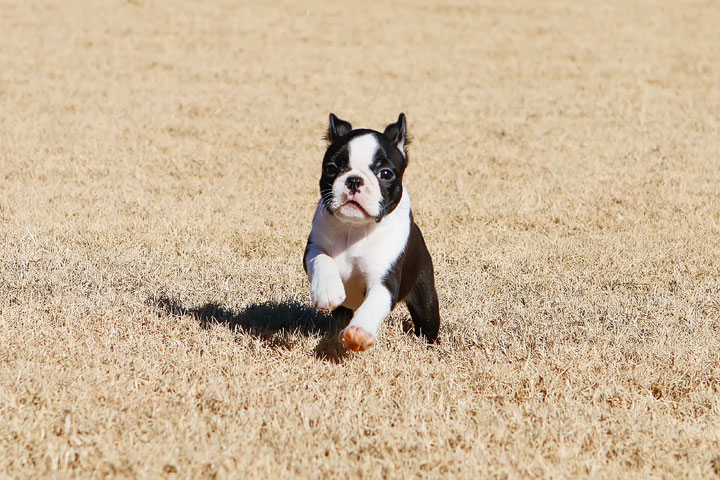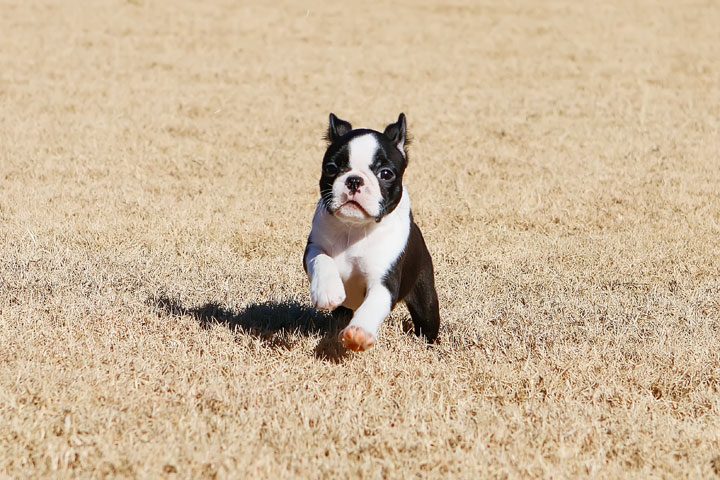 Winnie chases Miley and Howie all over the yard and hops like a bunny.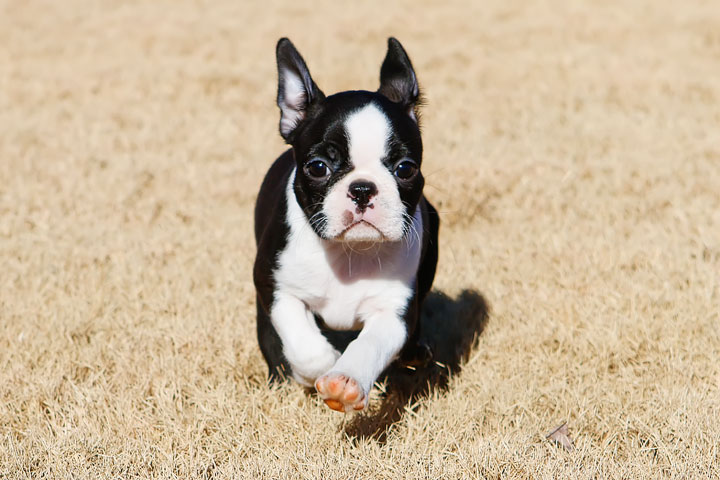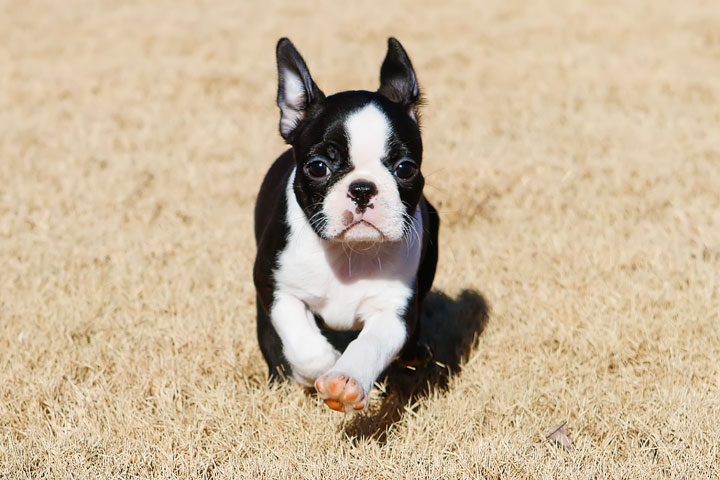 I am posting WAY too many videos and pictures of her on Snapchat, so if you want to see tons of puppy pictures, be sure to download Snapchat on your iPhone or Android. To add me as a friend, click on the ghost at the top center of the screen, click Add Friends, then Add by username, and type in kevinandamanda. Then when you open Snapchat and see a purple number in the bottom left-hand corner, that means there are new pictures and videos to see! Click on the number, and then click on my name to watch.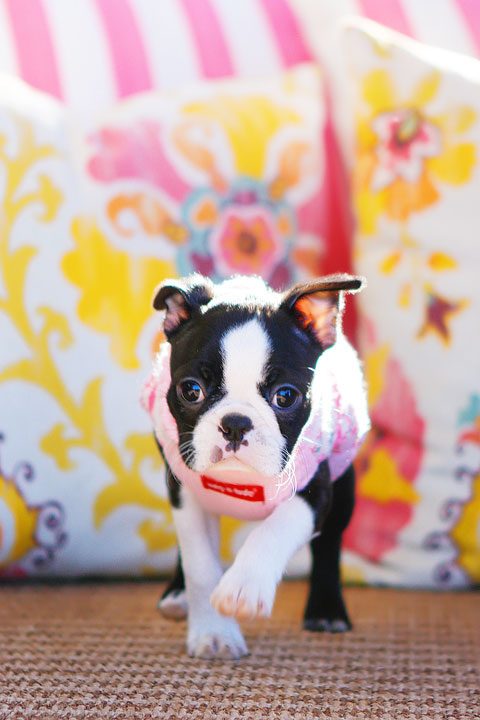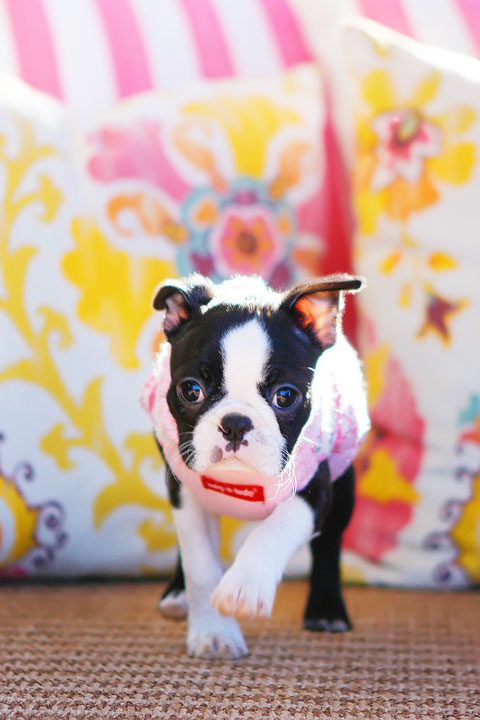 If you thought Miley and Howie were spoiled… We are in trouble with this one! Just look at those eyes. She already has us wrapped around her tiny paw.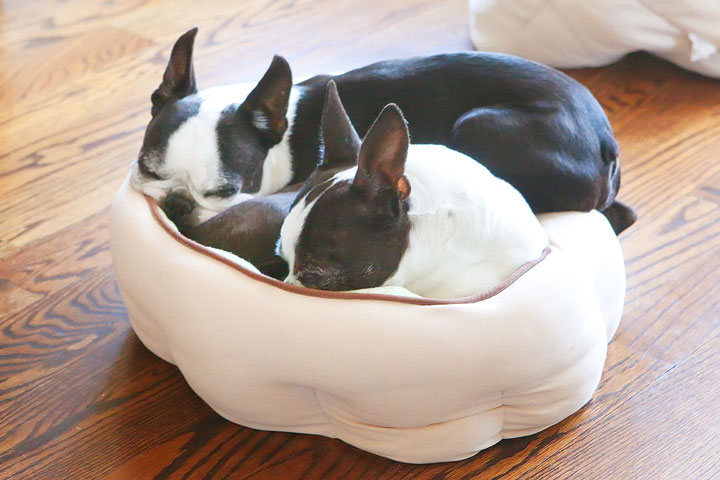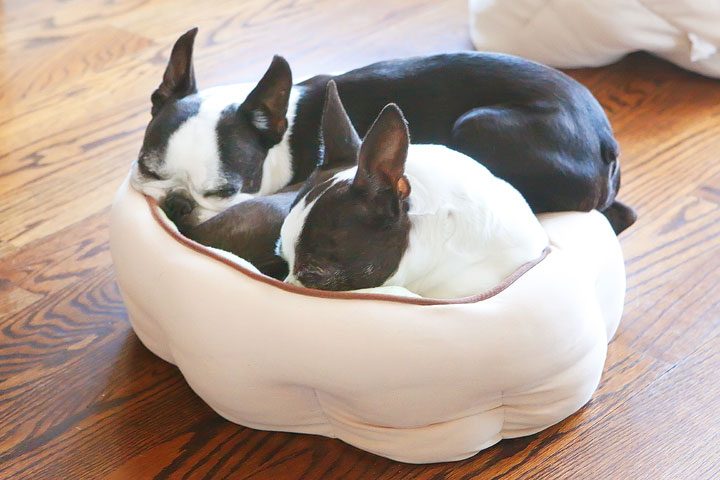 Miley and Howie are sticking together in solidarity. By the way, did you know you can see tons of pictures of Miley and Howie when they were puppies on their old website? :)
Here are some videos from Winnie's first days home. Playing with Miley and Howie, running all over the house, AND she already knows how to fetch!!!
Stay tuned and follow us on Instagram and Snapchat for more Miley, Howie, and Winnie!