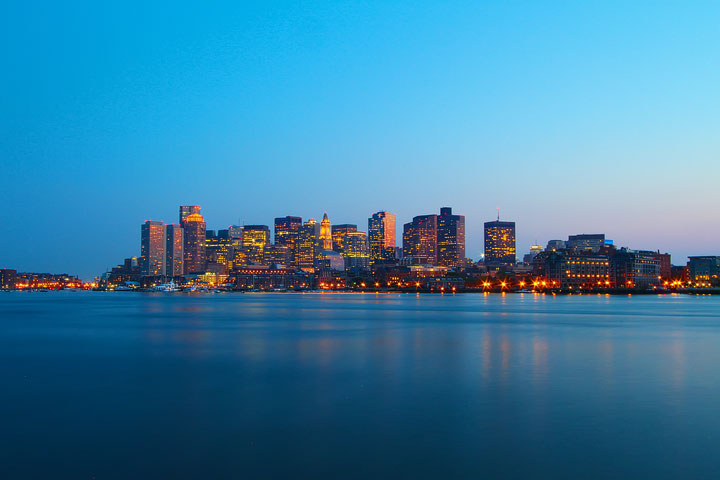 What a whirlwind June has been! It has been such a crazy fun month. I'm so grateful Kev and I were able to sneak away for a quick getaway this weekend, just the two of us. I so did not plan back-to-back (to-back) weekend trips on purpose; it just turned out that everything we wanted to do this summer all fell at the same time! :) I'm ready to curl up on the couch and watch movies for a few weeks straight, lol!
This weekend Kevin and I took a trip up to Boston, Massachusetts to celebrate a little early birthday present for Kev. He's a big Atlanta Braves baseball fan, and every couple of years we try to go see them play in a fun stadium. Two years ago we went to Chicago to see the Braves play the Cubs at Wrigley Field, and this year we watched them play at the beloved Fenway Park. His birthday's not actually until August, but this was when the Braves were scheduled to play the Red Sox, so this was when we went! :)
It was my first time in Boston, and I was so excited to see this fun town. I was so unprepared for how beautiful Boston would be! Gorgeous buildings everywhere! I could totally live here, but then I'd probably need to learn how to spell Massachusetts for real. Here's what we were up to in Boston. :)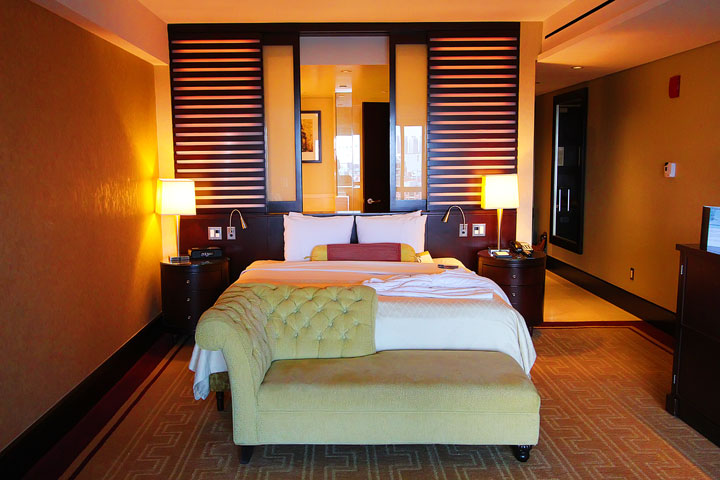 This fun room was at the InterContinental Boston. Room 1039. I really love InterContinental hotels. Hello comfy beds and big bathrooms. And hello cozy robe and turn down service! :) Do you like turn down service? I honestly don't know why I love turn down service so much, lol! I mean, I guess I don't really need someone to close my curtains and lay out slippers for me, right? Oh wait, yes, yes I do. I totally do. Oh! And they still put chocolates on the pillow each night. Swoon.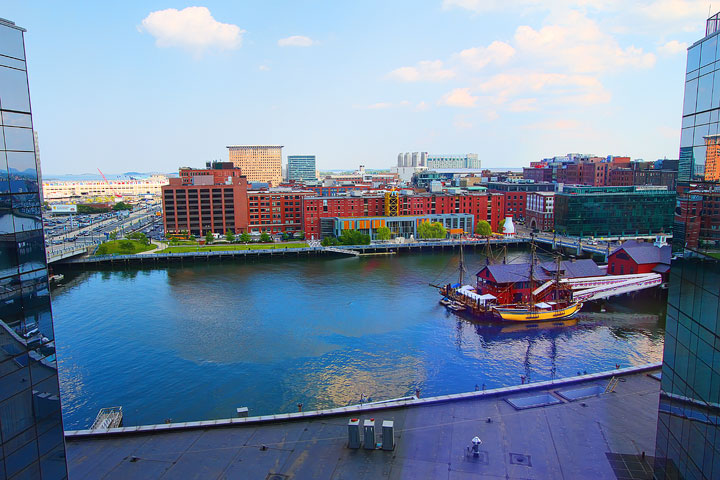 This was our fun view of the Harbor from the room.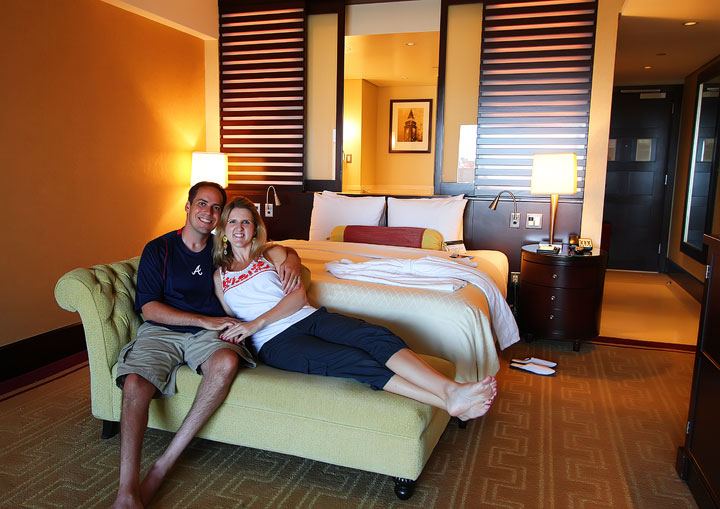 We made ourselves right at home, lol! Couldn't resist curling up on this couch for a photo. :)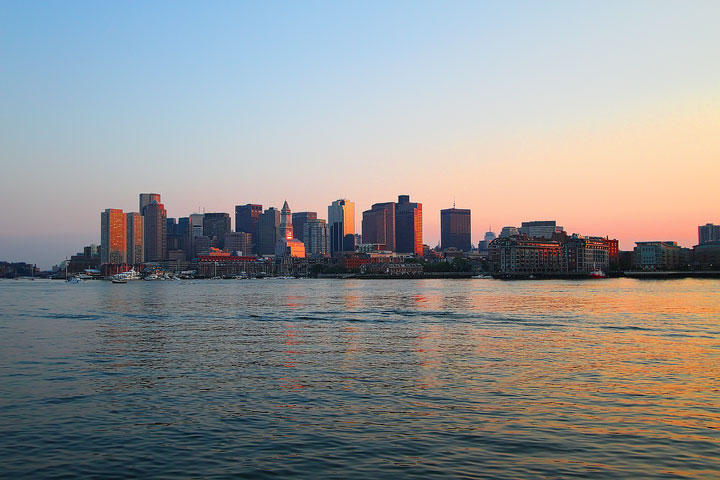 Later that night we went across the harbor to Lo Presti Park to see this view of the Boston Skyline over the water.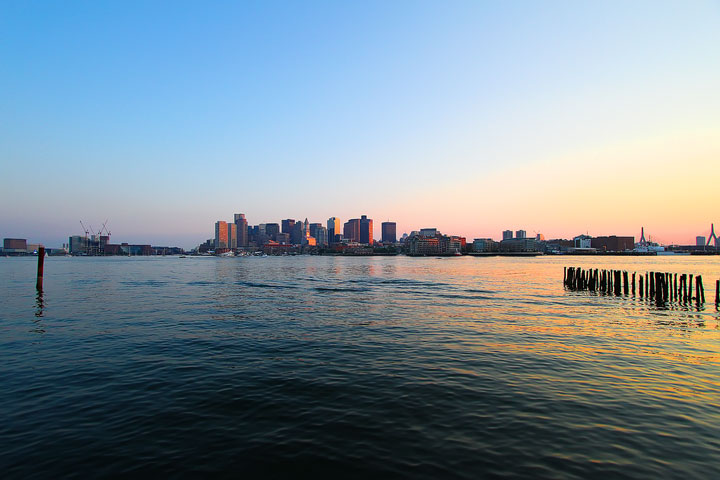 When I was a young newlywed — just 20 years old — I drove back to my parents' house by myself for the first time to visit. It was a four hour drive, and I'm not really wild about driving anyway, and on my way back to Kevin I had a rather harrowing drive back. My heart was still racing after a pretty frightening encounter with a truck driver at a gas station. But as I reached the top of the mountain overlooking the Tennessee Valley, and saw the Huntsville skyline below — I knew I was home. Even though I'd only been here a few weeks, and I'd lived with my parents' in Auburn for 20 years, when I saw the comforting, familiar colors of the skyline at sunset, I knew I was safe. And that everything would be okay. It was my new home. Ever since then, I've kind of loved taking pictures of fun skylines at sunset.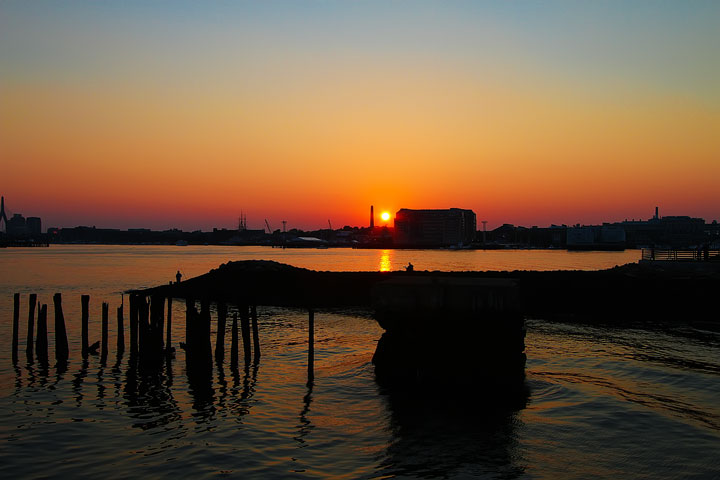 I especially love it when you can see the skyline over the water and watch the sunset all from the same spot!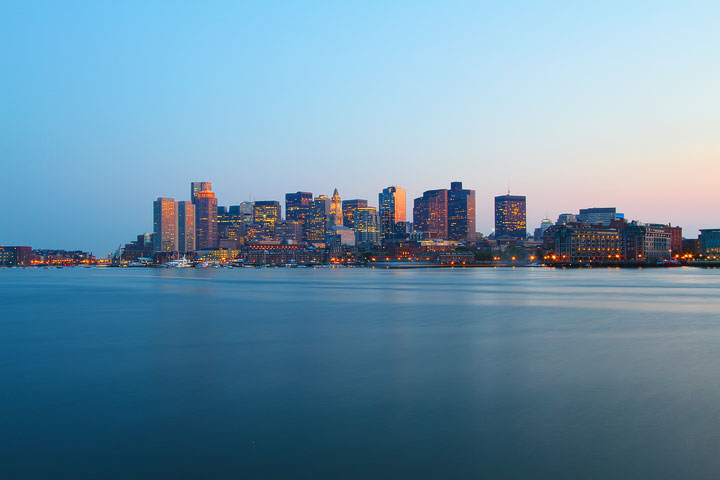 Watching the lights start to come on.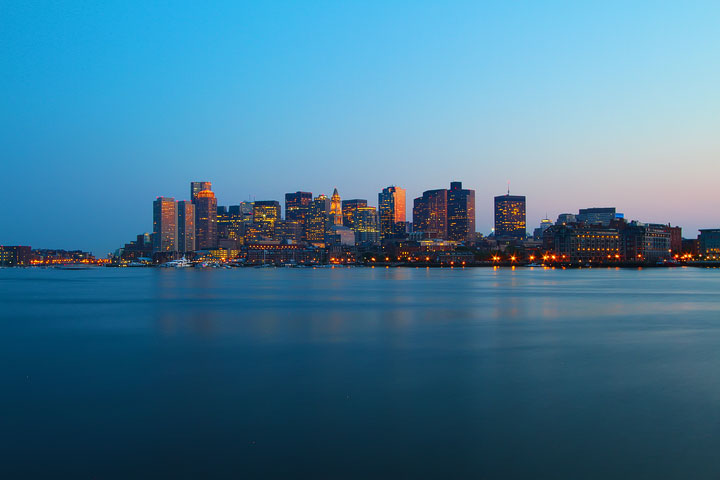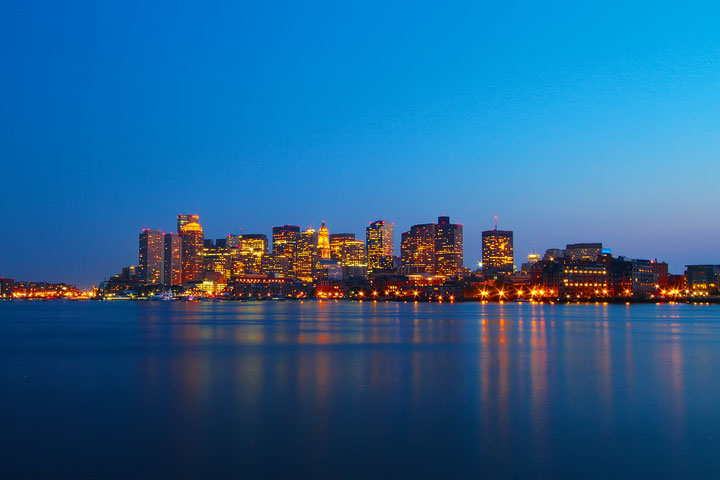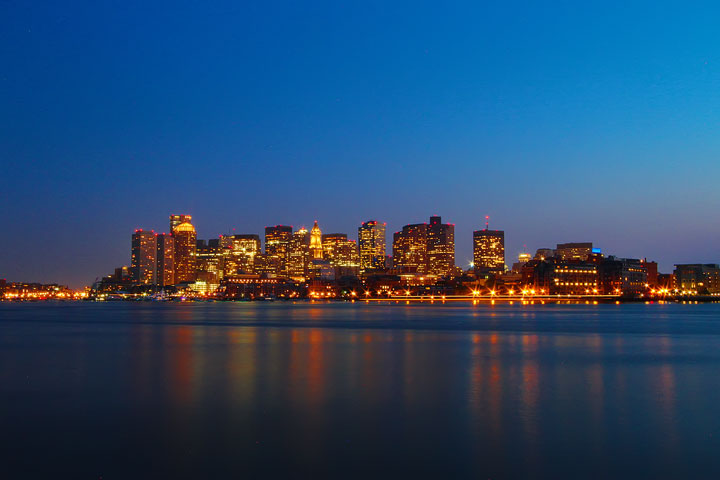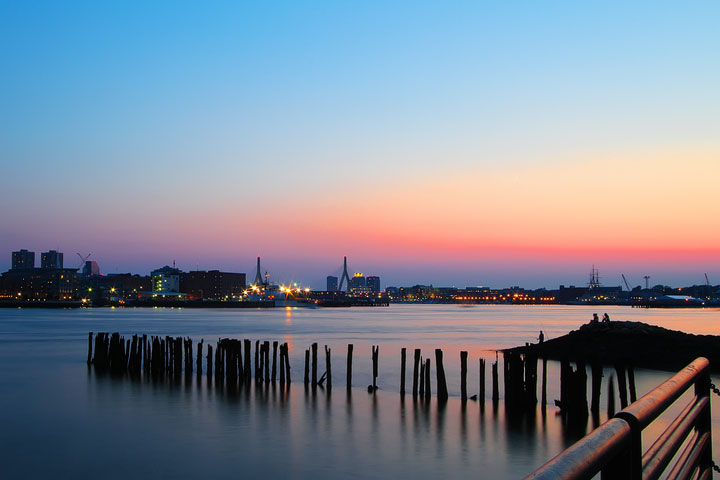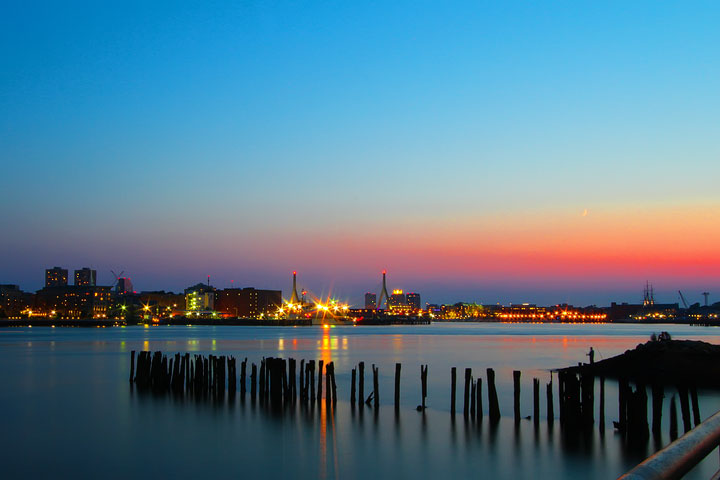 Can you see the little thumbnail moon over Boston? :)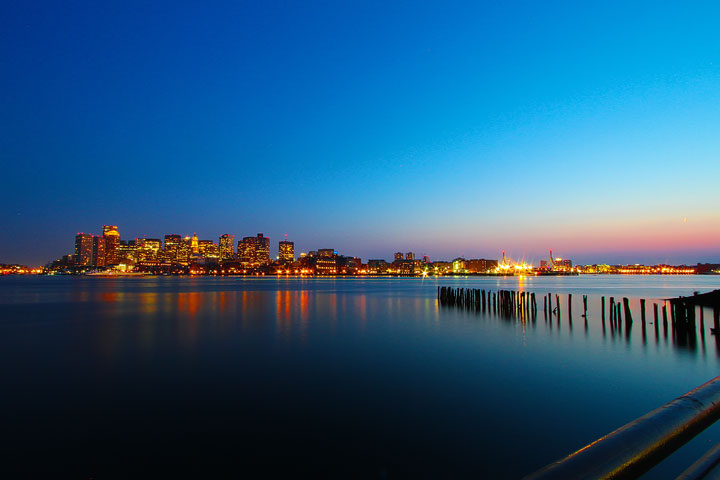 One of my favorite shots. Thumbnail moon in this one, too.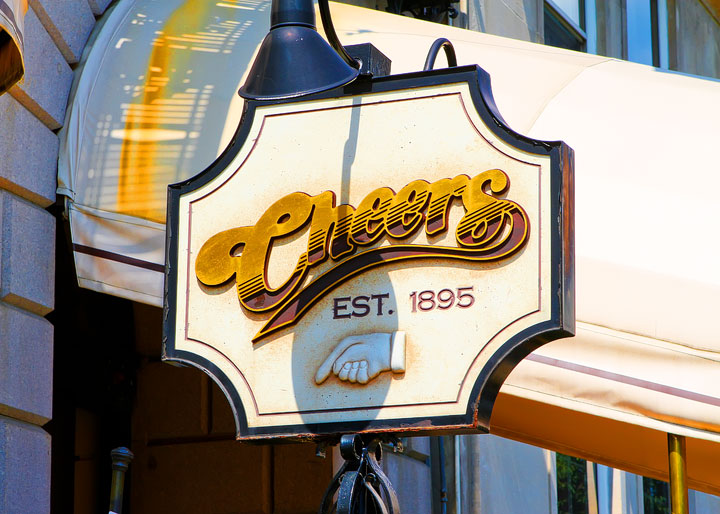 The next day — of course you know our first stop had to be Cheers! :) It was so crazy seeing this spot! :) It looks exactly like it does in the outdoor shots of Cheers. So fun.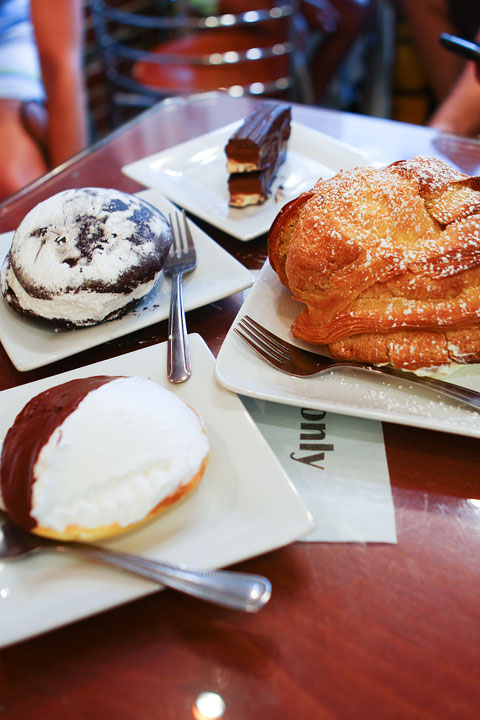 So happy I got to meet up with the sweet Nicole from Baking It On My Own! She has the cutest little Boston Terrier named Henry. We met up at Modern Pastry for a sampling of sweets!
P.S. Speaking of food, one of the best breakfasts we had was at The Paramount in Boston. Oh my goodness those pancakes. And the massive fruit bowl. And the omelettes. And the home fries. I wanted one of everything.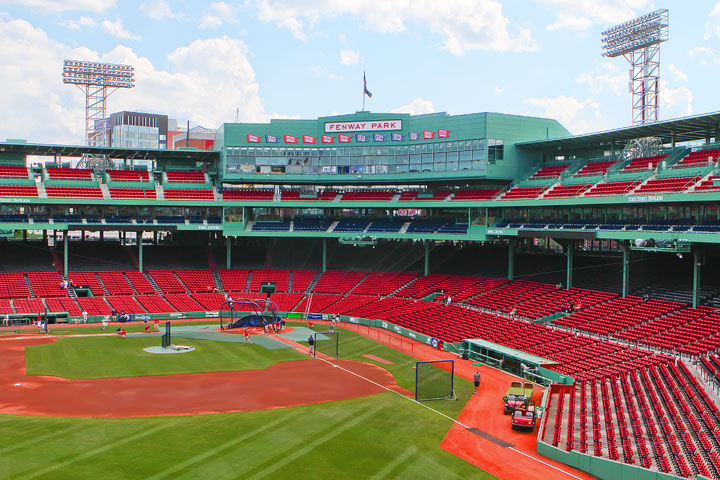 On Saturday we took a tour of Fenway Park. Here is the view from on top of the Green Monster! :)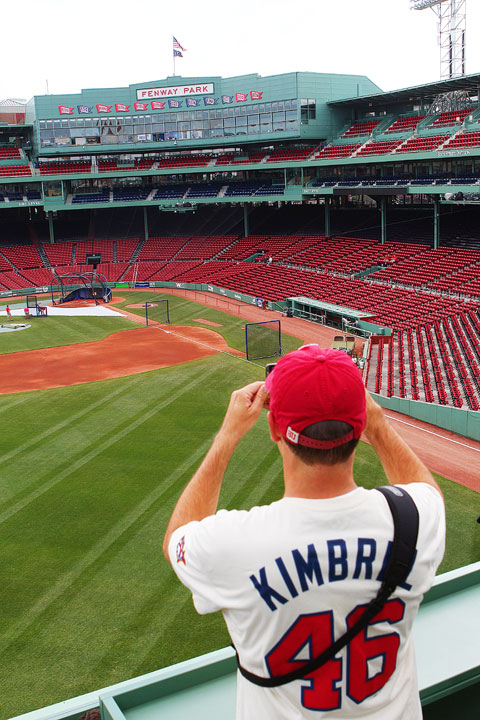 Kev snapping a photo on his phone. :)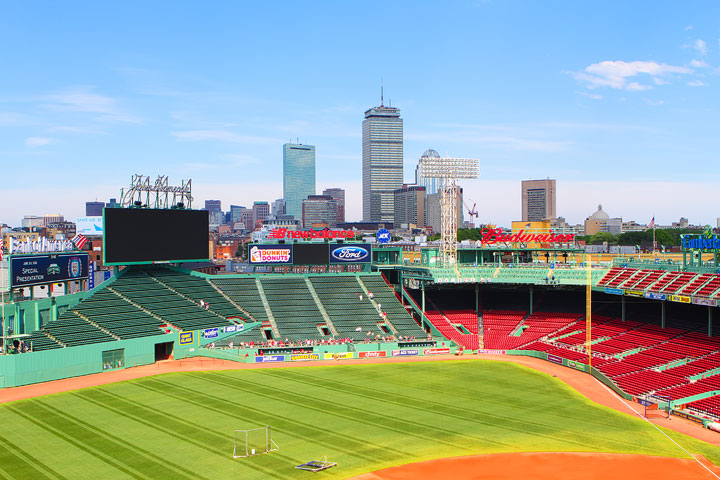 View of the Boston Skyline from Fenway.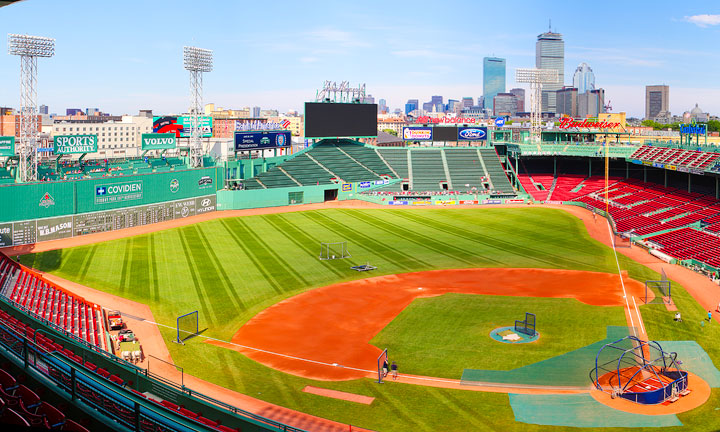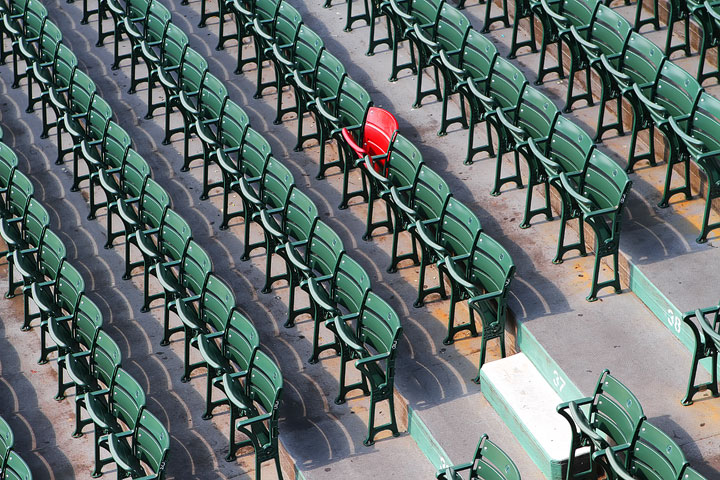 The Lone Red Seat at Fenway. It marks the spot of the longest home run ever hit at Fenway.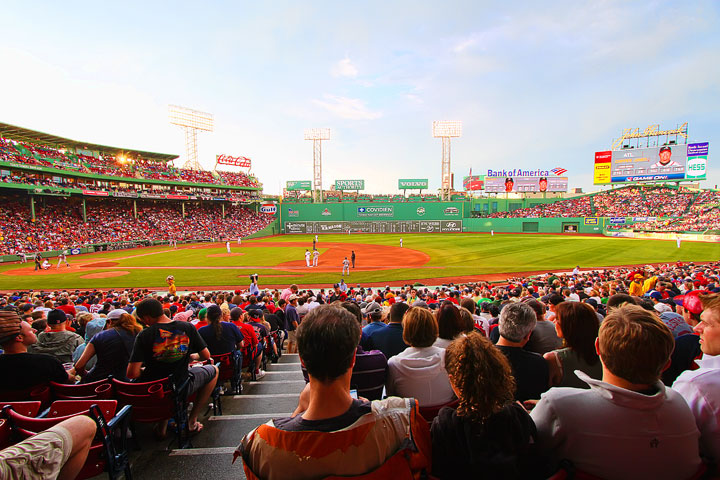 Our view for the game! We ended up sitting next to a Red Sox fan who grew up with one of the Braves players. It was so crazy — turns out he was "on the list" and said he'd be able to get us in to meet the Braves. How wild is that?? I've never known anyone "on the list" in my life before, lol! I was totally skeptical at first and hung back when he went to go talk to the big bouncer guy with the clipboard guarding the gate. But sure enough, he breezed right through! Then I got all brave and tried to follow, but the bouncer was like, "Uh hold up! Who are you!" and the guy was like, "They're with me." And we walked right in. Totally surreal.
See below :)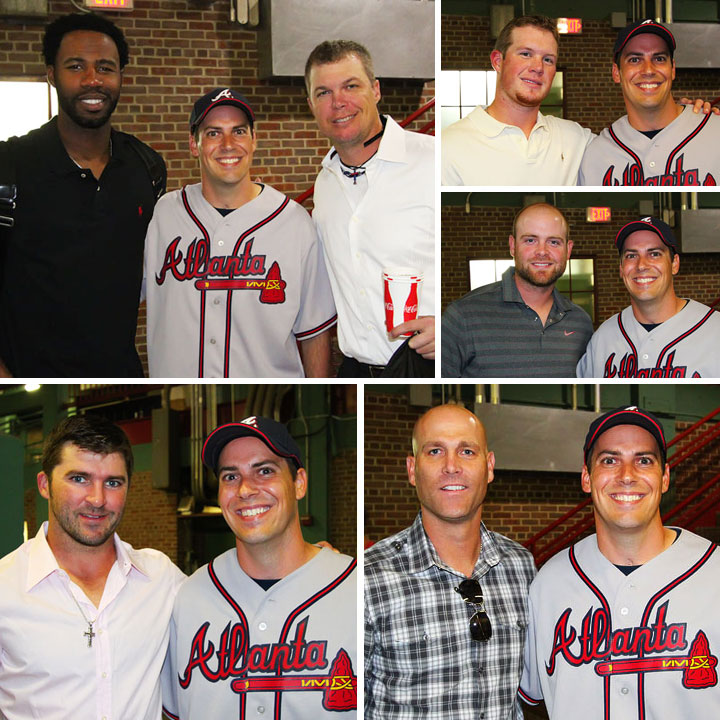 Clockwise from Top Left: Kev with Jason Heyword, Chipper Jones, Craig Kimbrel, Brian McCann, Tim Hudson, and Dan Uggla.
Talk about best birthday ever. :)