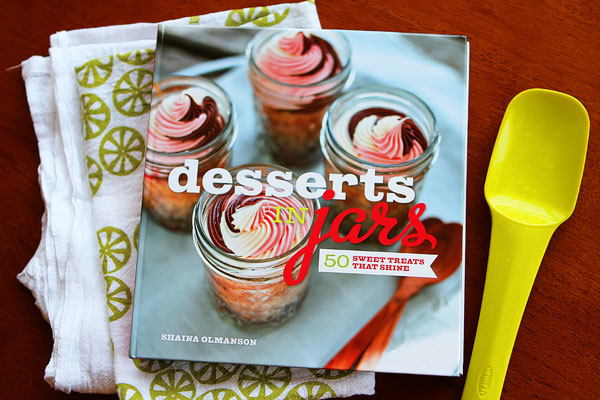 I am so, so excited for my sweet friend Shaina. Her brand new, super adorable cookbook just came out yesterday! It's Desserts in Jars: 50 Sweet Treats that Shine. Fifty recipes, all completely dedicated to desserts, and all in cute little jars. I'm in love.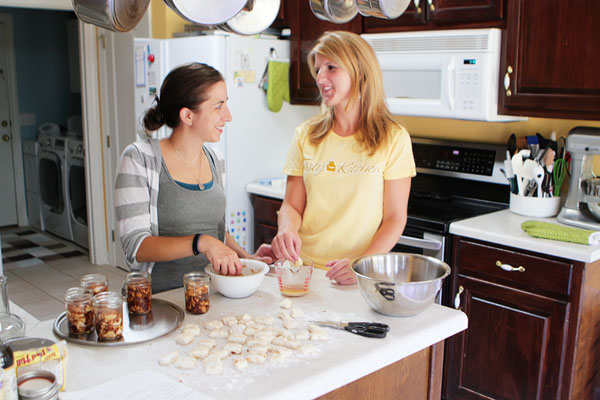 Making Pull-Apart Cinnamon Breads, page 36.
Back in October, when Shaina was in the midst of baking multiple desserts a day to photograph for her book, I was lucky enough to convince her to come stay with me for a weekend so I could "help." :) And by that, you know I totally mean "taste test all those fabulous desserts!!" :) We had such a fun, much-too-short weekend goofing off in the kitchen, staying up way too late gabbing, and indulging in some of the most delicious desserts I've ever tasted. All in all, we ended up baking up a grand total of 11 desserts all in two short days! :)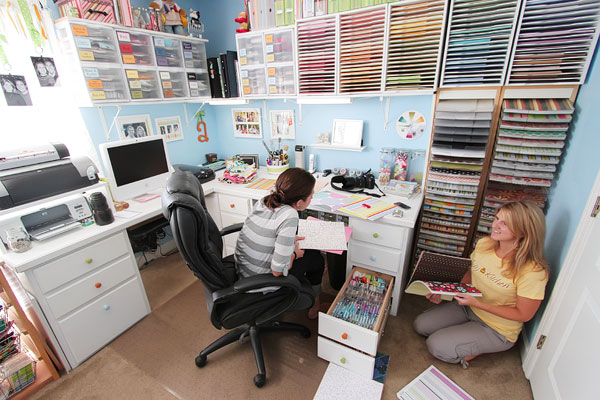 After baking, we'd head to the scrapbook room and pick out props and backgrounds for the photo shoot.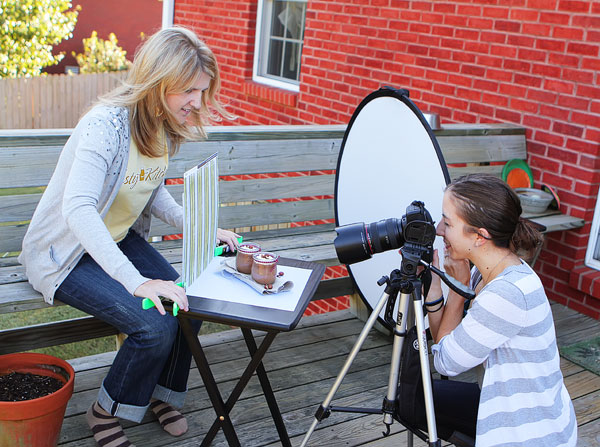 Then style it and take it outside for a photo! :)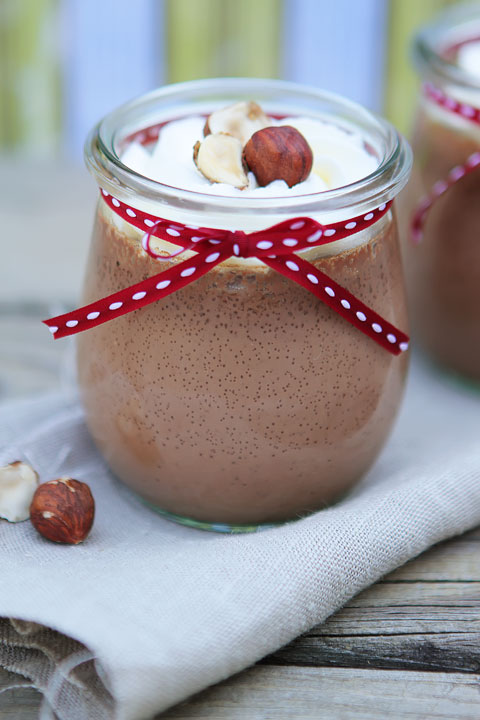 This beauty is Shaina's Dark Chocolate Hazelnut Pots de Creme (page 77). So incredibly good!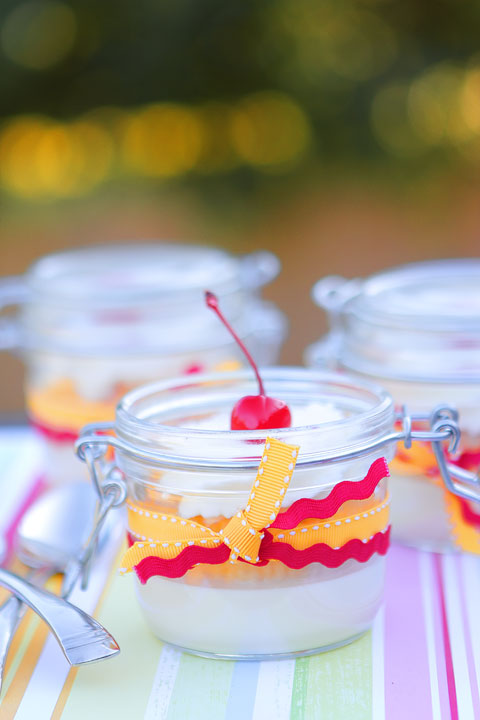 Another one we did were these Tres Leches Cakes. So cute! I keep looking at the photo in the book (page 20) and thinking, That's my backyard! That's my spoon! I've made scrapbook pages with that paper! Lol :)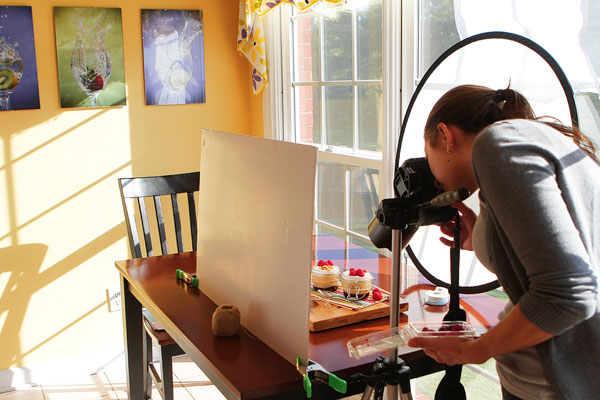 Morning lighting setup in my kitchen :)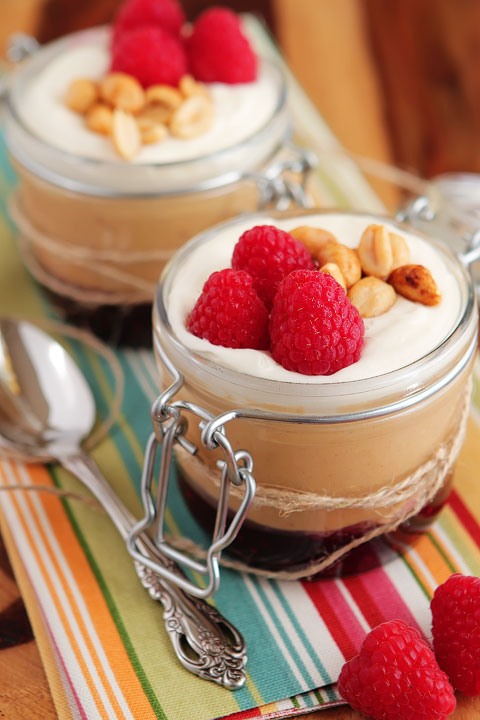 And this. This was my favorite. This was life changing.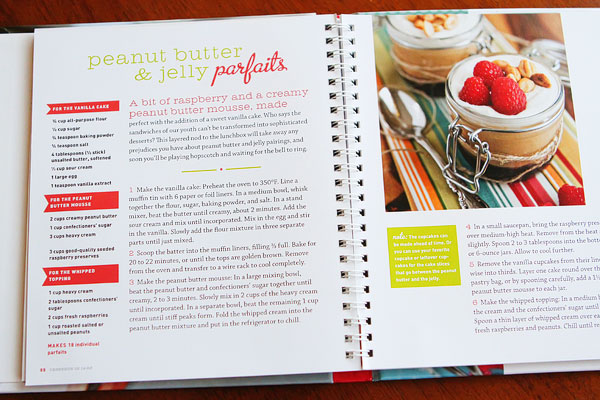 Peanut Butter and Jelly Parfaits, page 88. Make this first. So dangerously delicious!!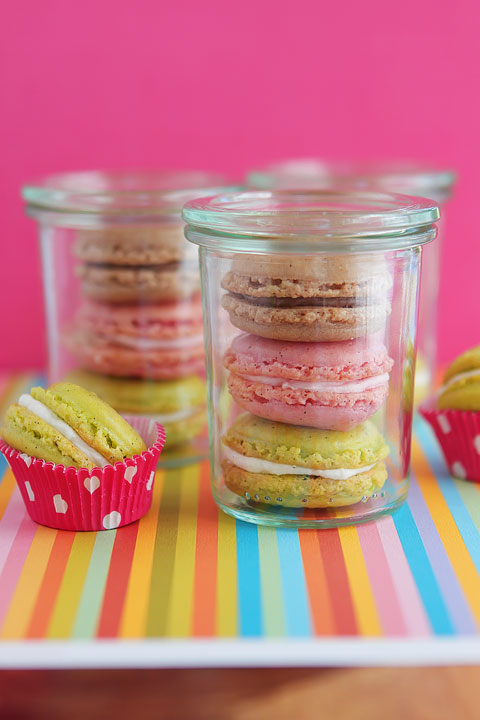 You know I saved the best for last! :) How cute are these Macarons in a Jar?? Page 63.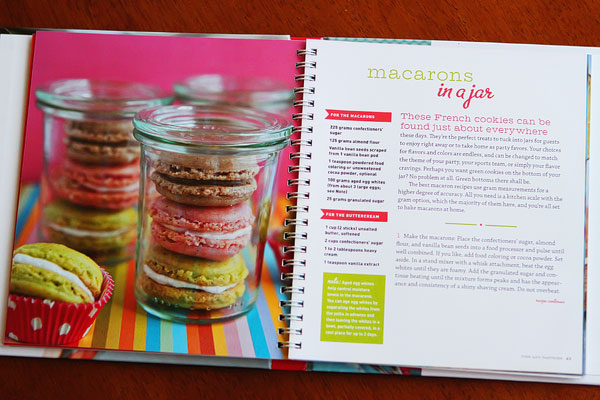 I am absolutely in love with french macarons and this was my first time making them. It was such a breeze with Shaina's foolproof recipe! They are so cute and fun to make. So many fun flavor combinations to choose from! I seriously want to travel around and have macaron making parties now. Who's in?? :)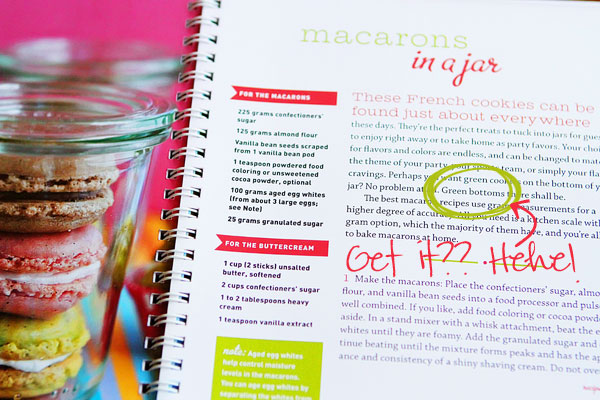 A secret note ;)
Desserts in Jars Giveaway!
I'm so thrilled to be able to offer a giveaway for five (5) signed copies of Shaina's wonderful new book.
To enter, simply leave a comment on this post. What's your favorite dessert?! :)
Contest ends Saturday, June 30 at 8 pm CST. One entry per person, please. Winners will be chosen by Random.org and notified by email.
Time's Up!
The winners of a signed copy of Shaina's new book, Desserts in Jars: 50 Sweet Treats that Shine are:
#174 Cindy
#465 Nolwenn
#568 Marie
#608 Autumn
#670 Jamie
Congrats girls!! You are going to love it!! :)
Have a great weekend, friends!! xoxo