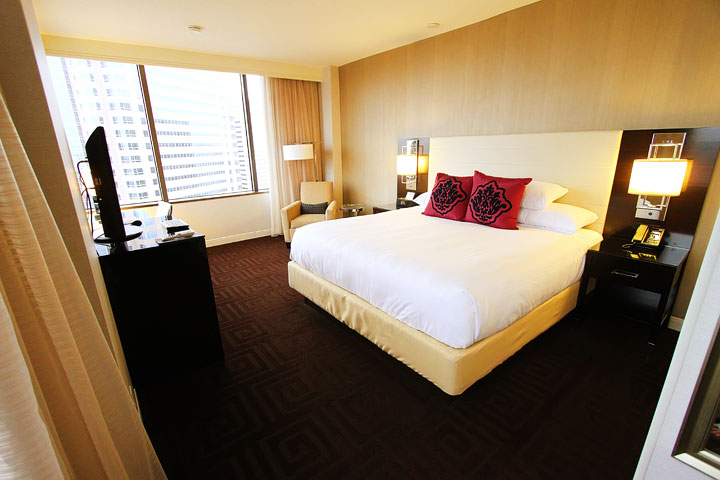 This weekend we were in New Orleans for the lovely wedding of Kevin's cousin and his beautiful new bride. We stayed at the newly renovated Hyatt Regency and I fell in love with it. I so did not want to leave. I'm already looking for excuses to get myself back there! BlogHer? You need to have a conference here. It's massive. The conference rooms are enormous. And there's a Starbucks in the hotel. Need I say more?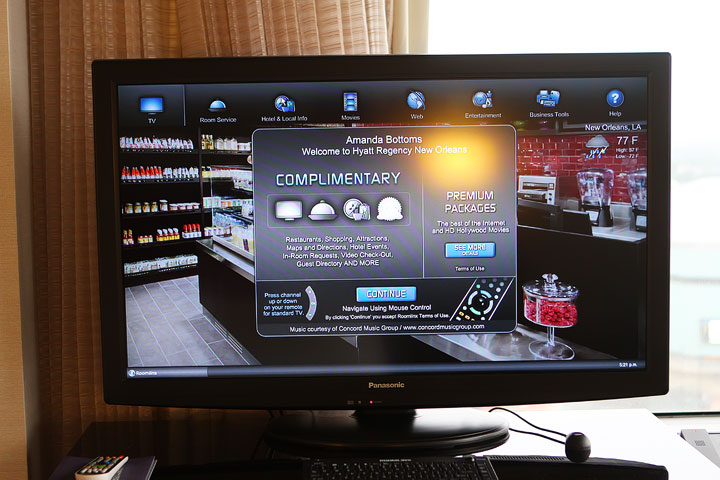 This was a first! The TV greeted us (well, me, since I made the reservation, lol!) by name when we arrived. I don't think I've ever seen that before! Something else that was cool about this hotel? The elevators. There are no buttons. You just walk up to the elevator, tap your key to the pad outside, and it automagically takes you to your floor. It knows.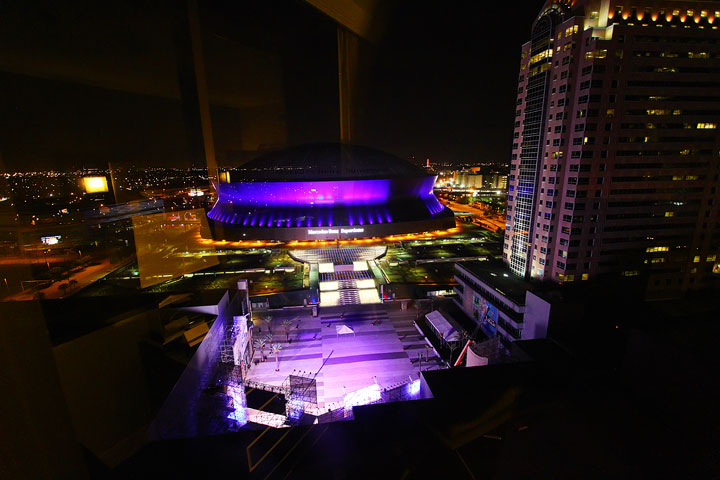 We were in room 2005, a corner room on the 20th floor. There was such a fun view of the Superdome!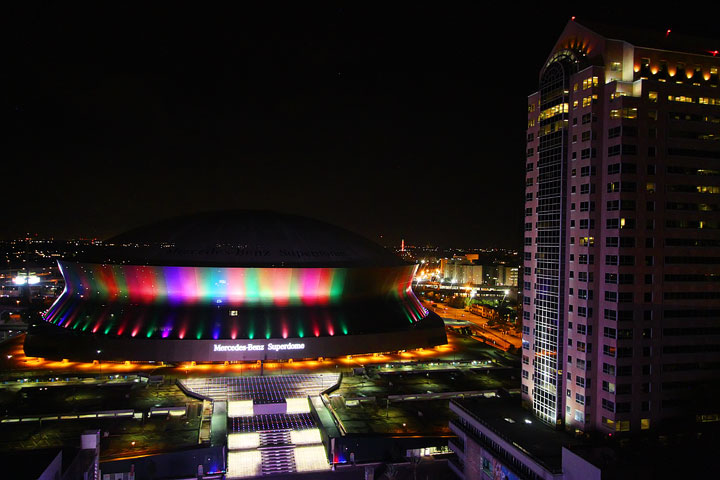 The Superdome entertained us with its colorful light show every night, lol.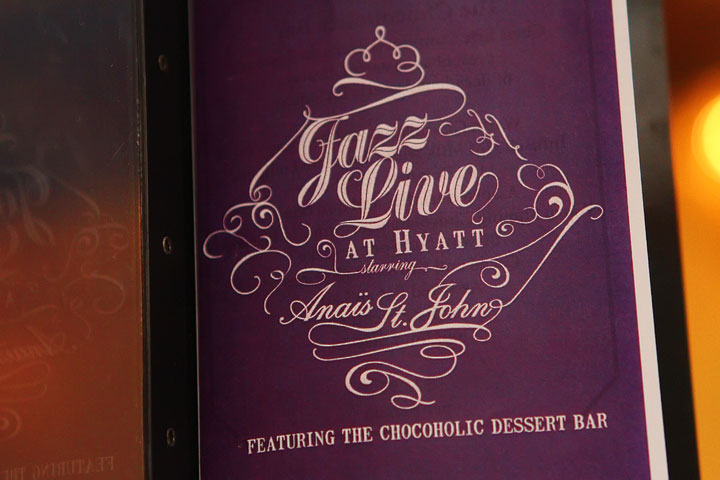 But this is what I really want to tell you about. This is why I never wanted to leave. I could live here.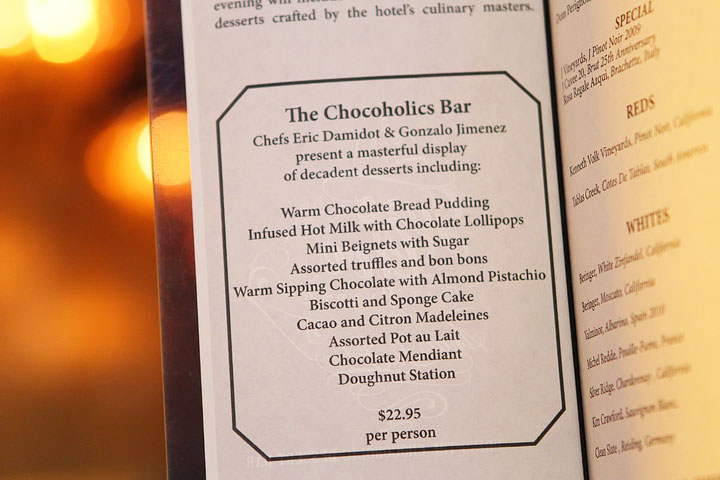 The Chocoholics Dessert Bar. It's an all-you-can-eat chocolate buffet. How awesome is that?! Just check out this fabulous menu.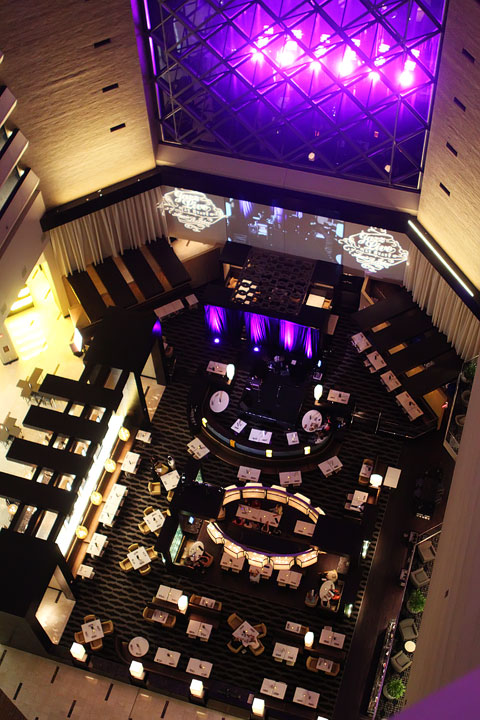 It's every Friday and Saturday night from 9pm to midnight in the main hotel restaurant on the third floor. How incredibly fun would it be to have a quick girls weekend getaway here?? You can cruise around the French Quarter all day, do some boutique shopping on Magazine Street, and the come back here for an all night gab fest and chocolate party while having a glass of wine and listening to some soft jazz, right in the comfort of your hotel. No one would even mind if you changed into PJs first.
Did I mention they had to drag me away when it was time to check out?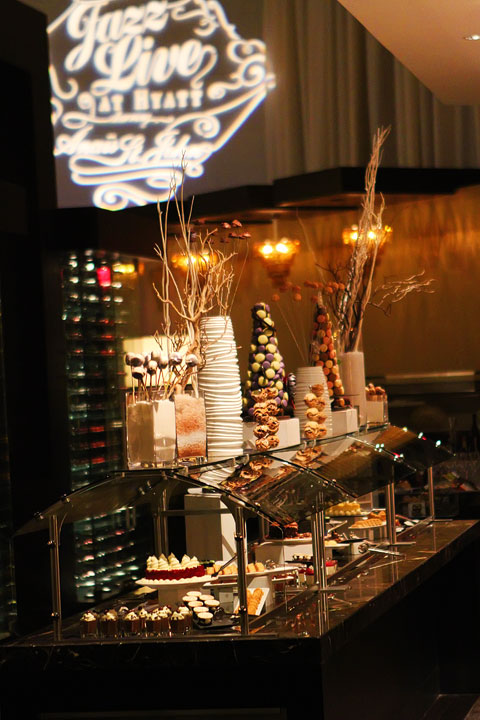 Ahhh, finally we have the chocolate! :)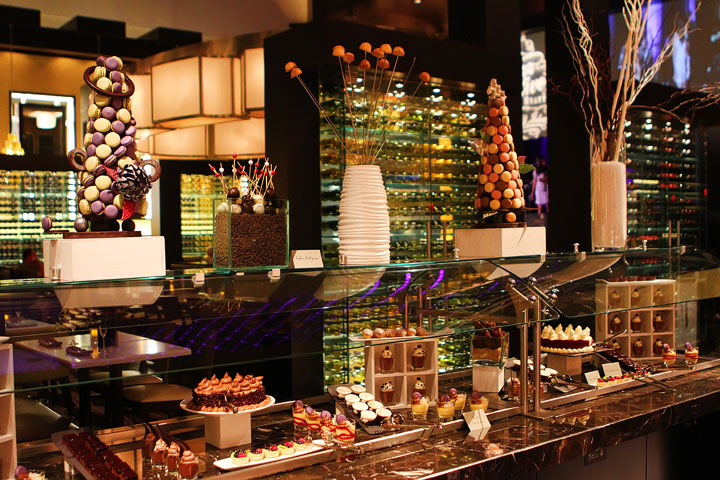 They had such a beautiful set up, everything was just as gorgeous as it was delicious!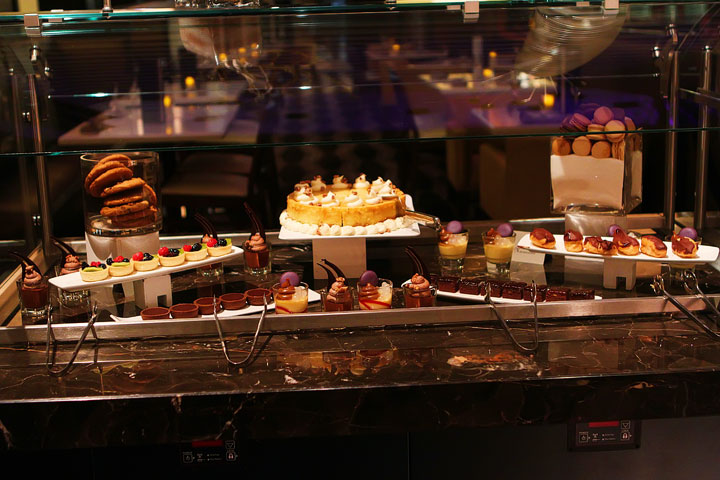 Cookies, tarts, pies, eclairs…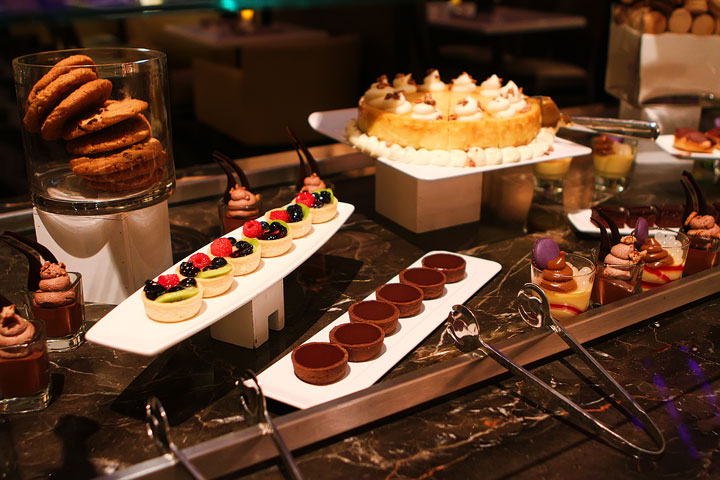 See those mini chocolate pies up front? They exploded with a burst of caramel when you bit in to them. I died.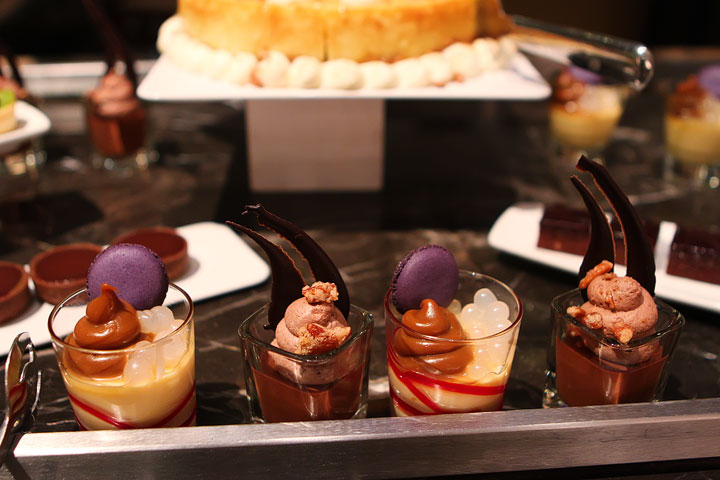 Cute little pudding shots!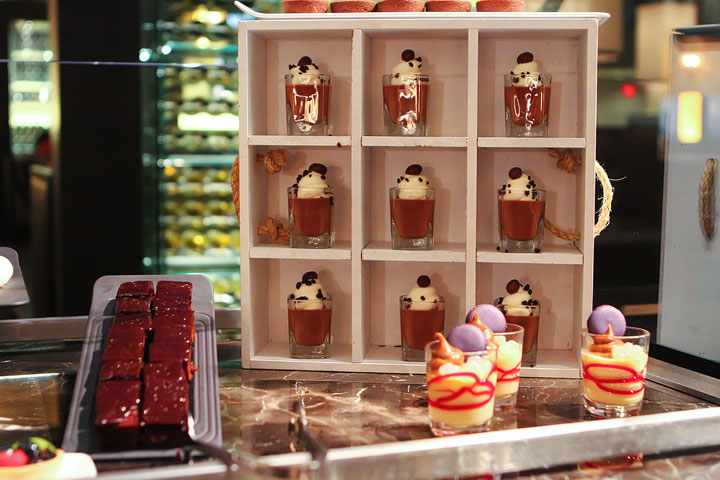 Oh my gosh, those brownies. Those might have been my favorite out of everything!! So supremely rich and soft!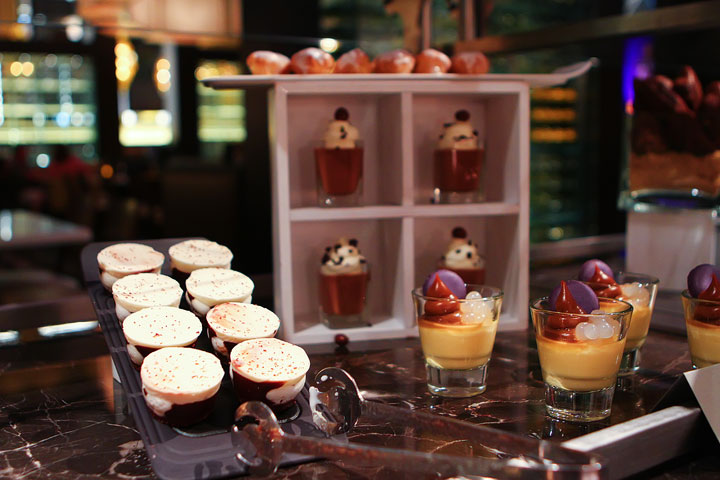 Yummy treats!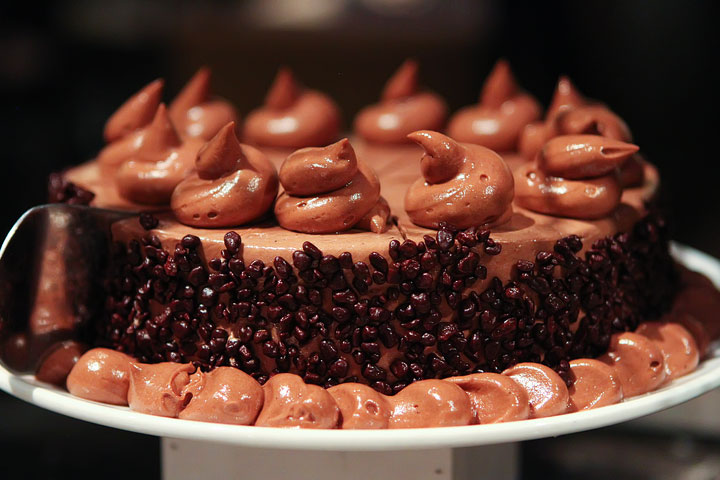 Oh baby. Come to mama.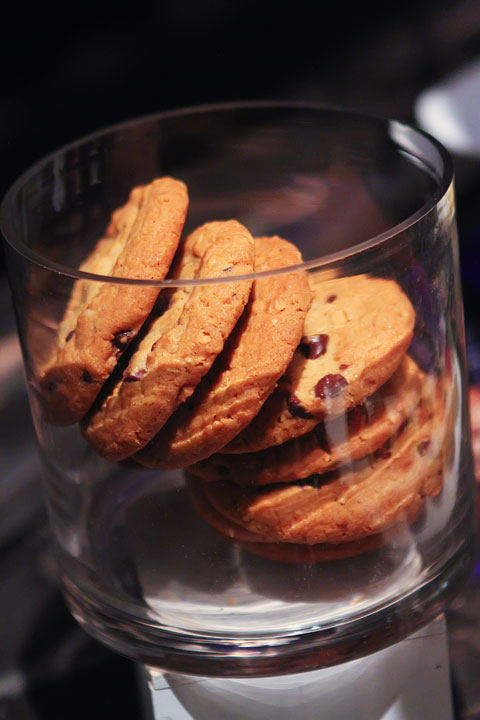 These chocolate chip cookies were amazing!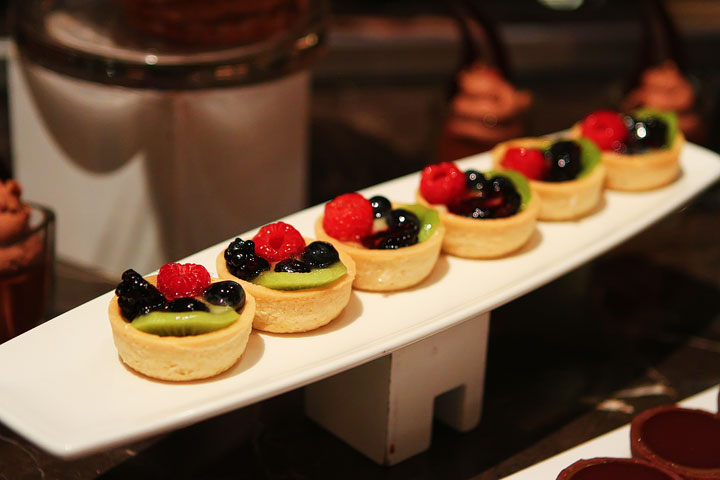 I love, love, loved these mini fruit tarts! I could've eaten about a billion and a half of 'em.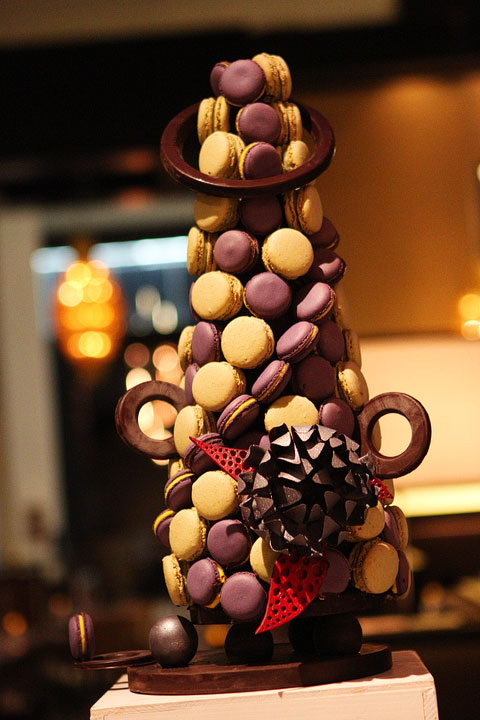 This beautiful macaron tree was an incredible edible work of art. Everything you see — the flower, the red petals, the rings, the base — was all chocolate.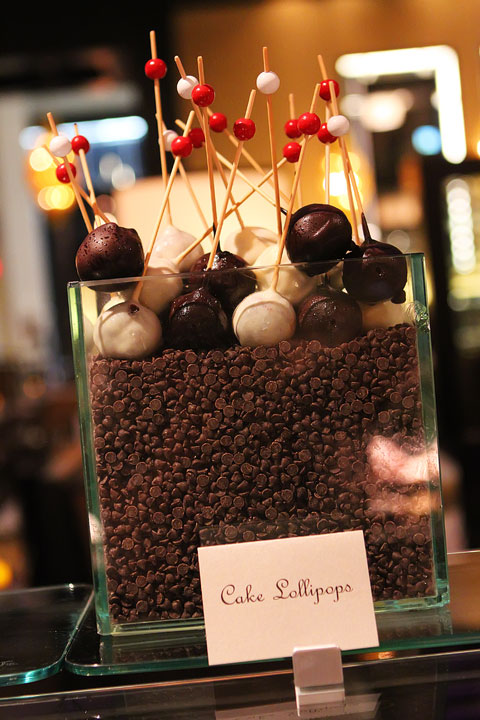 Cake lollipops!! These were so, so yummy! Another fav. And I just love how they have them displayed!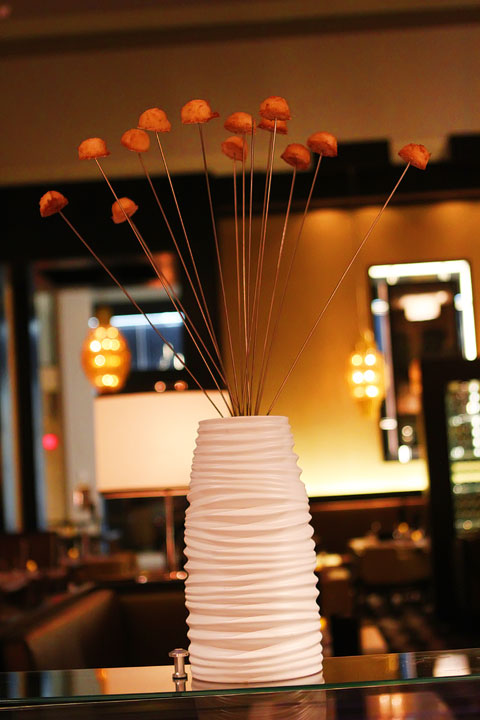 I was seriously like a kid in a candy store.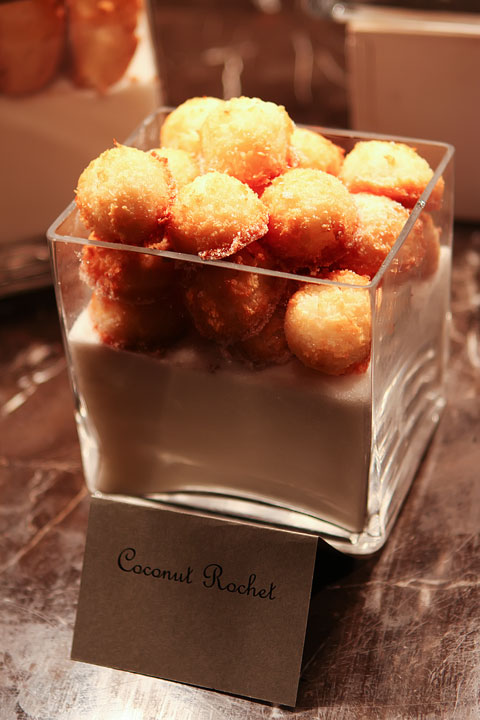 The coconut rochets were delicious!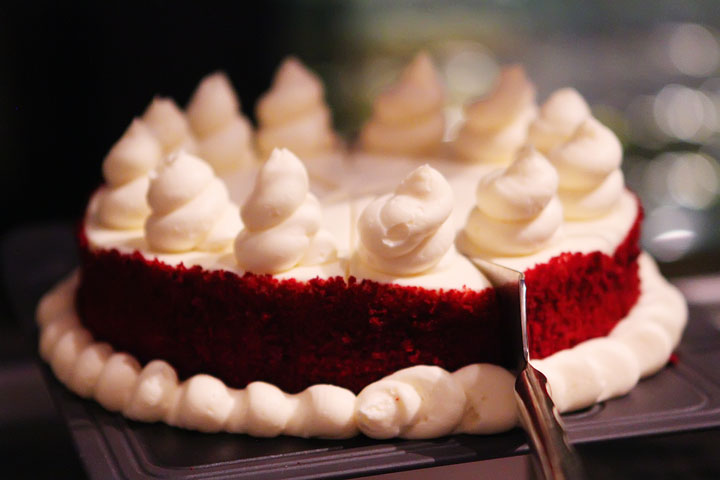 Supremely soft red velvet cake.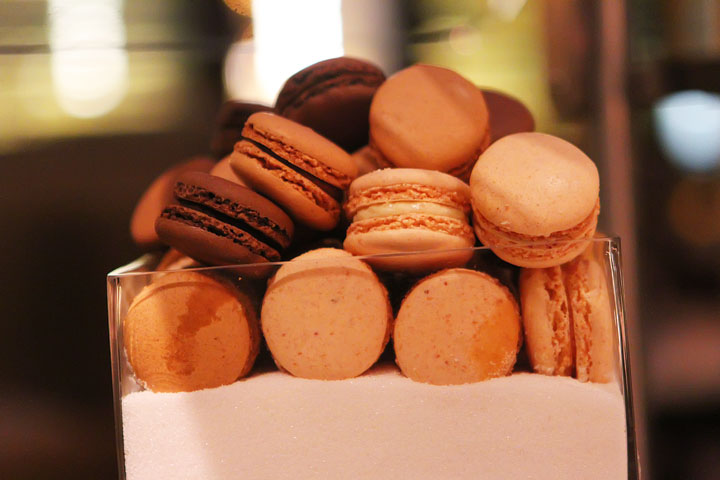 And macarons!! I'm in love.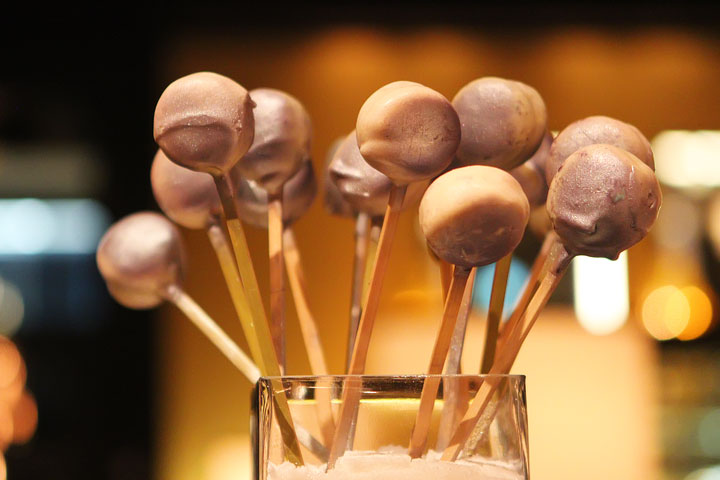 And these? Guess what these are. Chocolate covered macarons.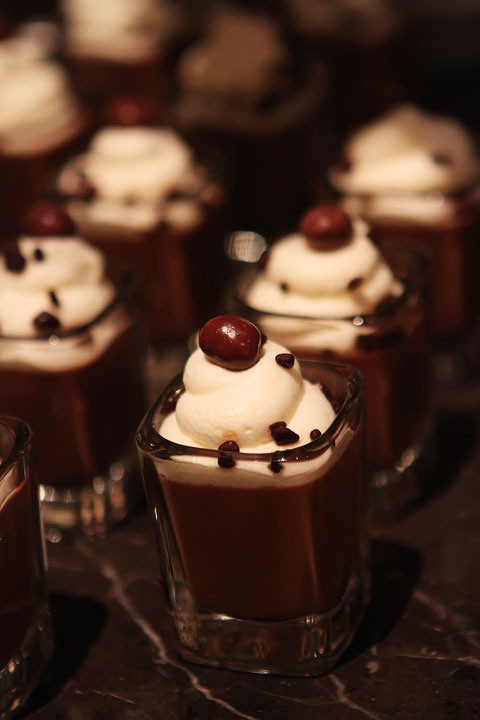 More fun pudding shots! Did I mention I tried one of everything? I had a chocolate hangover for days ya'll.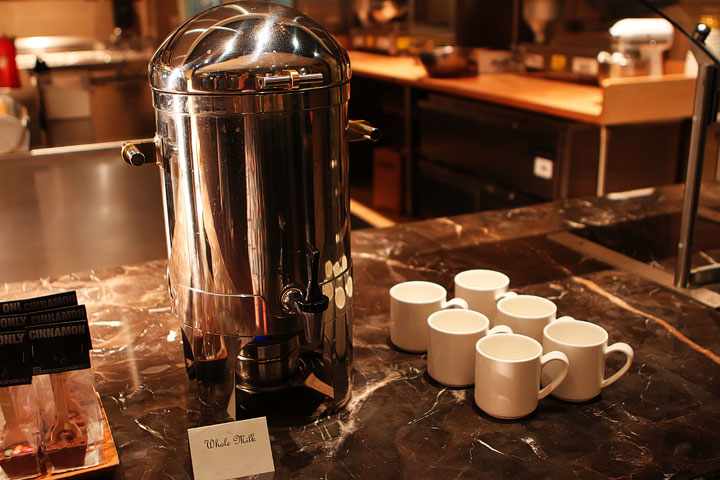 This was so fun. What goes perfect with chocolate and cake? Milk of course!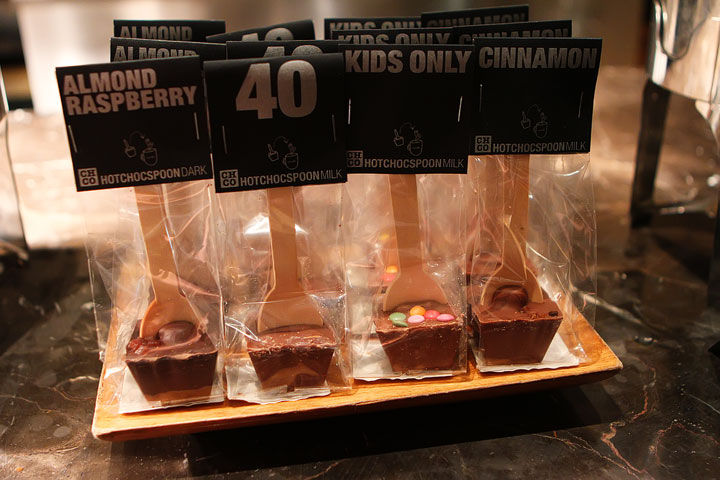 They even had hot milk with these hot chocolate spoons to make your own hot chocolate.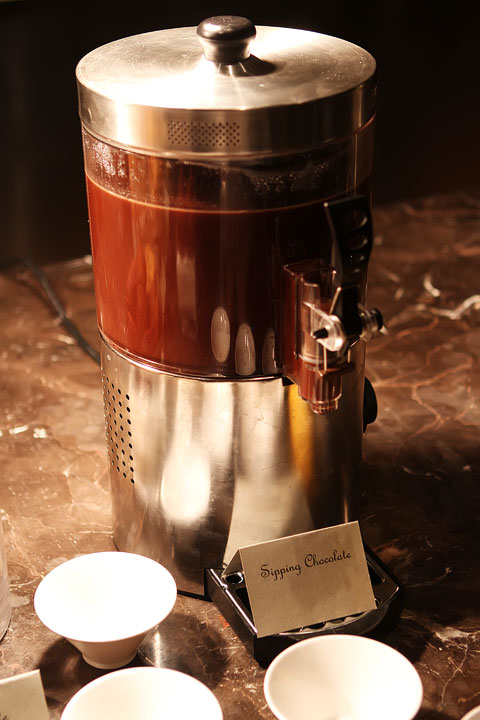 Of course they had some incredibly rich sipping chocolate already made as well! :)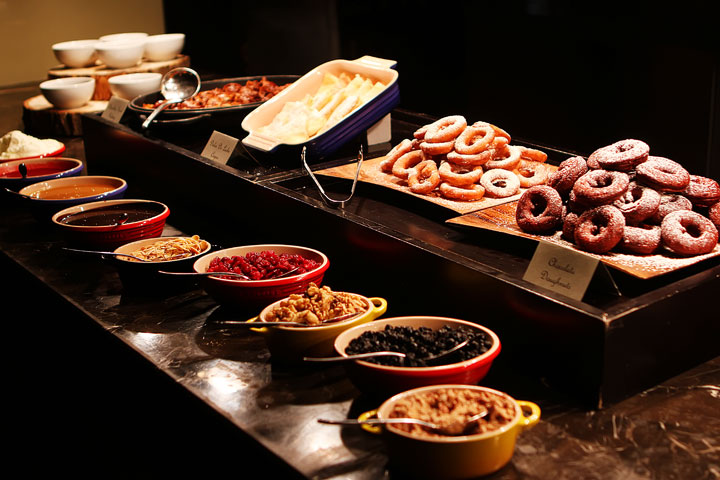 Oh, this? This was the doughnut station. Just check out what all they had for your doughnut dunking pleasure.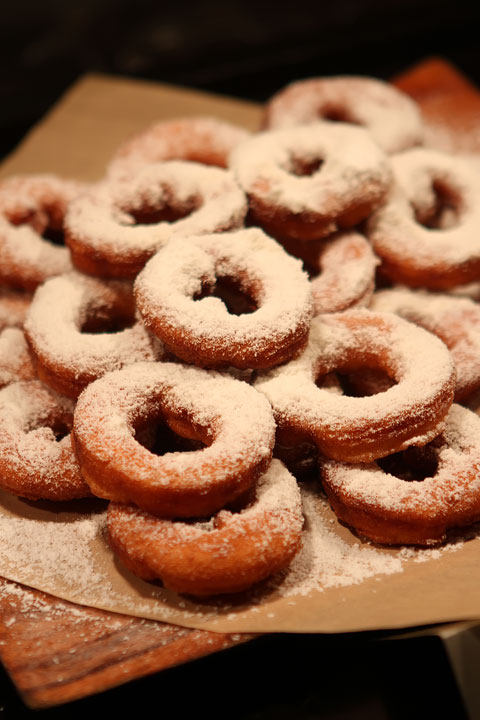 Fried yeast doughnuts.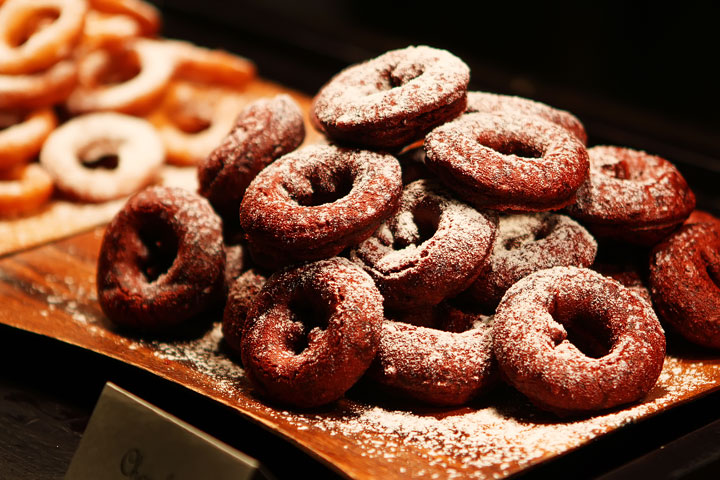 Chocolate cake doughnuts.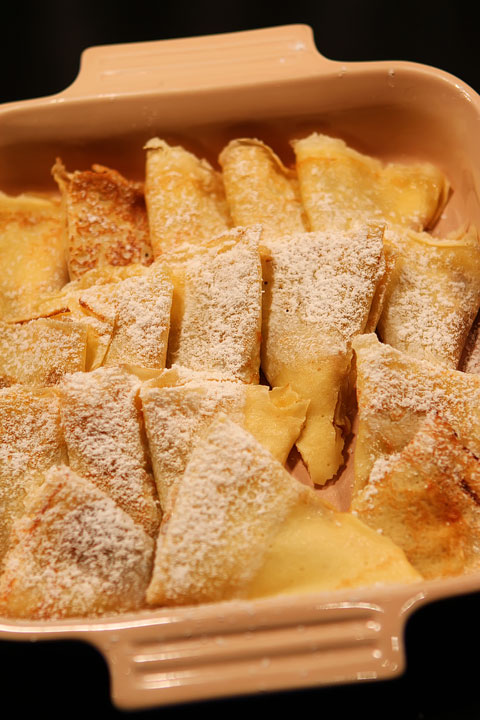 Dulce de Leche crepes.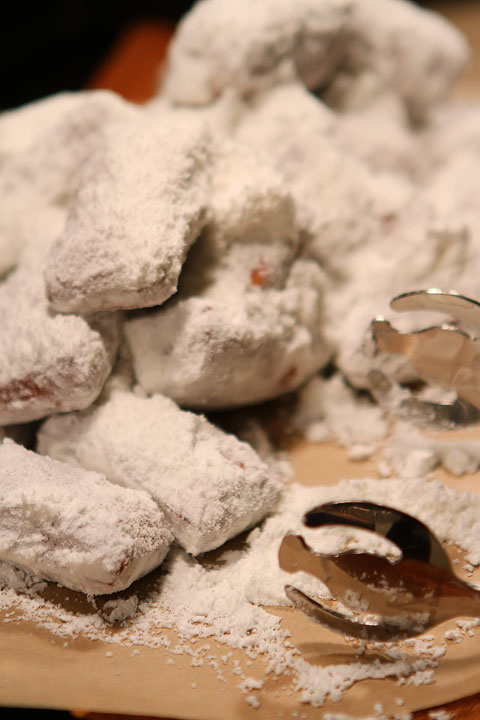 Beignets.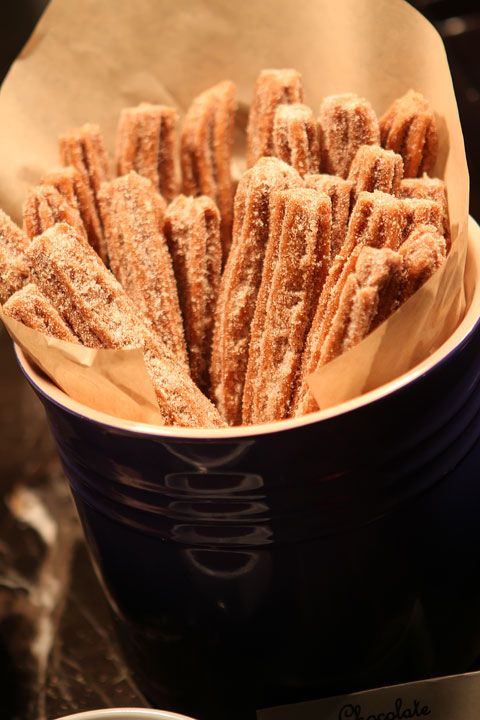 Chocolate churros.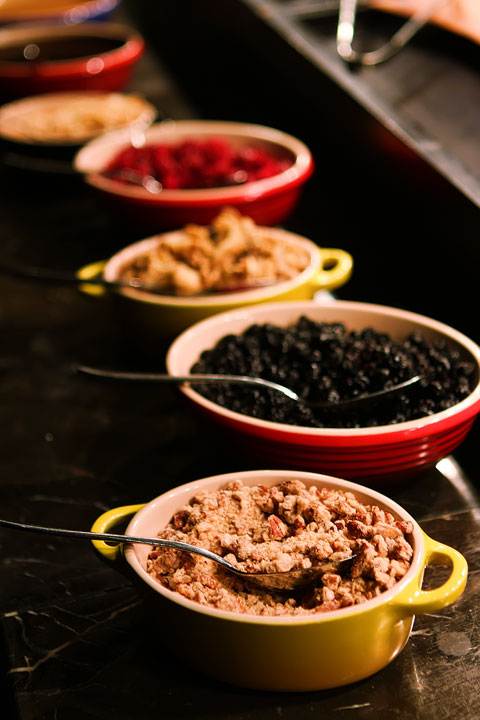 All served with every dunking sauce and topping you could dream of: chocolate, caramel, raspberry, whipped cream, candied pecans and more.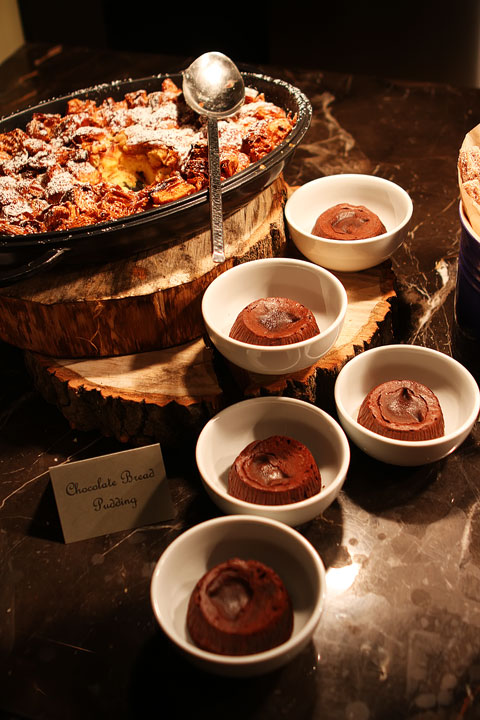 Care for some chocolate bread pudding or a molten chocolate lava cake?? :)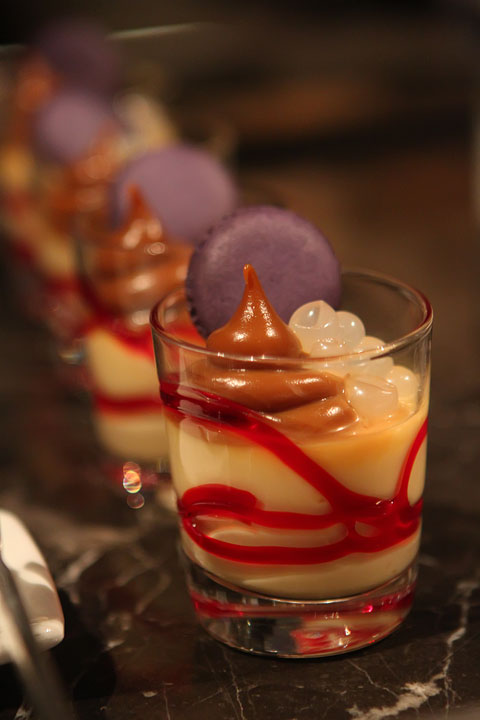 Cute, cute pot au lait with a macaron garnish!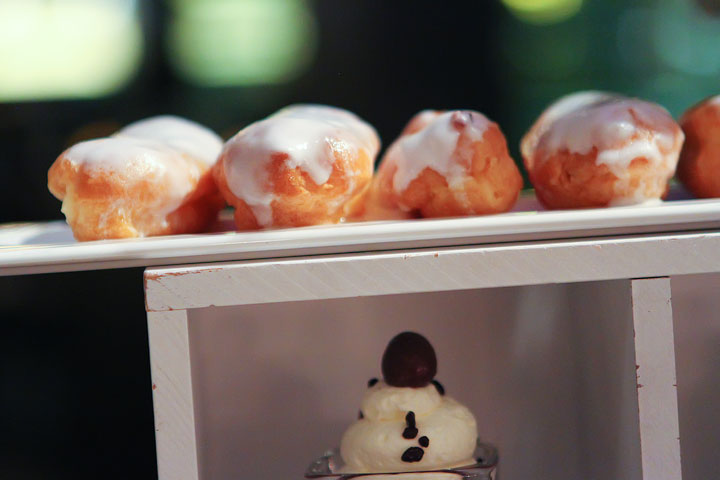 Yummy glazed eclairs.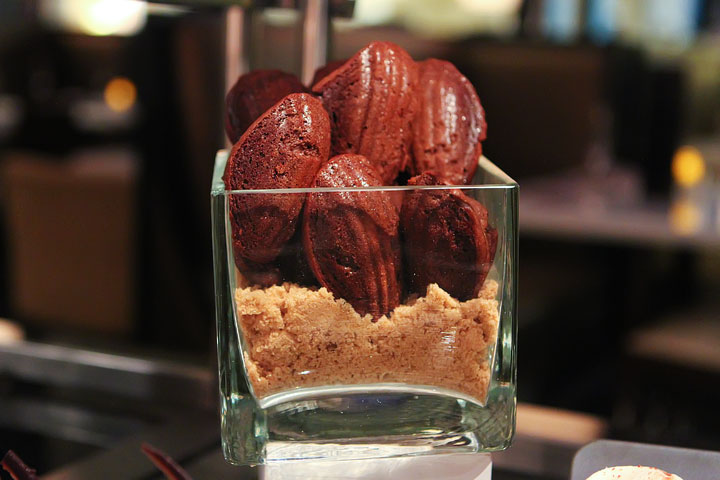 Loved these chocolate seashells in their brown sugar "sand"!!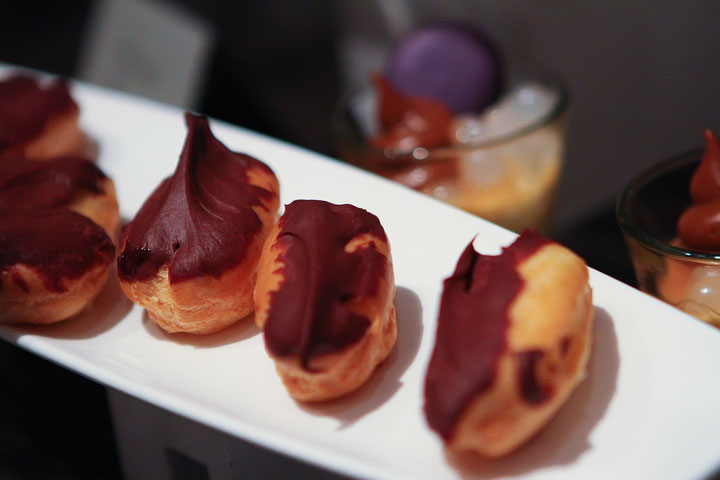 Chocolate eclairs!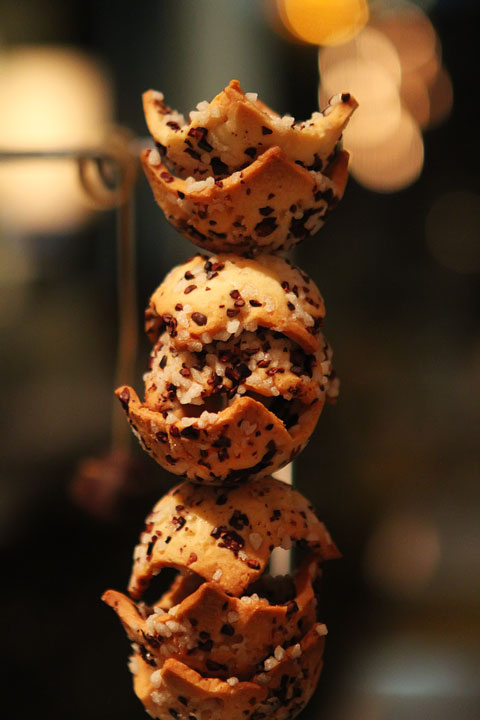 Hazelnut sugar cookies.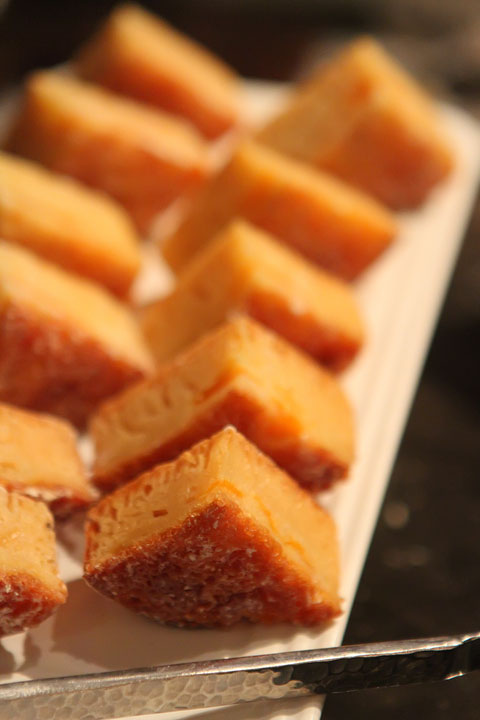 And fun little sponge cake. Everything was so tiny and bite-sized so you don't feel too guilty about loading up on the sampler platter! ;)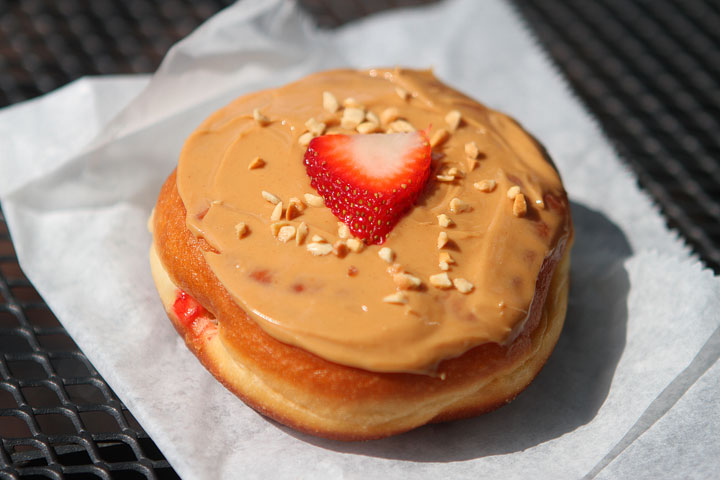 After a night of indulgence at the Chocoholics Dessert Bar, what's perfect for breakfast? A Peanut Butter and Jelly Doughnut from Blue Dot Doughnuts. But go early! They sell out quick. If you don't get there in time, bat your eyelashes and ask sweetly if they'll make you one. They do that, cause they're just awesome like that. And ya'll. They also have doughnut ice cream sandwiches. Seriously. I need to get on that.
Okay. So who's in for a weekend chocoholic getaway here?? I'm so all in. Let's go!! :)
Have a great weekend ya'll!! :)