If you're considering visiting Asilah Morocco, here's a photo tour of the medina and a guide to the most beautiful things to do in Asilah Morocco.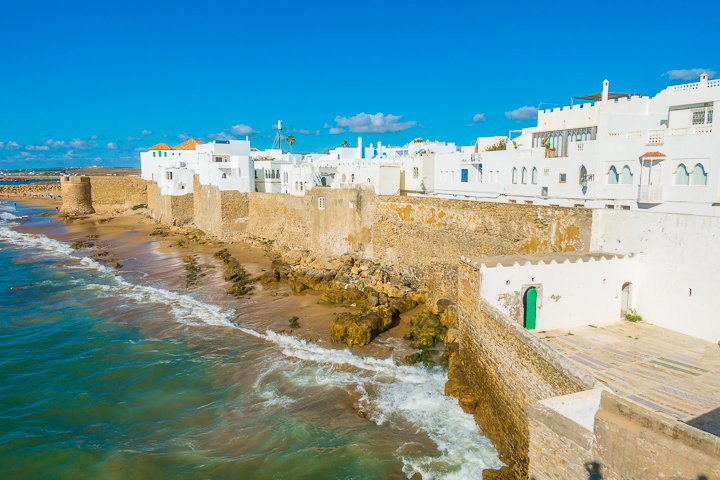 Where is Asilah Morocco?
Asilah Morocco is a funky, artsy little beach town on the coast of Morocco. It's only 45 minutes by car from Tangier.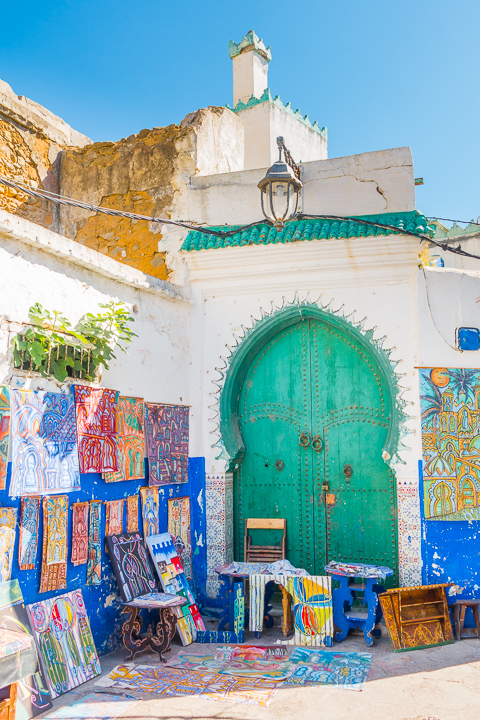 Asilah Weather
We were in Asilah at the end of June, when it was very hot everywhere else in Morocco. But the coastal towns are known for their mild, moderate temperatures, even during the summer!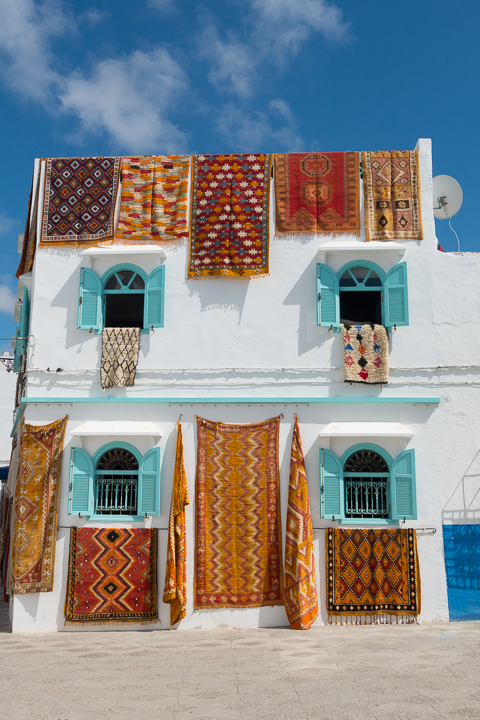 Asilah Medina
Asilah Morocco is a small little beach town, so the main thing to do is just wander and explore the medina. You can see everything in a morning or afternoon. All the pictures in this post were taken in the medina. Since it's only 45 minutes by car, Asilah would make a great day trip from Tangier.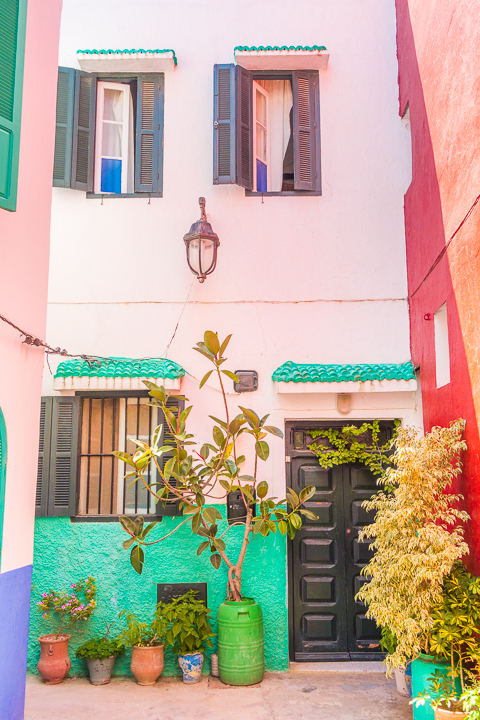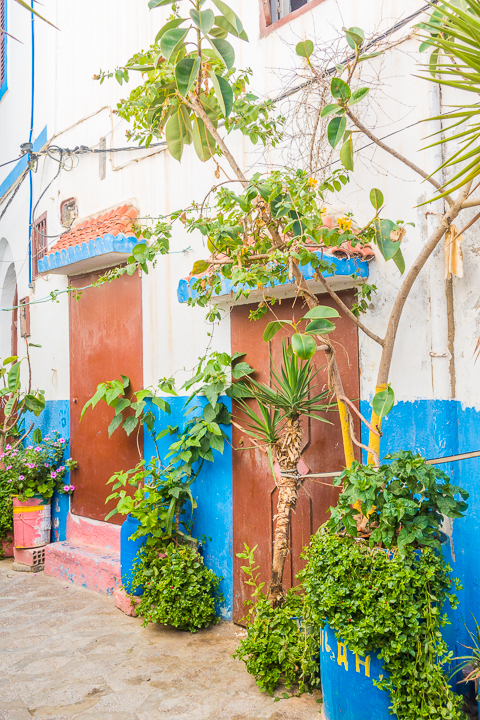 How to Get To Asilah Morocco
We came to Asilah from Chefchaouen. You can take a bus from Chefchaouen to Tangier, then a taxi from Tangier to Asilah. But it's a bit out of the way — you'll have to do a bit of backtracking making the trip longer. We wanted to spend less time traveling and get there sooner, so we hired a private taxi from Chefchaouen to Asliah.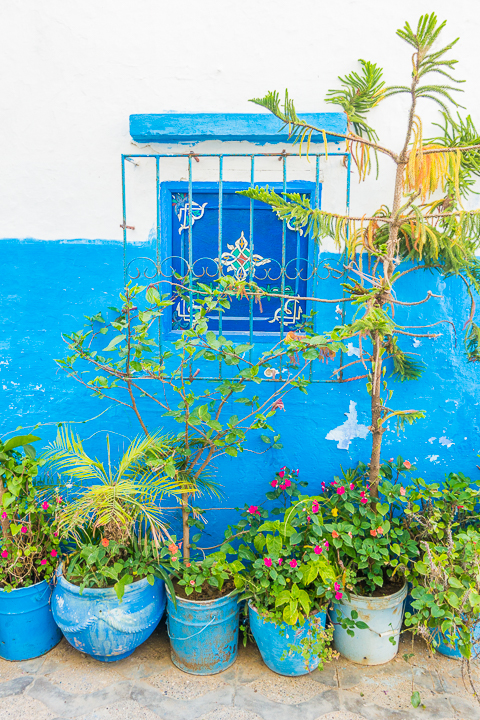 The taxi from Chefchaouen to Asliah was 800 Moroccan dirham (around $85 USD) for the 2.5 hour journey. If you find your own taxi, you might could negotiate down to 600, but I seriously hate haggling, so I just had our hotel in Chefchaouen order one for us. They had the taxi prices to all the major cities nearby listed on a sign in the reception area.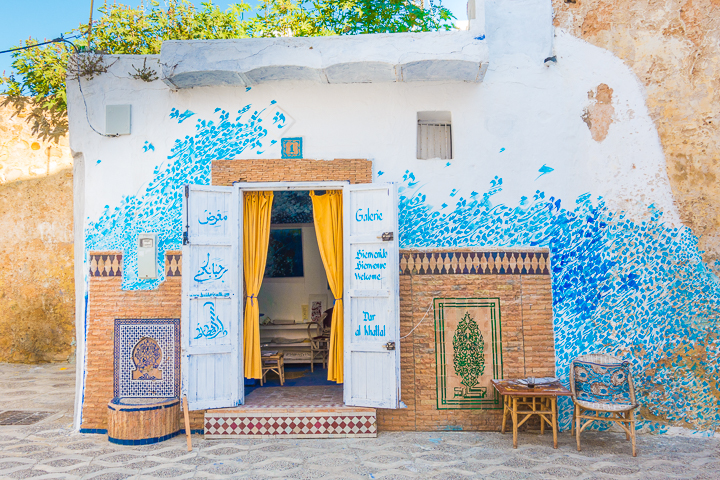 Also, by chance, we found another couple from our hotel who were also going to Asliah on the same day as we were, so we were able to split the taxi.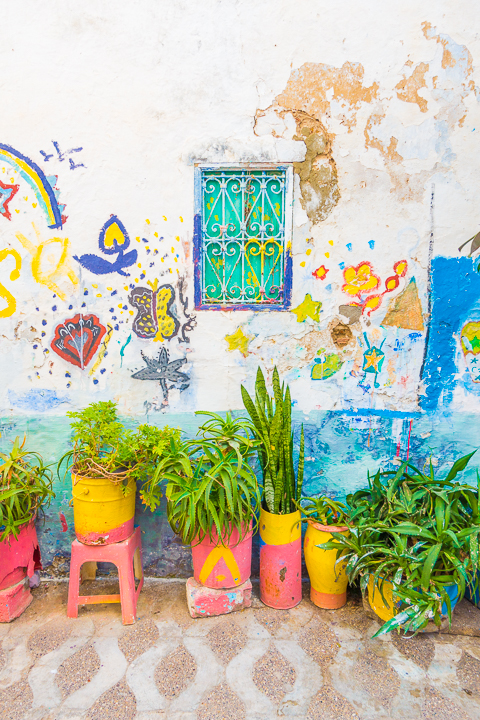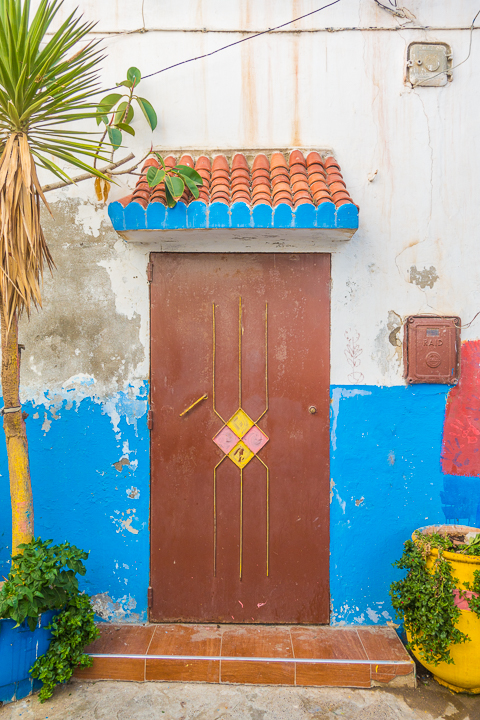 We arrived to Asliah around noon, checked into the hotel, grabbed some lunch, then spent the afternoon exploring the medina.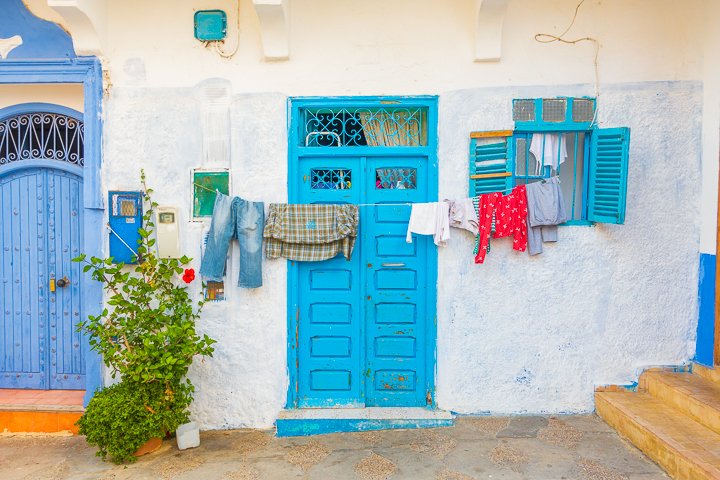 By dinner we had definitely seen all of the medina and the rest of the city. We left after breakfast the next morning for Rabat.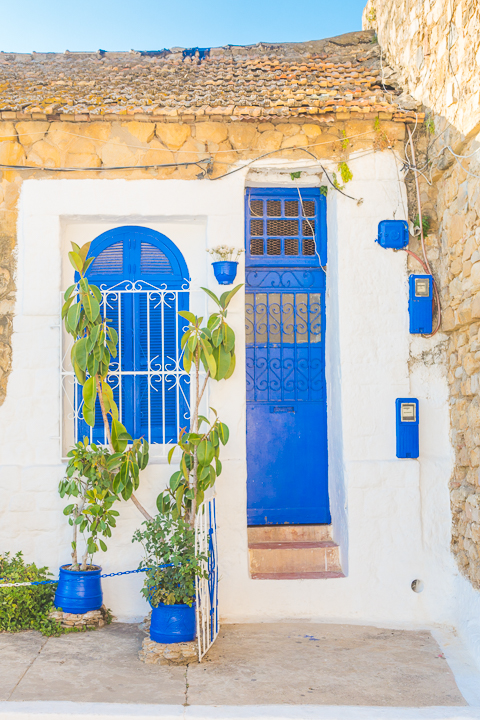 Asliah is a bit off the tourist track. The medina in Asliah is quiet and peaceful. It was not as bustling and crowded as Marrakesh or Fes. It feels open and breezy.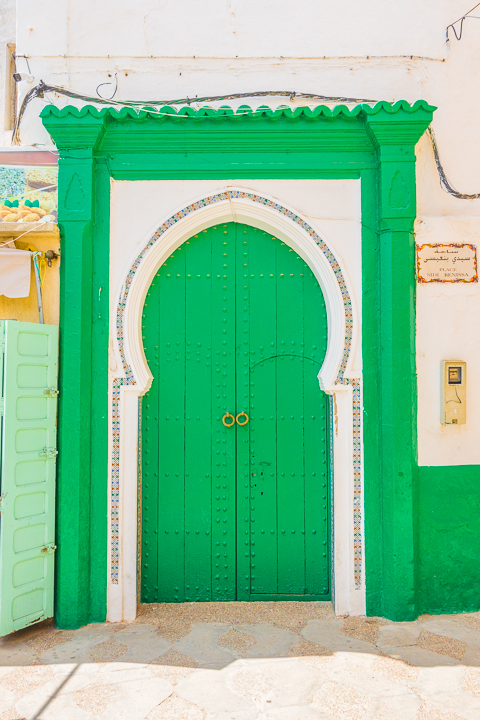 Rabat to Asliah
Asliah was fun to explore, but it was a lot of traveling for basically just one afternoon. It was 2.5 hours by car from Chefchaouen, then a 3 hour train ride to Rabat.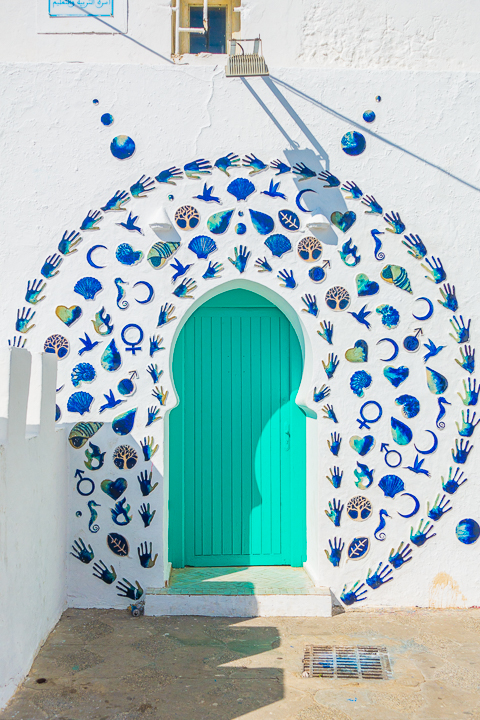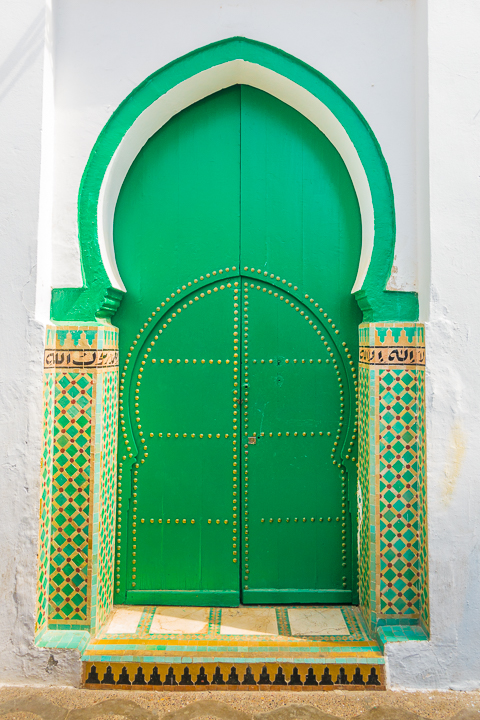 Asilah Festival
Every year there is an arts festival is held during July and August, and the walls of the medina are turned into an art gallery of colorful murals.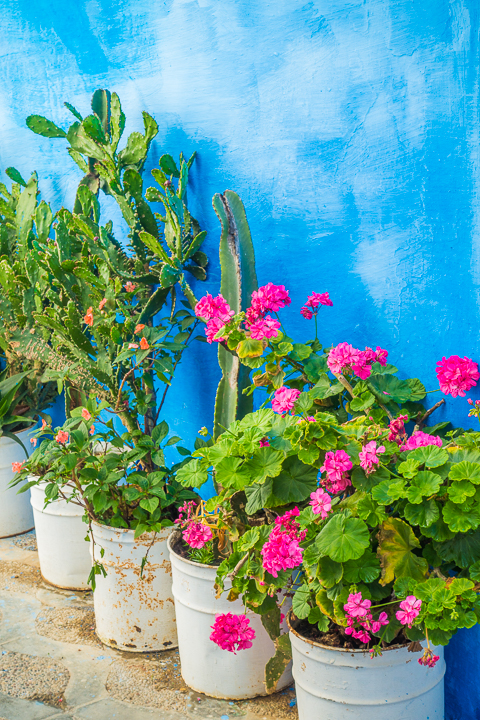 If you can go during the arts festival, I think it'd definitely be worth a bit of extra travel to visit Asliah.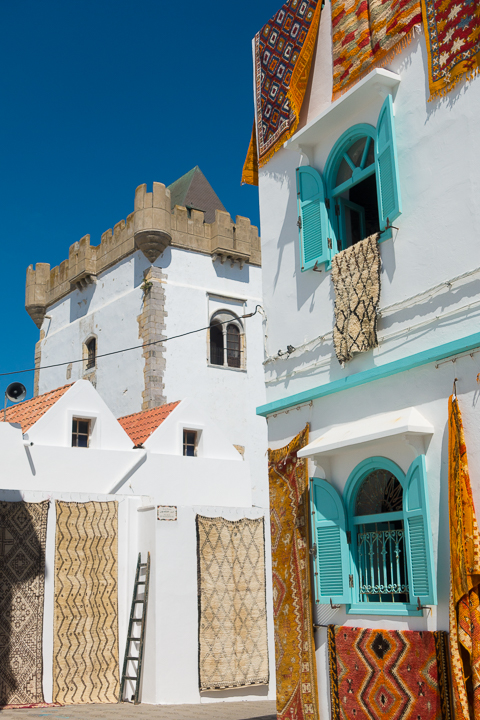 Unfortunately we were there just a bit too early (end of June) so we missed the festival! As you can see, it's still pretty charming!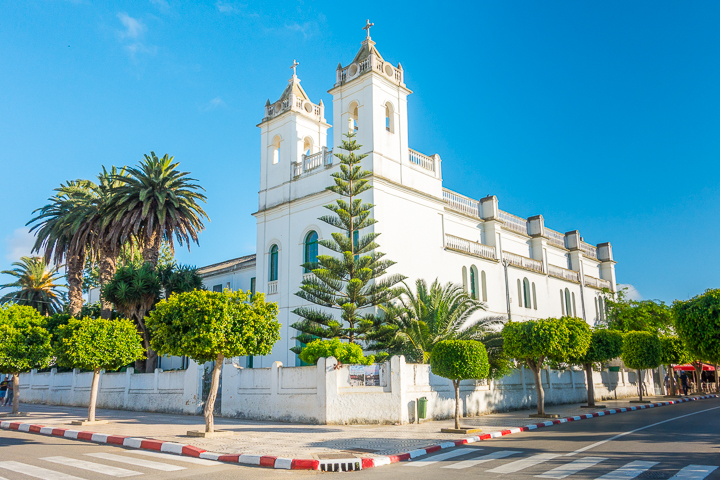 One other thing you might want to see in Asliah (outside of the medina) is the Church of San Bartolome. If you want to go inside, there is a doorbell you can ring and someone will let you inside, but it's prettier from the outside.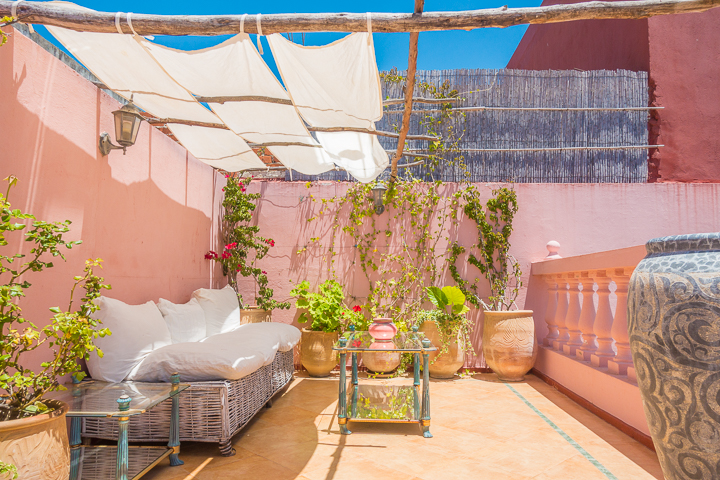 Riad in Asilah Morocco
We stayed at Christina's House in Asliah. It's about a 10 minute walk from the medina. This was the cute rooftop terrace.
---
Like this post? Share it on Pinterest!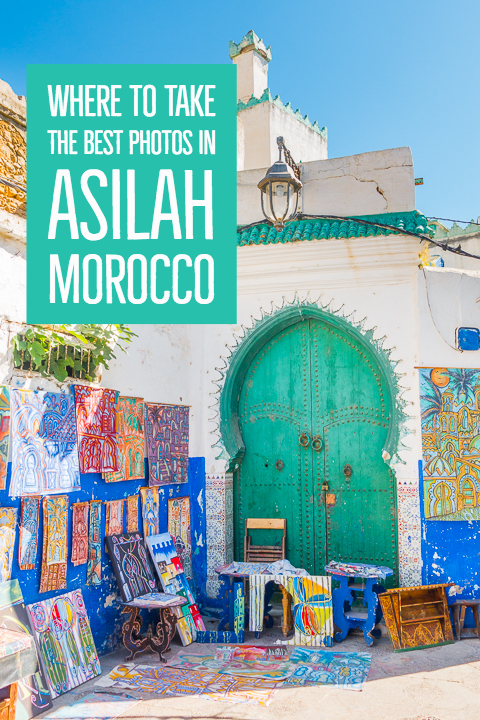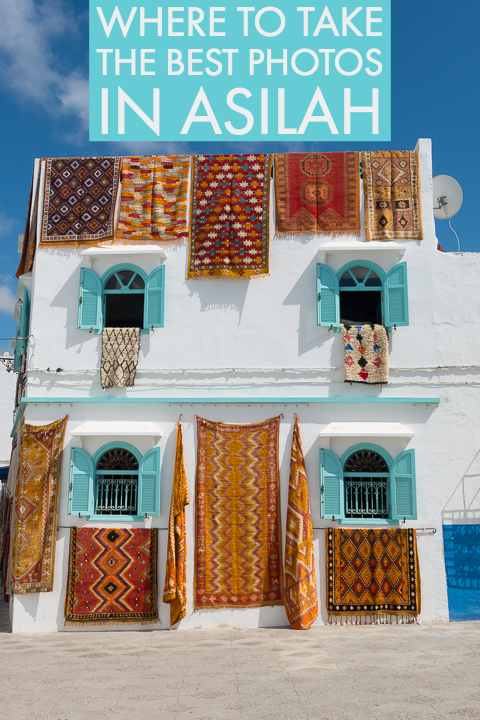 See more posts from Morocco!