If you're thinking about taking a Caribbean cruise, read this post for our review of the Royal Caribbean Oasis of the Seas Cruise. We took an Eastern Caribbean Cruise and in this post we'll show you all the islands (ports) we visited. Keep reading if you're trying to decide between an Eastern or Western Caribbean Cruise with Royal Caribbean Cruises!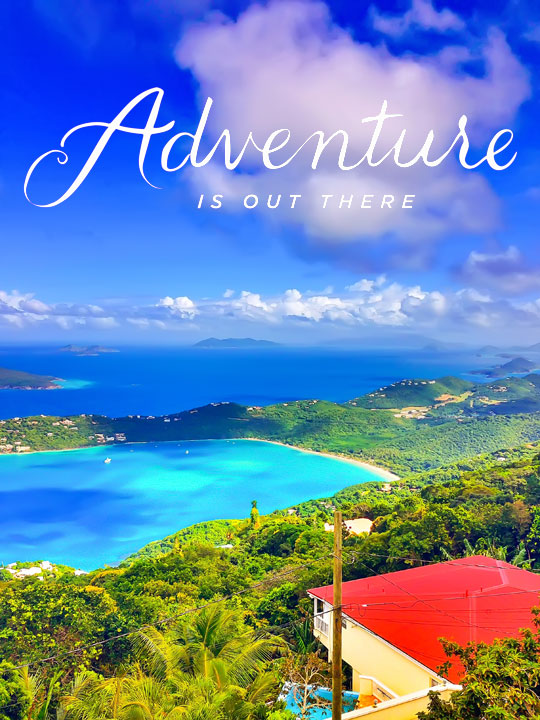 Which cruise line is the best for Caribbean?
Our two favorite Cruise Lines in the Caribbean are Royal Caribbean Cruises and Carnival Cruises.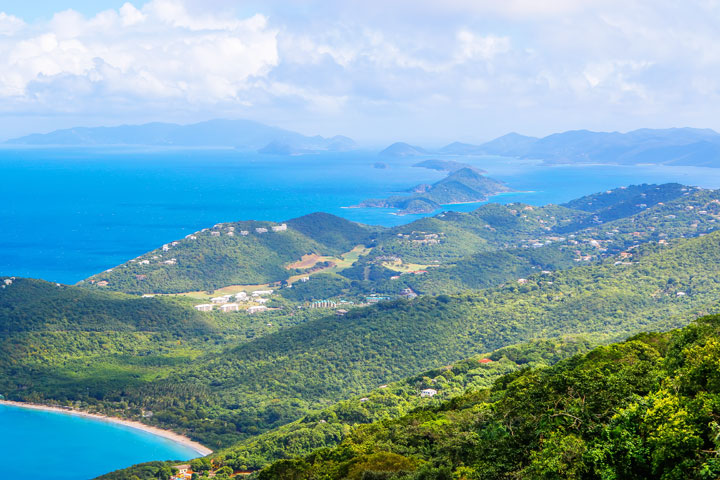 Royal Caribbean Cruises (Eastern Caribbean Cruise) — Port #1
Saint Thomas
Our first stop on our island-hopping cruise was St. Thomas.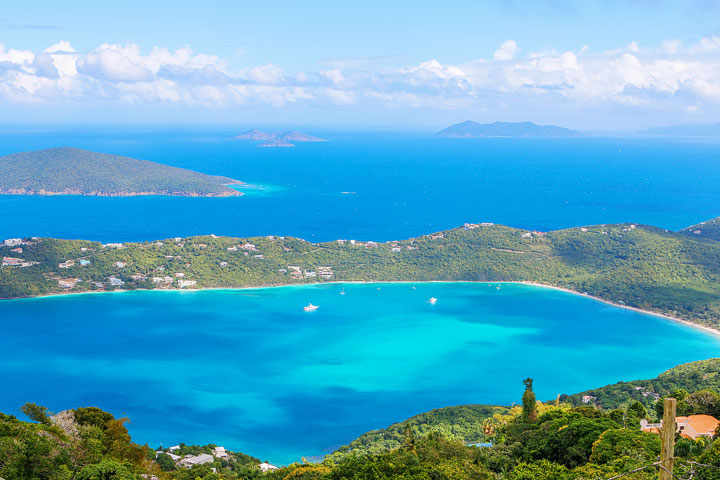 Look at that insane water!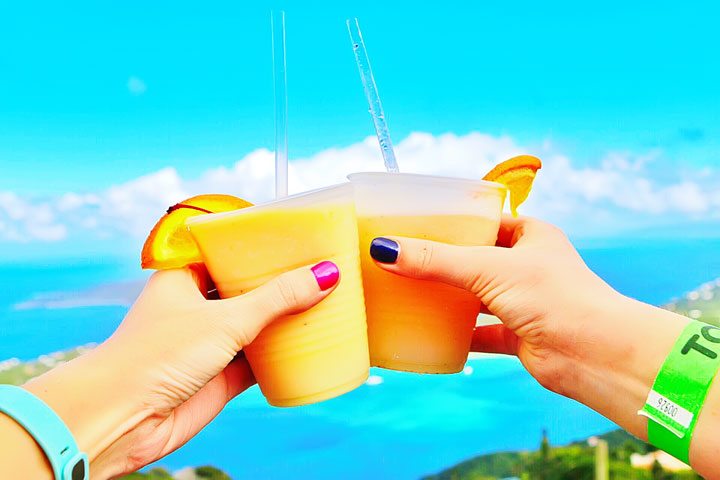 You have to try a Banana Daiquiri in Saint Thomas. They're amazing!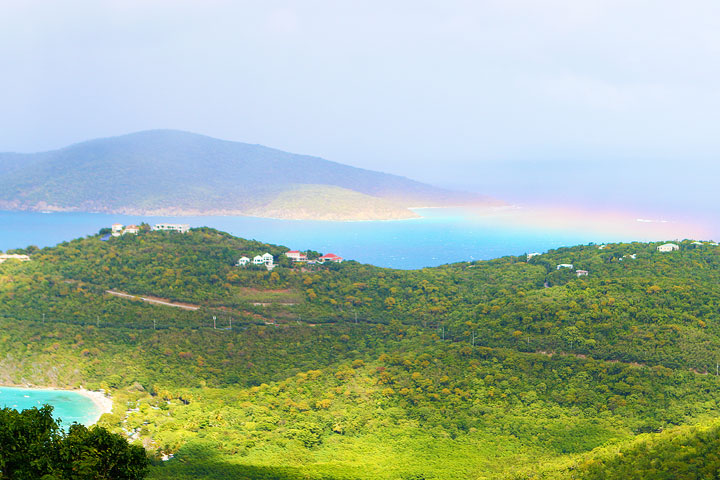 We were lucky enough to spot a rainbow over this lush tropical island!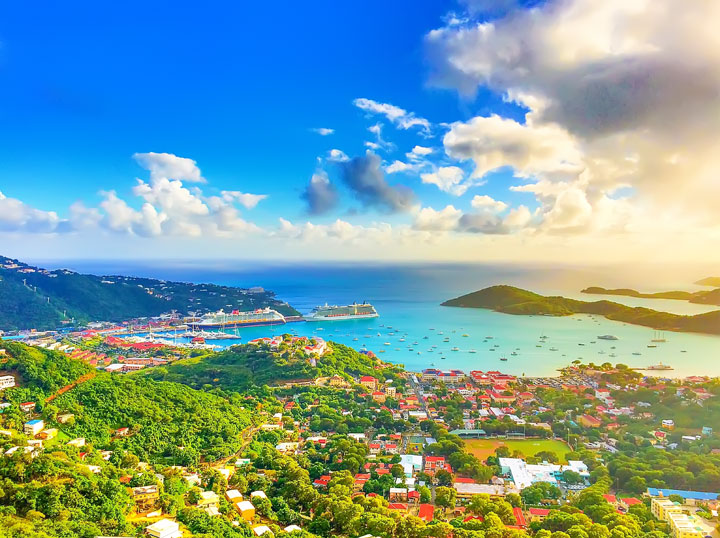 St. Thomas has INCREDIBLE views!!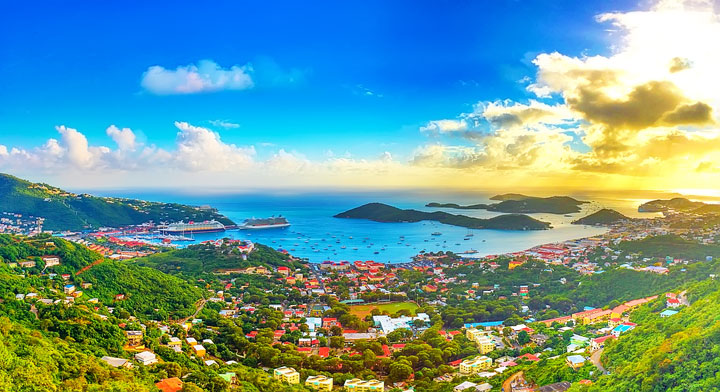 I loved gazing out over this bay!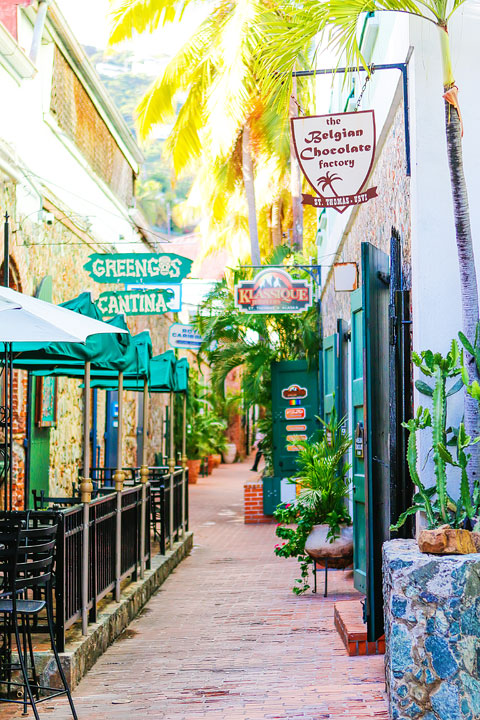 We walked around the shops in town and found this Belgian Chocolate factory. Of course we had to check it out! The chocolates were incredible, especially the chocolate peanut butter truffle. It melts in your mouth!! Definitely worth checking out if you are in the area.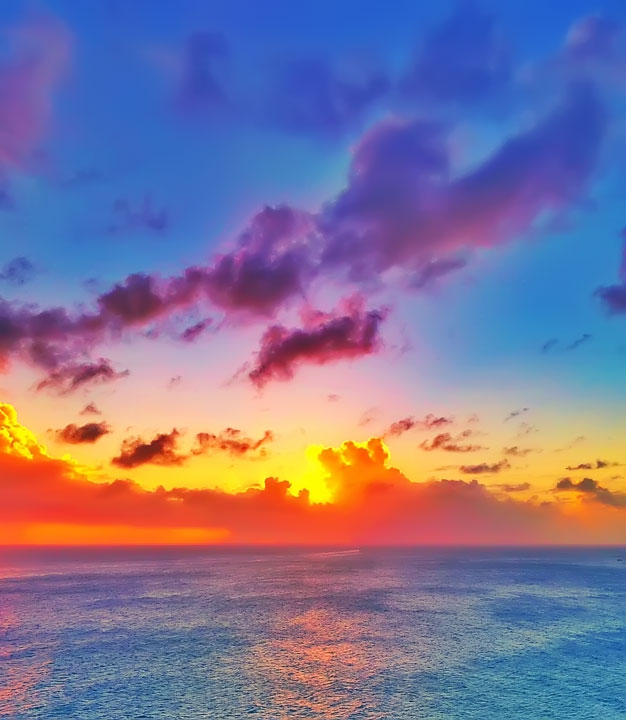 We made it back on the boat just in time for sunset.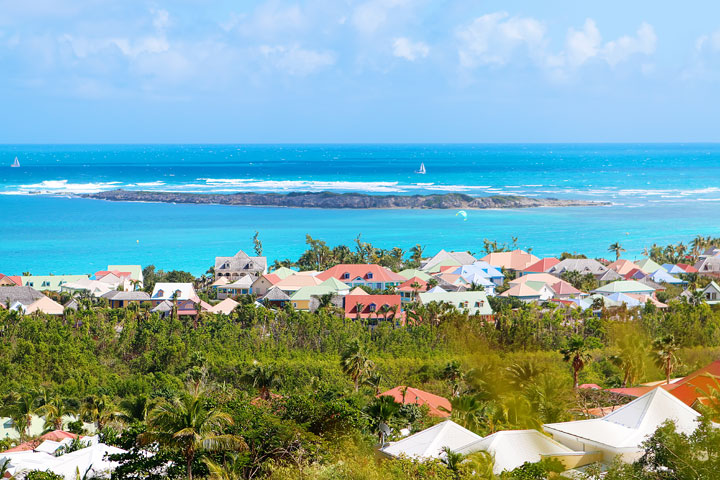 Royal Caribbean Cruises (Eastern Caribbean Cruise) — Port #2
Saint Martin
The next morning we woke up in St. Martin.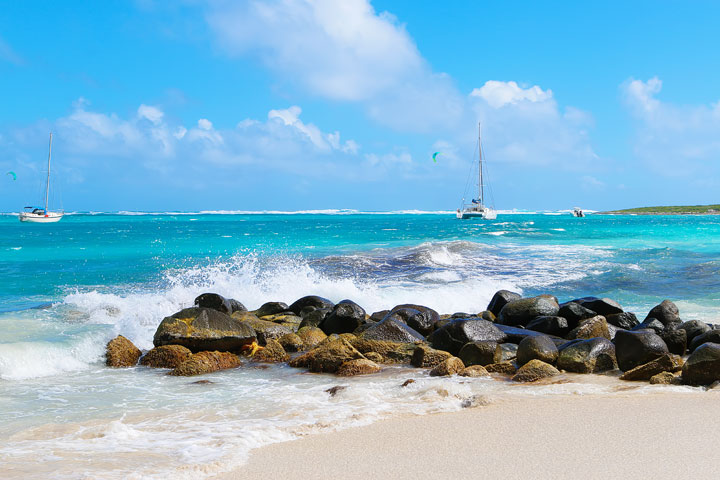 We walked on the soft beaches of Orient Bay.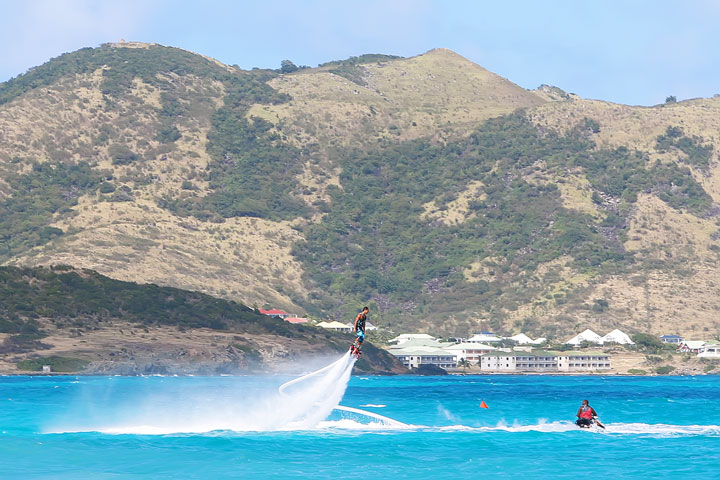 Have you seen these water jet packs / flyboards?? I really want to try it but I think I'll fall flat on my face!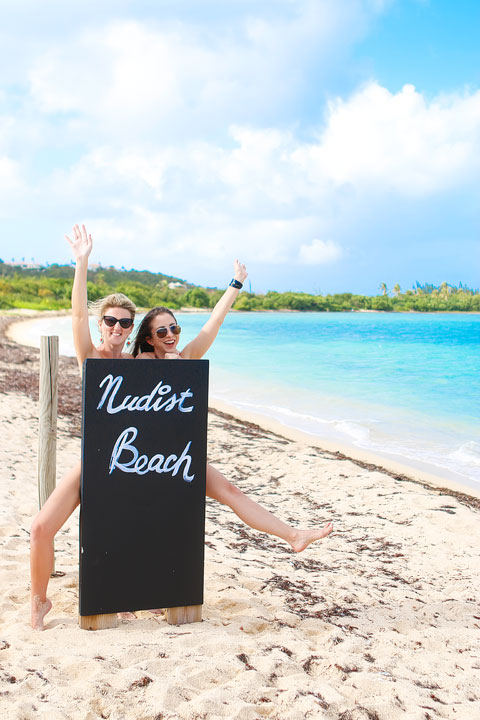 We went to a nude beach. For real. It was the best part of the trip. NO WE DID NOT GET NUDE! ;)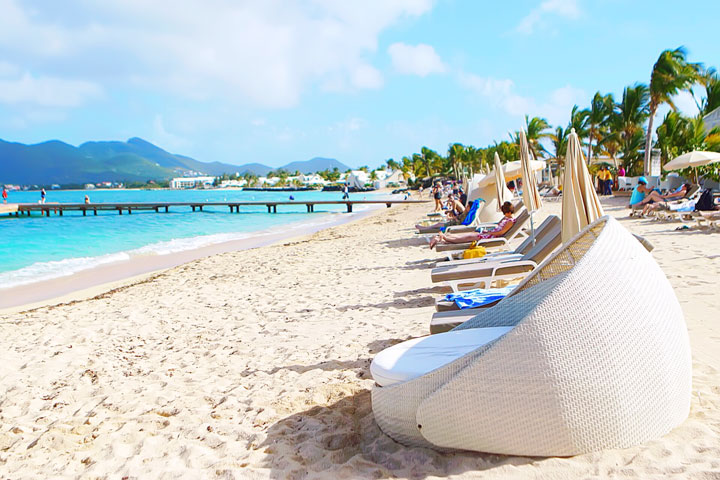 We spent the afternoon lounging in a beach chair cocoon in the Caribbean.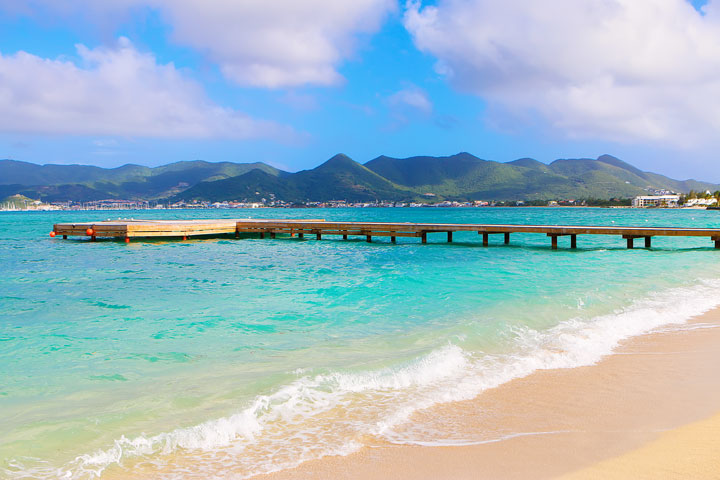 With this as our view.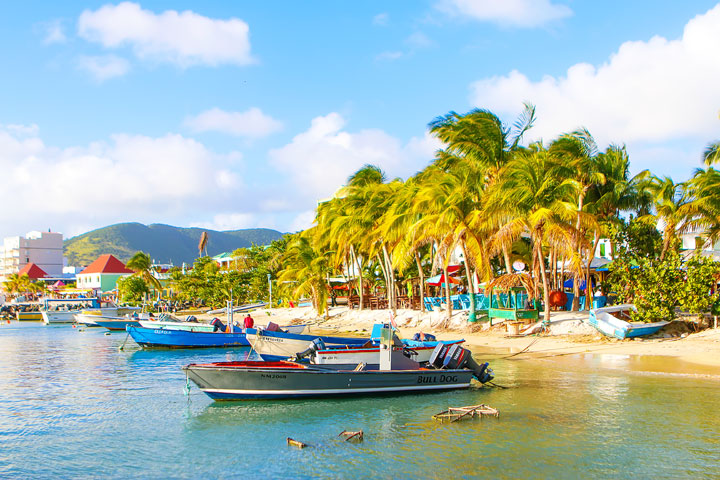 We walked through the colorful shops on our way back to the beach.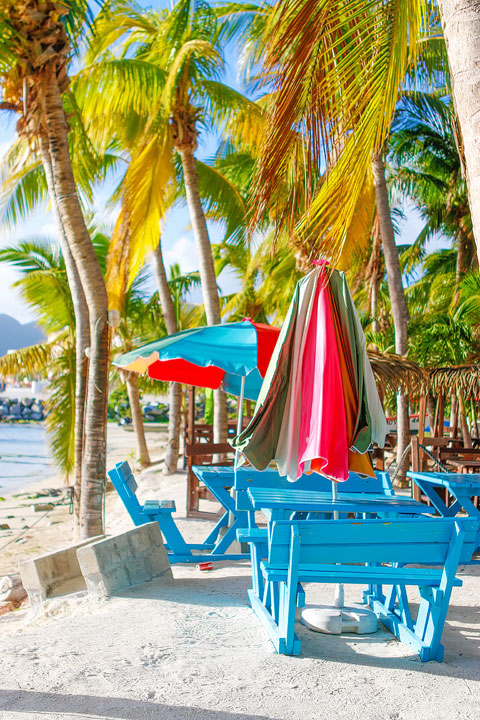 How fun would it be to have lunch here?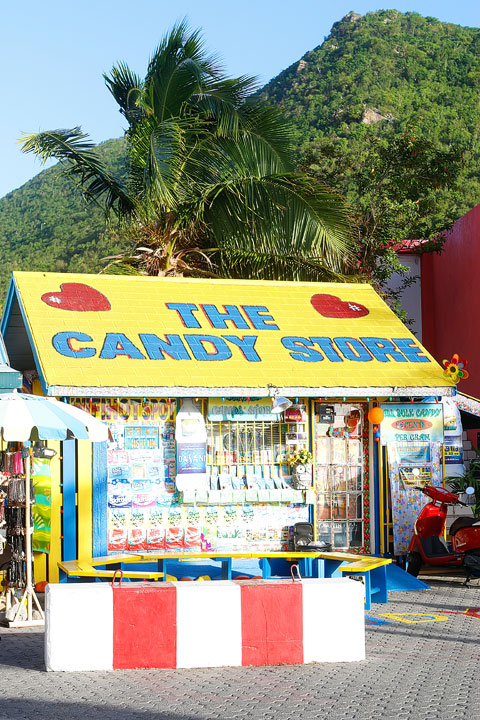 Loved this cute shop!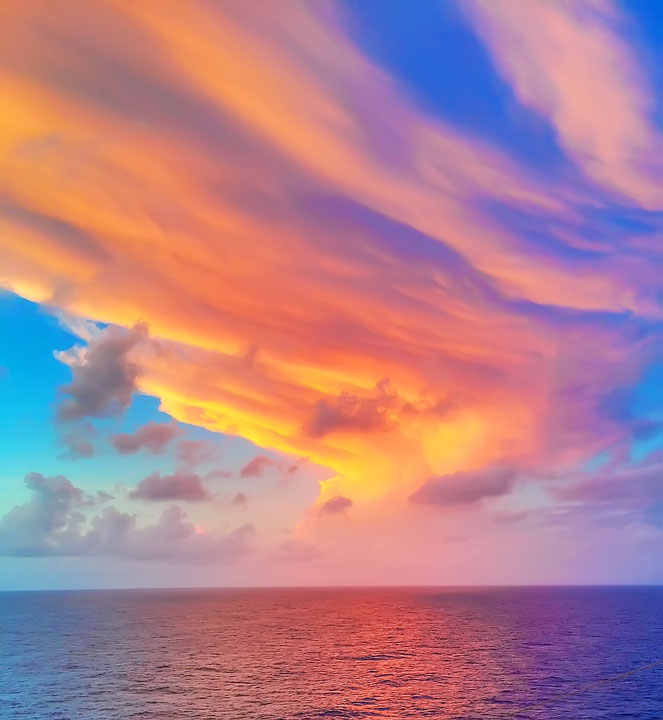 Next Up: Atlantis and the Bahamas
Click the link above to read Part 2 of our Royal Caribbean Cruises Eastern Caribbean Cruise. We went to Atlantis and the Bahamas.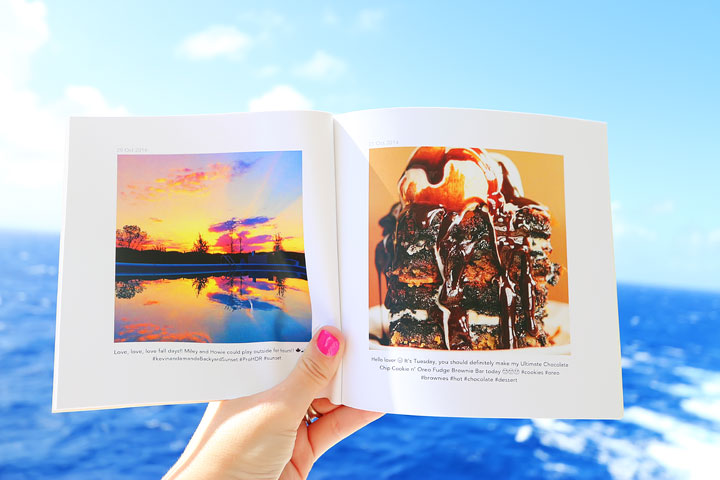 Photography Conference on a Royal Caribbean Cruise
I signed up for Click Retreat, a photography and blogging conference that took place on a cruise, The Royal Caribbean Oasis of the Seas. I didn't know much about the conference, but a week in the Caribbean in January sounded like a dream come true! If you are interested in photography and blogging, and ever have the opportunity to go to a Click Retreat conference, it turned out to be one of the best conferences I have ever been to. I love going to blogging conferences and try to go to a few a year. The connections and friendships made there are priceless, and even though I've been blogging a long time, I always learn something, and I always come back inspired to try something new and different!
Get a FREE Photo Book
One of the cool things I learned about during the conference was Chatbooks. They turn your Instagrams into a high-quality photo book.
As a gift to you guys, they are offering Kevin and Amanda readers their first book FREE.
Click Get Started and then Instagram Series.
Pick your favorite photos (you can filter with hashtags!) and use the code KEVIN673 when you order.
Yes, it's really free! Go get yours now!
Thanks so much for looking!! Stay tuned for more tropical weather!