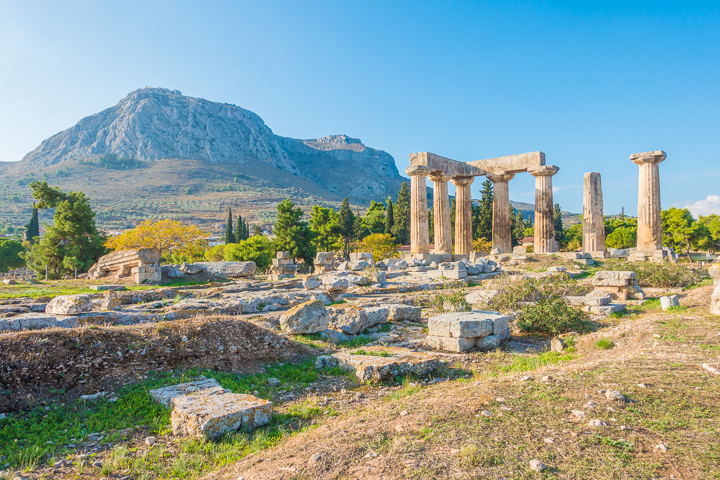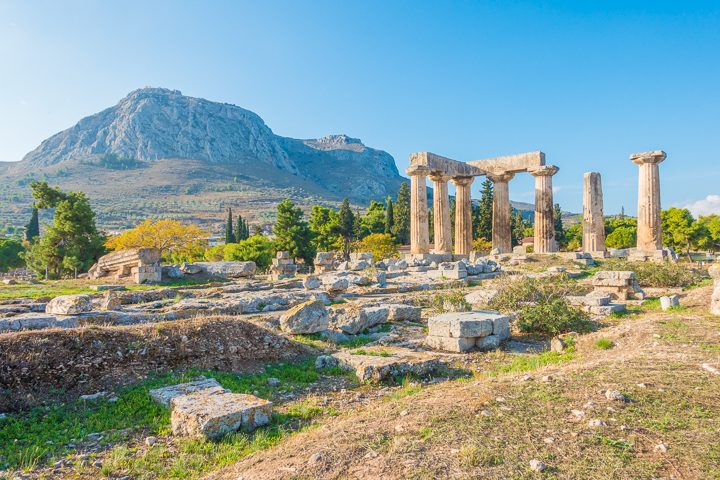 When I was planning our trip to Greece, I had a list of places I definitely wanted to see. When I put them on the map and tried to figure out how we were going to get to all the places, I realized I was in for a challenge. Should we rent a car? Try to take public transportation? There just wasn't an easy way to get around on our own. After a bit of research and talking to friends who had been to Greece recently, I came to the conclusion that the best, easiest, and safest way to see everything we wanted to see would be to hire a driver.
I did a LOT of research before hiring a private driver in Greece. I sent an initial email to 10-15 companies and narrowed it down to three after several emails back and forth.
Out of those three, Hellenic Private Tours stood out because they were the most organized, the most responsive, the most informative, and the most willing to make customizations to our tour. (Most companies just wanted to go to the main touristic spots near Athens.) We wanted to go off the beaten path, and they were not only willing to do that, but excited to customize our itinerary. I told them where we wanted to go, what we wanted to see and do, and they made it happen. I could just sit back and relax at that point. They took all the stress out of planning and handled everything for us, including booking all our hotel rooms.
Once we actually got on the tour we were even more impressed. Our Mercedes van was clean, spacious, air-conditioned, smoke free, and equipped with free Wi-Fi! Our driver, Alex, was incredibly friendly and knowledgeable. His English was excellent and he was very easy to understand. He made so many recommendations that we would never have been able to do or see if not for him. We never had to worry about a thing. Alex catered to our every need. He made sure the van was always the perfect temperature and he always had a chilled bottle of water for us. He found out we had a sweet tooth and bought us treats from local Greek bakeries every day.
As two women traveling alone, Alex made us feel VERY safe and at ease. We never had to touch our luggage, he escorted us to ATMs when we needed it, and he always had a little chat with our hotels and restaurants to make sure they took excellent care of us. We were beyond pampered. If I had the choice, I would do it 100 times over again. 
Below is part 2 of our Ultimate Week in Greece Itinerary with Hellenic Private Tours. Be sure to see part 1 in Athens!
---
Corinth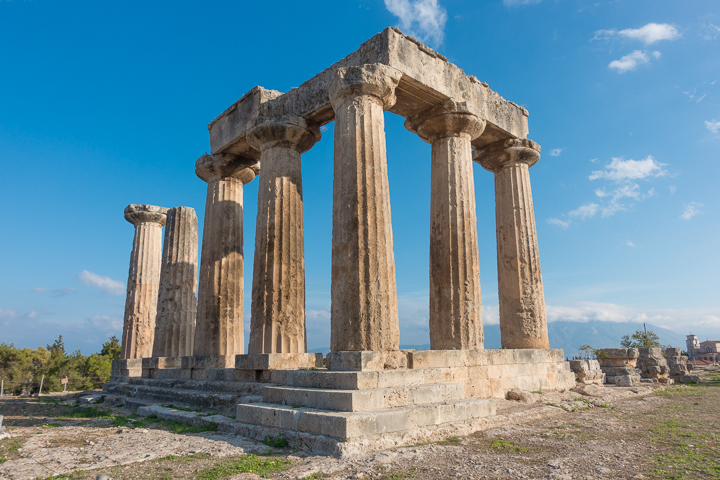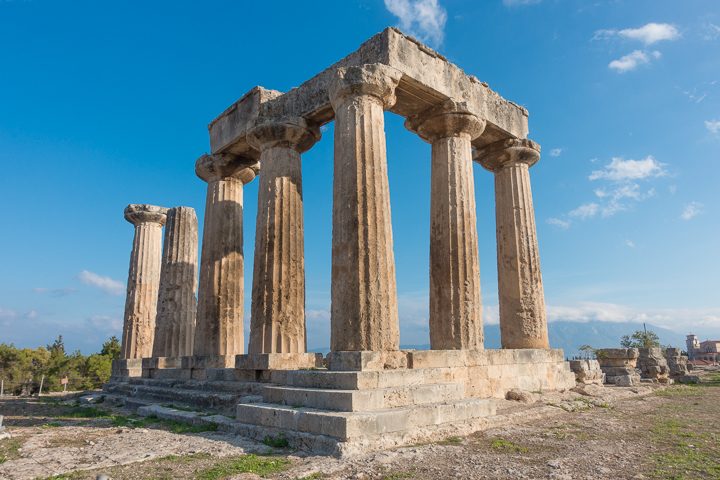 The first stop on our ultimate Greece bucket list was the ancient city of Corinth, where Apostle Paul preached to the Corinthians.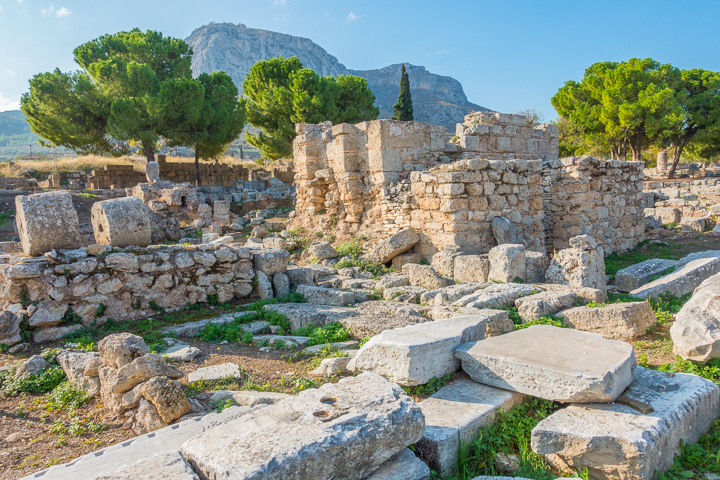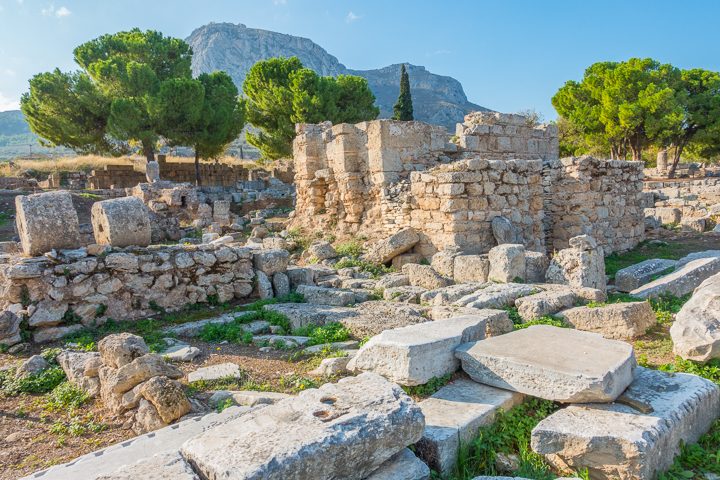 Corinth turned out to be one of my favorites out of all the archeological sites we visited.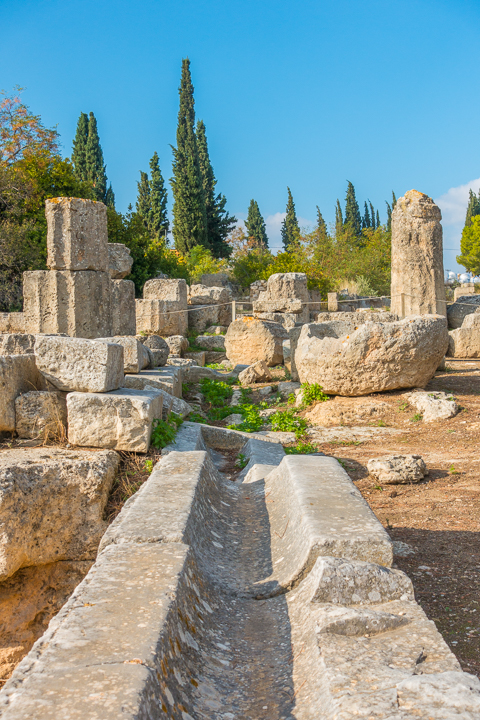 An ancient system for transporting water perhaps??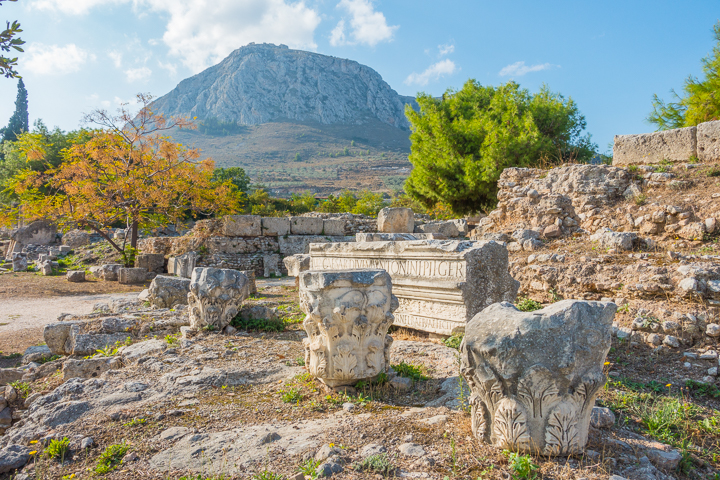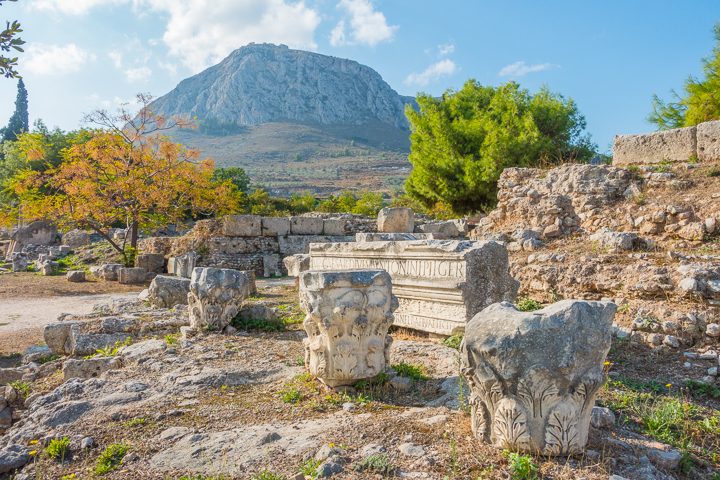 It was one of the best preserved, and very spread out.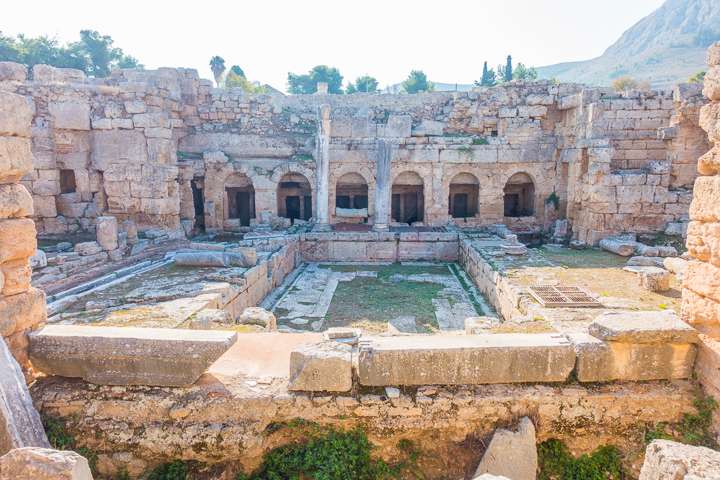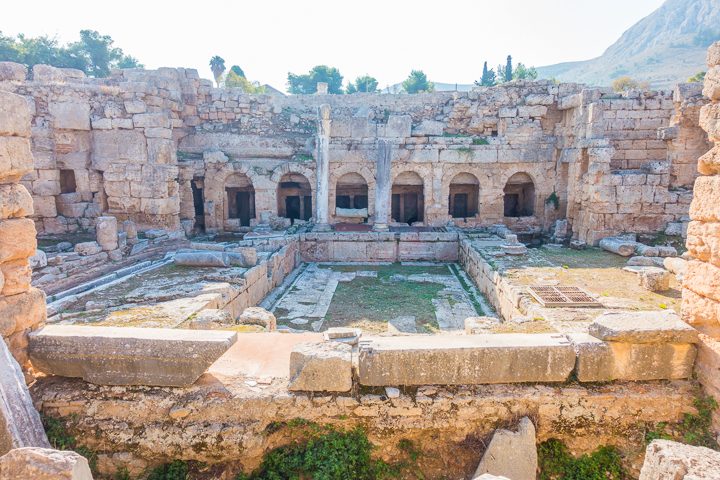 It really felt like you were walking in an ancient city.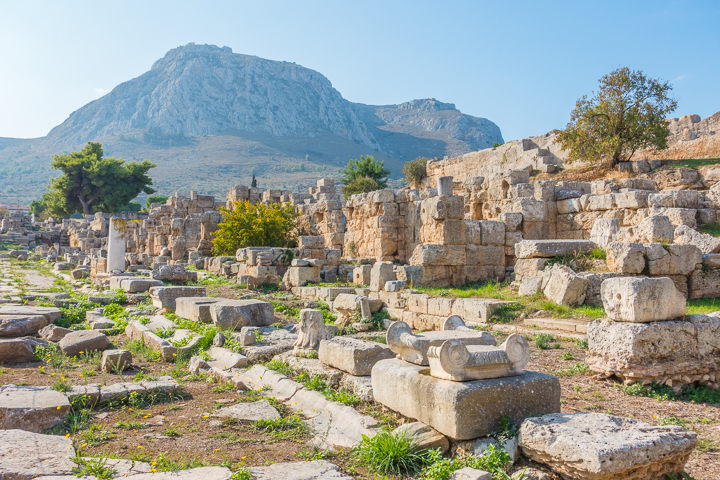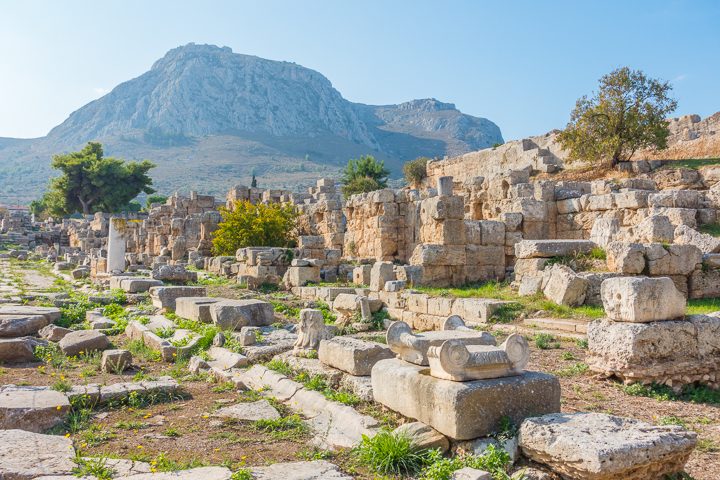 Again, I just have to say I think late October is the PERFECT time to go to Greece. There was hardly a single soul at any of the sites we visited. We usually had the entire place to ourselves.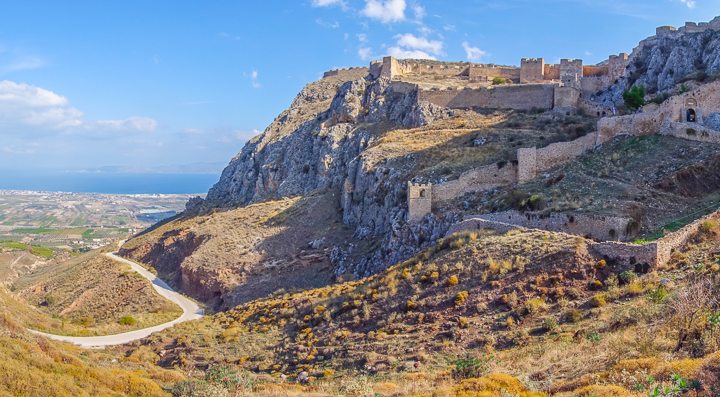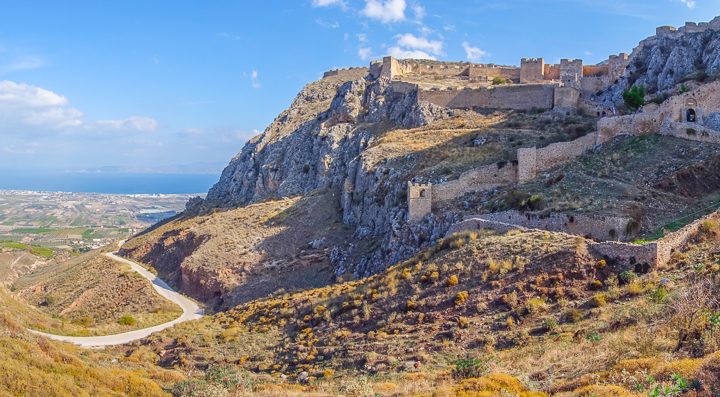 After spending a morning exploring the ancient city, our driver took us to the acropolis of Corinth.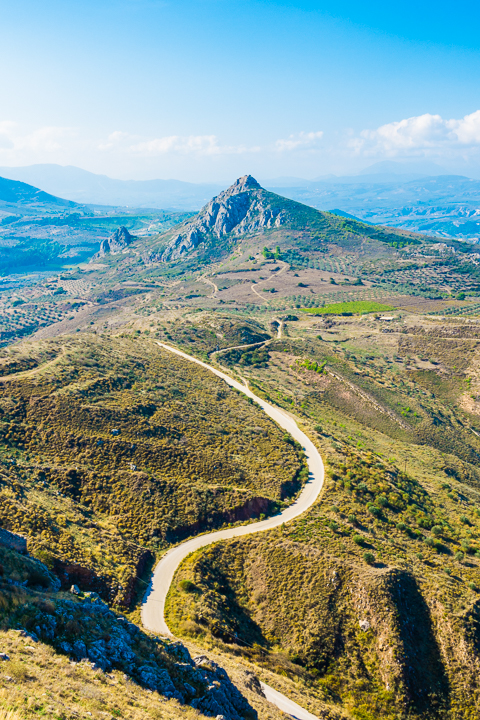 After a quick 20-minute walk, I was all the way at the top!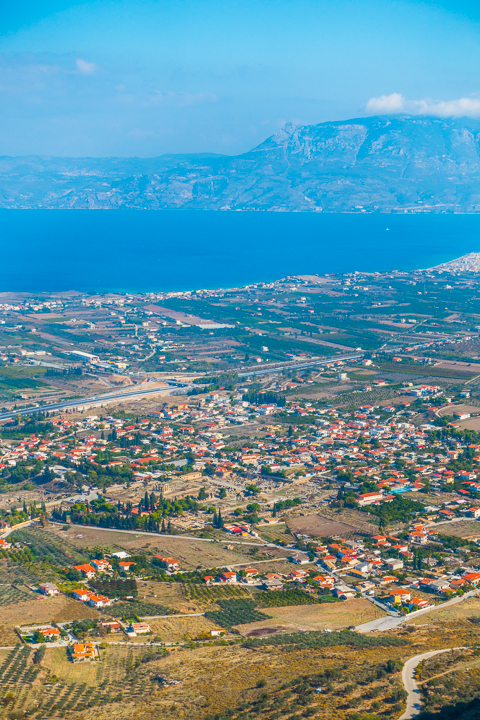 The view from the top of the acropolis is stunning! That's the Corinthian Sea, and you can the ancient city of Corinth down below. If you look really closely you can see the Temple of Apollo.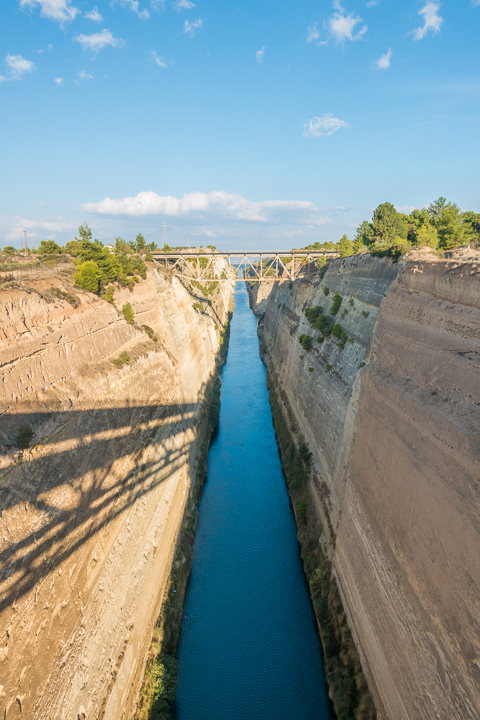 Next we stopped to see the Corinthian Canal.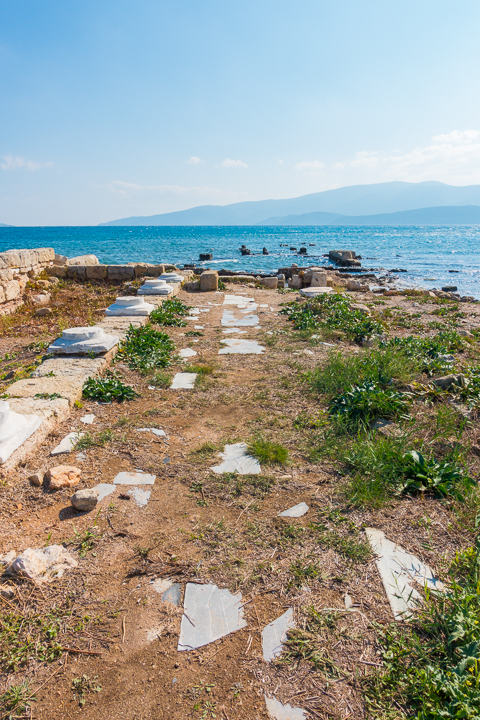 Then we stopped at the remains of the port on the Corinthian Sea where Apostle Paul first arrive in Corinth.
---
Tolo Beach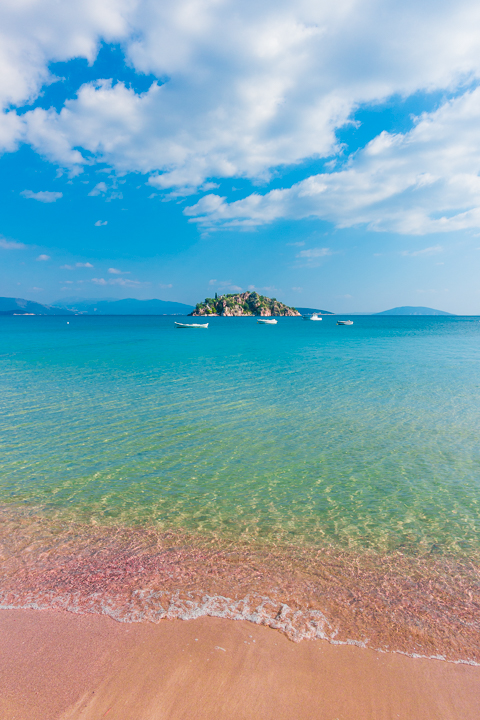 Oh my gosh, you guys… We stopped at the most GORGEOUS beach for lunch!!!! This was another recommendation from our driver. I would've never, ever known about this place!!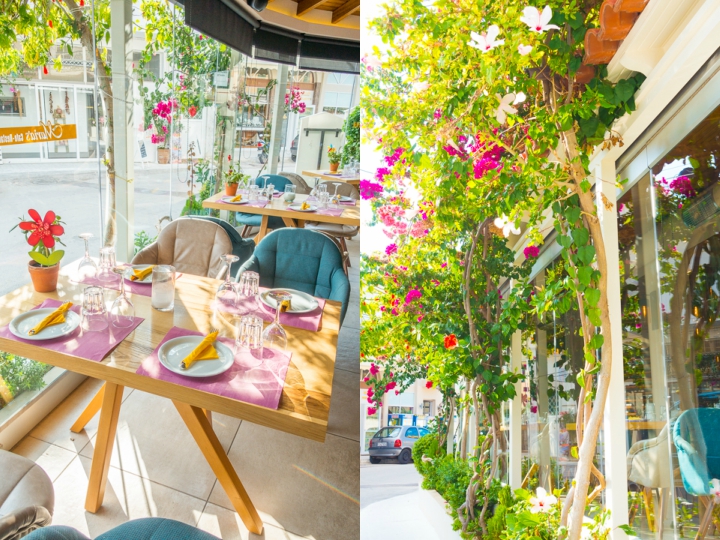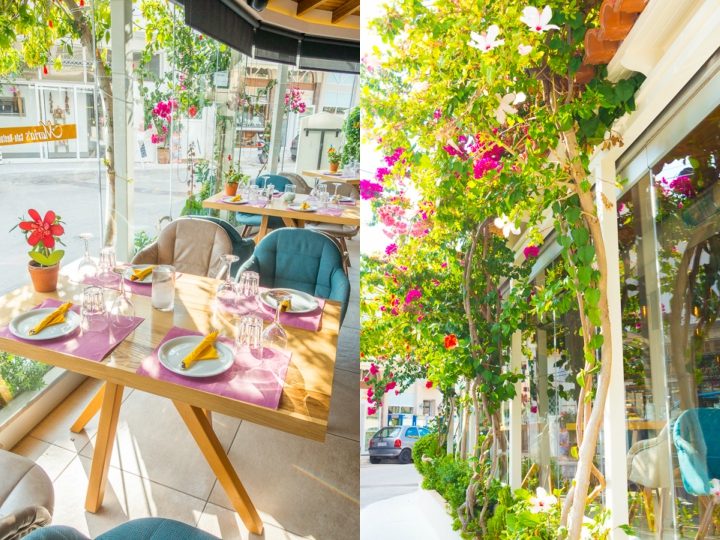 We had lunch on the terrace overlooking the beach at Maria's Restaurant. Seriously the cutest restaurant ever!
---
Nafplio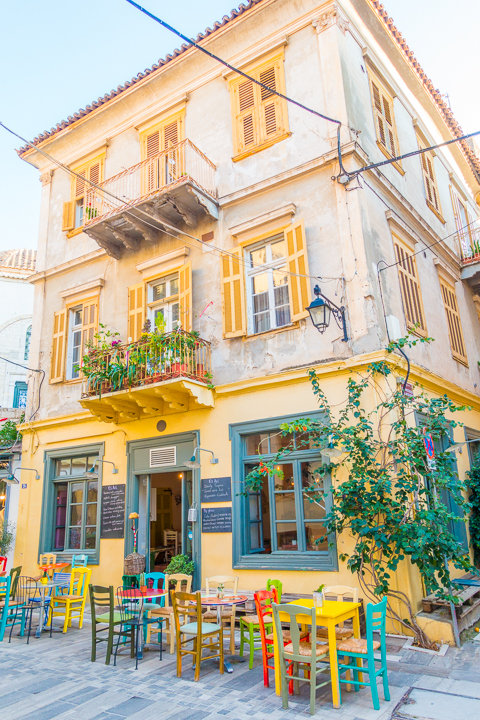 After lunch we spent the afternoon exploring the colorful city of Nafplio. This was another recommendation from our driver.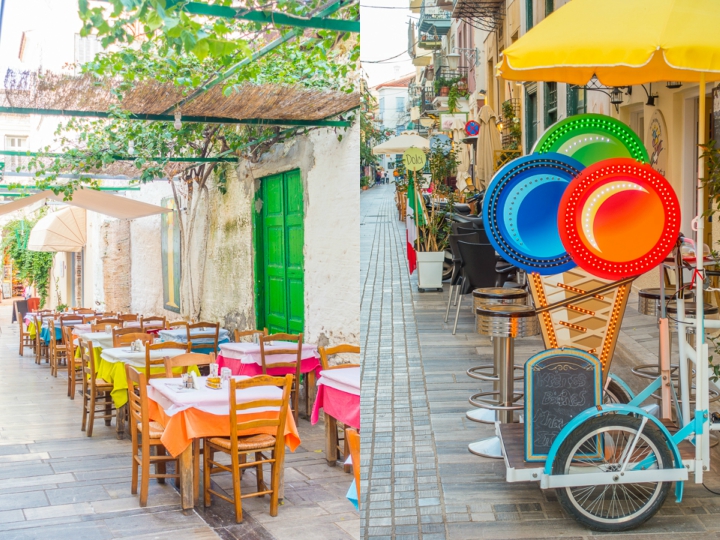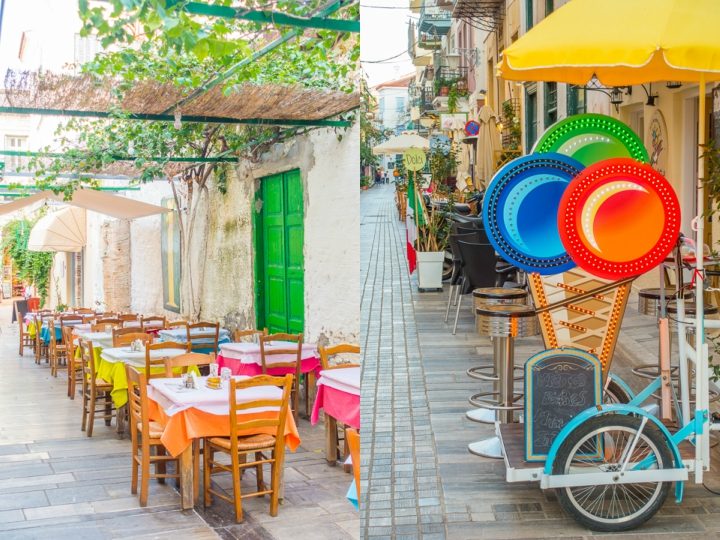 This is another place that would never have been on my radar had it not been for Hellenic Private Tours.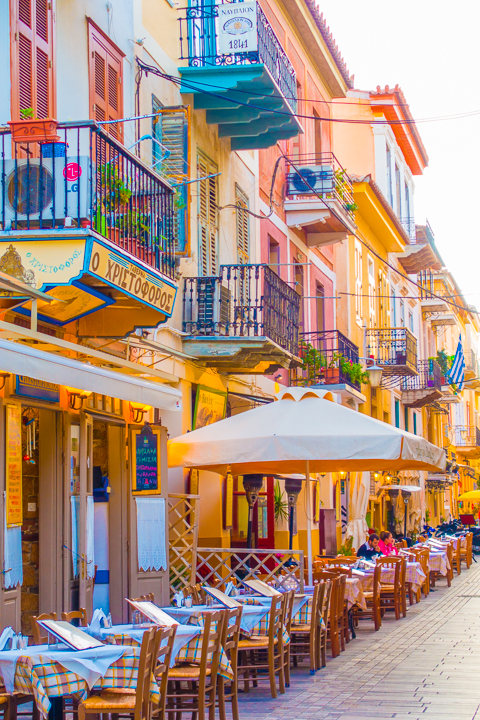 Seriously in love with this cute little town!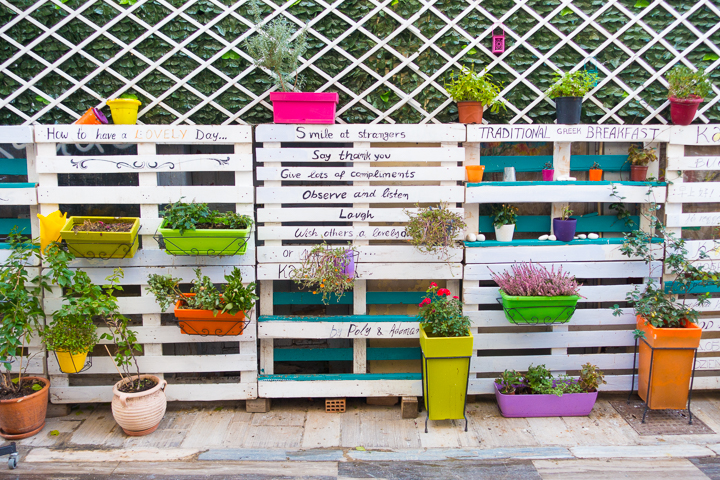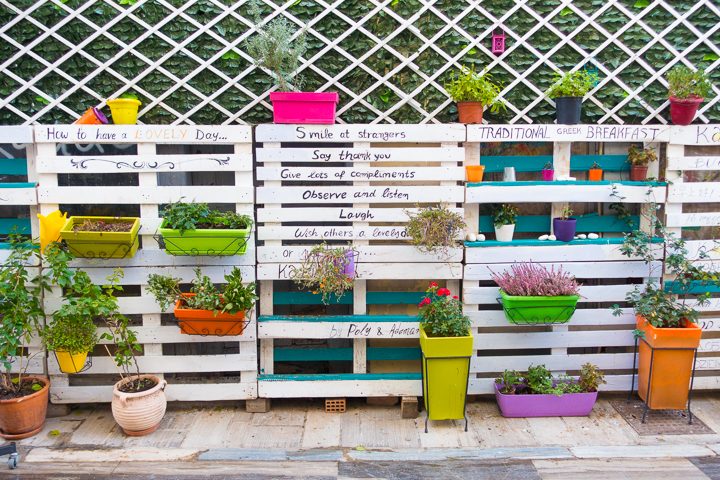 I would love to come back and spend more time here.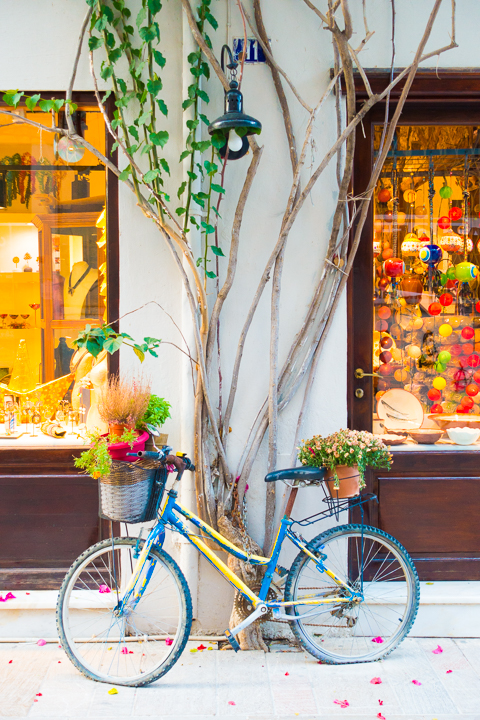 So many fun shops, restaurants, and narrow, cobblestone streets to explore!
---
Galaxidi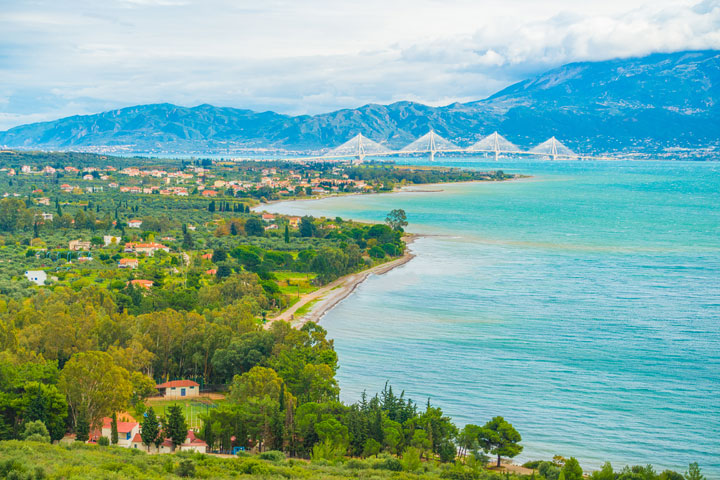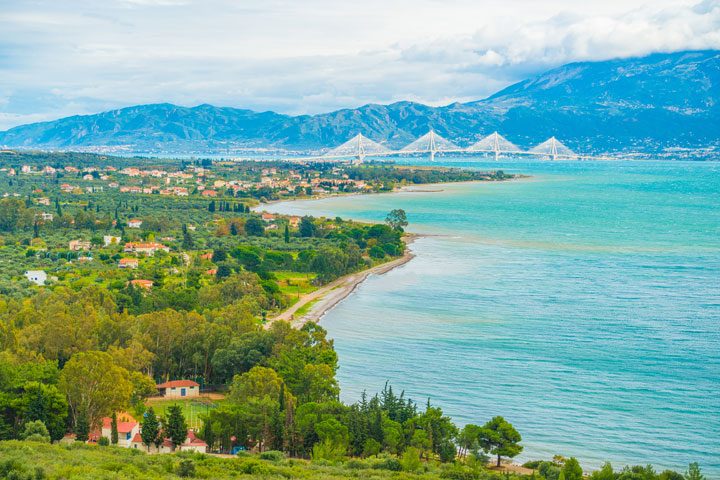 The next day we made our way to the next archeological site I wanted to see… Delphi.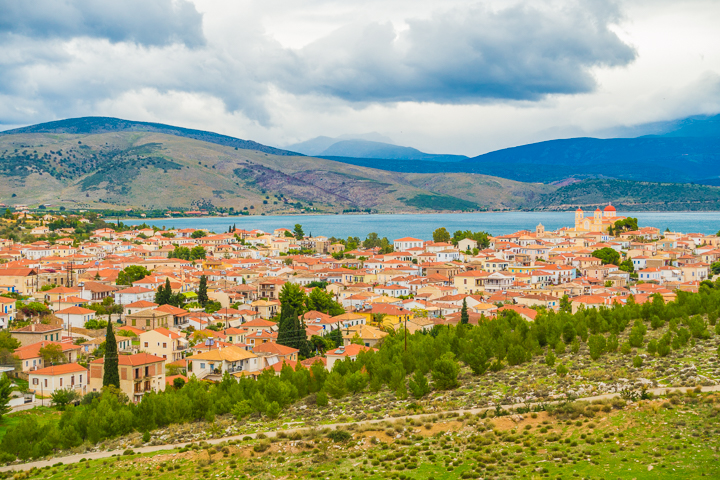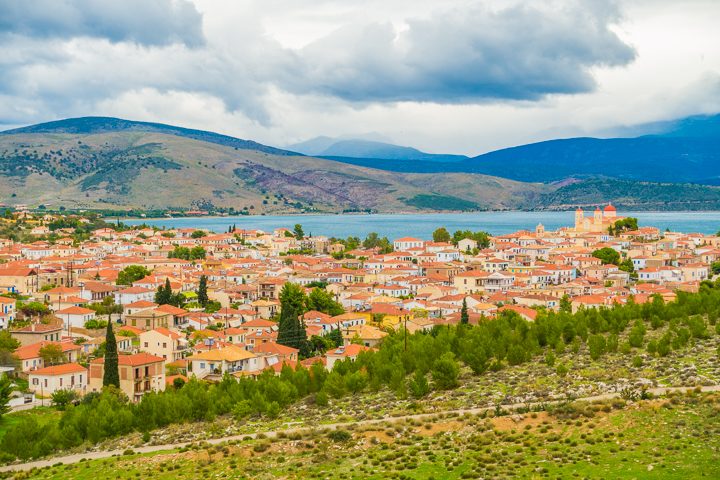 Again, thanks to our driver, we made a stop in the charming coastal town of Galaxidi along the way to stretch our legs.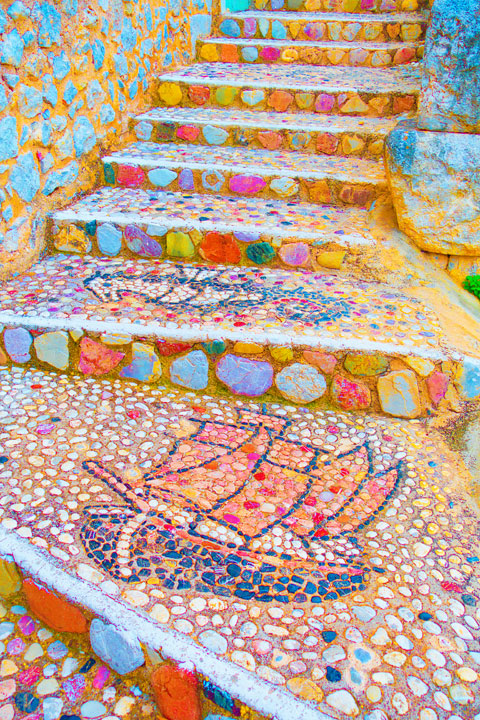 How fun are these stairs??
---
Delphi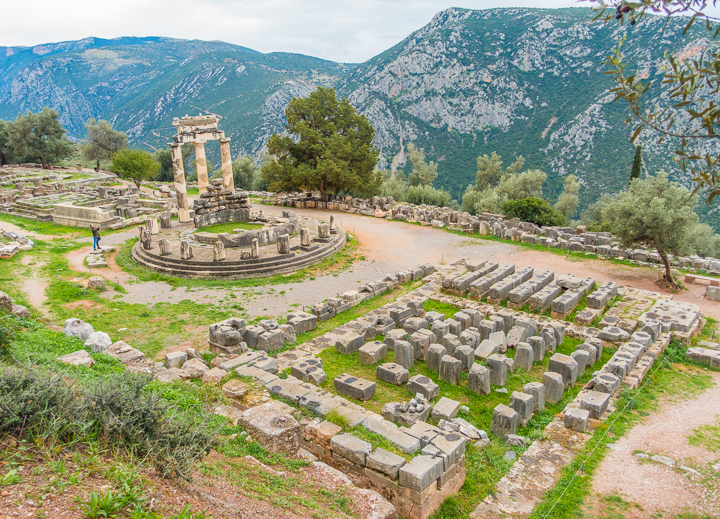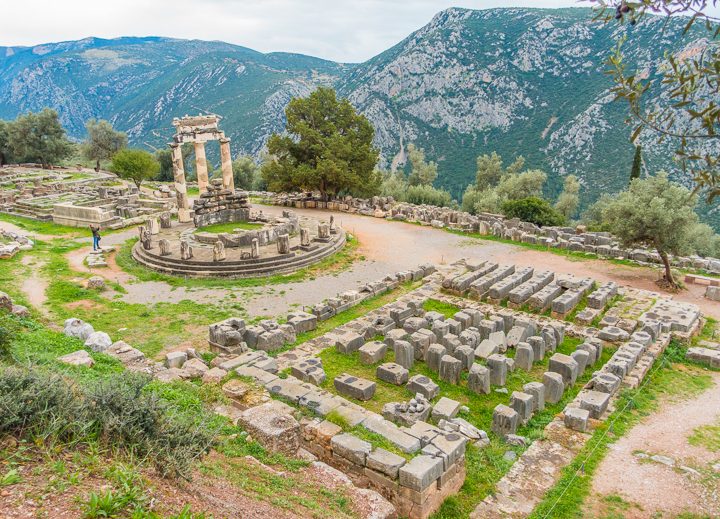 I think Delphi might've been my favorite archeological site we visited! I'd highly recommend adding Delphi to your Greece itinerary, even if you just do a day trip from Athens.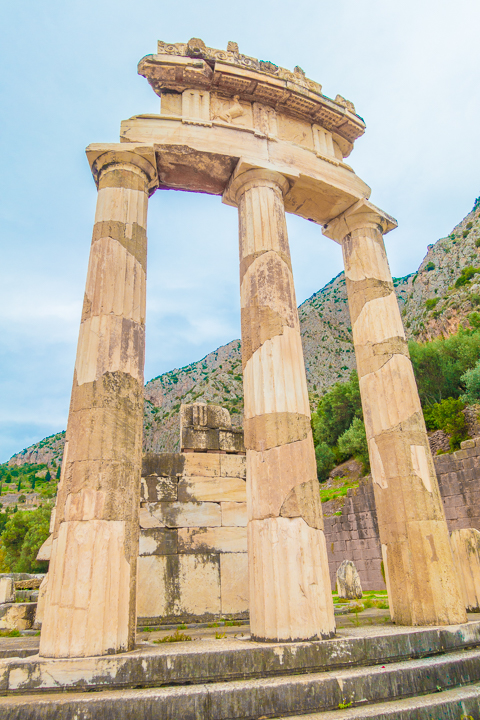 We saw the Sanctuary of Athena.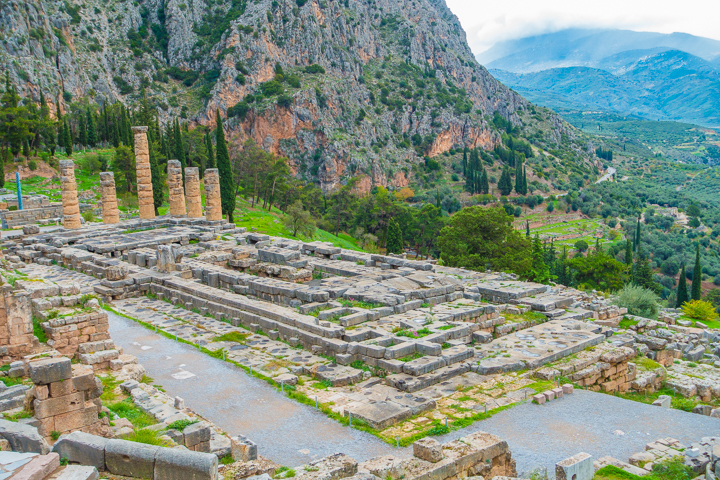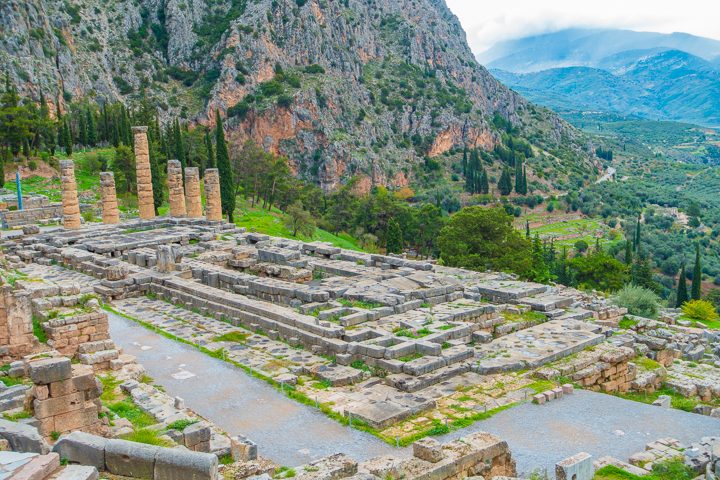 The Temple of Apollo.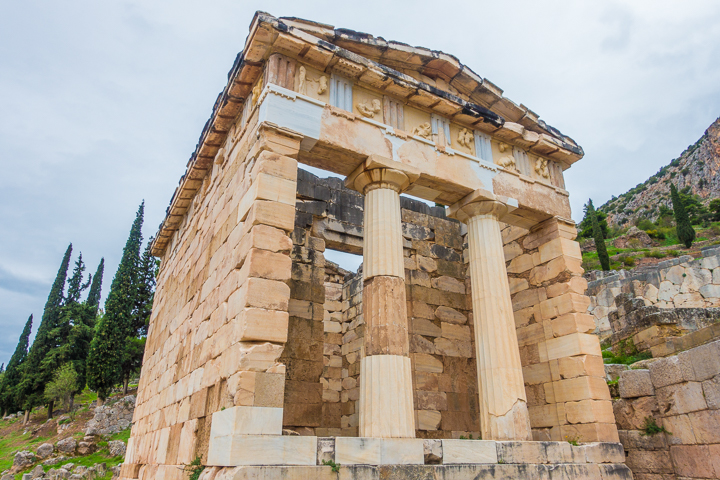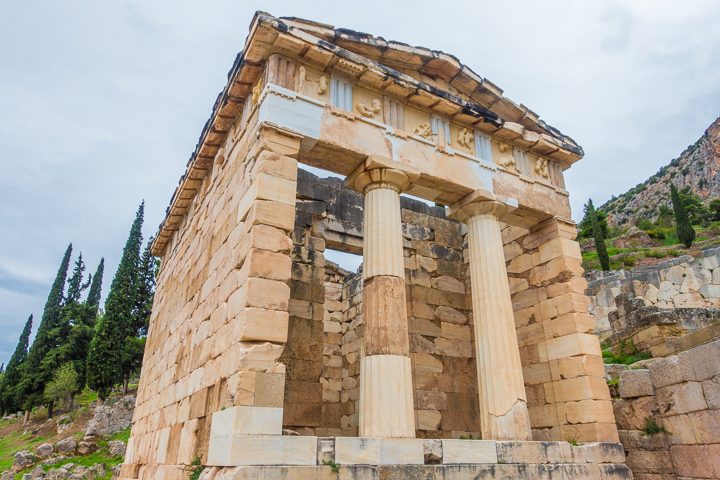 Treasury of the Athenians.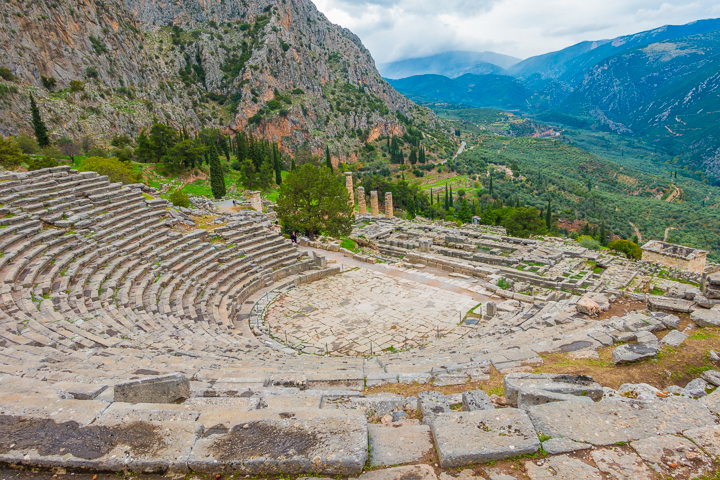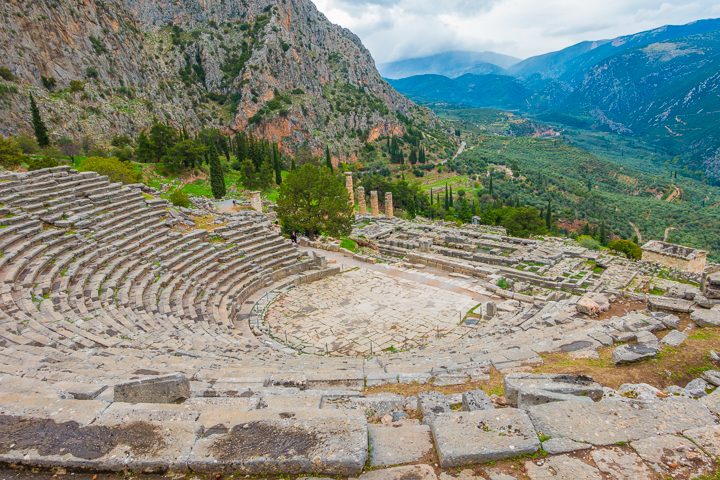 The theatre of Delphi… With a spectacular view!!!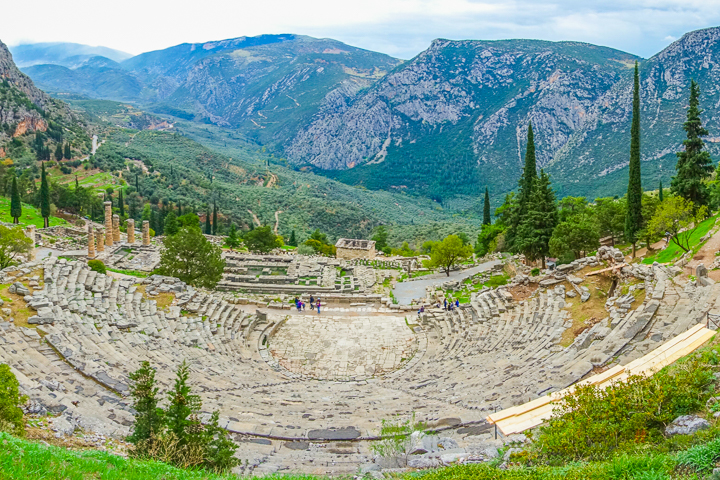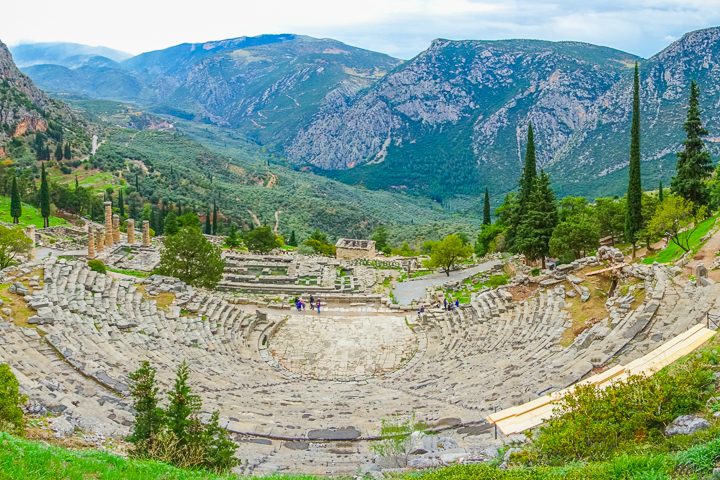 Can you imagine attending a concert here?


And at the very, very top, the ancient stadium.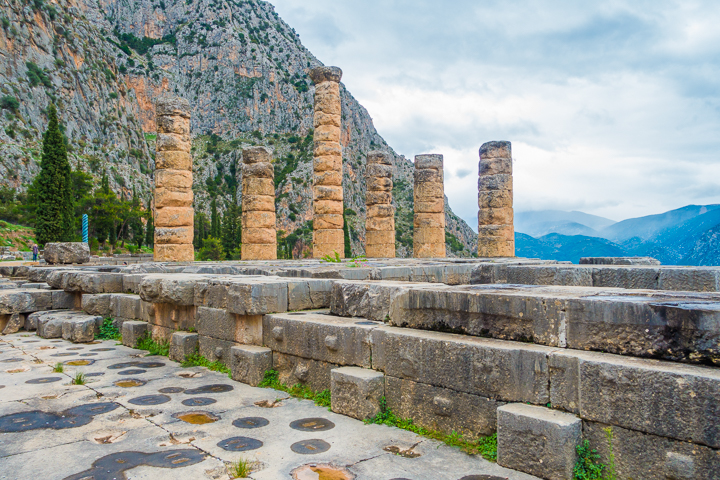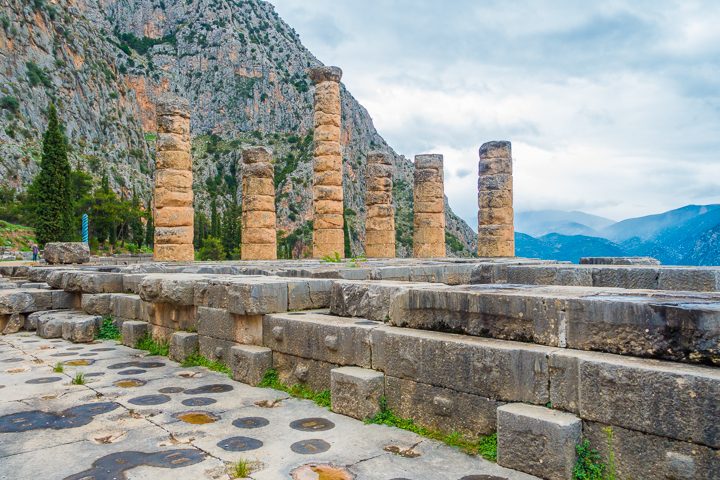 In Greek mythology, this was site of the Oracle of Delphi. The oracle always answered in a riddle so that her answers would always be right. For example, if an expecting mother asked the oracle if she was having a boy or a girl, the oracle would answer "Boy Not Girl". If the mother had a boy, the oracles answer would mean "Boy, not girl". If she had a girl, the answer would've meant "Boy not. Girl."
---
Olympia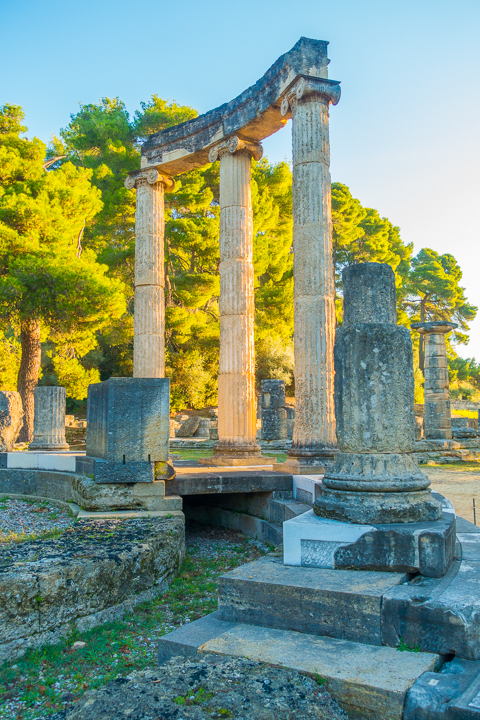 Another site we really wanted to see was ancient Olympia, the site of the first Olympic games! So neat.
Stay tuned for more from Greece! Tomorrow I'm sharing three of my favorite places we visited in Greece.
Thanks for reading! xoxo