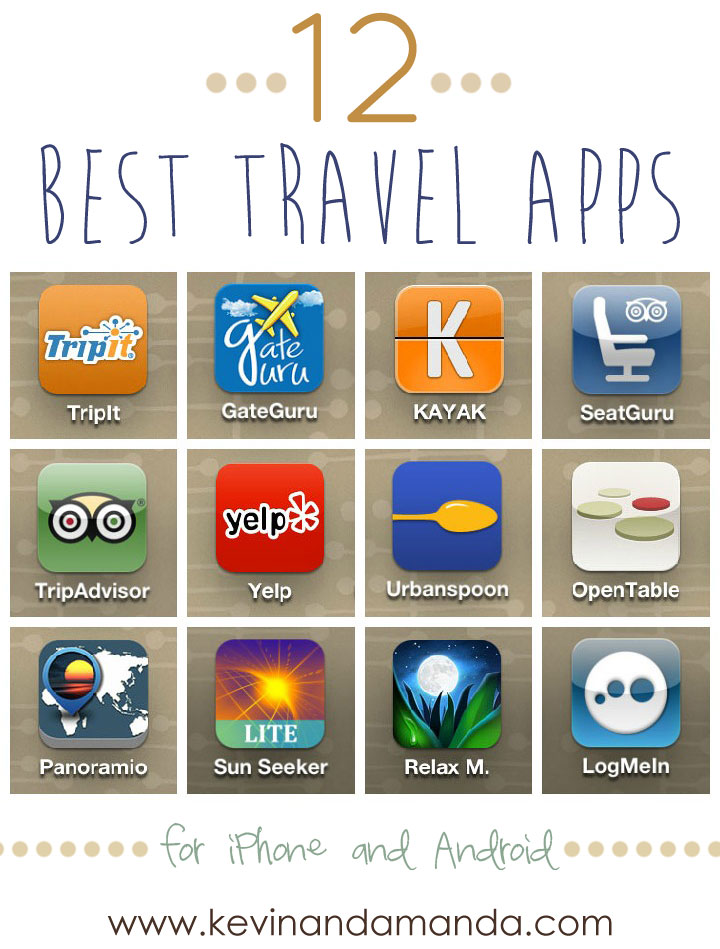 Planning a trip this holiday season? I've put together a list of my favorite, most helpful smartphone apps to simplify every aspect of travel this busy time of year. Use these apps to find the best deals on flights and hotels, keep all important travel documents organized in one easy-to-access spot, discover the most popular restaurants and places to eat, and find the top "must sees and dos" in new cities.
The best news is that they're all free and they're all (except one) available on iPhone and Android.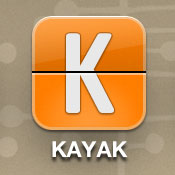 1. Kayak
Everyone has their favorite site to find deals on hotels and airline tickets, be it Expedia, Orbitz, Priceline, Travelocity, etc. Kayak just happens to be mine! Not only can you find and compare prices from multiple airlines and hotels all in one place, but you can also compare the deals you find on Kayak with all the other discount travel sites as well! Found a price on Kayak, but think you can find a better deal on Expedia? Just click to compare!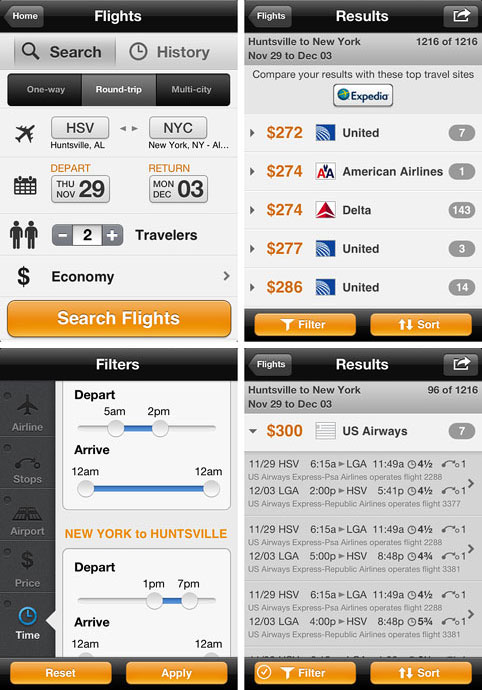 Kayak is super simple to use. Easily sort to find the cheapest flights departing on your chosen dates, filter by the airline of your choice, with or without layovers, and by the time that's most convenient for you to travel.
I always filter my flights by time, so it only shows me flights that depart early in the morning and return later in the afternoon. Getting up at the crack of dawn is a bear, but totally worth it, because if you get there early enough on the first day, it's almost like adding a whole extra day of vacation to a trip! Likewise, I always schedule my departing flight for late in the afternoon, because I hate getting up early on the last day of vacation! :)
Kayak — Download Now for FREE on iPhone | Android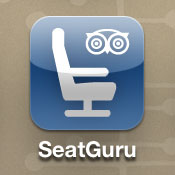 2. Seat Guru
Before you book that flight, be sure to check out Seat Guru to help you choose the best seats on the plane!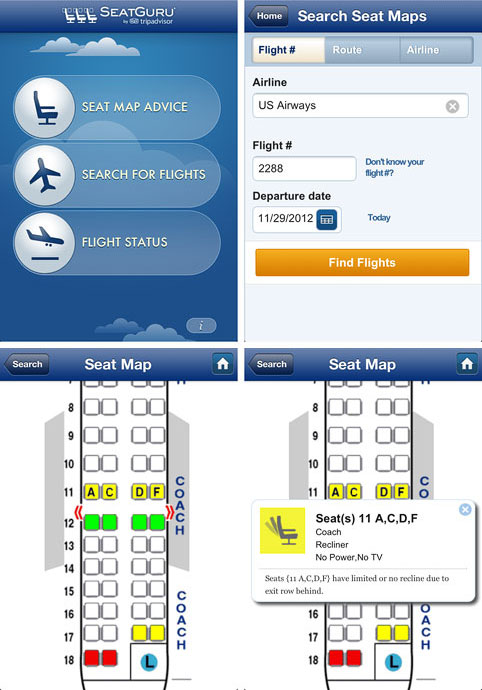 Enter your flight info to pull up a seat map and see a list of all the features and drawbacks of each seat on the plane. Use this information to plan ahead (some seats have power for charging phones, laptops, etc) and choose the best seat available for maximum comfort (some seats don't recline).
Seat Guru — Download Now for FREE on iPhone | Android
3. Gate Guru
On longer trips, layovers and meals at the airport are sometimes unavoidable. So when you arrive at your first layover, before you even get off the plane you can pull up Gate Guru to quickly check and see what kind of food and shopping is at your gate. If you don't see anything you like, you can check other gates to scope out better food options. Or if you pass a restaurant you like along the way, you know you better stop there because there won't be anything better at your gate!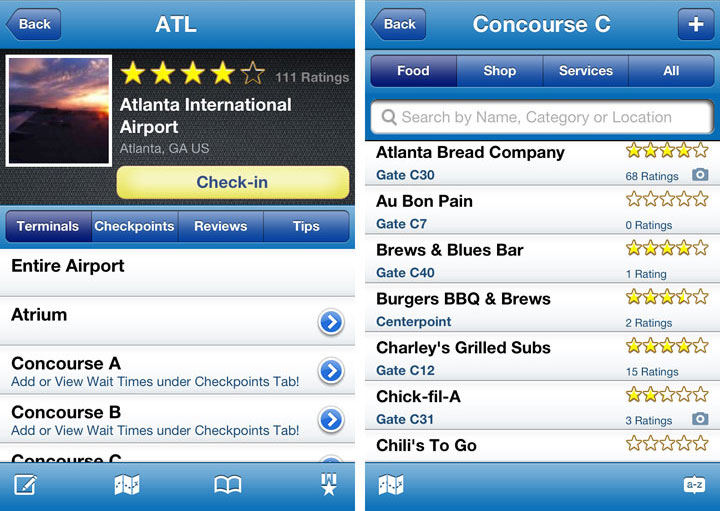 You can also use Gate Guru to track your flight and get alerts with real-time flight status information.
Gate Guru — Download Now for FREE on iPhone | Android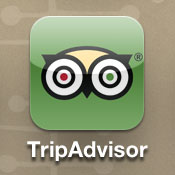 4. TripAdvisor
I use TripAdvisor to research and find all the "must sees and dos" in a new city. All the top attractions are ranked and rated by fellow travelers just like myself — they'll tell you what's a must-see and definitely what to skip! Swipe to quickly scroll through the list of the top-rated attractions and click for more info and reviews about each one.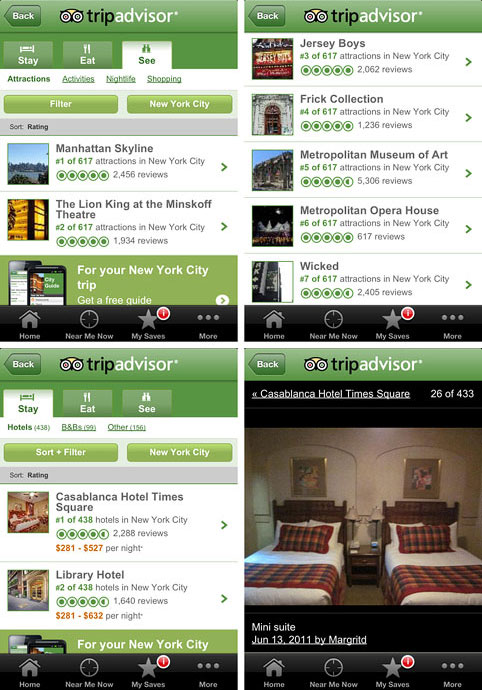 I also like to use TripAdvisor for reviews on hotels. Especially the user-submitted photos, so you can see what the room *actually* looks like from guests who've stayed there.
TripAdvisor — Download Now for FREE on iPhone | Android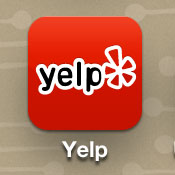 5. Yelp
Yelp is probably my all-time favorite travel app! This is my go-to app when I'm looking for food and restaurant suggestions.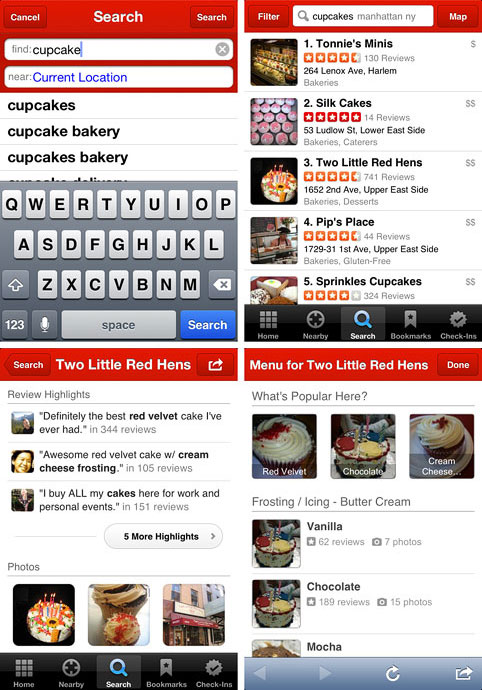 Search for the type of food you'd like to find — dinner, lunch, brunch, cupcakes, bakeries, ice cream, frozen yogurt, chocolate, etc and it will pull up a list of all the most popular restaurants in that category to choose from. I look at not only the rating (5 stars) but also the number of people who have rated it. If 1000+ people have given a restaurant 4.5+ stars, I'll probably like it too! :)
I also LOVE that you can see what the most popular menu items are and what items are trending in the review highlights. I like seeing what dishes the restaurant is most famous for, and sometimes I need help not only choosing a restaurant, but what to order once I get there!
Yelp — Download Now for FREE on iPhone | Android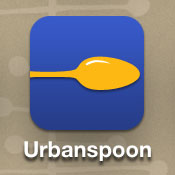 6. Urbanspoon
Urbanspoon is sort of my "back up" for Yelp. If I'm just not finding anything I love on Yelp (usually that only happens in smaller cities), I'll check Urbanspoon.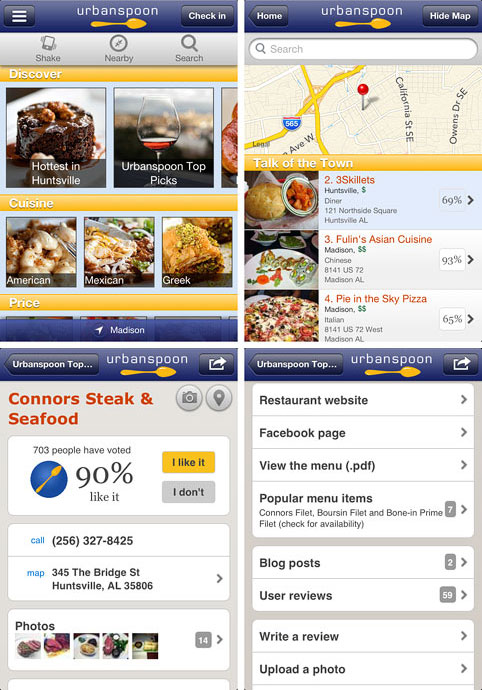 With Urbanspoon you can also choose from a list of top-ranked restaurants, view user ratings, check out the menu, see the most frequently ordered menu items, take a peek at user-submitted photos of popular dishes, and even read blog posts from bloggers who have reviewed the restaurant!
Urbanspoon — Download Now for FREE on iPhone | Android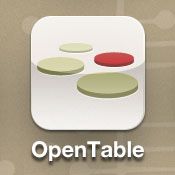 7. OpenTable
Once you've chosen a restaurant, use OpenTable to make a reservation.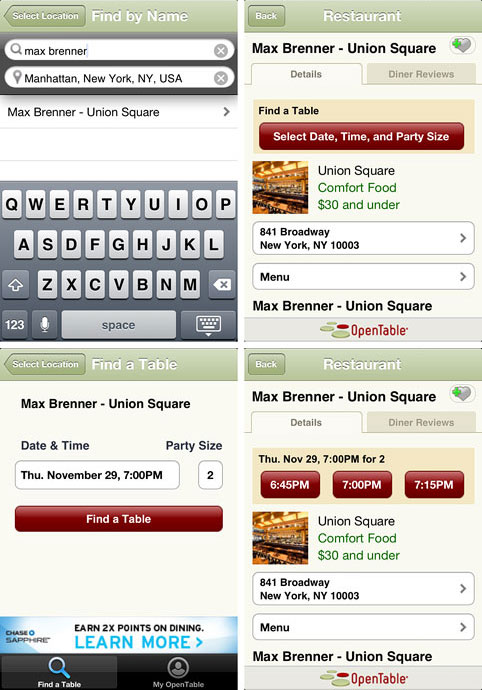 Search for a restaurant, enter a date and time, and it will pull up all the available slots. Click your preferred time to reserve your table! Save time waiting for a table and stay organized by keeping all your reservations in one spot.
OpenTable — Download Now for FREE on iPhone | Android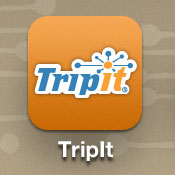 8. TripIt
So you've got your flight, hotel, and restaurant reservations now– that's a lot of information to keep straight! TripIt is one of my must-have travel apps. TripIt organizes all of your travel documents and confirmation emails all in one easy-to-access spot. See your flight information, hotel reservation, restaurant reservations and more right on your phone. TripIt instantly recognizes reservations from 3,000+ booking sites including airlines, hotels, cruises, train travel, restaurants, Broadway shows, concerts and more. Whenever you get a confirmation email, TripIt will automatically recognize it in your inbox and convert all those emails into one super itinerary, available when you need it, where you need it.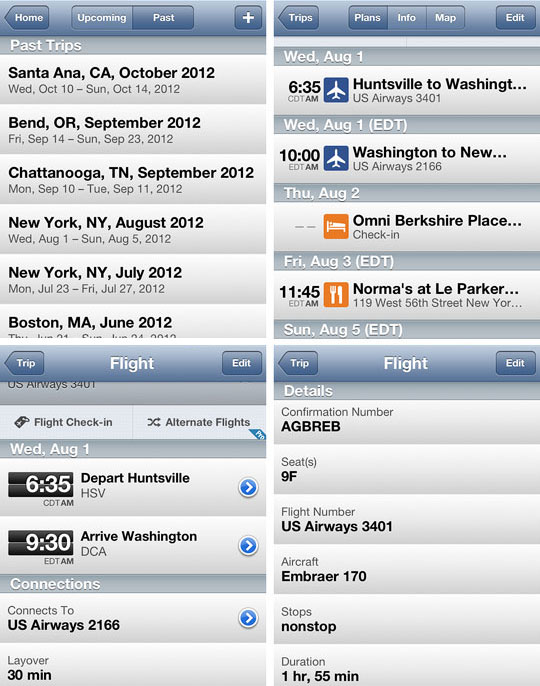 Simply click on any aspect of your trip to see all the details in one spot. This app is a traveler's dream for staying organized!
TripIt — Download Now for FREE on iPhone | Android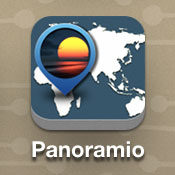 9. Panoramio
I've mentioned Panoramio before in my Favorite Camera Apps post, but it's definitely worth mentioning again in this travel apps post!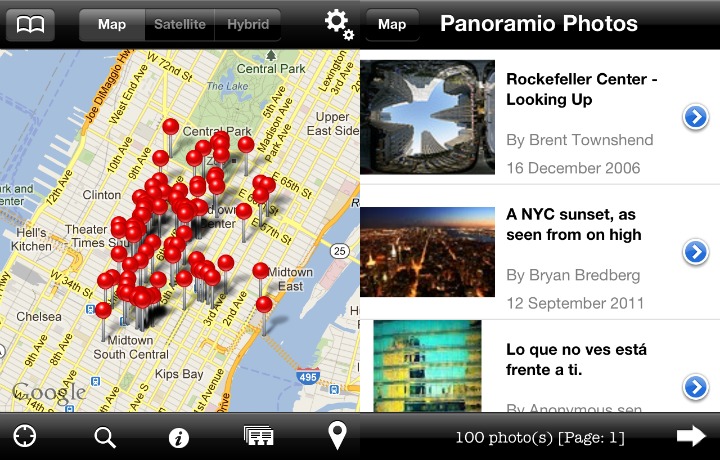 Panoramio is a great app to find the most photographed locations in a city. Just open the app, choose your location, and search for photos where you are. You can choose to view a map or see a list of photos. Scroll through to see where others have taken cool photos near you, or find the perfect spot to take that classic city skyline shot. The app will show you the exact location the photographer was standing when they took the photo. I use this a lot to find cool places to take photos when traveling, like where to find the best spot to take sunset photos. :)
Panoramio — Download Now for FREE on iPhone | Android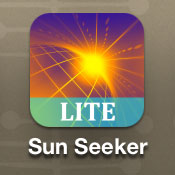 10. Sun Seeker Lite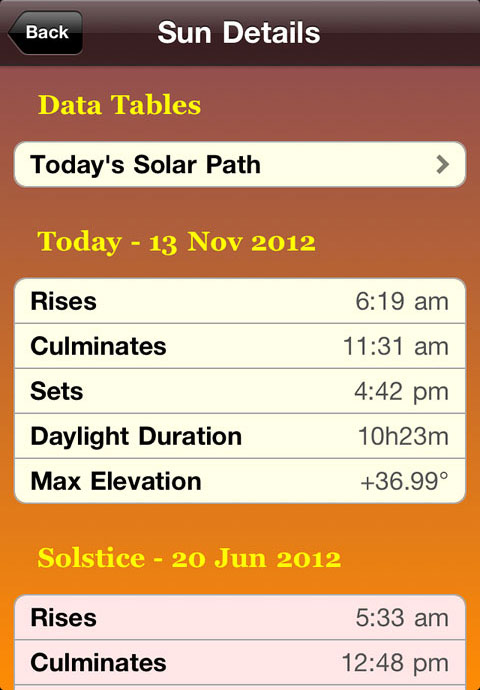 Speaking of sunsets, it's always helpful to know when sunrise and sunset is when traveling, especially if you love taking photos! My favorite photos are always taken during "the golden hour" — the hour before the sun sets. I hear there's a golden hour at sunrise too, but I've never been awake that early to experience it. ;) Sun Seeker Lite will give you a quick glance at the sunrise and sunset of the day, but it does so much more than that.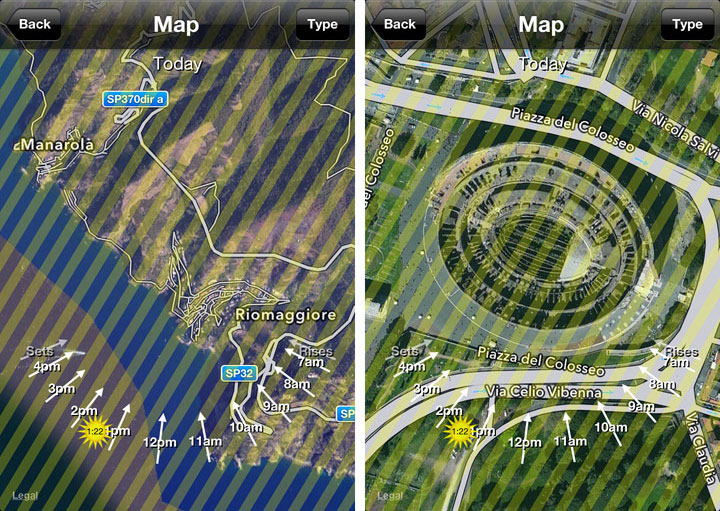 Open the map to see exactly where the sun is going to be at exactly what time. From there, you can plan when would be the best time to view or photograph a certain monument! When we were in Italy, one of the little fishing villages of Cinque Terre was set back in a canal with high cliffs on both sides. The best time to snap a photo of this gorgeous, colorful village was when the sun would be directly on it. An hour earlier there would be a shadow from the southern cliff. An hour later there would be a shadow from the northern cliff. I used the Sun Seeker Lite app to zoom in and find out when the sun would be directly on the village, and got these photos.
Sun Seeker Lite — Download Now for FREE on iPhone | $5.99 full version for Android or try Sun Surveyor Lite for FREE on Android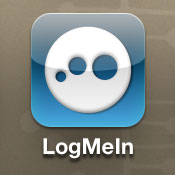 11. Log Me In
Log Me In is so awesome, it deserves it's own post. My friend and fellow blogger Stephanie did just that with a guest post for me highlighting all the cool features of Log Me In.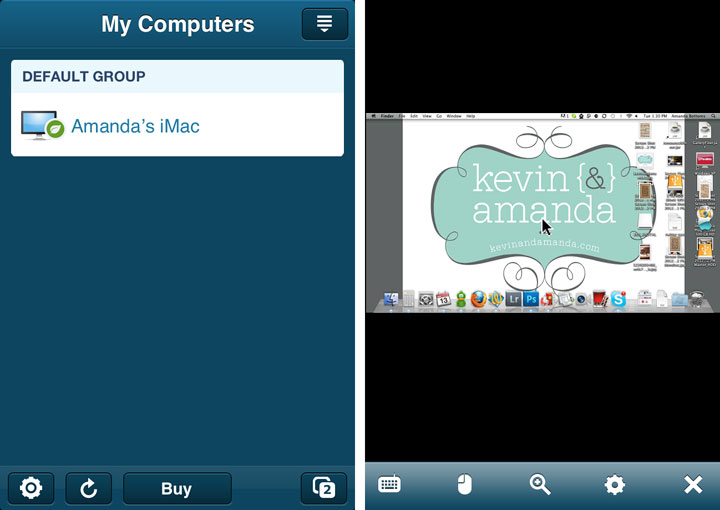 But basically, here's what you need to know: You can access your home computer from your phone. So if you left an important document or photo on your home computer, but you're not home to access it, just open Log Me In to quickly get access to your home computer and get it. Log Me In is so easy to use, that I've been known to use it from my couch, when my computer is just a room away. It's easier than getting up and simply taking a few steps, lol!
Be sure you set up Log Me In before you think you might need it! :) Even if you don't see a need for Log Me In right now, I assure you… one day you will! ;)
Log Me In — Download Now for FREE, only on iPhone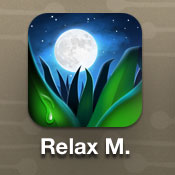 12. Relax Melodies
Let's face it, sleeping in a hotel (or even in someone else's home) is always more challenging than sleeping in your own bed in your own home. It's a strange place, there are weird noises, and it can definitely be louder than what you're used to at home. This app is absolutely a must-have for me. Everyone who travels with me gets addicted to this app! Playing a little white noise drowns out all the other little noises in the background and helps me relax quicker and fall asleep faster.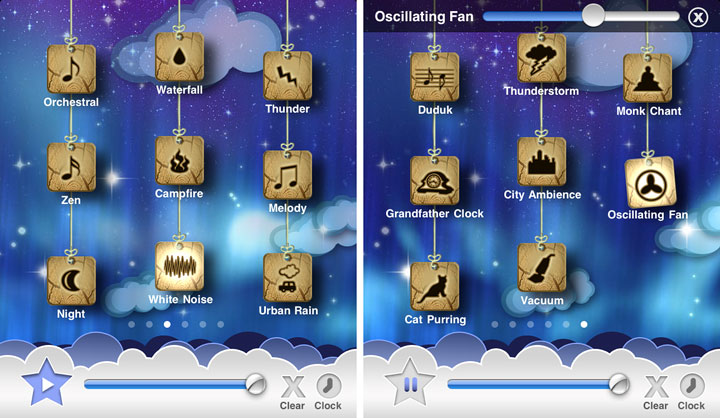 What I like about this app is that you can choose from a large variety of "background noises" and even mix and match sounds to create your perfect sleep environment. There's even a slider to control how much of a certain sound you want to add. I absolutely could not sleep without this app. And it's perfect, because I always have my phone with me and it's always charging right on my nightstand. If you're a light sleeper, and every little noise wakes you up, this app is a dream come true.
Get it? Dream?
Relax Melodies — Download Now for FREE on iPhone | Android
You May Also Like: Favorite Camera Apps for iPhone and Android