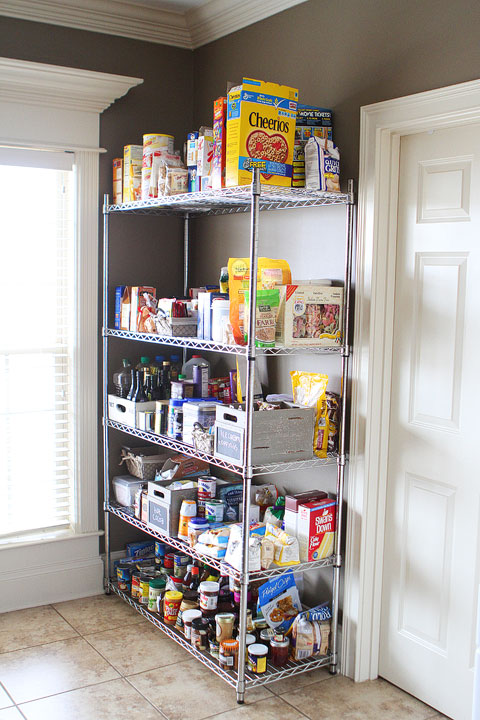 So, I have some shocking news to reveal. This house does not. have. a. pantry! I know, right? Nothing! Not a closet, not a cabinet, nothing! It doesn't have a pantry. I still can't get over it. Now just exactly where am I supposed to keep my 27 jars of Nutella?! We are in the process of doin' some switching and swapping and changing to put a pantry in. But until that day arrives, I've been using this baker's rack to hold all that Nutella. And you know. The other things we have to eat.
Sorry for the mess!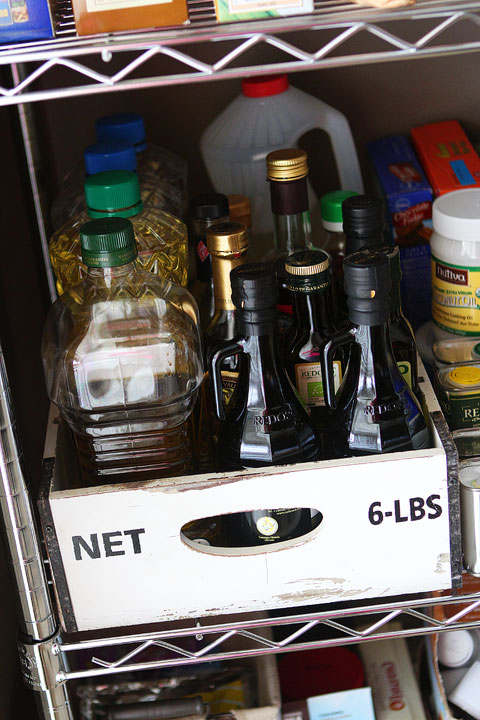 I was having some trouble with a few things falling through the wide spaces between the wire shelves. So when I came across these adorable vintagey-looking milk crates and wire baskets from Hobby Lobby, I knew they were exactly what I needed for the pantry — especially since it looks like it will be out in the open for awhile!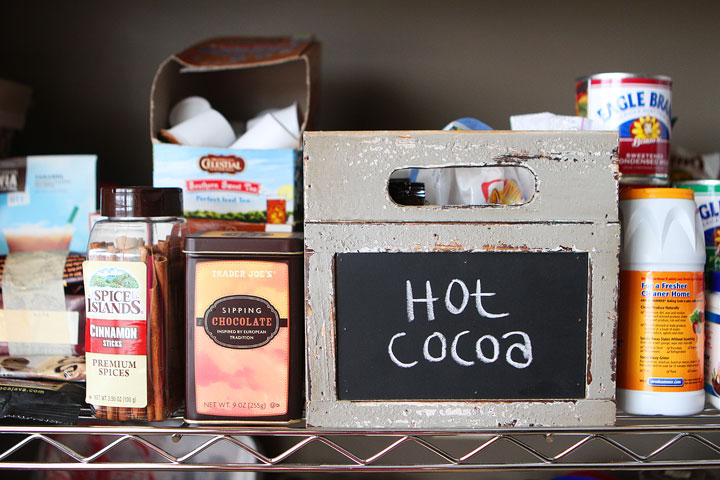 This one has a chalkboard on the side. I die.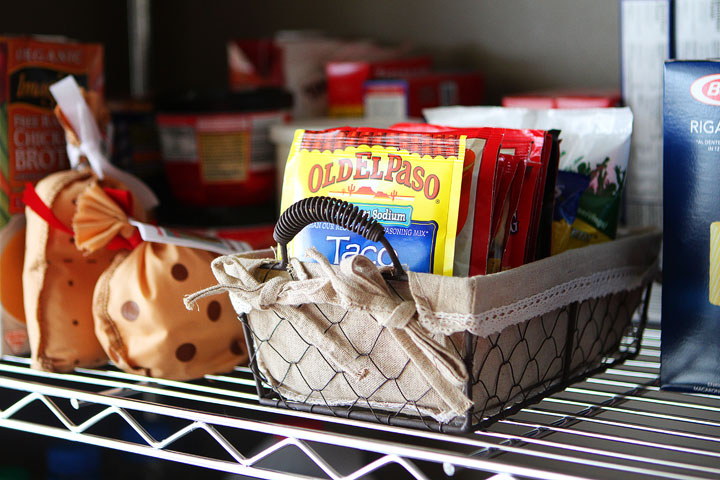 A long skinny one for spice and seasoning packets.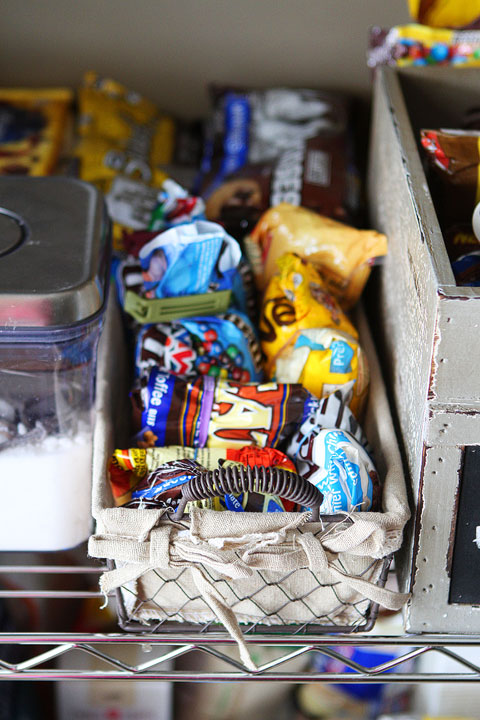 And another for partially used bags of chocolate chips, toffee bits, etc.
I love these little crates and baskets! If I were totally on top of things, I would scour antique shops and vintage sales and probably find them for a better deal, but I also really like just being able to run down to the store and just buy them. I'm not really a good bargain-hunter! Unfortunately I did not inherit that gene from my mom. :)
So there's a view of the pantry before. Hopefully the "after" will come very, very soon!
Now the only question is, do I like the wire baskets with or without the fabric liners? What do you think?