There are some really awesome photo editing apps out there, and plenty are free to download and use! Check out my favorite camera apps to edit pictures with!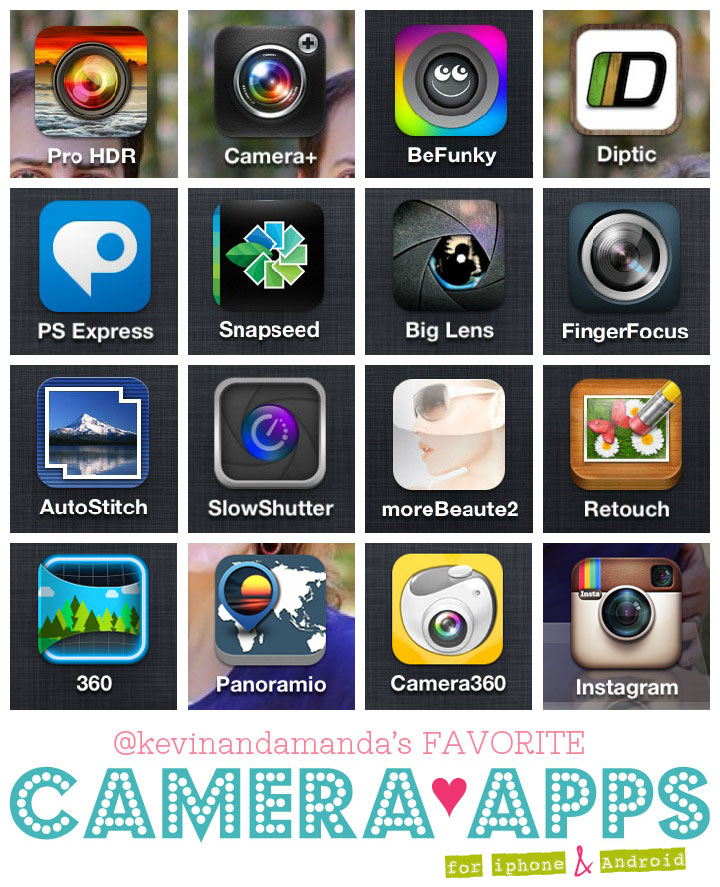 The Best Photography Apps
I love taking photos with my camera phone. While it'll never take the place of my big camera, it's great for those times when I don't have my big camera with me, or when I want to share a photo instantly. I love that I can snap, edit, and upload a photo to share with friends and family right away.
And if I'm being honest, one of my truly favorite things about camera phones are all the fun photo editing apps that are popping up right now! One of my favorite things to do is play around with photos and photo editing programs, whether they are on my phone or my computer. But these new little phone editing apps make the whole process of editing and developing photos quick, easy and in the palm of your hand. It's so fun to see what you can turn a photo into — how filters can give a photo a certain mood or feel, and tilt-shift overlays add depth, or how simple editing tools can easily brighten and enhance a photo.
I have five folders worth of photo editing apps on my iPhone (i.e. way too many!) but I've narrowed it down to 15 here — if you can call that narrowing down! These are my favorites, the select few apps I find myself using over and over. You may not have a need for each and every one of them, but maybe you'll find one in here that you think's pretty cool. I know I love 'em all!
*All photos taken and edited with an iPhone 4S unless otherwise noted.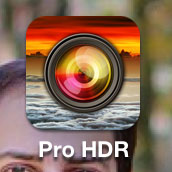 1. ProHDR
Hands down, this is my favorite photo app. This is the one I couldn't live without!
When to use it: For bright, vibrant landscapes. Have you ever taken a photo and either the background is too bright or the subject is too dark? This is the app that will fix all of that. It automatically takes two photos: one with the bright background perfectly exposed and one with the subject perfectly exposed. Then it combines the two into one perfectly lit photo. In other words, it's the coolest thing on the planet. I want my big camera to do this!!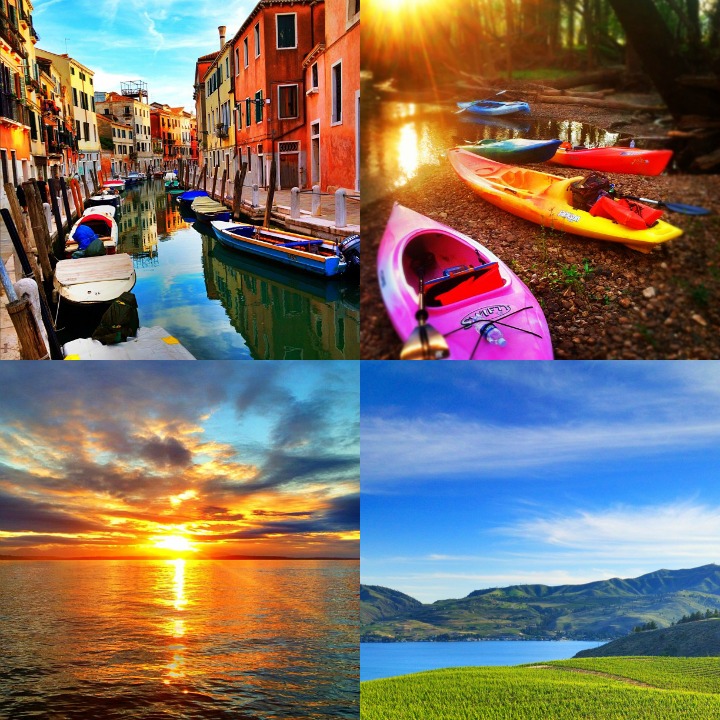 I use this app all. the. time. Here are just a few examples above. Everyone who travels with me and sees me use this app downloads it immediately, lol!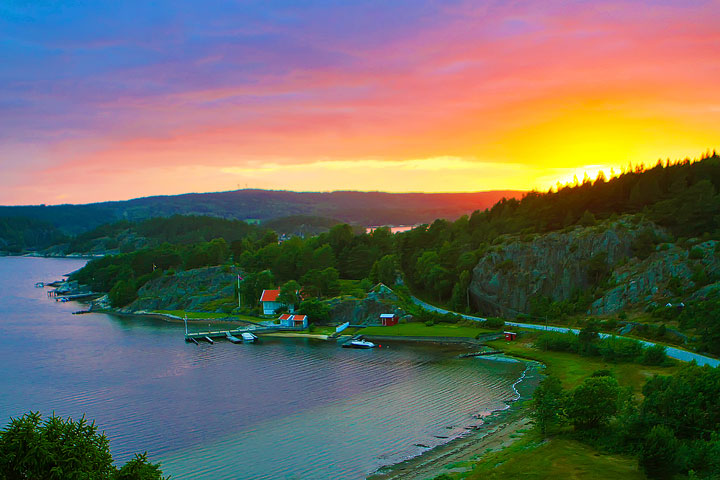 Also really neat? You can import photos you've taken with a real camera to HDR-ize in this app. Just take your two photos — one with the background properly exposed and another with the foreground properly exposed — then load them onto the phone and import them into this app. It'll work it's magic from there! The photo above was made from two photos I took with my Canon 7D and loaded into the ProHDR app. There are really expensive programs you can buy for your computer that will do this, but this little app works just as good if not better than any of 'em!
My secret: I always bump the Saturation slider all the way up.
ProHDR – $1.99 for iPhone | Android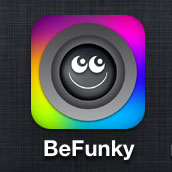 2. Be Funky
My second most-used editing app.
When to use it: This is a great little app for basic photo corrections like brightness, contrast, cropping, vibrance, warming and cooling. There's a free version and a paid version of this app. I have and use the free version.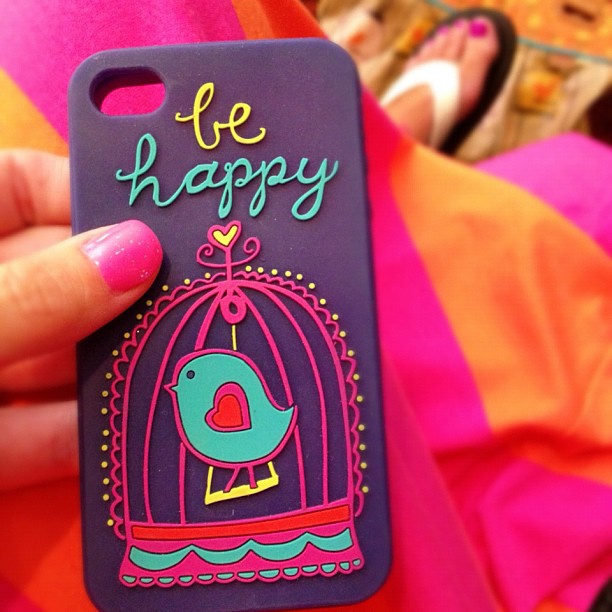 This app is great when you want to add a little vibrance or color saturation to a photo. Camera+ (which I mention next) is another app that will add vibrance, but I usually prefer BeFunky for vibrance because the Vibrance filter on Camera+ adds contrast as well. The Vibrance filter on BeFunky simply adds a boost of color.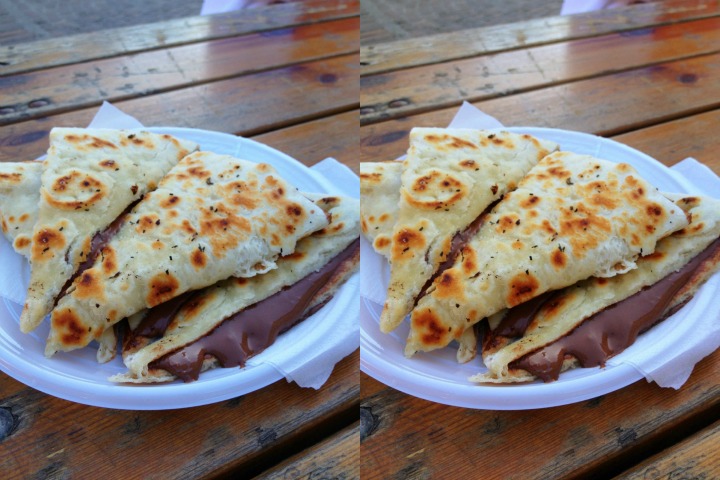 It's also got a warming and a cooling filter, so it's great if your photo needs a touch of warm or cool.
BeFunky – FREE for iPhone | Android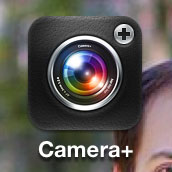 3. Camera+
This powerful little app has wide variety features and filters for unique photo editing results. Another "top row" app for me — the four apps on the top row of my screen are the ones I use the most! The rest are organized in folders.
When to use it: Basic edits, adding fun filters.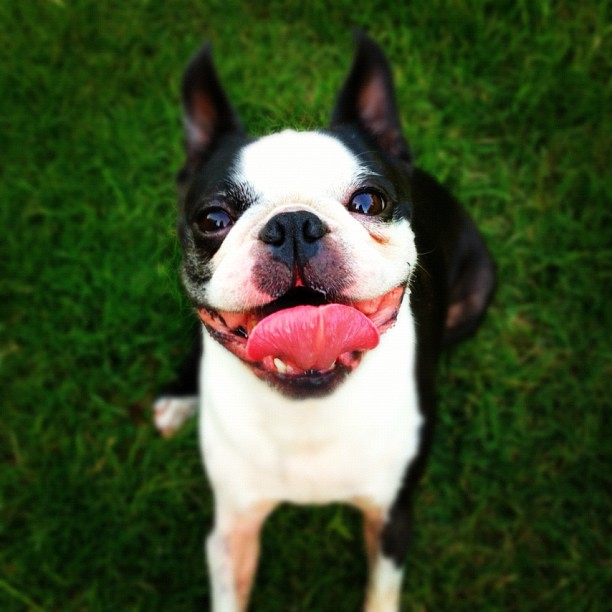 Original, unedited.
This app includes a powerful, full-featured camera as well, but I mostly use it for its multitude of gorgeous filters. I almost always take my photos with the iPhone camera, then open in Camera+ to add filters. Below are a few of my favorites.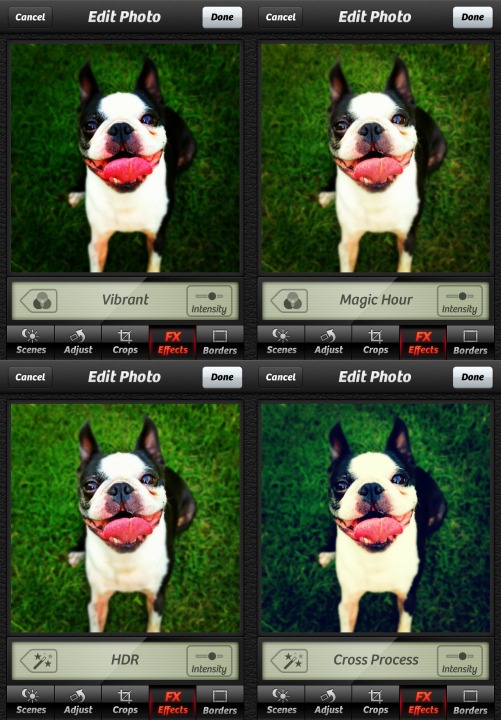 Vibrant (adds contrast). Magic Hour (Dreamy golden tone). HDR. Cross Process.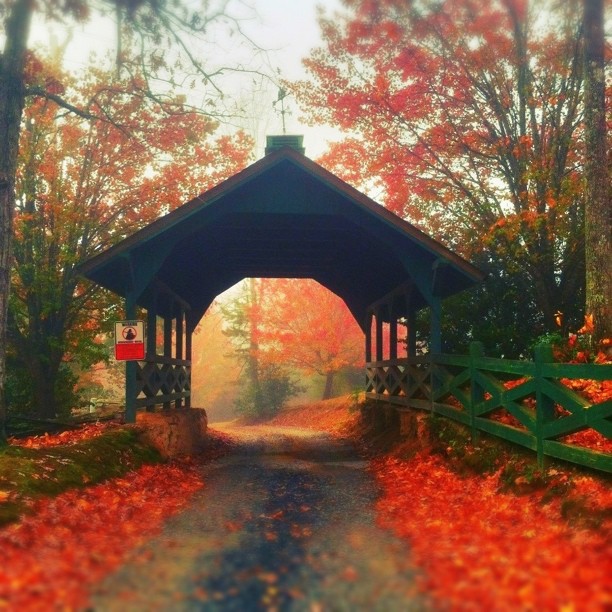 Cross Process. High contrast. Gives darker areas an antique blue-ish hue.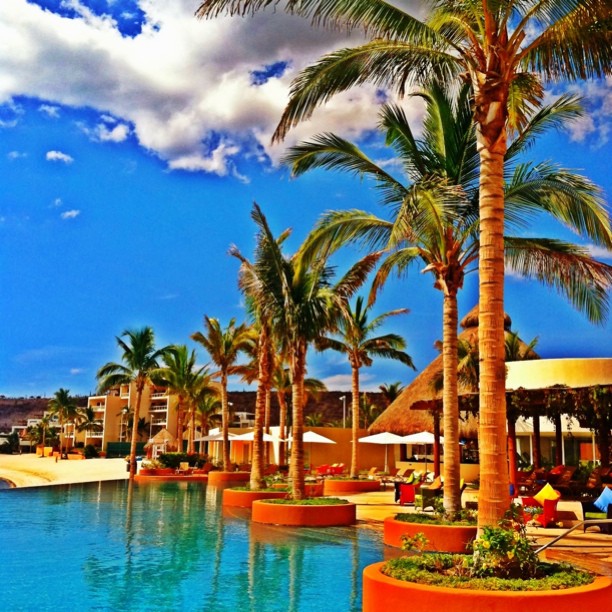 HDR. If you didn't snap your photo in ProHDR, this filter can help mimic the look.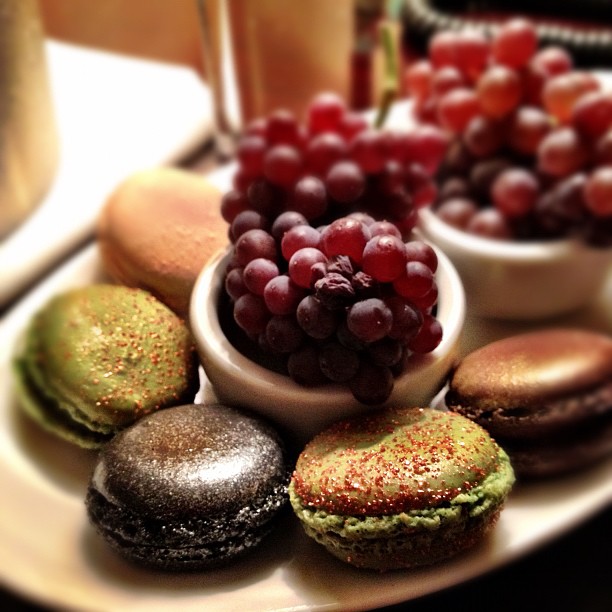 Clarity. This one's neat — it's almost a little HDR-ish as well.
Camera+ – $0.99 for iPhone only.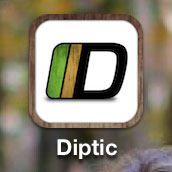 4. DipTic
There are a number of free and paid collage-making photo apps to be found, including PicFrame, Frametastic, and PolyFrame, but DipTic has a unique option turn your photos into circles.
When to use it: To make collages.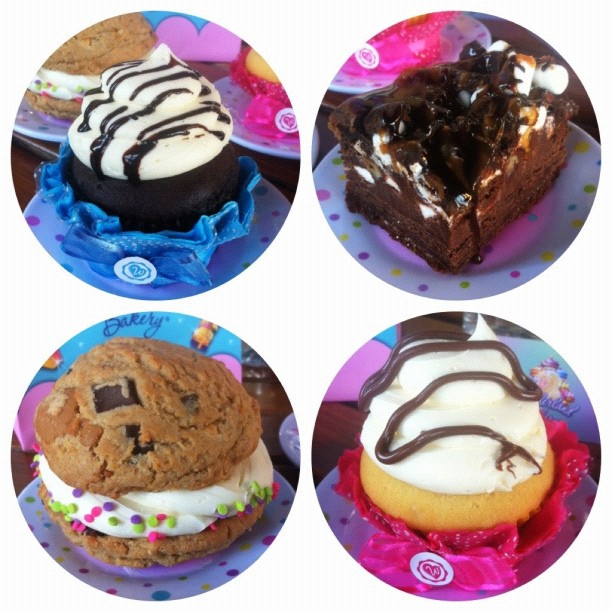 Cute circle collage. This one looks really neat on Instagram.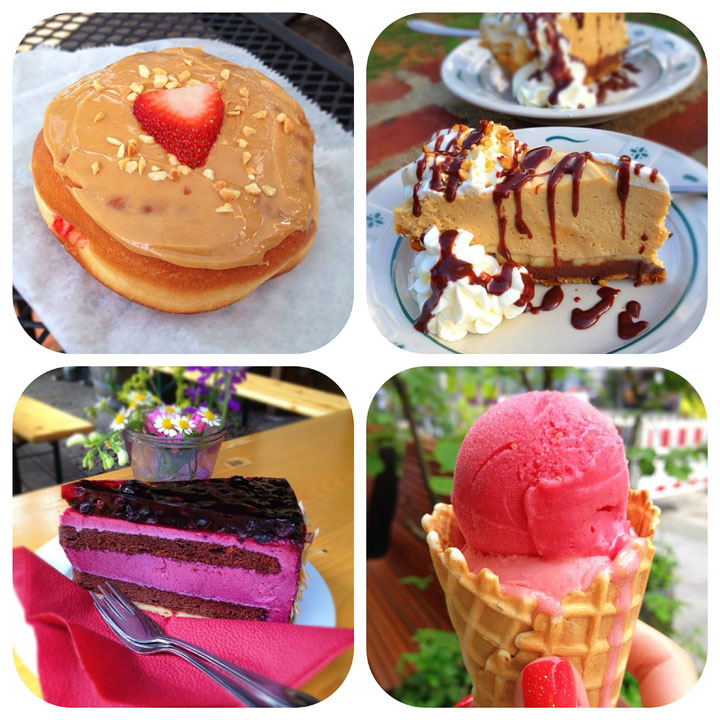 You can do rounded corners, too.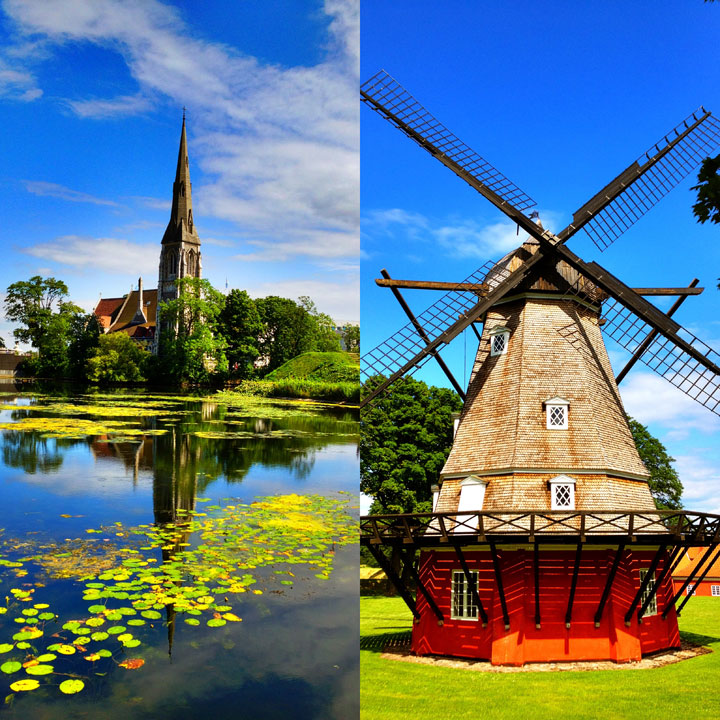 Or no border at all!
DipTic – $0.99 for iPhone | Android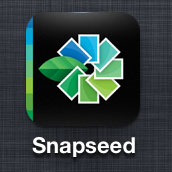 5. Snapseed
A powerful photo editing app.
When to use it: Basic edits, white balance, straighten. When you want to brighten, saturate, or enhance just a certain area of your photo.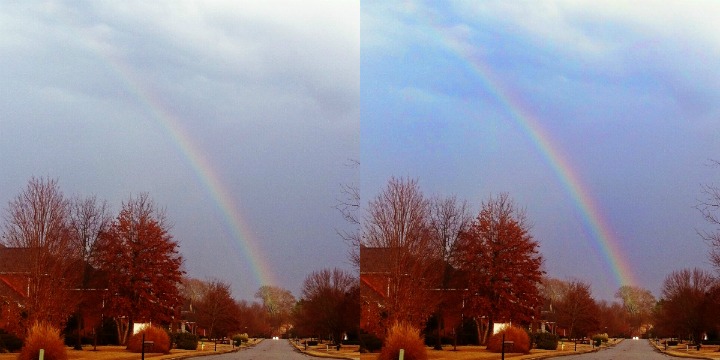 This app has all your basic editing tools like brightness, contrast, saturation, white balance, crop and straighten, but my favorite feature is that you can selectively edit certain areas of your photo. Take for example, the photo of the rainbow above. I tried just adding a vibrance filter, but it made the already-red trees way too saturated. But as you can see in the photo, with Snapseed I was able to selectively saturate the rainbow and sky while the trees and street stay exactly the same. Cool! With Snapseed, you can selectively add brightness, contrast, and saturation.
Snapseed – $4.99 for iPhone | Coming Soon to Android — Note: This app is a little more expensive than I normally spend, but occasionally they will offer it for free in the app store. I waited until it was free before downloading.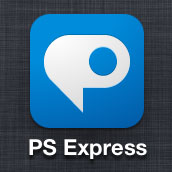 6. PS Express
This app is free to download, with an in-app upgrade option for $4.99. I bought the upgrade just for this one feature! :)
When to use it: Basic edits, straighten, sharpen, reduce noise.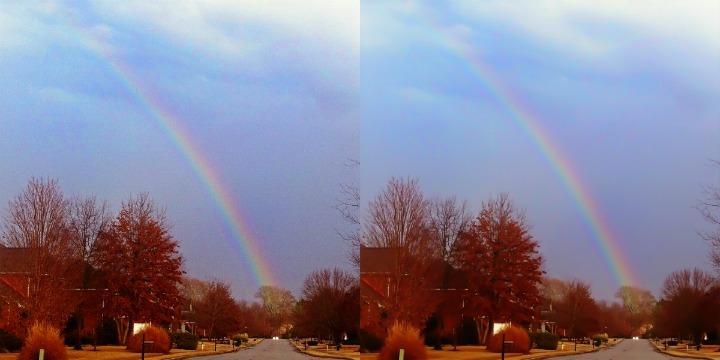 Applying lots of filters and edits to an already-low-quality camera photo can make any photo ultra grainy. With the paid upgrade feature of this app, you can use the powerful noise reduction tool to smooth the grain all away. If needed, you can then use the sharpen tool if your photo is blurry or out of focus.
PS Express – Free with optional $4.99 upgrade for iPhone | Android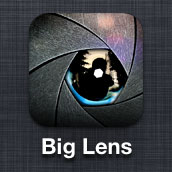 7. BigLens
This is such a fun app!
When to use it: To give your photos fun tilt-shift overlays with custom shaped bokeh.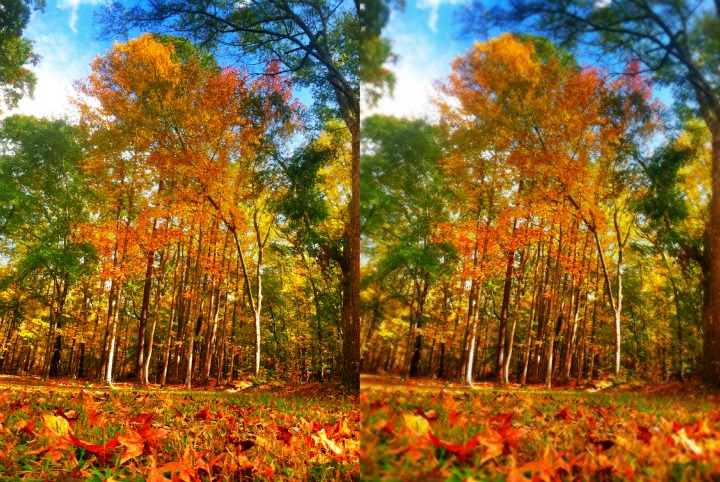 With this app you can apply a standard circle or rectangle tilt-shift area, as well as a custom tilt-shift area — just use your finger to color in the area you want to stay in focus, and the rest will be softly out of focus. The neat feature of this app is you can choose just how blurry you want your background to be — from just a little out of focus to a whole lot of bokeh! AND…. you can give the newly created bokeh a custom shape!! Can you see the subtle crosshairs in the bokeh in the photo to the right?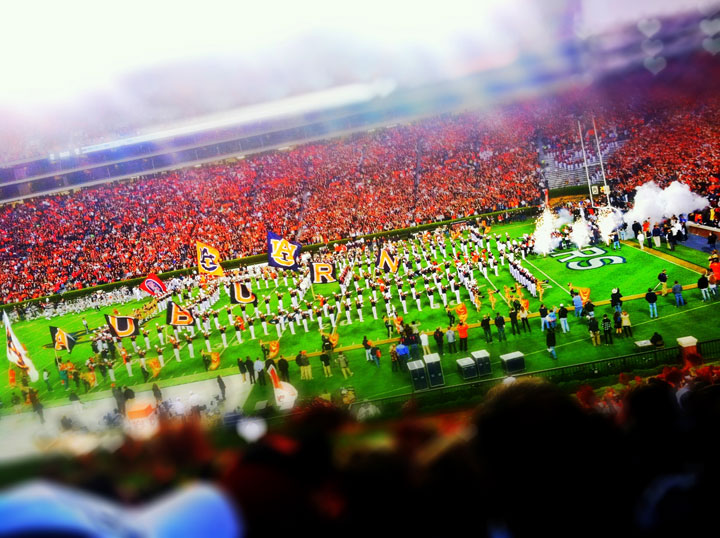 Here's one where it's a little more obvious. Hearts!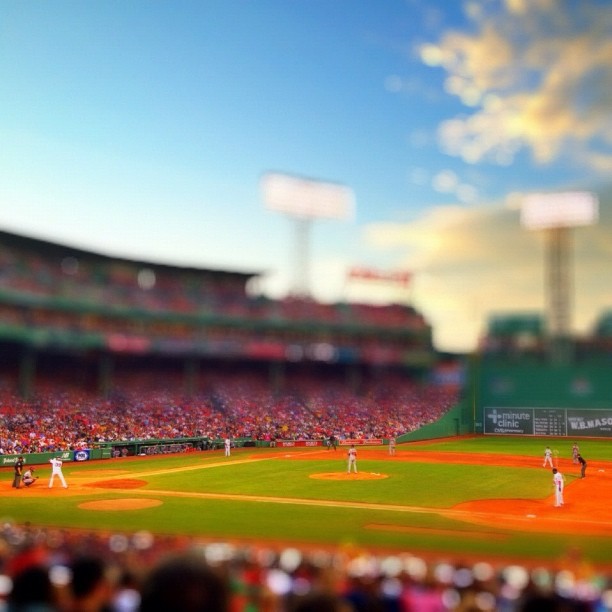 Or circles!
Big Lens – $0.99 for iPhone only
Honorable mention:  Finger Focus is another iPhone app you can use to apply a custom tilt-shift area.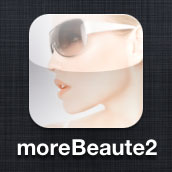 8. moreBeaute2
A must have!!
When to use it: If there's a girl in the photo. Just kidding. Sort of.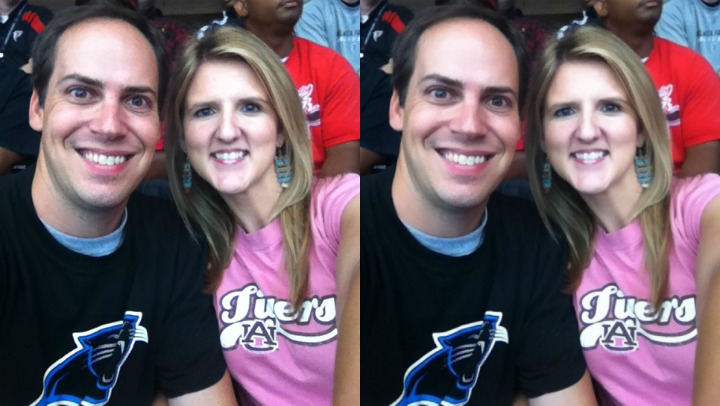 This amazing little app smooths and tones skin for a polished, airbrushed (but in a good way) look. All the edits have adjustable sliders so you can increase or decrease the amount of correction it adds for a natural look.
My secret: I almost always turn Brightness and Tone all the way down, and bump Detail up just a bit.
moreBeaute2 – FREE for iPhone only.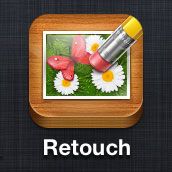 9. TouchRetouch
A very cool, much-needed app!
When to use it: If there's something in your photo you want to erase.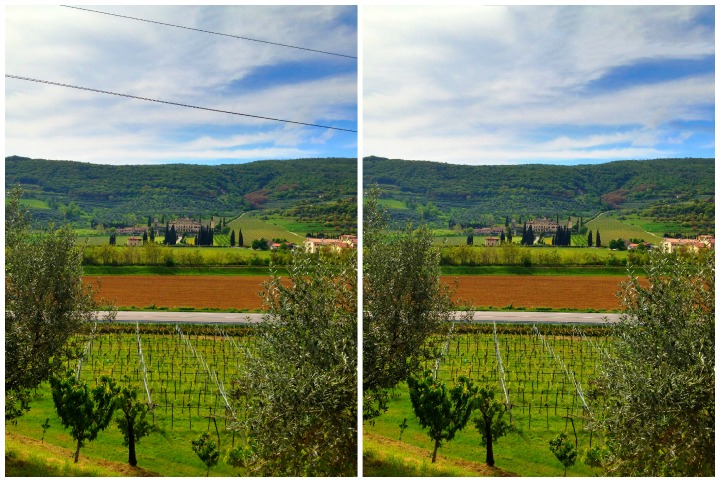 If you've ever taken a photo and there's just one little thing in it you wish you could erase, good news! There's an app for that. With this app, simply trace over the blotch with your finger, press a button, and it magically erases the imperfection. It's that easy!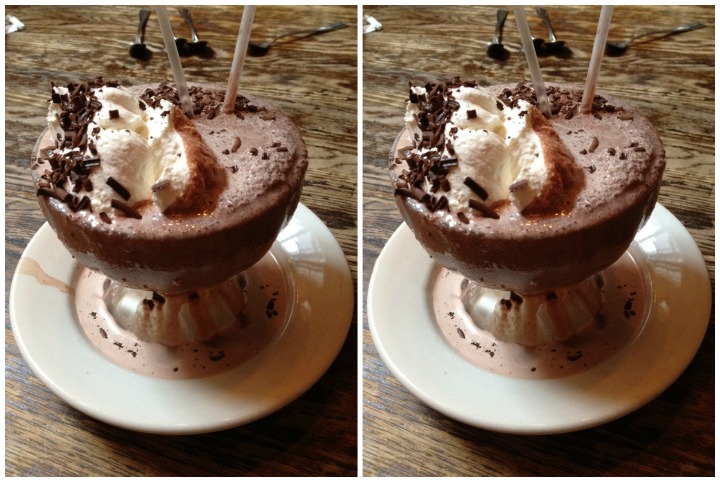 Clean-ups are a snap with this app!
TouchRetouch – $0.99 for iPhone | Android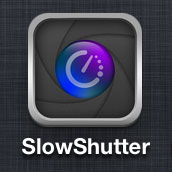 10. Slow Shutter
When to use it: To take photos with a blurred motion, slow shutter effect. Must have a steady surface to rest the camera — cannot hand-hold while shooting with this app.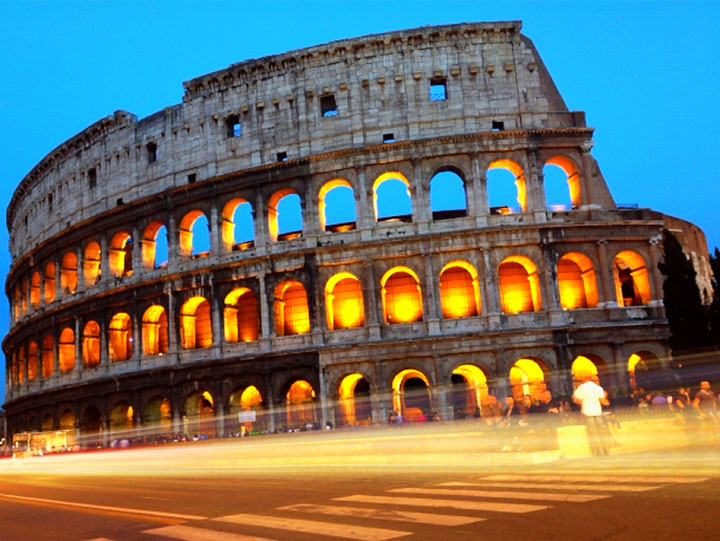 This app is totally just for fun, definitely not a must-have, but if you love taking slow shutter photos with blurred car lights or soft waterfalls, you will love this app!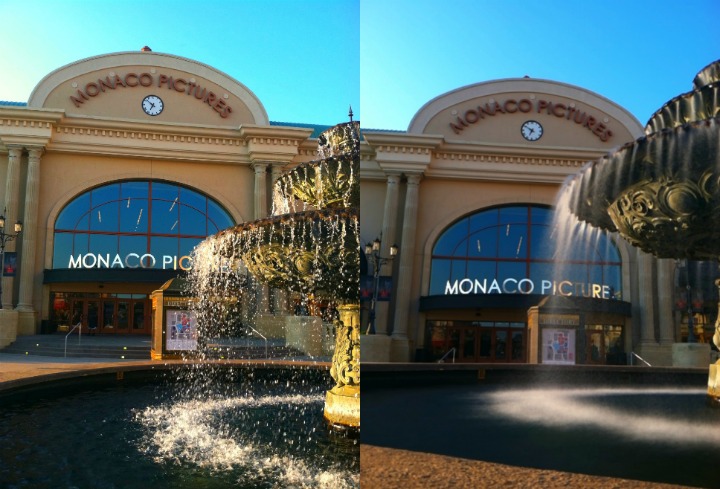 On the left is just a regular photo with the iPhone camera, and on the right is a photo taken with Slow Shutter.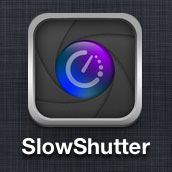 For a neat effect, prop the camera up on the dashboard of a car a night to capture the passing headlights, tail lights, billboards, and colorful lights of the city. Even better if it's raining! :)
Slow Shutter – $0.99 for iPhone only
11. Autostitch
When to use it: For panoramic photos.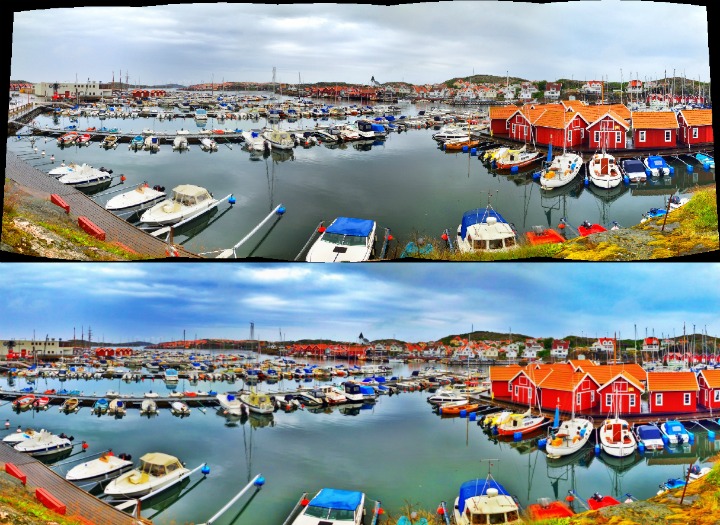 I love taking panoramic photos, and this is a great, easy-to-use app. You can either take the photos in the app or import them after you've already taken them — which I love. It'll also automatically crop out the black edges for you after creating the panorama.
Autostitch – $1.99 for iPhone only.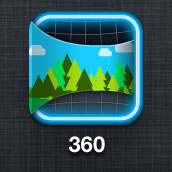 12. 360 Panorama
Okay, this might be the coolest app ever. My friend Stephanie just introduced this app to me this weekend.
When to use it: For fun! And panoramas.
Click and drag the photo left or right to see the full panoramic view!
This app is so easy and fun to use! It will have you looking for panoramas you can photograph! Just whip it out and spin in a circle. It'll take photos of everything as you go and turn it into this fun, interactive panorama. It's super easy to share with friends and family to Facebook or Twitter, showing them exactly where you're standing. And even better, you can upload any panorama to your account, and it will give you an embed link to post on your blog, like above. If you're into that sort of thing. :) With your online account, all your panoramas are organized in one place, and you can even choose whether you want them geotagged or not. That way you can share exactly where you were standing to get this panoramic shot!
Check out this full, 360 panorama above.
It's like creating your own Google Street View!! :) I so, so wish I had this in Sweden!! Or NYC!! How fun would a 360 panorama of Times Square be?? Or from Top of the Rock?? I am loving this app already, I can't wait to use it more!! :)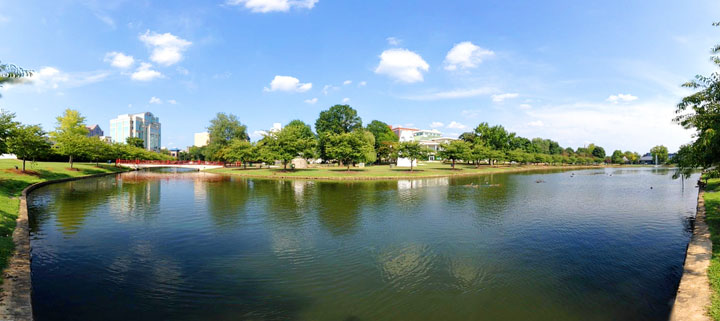 You can also download a flat image of your panorama as well.
360 Panorama – $0.99 for iPhone | Android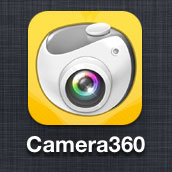 13. Camera360
This is another new-to-me app, but I am loving it's huge variety of filters and features! It's free, so hurry on over and download it so you can start playing right away! :)
When to use it: To add fun filters and retro effects to your photos.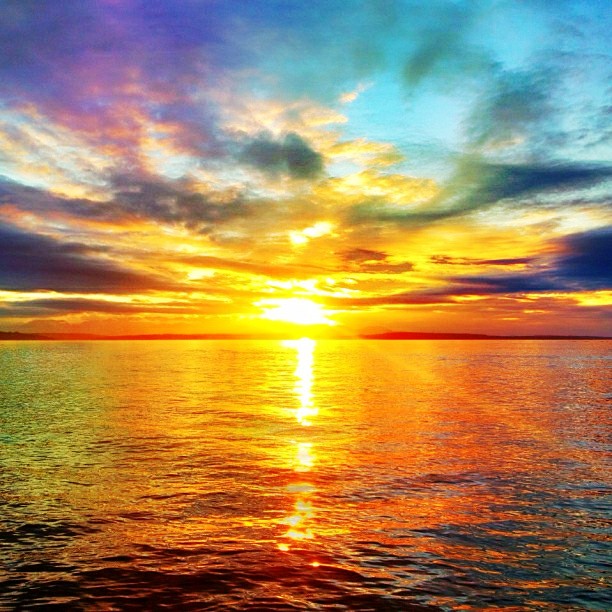 This app has a number of great filters I can see myself using over and over. There are fun categories like HDR, Retro, Sketch, Colorful, and Magic Color (which will colorize just one color in the photo, while turning the rest black and white), and within those categories there are number of filters to choose from. I added the Colorful > Rainbow filter to the photo above.
This one's Retro > Purple.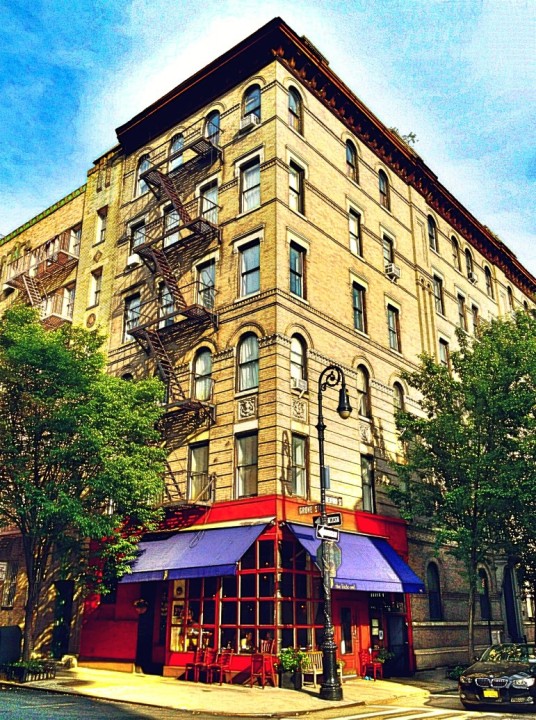 And this one's Sketch > Paint. Fun!
All the filters are completely adjustable so you can control the amount of effect to add — I love this in a filter!
P.S. Recognize that building? :)
I could spend hours playing around with all the fun filters in this app! This one's totally worth it for a free app.
Camera360 – FREE for iPhone | Android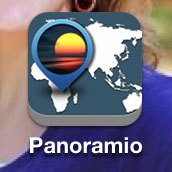 14. Panoramio
This is a fun app I like to use when traveling.
When to use it: When you need photo inspiration.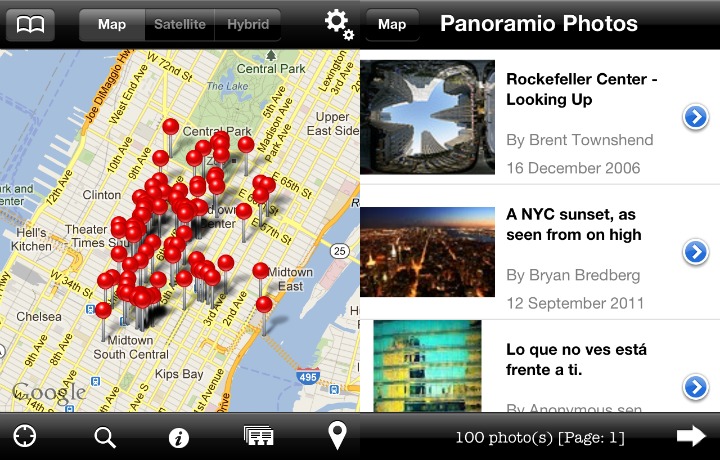 If you want to know where to get the best shot, or where other people have taken cool photos near you, just open up this app, pull up your location, and search for photos in your area. It will bring up a map or list of photos you can scroll through to find cool photos, and it will show you the exact location the photographer was standing when they took the photo. I use this a lot to find cool places to take photos when traveling, like where to find the best spot to take sunset photos. :)
Panoramio – FREE for iPhone | Android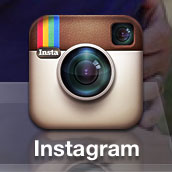 15. Instagram
Instagram totally goes without saying, right?! :) You guys know I'm basically obsessed with Instagram. If I had to choose only one social network, it would definitely be Instagram! Sharing a photo of whatever I'm up to at the moment is way more up my alley than saying what I'm doing. Not only is it a camera and photo editing app, but Instagram is a whole community of bloggers and photographers sharing, commenting, and liking photos.
I'm kevinandamanda on Instagram, if you find me, leave me a comment so I can start liking your photos too! :)
Instagram – FREE for iPhone | Android
Honorable Mentions
I hardly ever add text to my photos, but I feel like I should mention the two apps I have, just in case you're into that sort of thing.
Labelbox – Add beautiful label-maker-style labels with custom text to your photos. FREE for iPhone | Android.
Phonto – Add text and symbols in a number of fonts to your photos. FREE for iPhone | Android.
I love discovering new apps! What's currently your favorite camera app?
Have a great Thursday, friends! xoxo