Manarola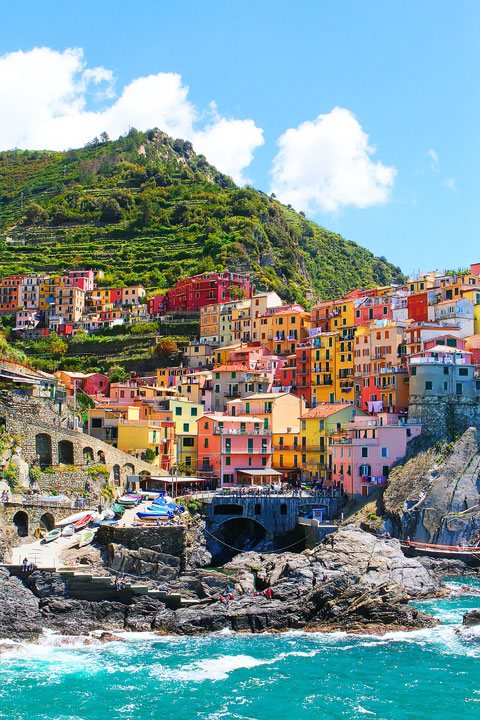 Hey guys! I'm so excited to share the rest of the Cinque Terre photos with you today! Today I've got our photos from Manarola and Riomaggiore, the two southern-most villages in the Cinque Terre. If you missed Monday's photos featuring the other three villages, here it is! Tons more Cinque Terre photos there. :) So sorry about that. I was going through a little server upgrade, but it's all good now. :)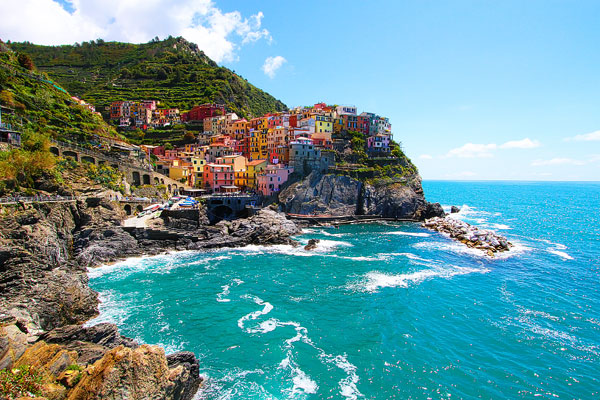 I am absolutely smitten with these beautiful, tiny villages.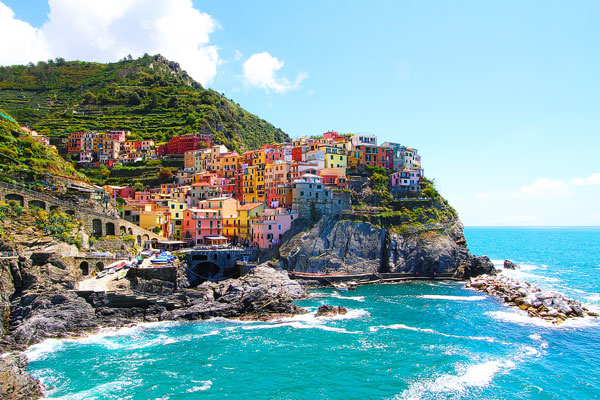 The ocean, the fresh air, the small town charm, and of course all the fun, fun colors.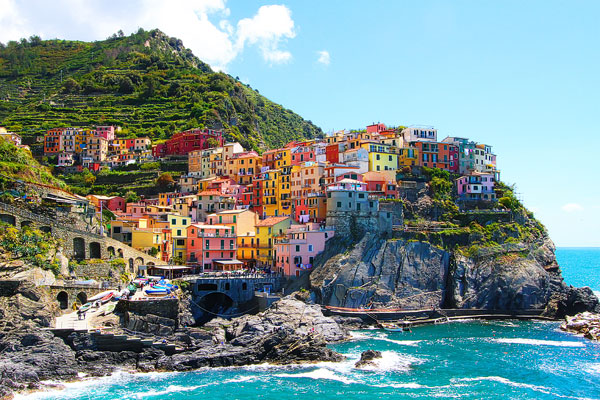 This scene in Manarola is the first thing I ever remember seeing about Cinque Terre — Rainbow colored homes sitting on a cliff above crystal clear waters.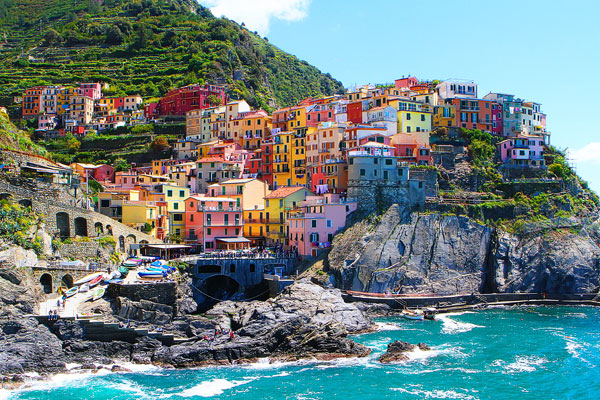 Heaven.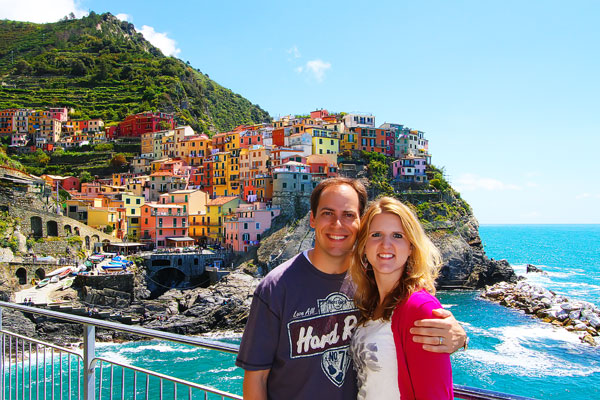 So, so happy to be here.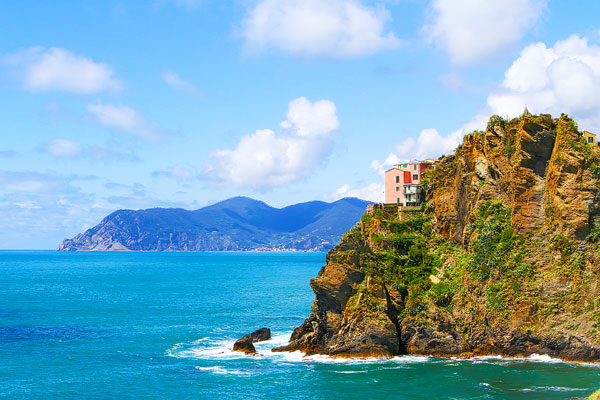 House on a cliff.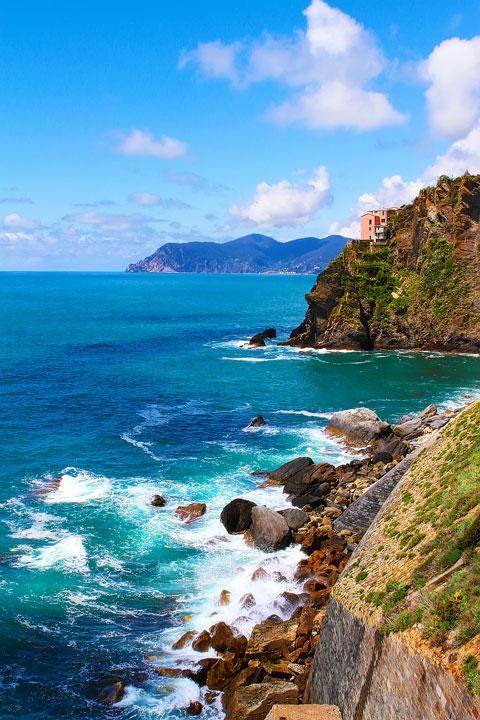 See Monterosso way back there? :)
Riomaggiore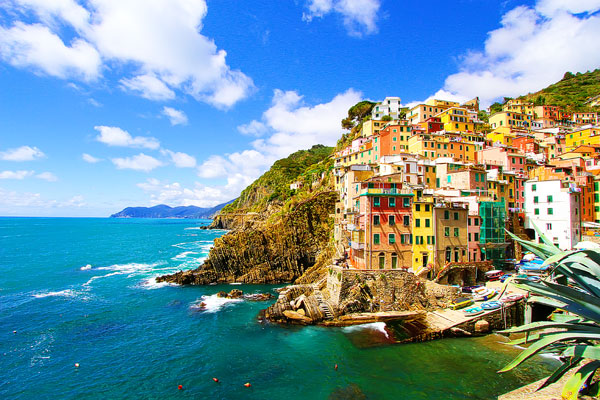 Riomaggiore was so colorful and fun!
This place had so much charm.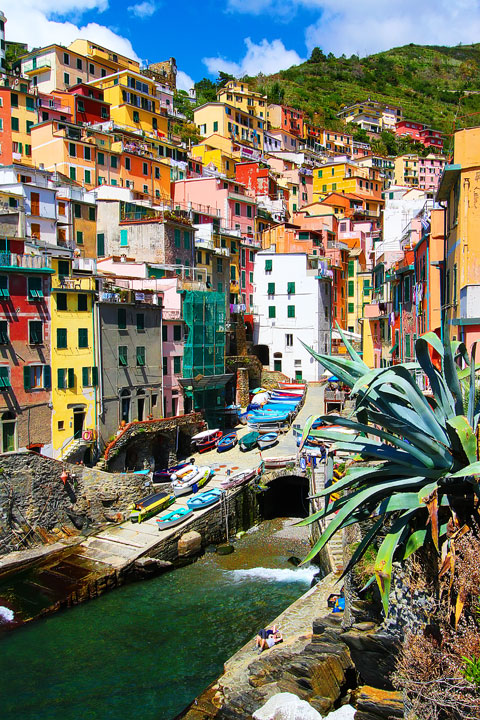 How cute are all those boats??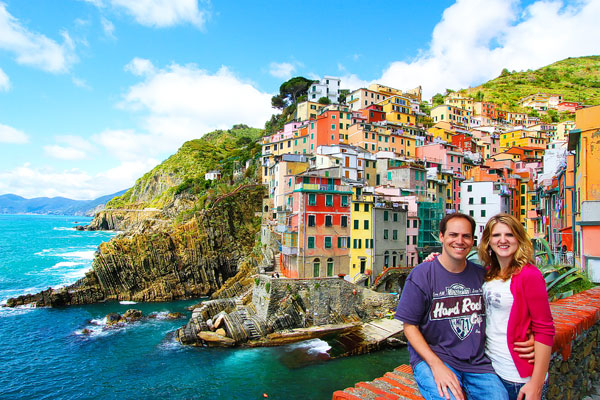 I loved just wandering around the cute villages, shopping, snacking on foccacia and pastries, and snapping photos.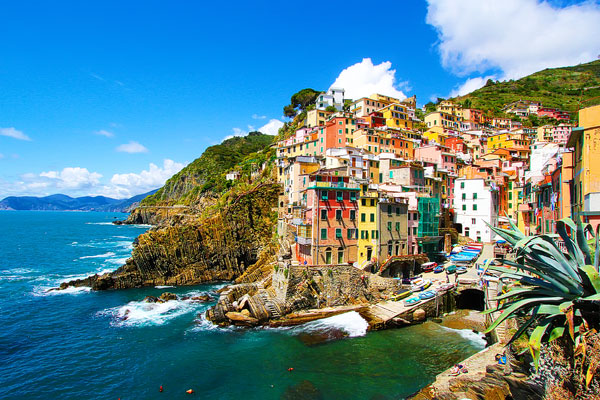 I couldn't put my camera down!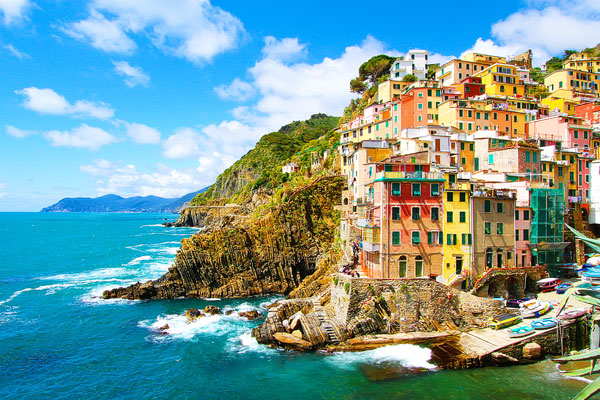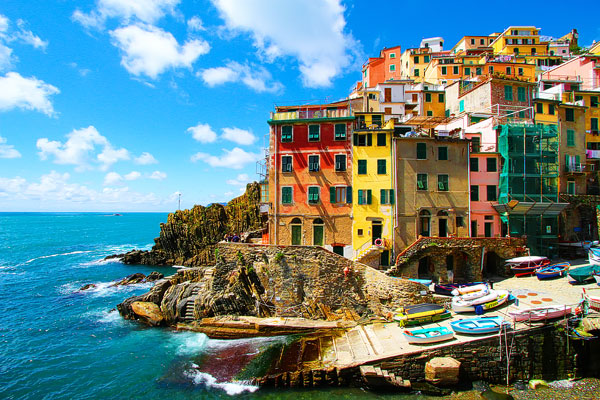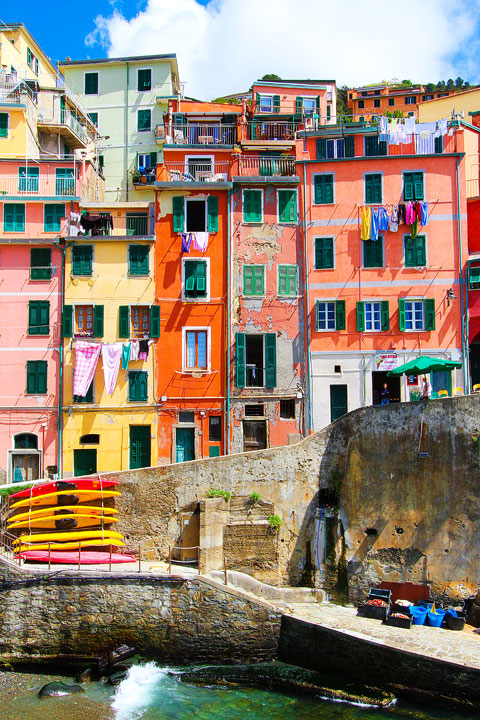 Laundry day in Riomaggiore :)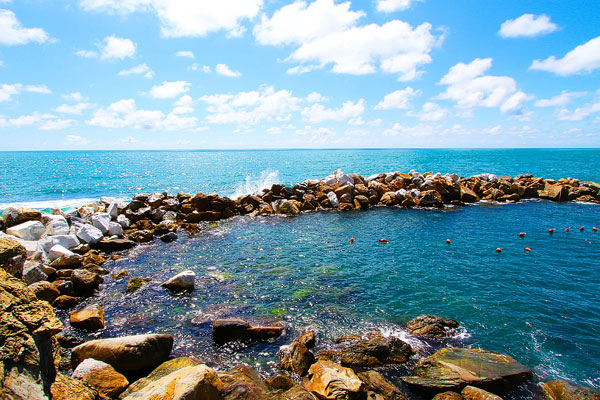 View from the rocks.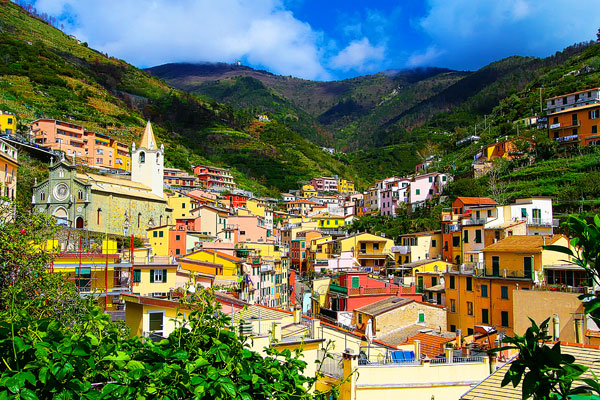 Hills of Riomaggiore.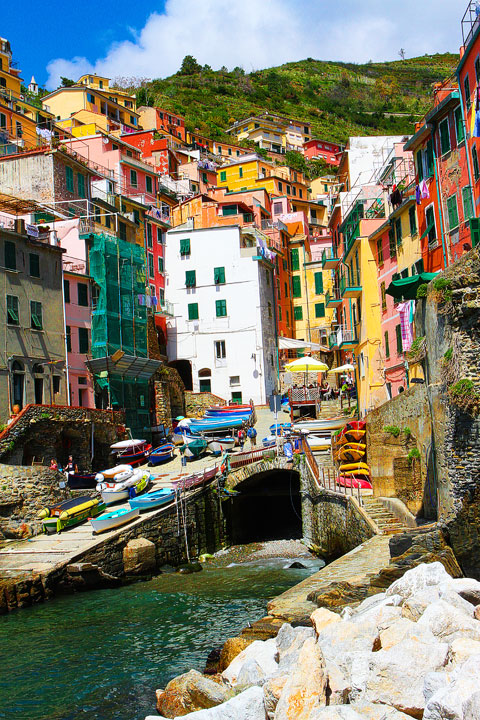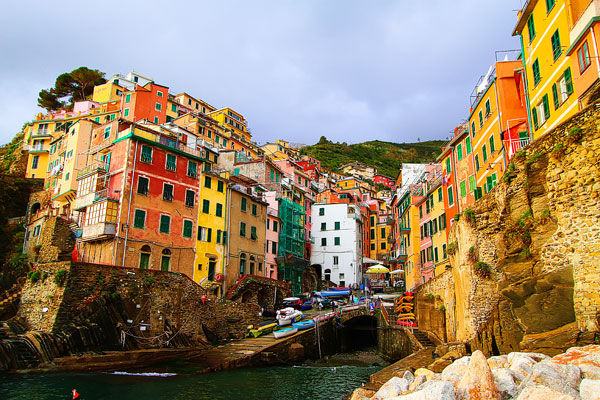 Sun is starting to go down.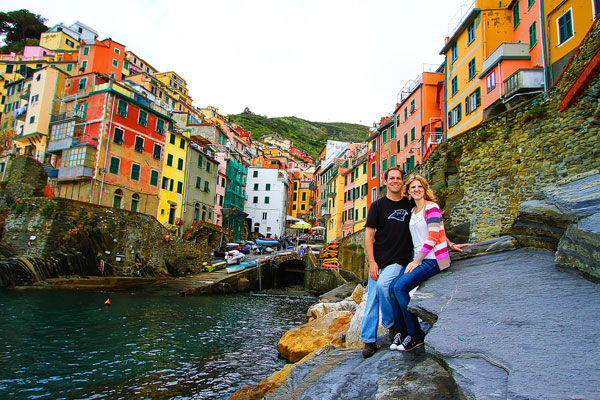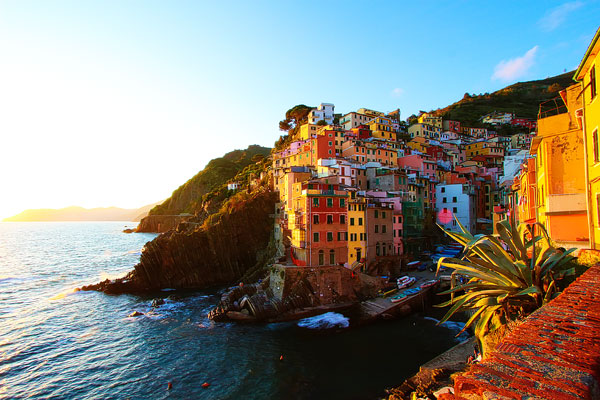 This is the best, best spot in Cinque Terre to watch the sunset.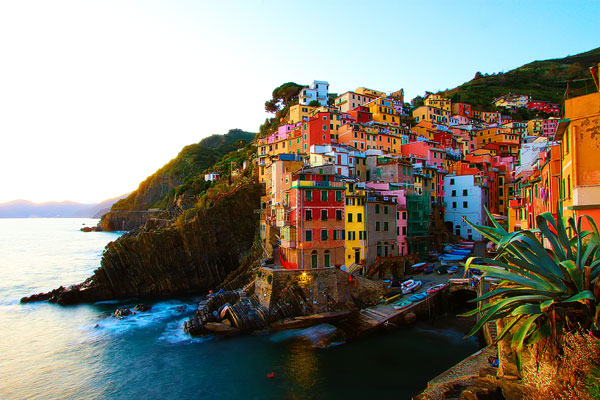 Keep scrolling and I'll show you why…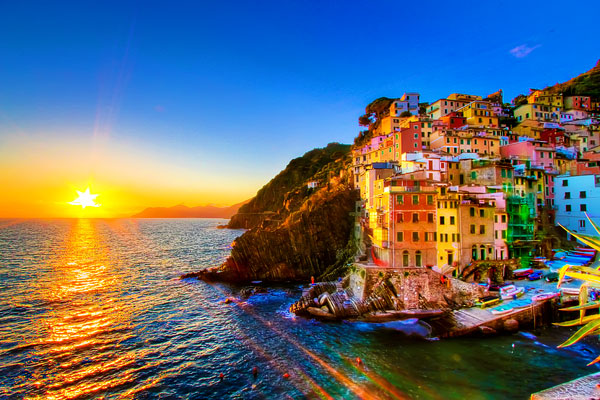 Sigh! Sunset in Riomaggiore. It sets right over the water. That's Monterosso way back there next to the sun.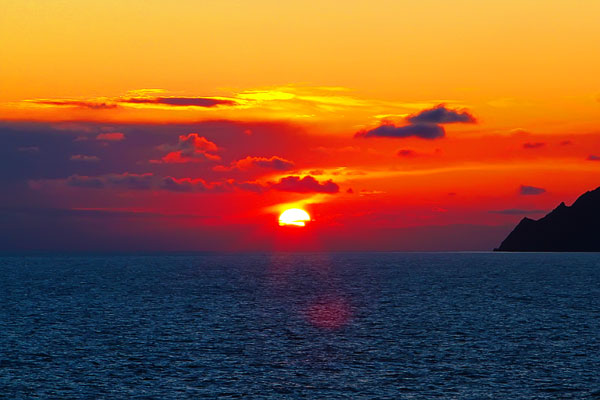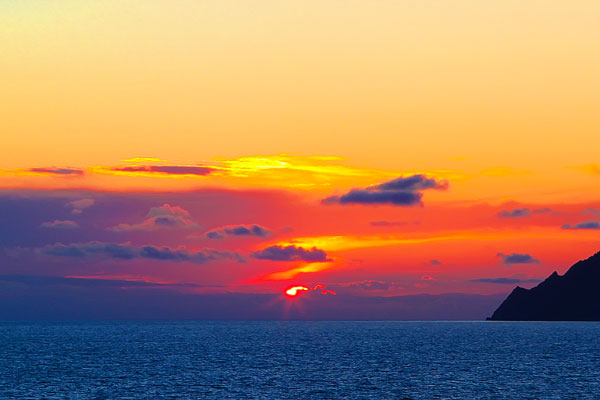 Ya'll know I can't resist a good sunset photo.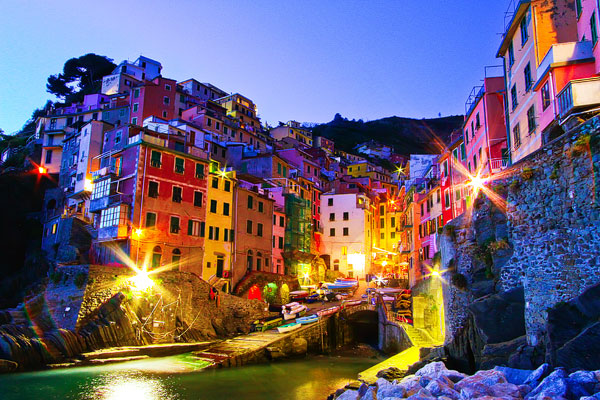 Colorful, clear night in Riomaggiore.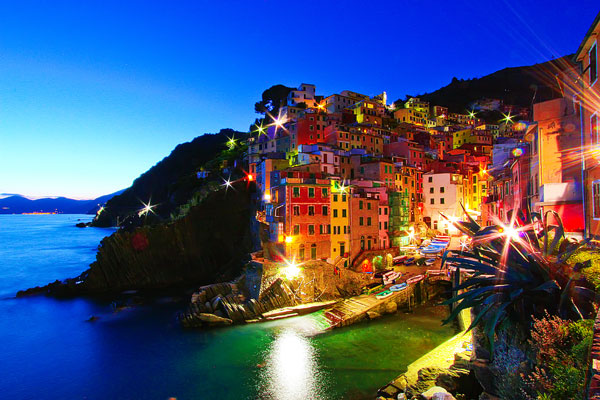 I love seeing Monterosso back there, all lit up.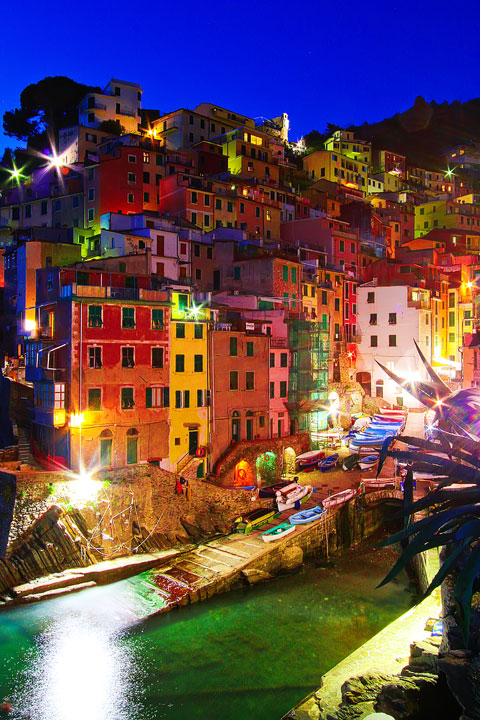 Thanks so much for looking. I've got Tuscany photos coming up next week. :) Until next time, friends!