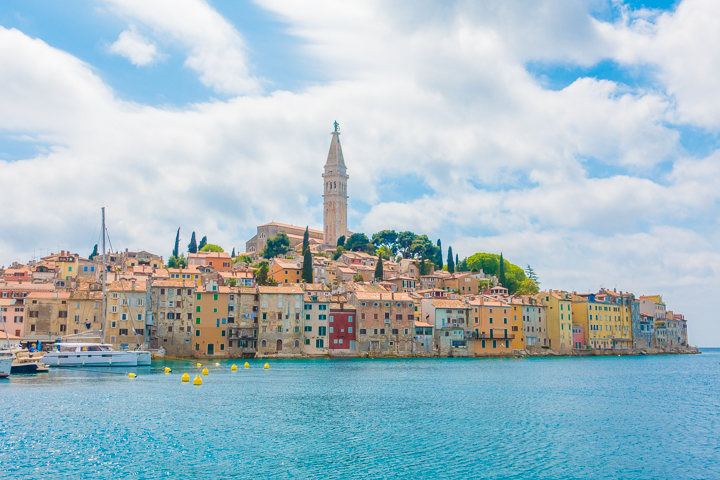 Hopefully after seeing the majestic national parks and the historic city of Dubrovnik I have you thinking about adding Croatia to your bucket list!
If you're flying to Croatia, you'll probably fly in and out of Zagreb, which is at the norther border of Croatia. Dubrovnik is on the southern tip. In between are dozens of beautiful coastal towns and islands to explore along the way.
A road trip down the coast of Croatia is the best way to see this beautiful country.
If you need help planning your itinerary and deciding what cities are worth visiting along the way, here are 4 beautiful seaside towns we chose to stop and explore on our roadtrip from Zagreb to Dubrovnik.
---
Rovinj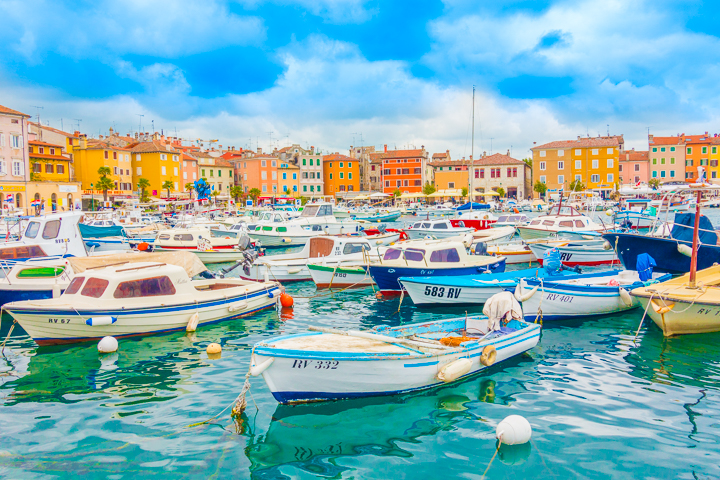 I've also included a few tips for traveling in Croatia and thoughts on our experience!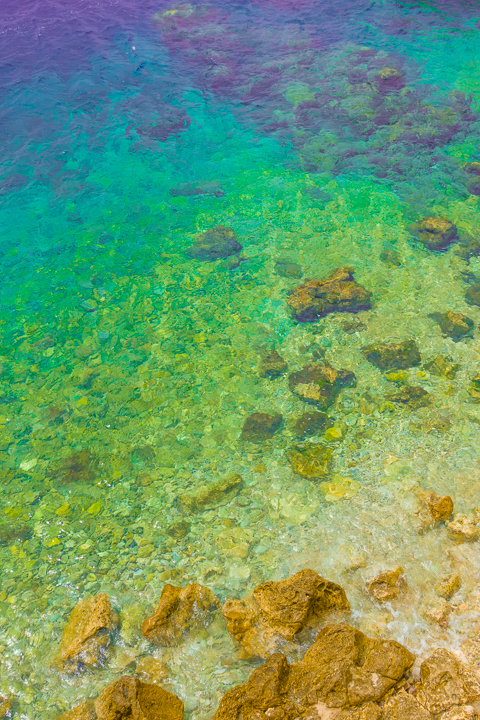 Rovinj is a very cute, small village in northern Croatia. Just look at this water! You could spend a few hours here before moving on to your next destination in Croatia.
---
Pula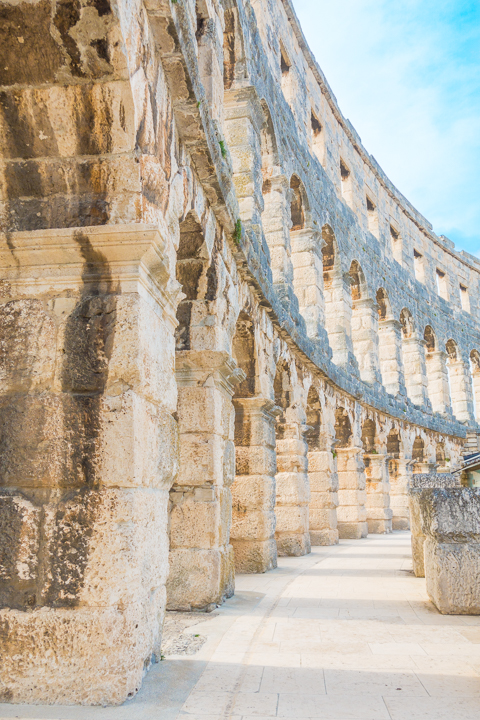 If you love Roman architecture and want to see a colosseum up-close without all the crowds of Rome, you'll definitely want to put Pula on your list!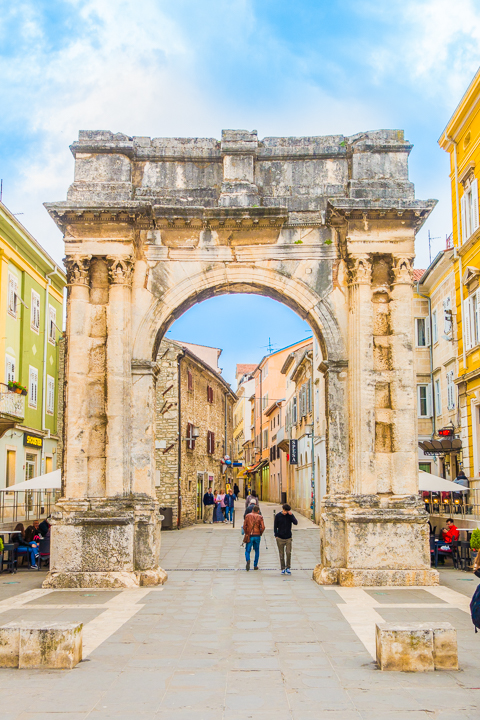 Getting Around.
Driving is definitely the best way to get around in Croatia. Driving is just safe and easy in Croatia as it is in the United States. The roads and highways are wide, paved, and in good condition.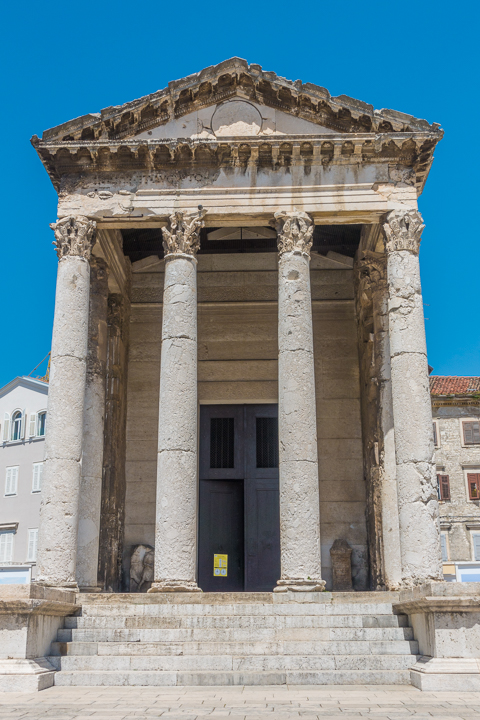 The exits and traffic signs are clearly marked and easy to understand. We had cell service everywhere we went and Google Maps was able to accurately guide us to every destination.
---
Split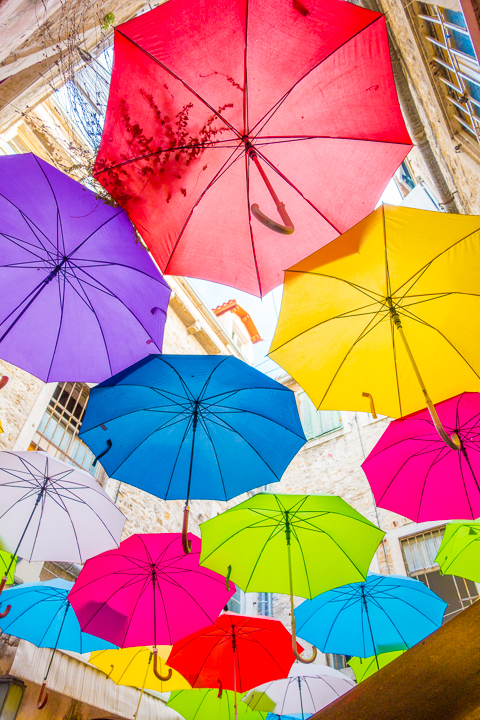 Split was one of my favorite towns we visited. It was charming, beautiful, and full of history. The narrow, colorful, pedestrian streets reminded me of Venice. It was like a less-crowded Dubrovnik. I would highly recommend adding Split to your itinerary!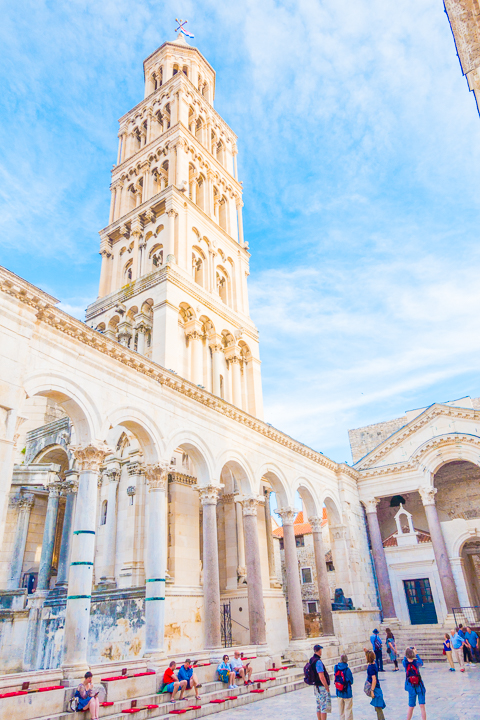 Something for Everyone.
Croatia truly has it all. Whether you're looking for beautiful beaches, tropical islands with impossibly vivid turquoise waters, dynamic cities, Roman architecture, breathtaking waterfalls, mountains, nature, hiking.. you can see and do it all in Croatia.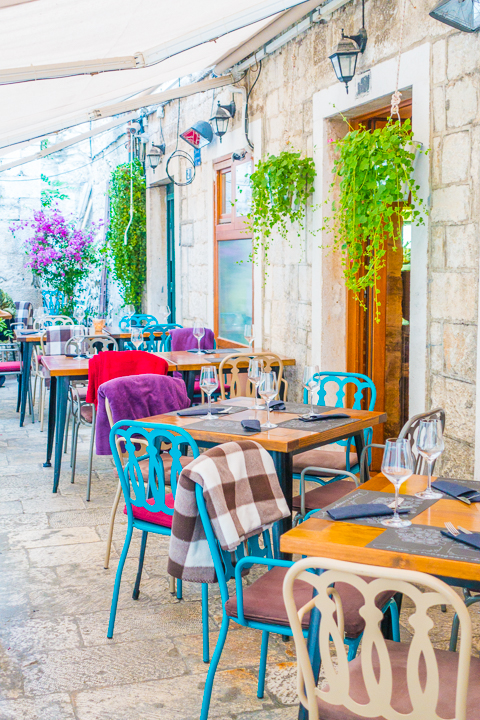 Modern
I wasn't sure what to expect before I got to Croatia, but I was so pleasantly surprised with how modern everything is. Hotels were clean and bright, had elevators, air conditioning, modern bathrooms, and plenty of outlets. Roads were wide, well marked, and in good condition. We had cell service everywhere we went. Even restaurants and gas stations had nice bathrooms. I mention the bathrooms were so nice because I've been in plenty of places in Europe where good bathrooms can be hard to find!
Another thing I loved about Croatia?? Free tap water at the restaurants! Croatians are very proud of their tap water (yes, it's safe and delicious!) and will gladly serve it to you when asked.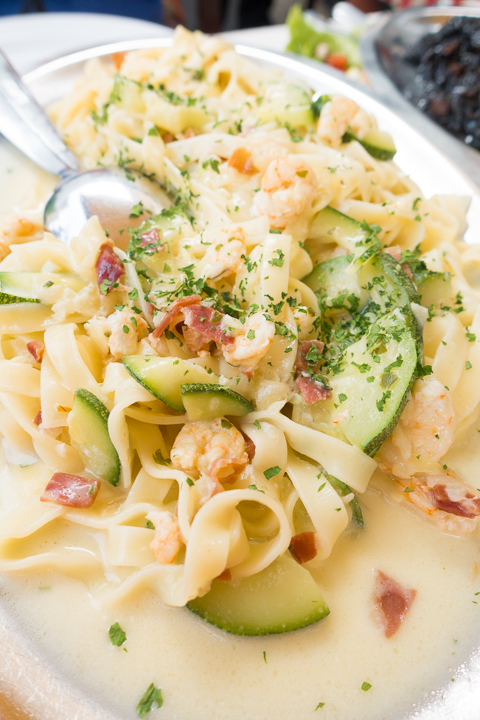 What to Eat in Croatia
We had delicious food everywhere we went in Croatia. If you like to try the local cuisine and have traditional meals when traveling to another country, here's what you'll definitely want to eat in Croatia:
Struckli – a decadently rich, white lasagna style pasta dish
Cevapi – grilled sausages on bubbly bread
Burek – a flaky, savory pastry filled with cheese
Kremsnita – a sweet custard cream cake
Peka – meat & veggies slow cooked under an iron bell-shaped lid
Dalmatian Prosciutto
Squid Ink Pasta or Risotto
Istrian truffles
Octopus Salad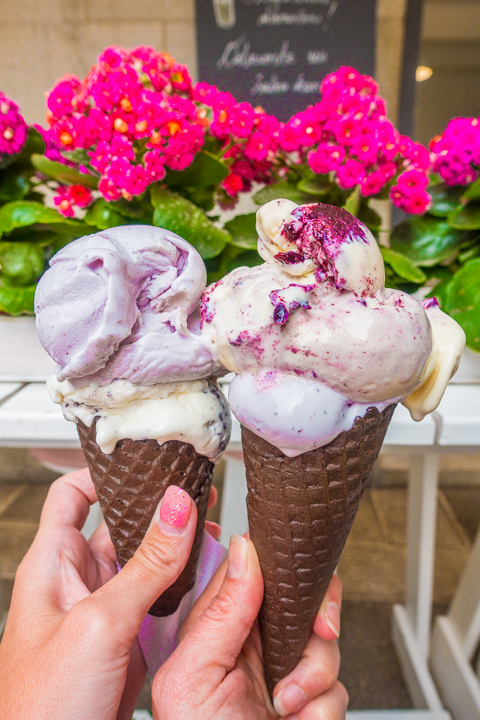 As I mentioned in my previous post, we we underwhelmed by most of the ice cream in Croatia. It's basically just there for the tourists. However, the exception is Luka Ice Cream & Cakes in Split. Here they are making artisanal ice cream with local flavors and ingredients. They even had my favorite flavor of all time, lavender. I highly recommend a visit to Luka Ice Cream & Cakes in Split!
---
Brac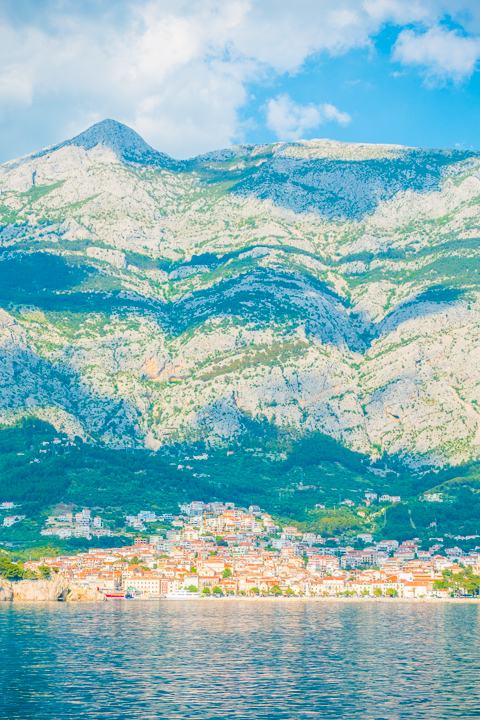 Brac is a large island that is very easily reached by ferry from Split. You could visit Brac as a day trip from Split, or you could easily spend a few nights on the island if you wanted to spend more time here.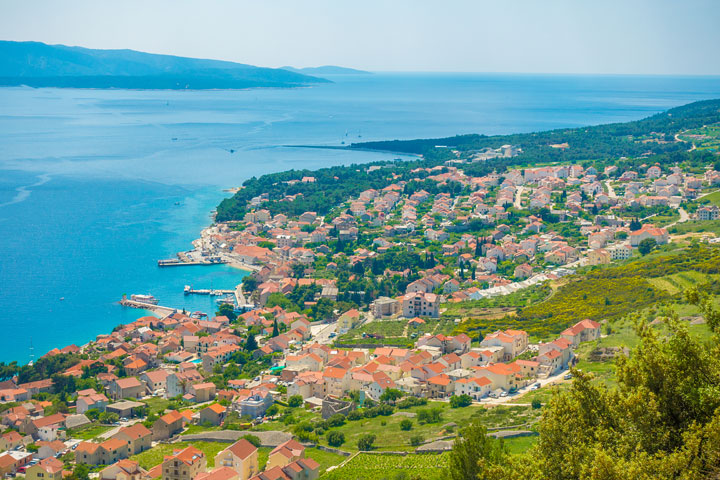 We visited Brac on our drive down the coast to Dubrovnik. We took the ferry from Split, spent the morning on the island, then after lunch we took the afternoon ferry to Makarska to continue our drive to Dubrovnik.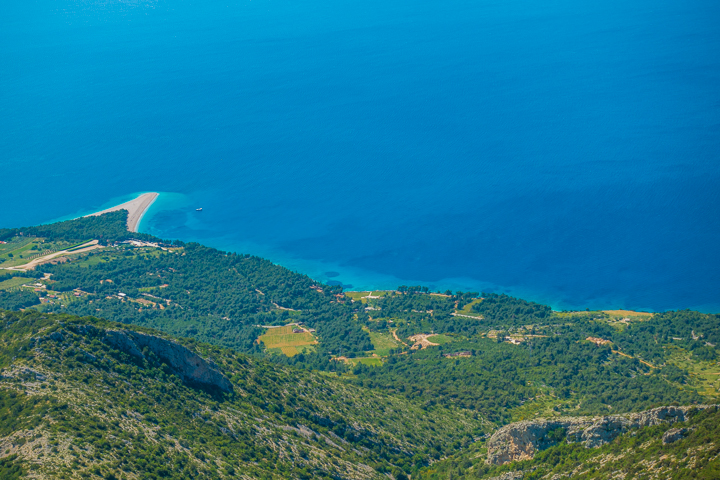 Things to Do on Brac
Vidova Gora – overlook of the famous Golden Horn Beach
Zlatni Rat – definitely visit this famous double-sided beach, also known as the Golden Horn!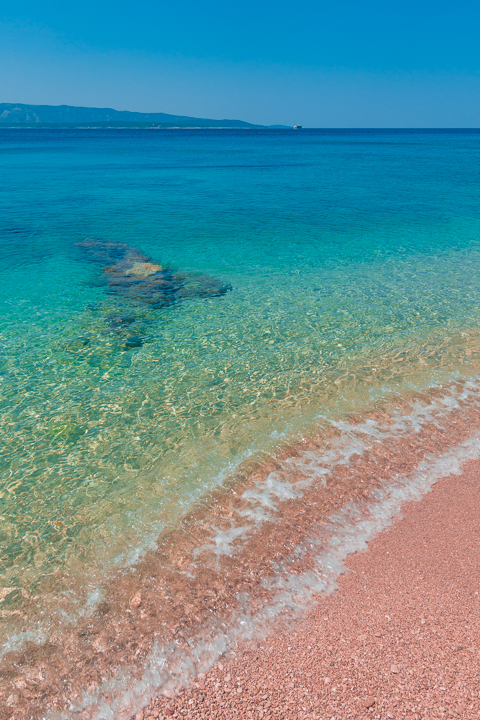 Safe & Friendly
Everyone we encountered in Croatia was very friendly, eager to help, and spoke excellent English. As two females traveling alone, we felt safe everywhere we went. We never felt like anyone was trying to rip us off or take advantage of us as tourists.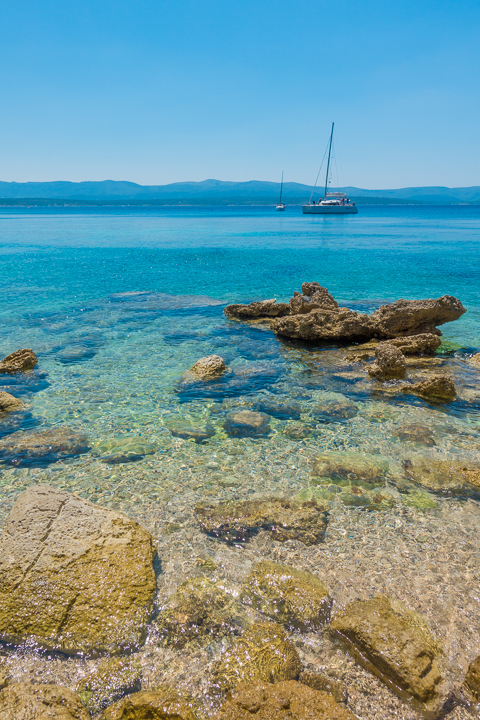 Affordable
For all Croatia has to offer, it's pleasantly affordable — especially compared to most popular tourist destinations in Europe. Prices are lower all around — from hotels, restaurants, activities, and ticket prices. You can do more and see more in Croatia for the same price or less than in other more well-known countries.
For more reasons why you'll want to immediately put Croatia on your bucket list, and even more travel tips, don't miss Sommer's post from our trip: Why You Should Visit Croatia + Travel Tips
Stay tuned for our last post on Croatia… What to do and where to eat in Zagreb! Chances are if you're visiting Croatia you'll fly in and out of Zagreb.. I'll show you why you'll want to spend at least one night there. :)
Thanks so much for reading! xoxo