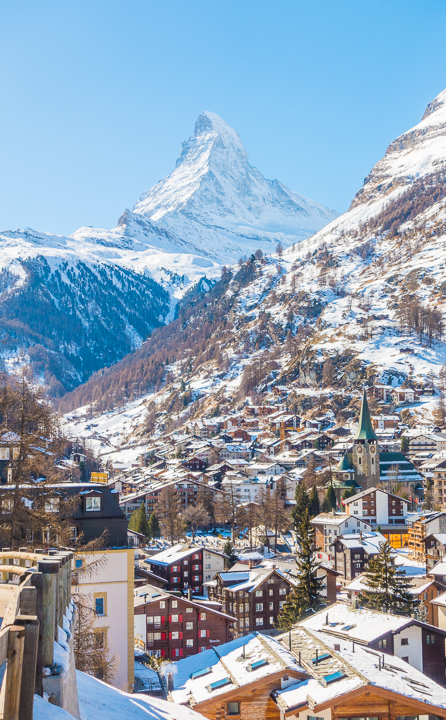 Last summer I absolutely fell in love with Zermatt. It was one of my absolute favorite places we visited on our 2-week tour of Switzerland.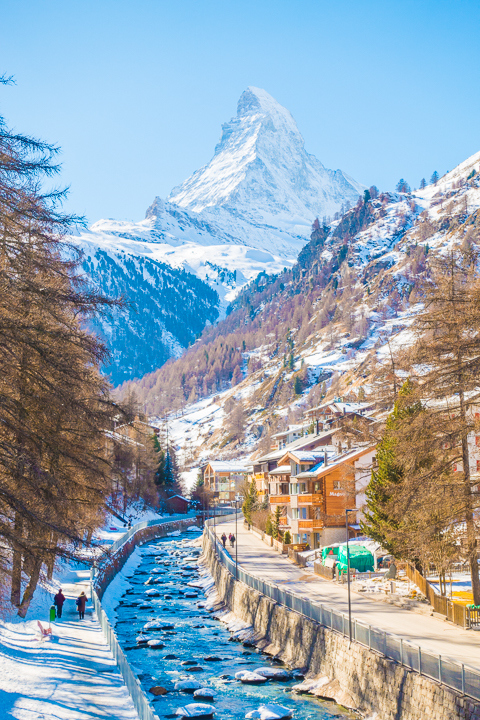 It is so, so beautiful — a charming Alpine village with incredible mountains, breathtaking glacier-fed lakes, and endless hiking trails… So much to do and see. I could definitely see myself living there.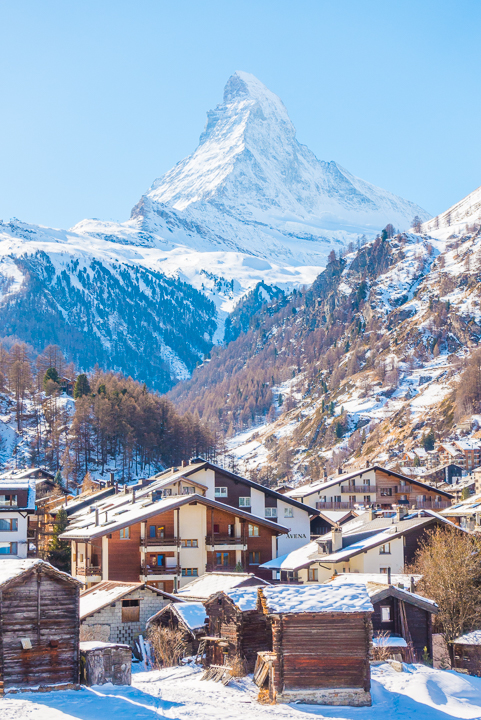 I really, really did not want to leave… It was so hard to get on the train after 3 short days!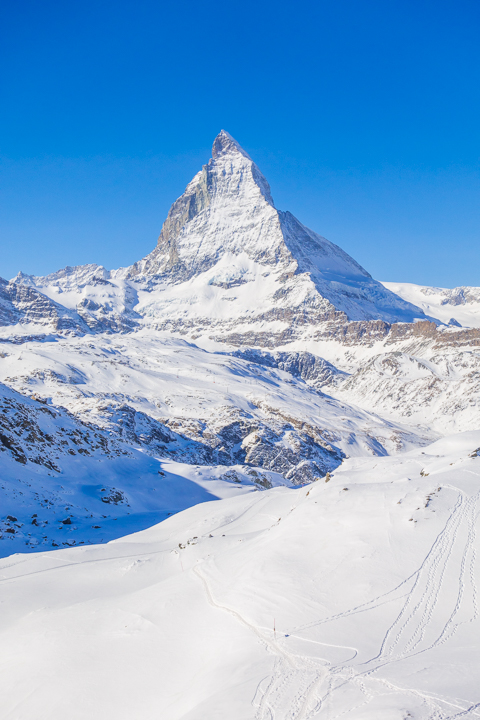 When I was planning my dad's surprise ski trip to Switzerland, I knew we absolutely had to go back to Zermatt.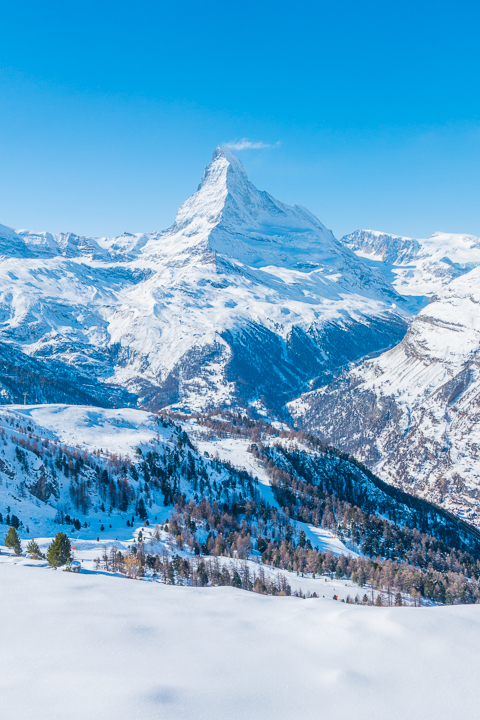 The views of the Matterhorn everywhere you turn are just unbelievable!!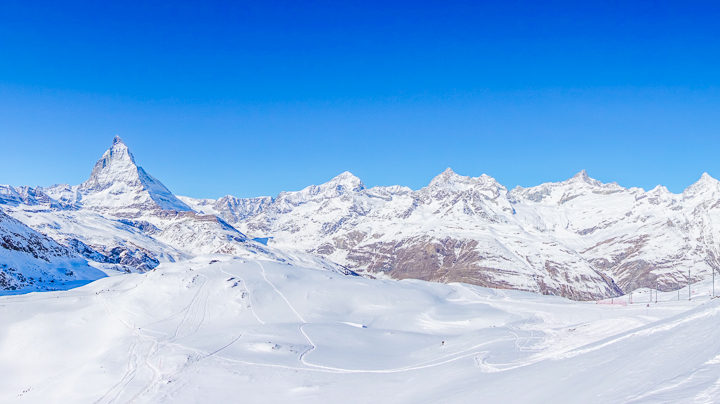 Especially when skiing!!
Here's a SUPER dorky video of me skiing. :)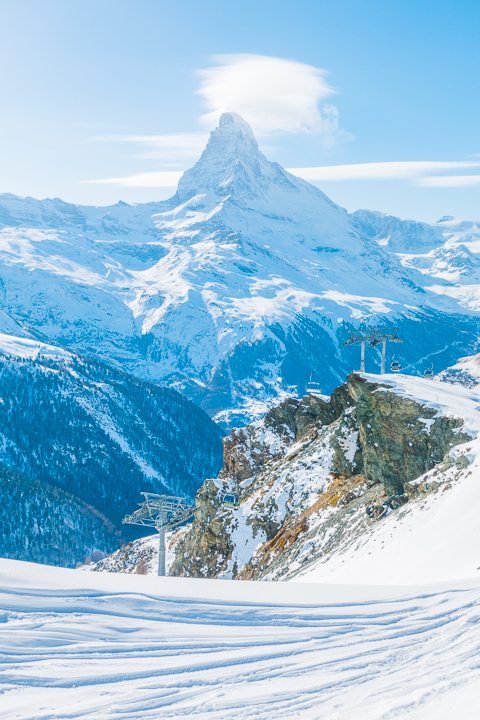 The slopes in Zermatt are awesome — there is a huge selection to choose from, and they are the perfect balance between fun with just a bit of a challenge. I definitely do not like hard slopes, but I don't want to be bored either… These were perfect!! We skied all day and I didn't want to stop!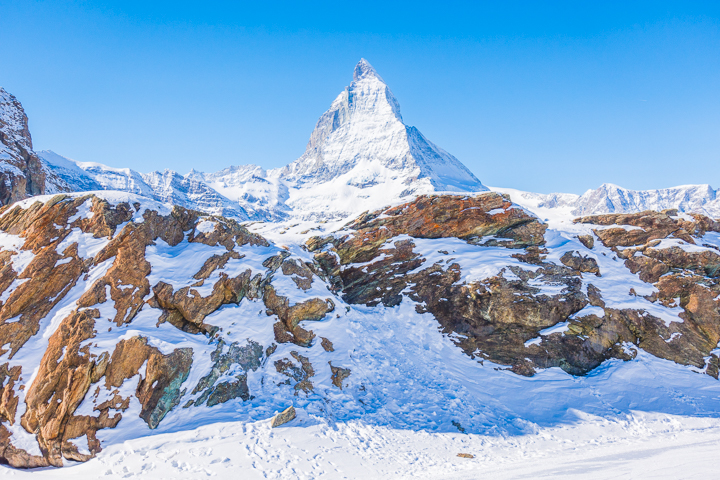 Even if you don't ski, there's plenty to do in Zermatt in the winter… Hiking, sledding, snow-shoeing, Matterhorn viewing, shopping in the village, and SO many amazing restaurants.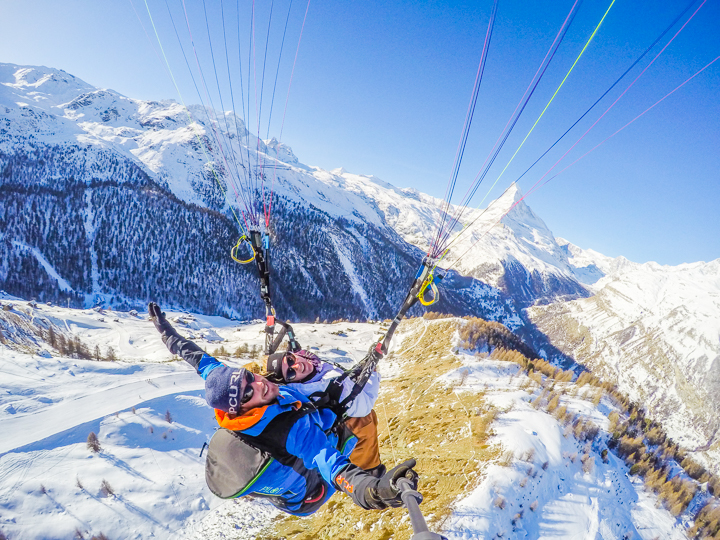 Also…. Paragliding!!!!!! :) :) :)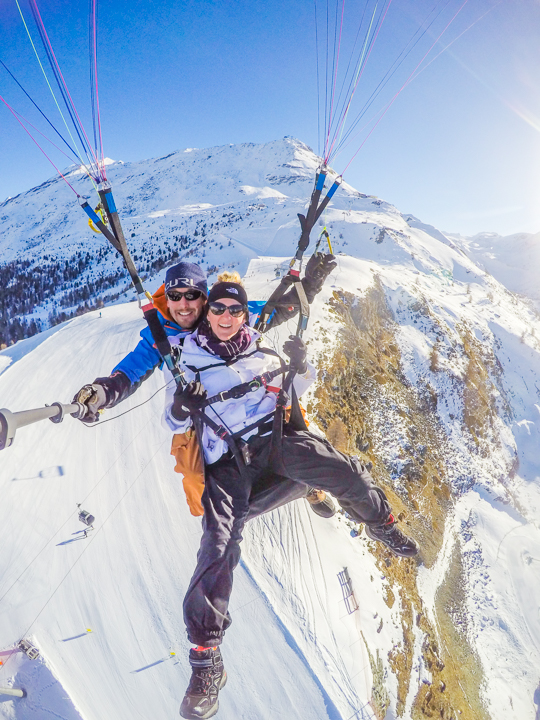 Last summer I had the amazing opportunity to go paragliding for the first time when I was in Zermatt.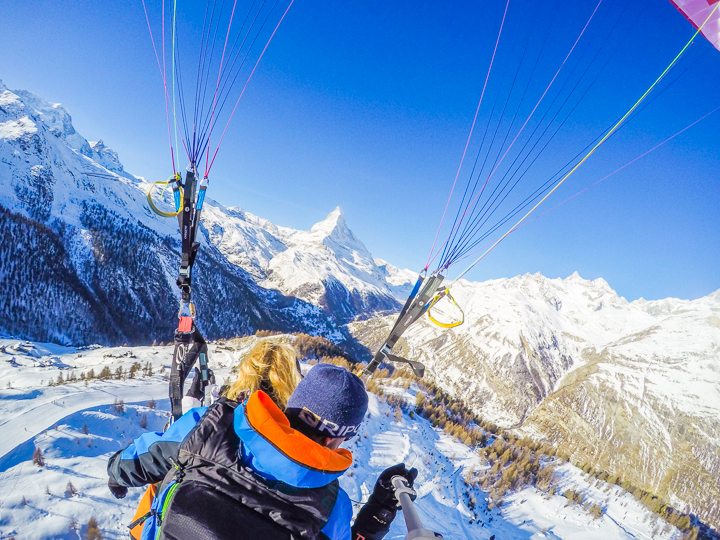 You guys. It was a life-changing experience and I knew I had to take my dad when we were in Zermatt!!
Here's a video of winter paragliding in Zermatt!! Since I had been paragliding before, I asked the pilot to do more adventurous tricks this time, which is why you hear my screaming my head off, lol!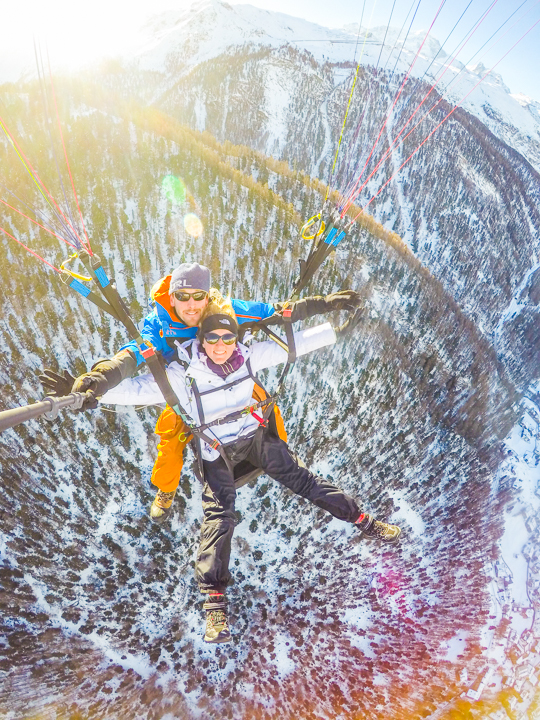 But let me assure you, paragliding is NOT scary at all!! There's no free-fall drop, you are sitting comfortably and gently floating… if you want you can just gently float the entire time. So peaceful! And the views are incredible!!
If you are ever anywhere near Switzerland you HAVE to put paragliding in Zermatt with FlyZermatt Paragliding on your bucket list!! Definitely request Alan as your pilot if you want the best pictures and videos!! :)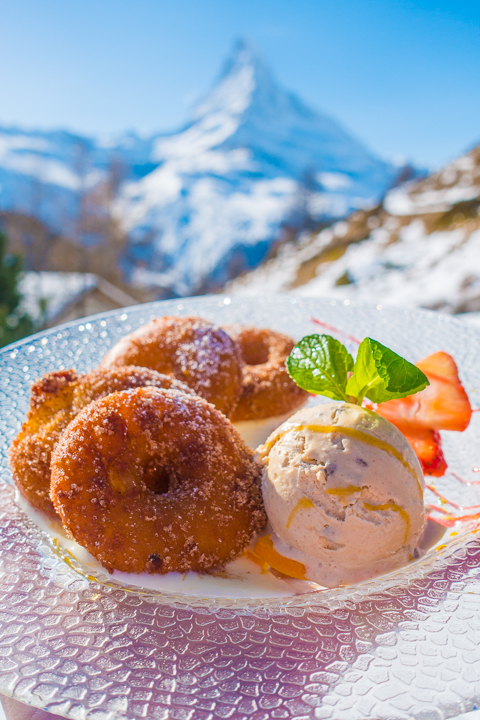 For lunch on the slopes, I highly recommend Adler Hitta in the Findeln valley. The Findeln valley has many amazing restaurants to choose from altogether in one convenient location. The Adler Hitta is famous for their roast chicken and gorgeous sun terrace with panoramic views of the Matterhorn. The perfect spot to re-energize after a morning on the slopes!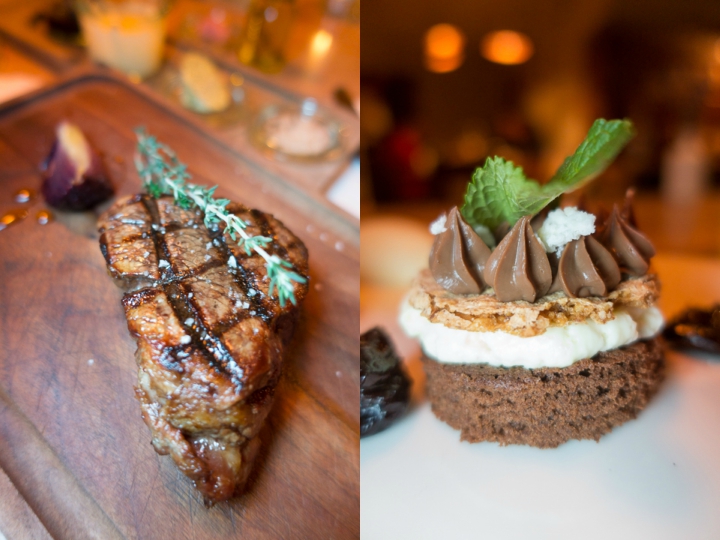 For a classic Swiss alpine dining experience with a hint of northern Italy, we absolutely loved our meal at Restaurant Cervo Puro, inside the CERVO Mountain Boutique Resort. We ate here on my dad's 67th birthday. It's the perfect spot for a special occasion. The menu has a wide selection and changes frequently according to what's fresh and in-season. No matter what you choose, you can't go wrong! A wonderful experience from start to finish.
Thanks so much for reading!! Until next time!! xoxo