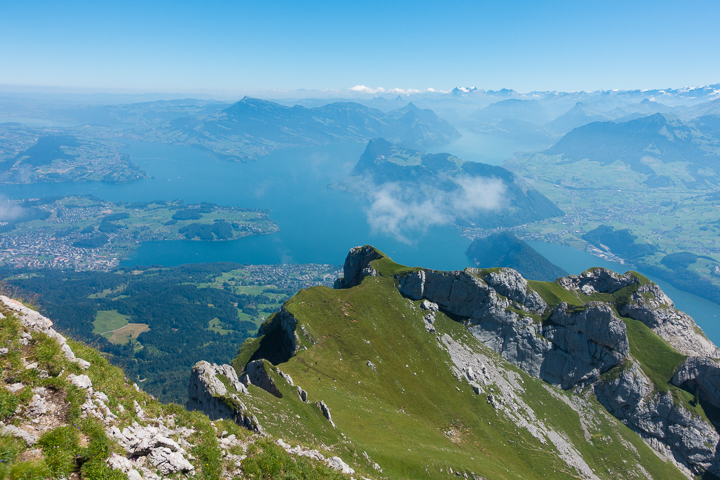 While we were in Lucerne, we took the Golden Round Trip day trip to Mount Pilatus, Lucerne's landmark mountain, for an incredible panoramic view of the Swiss Alps.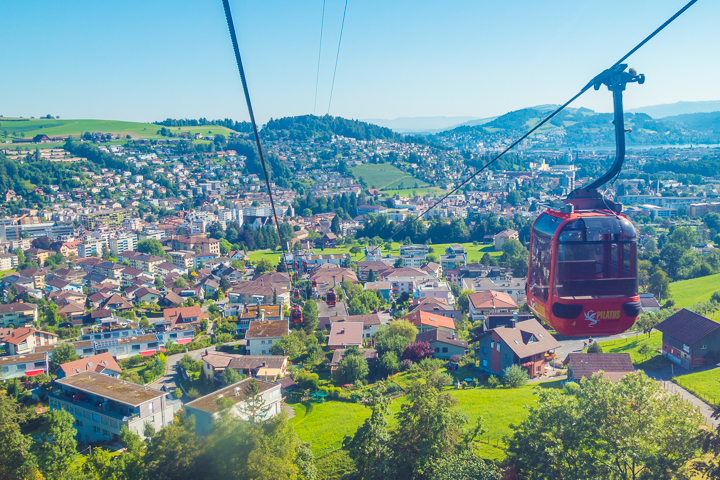 On the Golden Round Trip, you take a breathtaking scenic gondola ride and an aerial cableway to the summit of Mount Pilatus. You can spend as much time as you like at the top — there are several hikes, a few shops, and restaurants. Then you take the world's steepest cog railway back down the mountain, and a beautiful boat trip on Lake Lucerne back to the city. It was one of the highlights of our trip!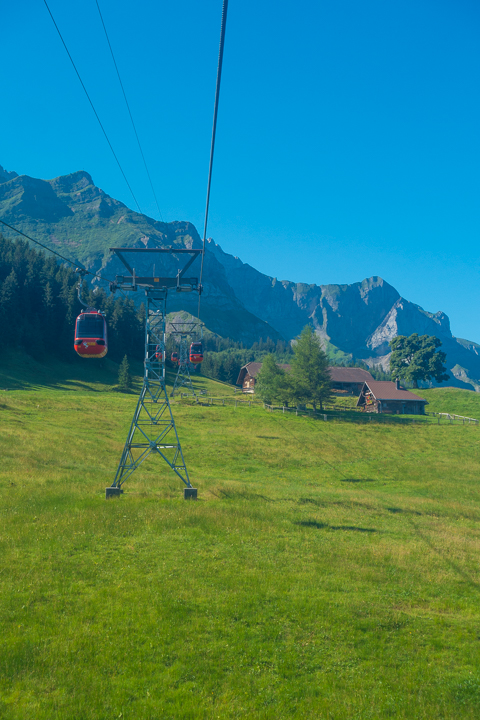 You don't really have to plan in advance to do the Golden Round Trip. If you wake up and it's a nice day and you want to do it, you can just go and get your tickets and hop on the gondola right then. With our Swiss Travel Pass from Rail Europe, our tickets for the Golden Round Trip were 50% off.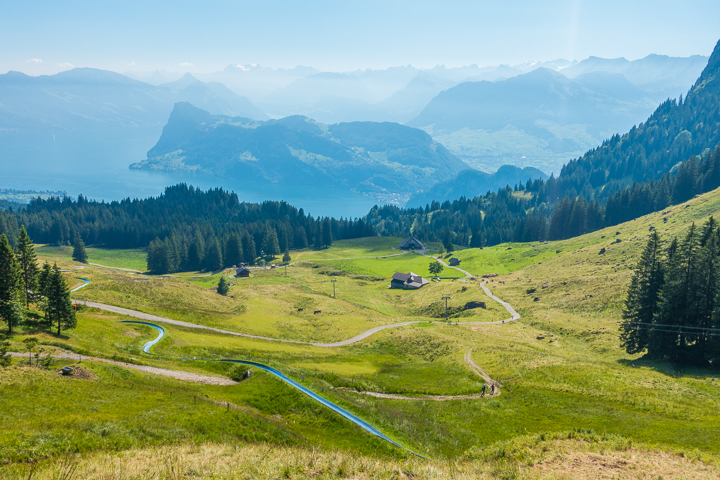 Halfway up the mountain, the gondola stops in Fräkmüntegg, where you get on the aerial cable car. Here you can also take a ride on Switzerland's longest summer toboggan run — a true Alpine slide! We totally did this. So fun!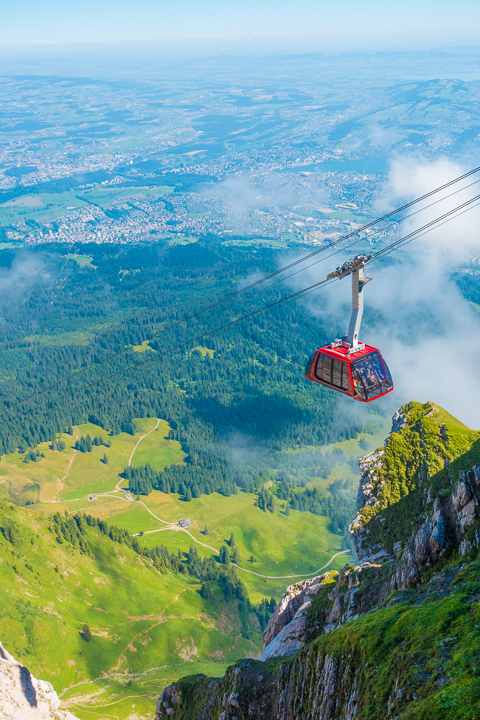 One last breathtaking aerial cable car ride and we were at the top of Mount Pilatus in the heart of the Swiss Alps!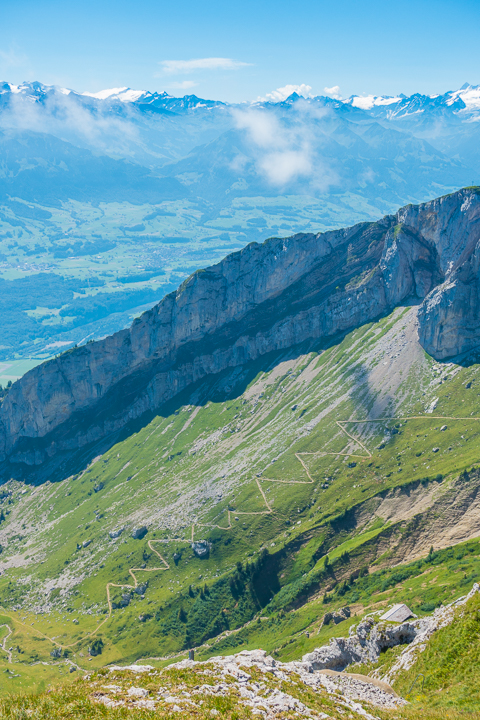 Alternatively, instead of the gondola and cable car, you can also hike up Mount Pilatus if that is your thing. ;) See the trail down below??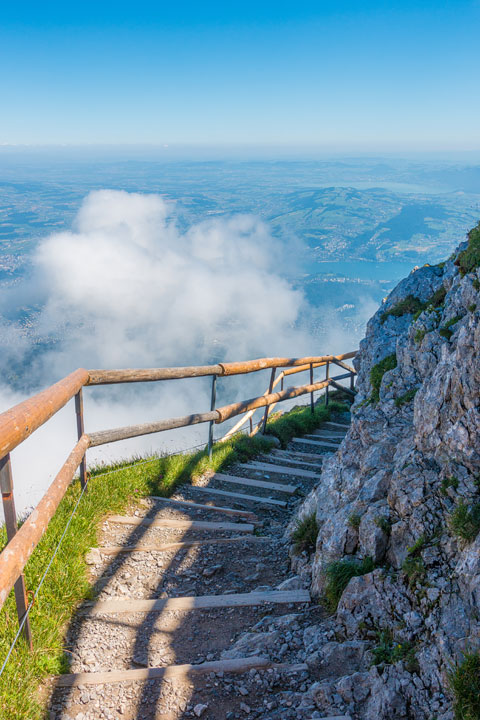 After reaching the station at the top, we took a short hike up the Esel trail to the second highest point on Mount Pilatus.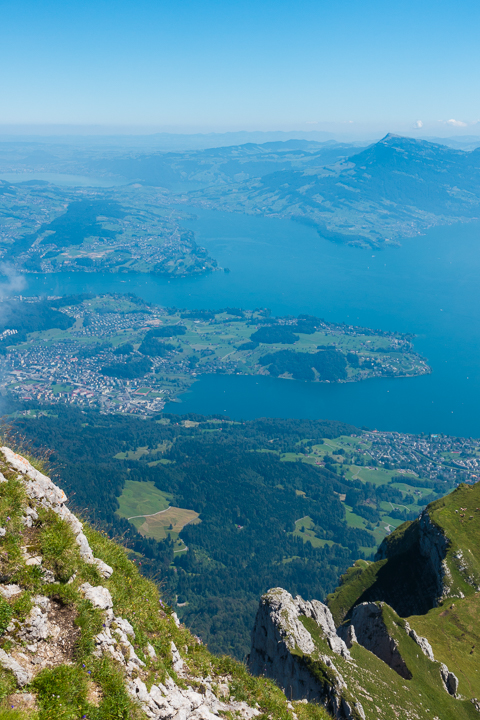 Breathtaking views!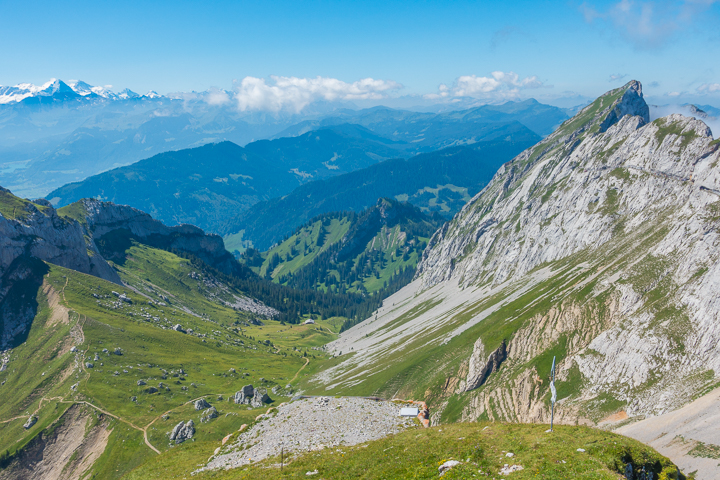 You definitely want to come here on a clear day.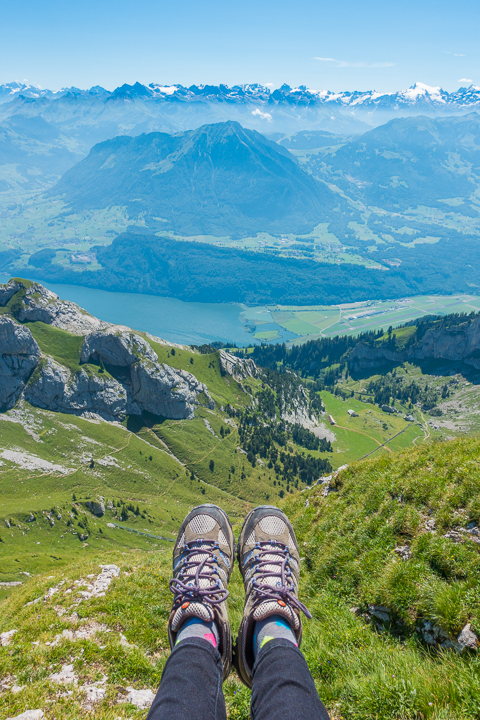 Although it might be fun to walk among the clouds as well! :)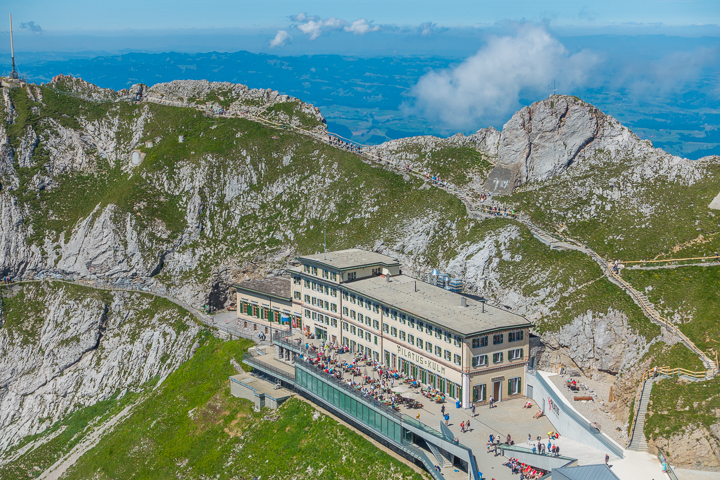 There's a hotel at the top where we stopped for lunch.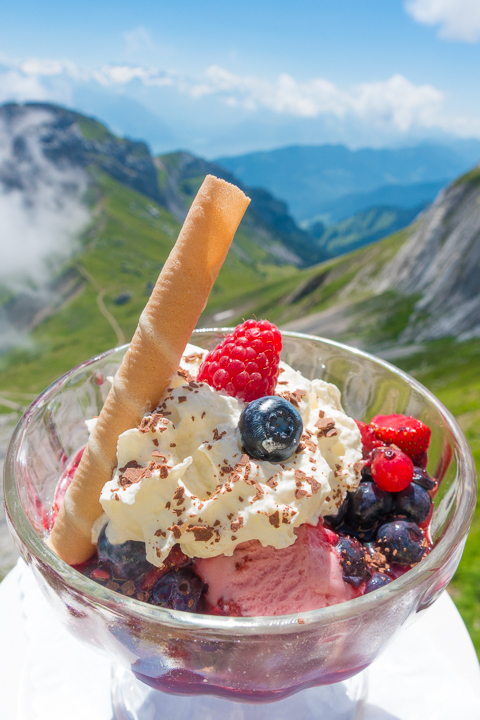 Possibly the best lunch view ever!!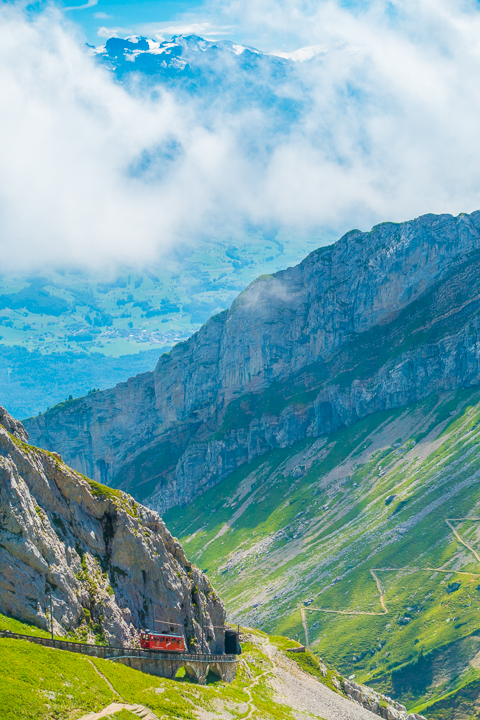 That afternoon we hopped on the world's steepest cog railway back down the mountain.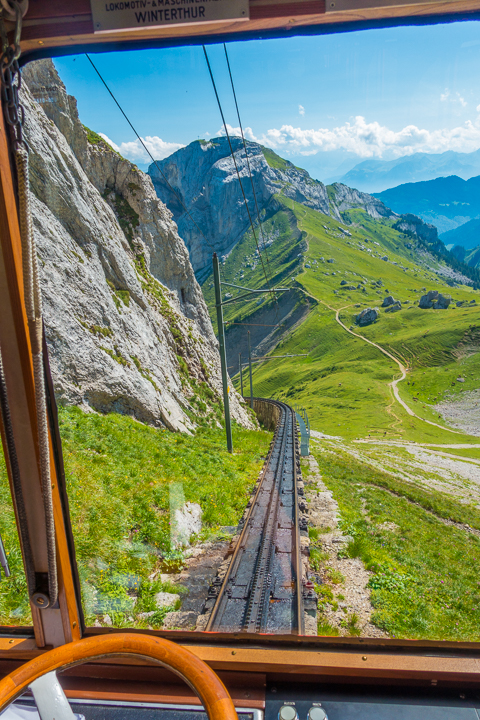 Here we go!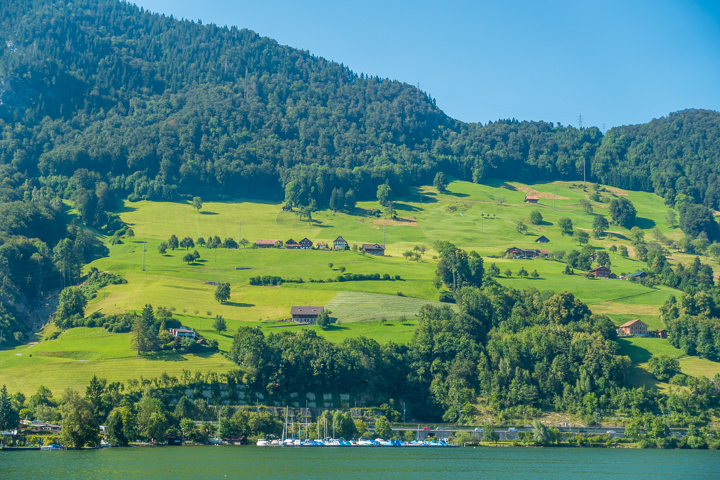 We made it back just in time to catch the ferry back to Lucerne.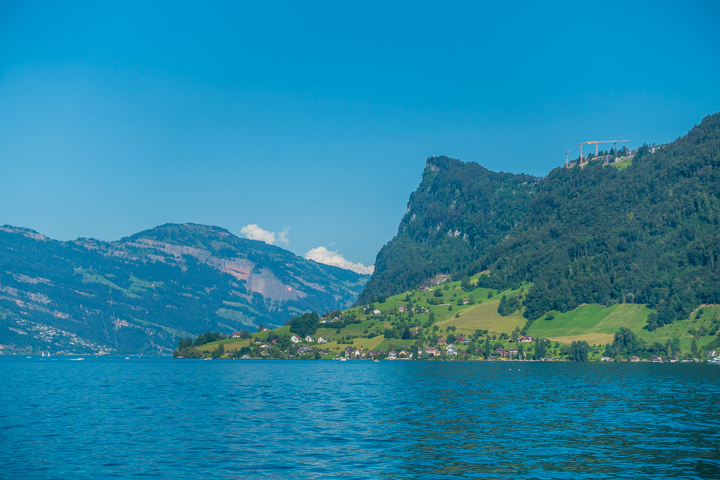 Such a beautiful day.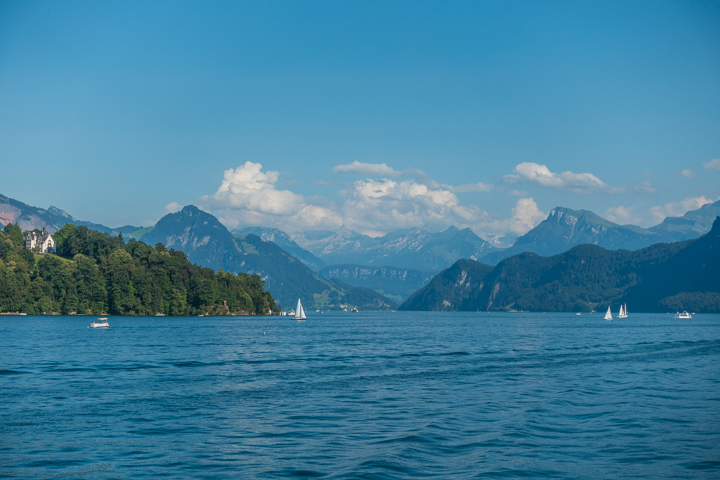 And a beautiful ride!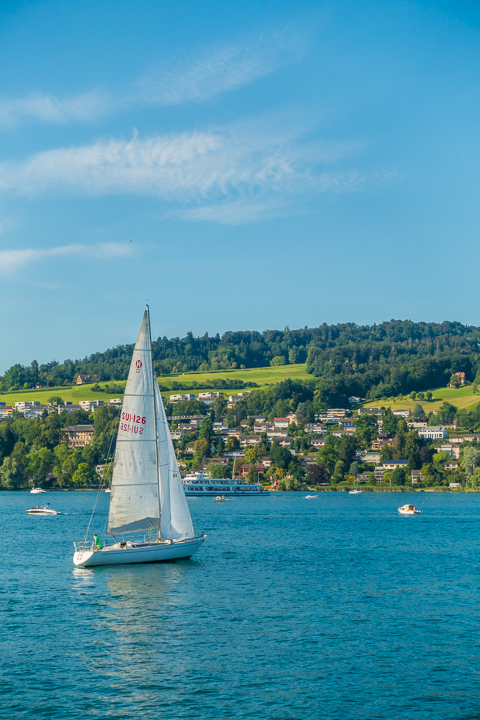 Seriously I could've spent the entire day on this boat.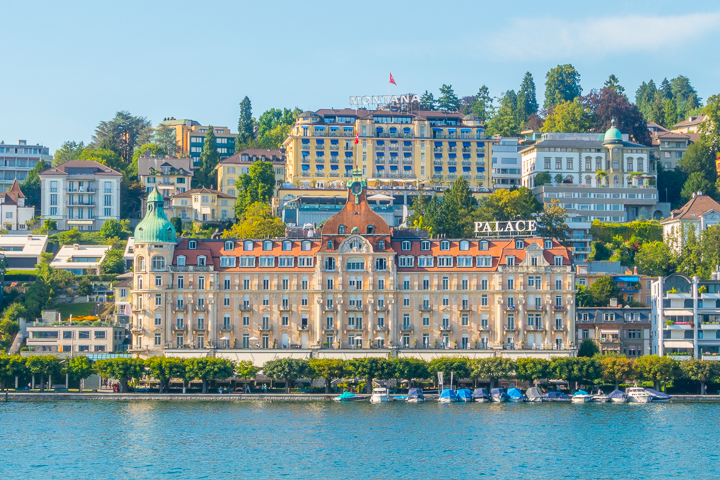 The boat took us right back to Lucerne, and dropped us off right near our hotel, the Hotel Palace Luzern. Stay tuned for more info on our hotel and where we ate in Lucerne! :)
This was honestly one of our favorite excursions in Switzerland — I highly recommend the Golden Round Trip to Mt. Pilatus if you are in Lucerne or Zurich!
Until next time!! xoxo