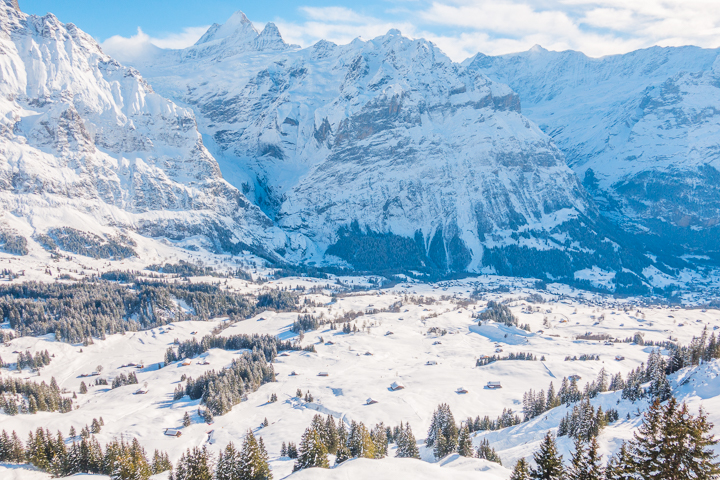 Last summer I had the amazing opportunity to spend 2 gorgeous weeks traveling around Switzerland. I absolutely fell in love. Switzerland is hands down one of the most beautiful places I've ever been. It's honestly like being in a fairytale. The combination of vibrant, turquoise lakes against the majestic Alps is unlike anything I've seen anywhere else. Everyone said, "You have to come back in the winter!"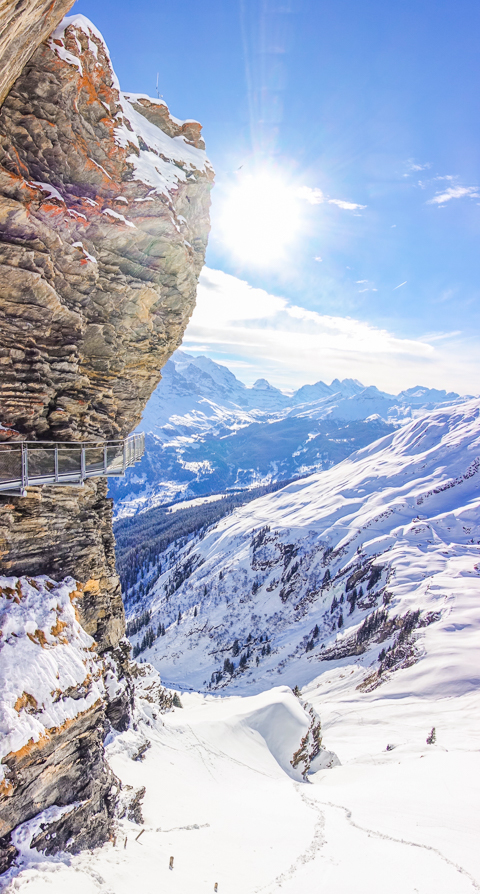 This summer when I was in Switzerland, my dad sent me one of those viral videos that was going around Facebook. It was a video of the First Cliff Walk in Grindelwald, Switzerland.  He asked if I would be going there, and said he'd love to do that one day. Little did either of us know then that just a few short months later we'd make that dream a reality.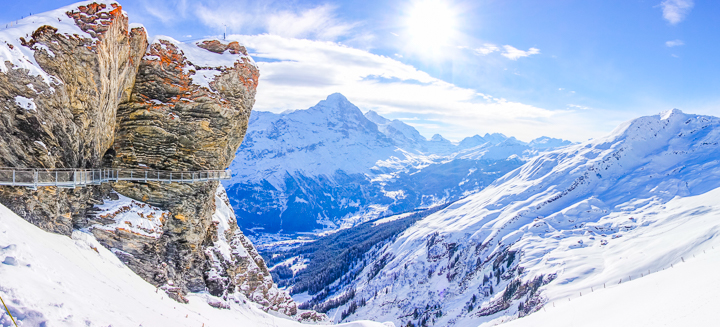 Travel, experiences, and learning new things were always very important to my dad, and he definitely instilled that passion in me from a very early age. He took me on road trips and camping trips as often as he could, and supplied me with all the books I could read along the way.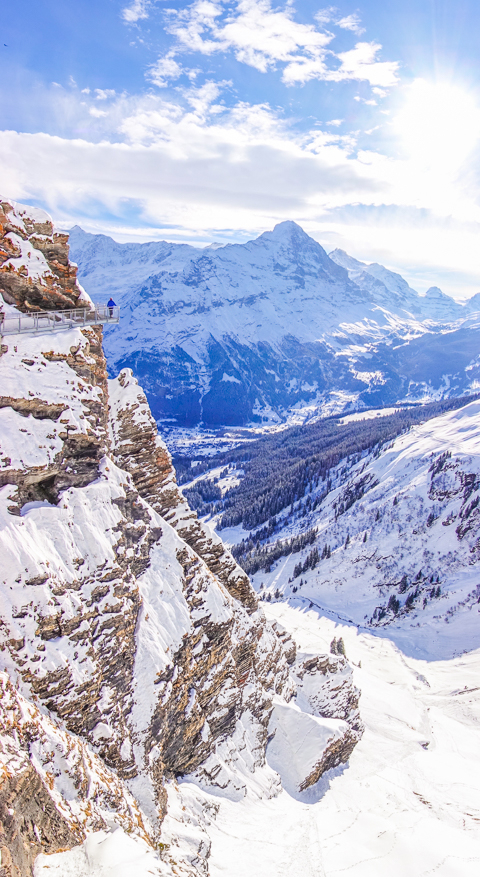 For the past few years I've been fortunate enough to take my dad on an annual ski trip, as a small token of appreciation for everything he did for me.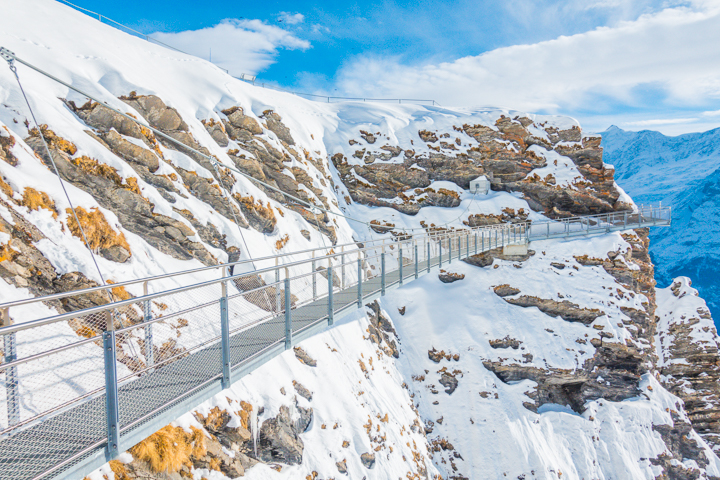 Skiing in the Swiss Alps has always been my dad's dream… I've heard him talk about it since I was a child. When I saw a deal on flights to Zurich from my local airport, I knew I had to make this dream a reality.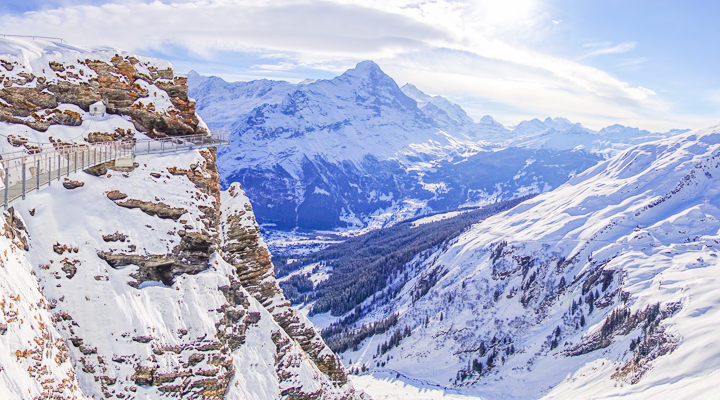 Of course our first stop was the Cliff Walk! We took a scenic cable car up to the top of the mountain and walked along the metal suspension bridge taking in the sweeping, panoramic views of the Alps and the town of Grindelwald below.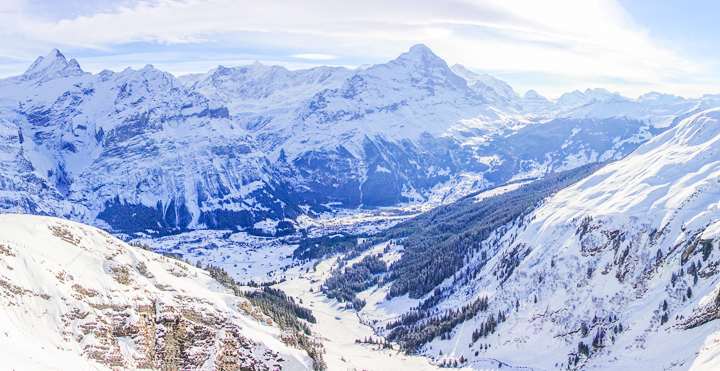 After that, my dad got to cross the second item off his bucket list… Skiing in the Swiss Alps.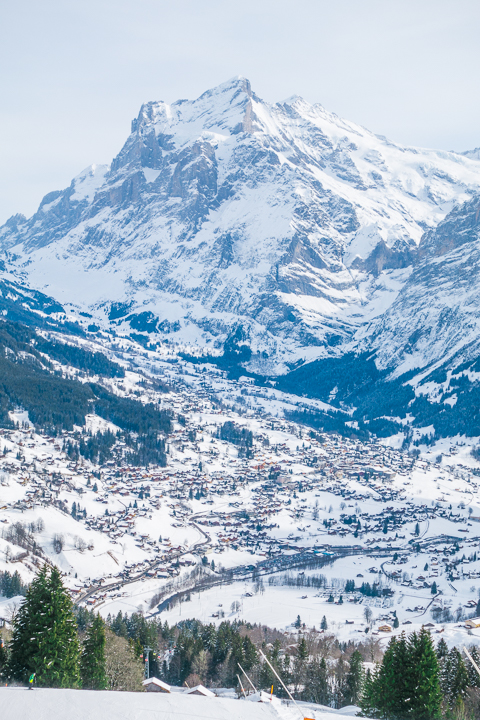 We rented our skis and equipment from Buri Sport. They have two locations in Grindelwald. One is right across the street from the train station — super convenient! Buri Sport has the best prices for ski rentals in Grindelwald. You can also click here for a 20% off discount voucher. Buri Sport guarantees satisfaction with your ski rentals. You can exchange any of your equipment free of charge if you are not 100% happy with it.  Definitely check out Buri Sport in Grindelwald for ski rentals and lessons!
---
Interlaken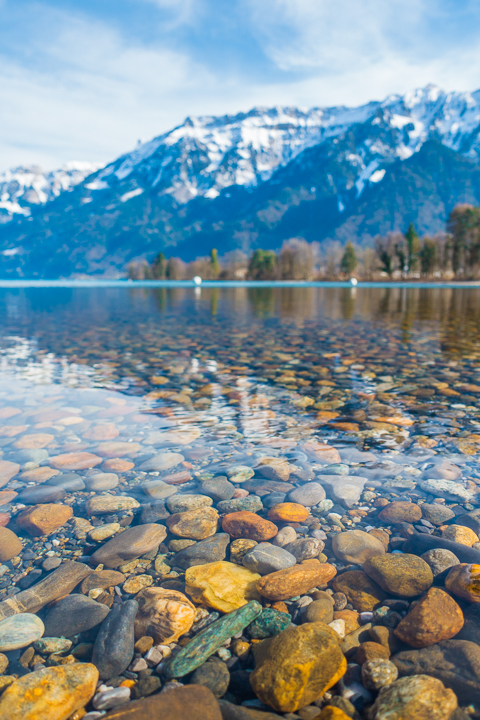 One of the things I love about Switzerland is how easy it is to get around — especially with the Swiss Travel Pass from Rail Europe. With the Swiss Travel Pass, you get unlimited travel on all trains, buses, and boats in Switzerland. Regional trains in Switzerland do not require reservations, so whenever you decide to go somewhere you can hop on any train and take any open seat. The trains are fast, reliable, and will take you anywhere you want to go. So convenient and efficient!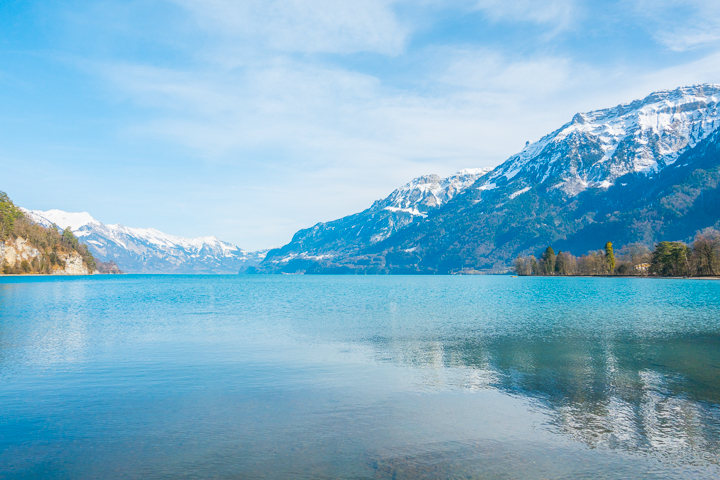 One afternoon after a morning of skiing, we hopped on the train to visit the neighboring town of Interlaken. I had passed by it twice on the trains and always thought it was SO gorgeous, and since it was so close and so easy to get to from Grindelwald, we decided to explore this beautiful lakeside village for the afternoon.
---
Lauterbrunnen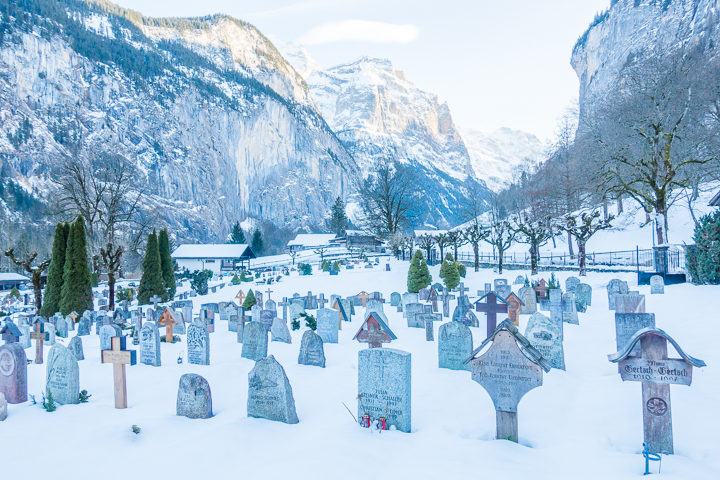 We spent a few hours in Interlaken, then hopped on the train to another beautiful nearby town, Lauterbrunnen.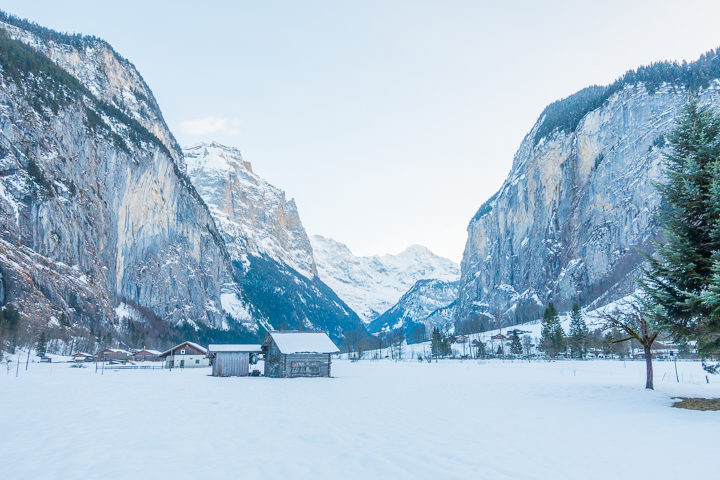 It was getting late in the day, and the sun was setting, but this little town, surrounded by towering mountains was straight out of a fairytale. I'd love to come back  one day!
---
Top of Europe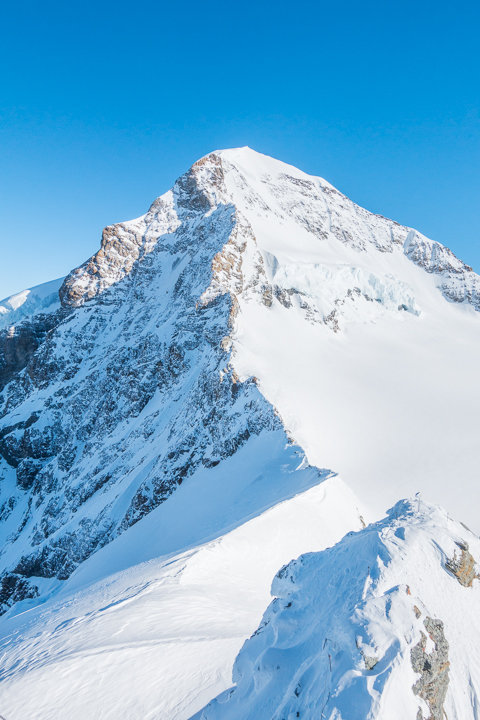 Another fun half-day excursion in Grindelwald is the Top of Europe!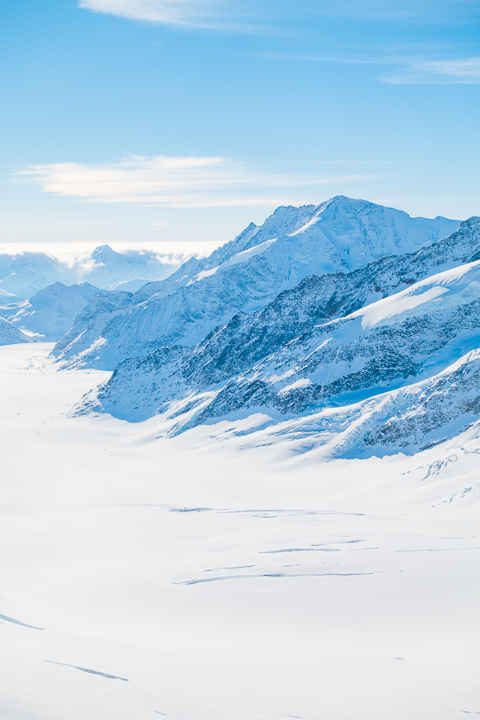 We took the a cog wheel train to the "Top of Europe" for a magnificent overlook.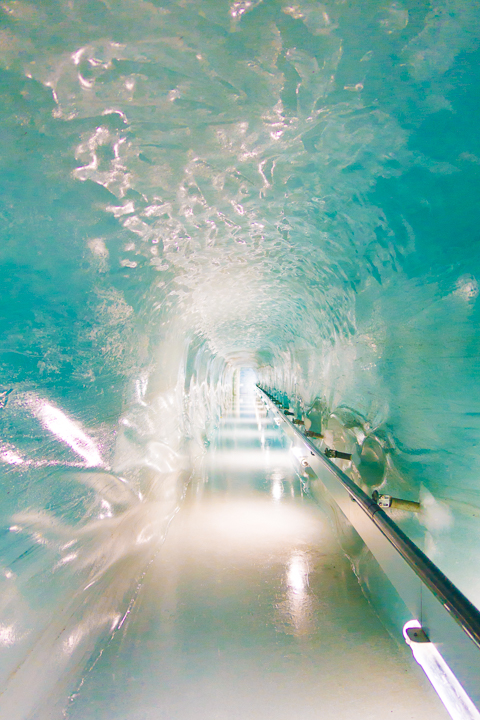 The coolest part (literally!) is walking through the Ice Palace!!! They have carved an ice tunnel through a glacier that you can walk through. Everything you see above is ice! Even the floor!
---
Where to Stay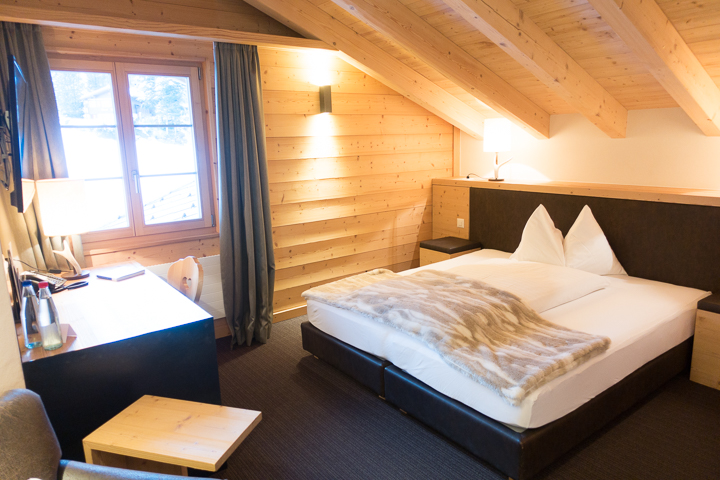 We could not have asked for a more perfect place to stay in Grindelwald than the Aspen Alpin Lifestyle Hotel. It is one of the only ski in / ski out hotels in Grindelwald, so it was perfect for us! Our room was so cozy and spacious.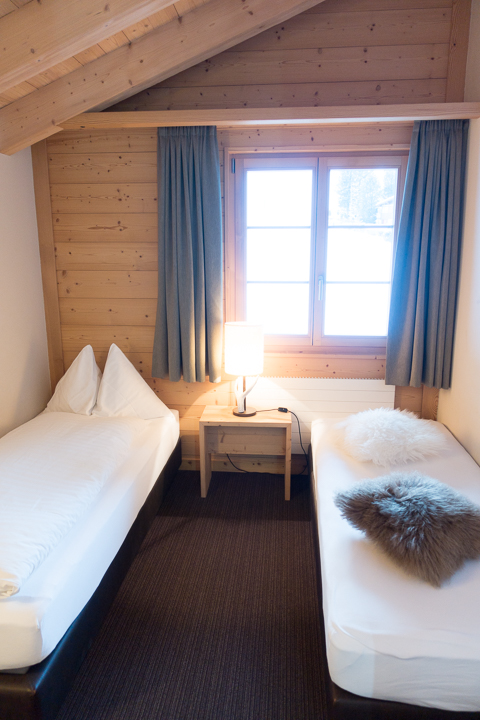 Our particular room even had two separate bedrooms. Perfect for a family!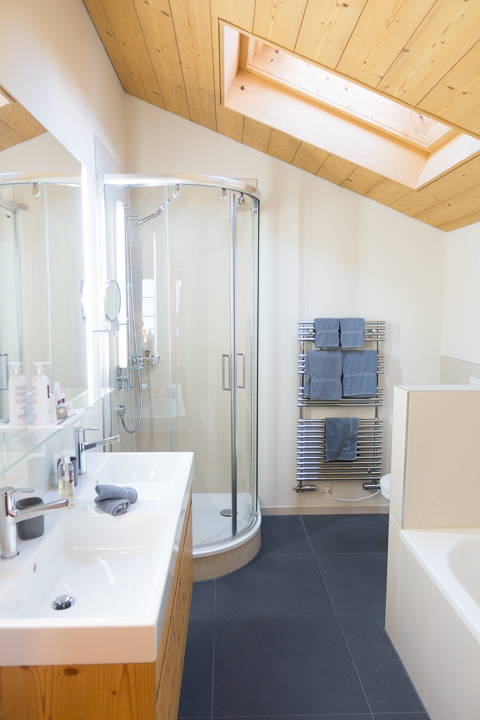 The water pressure in the bathroom was great, the sinks had plenty of counter space, and I always love a heated towel rack. Such a nice touch!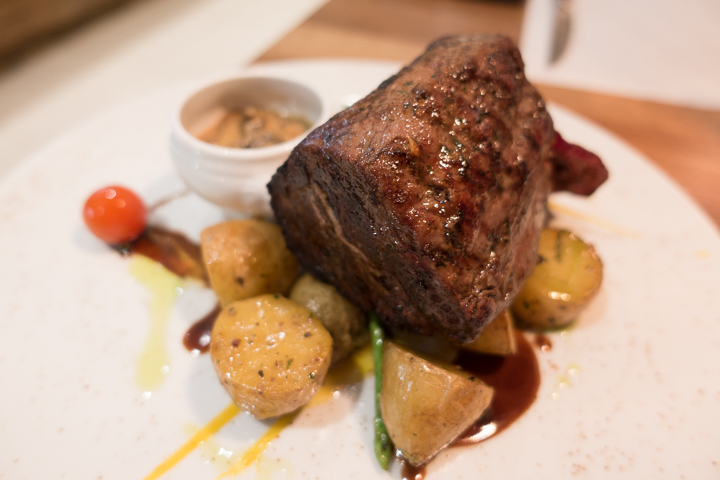 We had dinner at the hotel for our first night in Switzerland. So good!
---
Where to Eat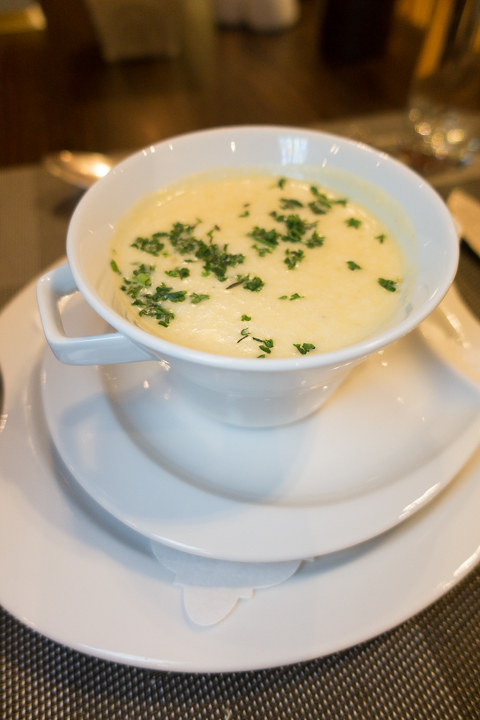 Another one of our favorite meals in Switzerland was at Restaurant Français at the Hotel Belvedere.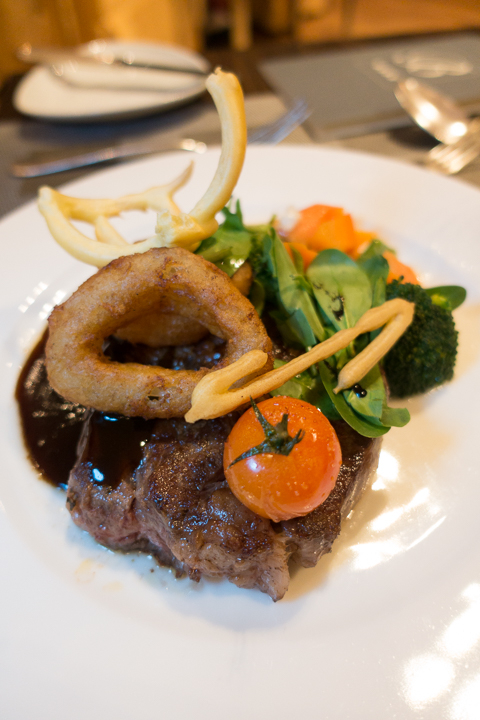 Restaurant Français offers inventive cuisine prepared with fresh, locally grown ingredients and features not only classic Swiss specialities but also light fusion with Mediterranean and Asian influence.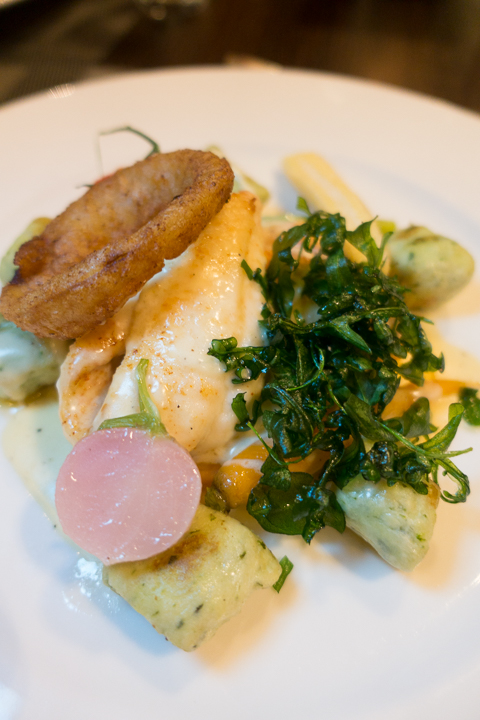 My fillet of sole fried in nut butter with gnocchi was amazing!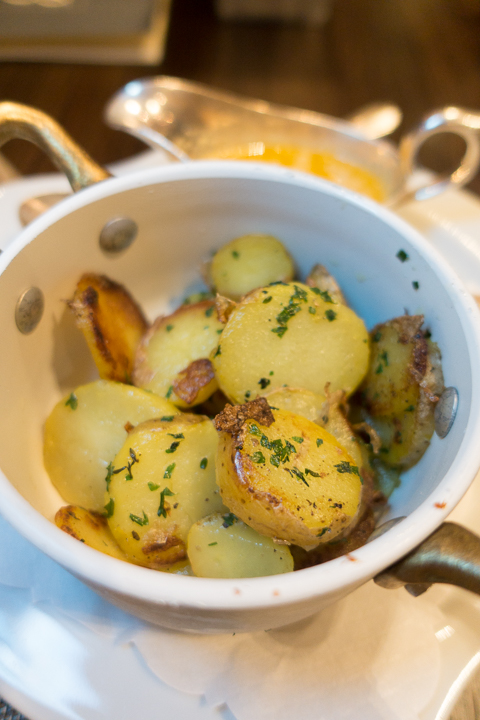 I am still dreaming about these potatoes!!
After Grindelwald we made our way to one of my absolute favorite places I went this summer… Zermatt!! Home of the Matterhorn!! Stay tuned for more!! :) xoxo