Blown Away by Lucerne, Switzerland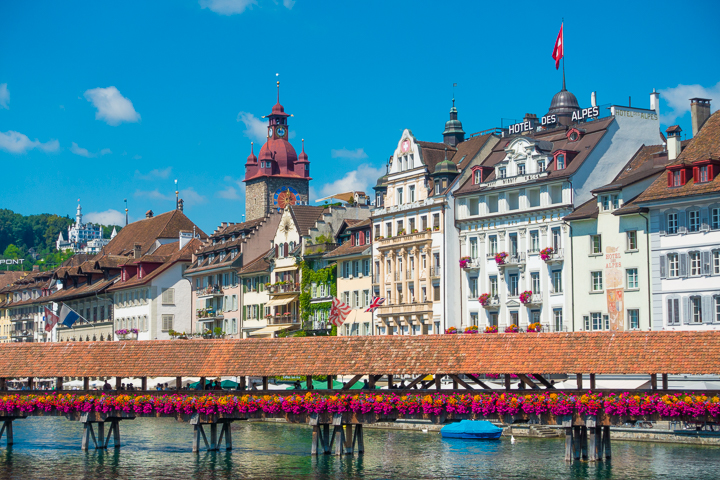 This summer I spent 2 incredible weeks in Switzerland with one of my girlfriends. It was my first time there, and I can honestly say Switzerland is one of THE most beautiful places I've ever been. We went to Lucerne, Zurich, Zermatt, Montreux, and Geneva. You might have already seen my post about Geneva! :)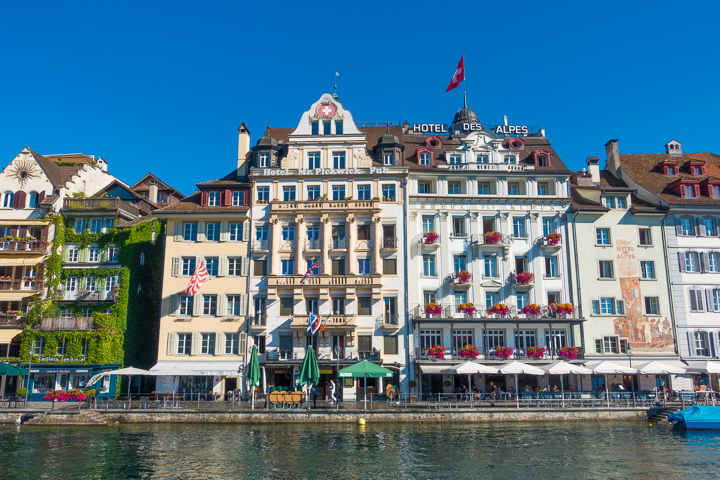 To get anywhere we wanted to go in Switzerland, we used the 15-Day Swiss Travel Pass from Rail Europe. With the Swiss Travel Pass, you get unlimited travel on the Swiss Travel system including trains, buses and boats.
You also get free access to over 490 Swiss museums and other travel bonuses including free or discounted access to various mountain excursions.
Regional trains in Switzerland do not require reservations. So if we decided to go somewhere one day, we could just hop on with our rail pass and take any open seat!
Traveling in Switzerland was so convenient and so efficient. The Swiss Travel Pass is a must for traveling in Switzerland!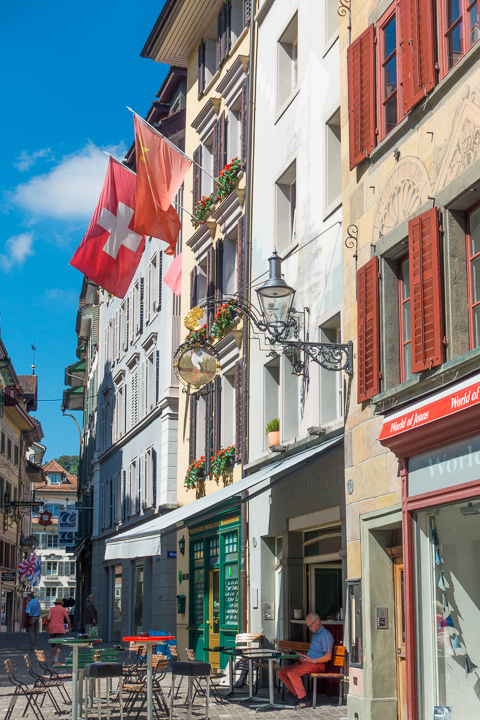 Everywhere we went was astonishingly stunning, but Lucerne absolutely took my breath away. I highly, highly recommend adding Lucerne to your bucket list.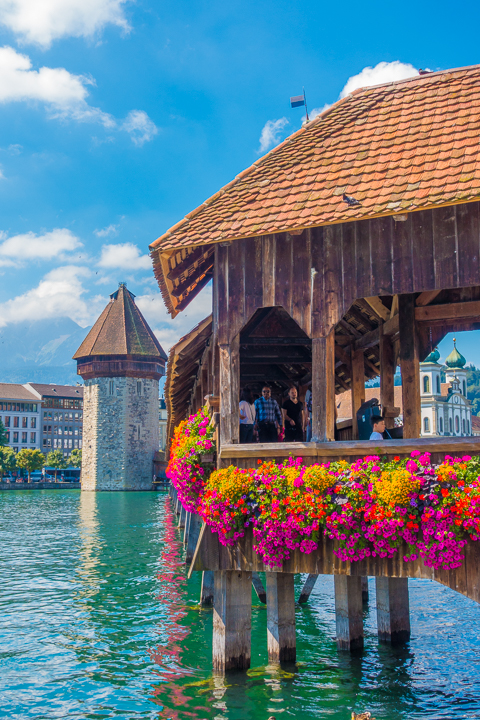 Take a look below at this charming city… Here's what all you need to see! :)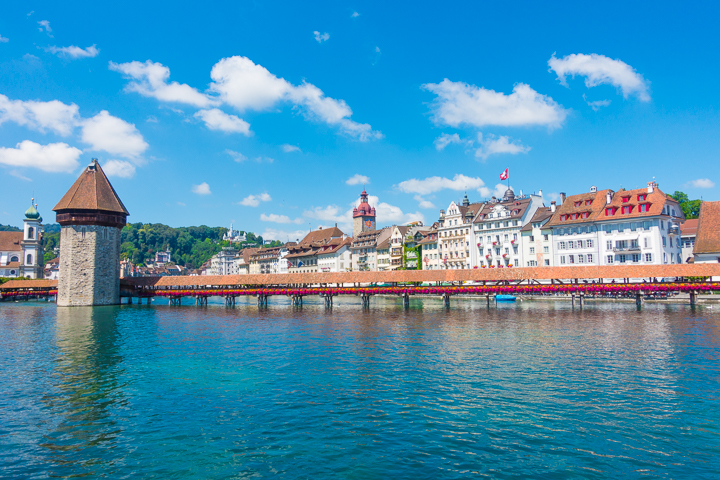 The Chapel Bridge is a covered wooden footbridge across the Reuss River. It leads from one side of the river directly to St. Peter's Chapel.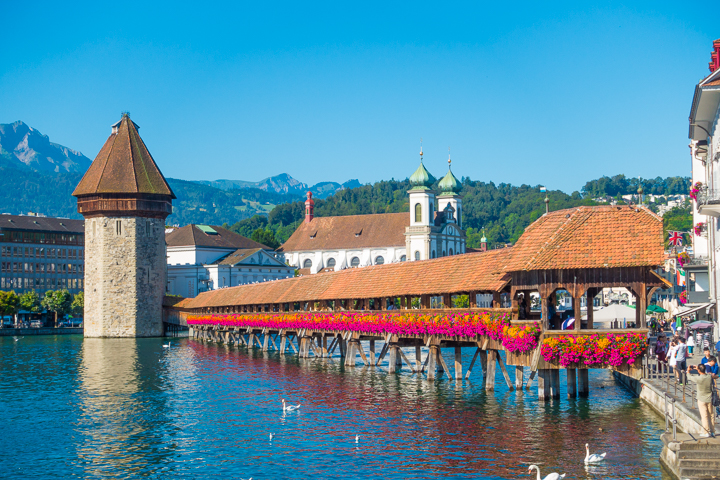 It's the oldest wooden covered bridge in Europe.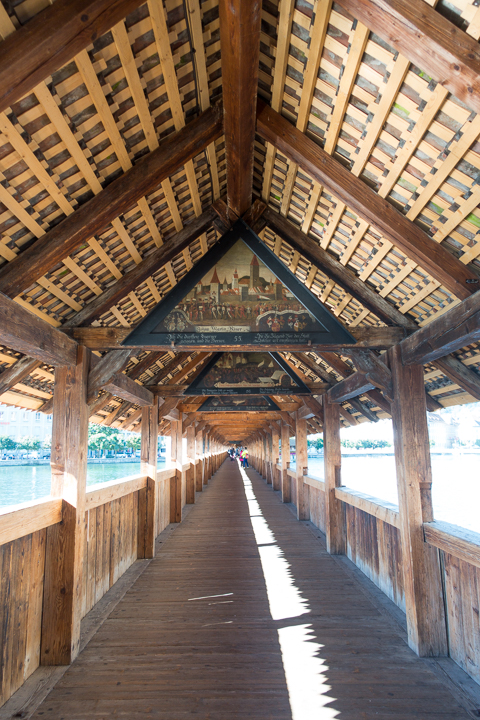 The bridge is unique because of its interior paintings which date back to the 17th century!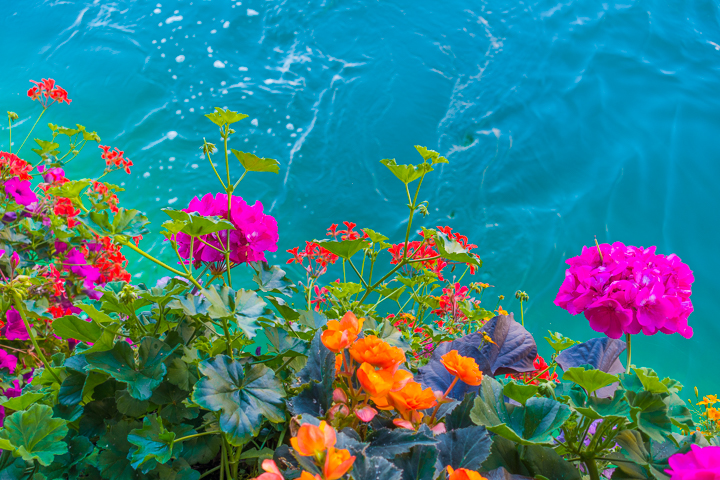 The flowers over the water are so beautiful!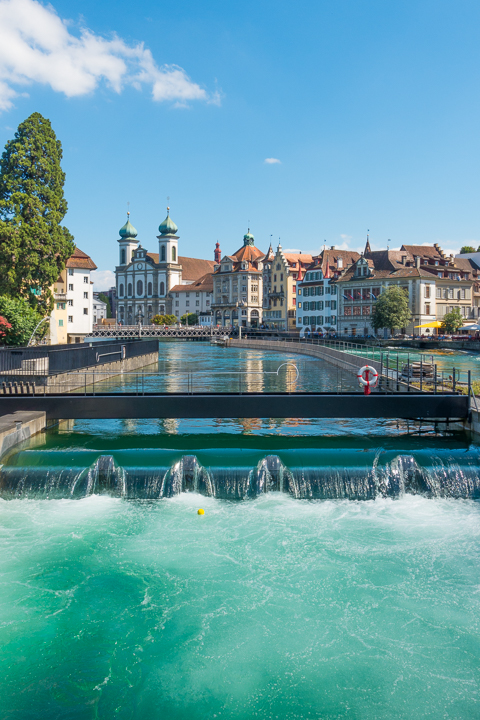 A little further down the river is another covered bridge, the Spreuer Bridge.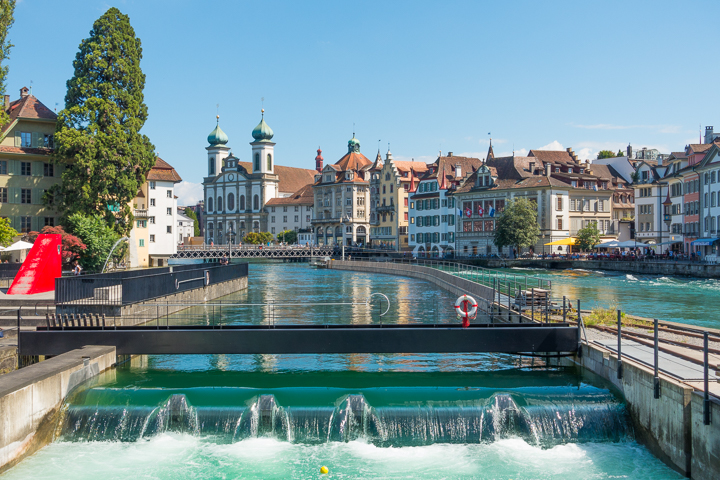 Definitely check out the view of the needle dam from this bridge as well!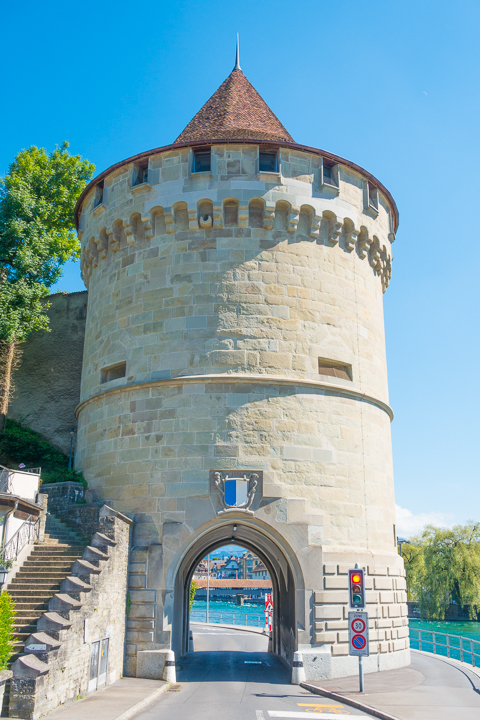 A large portion of the fortification wall built in 1386 surrounding the city of Lucerne is amazingly still almost entirely intact to this day.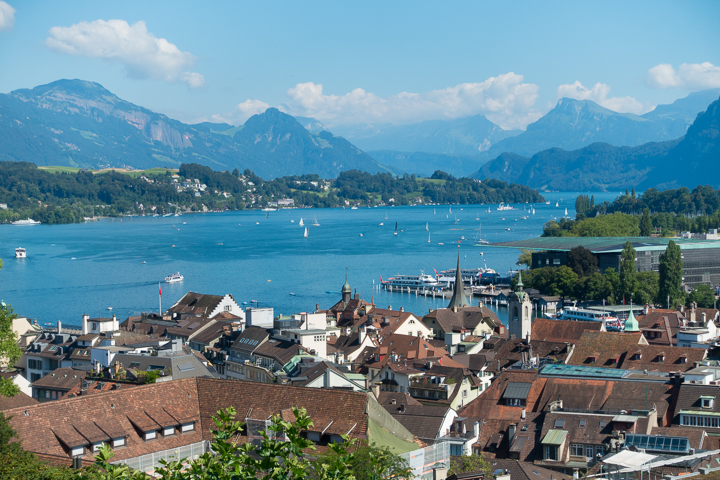 The wall and the four towers are freely open to the public.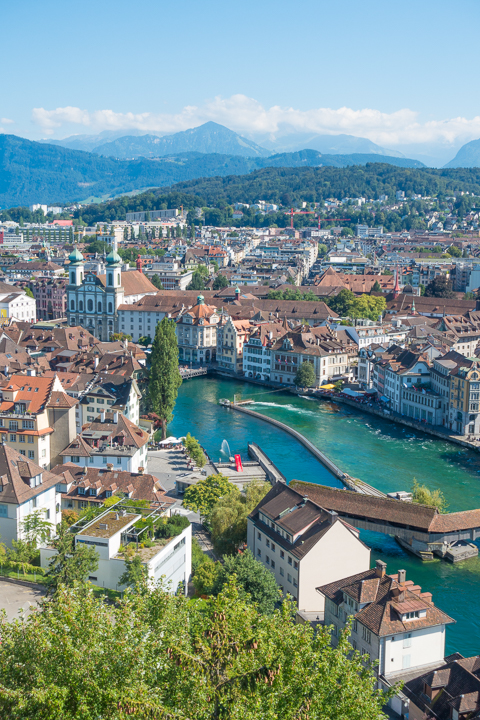 You can walk along the wall for a breathtaking panoramic view of Lucerne from all angles.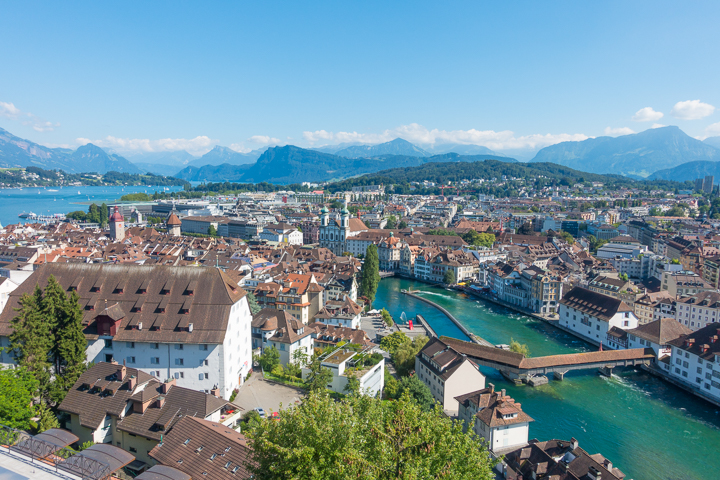 Be sure to climb the towers as well!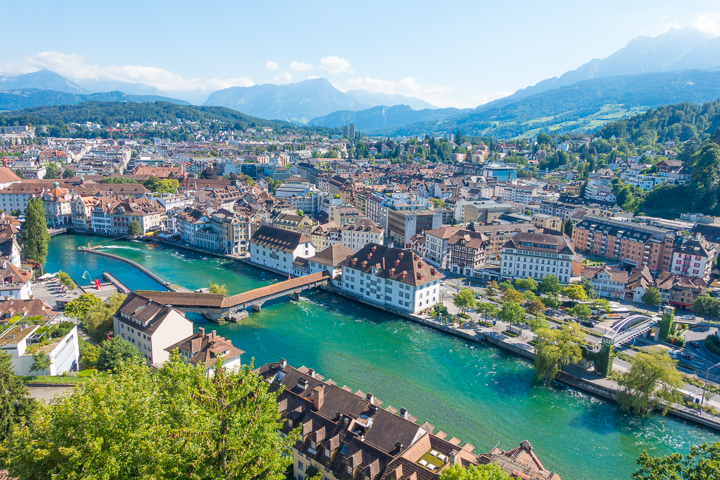 Definitely a great way to spend the afternoon.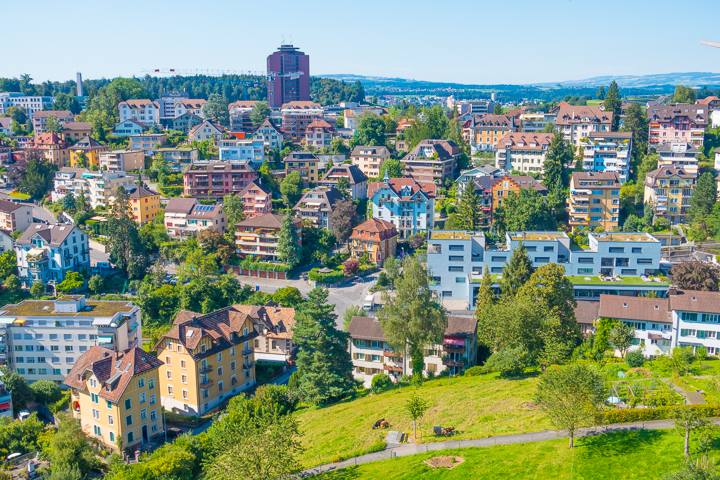 The tower pictured above (Nölliturm) is the only one with an open viewing platform, so if you're only going to go up one tower, make it this one! :)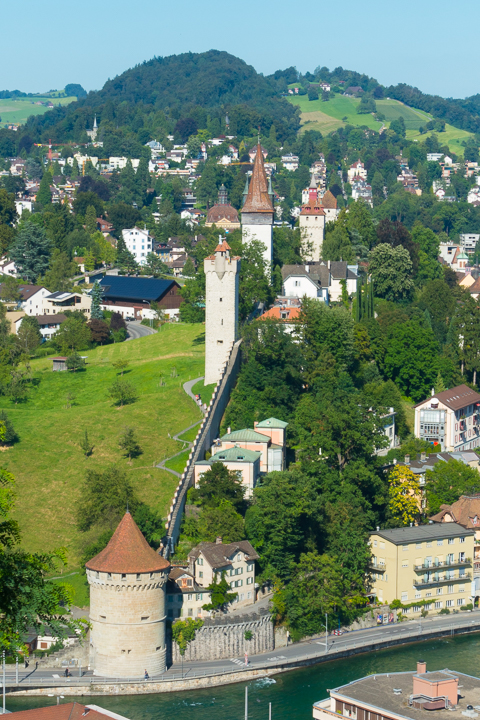 Above is a view of the wall and the towers.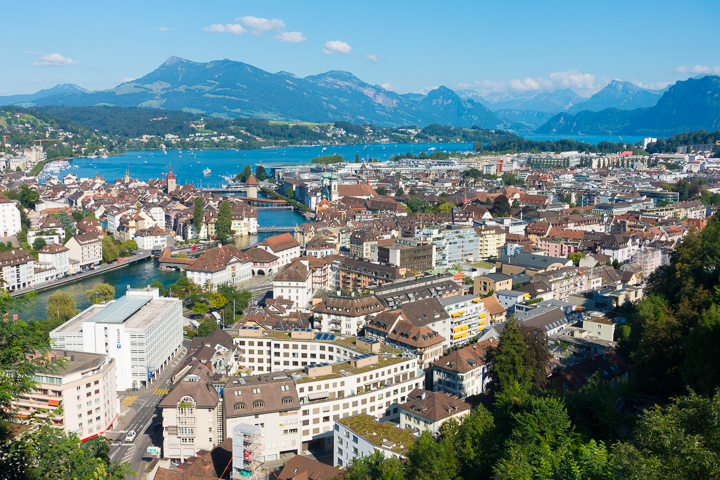 Another great place for a beautiful view of Lucerne is Château Gütsch. You can ride the funicular up to the hotel, which is fun all by itself! :) It would be a great place to have a drink or a meal, or just go for the view!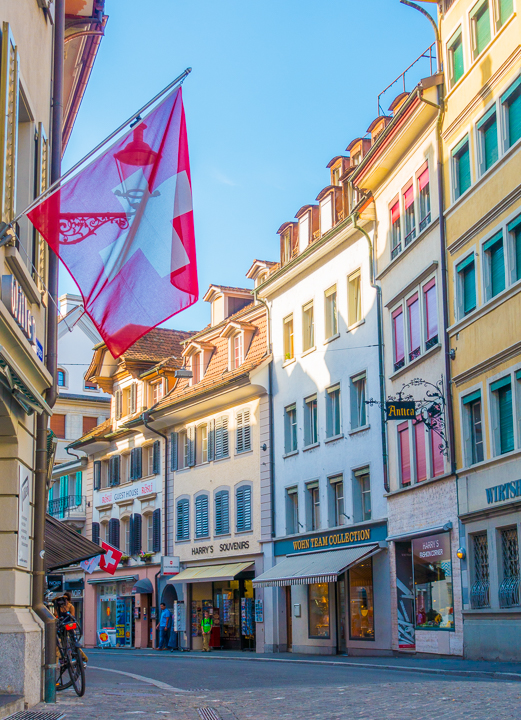 Lucerne is small, it's impossible to get lost.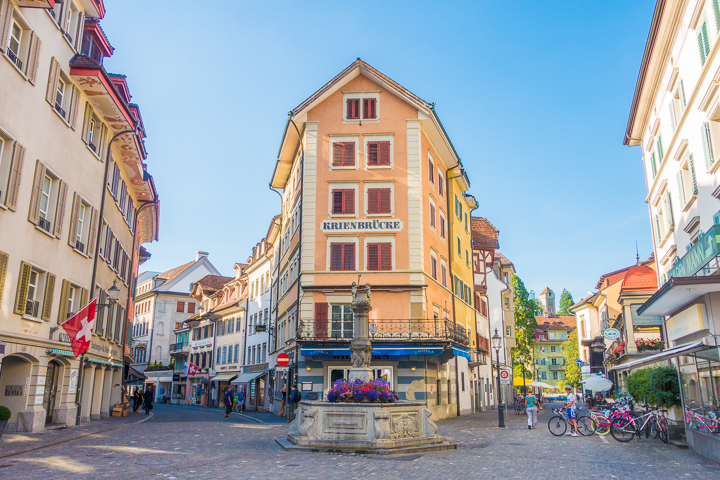 Definitely spend some time just wandering the streets!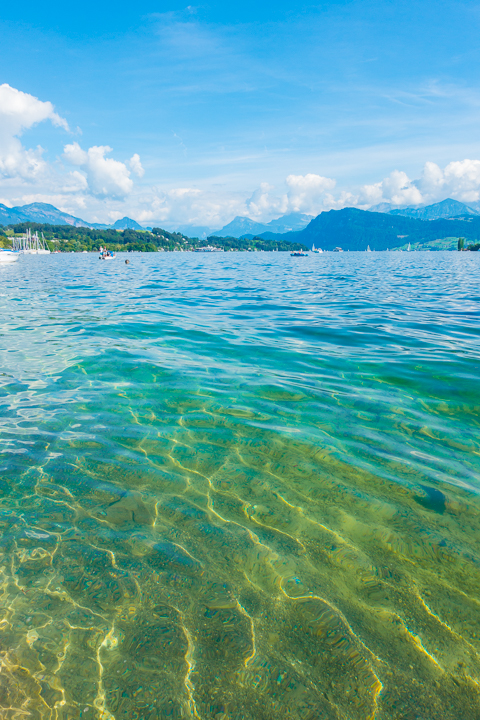 Ohh, and the lake…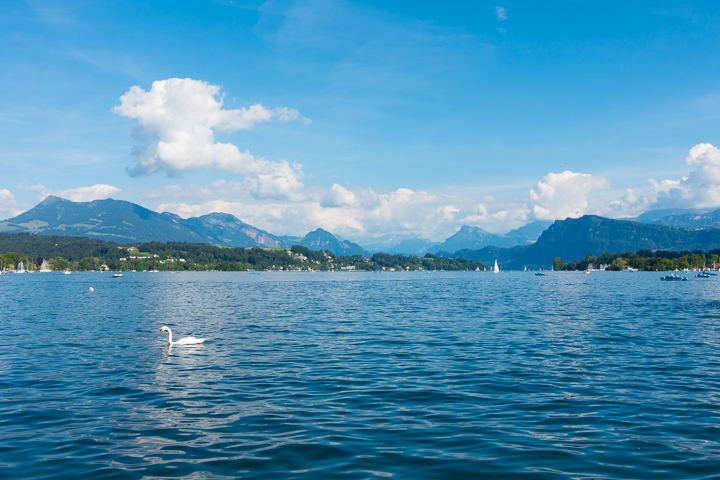 So beautiful!!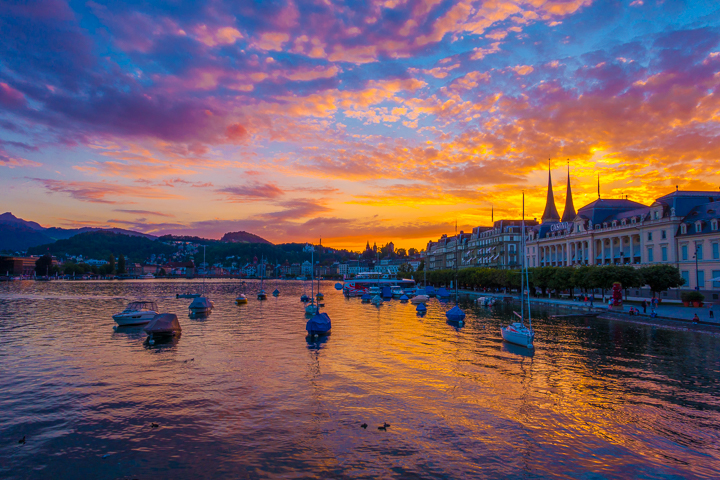 The sunsets over the lake are unreal!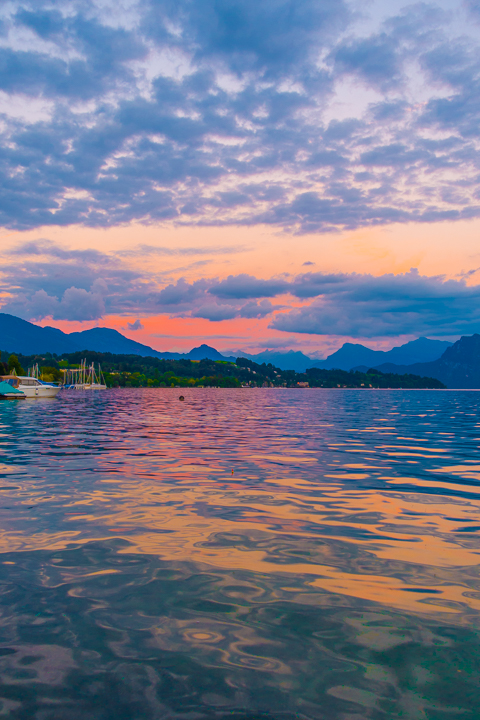 The color of the water is just incredible.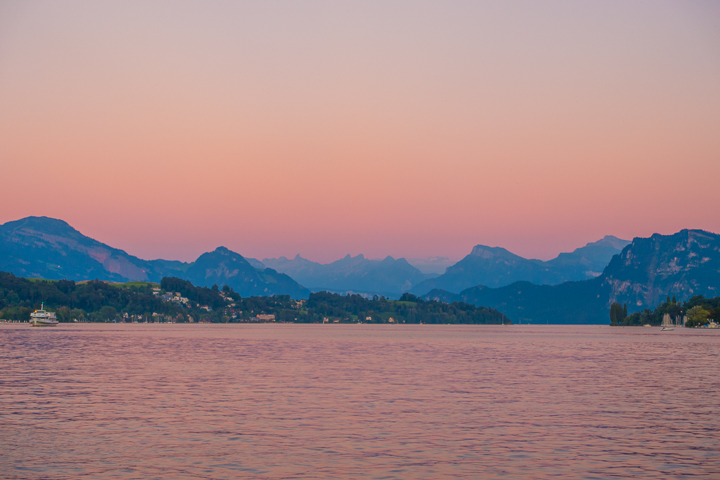 We stayed right on the lake at the Hotel Palace Luzern. More on our hotel in the next post!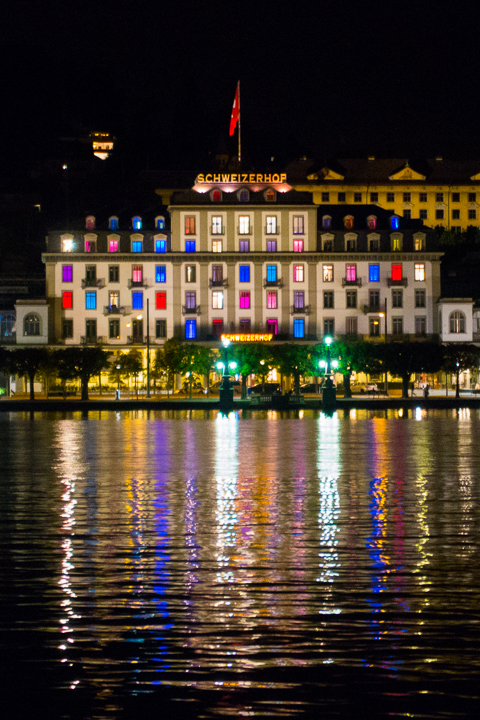 Loved waking up and going to sleep every night with a beautiful view of the water. Such a gorgeous place.
Until next time!! xoxox