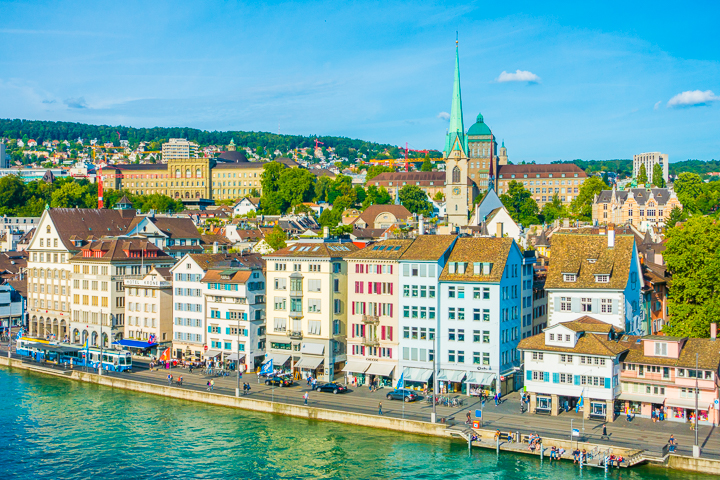 After three gorgeous days in Lucerne, we hopped on a train and made our way to Zurich, the second stop on our 2 week tour of Switzerland.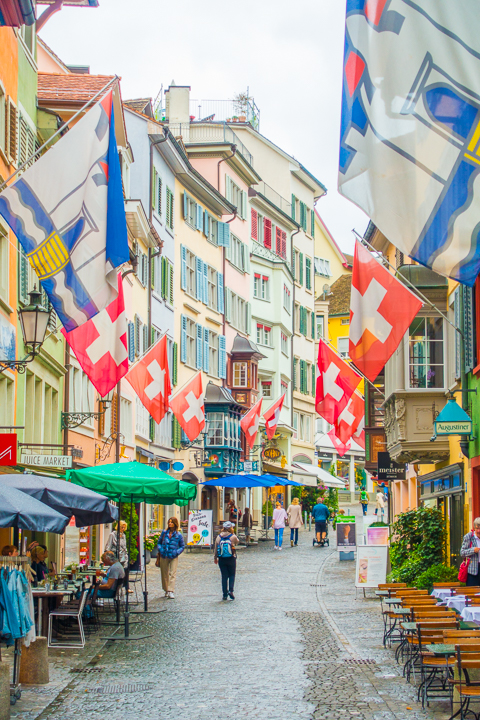 We spent 15 nights total in Switzerland — 3 nights in each city: Lucerne, Zurich, Zermatt, Montreux, and Geneva.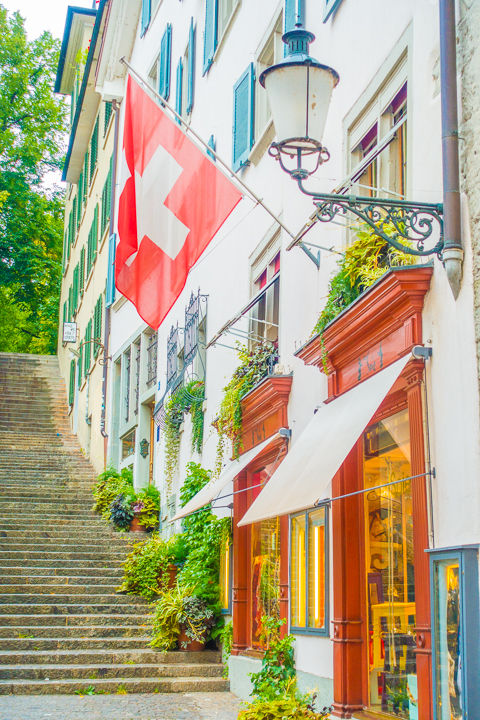 With our Swiss Travel Pass from Rail Europe we got unlimited travel on the Swiss Travel system which includes all trains, buses and boats. Regional trains in Switzerland do not require reservations, so whenever we were ready to leave we could just hop on the next train and take any open seat. The Swiss Travel Pass makes traveling in Switzerland SO easy!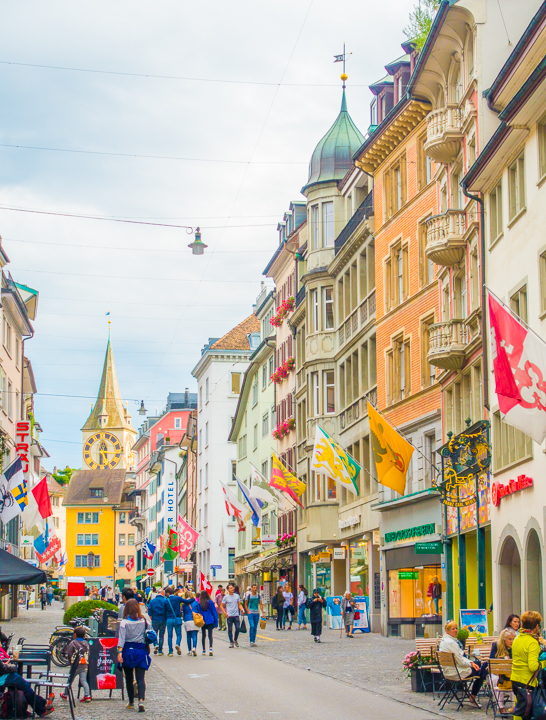 We had three rainy days in Zurich, but that didn't stop us from exploring this beautiful, colorful city!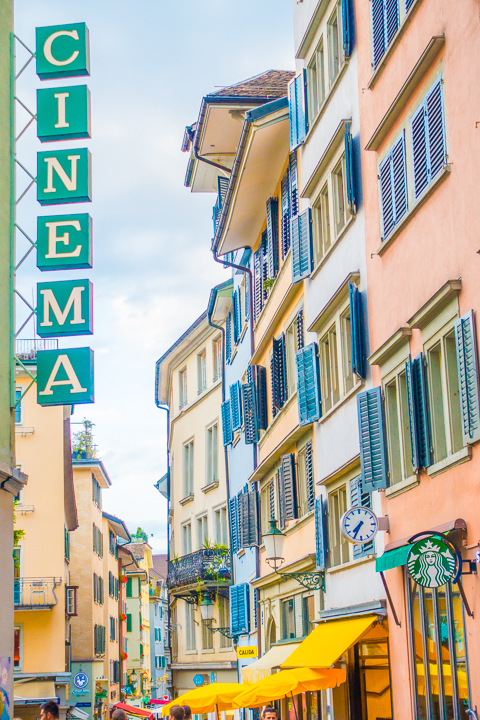 We had so much fun getting lost and exploring the streets of Old Town Zurich.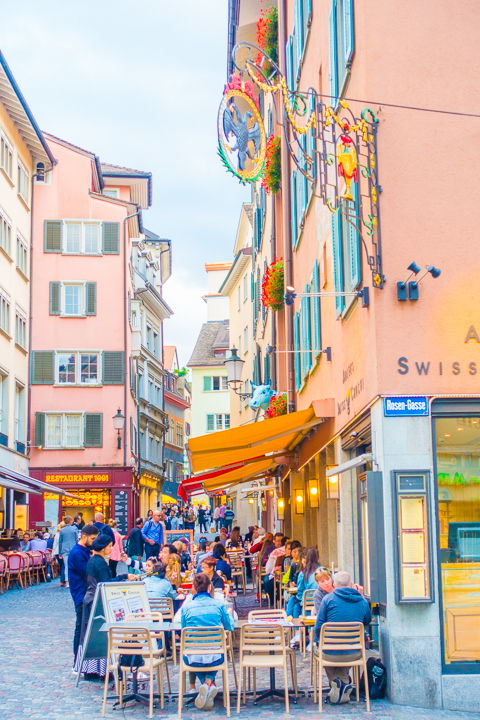 Loved the narrow, pedestrian streets…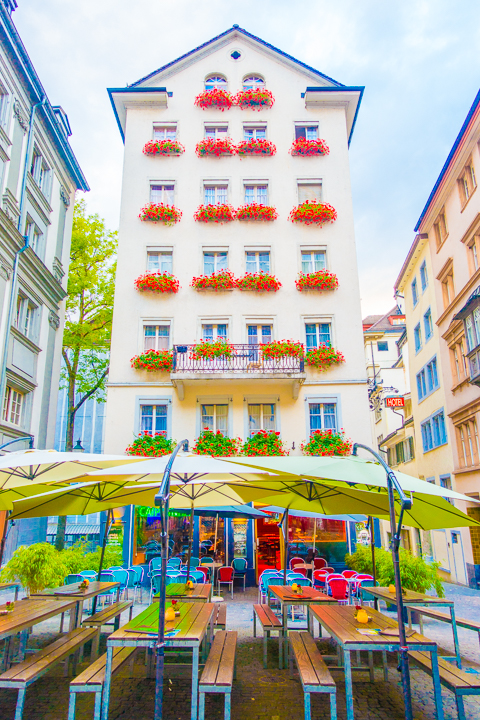 The colorful cafes..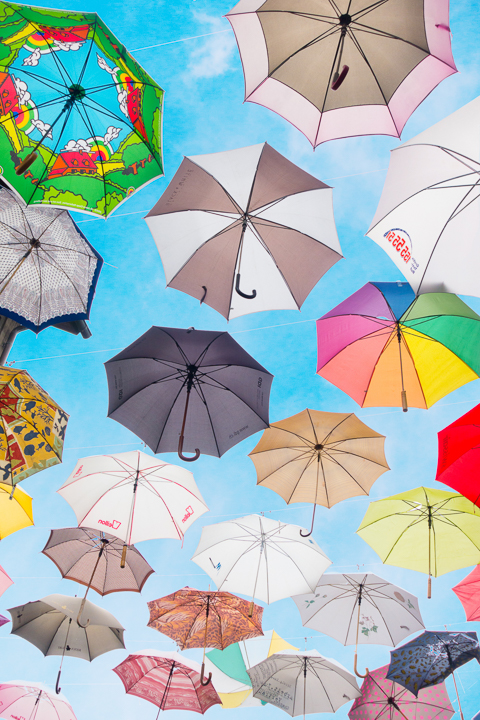 There was even a narrow street adorned with hundreds of vibrant floating umbrellas.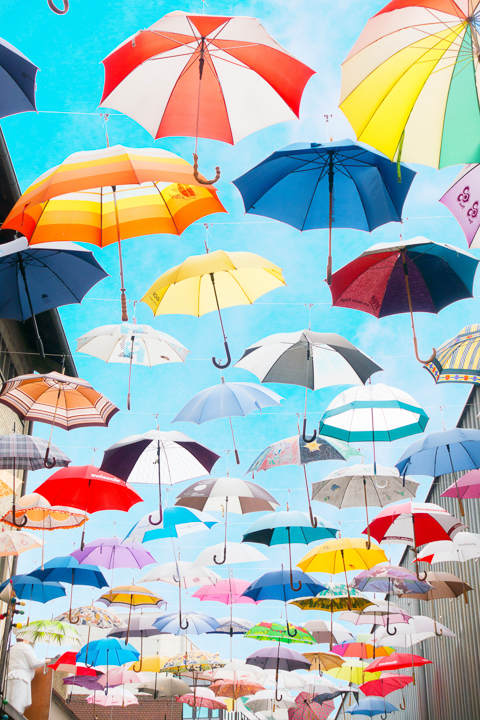 I was giddy!! Head over to Gerold Chuchi to see the umbrella street in Zurich. You can still see the umbrellas even if the restaurant is closed. :)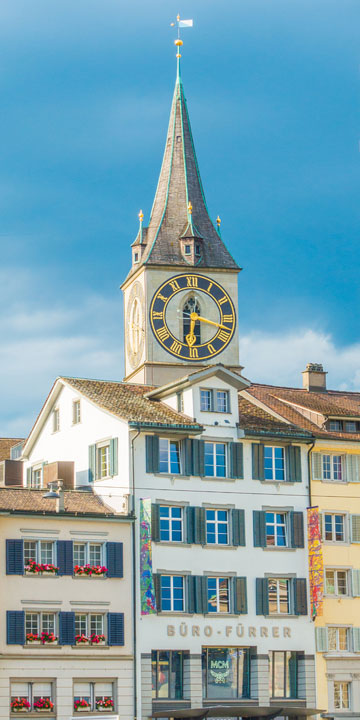 Of course on the last day it started to clear up! Hah!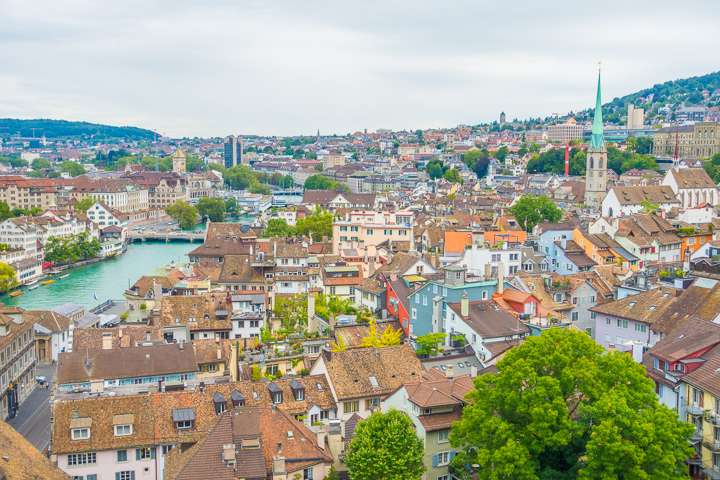 One of my favorite things we did in Zurich was go up in the tower of the Grossmünster cathedral.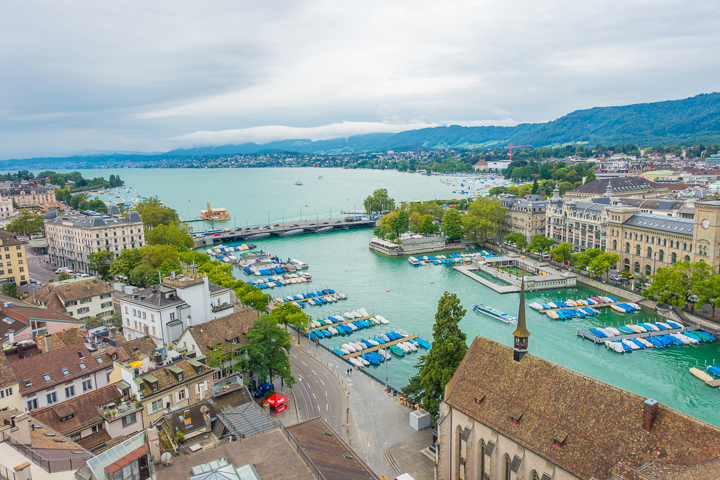 Such a beautiful view of Zurich and the lake.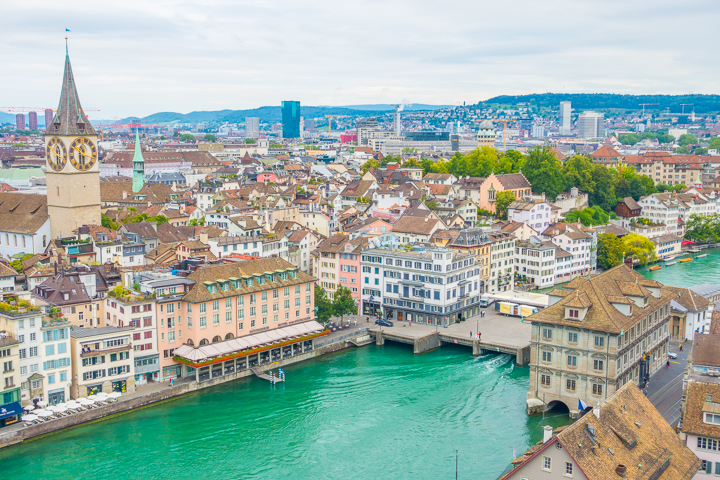 I can't even imagine how much more beautiful it would have been on a sunny day!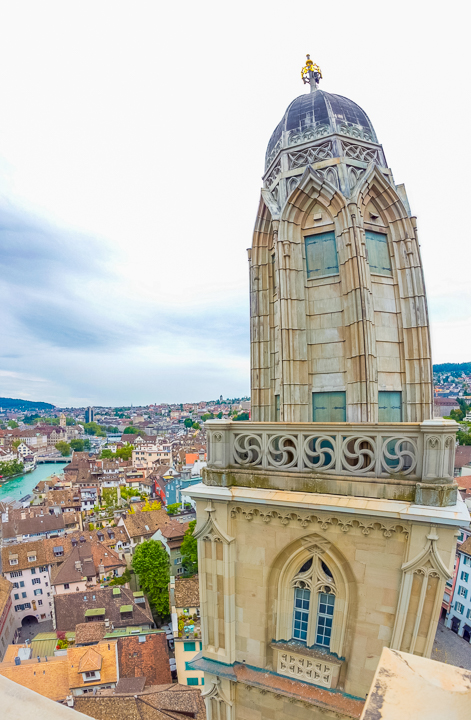 The Grossmünster is an iconic landmark cathedral in Zurich with two matching towers.

Here's a panoramic view of Zurich from the Grossmünster tower.
---
Chocolate Taste Testing in Zurich
Switzerland is world renowned for its chocolate! While we were in Zurich we had to try as much chocolate as physically possible. We went on a chocolate taste-testing and tried all the most popular chocolate shops in Zurich to see if could find the best chocolate in Zurich. Here's what we found!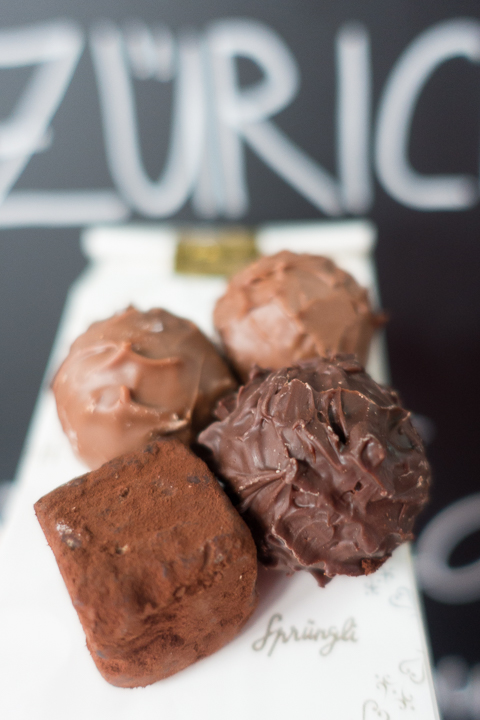 This is probably the most famous (and expensive) chocolate in Switzerland. I tried basically the same 4 truffles at every shop: milk, dark, hazelnut and caramel. I have to say, Sprungli definitely lives up to its reputation. This might have been my favorite out of all the ones we tried! :)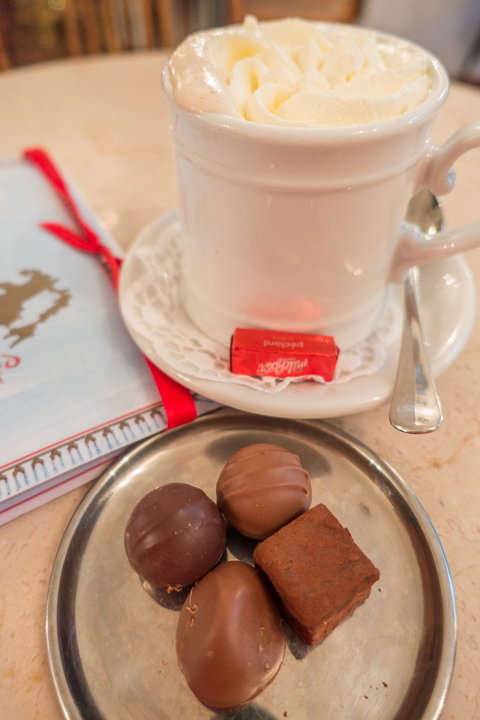 Reported to have the best hot chocolate in Zurich. Since it was cold and rainy, it was definitely the perfect opportunity to try for myself. It was delicious!! Loved the chocolate here as well.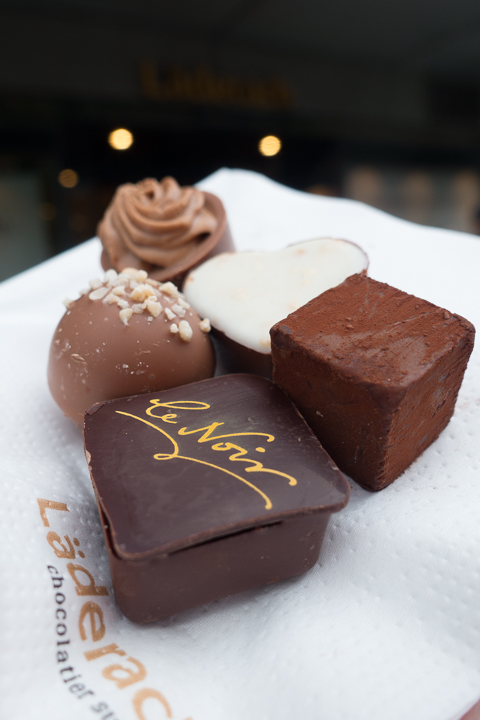 Another popular chocolatier in Switzerland. You can't go wrong here!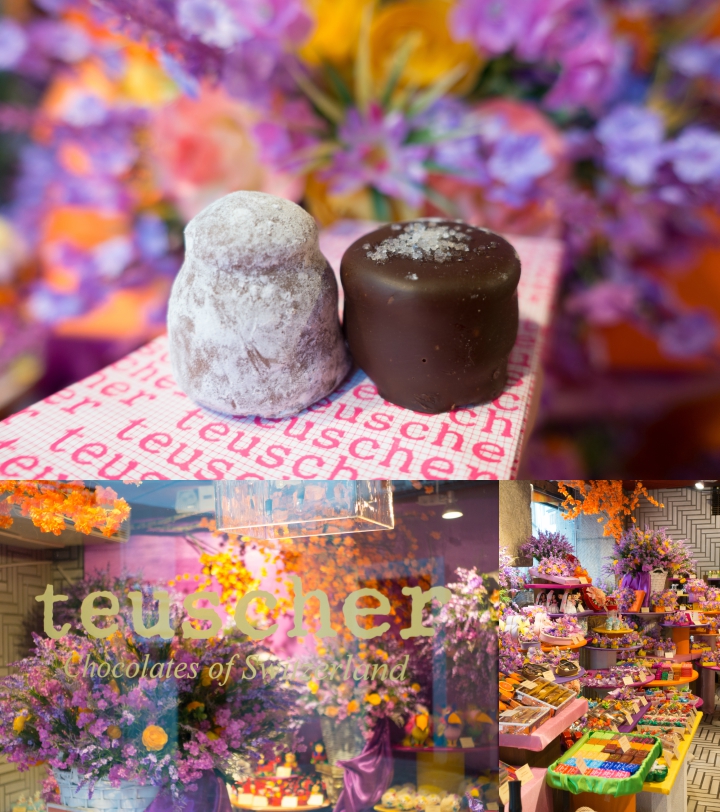 This shop is absolutely gorgeous and definitely worth popping in. They are famous for their champagne truffles. However, this was probably my least favorite chocolate out of all the ones we tried.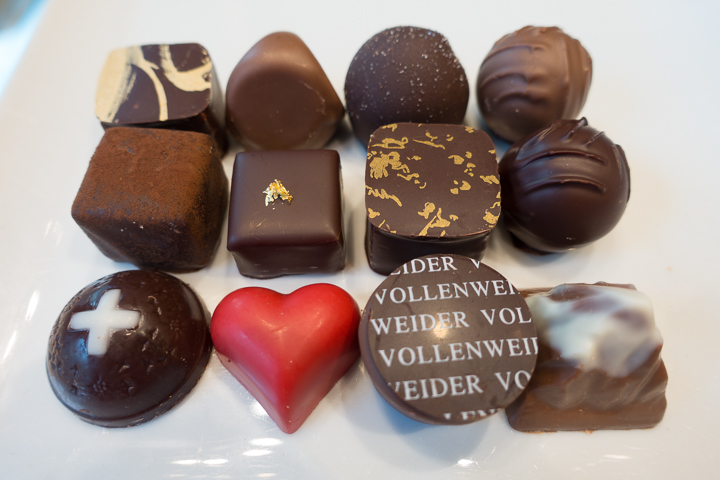 Oh my gosh, how fun are these gorgeous truffles?? I especially love the Matternhorn on the bottom right!! These were probably my second favorite chocolates out of all the ones we tried.
---
Where to Eat in Zurich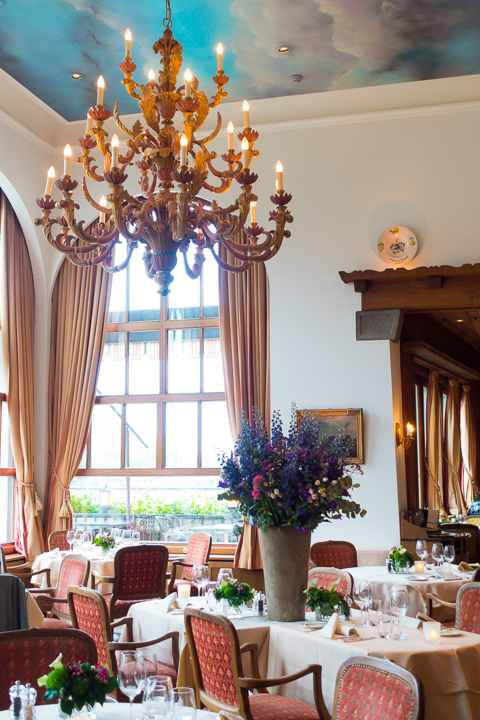 A beautiful meal in Zurich with a gorgeous view over the river! On a nice day you can sit out on the terrace and enjoy a panoramic view of Zurich.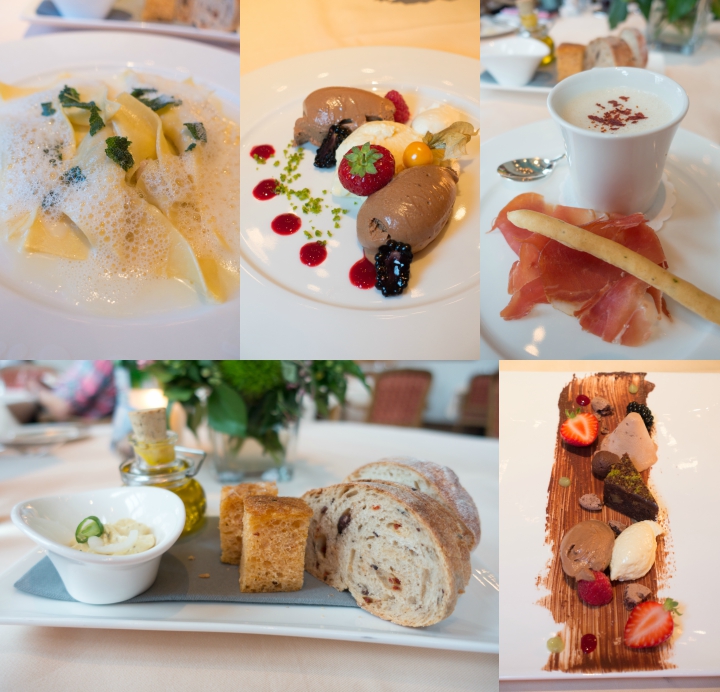 Loved everything we had here. My ravioli was amazing! And how gorgeous are these desserts??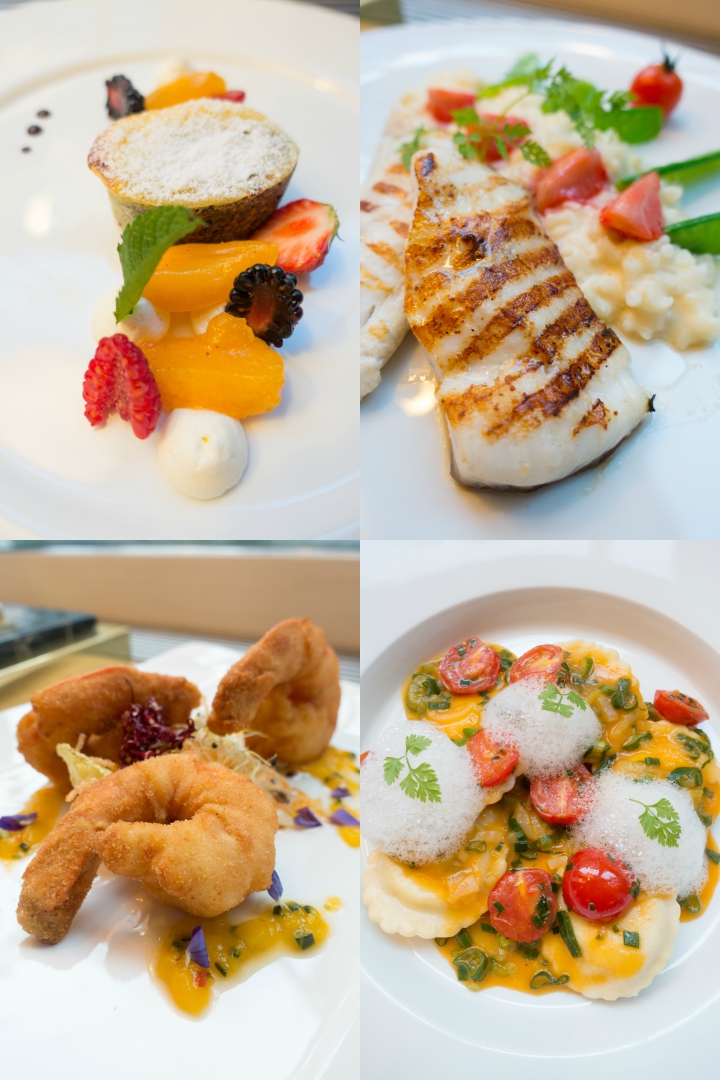 A flawless experience from start to finish. The service here was impeccable. The staff are very kind and friendly. The maître d, Helmi, is a legend in Zurich! Everything we had here from starters, entrees, to dessert was phenomenal. A meal at La Soupiere is a must before you leave Zurich!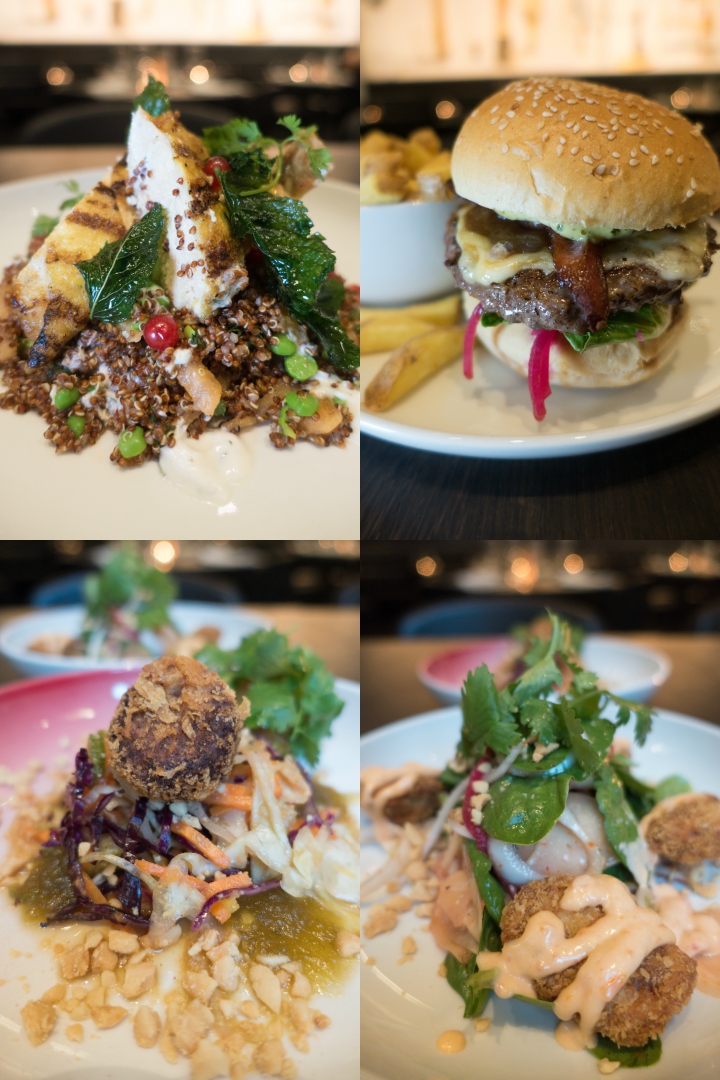 A delicious meal right in the heart of Old Town Zurich. The location can't be beat! Friendly staff, charming atmosphere.
---
Our Hotel in Zurich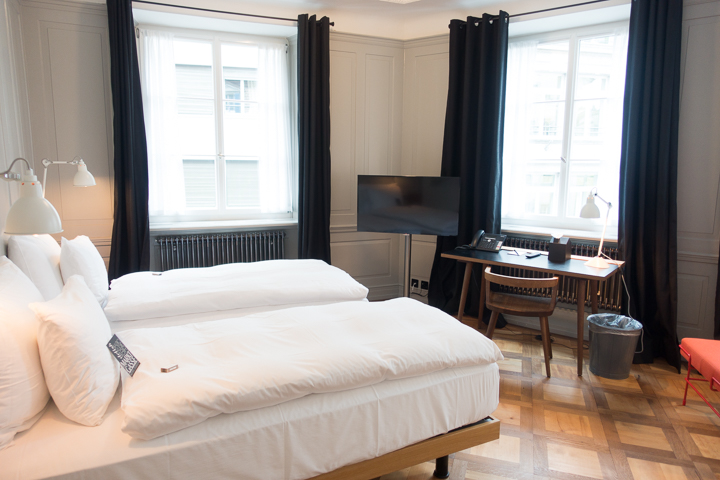 While we were in Zurich, we stayed at the gorgeous Marktgasse Hotel.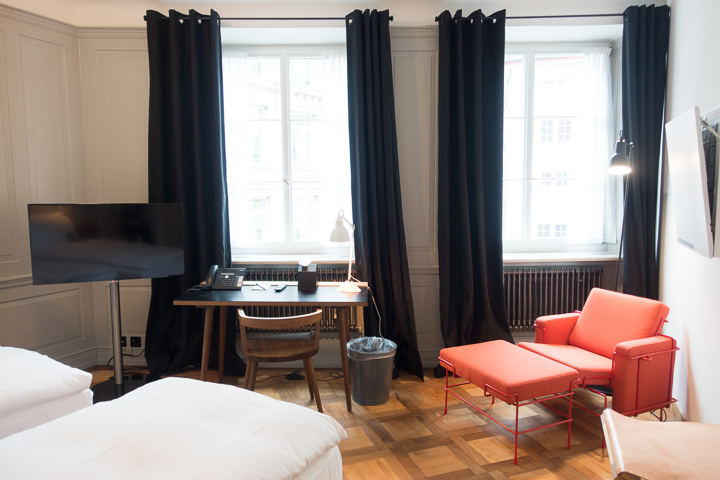 We loved everything about our stay here. The hotel and rooms are bright and updated with all modern comforts.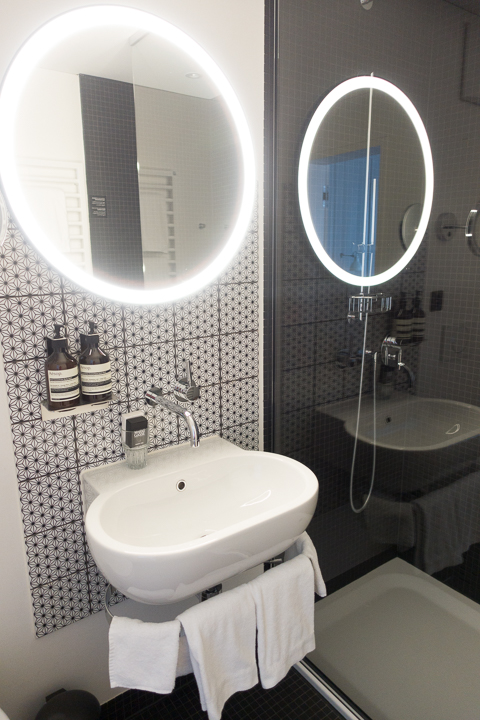 Loved this lighting in the bathroom!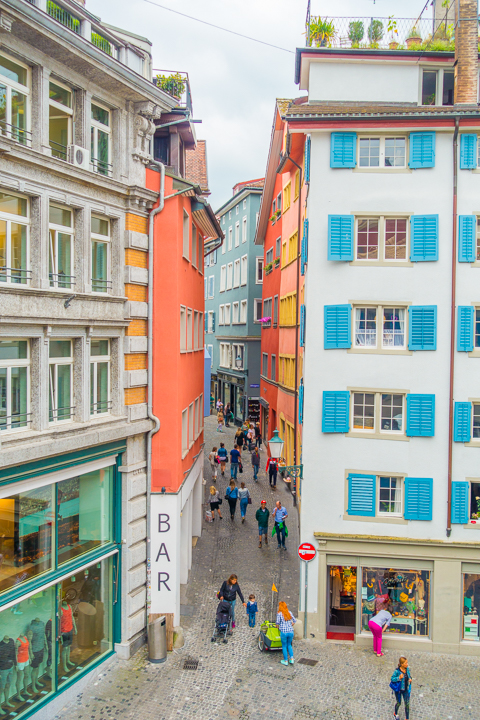 The location absolutely cannot be beat. The Marktgasse is right in the middle of Old Town Zurich. This was the view from our room! Step out the front door of the hotel and walk in any direction to explore the beautiful, colorful streets of Old Town Zurich.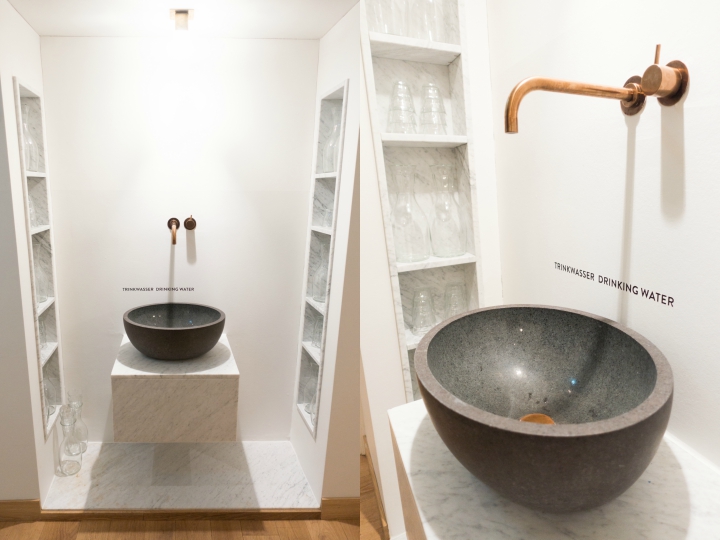 The even have filtered drinking water on every floor with carafes and glasses for you to take back to your room.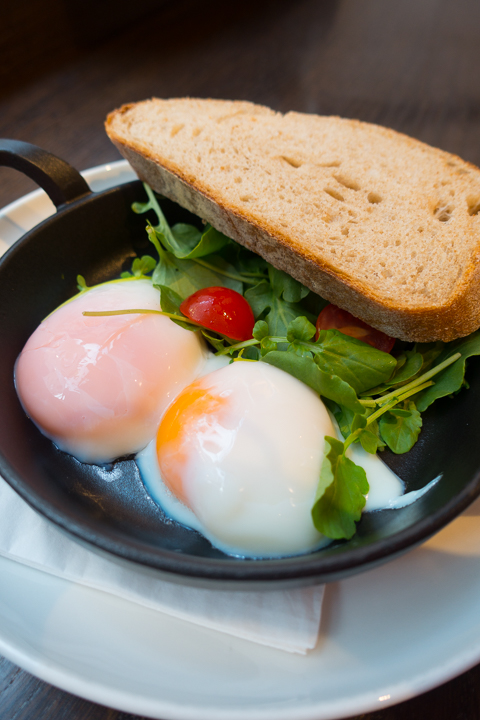 For breakfast and lunch you can eat at Delish Cafe downstairs.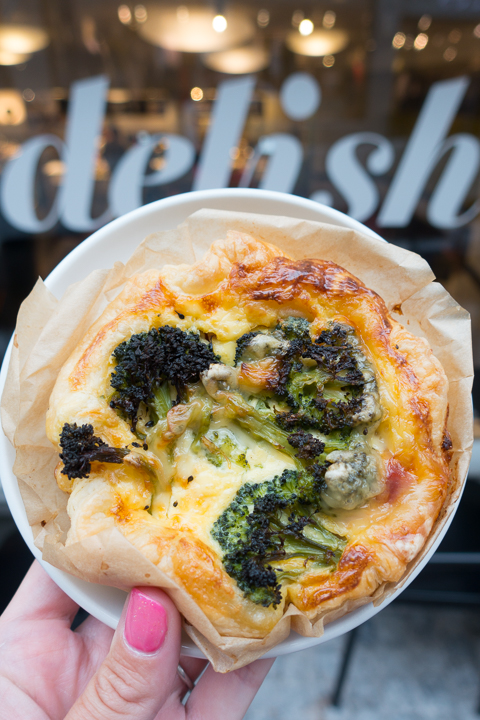 There's a wide variety of dishes for dine in or take out.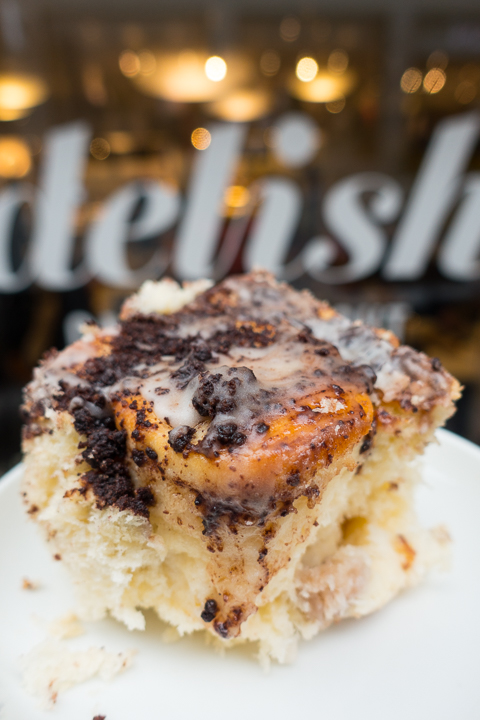 How good does this Oreo cinnamon bun look??? :)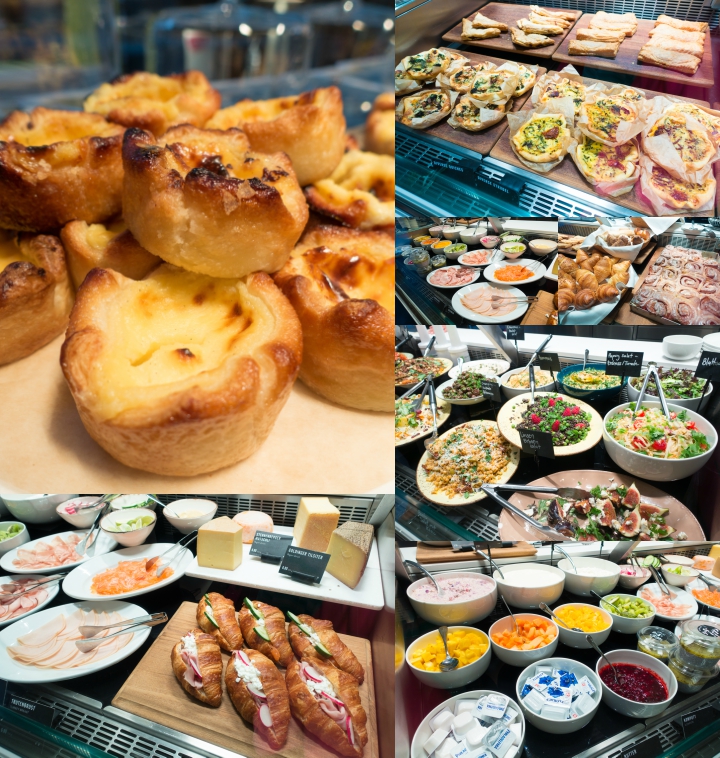 Here's a peak at all the other menu items available at Delish Cafe. If you're in Old Town Zurich and need a quick breakfast or lunch, definitely check them out! :)
Thanks so much for reading! Until next time :) xoxo