Carrying your camera around doesn't have to be an uncomfortable experience. Check out my favorite camera strap and why I swear by it!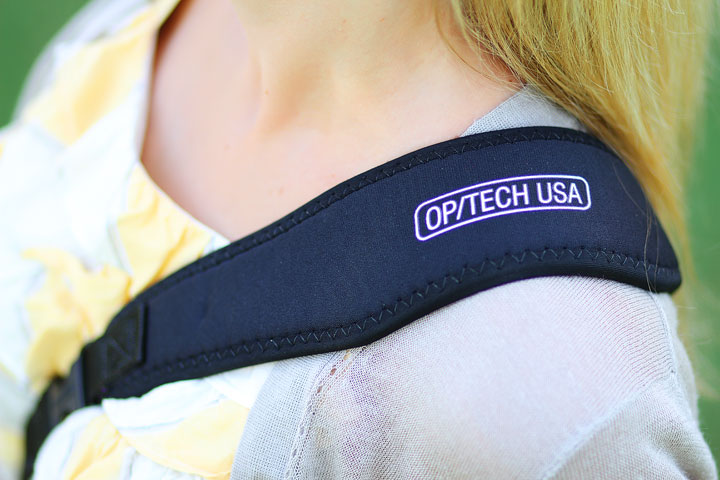 Why I Love My Camera Strap
This is my camera strap. When I'm walking around and sight-seeing, carrying my camera around all day, and want to have my camera very easily accessible to snap photos whenever I need to, but also carry it comfortably for extended periods of time, this is how I prefer to do it. With this crossbody, padded, sling-style camera strap. It's the OP/TECH Utility Sling Camera Strap and I bought mine on Amazon.com for $21.95.
Not a paid advertisement! I just love this darn camera strap, so I wanted to tell y'all about it. Also, while I'm throwing around disclaimers, I feel the need to apologize for the very dorky photos you're about to see.
I'm very, very sorry about that.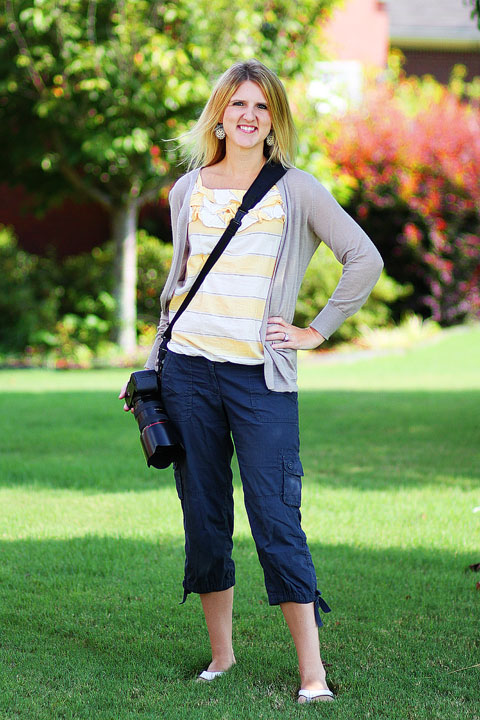 Dorky photo number one! As you can see, the strap carries the camera crossbody, so it evenly distributes the weight of this 500 lb camera and lens combo. It securely and snugly hangs the camera close to my body in a comfortable position, and the shoulder strap is padded for extra comfort. I can walk around all day with this setup without my shoulder starting to ache violently. It also leaves my hands free for eating cupcakes. I'm just being honest.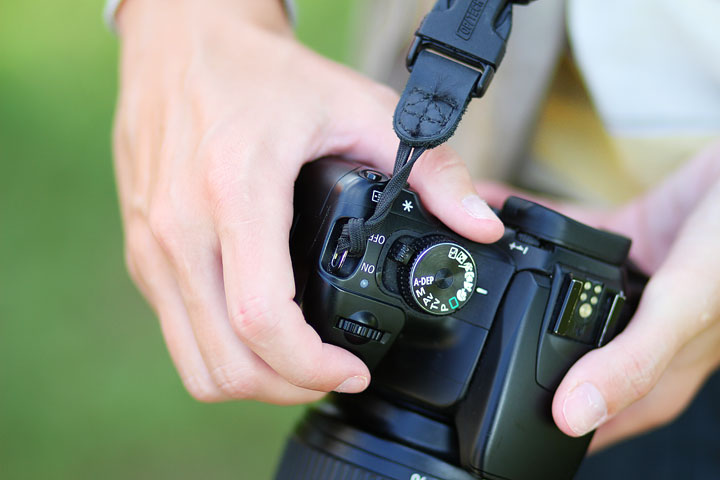 Must-Have Feature
This strap attaches to the camera at the camera strap mount. In other words, it carries the camera where the weight of the camera was meant to be carried. There is another similar strap that I considered before purchasing this strap that carries the camera from the tripod mount. I don't like this feature for two reasons. The first reason is because I often use a tripod, and therefore I would constantly be having to unscrew the camera strap mount from the tripod mount and reattaching the tripod mount to use the tripod, resulting in a massive, unnecessary amount of work. That's a lot just to even say. Whew. And the second reason is that the weight of the camera was just not made to be carried from the tripod mount. Would it hurt it? Who knows. Maybe not. But if I'm going to make such an investment in a camera and lens, I would prefer to carry them from where it was made to be carried.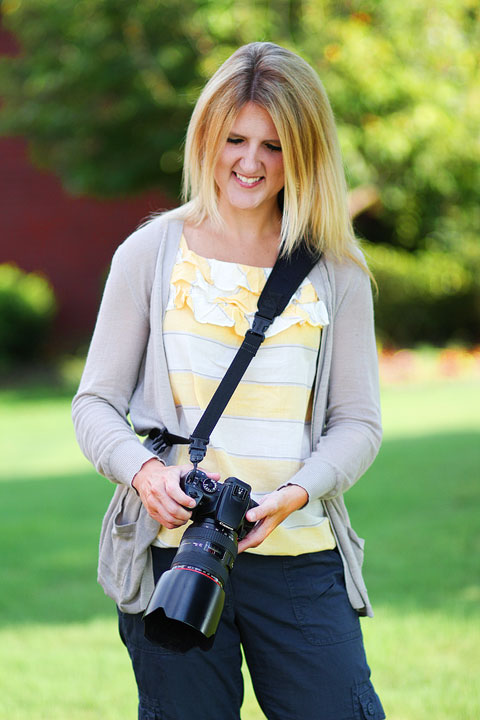 Now here's the cool feature of this strap. When you want to snap a photo, all you do is slide it up the strap…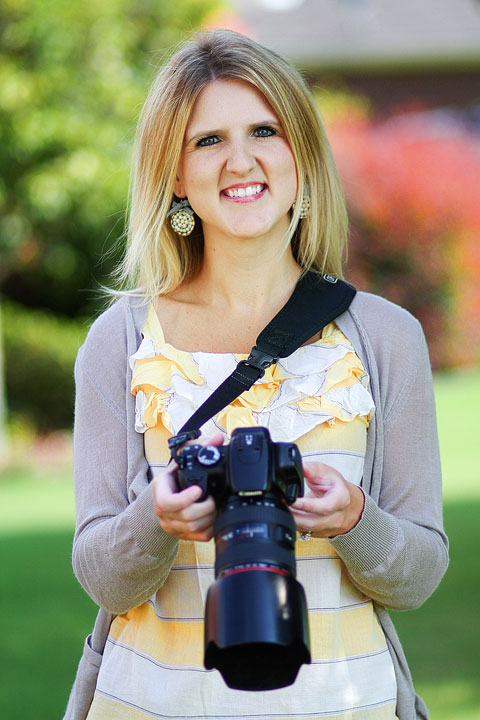 Keep going… Ignore the dorky photos…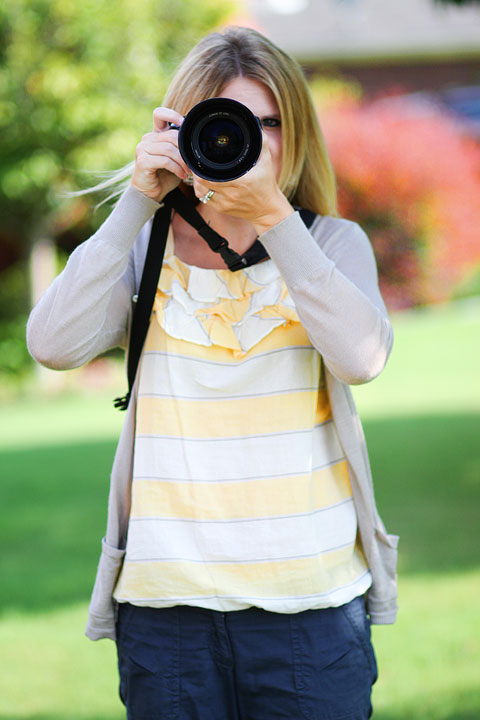 And snap. It easily slides up and down while staying attached to the strap the entire time.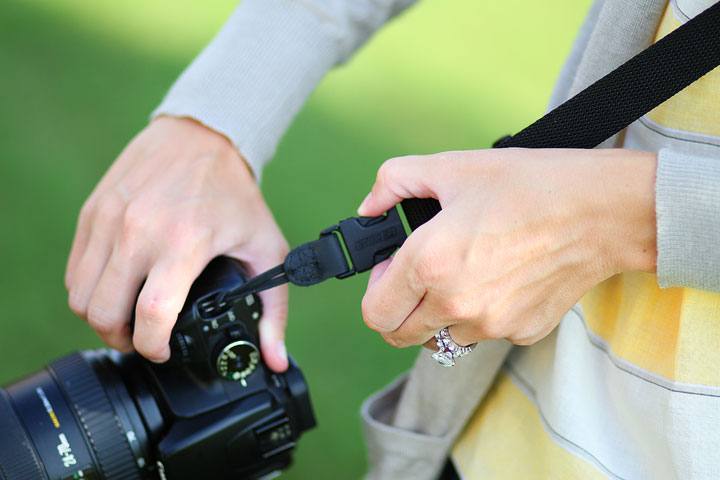 But here's what's REALLY cool. If you do want to detach the camera from the strap, it easily (but securely) snaps and unsnaps from the the strap with a  side-release style buckle.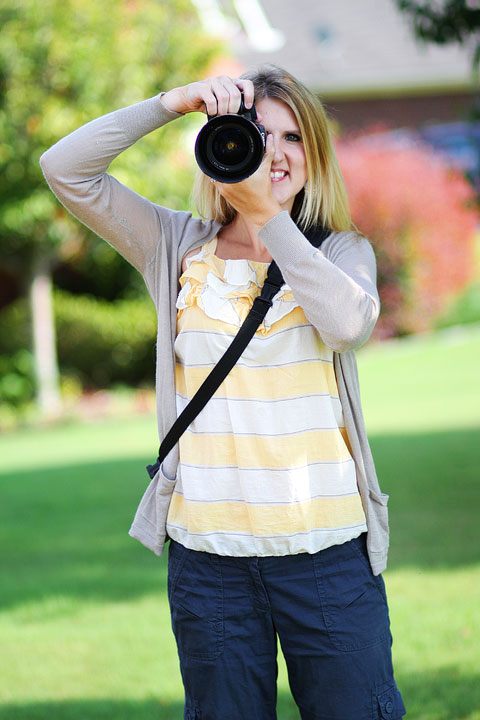 So you can quickly and easily shoot without a strap getting in your way.
If you've got a trip coming up and you're wondering how best to carry your camera around all day, consider this strap! I love mine.
OP/TECH Utility Sling Camera Strap from Amazon.
Happy shooting! :)