I recently found some really cute dresses and bathing suits that I think you'll love. Take a look and check out some other Cool Things You Can Buy Online!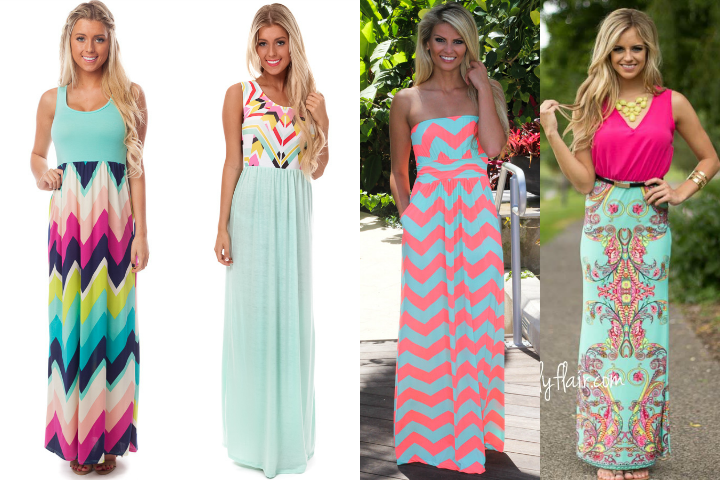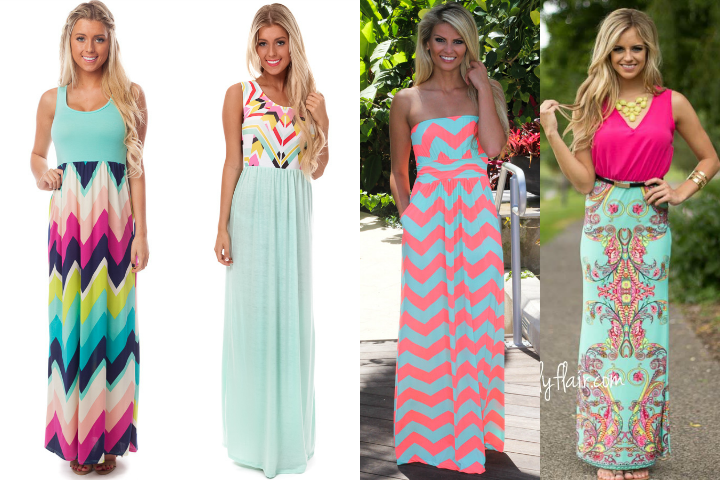 Cool Things You Can Buy Online
1. How CUTE are these bright summer maxi dresses??! I am in love! I seriously LIVE in maxi dresses. They're so comfy, yet they look like you dressed up. You can throw on a cardigan if you get cold, plus they hide the fact that I haven't shaved this month.
2. Have you seen this egg timer?! This handy little egg will tell you exactly when your eggs are perfectly boiled. You drop it in the water and it changes colors as your egg reaches certain stages — soft boiled, medium boiled, and hard boiled. Since it goes by temperature (and not just guessing by time) you know precisely when your eggs are done. Would make a great gift for anyone who boils eggs!
3. If you're following me on Instagram, you may have noticed that Kevin and I are in the south of France this week. Next week I'll be spending a week on the French Riviera with my friend Sommer. We'll be in Monte Carlo, Nice, Cannes, and Saint-Tropez. If you have any recommendations for us, I'd love to try them! Should I place a bet in Monte Carlo?? :)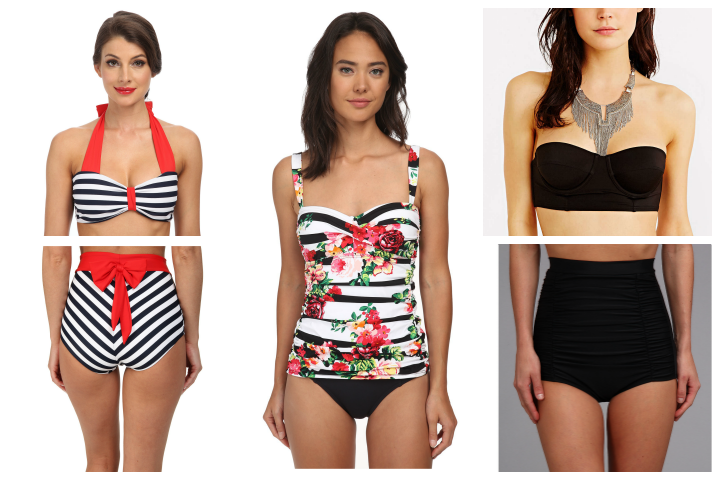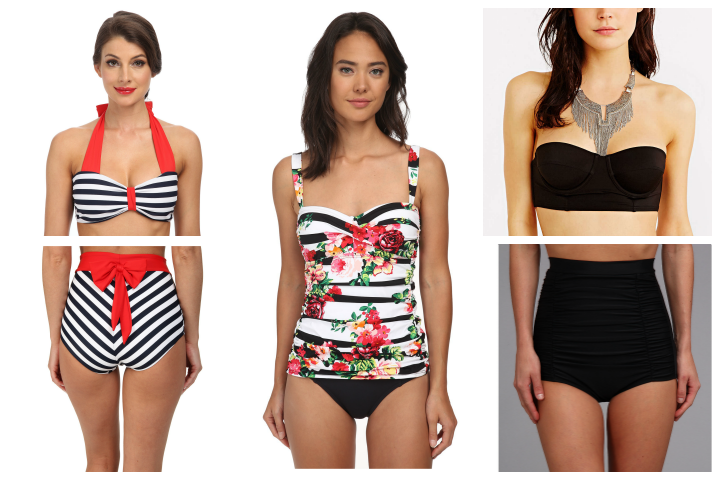 4. Speaking of the beach, I ordered a couple new bathing suits from Zappos for the trip. The one on the left is a fun vintage-style two-piece with a high-waisted bottom. I normally don't wear two-pieces in public — I'm strictly a tankini-only girl. (Let's be real, one-pieces are just too hard to go to the bathroom in.) But I fell victim to this new high-waisted bikini bottom craze. I LOVE the extra coverage this one gives — it's actually very flattering around the tummy area — and is modest enough for my taste to wear in public.
The tankini top in the middle was a little more expensive than I usually like to spend on bathing suits. I originally thought it came with the bottoms too, but no, it's just the top. I almost sent it back, but is really pretty and actually well made. The cups are molded and give great support instead of just those inserts that get all bunched up after the first wash and are impossible to wrangle back into their original shape. The straps are adjustable too. I ended up keeping it because it's really hard to find cute, well-made, flattering tankini tops with adjustable over-the-shoulder straps (as opposed to the ones that tie behind the neck).
The black duo on the right is a mashup of high-waisted bottoms from Zappos and a top from Urban Outfitters. The top has removable straps which I will for sure be wearing. It's hard to tell from this picture, but the bottoms are ruched, making the tummy area extra flattering.
5. Are you watching anything fun for summer? We started House of Cards on Netflix after all our regular season shows ended. If you're watching anything good I would love some recommendations. :D
6. Do you use the Beauty Blender? I am OBSESSED with this sponge for putting on makeup. I am 100% in love with it. My makeup goes on so smooth and even, and I only use a pea-sized amount. Love it.
7. How CUTE is this little Pocket Dress?? And only $12 with free shipping!
8. A few weeks ago I started reading Still Alice on one of my flights. Then I noticed they had the movie on the plane, so I started watching it. You guys. I BAWLED my EYES OUT. ON. THE. PLANE. At first I did that thing where you tilt your head back and start blinking really hard to hold back the tears, but oh no. It was like trying to plug a fire hydrant. I was a blubbering mess. It was pretty embarrassing.
9. On a happier note, the day we got back from San Francisco, this was waiting for us in our backyard: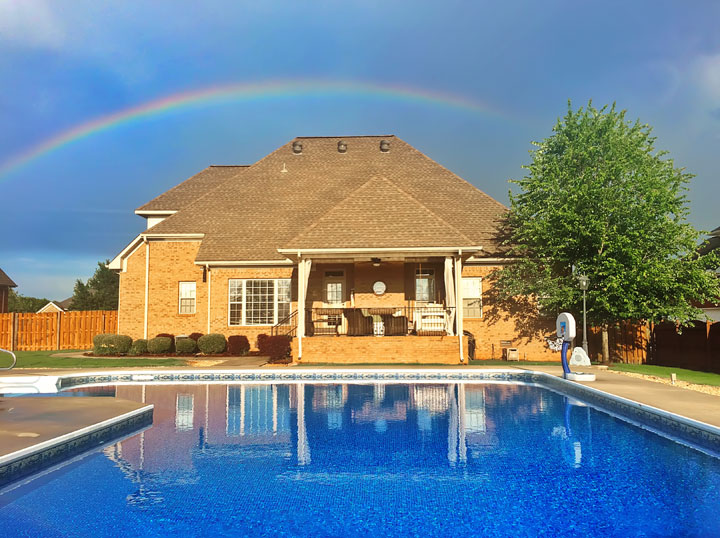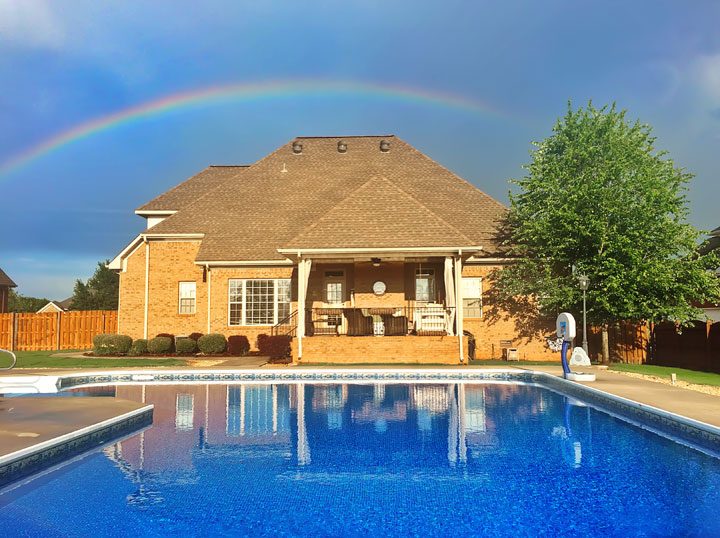 10. Don't forget to enter the giveaway from Tourism Western Australia, Virgin Australia, and Down Under Answers to win a trip for two to Australia and attend the Margaret River Gourmet Escape!! I am so excited for you guys. I hope you win!! :)
Until next time!! xoxo