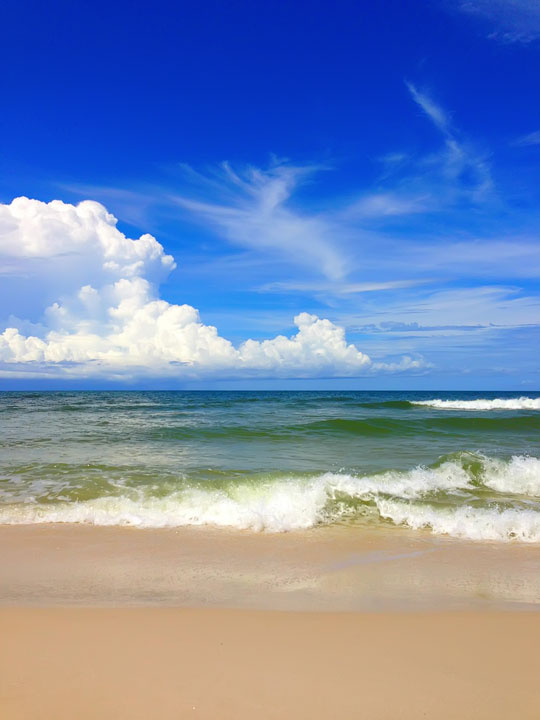 Cape San Blas is very secluded. It's definitely not your typical commercialized beach town. There are no high rise condominiums, we didn't see any parasailing or jet skiing on the beach, and the streets weren't lined with restaurants, putt putt courses or go karts tracks.
There was a small selection of restaurants in the nearby town of Port Saint Joe.
Eating out is one of our favorite things to do on vacation, so here's how we ate in Cape San Blas.
We brought cereal and milk for breakfast in the condo. The condos at Barrier Dunes have full kitchens so you could cook all your own meals there if you wanted.
We'd usually have our big meal for lunch, during the hottest part of the day when we really didn't want to be outside anyway. We'd go into Port Saint Joe (about a 30 minute drive) every day to eat. We planned it so we'd be back on the beach in the late afternoon and evening (when the weather was much cooler and nicer) instead of being inside a restaurant, and that way we'd get to see the sunset on the beach every night.
For dinner we'd usually just have something light from the condo, like a sandwich, or sometimes just do s'mores on the beach. :)
You can bring groceries from home, but we just bought all our food and everything after we got down there. There is the Cape Trading Post with a grocery store about 5 mins down the road from Barrier Dunes (the condo where we stayed). It had all the necessities. Even Ritz and Reese's Peanut Butter Cups for s'mores! ;)
Here are a few other restaurants we found. :)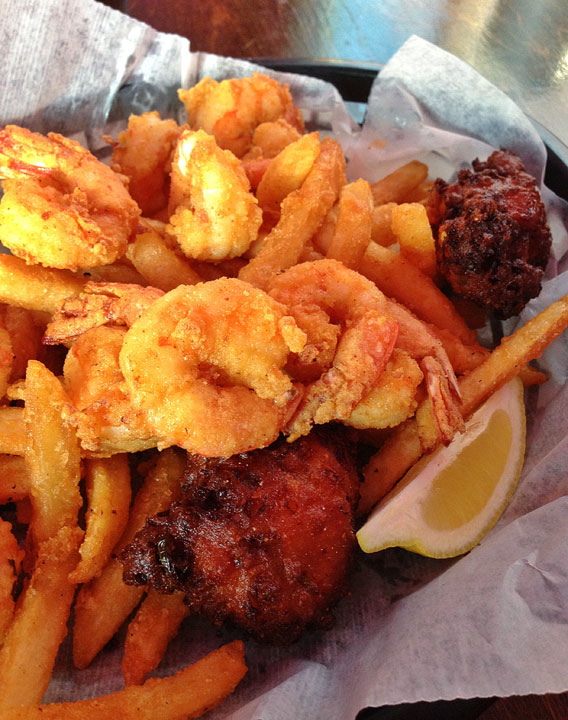 Cone Heads / 8020
8020 Cape San Blas Rd, Port St Joe, FL 32456
(850) 229-5252
http://coneheadseightytwenty.com/
This place was very convenient in location. Literally right across the street from the condo. The closest restaurant to where we stayed! :)
The casual restaurant upstairs, 8020, had fried baskets (Shrimp, Chicken, Scallops, Oysters, Fish), Po Boys, burgers, and salads. Homemade hush puppies with homemade tartar sauce. Fries were delicious!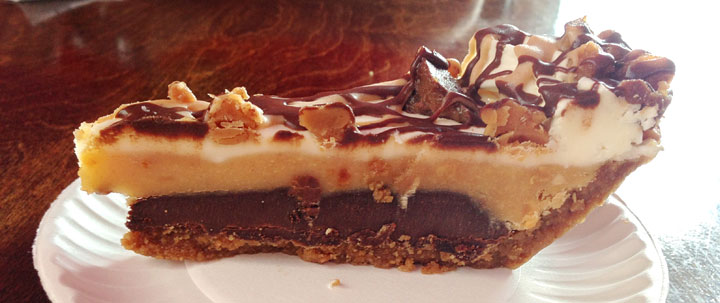 They also had a selection of locally made pies, like this Chocolate Peanut Butter Cup pie. Yum!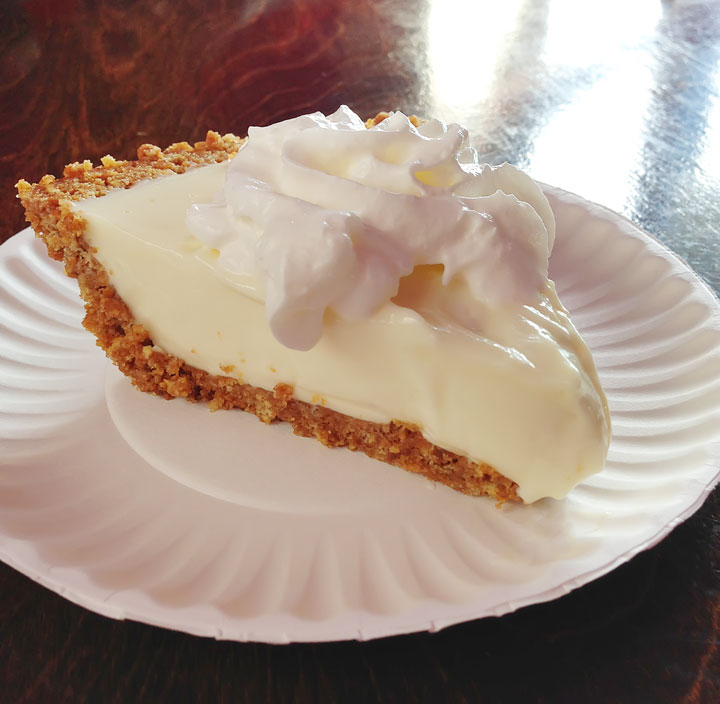 And of course, key lime pie. Everywhere had key lime pie! :)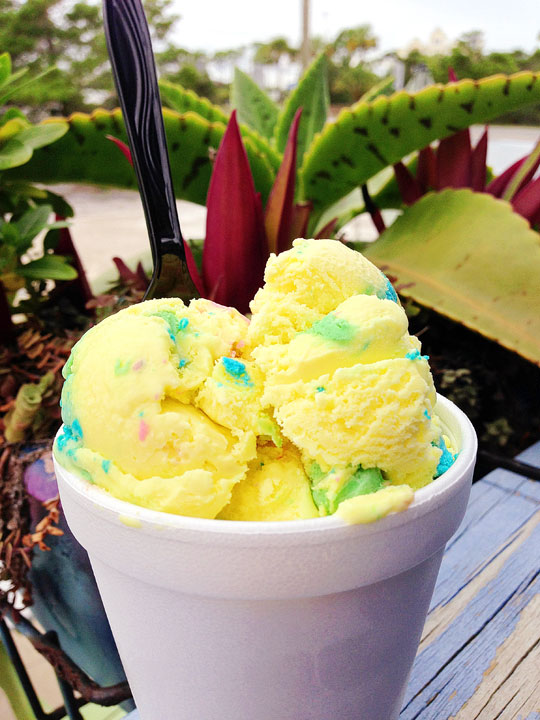 Cone Heads, the ice cream shoppe downstairs offered 16 flavors of Blue Bell Ice Cream. This Cake Batter Cookie Dough was calling my name!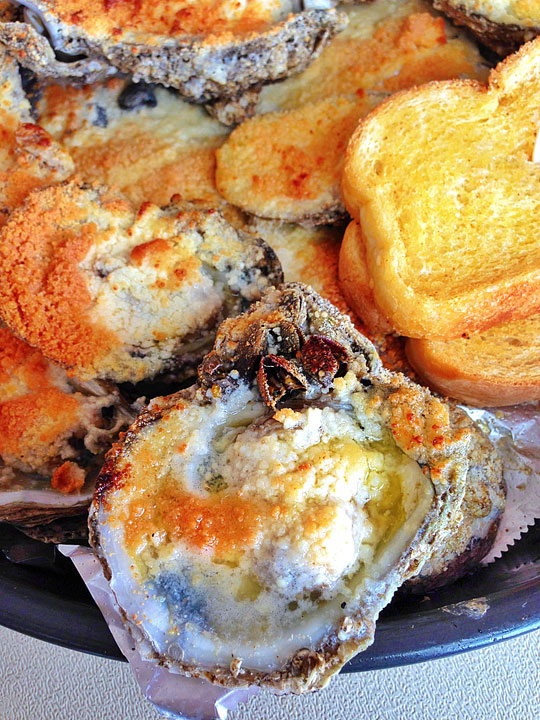 Indian Pass Raw Bar
8391 Indian Pass Rd. Port St Joe, FL 32456
(850) 227-1670
http://www.indianpassrawbar.com/
Everyone told us Indian Pass Raw Bar is a legendary place you HAVE to go to. They're famous for their oysters and a local musician plays on the porch on most nights. It's inside the Indian Pass Trading Post. Very casual. This place is a definite hole in the wall! We drove right past it the first time.
Kevin had the Cajun peel-and-eat shrimp and I had the stuffed shrimp. Loved both. And we shared these butter, garlic, and Parmesan baked oysters with garlic toast pictured above! :)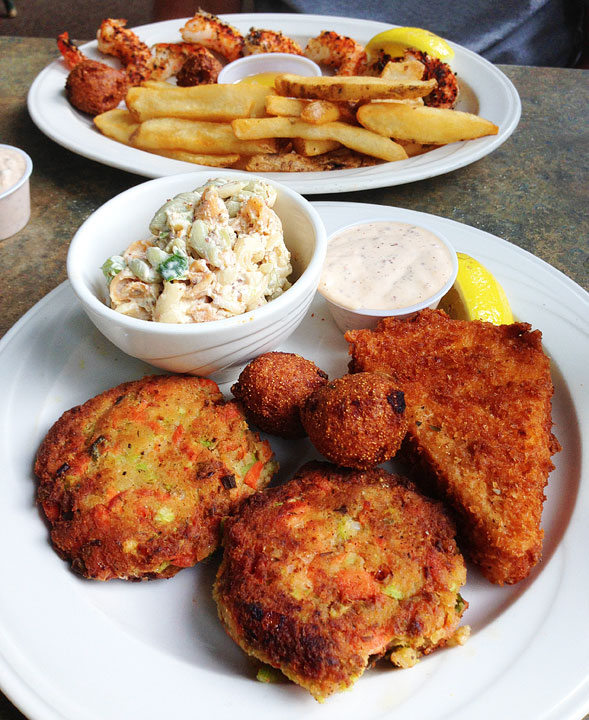 Sunset Coastal Grill
602 Monument Ave, Port St Joe, FL 32456
(850) 227-7900
http://www.sunsetcoastalgrill.com/
Sunset Coastal Grill was a nice sit down restaurant. Beautiful view of the bay. I had the salmon cakes with pasta salad and Fried Cheese Grit Cake. Which was actually better than it sounds, lol. The cheese grits were super cheesy, creamy, and warm and the fried shell was crisp and salty.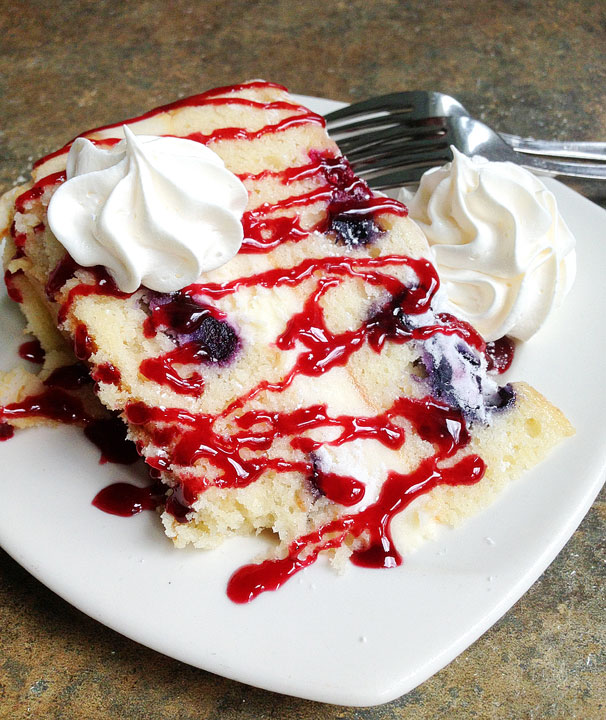 But you have to go here just for this Lemon Berry Mascarpone Cake. I wanted to go back here a second time just for this cake!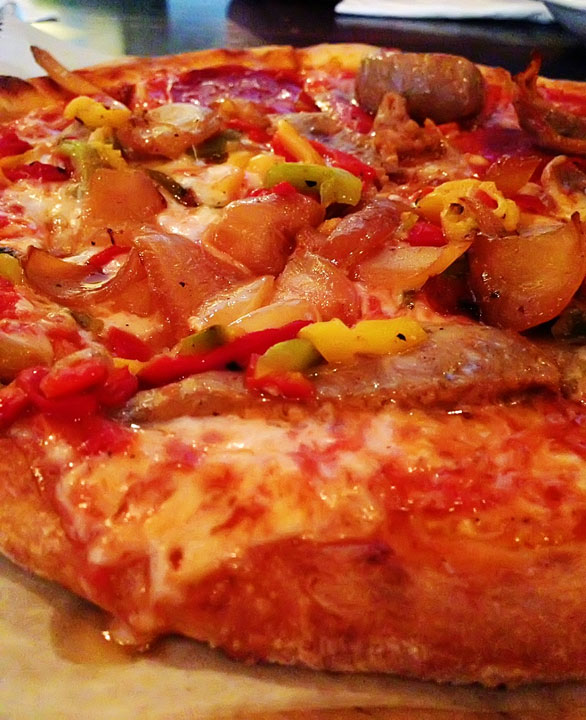 Joe Mama's Wood Fired Pizza
406 Reid Ave, Port St Joe, FL 32456
(850) 229-6262
http://www.joemamaspizza.com/
According to Yelp, this was the most popular restaurant in town. We had to try it. They are only open for dinner, so we made an exception. :) We got here right when they opened at 4:30pm so we were back on the beach for sunset. :) We got our pizza split half-and-half. Kevin's side had sausage and pepperoni, and on my side I got crushed San Marzano tomatoes, mozzarella and Romano cheeses, Italian sausage, roasted peppers, and caramelized onions.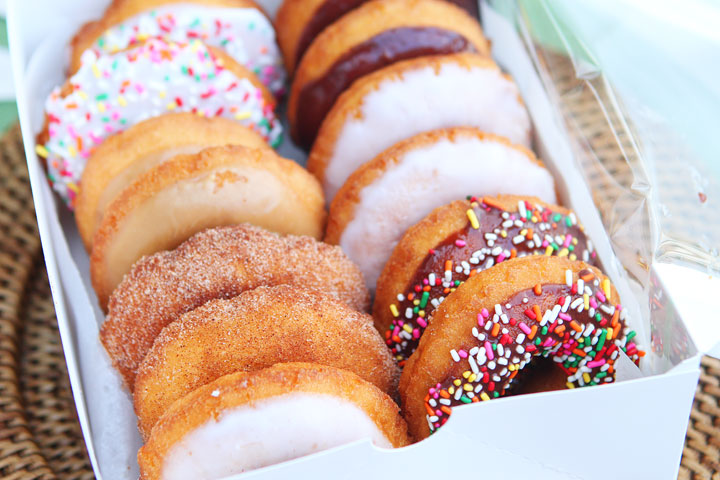 Weber's Little Donut Shop on the Cape
4975 Cape San Blas Rd
Port St Joe, FL 32456
(850) 229-8775
This is a tiny little donut stand right by the Cape Trading Post. A cute husband and wife team get up every morning and make donuts in their KitchenAid mixer. The fried croissant was my favorite!! Definitely worth getting up early for. :)
If you have any favorite restaurants in the Cape San Blas / Port Saint Joe area, please share them in the comments! I'm crossing my fingers we'll be going back!! :)
More posts from our week in Cape San Blas:
What We Did in Cape San Blas
Where to Stay in Cape San Blas
Miley and Howie on the Beach
---
Like this post? Save it on Pinterest!