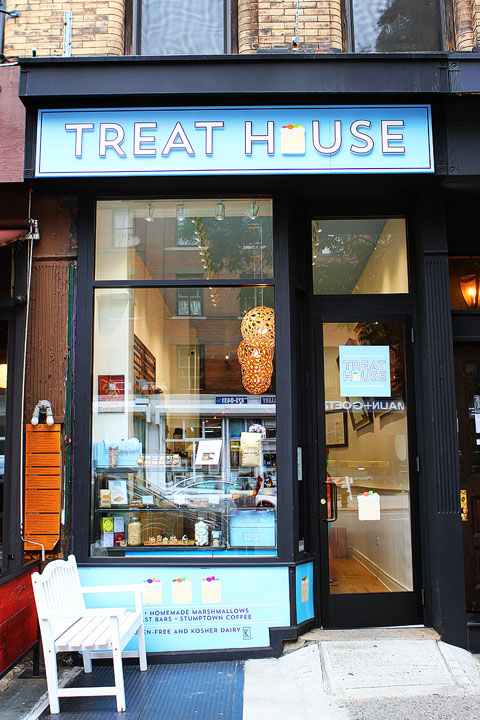 My friend Shelly told me about this fun new dessert shop in NYC called the Treat House. They specialize in Rice Krispy Treats and offer over a dozen varieties of gourmet mini Rice Krispy treats! Kevin loves Rice Krispy treats, so I knew we had to check this place out.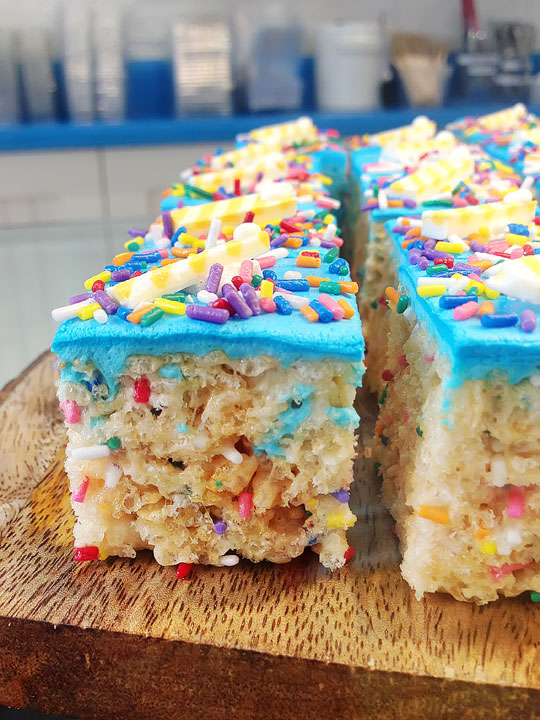 We stopped by first thing one morning because Rice Krispies are cereal which basically means these count as breakfast, right? ;) How fun is Birthday Cake treat?? :) They're densely packed, filled with flavor, and topped with a layer of marshmallow fluff.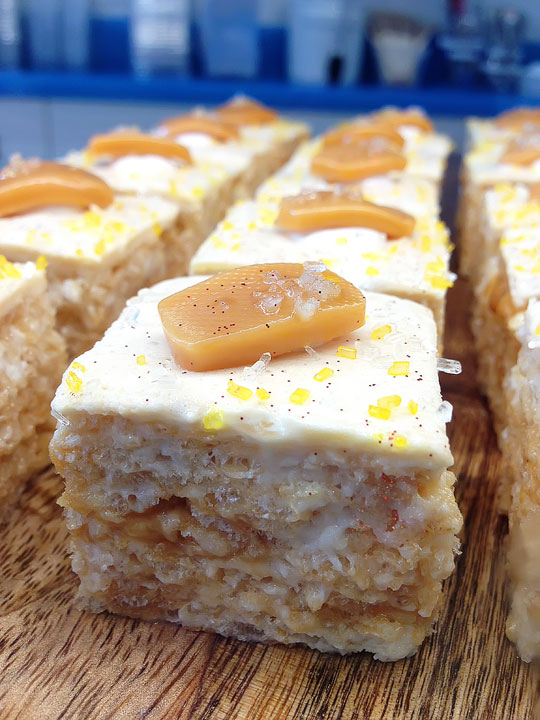 Loved this salted caramel one!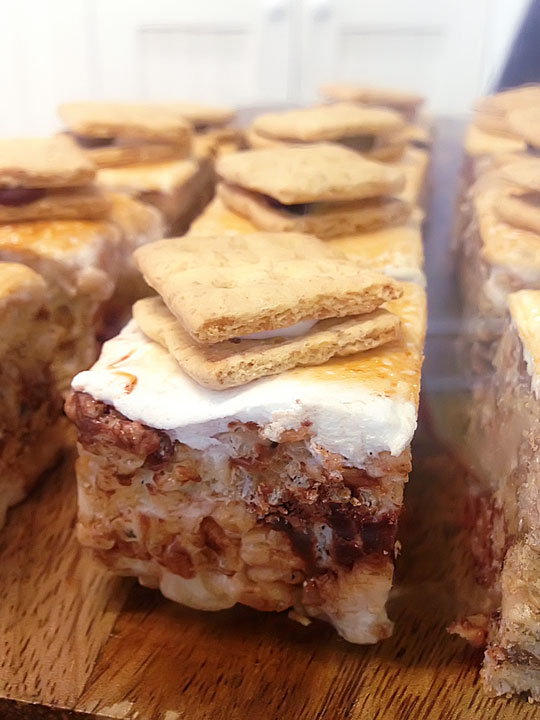 S'mores!! You know we had to try this one!! Loved the mini s'more on top!! :) And the layer of toasted marshmallow on top was perfect! :)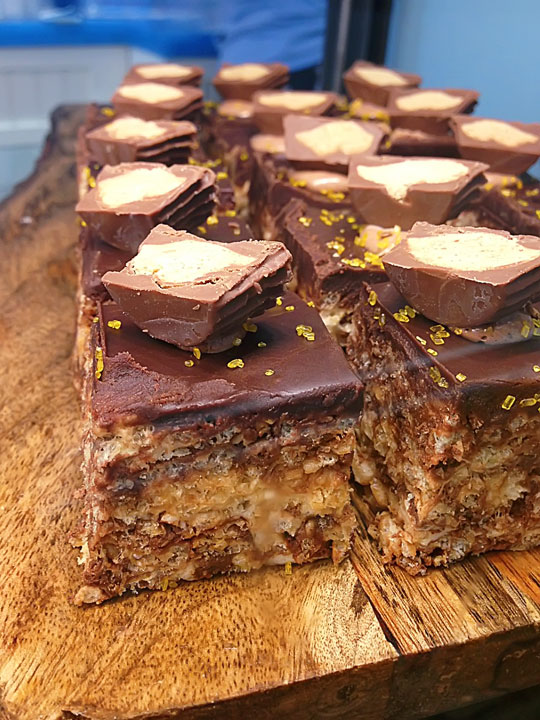 My favorites were the ones that had a layer of chocolate on top, like this Chocolate Peanut Butter treat. Super peanut buttery! Loved this one!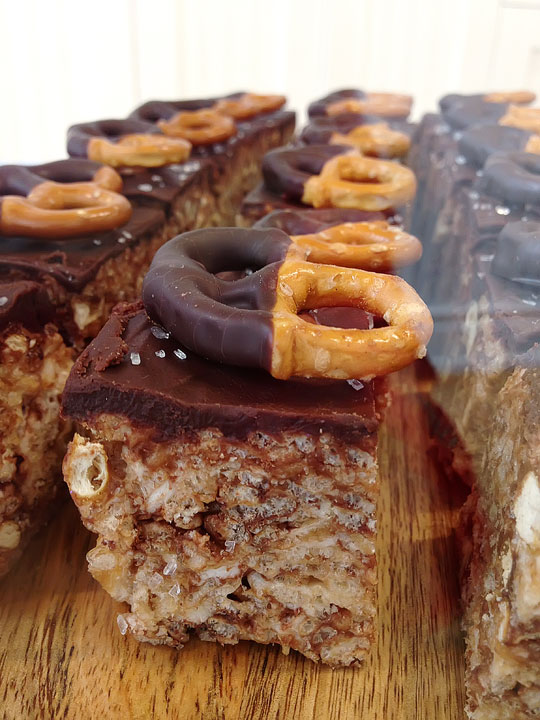 And the chocolate caramel pretzel one! :)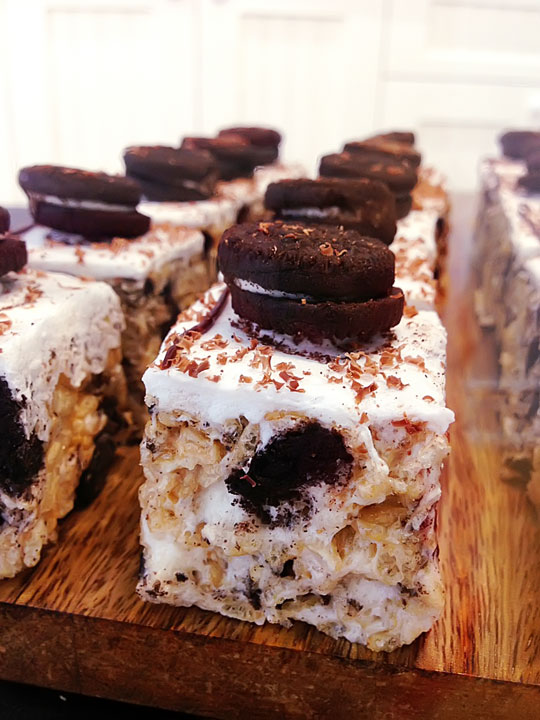 This cookies and cream treat was so fun! Loved that each one had its own extra little treat on top. :)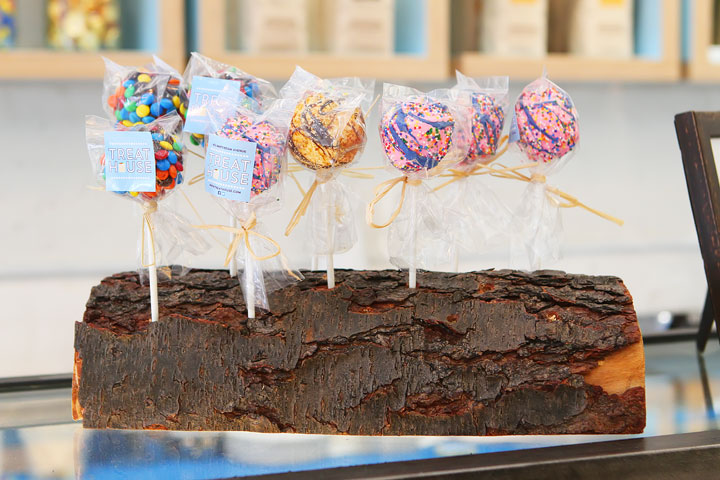 They even had these cute Rice Krispy Treat Pops. Seriously wish I would've tried one of these now!! :)
Check this place out if you're a Rice Krispy treat fan!
Treat House
452 Amsterdam Ave
New York, NY 10024
(212) 799-7779
http://www.treathouse.com/
If you're planning a trip to NYC, here are a few more posts you might find helpful:
NYC – What to Do, Where to Eat and Where to Stay
My Guide to NYC Sweets
Sunset Boat Tour of NYC
Thanks for looking!! :) xoxo