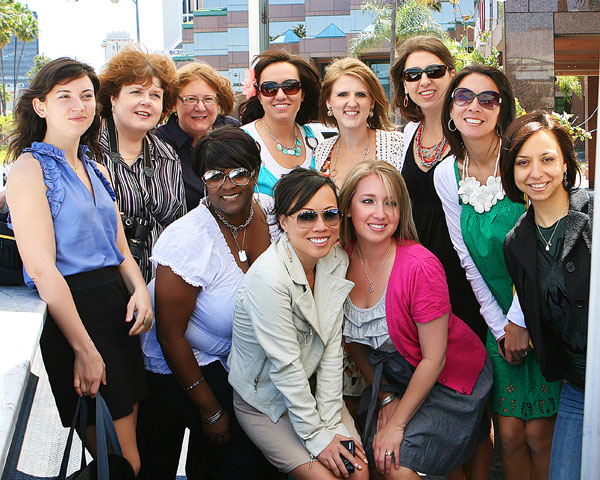 After our larger-than-life sized breakfasts at The Griddle Cafe and quick stop at the Farmers Market in LA (where I wanted to sample one of everything), we were ready for- what else? Lunch, of course!
We hopped in the limo & grabbed our phones where we checked the latest Tweets from popular gourmet food trucks to track down their lunchtime location.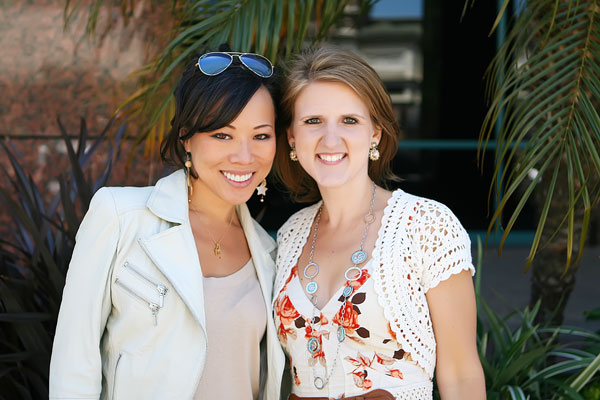 Our guide to experiencing the LA "street food" scene was Sarah, owner of a little site you may have heard of, TasteSpotting.com (!!!) and TheDeliciousLife.com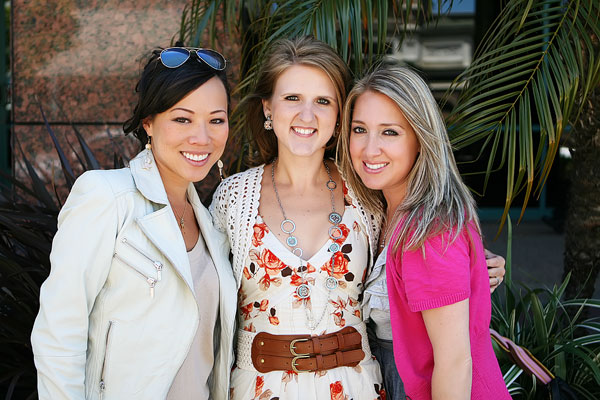 Sarah is so sweet, super adorable, and I'm so glad we got to meet her! She helped Bertolli plan our itinerary for the day, and it couldn't have been more perfect! I loved every single experience she planned for us.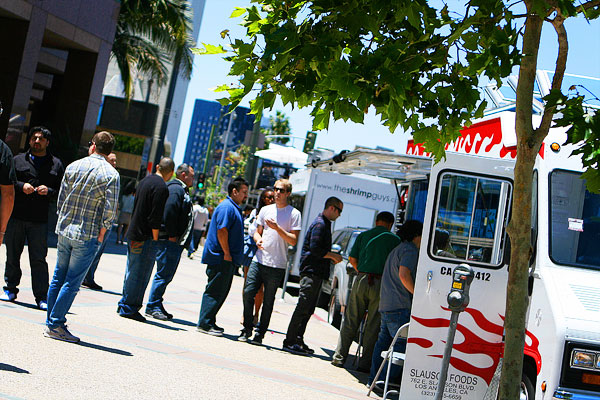 Photo via Pat
With Sarah's help, we found a block on the Miracle Mile with nine different food trucks parked all in a line- and more were on the way!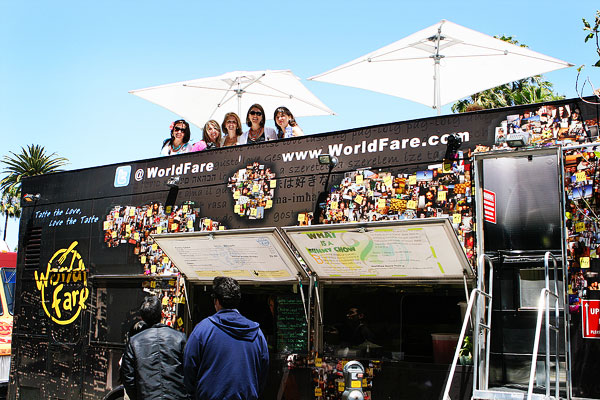 Mandy, Jenny, Amanda, Jenny, & Briana
Our first stop was the World Fare "bustaurant", a double decker bus with the roof removed, complete with stairs leading to rooftop access & open air, upper deck dining.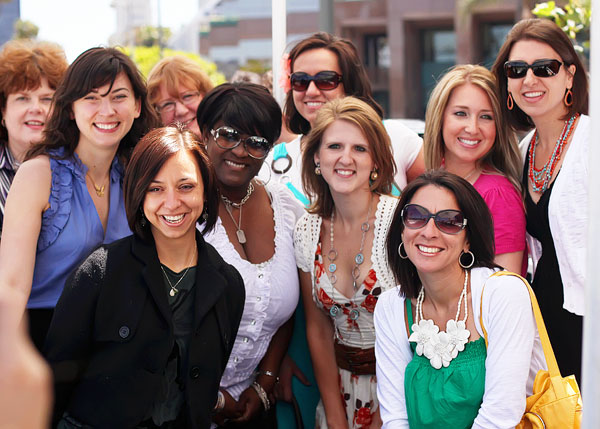 Photo via Shelisa
Finally, all the lovely ladies from our trip in one group pic! :) 5 food bloggers, 4 lucky winners, and our delightful hostess from Bertolli.
From left to right (see if you can follow along here with me): Pat @ Mille Fiori Favoriti (Claudia's winner), Briana @ Blisstree.com, Jaclyn @ Bertolli, Claudia @ Journey of an Italian Cook, Shelisa @ Big2Beautiful.com, Mandy @ Gourmet Mom on the Go (Jenny's winner), Amanda (that's me!), Brittney @ Just Call me B! (Briana's winner), Jenny @ Picky Palate, and Jenny (my winner).
Got that? :)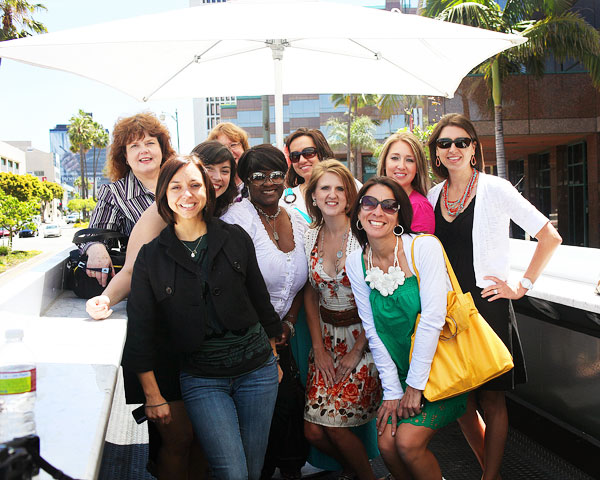 Photo via Briana
Enjoying the view of Hollywood Hills, the Miracle Mile, fabulous food & charming company atop the World Fare busTAURANT.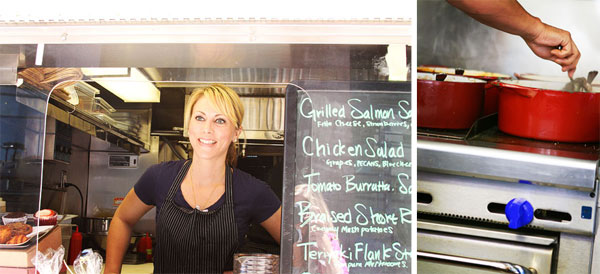 Photo of Chef Andi via Jenny
WorldFare's specialty is Bunny Chow, a slang term for a kind of South African street food. We sampled just about one of everything on the menu!

Photos via Jenny & Briana
Short rib, chicken curry, BBQ pork, & vegetarian chili bunny chow.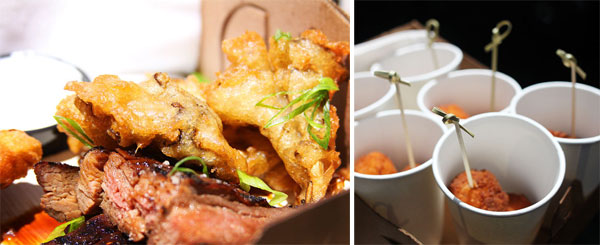 Photos via Jenny & Briana
Teriyaki Flank Steak with tempura mushrooms, Truffle mac & cheese balls, and (not pictured) Strawberry basil lemonade & lemon orange tea.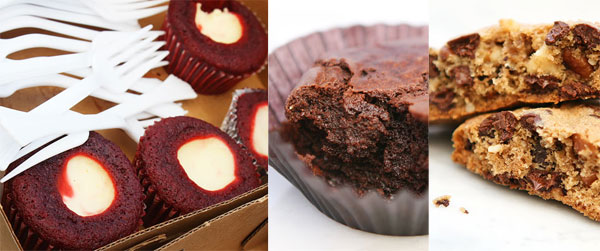 Red velvet cupcakes photo via via Mandy
Then my favorites… The desserts! Red velvet cupcakes, brownies, & chocolate chip cookies.


Photo on right via Briana
Butterscotch bread pudding with butterscotch Pot de créme (loved this!!)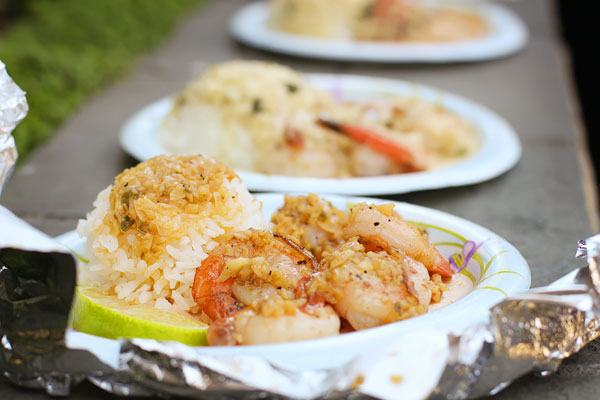 Photo via Shelisa
After we had thoroughly stuffed ourselves at World Fare, it was time to move on to the next truck!
The Shrimp Guys: here we sampled the garlic butter shrimp, coconut lime shrimp, spicy coconut lime shrimp & spicy garlic butter shrimp.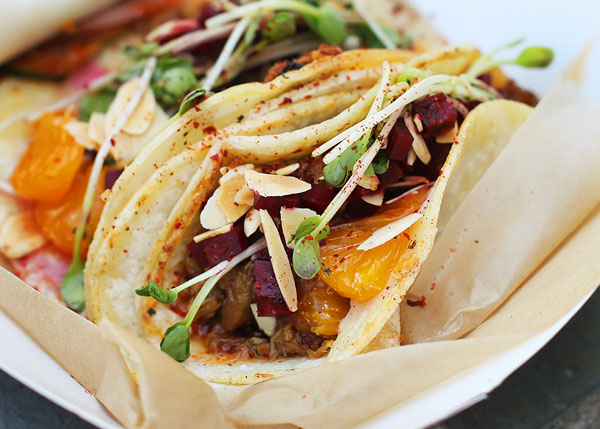 Photo via Shelisa
Next Truck: The Flying Pig and their delicious duck confit taco.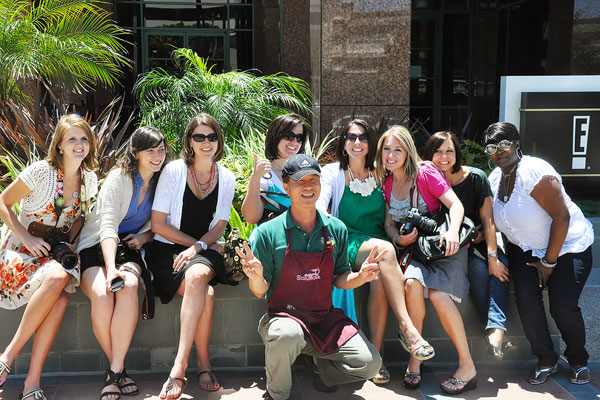 Photo via Brittney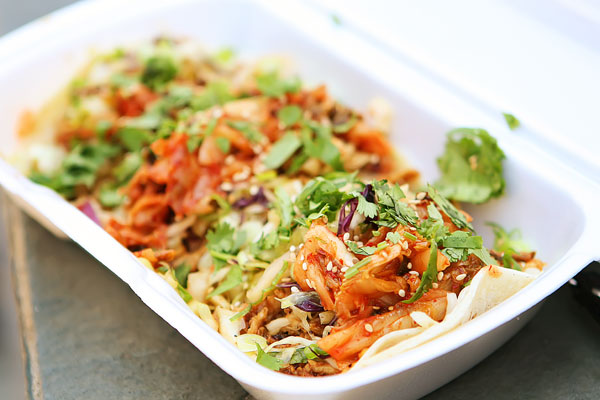 Then… We tried the Gogi beef & spicy chicken tacos from Lee's Philly Gogi Truck. Outstanding!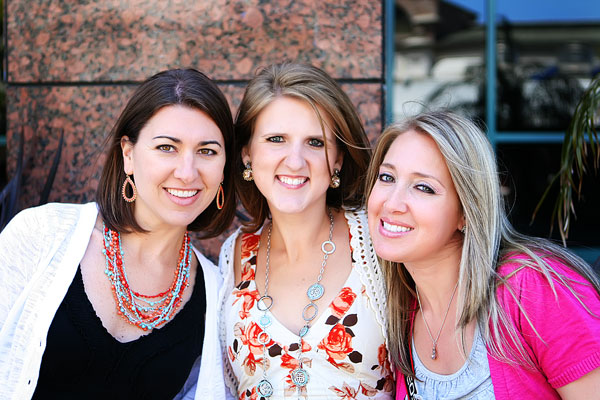 I've never seen such a collection of easily accessible, exotic, gourmet meals to-go, all utilizing fresh, local ingredients. How awesome. Gourmet trucks, do you think you'll be traveling to Alabama anytime soon? :)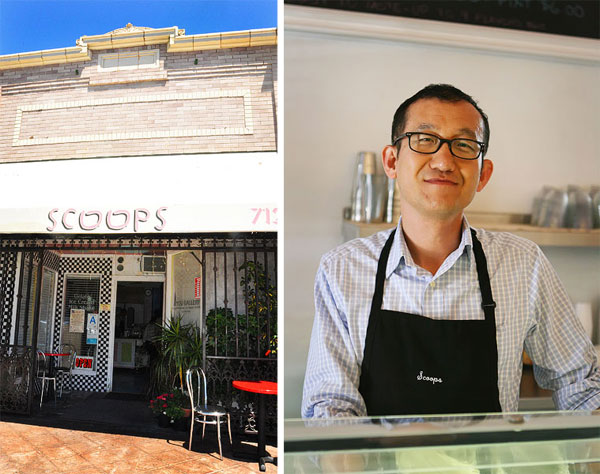 Outside of Scoops, Photo via Brittney
The next location on our whirlwind tour of LA was an unforgettable Italian gelato shop, Scoops.  If you are in the area, you must, must, must go here. If you've never heard of it, you might just walk on past it. It's a tiny little shop, it doesn't have a webpage, Twitter, or Facebook, but every day the Korean art-house chef, Tai Kim, makes 18 new flavors of sorbet, gelato, frozen yogurt and ice cream from the most unbelievable combinations.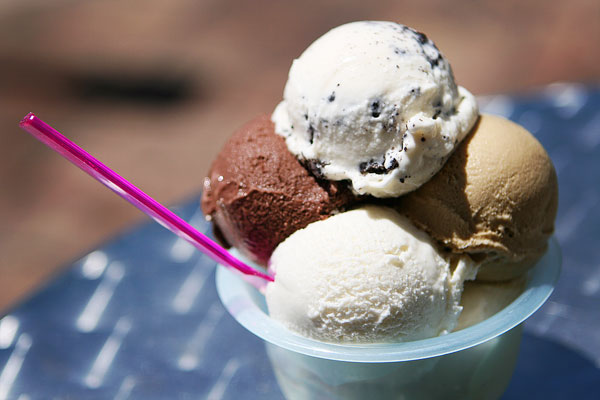 Everything sounded so fantastically tempting- I sampled a scoop of 7 different flavors: brown bread, salty caramel, salty chocolate, black truffles, vanilla coffee marscapone cheese, guinness chocolate, and ricotta marsala Oreo. There's no way to choose a favorite. They were all simply incredible. Light, smooth, creamy and delicious- I ate every. last. bite. All 7 scoops. Easily. Heaven!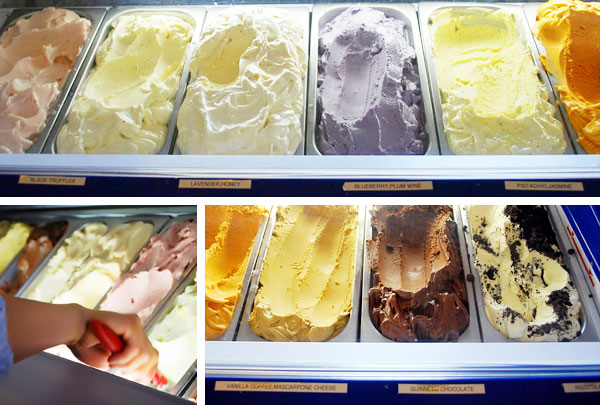 Photos via Pat
Other flavors that were available for us that day were blueberry plum wine, pistachio jasmine, Thai iced tea, goat cheese basil, banana coconut, apricot tiramisu, and lavender honey (Jenny's favorite!)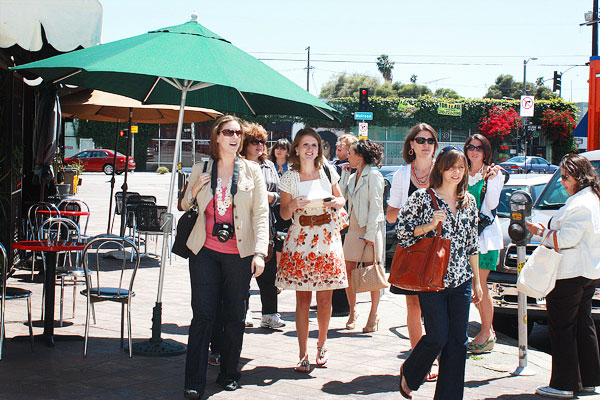 Photo via Mandy
As we were leaving, the sweet Mr. Kim blushed and told us everything was on the house for our group of beautiful ladies! So sweet! We couldn't stop smiling.
Next!
Just one more stop on our tour of LA before we met Rocco!! Tomorrow I'll post about our visit to The Cheese Store of Beverly Hills, where we sample 3 different types of cheese and guess which milk they were made from: goat, cow, or sheep! Then: Our wine tasting and "small bites" dinner with Rocco at the Four Seasons.
Thanks for looking! :)