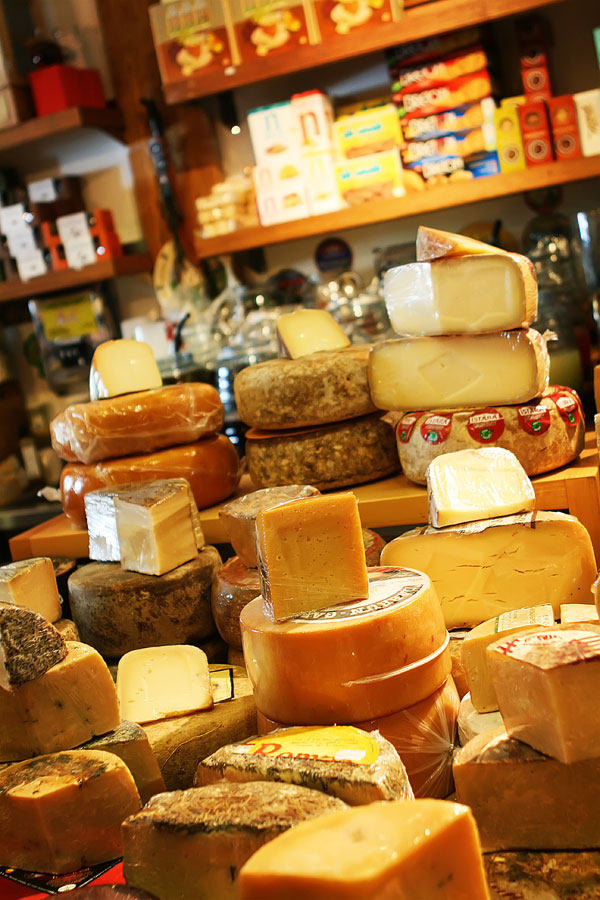 We had one more stop on our wonderful, whirlwind tour of LA before meeting Rocco: the amazing Cheese Store of Beverly Hills.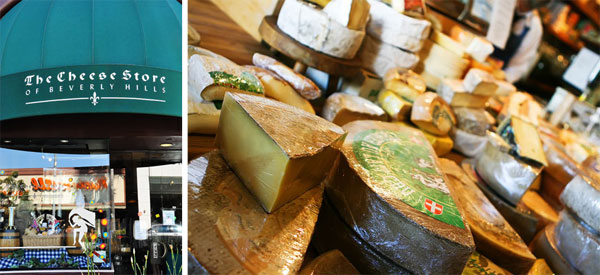 Walking into the Cheese Store, I was utterly blown away. (Get it?? Udderly? Snarf!) You could totally smell all the wonderfully pungent cheeses way before you entered the store. :)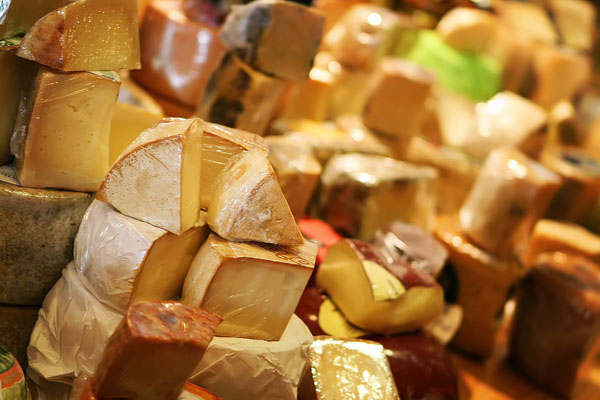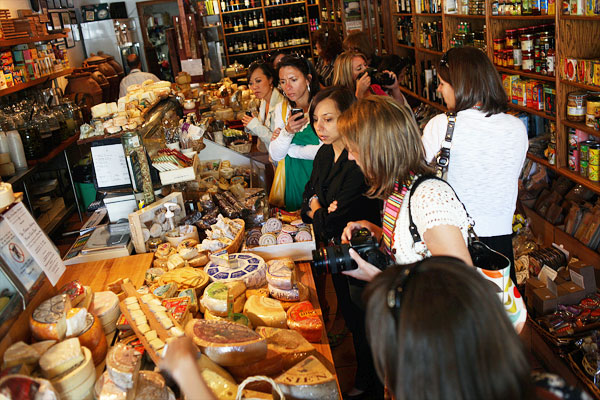 Photo via Briana
It completely exceeded all my expectations. It was a tiny little store that you could barely turn around in, (especially with 15 other girls! :)) but I could've easily spent an hour or more in there. It was just like I imagined walking into the cheese store in Lucca, Italy (that I'd seen in the Bertolli video before my trip) would be.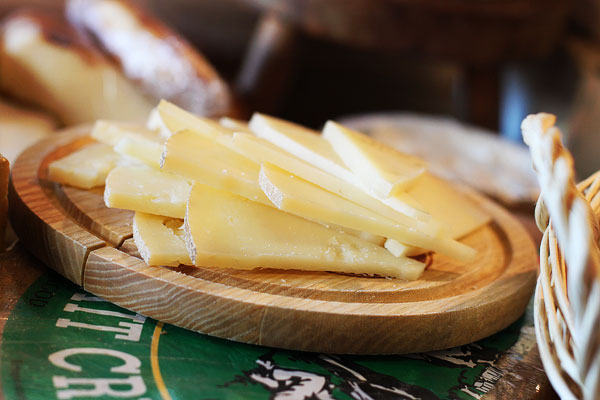 Much to our excitement, the owner, Norbert, had a little challenge for us: 3 different types of cheeses made from 3 different types of milk- goat, sheep, and cow. We got to sample all 3 and try to guess which milk they were made from!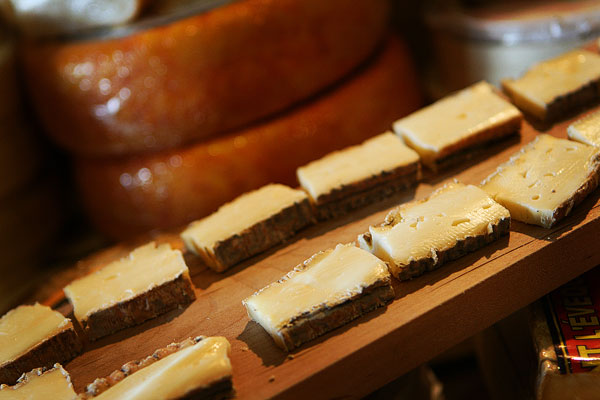 Let me just tell you right now- I could not tell at all. All I knew is that they were delicious. They were soft, smooth, & creamy… and heavenly. just like Rocco said, I just want to keep eating them- why do I need to know where they came from?? :)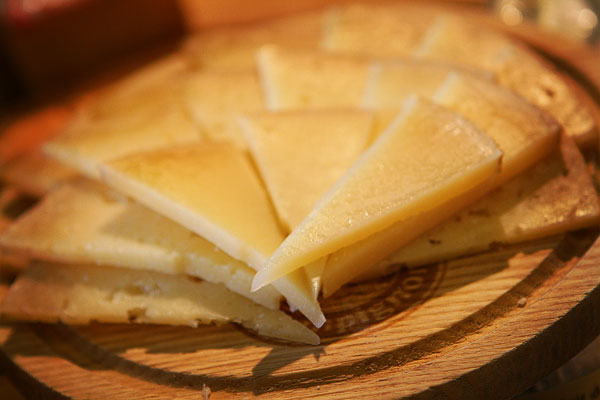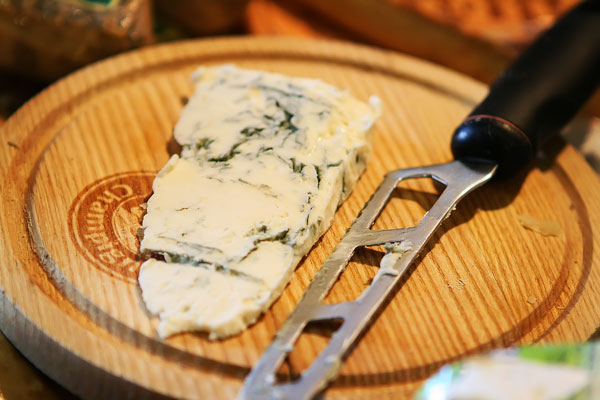 This one I do know- Gorgonzola! Norbert also brought out the finest extra virgin olive oil, bread, and Italian prosciutto for us to sample. *faints*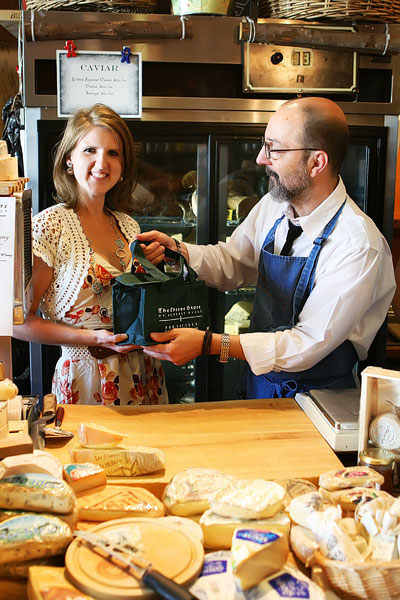 I couldn't leave without a souvenir. I got this jar of Strawberry Preserves with Balsamic Vinegar. It is to die for. I've been having it on warm, buttered toast every morning this week and remembering L.A. It even came in this cute little reusable cooler pack- for keeping cool on the long trip home.
Okay, so I look totally cheesy (cheesy! snort.), but this picture was actually Norbert's idea! He was such a cutie. :)
***
Stay tuned!
The perfect ending to our perfect day: an intimate wine tasting and small bite pairing with Rocco DiSpirito at the Four Seasons.
Thanks for looking! :)