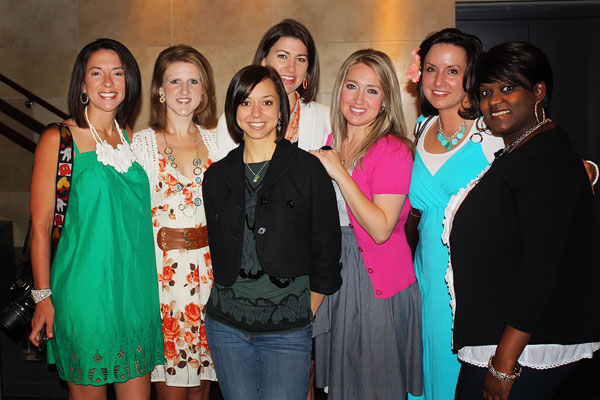 Brittney, me, Jaclyn from Bertolli, my guest Jenny, Jenny @ Picky Palate, Jenny's guest Mandy, & Shelisa
Photo via Mandy
Our first day in LA! Last Tuesday morning I was waking up in L.A. & getting ready for our amazing, all-day event with Bertolli. We all met in the lobby first thing in the morning and were officially introduced to the other bloggers, their guests, and our hostesses from Bertolli.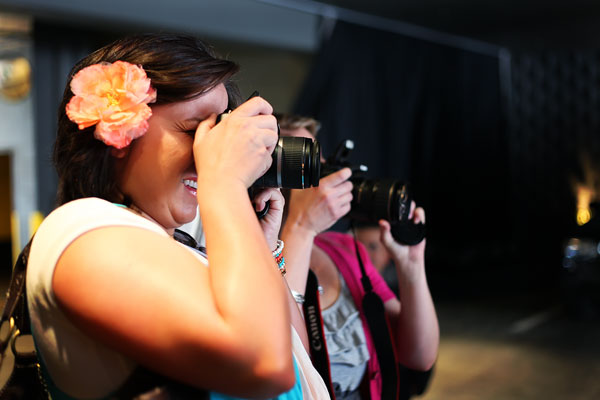 Photo via Briana
Of course most of the day, we all looked like this! ;)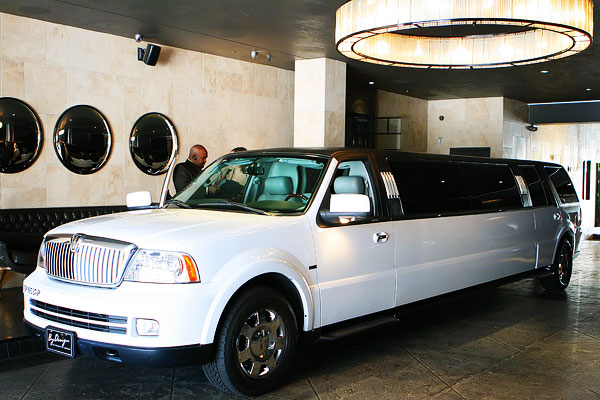 I wasn't quite sure what to expect on our "culinary tour of the city", but after reading the itinerary I found in the gift bag Bertolli had sent to our rooms (and seeing our massive stretch limo!), I knew we had an extremely exciting (and tasty!) day ahead of us!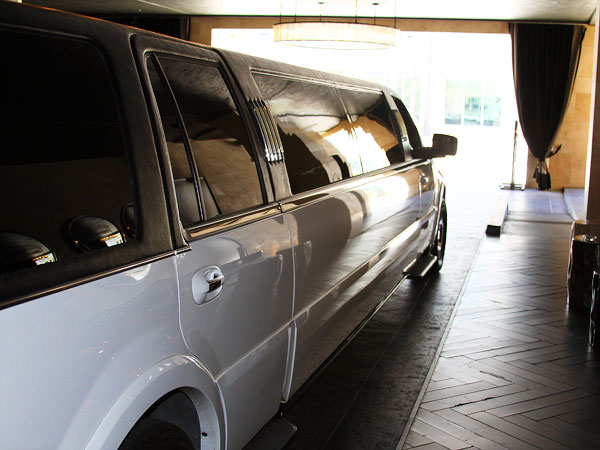 Photo via Jenny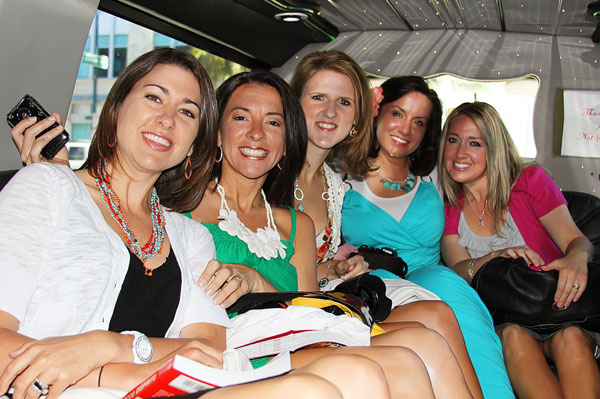 Jenny, Brittney, me, Mandy, Jenny
Photo via Jenny
First stop: the famous (and delicious) Griddle Cafe. We were escorted to a back room with a private entrance and exit out the back- how LA!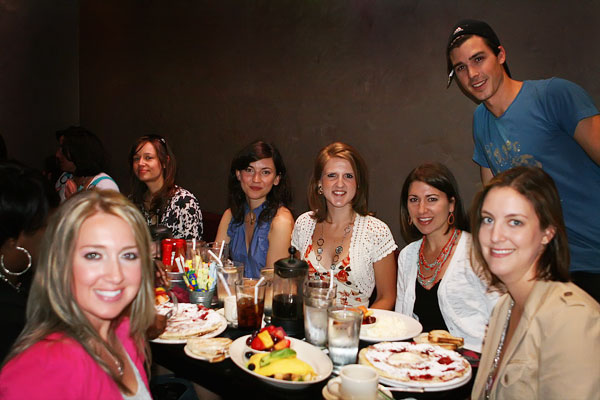 Their giant-sized pancakes were at least 10″ across! It was so hard to choose between all their incredible selections from the griddle: the Nutella Stuffed French Toast, Black Magic Oreo Pancakes, Espresso & Chocolate Chip…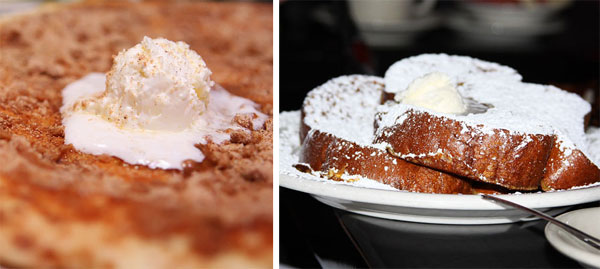 French Toast photo via Jenny
Finally I settled on the cinnamon streusel topped buttermilk hotcakes. I can't resist a stresuel topping. I go weak in the knees. Heavenly. Brittney ordered "Mom's French Toast"- the waiter told us it was the best thing on the menu. She graciously shared an entire piece with me and Jenny- and I'm definitely inclined to believe him! We loved it! Seriously YUM! :)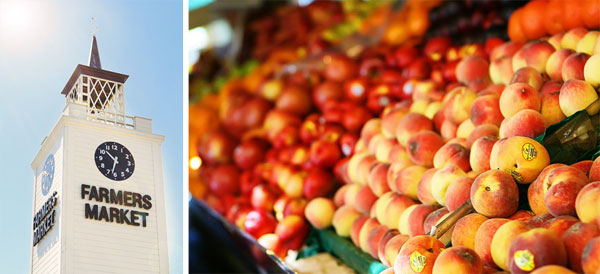 After our huuuuge breakfasts, our limo picked us up at our private back exit and we headed out for a morning at the LA Farmers Market! I totally didn't know what to except- it was so much more than just fresh fruits and vegetables!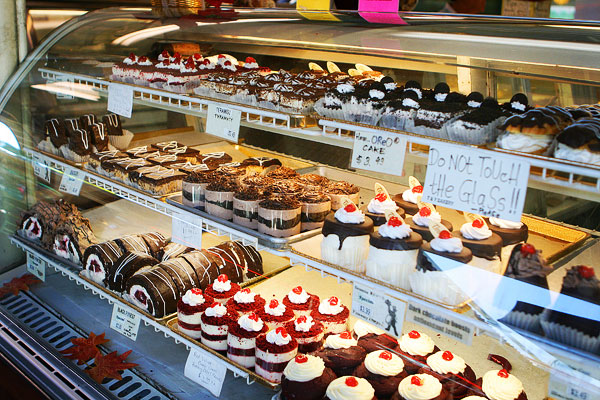 There were soo many delicious looking desserts, cakes, and treats, sugary stuffed delectables piled high with chocolate, cherries, and whipped cream…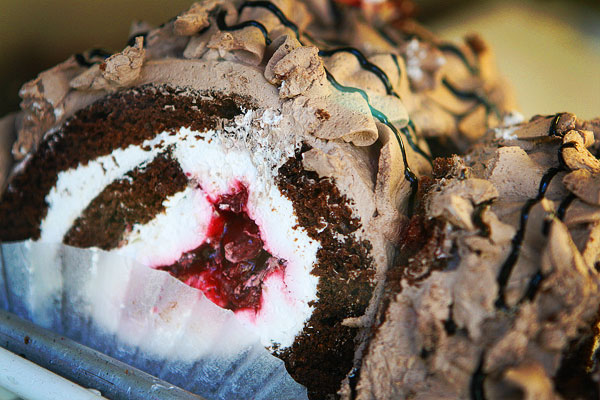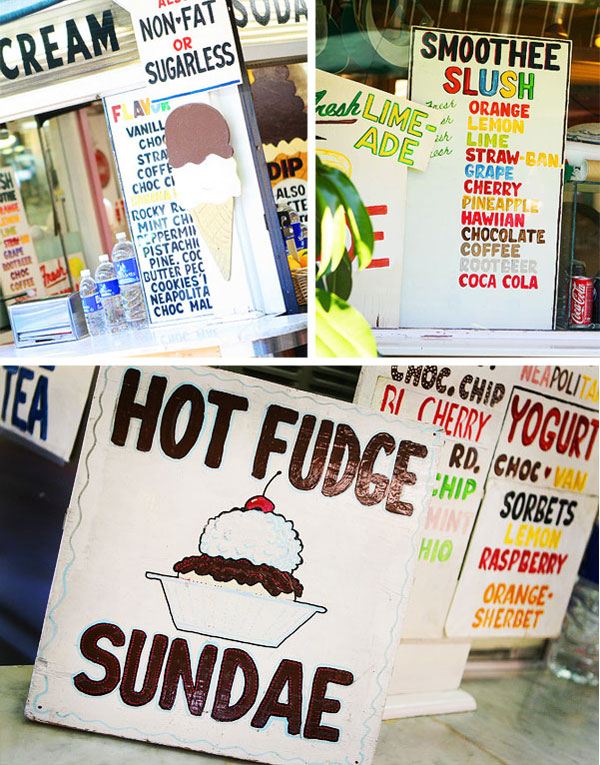 Ice cream, smoothies, and hot fudge sundaes…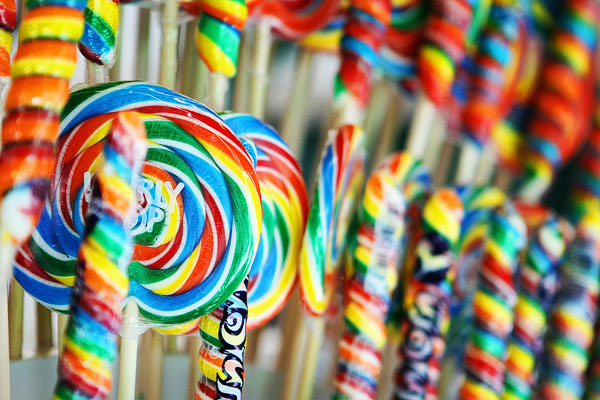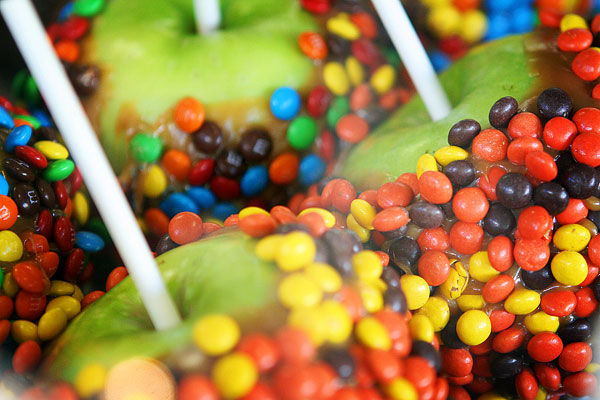 Candy & candied apples…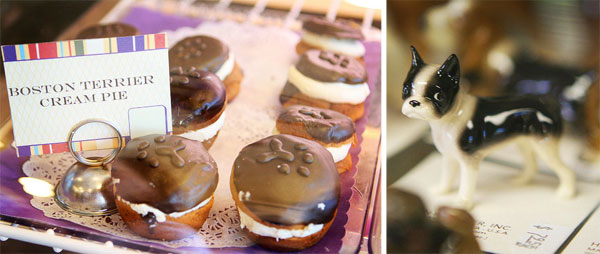 There were even treats just for Boston Terriers. :)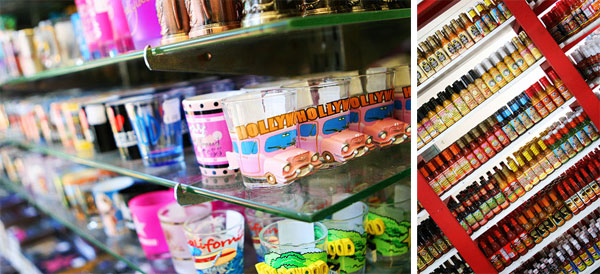 Lots of shopping & souvenirs- There was an entire store devoted completely to hot sauces. The names of most of which (while not entirely appropriate to repeat in polite company *blush*) sent us into a fit of uncontrollable giggles.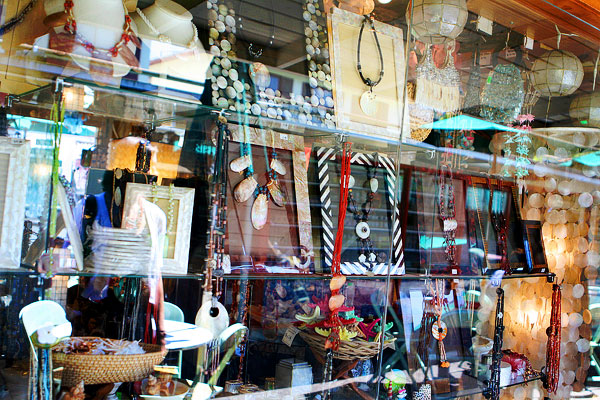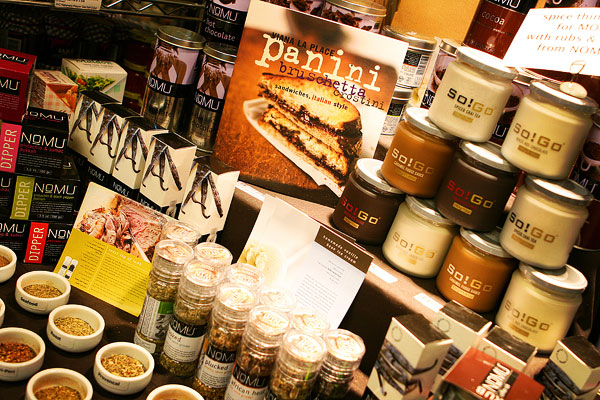 Tons of restaurants. You could easily spend an entire day here. I really, really wanted one of those doughnuts!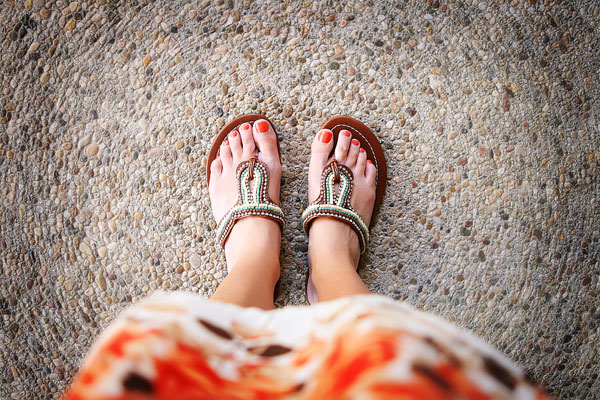 ***
Next Up!
Gourmet food truck craze! We grab our phones, hop in the limo and track the location of popular traveling catering trucks via Twitter. Then: The most amazing Italian gelato ever. Have you ever had Vanilla Coffee Marscapone Cheese gelato? Well let me be the first to tell you. It's delicious!
Thanks for looking!!