Oh mama mia, are you ready for this day?! This post should come with a warning label! ;) Last week my sweet friend Jenny from the fabulous blog Picky Palate drove down from the OC to spend a day cruising around San Diego with me. Whenever we girls get together we just can't resist running around the town and searching out as many fun sweets and treats as we can find. We've sought out cupcakes, doughnuts, and cookies in NYC, San Francisco, and Disney and we were delighted with what we found in San Diego. Get ready, reading this post may cause no less than 5.794 pounds of virtual weight gain. So put on your stretchy pants and join me and Jenny for a day of complete indulgence as we explore 3 must-see bakeries in San Diego!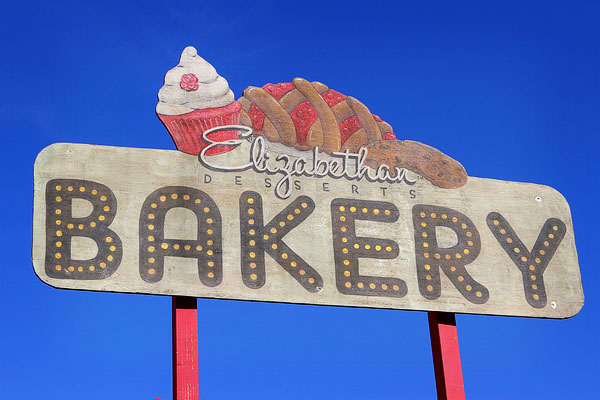 Our first stop was Elizabethan Bakery, which came to us highly recommended by our food-bloggin' pal Kathy at Panini Happy. This is such a cute spot, it's located right in the middle of a garden and nursery.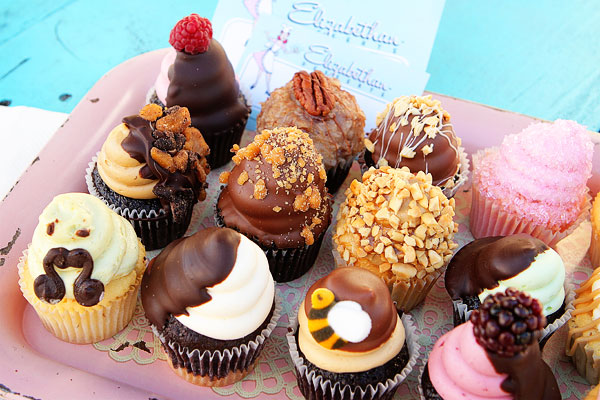 I think both of our jaws dropped when we walked in and saw all these incredibly cute mini cupcakes!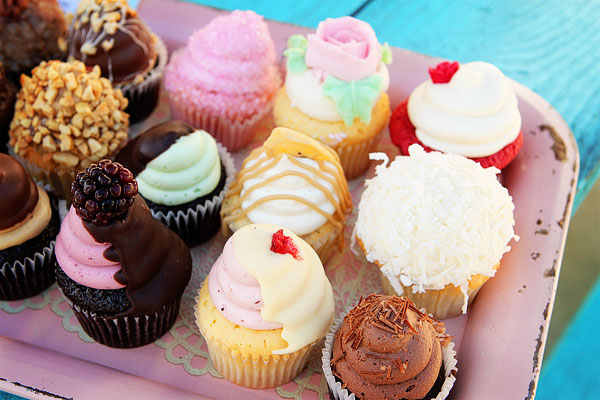 Reason #5708 why I love Jenny. She didn't bat an eyelash when I enthusiastically suggested, "I think we should try one of each."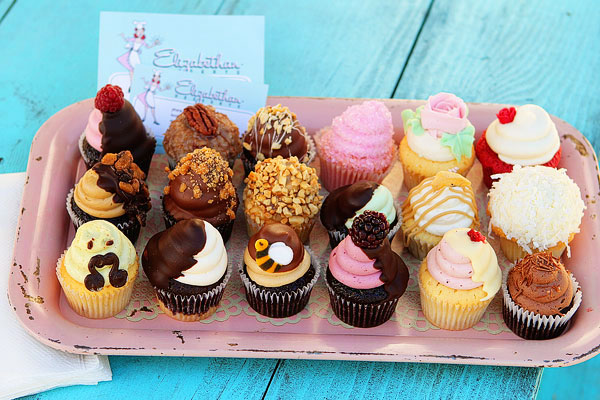 And that is the story of how, dear readers, at 10 o'clock on a Wednesday morning, we ended up with 18 mini cupcakes.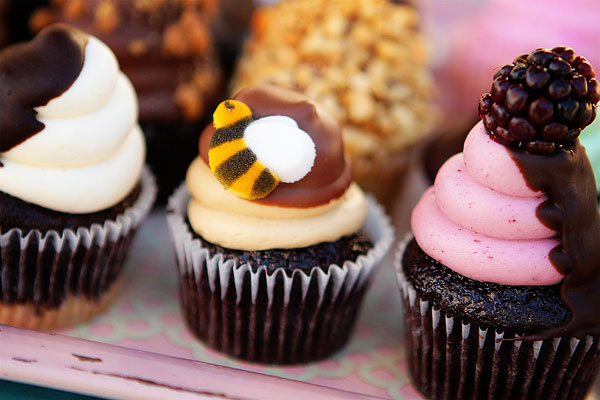 Look at the cute little bumblebee cupcake. This was one of my favorites. A chocolate mini cupcake frosted with honey buttercream and dipped in milk chocolate. Loved this deliciously soft frosting! I see myself attempting a honey buttercream in the very near future.
Reason #1497 why I love Jenny. She let me eat the little sugar bumblebee decoration and pretended she didn't like it so I wouldn't feel guilty about selfishly hogging the whole candy.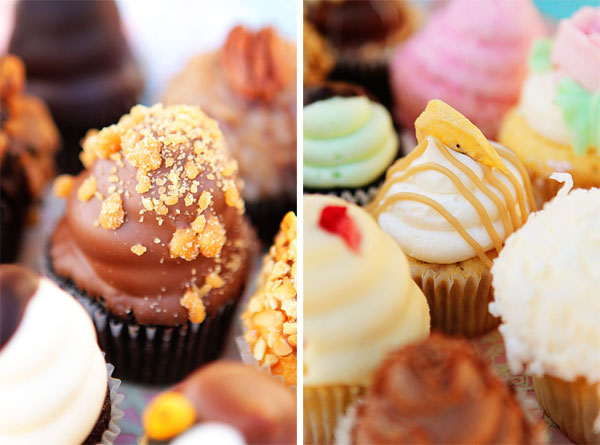 So many fun cupcakes here! On the left we have a Chocolate Toffee cupcake with caramel buttercream, dipped in milk chocolate, and  sprinkled with homemade toffee. And on the right, a banana vanilla bean cupcake with a caramel drizzle topping.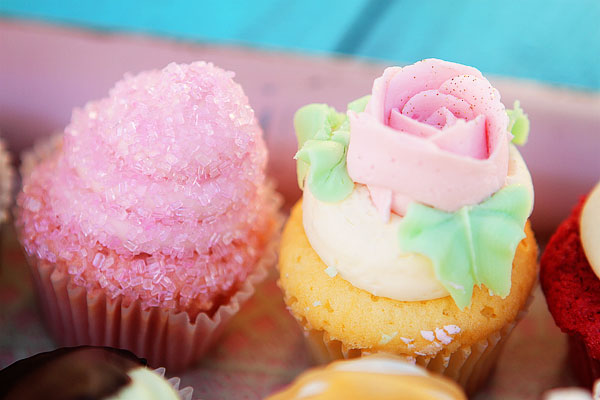 How cute are these! The one on the right with the pink buttercream rose was sprinkled with sparkly gold glitter.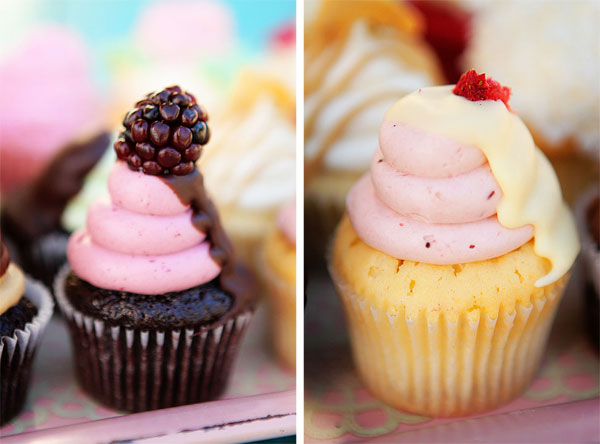 Blackberry and strawberry…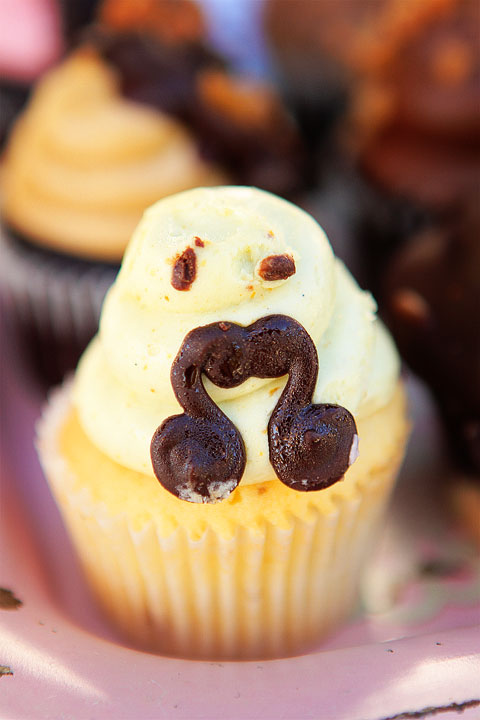 Mr. Mustachio! This was a white chocolate pistachio cake with a pistachio buttercream frosting. I wasn't too sure how I'd like pistachio frosting, but this little guy was definitely one of the highlights. I loved the flavor of the pistachio frosting, and wondered if they'd used some kind of pistachio extract for the unique flavor. It reminded me of the frosting from my favorite cupcakes in New York. Although Jenny, with the more trained palate, thought what I was tasting was actually almond extract. All I know is that I am definitely adding almond extract to my next batch of buttercream frosting.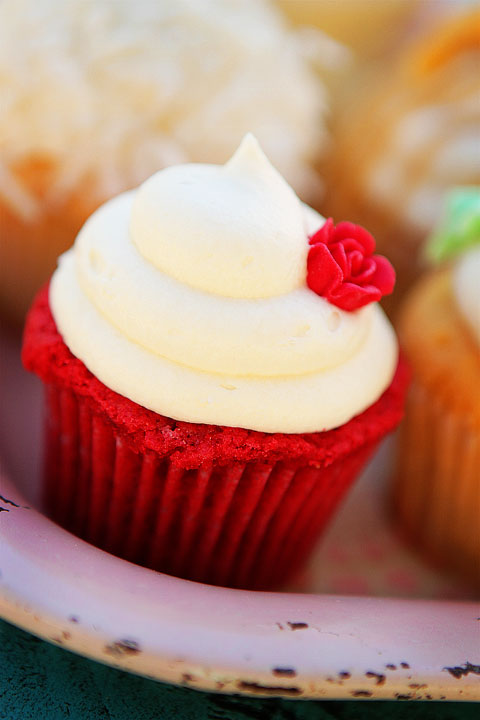 Red Velvet cupcake. Now you guys know I am a buttercream frosting gal all the way, and red velvet cakes are generally topped with cream cheese frosting, but this one had a white chocolate cream cheese frosting. Knocked my socks off!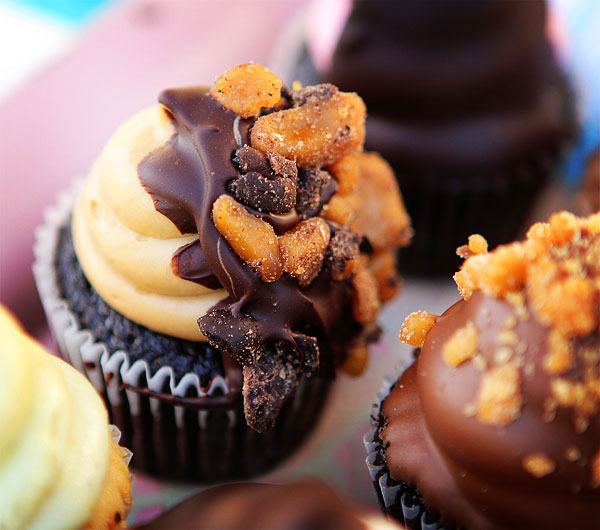 This coffee cupcake might've been my favorite! This was a decadent chocolate cake topped with coffee caramel buttercream, dipped in dark chocolate and topped with a homemade espresso toffee. Oh mama mia, that sweet, crunchy espresso toffee was over the top!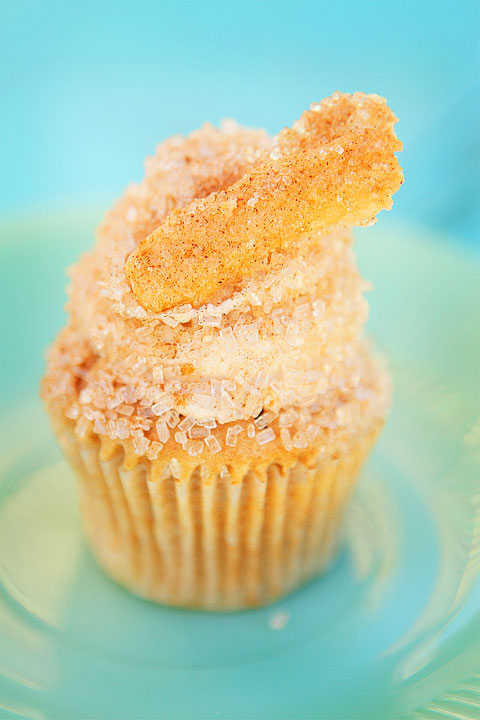 Check out this fun Churro cupcake! Definitely one of my favorites.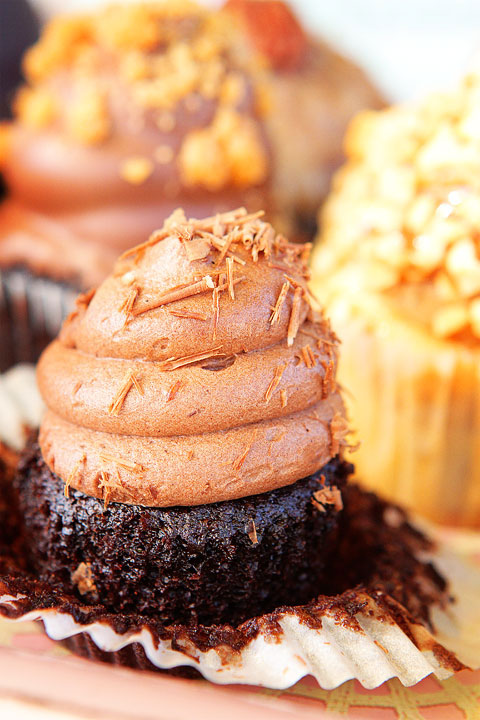 Not only were the cupcakes gorgeous, but they were definitely some of the most delicious cupcakes I've ever tasted. I could not get over how rich and decadent this chocolate one was!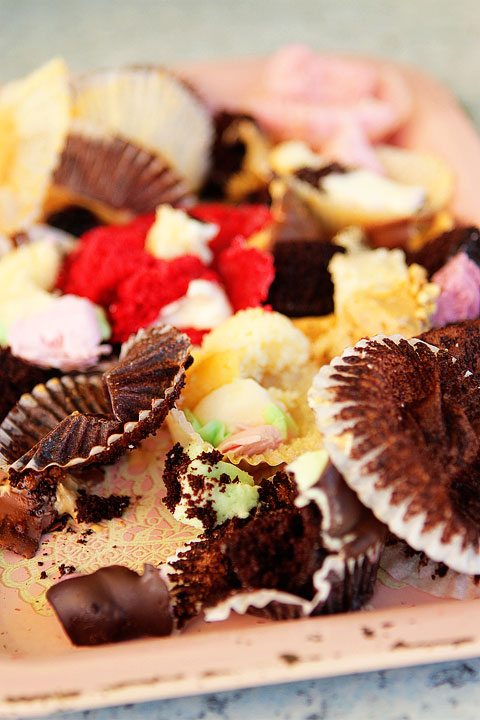 Sad to say, we didn't have much left over when it was all said and done! If you are anywhere near the area, go here! These cupcakes and this cute bakery are a definite must-try.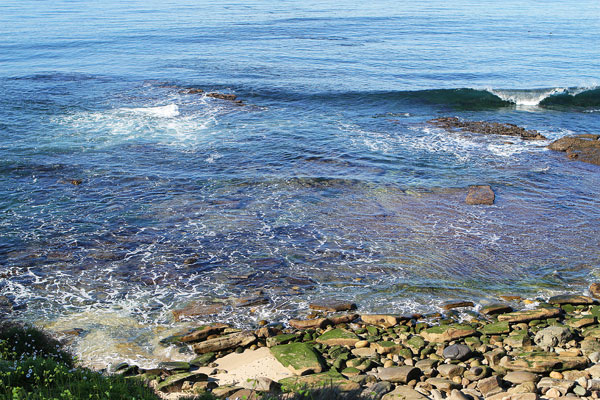 After a gleeful start to our day, we drove down the coast a bit to walk off our cupcakes at picture-perfect La Jolla Cove.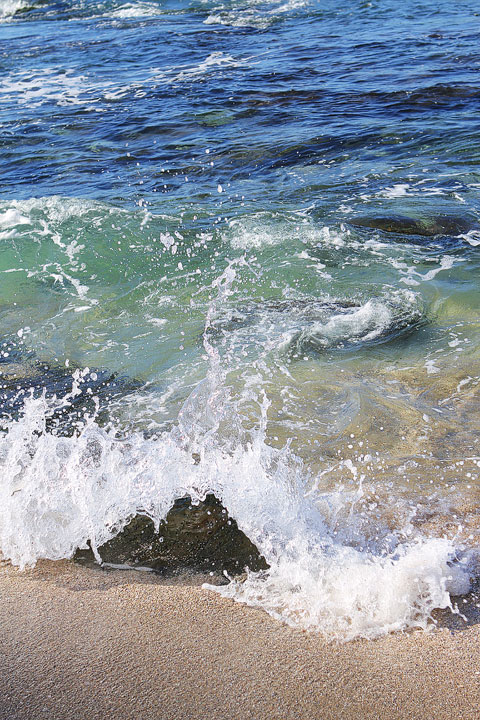 Loved walking along this beach in the beautiful San Diego weather!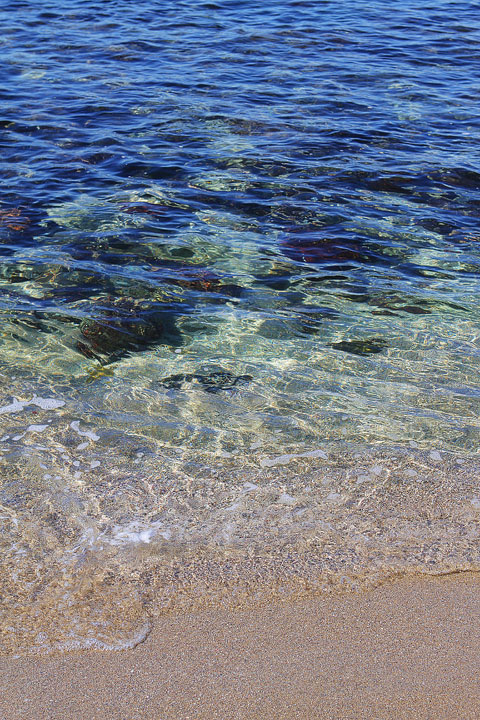 The crystal clear water was paradise.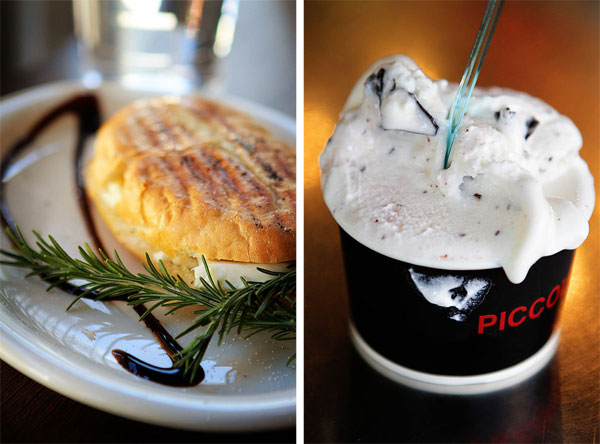 For lunch we ran over to Little Italy and stopped in Pappalecco, a wonderfully charming Italian sandwich and gelato shop. My slice of pizza Margherita was incredible, this place is a definite must try!
Reason #2736 why I love Jenny. I can ask her the same question 14 times in a row, wording it only slightly different each time. And she'll give me the right answer the first time, and every other time after that, just as patiently as the first, until she figures out which answer it is that I want to hear, and then she'll give me that one, convincing me I was right all along. Until I get home and look it up, and realize she, of course, was right all along.  *blush*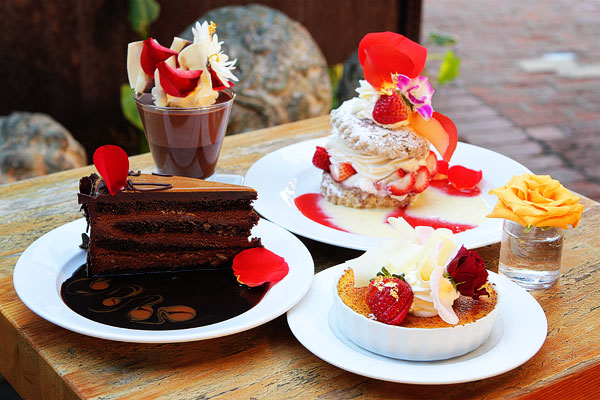 I had no idea what a treat we were in for when we headed to Extraordinary Desserts! This was the place everyone told us we had to try.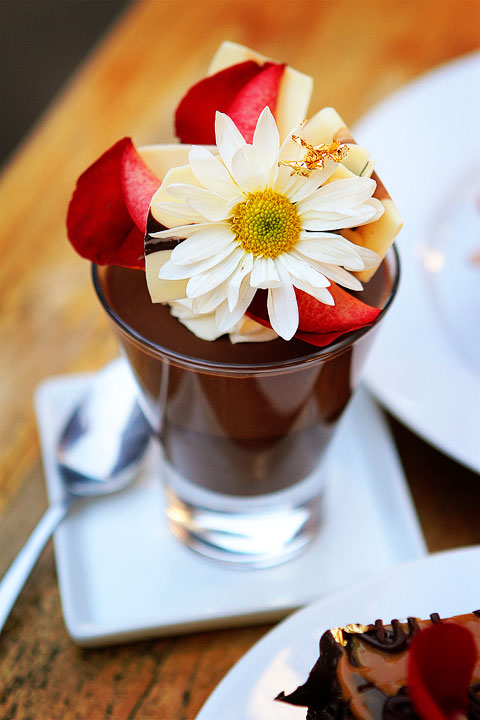 My jaw dropped when I saw these truly extraordinary desserts! Lovely Pots de Créme.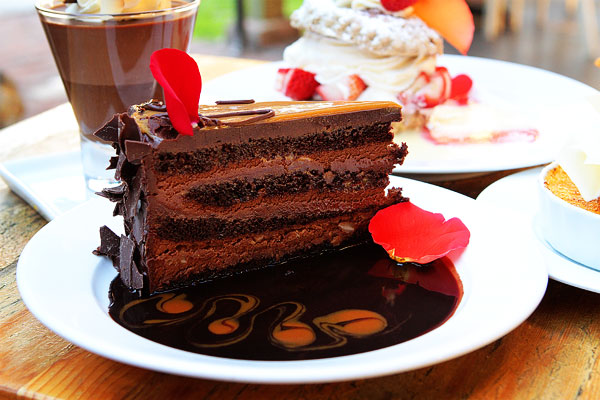 Gorgeous Dulce de Leche cake. Layers of chocolate cake, chocolate mousse, crunchy milk chocolate and topped with sweet dulce de leche.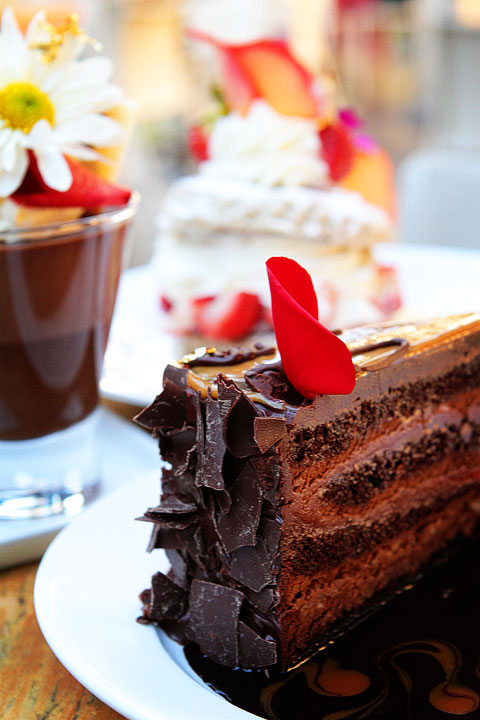 Loved these chocolate shavings!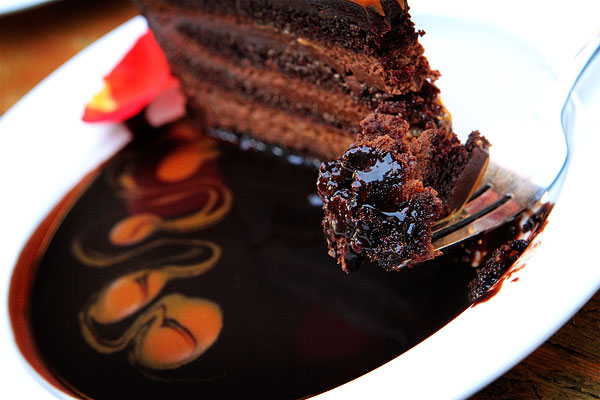 Decadent. Divine. Delicious.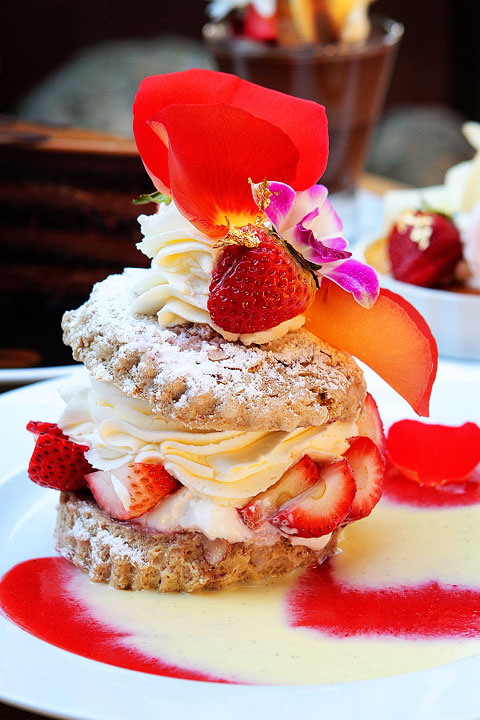 This strawberry shortcake was my favorite. The cinnamon shortcake biscuits, fluffy whipped cream, and fresh strawberries were perfect.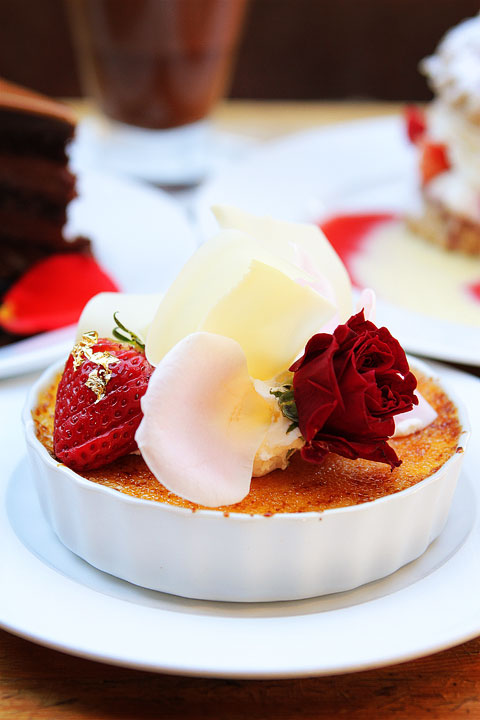 Stunning Créme Brûlée. These desserts were a joy to photograph!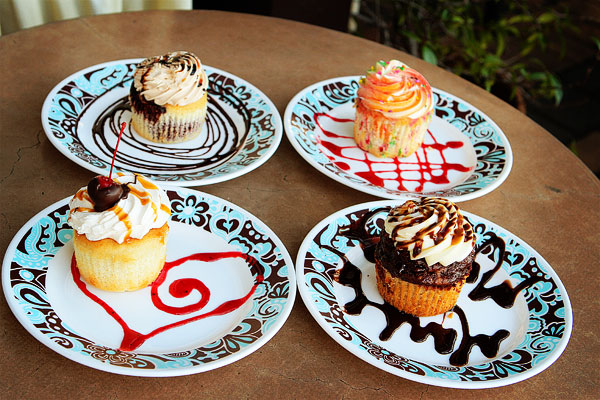 We had one more stop on our San Diego dessert tour! Had to make it a good one. We headed just up the street to Babycakes for some beautiful and mouth-watering cupcakes.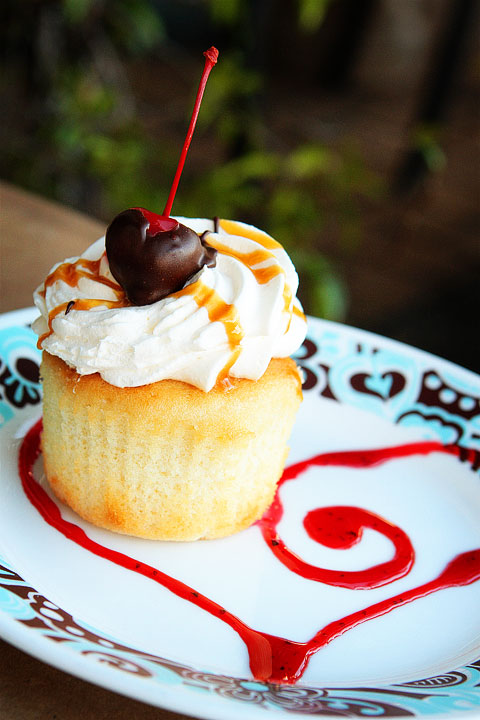 They had so many wonderful flavors to choose from, we had a hard time narrowing it down! Here's what we ended up with. The Vanilla Shorty, a custard-filled cupcake with whipped cream frosting.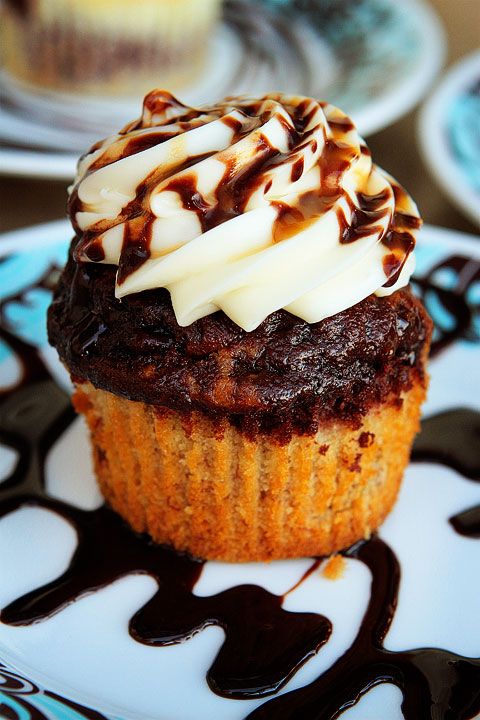 The Marble Monkey, a vanilla and chocolate marble cake with banana buttercream frosting. Saved this one for Kev.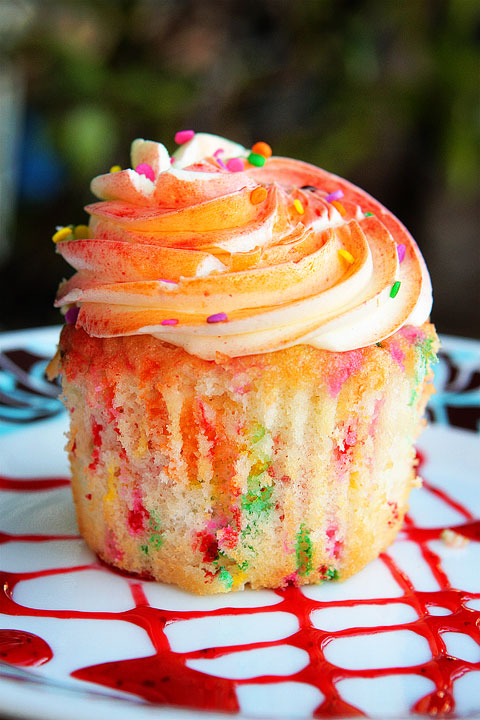 The Funfetti cake! This is always my favorite. Loved this one!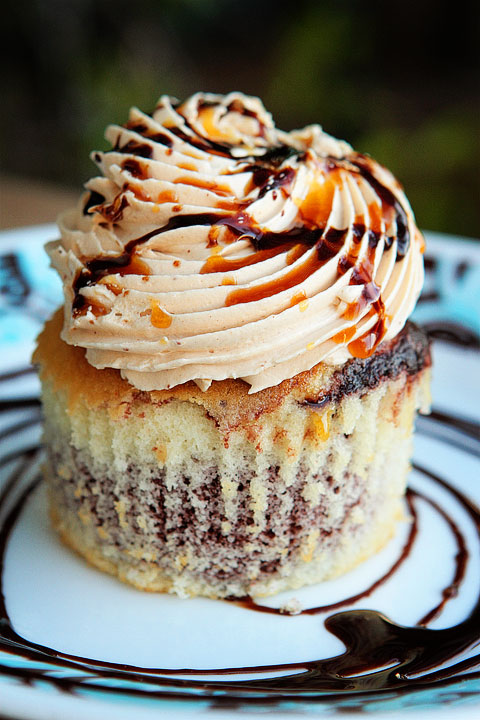 Oh you know I couldn't resist the marbled hazelnut cupcake. Completely delicious.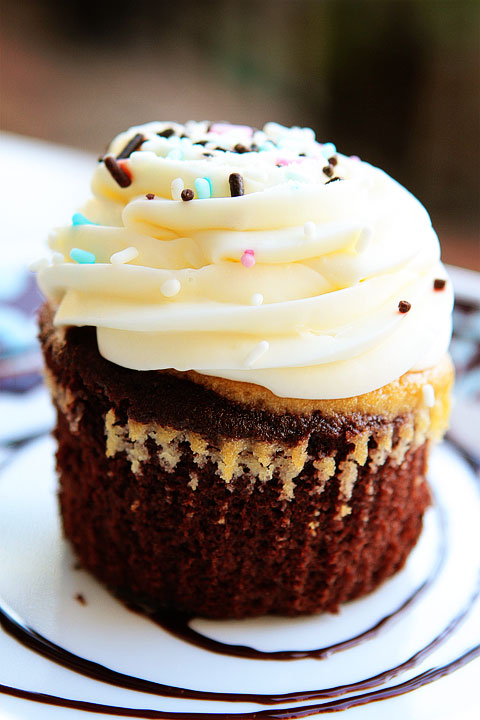 And here's their signature cupcake, the Babycake. This was a vanilla and chocolate marble cake with chocolate chips and cream cheese frosting.
They also had a Peanut Butter & Jelly cupcake and a Mocha cupcake that I'm totally wishing I could get my hands on right now!
Loved every minute with Jenny and our decadent day in San Diego, stay tuned for our next sweet adventure! :)