Sweet Honey & Jalapeño Cornbread Muffins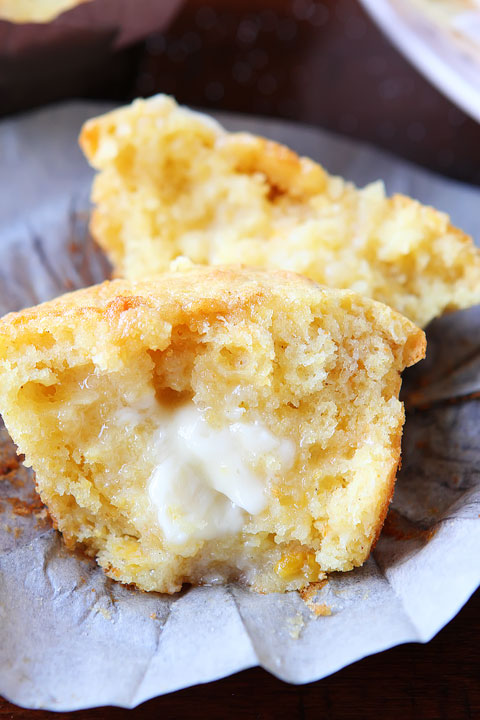 So excited to share these cornbread muffins with you today. This recipe is out of this world!! This is honestly the best cornbread I have ever had.
You will love these cornbread muffins if:
You prefer lightly-sweet cornbread.
You think the best cornbread is cake-like and soft.
You like your cornbread super moist and not gross and dry. (Sorry I said moist. Sorry I said it again.)
The perfect muffin top is your love language.
If that combination makes the ultimate cornbread for you, get ready to fall head over heels in love with a muffin.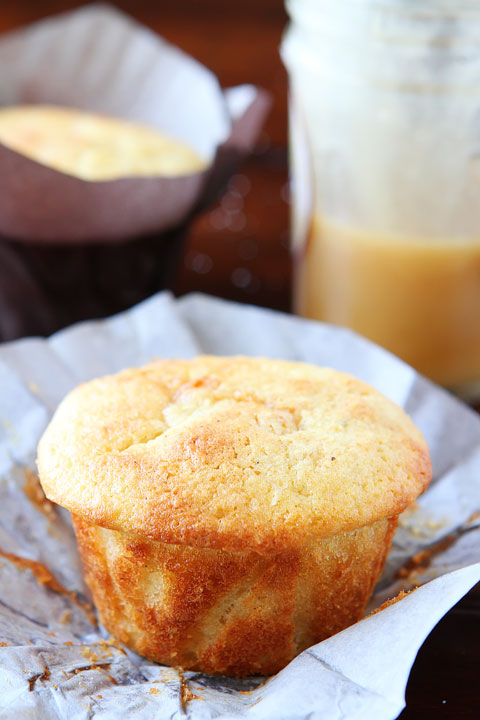 Because that muffin top is to die for!! Cornbread is the perfect complement to any southern meal (especially pulled pork!), and this is THE go-to recipe you'll want to use again and again.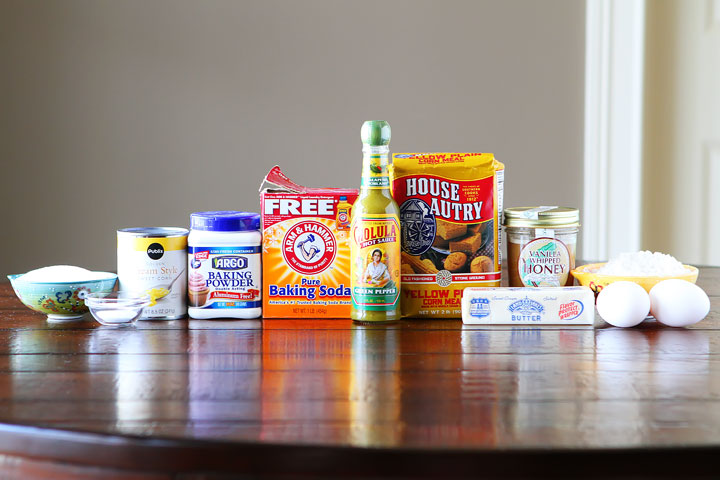 Here's all you'll need: sugar, salt, creamed corn, baking powder, baking soda, Cholula Green Pepper Hot Sauce, yellow cornmeal, honey, butter, flour, and eggs.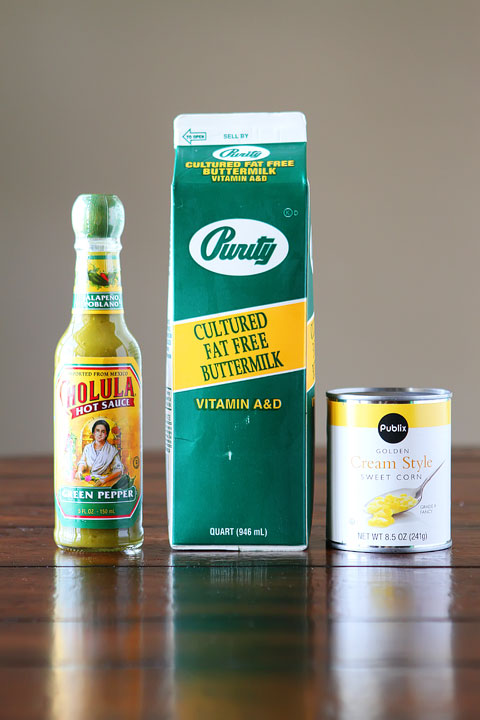 Oh and buttermilk! I forgot the buttermilk. :) By the way, I LOVE using this new Cholula Green Pepper (jalapeño and poblano) hot sauce in these muffins. It gives the muffins that perfect, sweet jalapeño flavor without adding too much heat. And you don't have to cut up a jalapeño yourself! My neighbor, who is very sensitive to spicy foods, loved these muffins! They are not spicy at all, just the perfect amount of green pepper flavor. It goes perfectly with the honey, butter, and creamed corn!
First, whisk together your dry ingredients: the cornmeal, flour, salt, baking powder, and baking soda.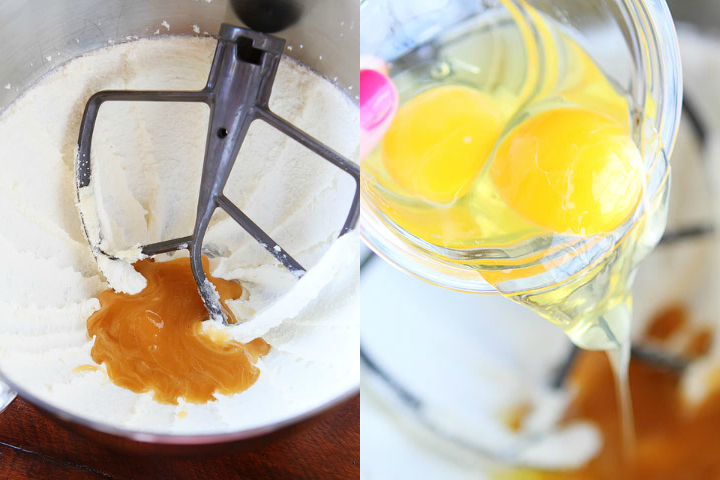 Then cream together the butter and sugar, and beat in the honey and eggs. The honey gives these muffin a delicious, lightly sweet flavor.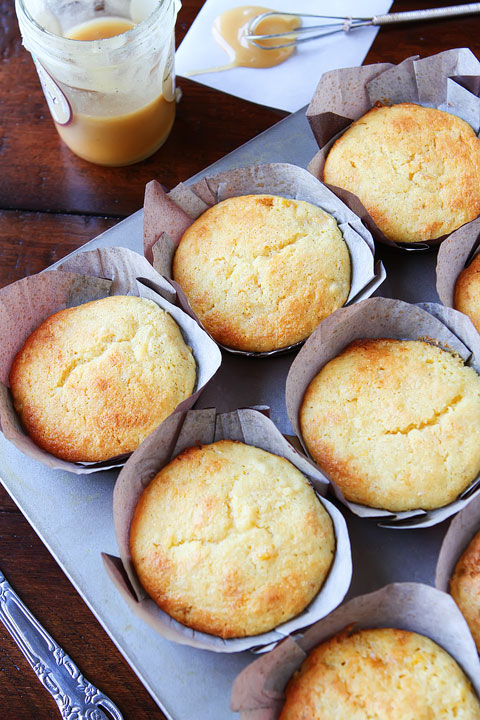 Stir the dry ingredients into the wet ingredients, then stir in the buttermilk, Cholula Green Pepper Hot Sauce, and creamed corn.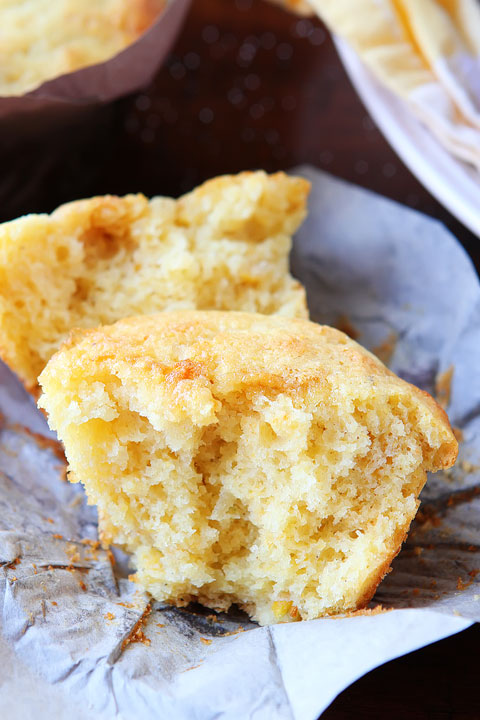 Bake in a muffin tin at 400 degrees F for 15-18 minutes, and when they're done, you'll have these decadently soft, unbelievably moist, light-as-a-feather cornbread muffins.
They honestly don't need it because they are already so rich and flavorful, but I couldn't resist adding a little extra butter for a deliciously naughty experience.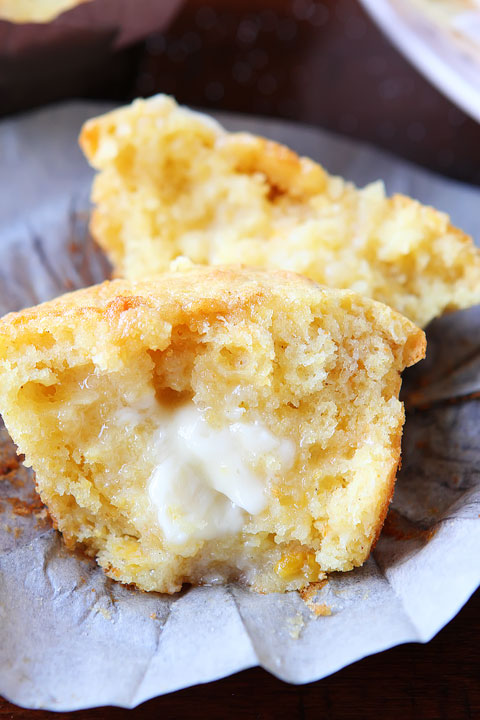 Kill. Me. Now. These muffins are so, so good!! Try them today! :)
Also be sure to check out Picky Palate's Skillet Nachos with Spicy Salsa Verde Chicken! today for another awesome recipe using Cholula Green Pepper Hot Sauce! Loved working with Cholula today to bring you these fun recipes! :)
Enjoy, friends!!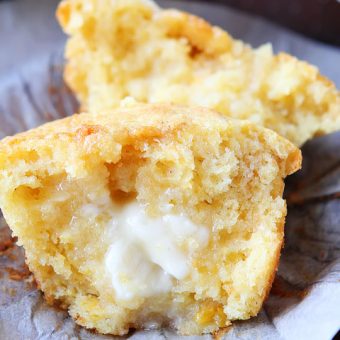 Sweet Honey & Jalapeño Cornbread Muffins
Ingredients:
1 cup yellow cornmeal
1 cup all-purpose flour
1 teaspoon kosher salt
2 teaspoons baking powder
1/2 teaspoon baking soda
1/2 cup butter, softened
1/2 cup white sugar
1/4 cup honey
2 eggs
1/2 cup buttermilk
2 tablespoons Cholula Green Pepper Hot Sauce
1 (8.5-ounce) can cream-style corn
Directions:
Preheat oven to 400 degrees F. Grease or line 12 muffin cups. In a bowl, whisk together the cornmeal, flour, salt, baking powder, and baking soda to combine.
In the workbowl of an electric mixer, cream together butter and sugar until light and fluffy, about 4-5 minutes. Add honey and eggs and beat for an additional 2-3 minutes. Add dry ingredients and mix until just combined. Stir in buttermilk, hot sauce, and corn. Pour or spoon 1/3 cup batter into each prepared muffin cup.
Bake in preheated oven for 15 to 18 minutes, or until a toothpick inserted into center of a muffin comes out clean.