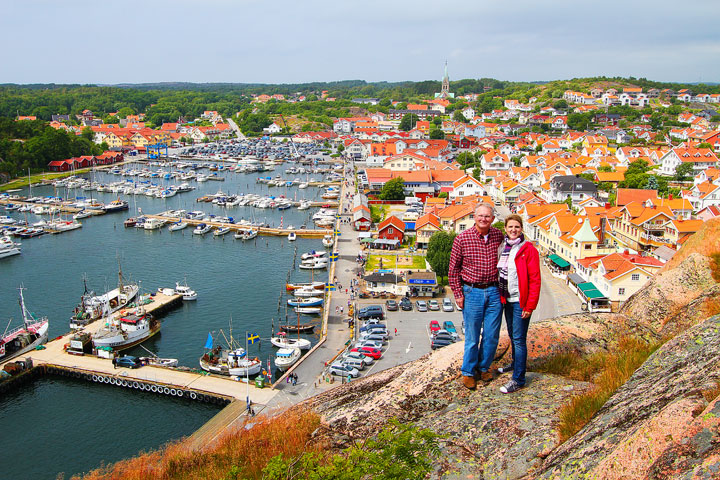 Sweden is gorgeous!! Oh my goodness. I had so much fun on this roadtrip with my dad! Thanks so much to Volvo, the West Sweden Tourism Board, and SAS Airlines for making this possible! I know I told you guys how this all came up (it was crazy!) before we left, but just in case you missed it, I'll save you a click. :) Volvo, the West Sweden Tourism Board, and SAS Airlines have teamed up to form this incredible program called CarPlusVacation. The way it works is if you buy a Volvo through their Overseas Delivery Program, they will send you on a free trip to Sweden. Yes! Really! After this all came up, I realized I actually know someone who did it, and they loved it! They provide you with two complimentary roundtrip tickets with Scandinavian Airlines System (SAS) and one free hotel night in beautiful Gothenburg, Sweden, where the Volvo factory and museum is located. Once there, you pick up your new car from the Volvo factory and head out on an adventure through Sweden! And when you're done, they'll ship your car back home to you for free. So cool!!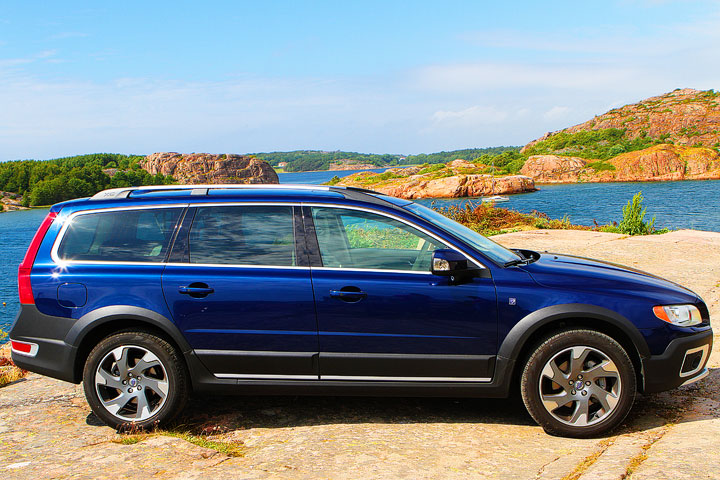 The CarPlusVacation partners invited me to come experience this program so I could help get the word out about this unique promotion. Here is the Volvo they hooked us up with for our roadtrip. Good thing Sweden is so far away, or I would've driven this thing right on home with me! :) It was pretty swanky! This car was perfect for a roadtrip. Wow. It had so many neat features — including a handy light on the side window that would illuminate if someone was coming up in your blindspot and could not yet be seen by the mirror — but my absolute favorite feature was the cruise control. At first, it's just like any other cruise control, where you set your speed and and go. But here's where it gets awesome. If traffic slows down, or someone pulls out in front you, this car will automatically match the speed of the car in front of you. It'll slow down, keep a safe distance, and match whatever speed they're going. Automatically. As in by itself. No more stopping, setting and resetting the cruise control. Then when traffic clears up, it automatically speeds back up to your original setting. Ah-mazing. I loved that.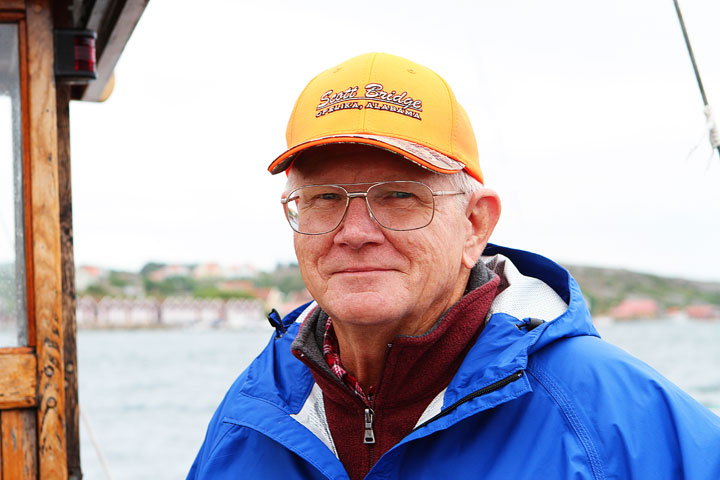 Unfortunately Kevin had to work and couldn't come with me to Sweden, but I knew the perfect partner in crime to bring with me on this trip. My dad! :)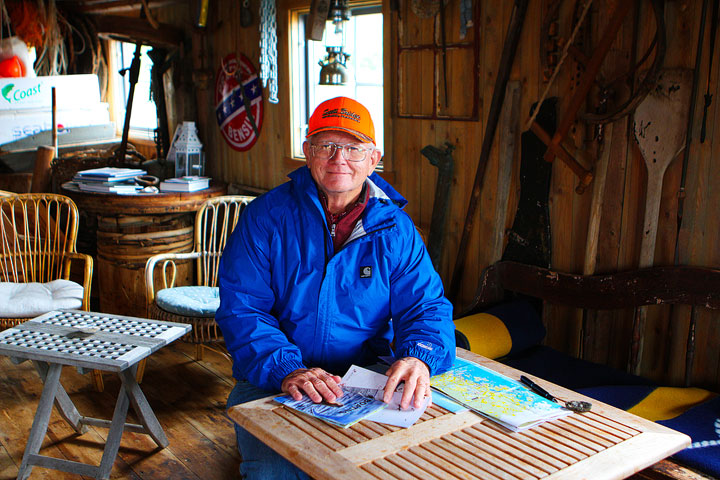 We both absolutely love road trips, so this was perfect for us. My dad loves to drive and loves planning road trips. When I was growing up we drove cross country to Texas, through the midwest to Wyoming, up the east coast to Pennsylvania, and down the Florida coast to Key West. For my parents 40th anniversary, they took a road trip to Canada. From Alabama. He loves road trips! :) They didn't know it when they invited me, but honestly the CarPlusVacation team could not have picked a more perfect person than my dad for this trip!! :) He used Google Earth and had all of our routes mapped out and memorized before the trip, making sure we took only the most scenic routes and even plotted out points of interests for me where he thought I might want to stop and take pictures. I need this kind of organization in my life! :)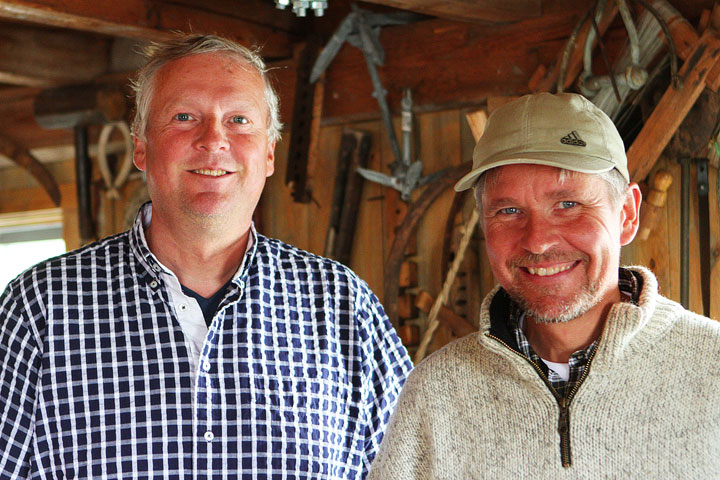 The Sweden tourism board arranged some incredible, once-in-a-lifetime activities for us once we got there — which can all be easily booked through their CarPlusVacation program. Seriously my jaw was dropping as I read through the itinerary!! Our very first adventure took us up the west coast of Sweden to Everts Sjöbod (Evert's Boathouse) in Grebbestad, Sweden. Brothers Per and Lars Everts took us on a crab and mackerel safari there around the many tiny islands in the North Sea.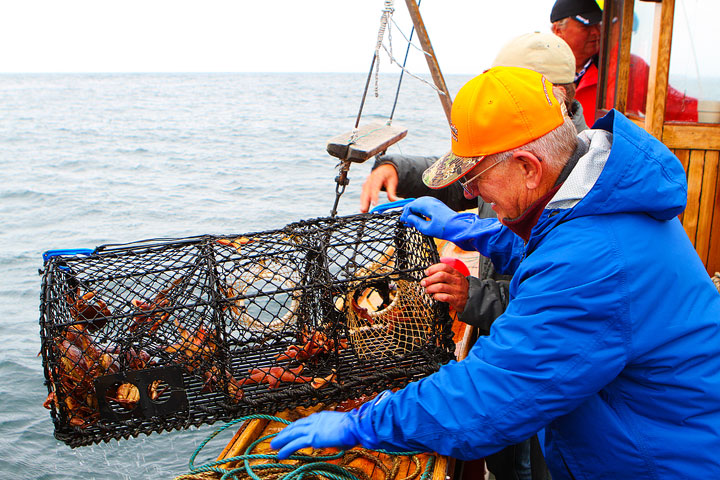 My dad used to pull up crab traps with his dad, my PawPaw, so this was a fun and special activity for us both.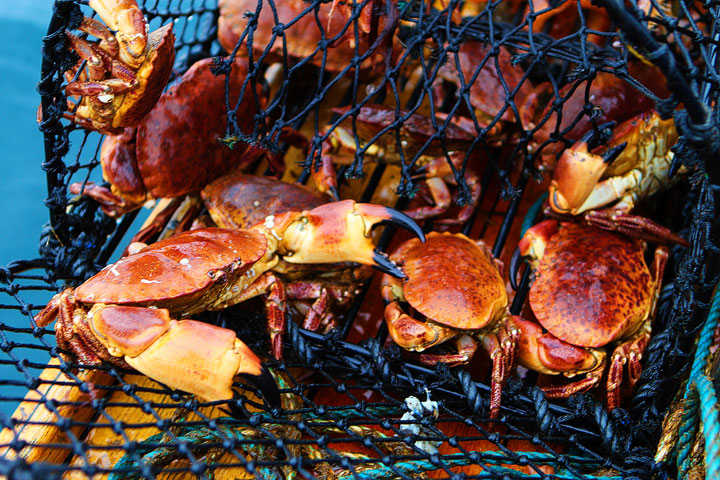 Okay, so not kidding when I say this guy was CRABBY! :) He was coming for me. You can't tell from this photo, but his claw was about the size of my fist!! Hah. I see some fat, buttery crab claws in my future. ;)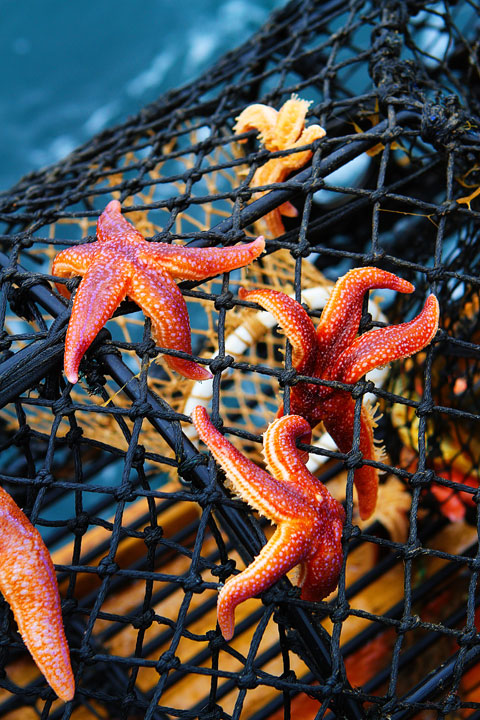 Little starfish hanger-ons. :)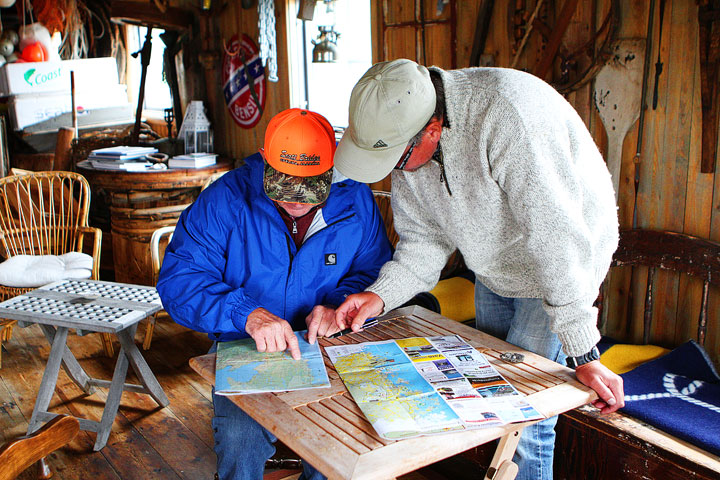 Per showed us a great route to take down the coast, stopping by some charming fishing villages, taking three ferries, and passing over a fjord.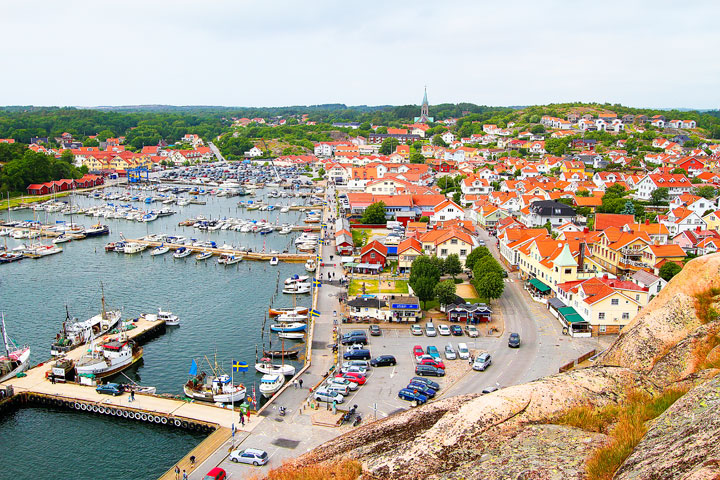 He also took us on a secret road to this gorgeous overlook of Grebbestad Harbor. I've marked it on the map for you down at the bottom of this post if you're into that sort of thing! :)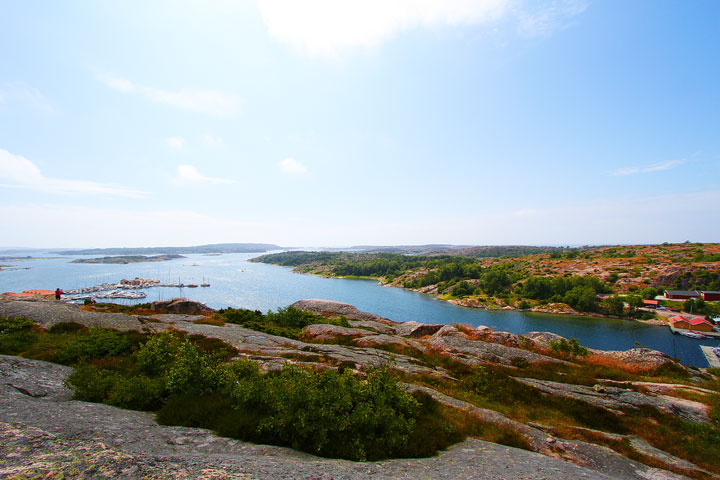 Stunning view from up here!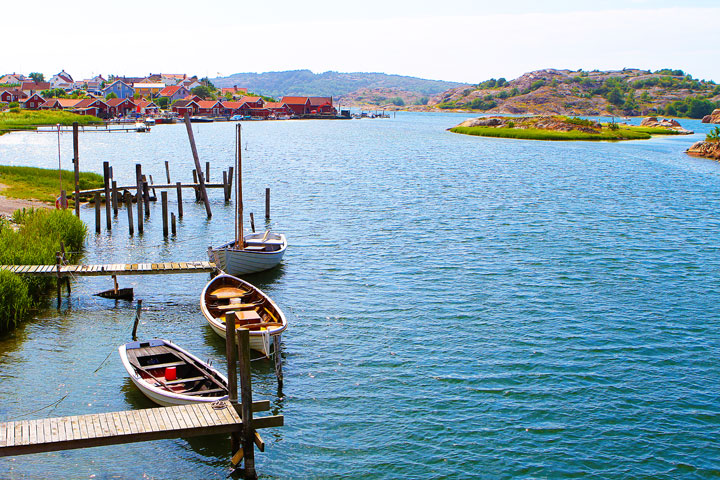 We had an incredible lunch at Evert's Boathouse overlooking the sea. They served us their freshly caught crab, shrimp, crayfish, oysters and mussels with warm seaweed bread, organic butter, and horseradish cream cheese. Sounds weird, but it was delicious! And I have seriously never had shrimp like that before — I mean, I've had wild caught gulf and Atlantic shrimp before, but this! It was so amazing and flavorful!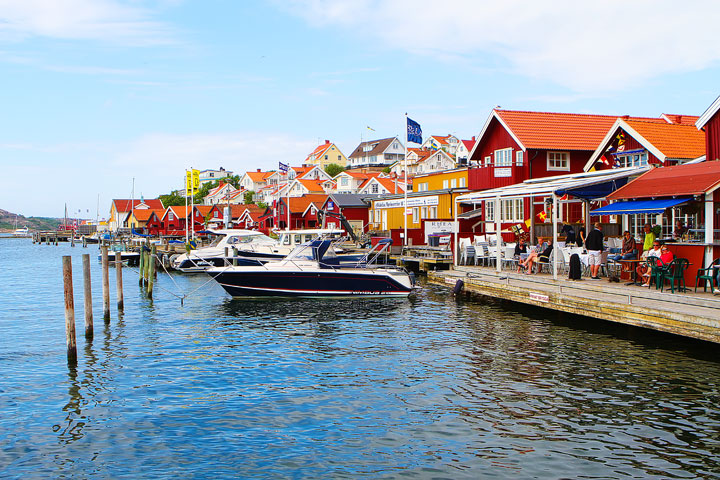 Our next stop was the gorgeous, colorful, picturesque fishing village of Fjällbacka.
---
Fjällbacka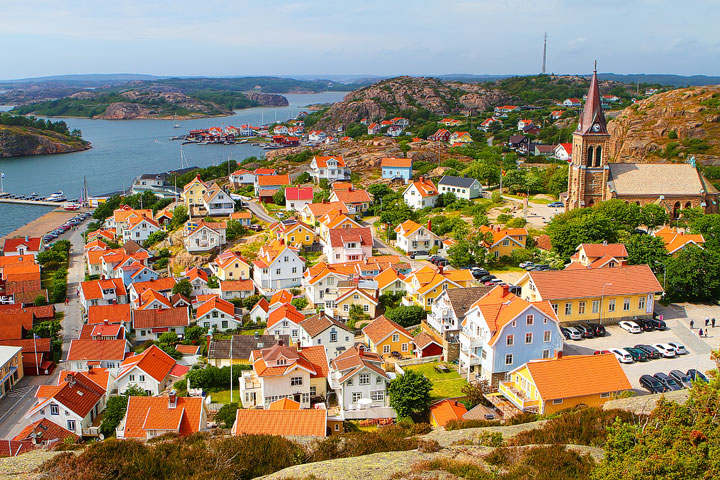 Wow. So, so charming here. I am in love with these rainbow houses!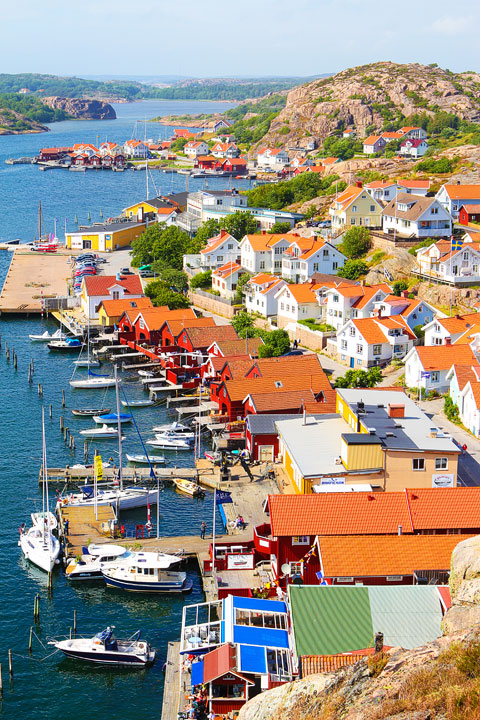 There was an easy trail up to the cliffs over Fjällbacka to get the picture-perfect overlook of the village.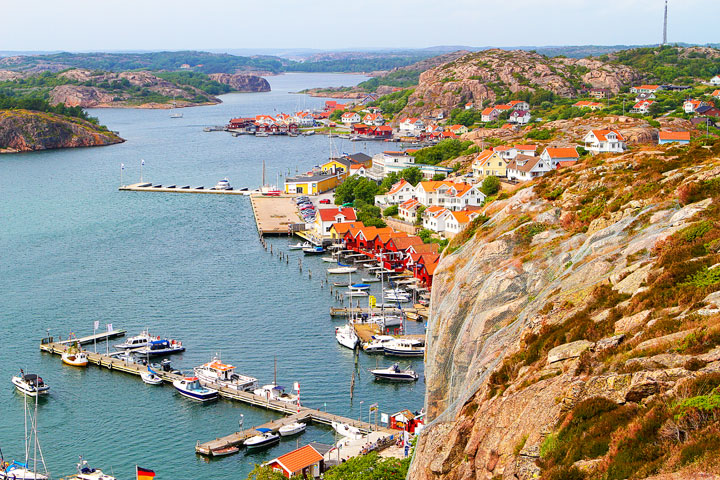 I took way too many pictures up there! :)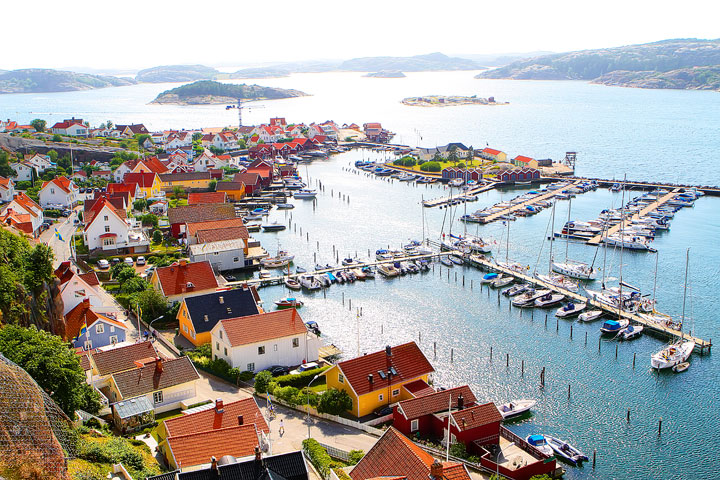 This delightful little village is totally a must-see if you are ever anywhere nearby.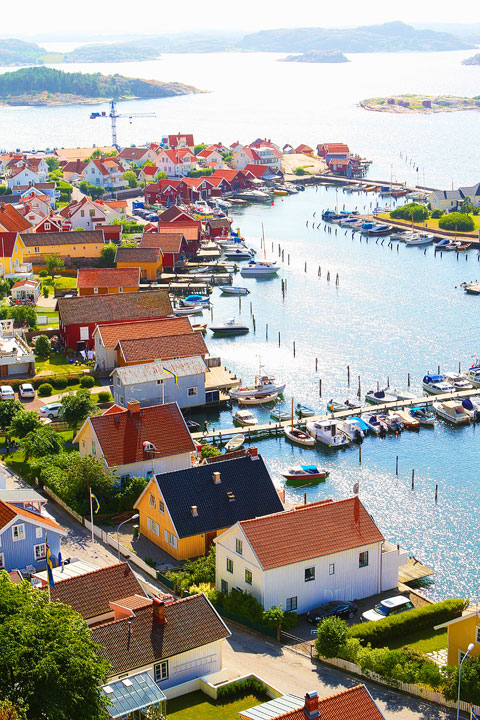 I need to live right here!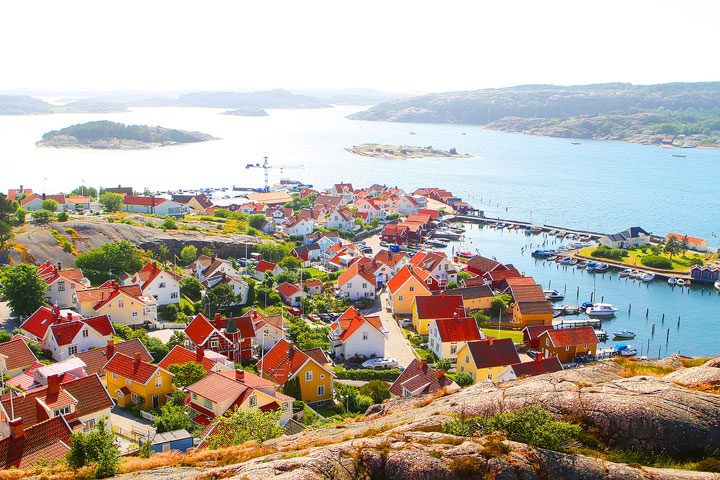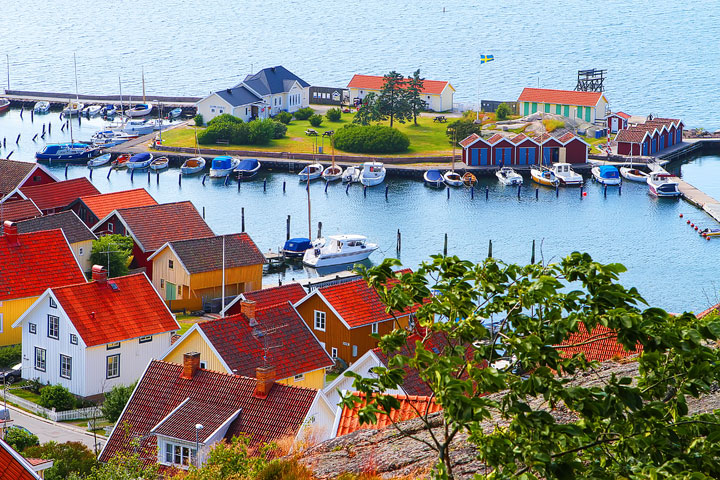 Or here, in a house on this tiny private island.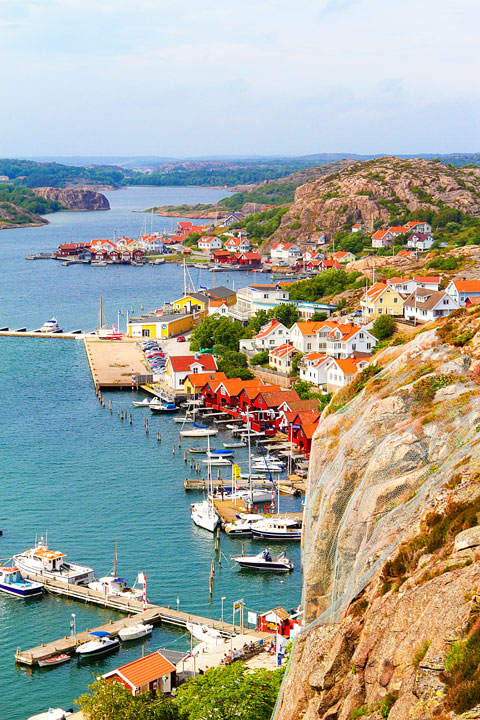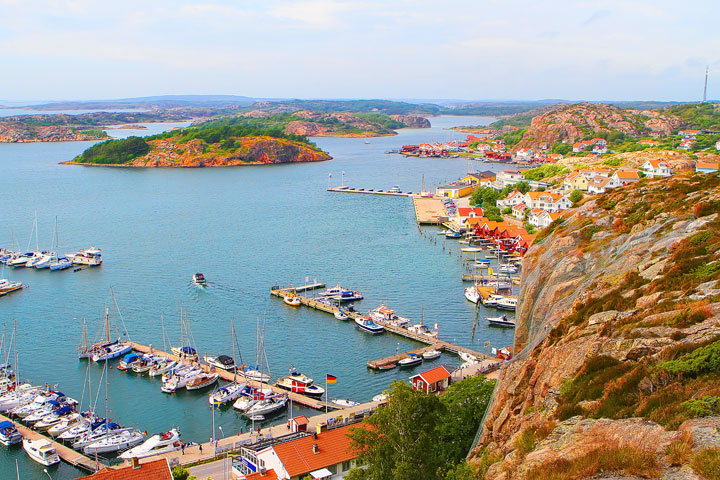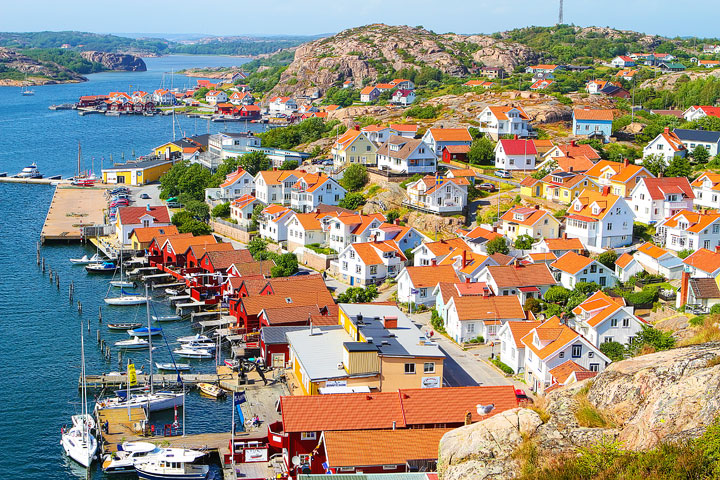 Beautiful, beautiful village.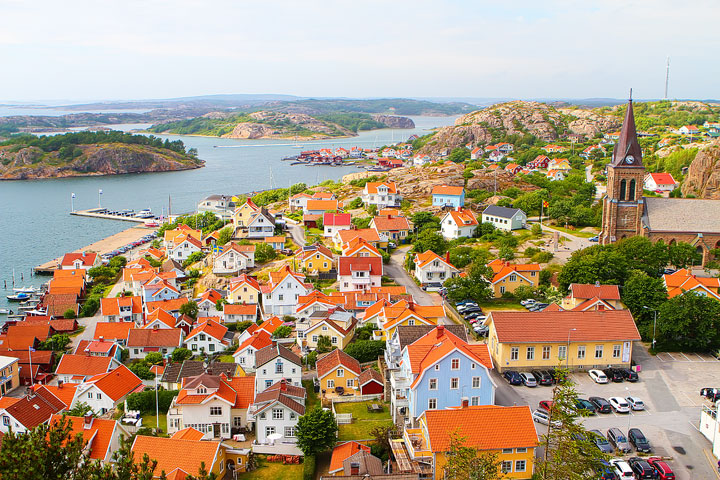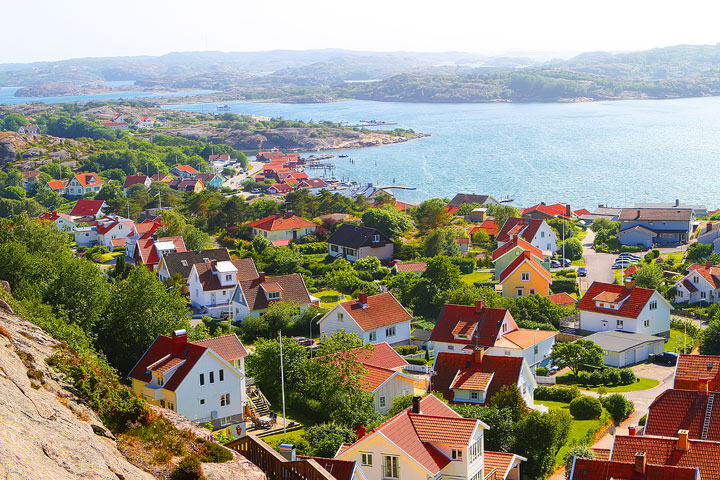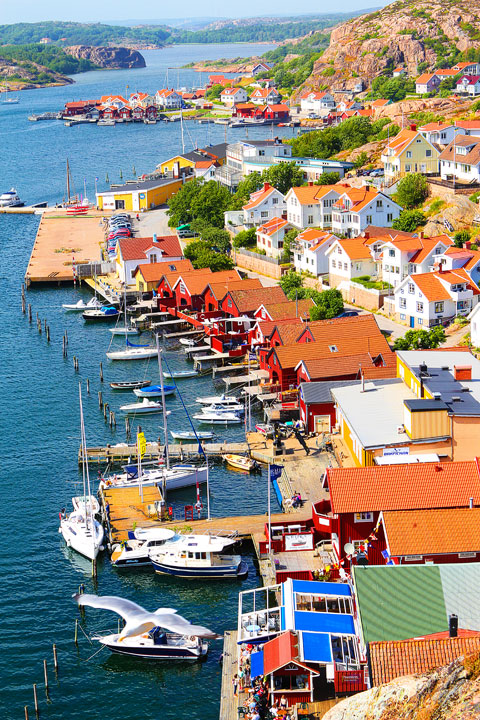 Colorful houses on the coast.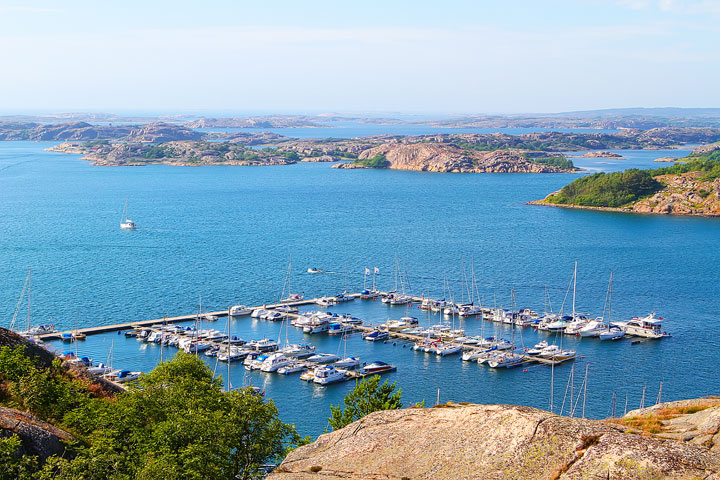 How fun would it be to hop on a boat and explore all these tiny islands of the archipelago?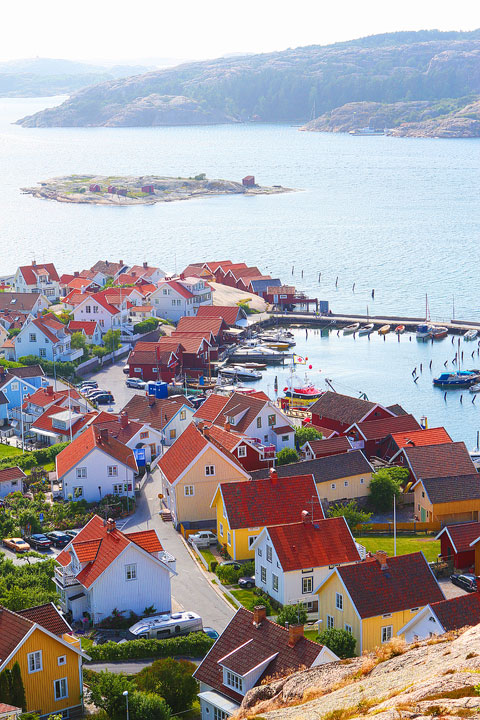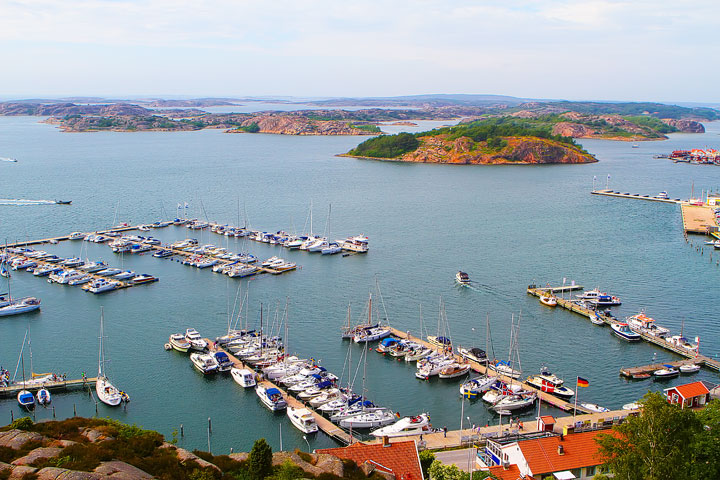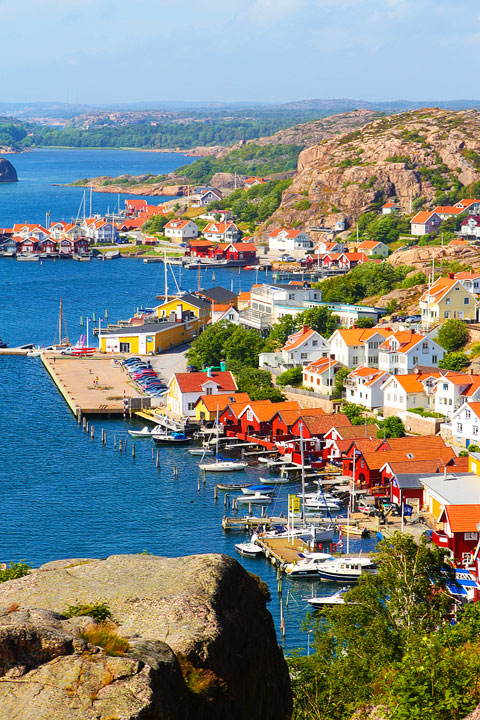 Ahh.
Here's my attempt at a couple of panoramic views from the cliffs overlooking Fjällbacka! Click on these to see a larger version.

Love. this. place.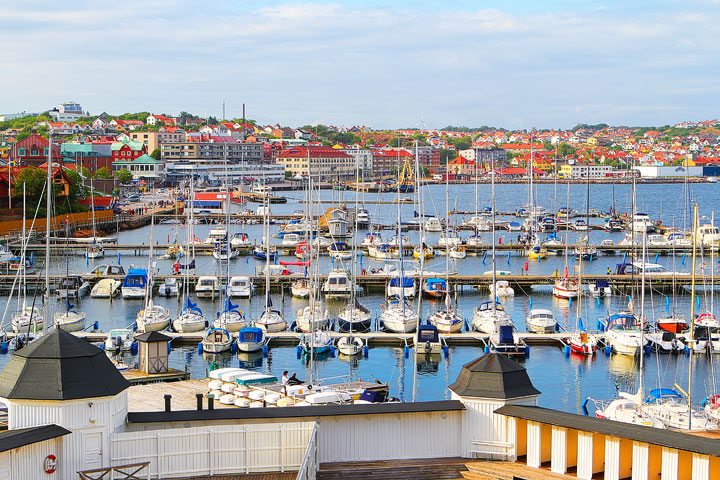 As we made our way down the coast, we stopped at another bustling fishing village in Lysekil. Fun overlook here too.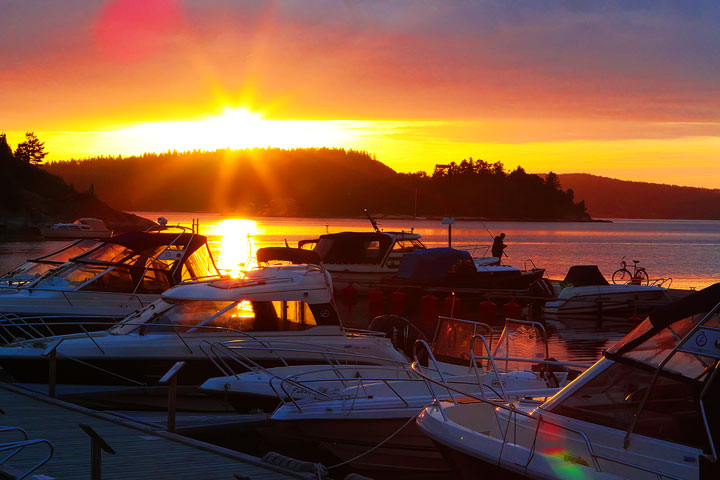 On our way to the villa where we'd spend our second night in Sweden, we caught this gorgeous view of the sunset as we were driving along the coast.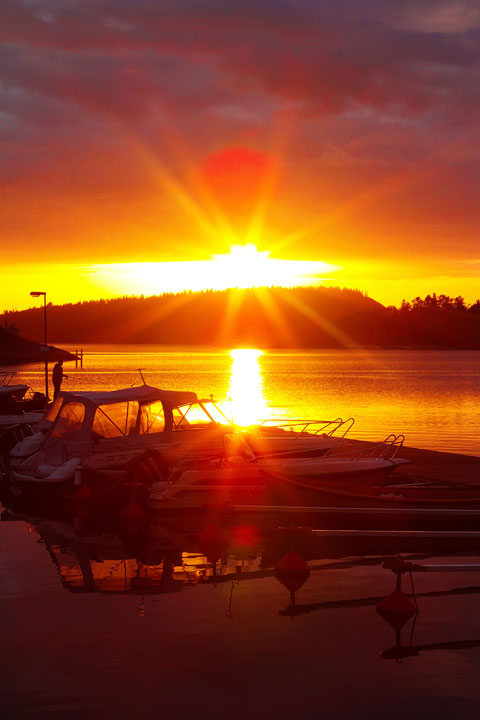 I was a little worried I might not get to see one since we were so far north! :)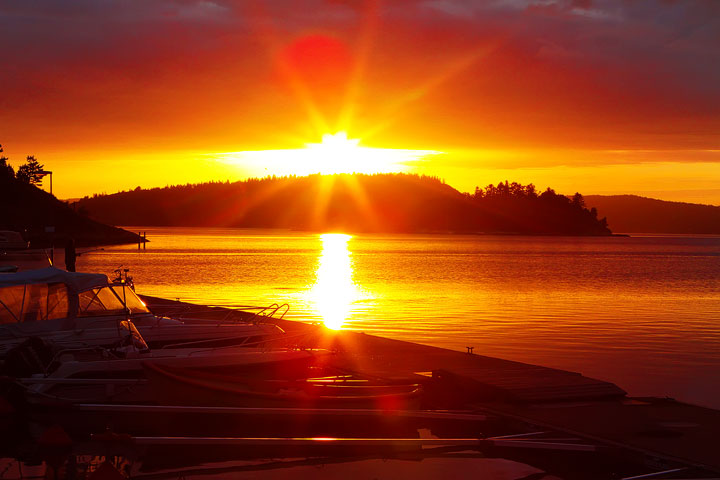 But it turns out the sunset was right around 10 pm. This was at ten minutes til.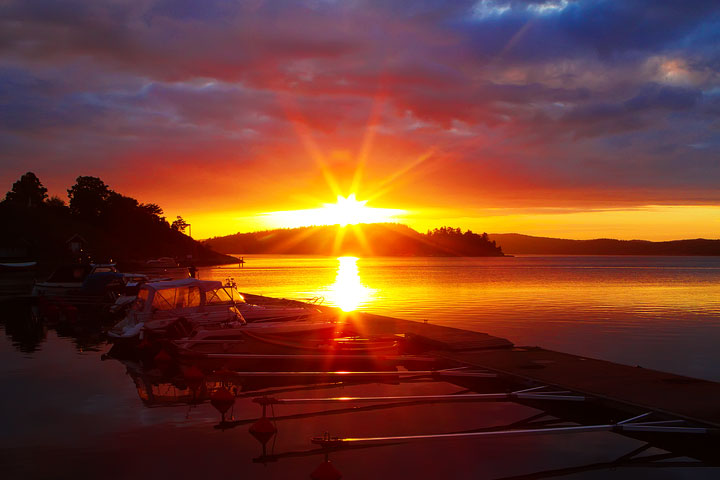 I think I am in love with Sweden.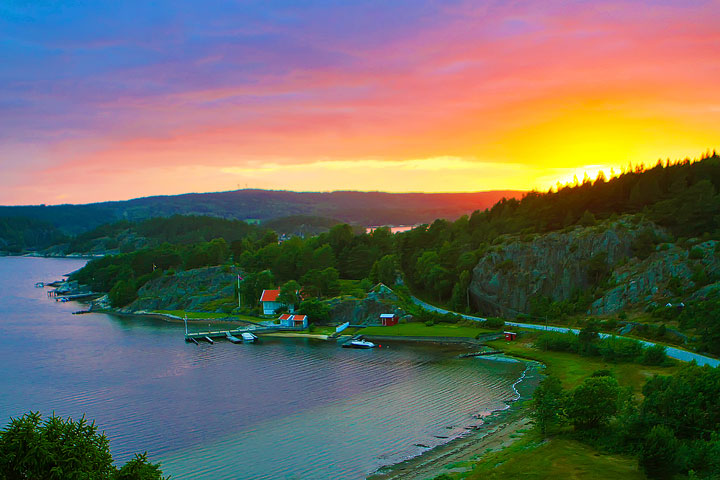 After dragging myself away from the sunset, we drove not too far up the road and had to stop again when I saw this. Sunset in Sweden, ten minutes after 10 pm. Is this even real?

View Sweden Road Trip — Day One in a larger map
Here's the map of our first day. We started at the green marker in Gothenburg, made our way up to the top yellow marker at Evert's Boathouse, and ended at the red marker at Villa Sjötorp. If you zoom in, you can even see the boat path we took on our safari with the Everts bros! :) Zoom in and click on the points for more info, or click here to see a larger map with a list of all the points of interest.
Check out CarPlusVacation.com to find out more about the Volvo Overseas Delivery Program and use their interactive trip planner to pick out fun activities you'd do in Sweden! You can pick out your car, choose your activities, and submit your itinerary to their Roadtrip of a Lifetime sweepstakes to be entered to win the roadtrip you just planned. How amazing would that be?? :) Contest ends on August 15th, and I don't think there are too many entries yet so your chances are probably good! :)
Can't wait to tell you more about Sweden. Have a great weekend, friends! xoxo