I'm so excited to share this delicious, simple Shrimp Scampi Pasta recipe with you today. It's made with shrimp, bacon, garlic, a hint of lemon, fresh herbs, and soft angel hair pasta swimming in a creamy, buttery shrimp scampi sauce. It's one of our favorite shrimp recipes!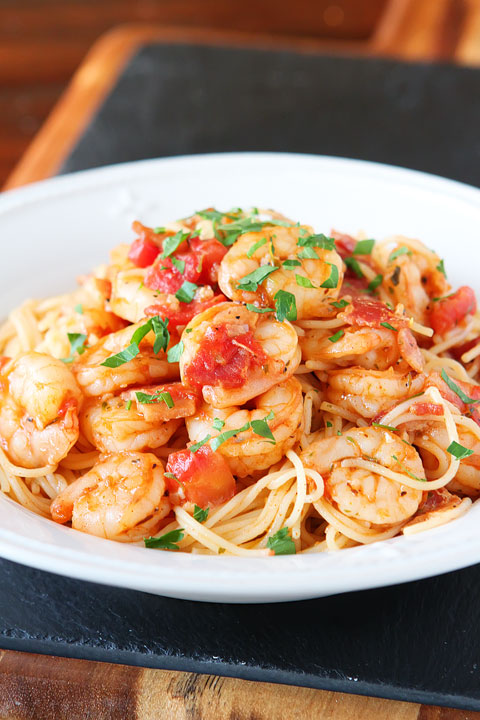 This shrimp scampi pasta is packed with flavor, looks and tastes super impressive, but is very simple to make. We made this shrimp scampi pasta recipe for our neighbors last week and they couldn't stop raving about it. The shrimp and bacon are cooked perfectly in this recipe, making it one of my favorite pasta recipes to serve to guests.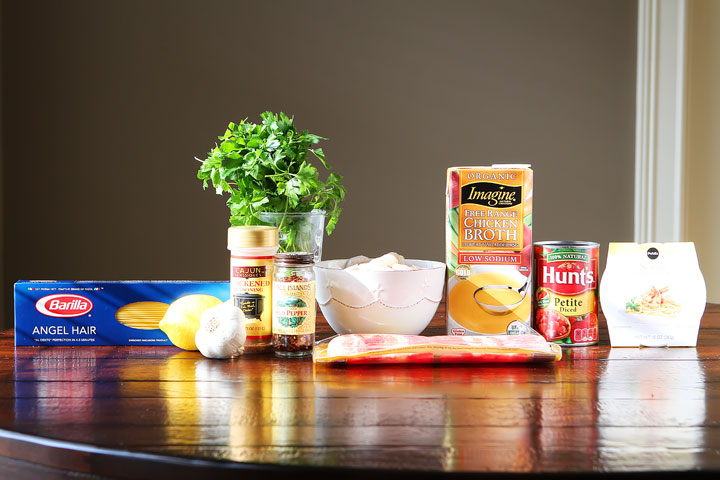 Ingredients for Shrimp Scampi Pasta
Angel hair pasta, lemon juice, garlic, blackening seasoning, crushed red pepper, parsley, shrimp, bacon, chicken broth, petite diced tomatoes, and scampi sauce.
Can you make shrimp scampi without wine?
Absolutely! There is no alcohol in this Shrimp Scampi Pasta recipe.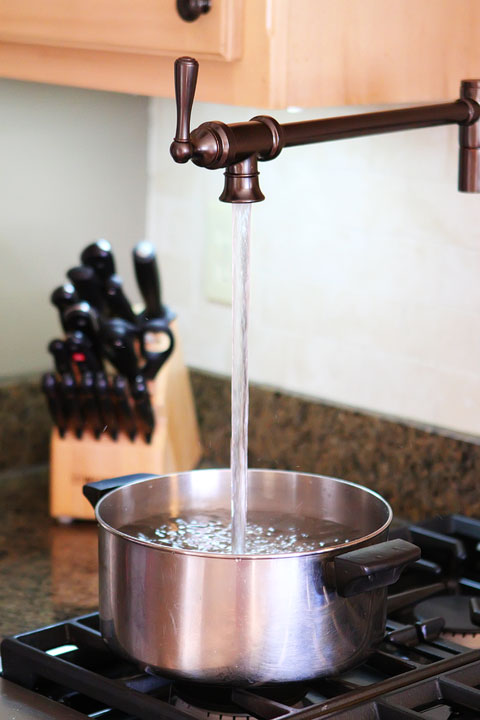 Shrimp Scampi Pasta Recipe:
First, start your pasta water to boil in large pot.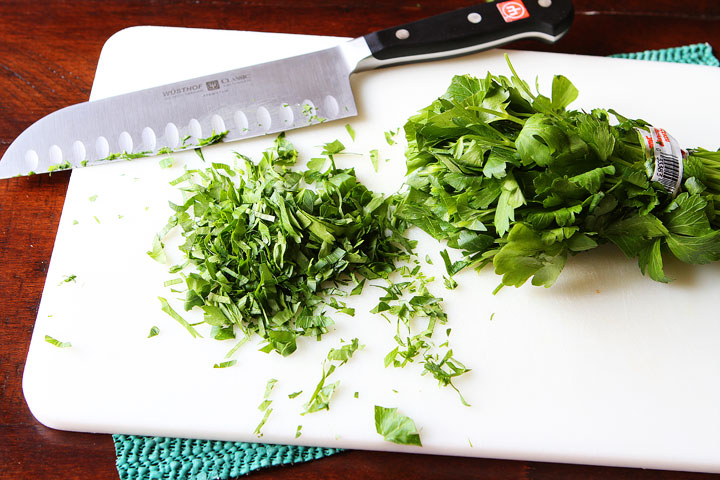 While that's heating up, roughly chop some parsley. A sharp knife is a life-saver here!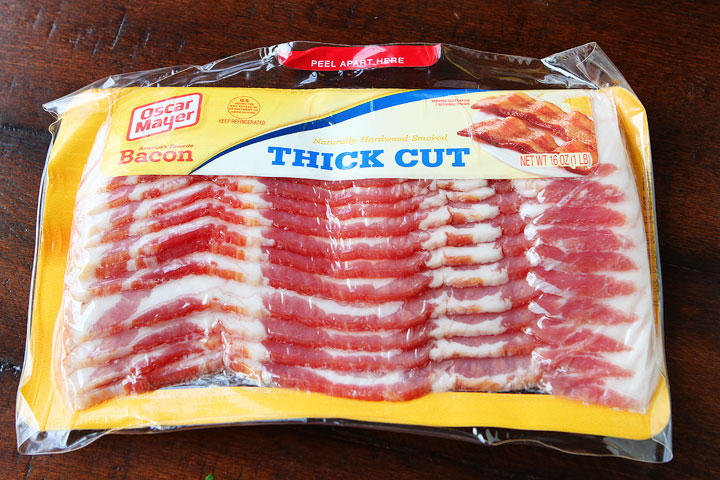 Now grab some thick cut bacon.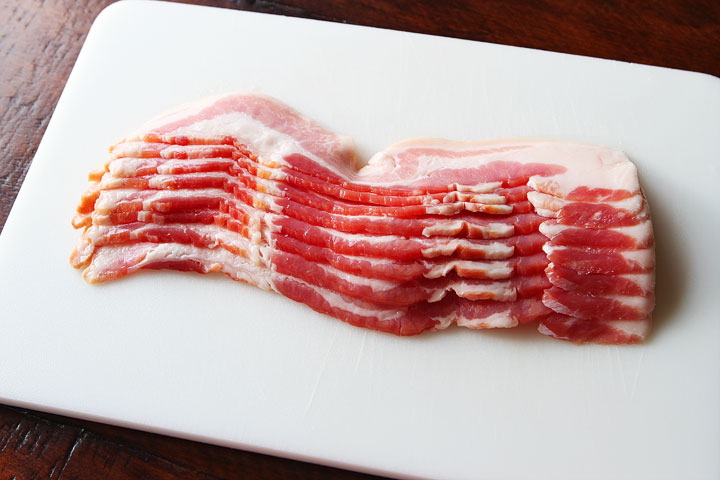 About a hunk of eight slices will do.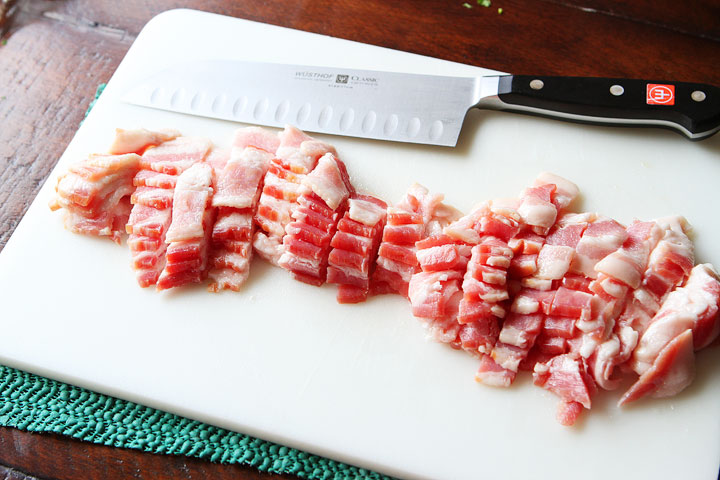 And chop them into bite-sizes pieces. You could also just use kitchen shears to cut them directly into the pan, if you're into that sort of thing.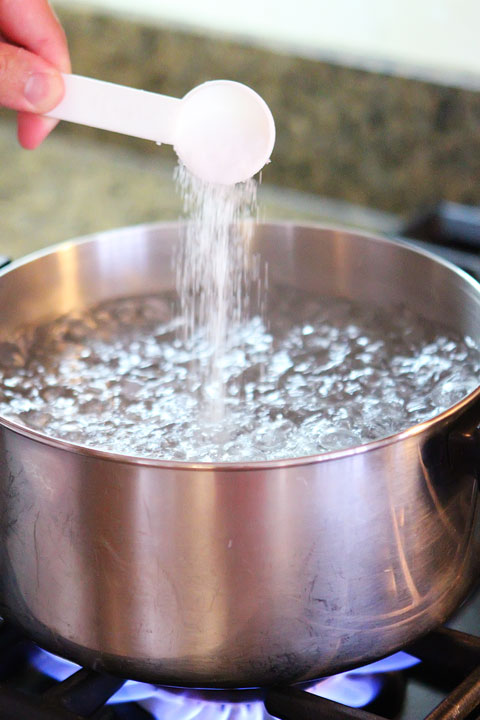 Once your water starts to boil, add one tablespoon of salt.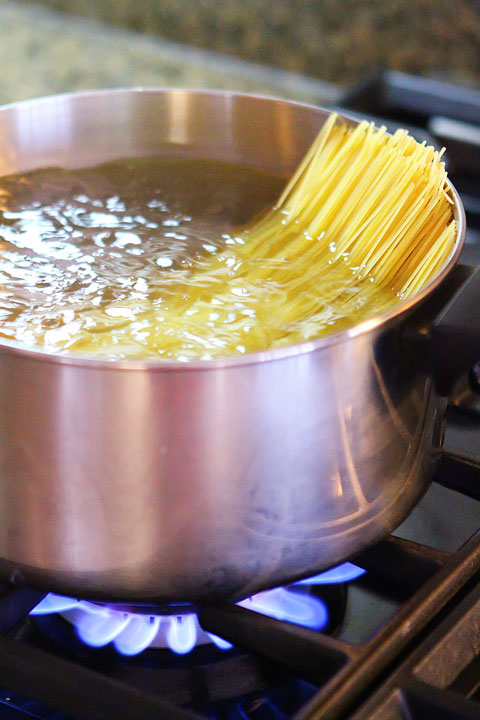 Linguine Or Angel Hair Pasta?
I used angel hair pasta, but you can definitely use linguine if you prefer!
Add 8 ounces (about 1/2 box) of angel hair pasta to the boiling water. Cook for about 4-5 minutes according to package directions. Drain and set aside.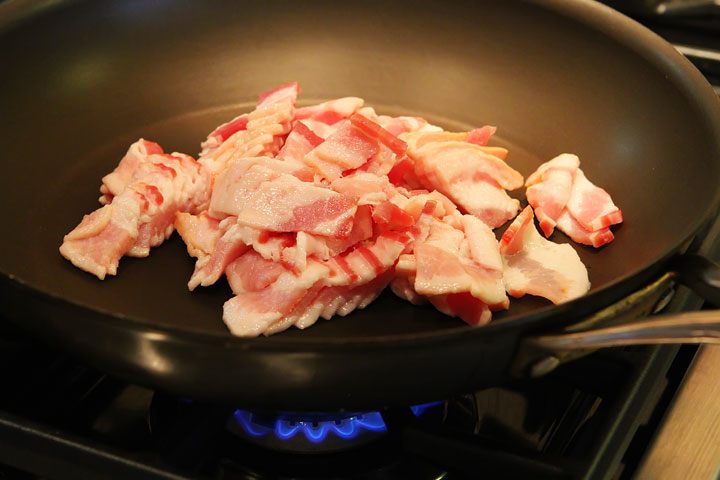 Next add the bacon to a large, 12-inch skillet over medium to medium-high heat. Stir to arrange  in a mostly even layer.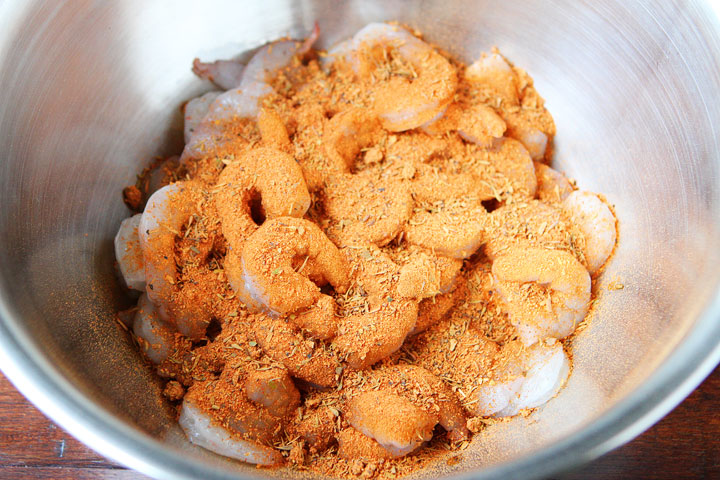 The bacon's going to cook for about 7-10 minutes, so meanwhile we'll prep the shrimp. You'll need one pound of fresh shrimp, peeled, deveined, and tails removed.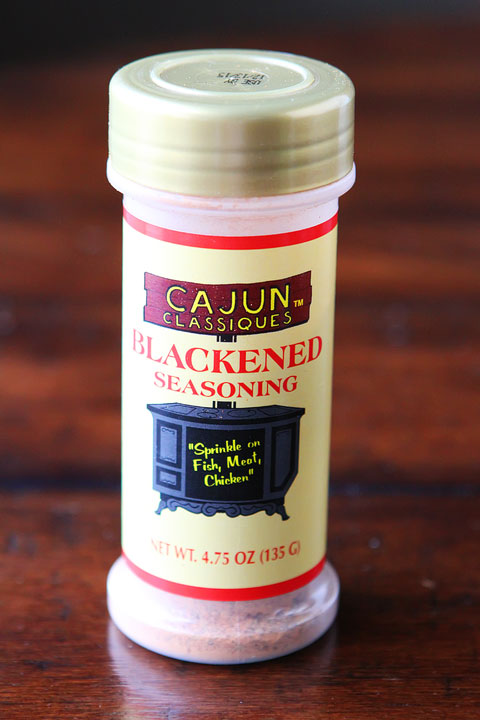 I seasoned it with two tablespoons of  blackening seasoning. I highly recommend this seasoning, but you could also use cajun or creole seasoning.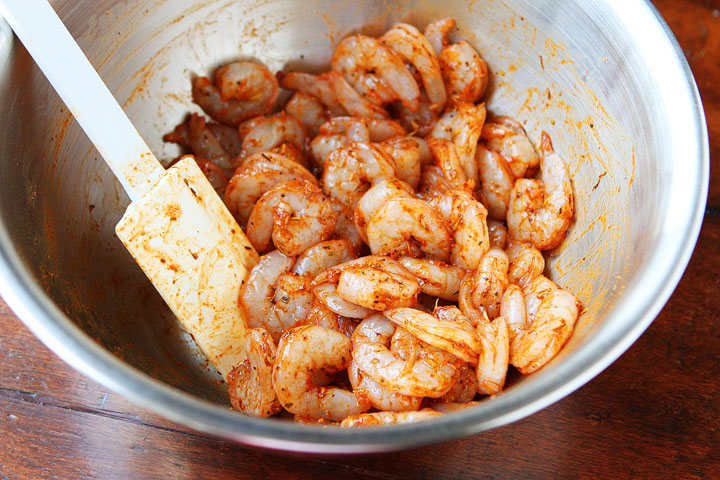 Gently stir to evenly coat the shrimp.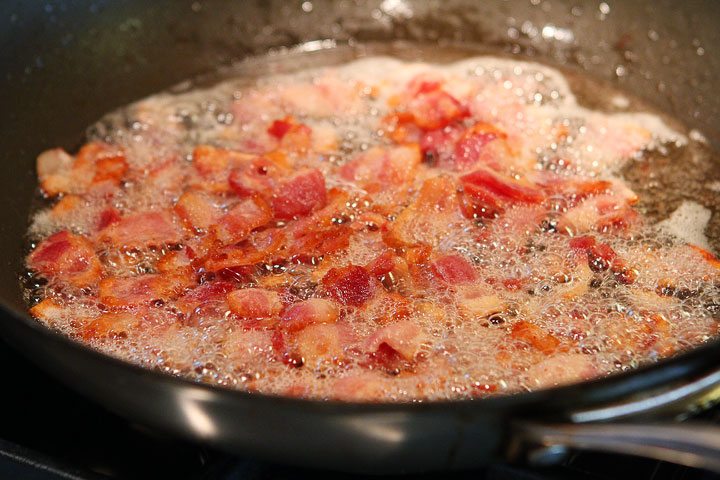 After about 7-10 minutes, your bacon should be browned and almost done.
At this point, drain off most of the excess fat.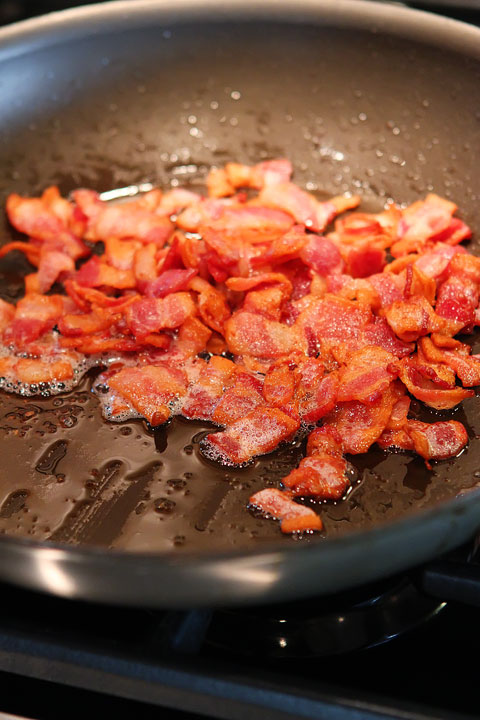 And return to the stove.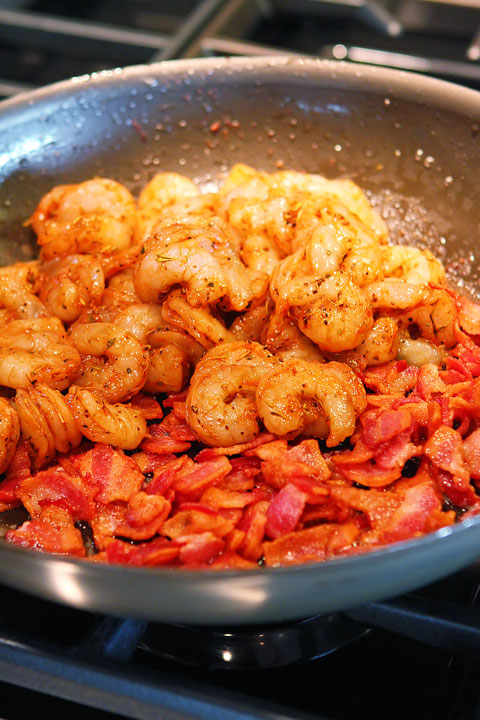 Add the shrimp and cook over medium to medium-high heat for one minute.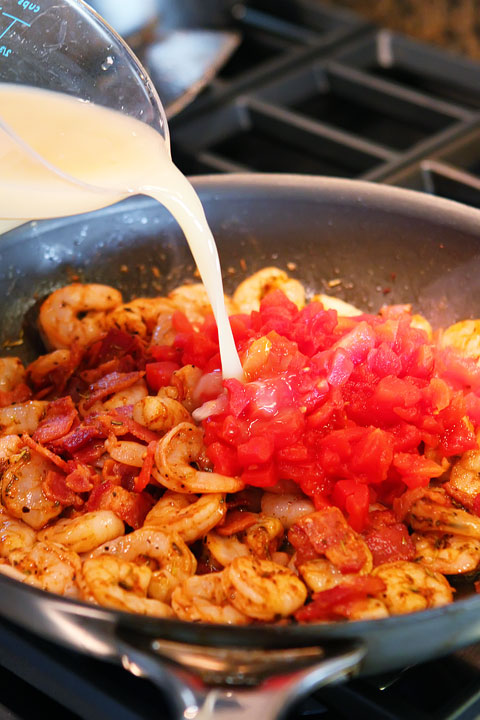 Add the drained tomatoes, 3.4 cup chicken broth, 2-3 cloves minced garlic, and a pinch of red pepper flakes. Cook for 2-3 minutes or until shrimp just starts to turn opaque.
Shrimp Scampi Sauce
Finally we'll add the shrimp scampi sauce. I use this Publix brand scampi sauce found in the seafood section (refrigerated).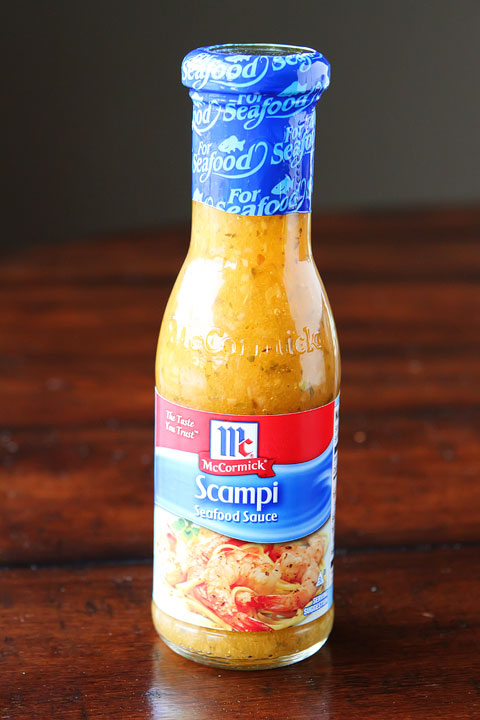 But if you don't have a Publix near you, you can use this McCormick Scampi Sauce. It's on the same aisle as the ketchup and BBQ sauce, near the cocktail sauce. Just be sure to shake it really, really well before using.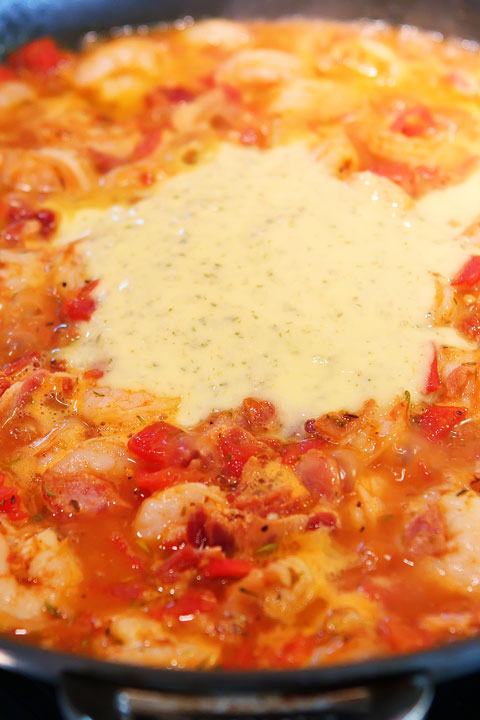 Add 1/2 cup shrimp scampi sauce, one tablespoon lemon juice, and stir to combine. Finally, gently stir in the drained pasta.
Top with fresh chopped parsley and serve!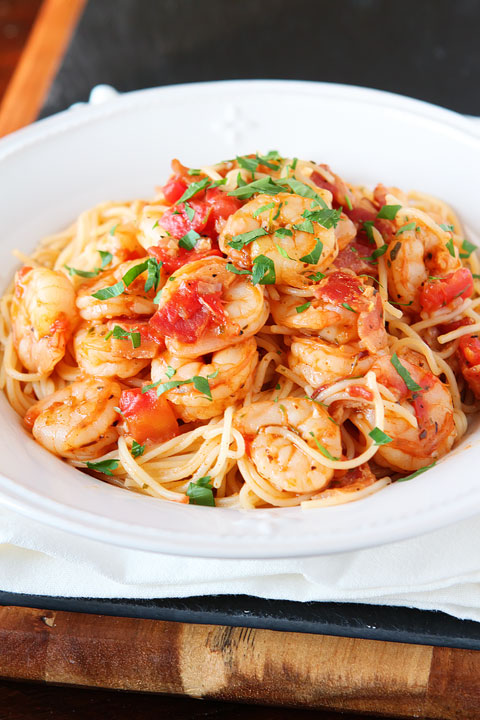 We love this simple, fresh shrimp scampi pasta. The leftovers are even better the next day!! Hope you love this shrimp scampi pasta recipe as much as we do!! :)
Print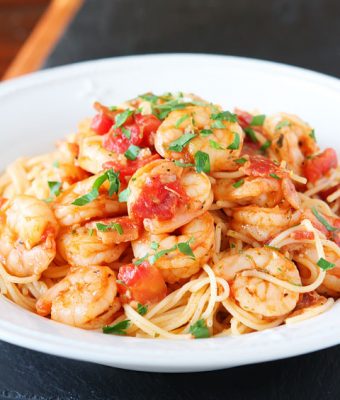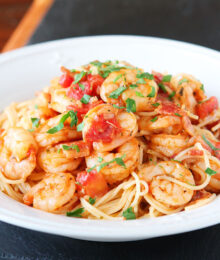 Shrimp Scampi Pasta
Prep Time:

5

Cook Time:

15

Total Time:

20 minutes

Yield:

4

-

5

servings

1

x
Category:

Pasta

Cuisine:

Seafood
Description
Easy shrimp scampi pasta recipe.
Scale
Ingredients
1 tablespoon

flat-leaf parsley, chopped
 8 slices thick-cut bacon
 8 oz angel hair pasta
 1 pound fresh shrimp, peeled, deveined, tails removed
 2 tablespoons blackening seasoning
 1 cup petite diced tomatoes, drained
 3/4 cup low sodium chicken broth
 2-3 cloves minced garlic
 1/2 tsp crushed red pepper
 1/2 cup scampi sauce
 1 tablespoon fresh lemon juice
Instructions
PREP
Put water on to boil for pasta.
Chop parsley.
Cut bacon into bite-size pieces.
DIRECTIONS
Cook bacon in a large, 12-inch skillet over medium to medium-high heat, stirring occasionally, until almost done, about 7-10 minutes. Drain off excess fat. Cook pasta according to package directions. Drain.
Evenly coat shrimp with blackening seasonings and add to bacon. Cook one minute. Stir in tomatoes, broth, garlic, and pepper flakes. Cook for 2-3 minutse, or just until shrimp turn opaque.
Stir in scampi sauce and lemon juice. Gently stir in drained pasta. Top with parsley and serve.
Keywords: shrimp scampi recipe, shrimp pasta recipes, shrimp and pasta recipes, how to make shrimp scampi, shrimp scampi pasta recipe, easy shrimp scampi
---
More Easy Shrimp Pasta Recipes