Pesto Chicken Breakfast Casserole

This cheesy Pesto Chicken Breakfast Casserole is the perfect savory brunch! It's so versatile you could easily serve it for lunch or dinner, too. Layers of fluffy crescent rolls, fresh basil pesto, shredded chicken, and gooey, melty cheese all in one perfect bite!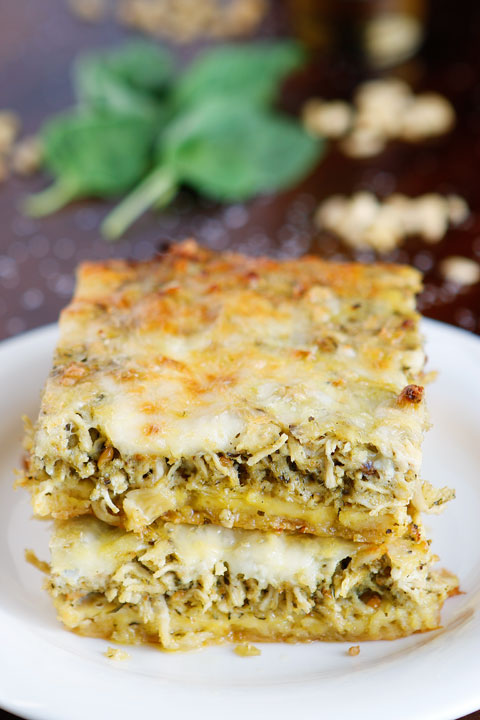 This takes almost no time to put together. You can pop it in the oven and have it on the table in 30 minutes! You can even prepare it the night before and bake it the next morning.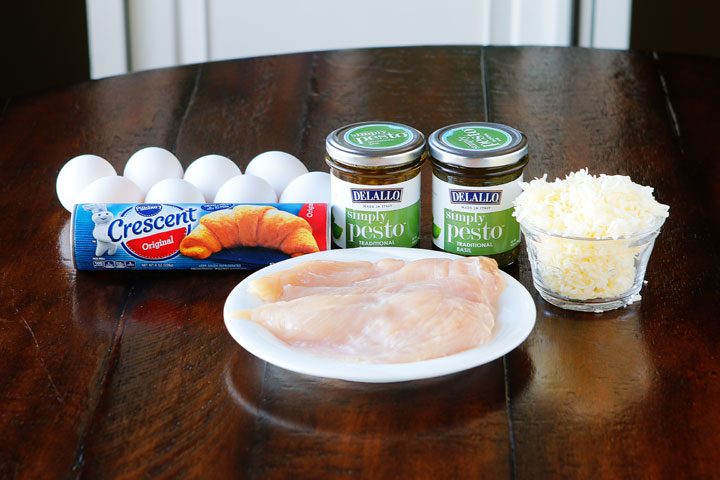 Here's all you'll need: chicken, eggs, crescent rolls, basil pesto, and shredded mozzarella cheese.
We love DeLallo pesto, but if you want to make your own, here's a great recipe: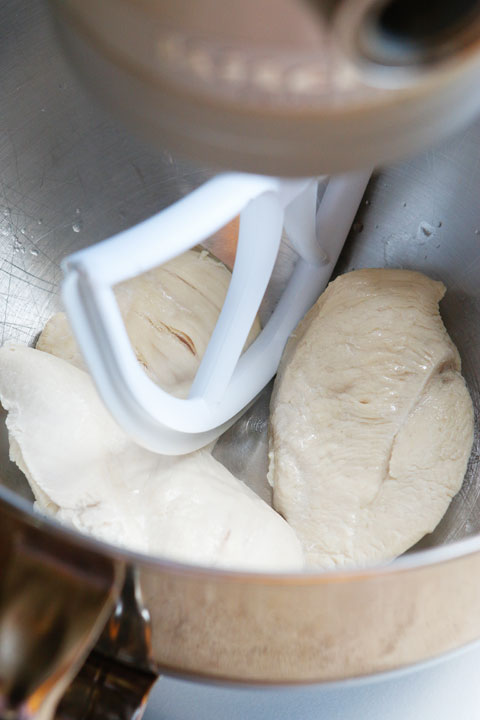 Now, you could shred the chicken any way you like, but here's my favorite way. I boil boneless, skinless chicken breasts for exactly 10 minutes.
Then while they're still hot, I pop them in the KitchenAid mixer on medium speed for a minute for instant shredded chicken. This is seriously the easiest way to shred chicken ever.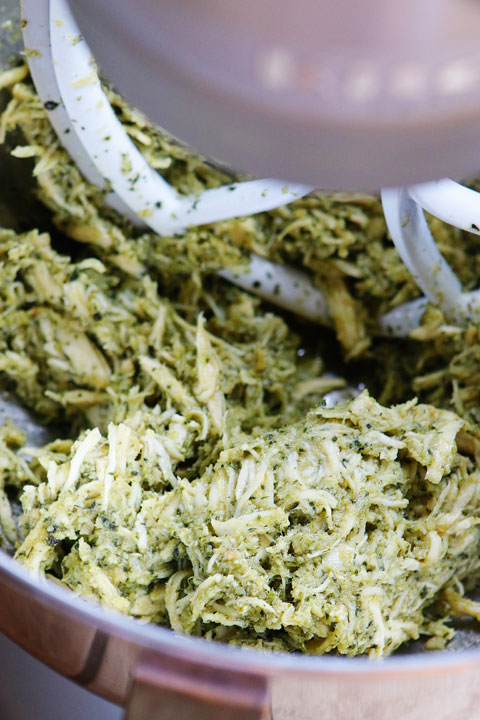 I also added my pesto right to the mixer and let it mix it up for me.
Alternatively, you could just as easily shred it with a fork after boiling, then stir in the pesto to combine.
You could also cook the chicken and pesto in the Crock-Pot on low for about 6 hours and shred.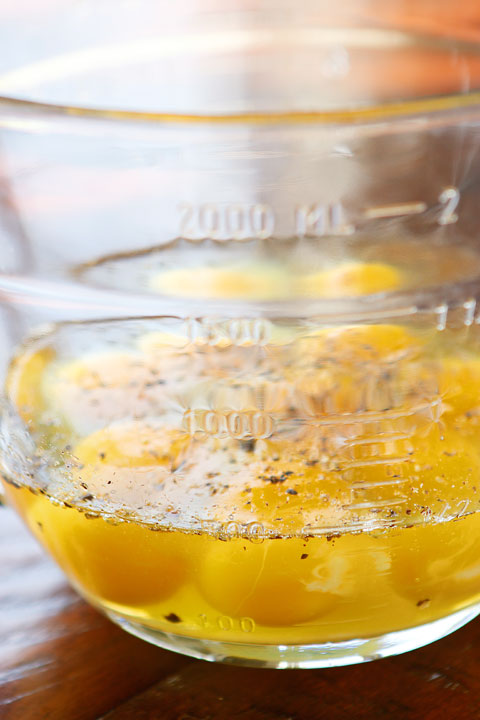 You'll also need 8 eggs beaten with plenty of salt and pepper.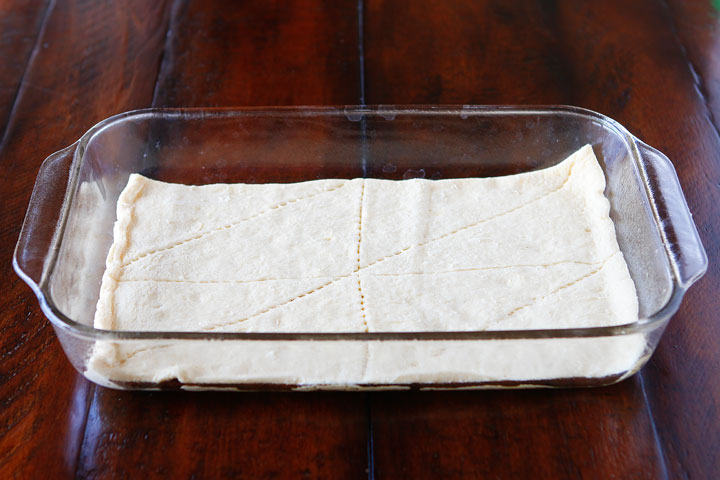 Now roll out the crescent roll dough in the bottom of a 9×13 pan.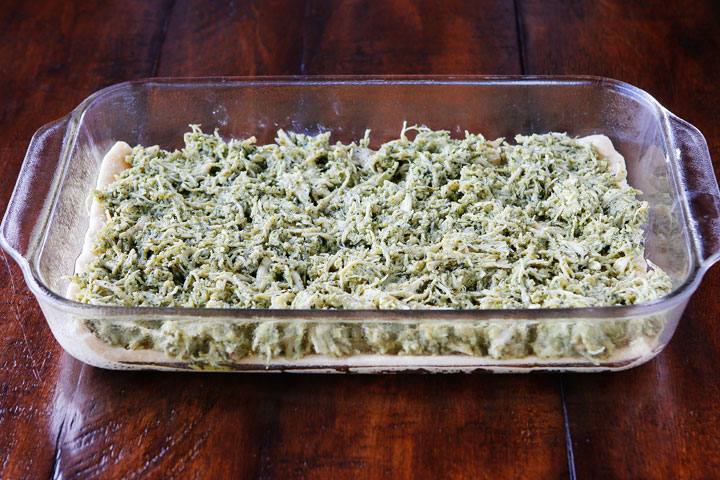 Add the cooked, shredded chicken mixed with pesto.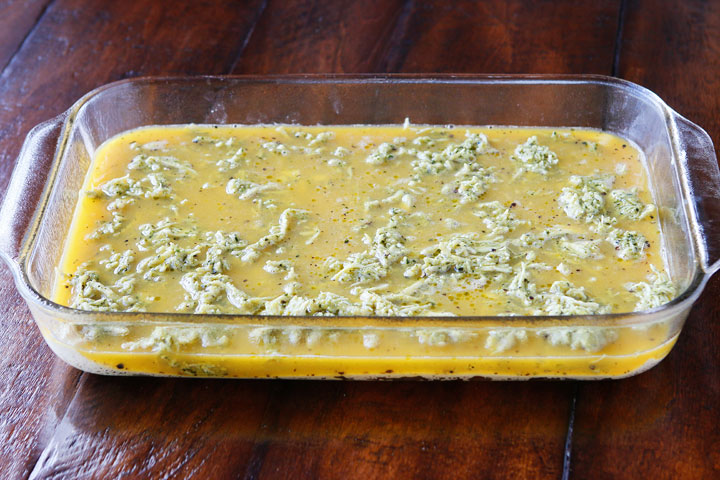 Pour on the eggs.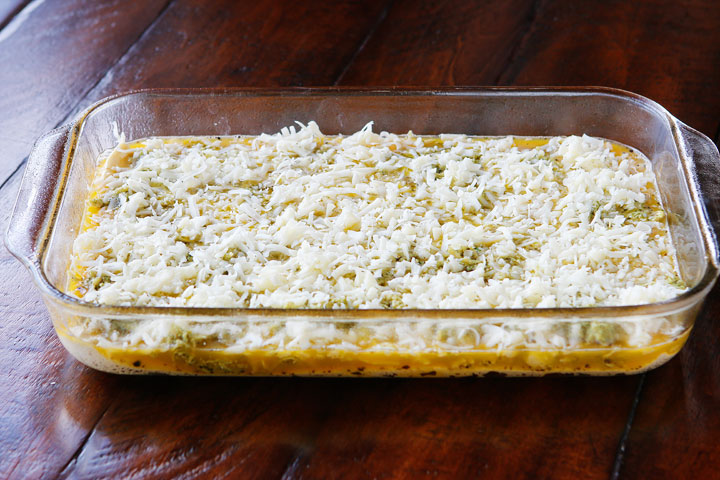 And top with cheese. I am using mozzarella here, but a nice Italian blend with Parmesan and Romano would be great here as well.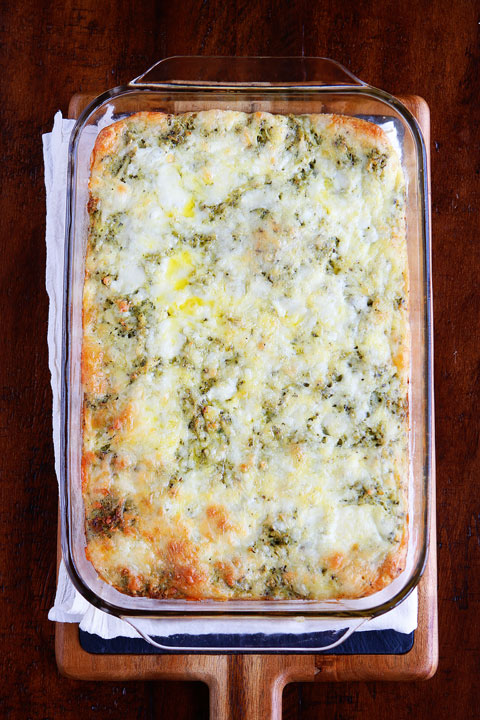 Then just bake at 350 degrees F for 30 minutes. It's seriously that easy.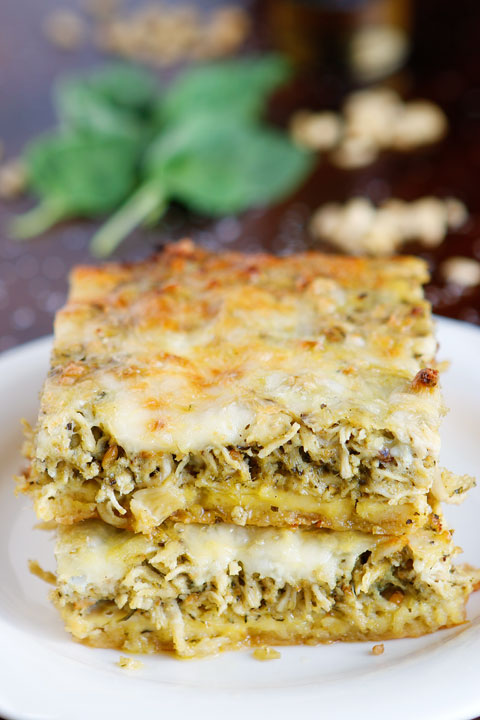 The top is golden, crispy and cheesy.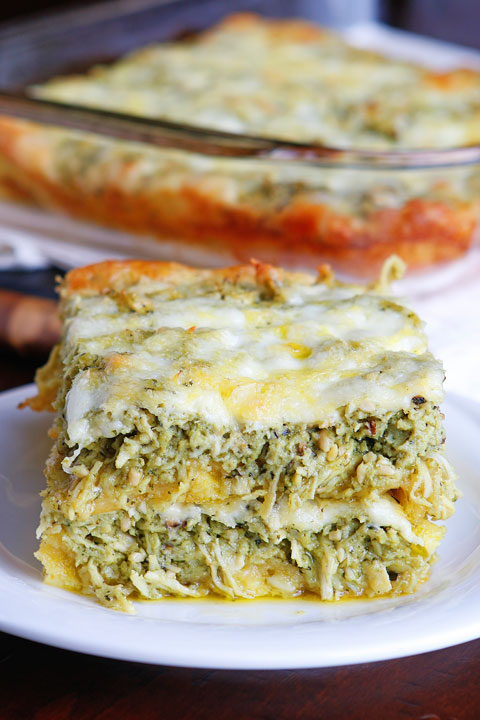 The middle is pesto chicken heaven with fluffy crescent rolls. You seriously have to try this one! Hope you enjoy!! :)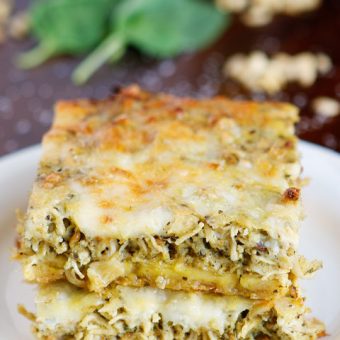 Pesto Chicken Breakfast Casserole
Ingredients:
3/4 pound boneless, skinless chicken breasts
1.5 cups prepared basil pesto (We like DeLallo)
8 eggs
salt and pepper to taste
1 can (8 oz) refrigerated crescent rolls
1 cup shredded mozzarella cheese
Directions:
Preheat oven to 350 degrees F. Generously coat a 9×13-inch baking dish with nonstick cooking spray.
Boil chicken breasts for 10 minutes. Shred. Mix with pesto. Set aside. In a separate bowl, beat eggs with salt and pepper (I use 1 teaspoon each).
Roll out crescent roll dough into the bottom of the prepared pan. Top with chicken and pesto. Pour eggs evenly over chicken. Top with shredded cheese.
Bake, uncovered, at 350 degrees F for 30 minutes. Serve.