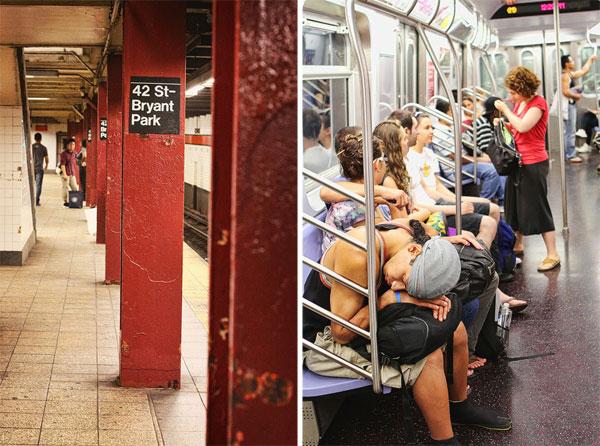 Left: Photo via Jenny
After settling in at the Royalton, the first thing we wanted to do on our whirlwind, 4 day trip to NYC was eat!! :) We acted liked locals, hopped on the train, and headed down to SoHo. Thanks to the Google Maps app on my phone, we were able to navigate the subway system like we knew what we were doing! It told us how to get to the nearest subway station, which train to get on, and which stop to get off. Some of the trains were extremely nice, clean, and air conditioned, with electronic maps telling you everything you needed to know. But there were a few that were not air conditioned.. yikes!!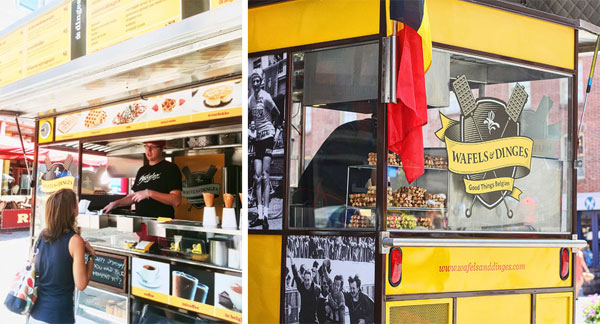 Photos via Jenny
It was just about lunchtime and I could not wait to try one of these famous little Liége waffles from the Wafels & Dinges food truck!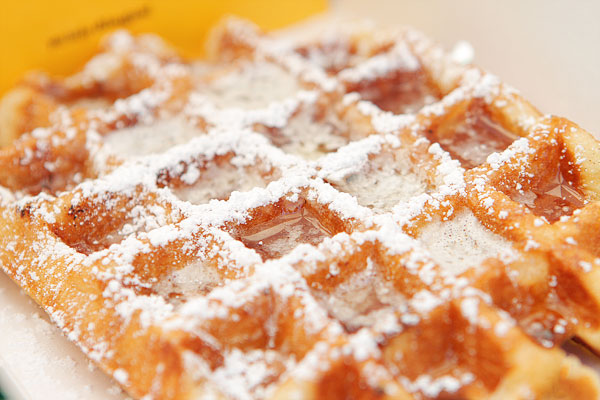 I would totally describe this as a doughnut waffle!! :)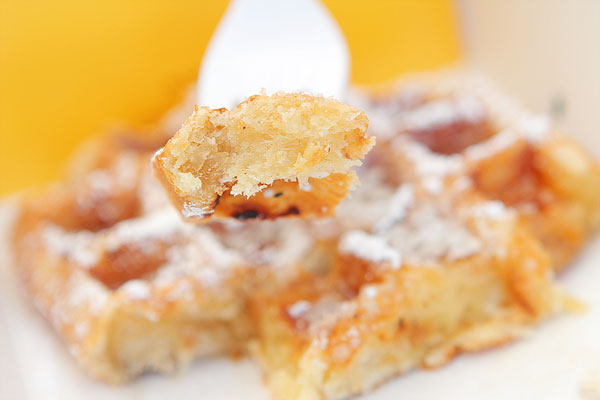 It's made with a unique pearl sugar that melts within the waffle. The pearls burst and caramelize when the dough hits the  iron, resulting in a dense, sugary and ultra rich waffle!! :)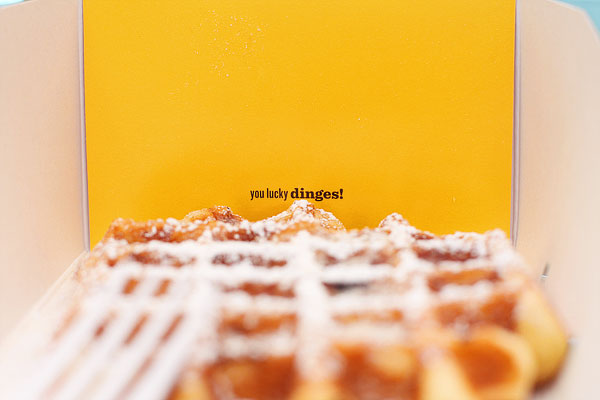 Photo via Jenny
Oh yes, we were… :)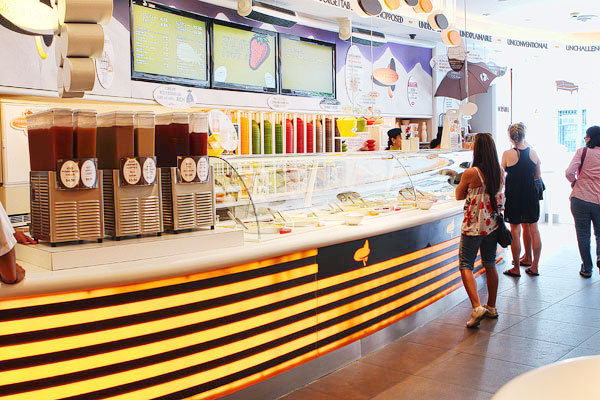 After shopping in SoHo and on Canal Street, (I got shoes, a scarf, and the Satsuma Shimmer Lotion Stefani suggested) we were ready to cool down with another sweet afternoon snack…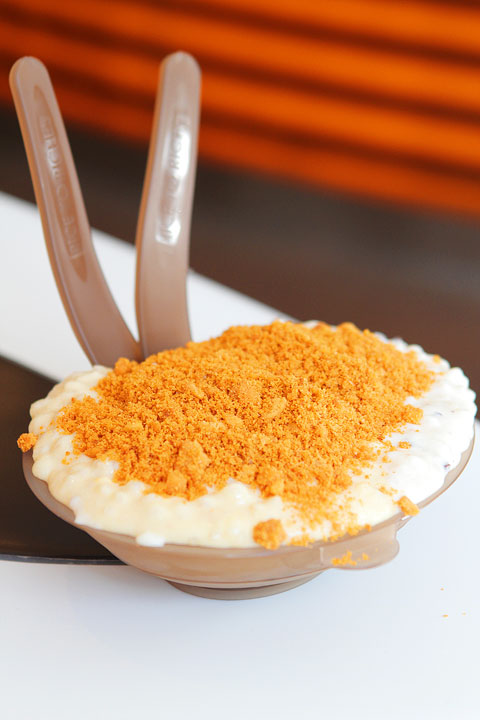 Rice Pudding from Rice to Riches! You know we couldn't pick just one! :) We got Chocolate Chip Flirt and French Toast with a buttery graham crumble topping. Seriously yum! It was soo sweet and sooooo cold. Just what we needed! Thursday was definitely our hottest day there!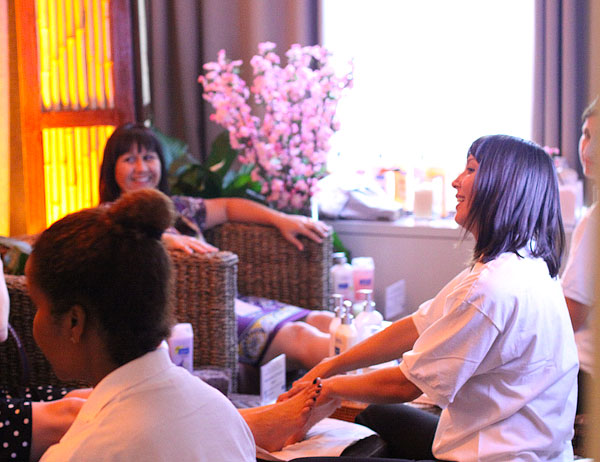 Photo via Jenny
After all that running around, it was so nice to come back to Unilever Penthouse for a divine reflexology foot & arm massage! A gal could get used to that! :)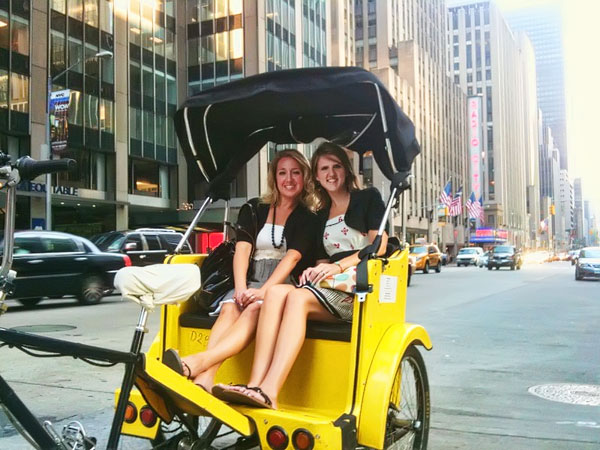 Photo via Jenny
After chillin' at the penthouse, and freshening up a bit, we headed to a Pillsbury & Smuckers dinner, then a Martha Stewart party after. We were going to walk, but we saw this cute little bike taxi flying down the streets and hopped on for a ride! So much for being locals! ;)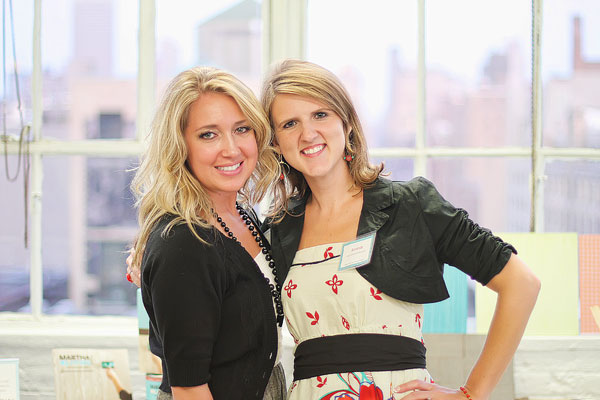 We heard Martha Stewart herself was there! But we arrived a little late and didn't get to meet her. Next time! :)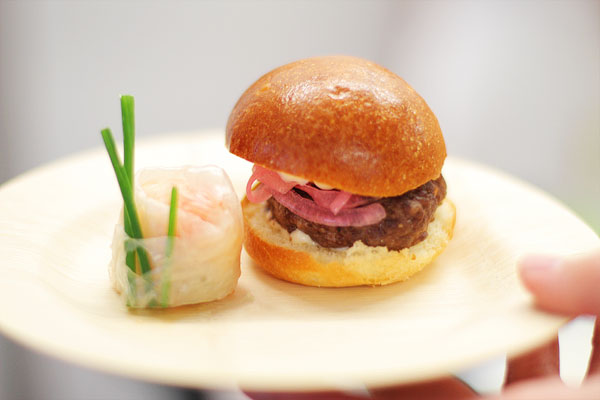 They did have some delicious sushi and these adorable little sliders! Look at the pink onions.. they were so feminine & cute!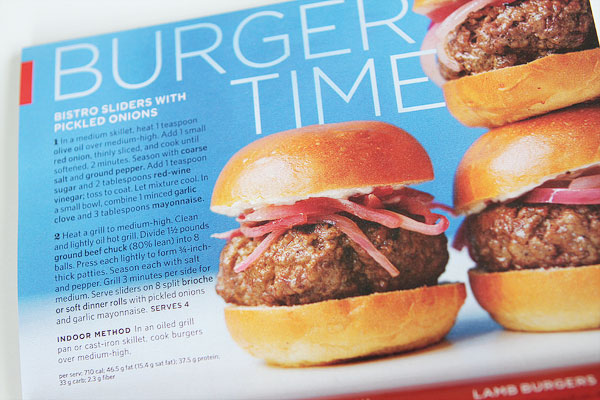 Recipe from the July/August 2010 issue of Everyday Food
I am totally making these tiny bistro bugers for the next girly event I go to. How cute would these be for a baby shower?? :)
Next up!
Dougnuts, cupcakes, gelato milkshakes & decadent fondue & macaroni and cheese from Artisanal!
And check out Jenny's account of our first day in NYC!
Thanks for looking!! :)