New Orleans has got to be one of the coolest travel destinations with some of the best food ever! You'll definitely want to add the delicious food I tried there to your bucket list!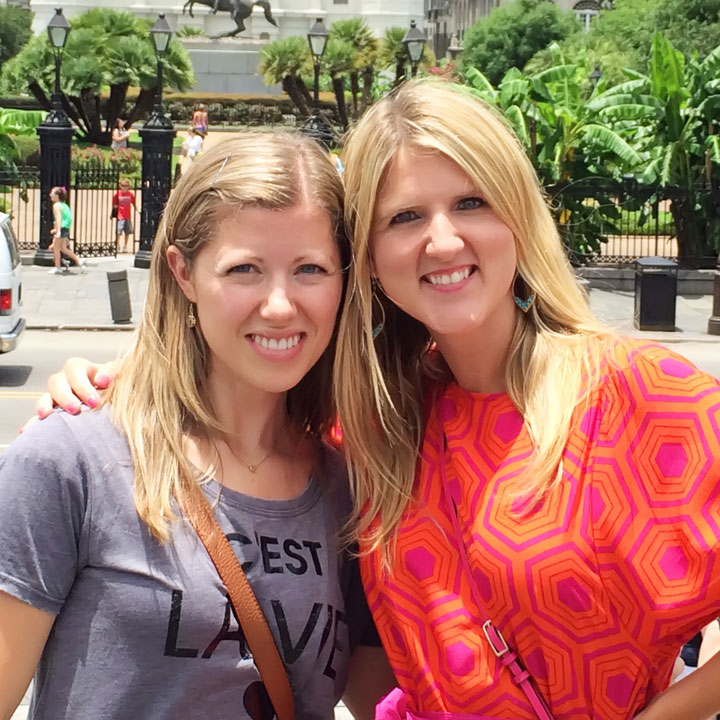 Where to Eat in New Orleans
Right after I got back from LA with Kristen, I turned around and hopped back on a plane to New Orleans with my amazing friend Lauren. She has a wildly popular recipe blog at Lauren's Latest, where she turns everyday ingredients into extraordinary meals. At the last minute, another one of my friends from New Orleans invited us to come stay with her for a few days, and since Kevin was still out of town, and Lauren had never been to New Orleans, we couldn't pass up the opportunity for a quick girls getaway. :)
You guys. We found some incredible food in New Orleans. I cannot stress this enough. I was blown away. I honestly had two of the BEST things I have ever eaten in my entire life on this trip. Seriously, put these "must try at least once before you die" list. Keep reading for our can't-miss New Orleans restaurant recommendations!! :)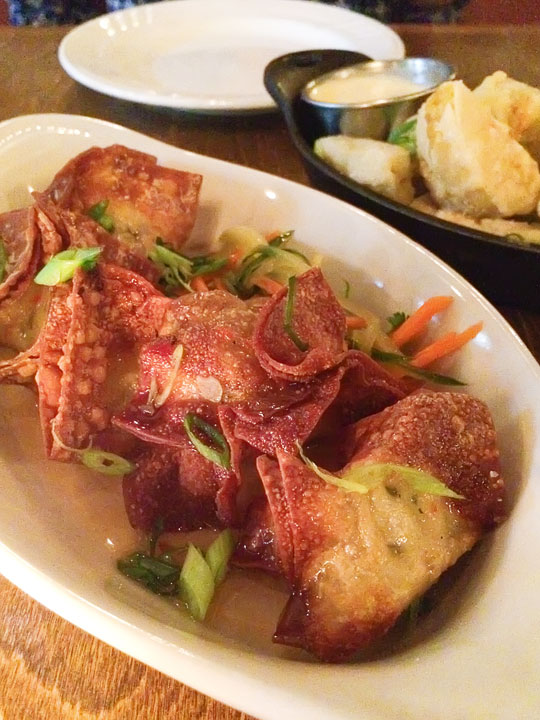 Appetizers
Lauren wouldn't be getting in until later that night, so when I arrived in New Orleans that afternoon, the first thing my friend Allison and I did was go out for appetizers at Cane and Table in the French Quarter. We got the Squash Blossom Cangrejitos, these rangoon-style dumplings stuffed with fresh, sweet Louisiana Blue Crab, and drizzled with their famous General Joe's Sauce. LOVED the sauce — it was sweet, citrusy, and phenomenal. SO good!! Definitely the best crab rangoon I've ever had. :)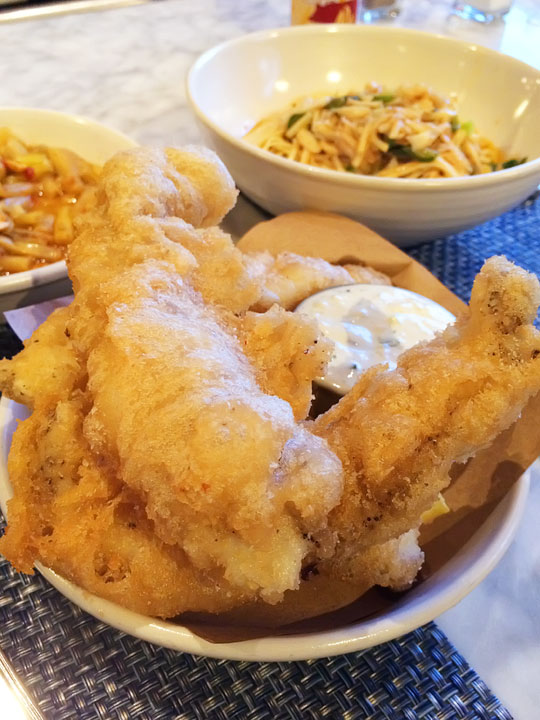 Dinner
For dinner, we moved on to the two-time James Beard award-winning restaurant Peche in the artsy Warehouse District of New Orleans. The above beer-battered fried fish filets and house-made tartar sauce may not look like much — they're labeled as simply "fish sticks" on the menu — but hands down, this is one of the best things I've ever eaten in my entire life. They were just unbelievable. If you are ever anywhere near New Orleans, put this restaurant on your must try list!!! Be sure to make reservations.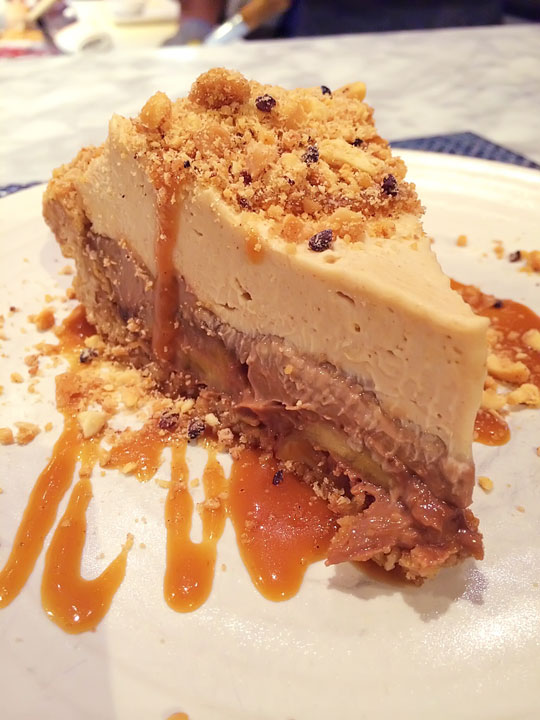 Plus they have some super fun desserts!! We sat at the oyster bar and got to see all the desserts being made. This resulted in us wanting to order one of each! Here's their chocolate, peanut butter, and banana pie, topped with crushed Butterfingers and drizzled with salty caramel.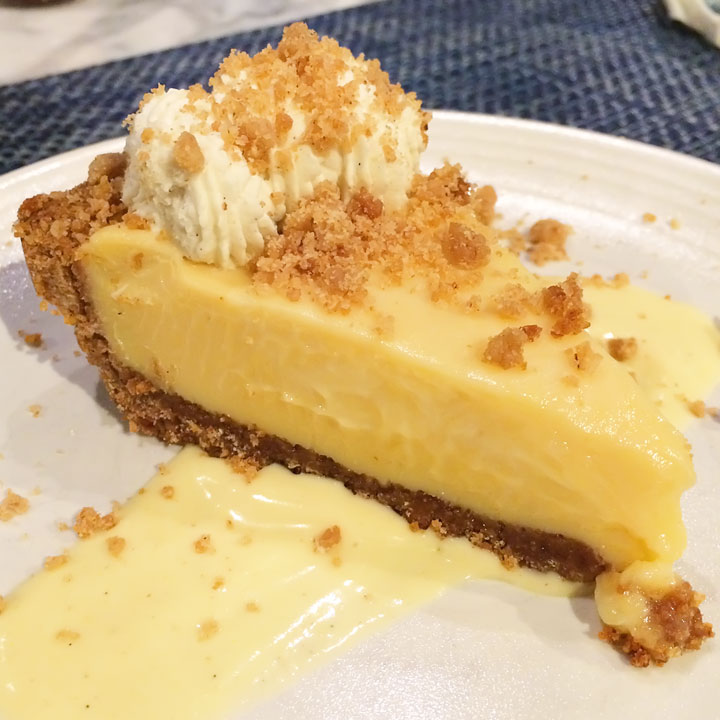 Their fabulous keylime pie.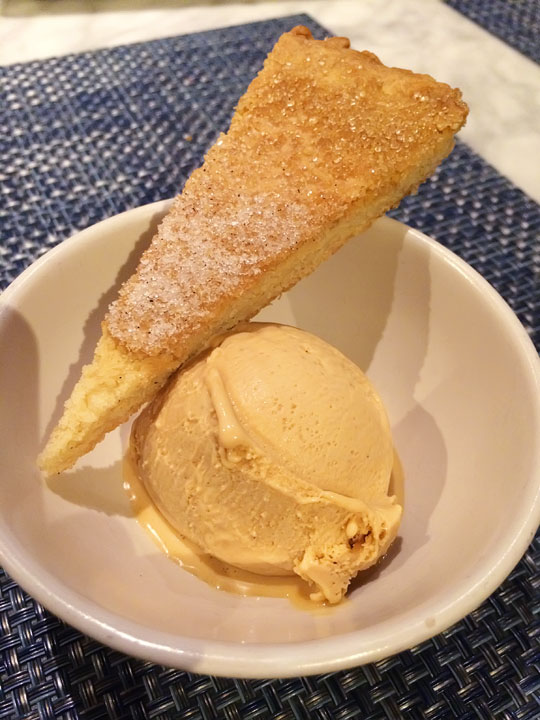 They even offer several house-made ice cream flavors with buttery shortbread. Fabulous. Peche is a must in New Orleans!!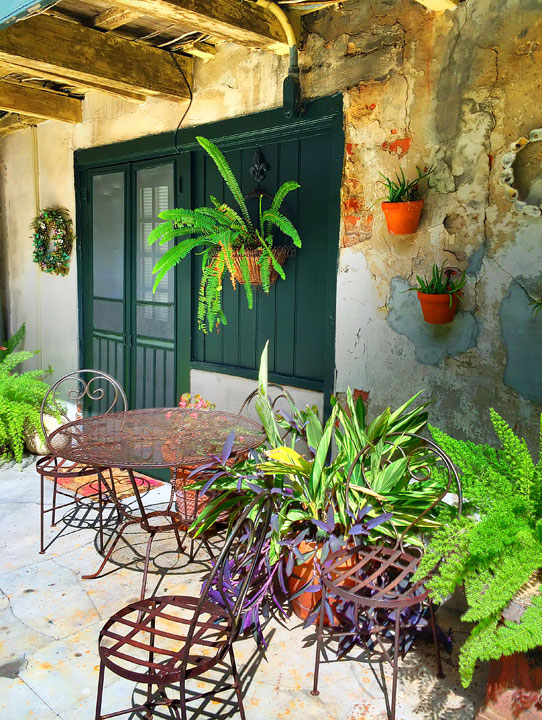 The next day Lauren and I enjoyed a quiet morning in our private courtyard in the French Quarter. The apartments where we stayed were the film location for several New Orleans based movies — The Big Easy with Dennis Quaid, Runaway Jury with John Cusack, and yes, the ever-classic Britney Spears movie, Crossroads. ;)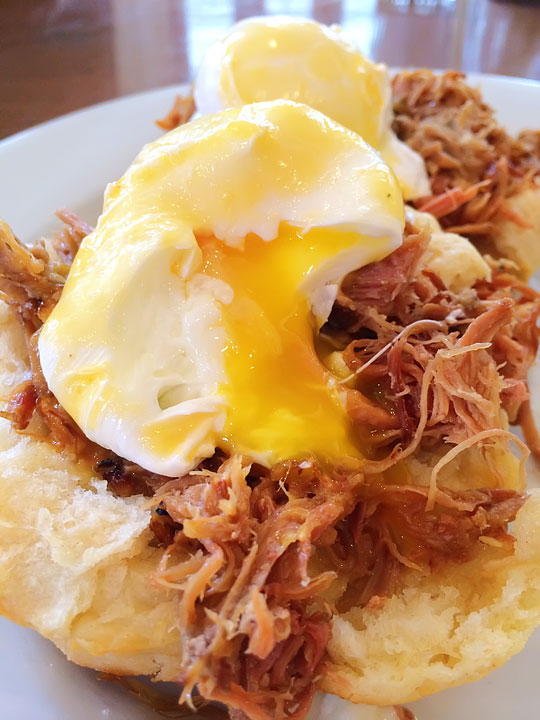 Breakfast
After a lazy morning, we finally decided to grab brunch at The Ruby Slipper Cafe. I got their signature item, the Eggs Cochon, which was two buttermilk biscuits topped with slow-cooked apple-braised pork, poached eggs and hollandaise. Lauren got something similar but with bacon, and we both loved the bacon!!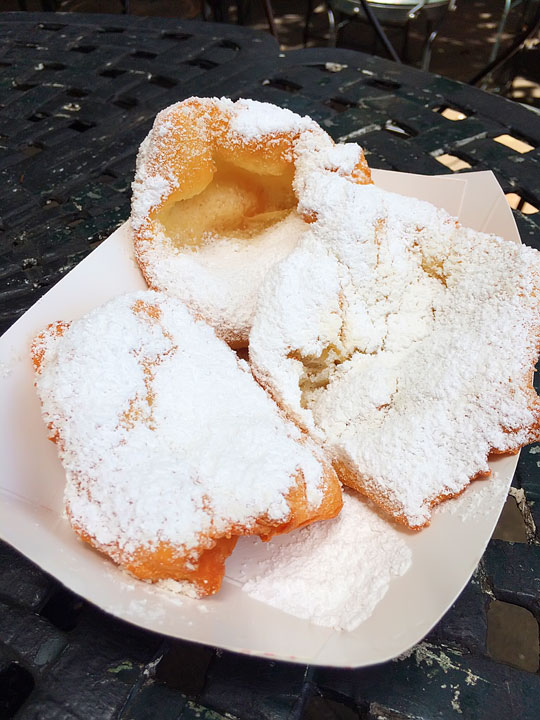 Beignets
Since we were in New Orleans, we obviously had to have beignets. Our first stop was Cafe Beignet. We were served up a basket with three pillowy puffs of fried dough smothered in powdered sugar. Incredible!!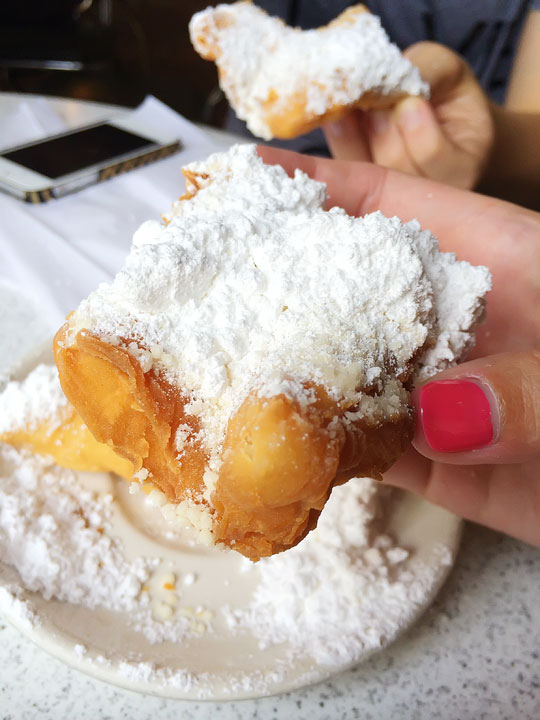 Then we tried the famous Cafe Du Monde beignets. Would you get a load of all that powdered sugar??! They were loaded with it!! We both preferred the beignets from Cafe Beignet, but Cafe Du Monde is a New Orleans institution, and a must visit if you've never been. :)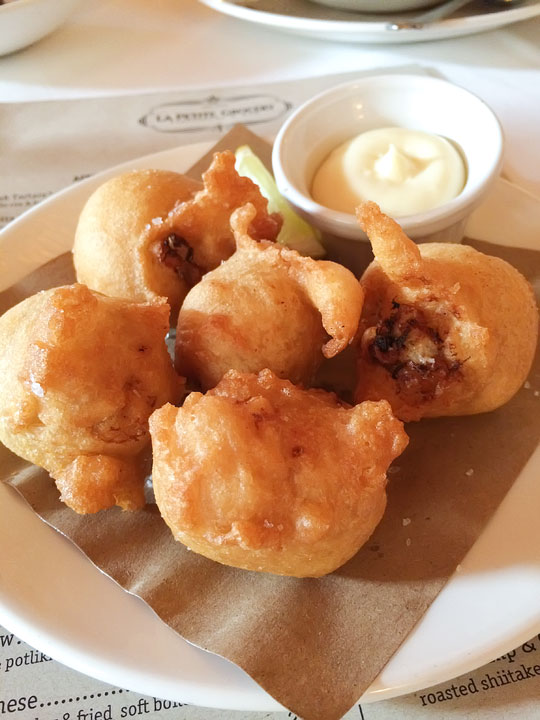 That night for dinner, we concluded our beignet tour at La Petite Grocery with these savory Louisiana Blue Crab Beignets.
Oh.
My.
Gosh.
You guys.. These are a MUST TRY BEFORE YOU DIE!!!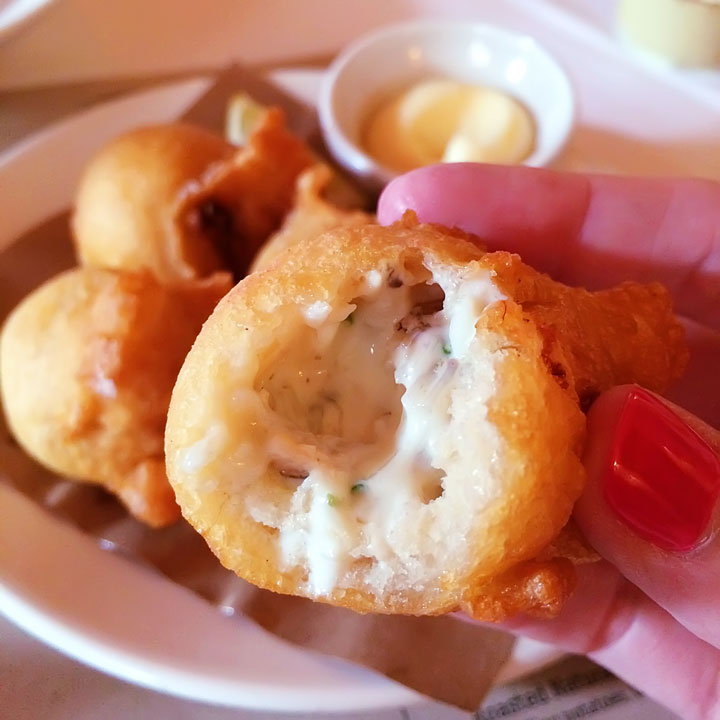 Oh my word. Honestly one of the best things I've ever had in my entire life. They were SO good! I am still dreaming about them. I could've eaten an entire plate entirely by myself. They were so, so, so, so, SO good. Make these happen in your life ASAP!!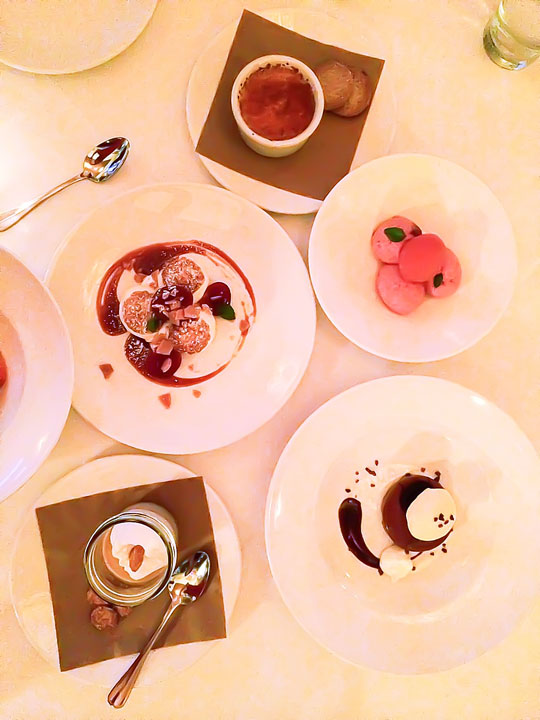 They also had incredible desserts. We were with a group, so of course we got one of everything to try. ;)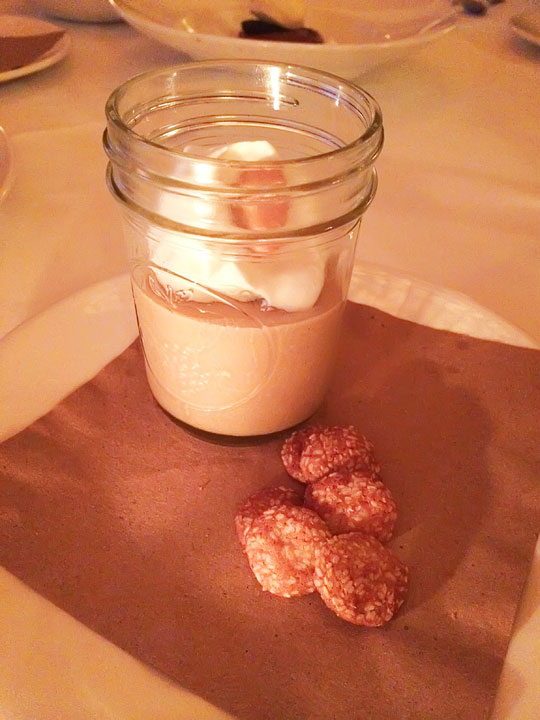 My favorite was the Butterscotch Pudding with Vanilla Bean Cream in a cute little mason jar.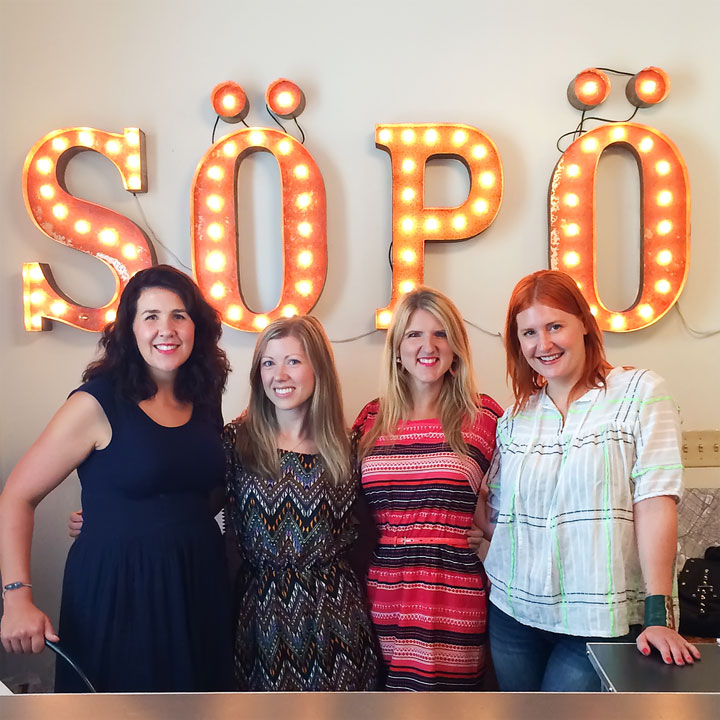 The next day we made some fun new friends at Söpö, an ultra stylish boutique in the 7th Ward. Söpö is Finnish for "cute" and stands for Southern Posh.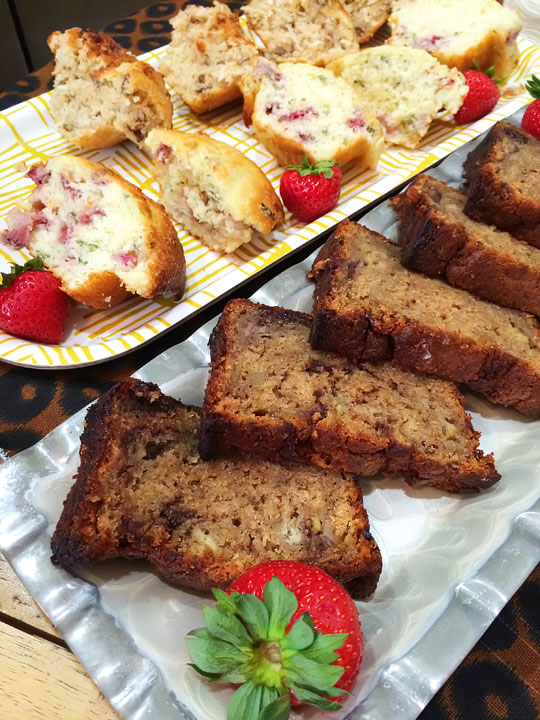 They brought in delicious baked goods from Pagoda Cafe for us, like these Strawberry Basil Muffins and Nutella Banana Bread.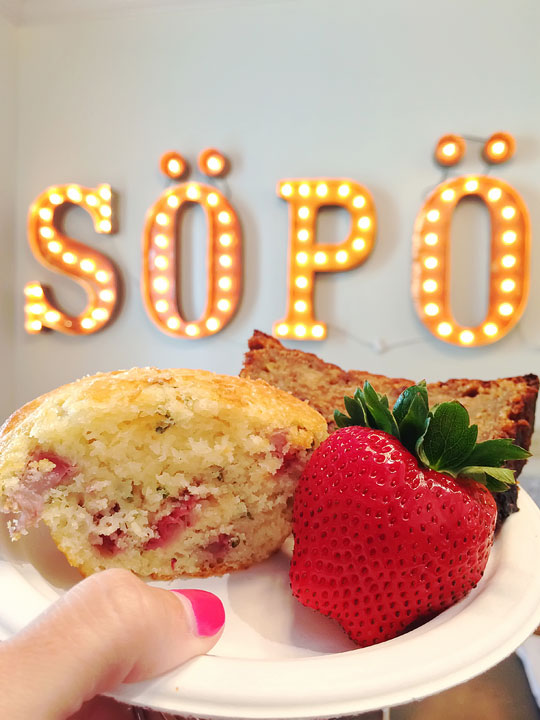 Love!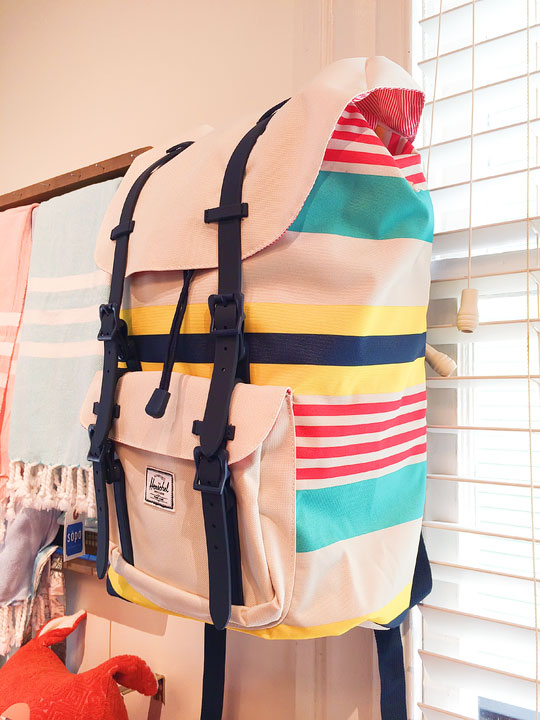 They had seriously the cutest stuff. How fun is this backpack / travel bag?? It even has a padded pocket for your laptop!! Need!!!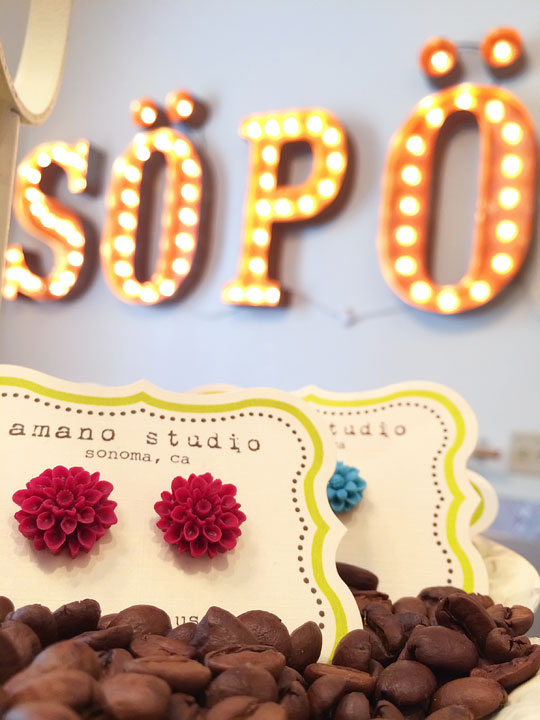 Gorgeous jewelry.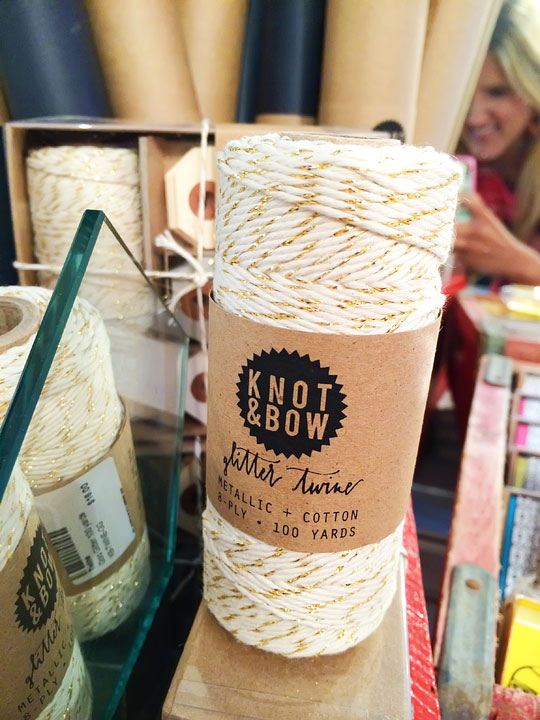 Even sparkly gold twine!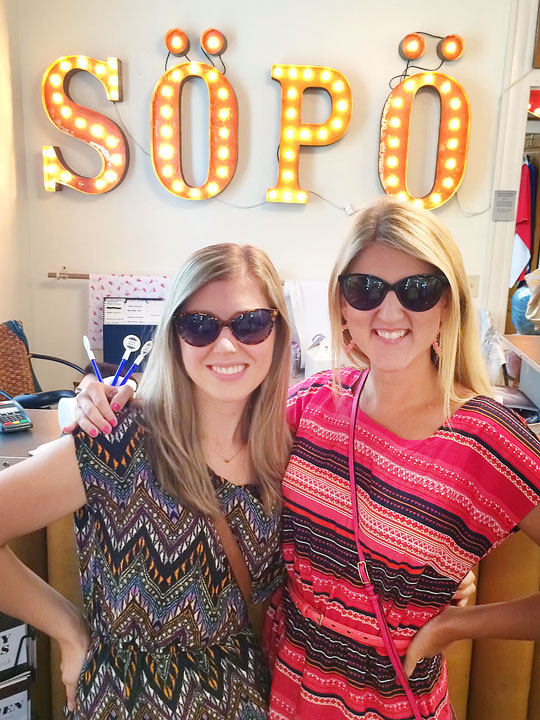 Lauren and I were dying over the Krewe sunglasses!! Such a fun morning shopping at Söpö.
That afternoon we went to one of the most amazing bakeries I've ever been to. They do it all — chocolates, pastries, cupcakes, macarons, gelato — and they make it ALL themselves. It is definitely a New Orleans must. Stayed tuned for the next post!! :) xoxo