I had the time of my life exploring New Orleans with my friends the past week! Check out all the must-try food and the best things to do in New Orleans!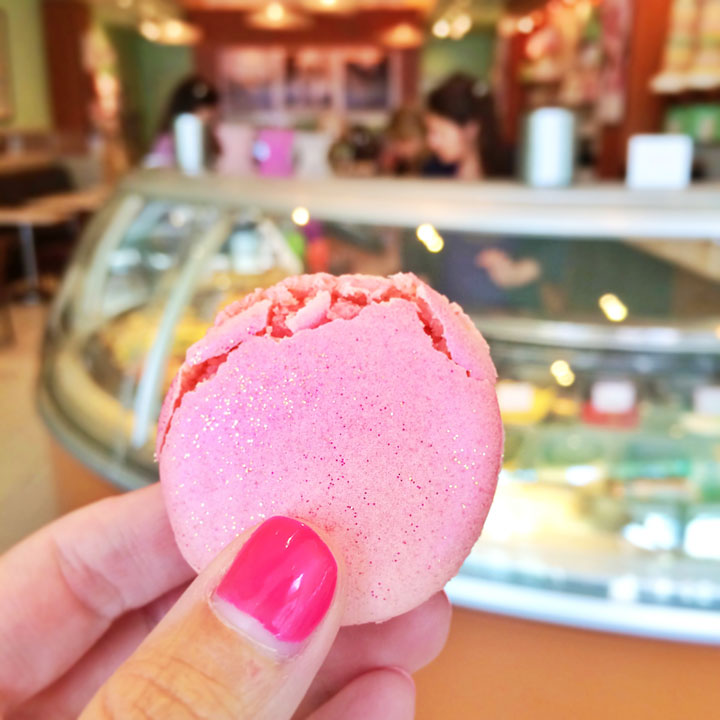 Vacationing in New Orleans
Lauren and I had a fabulous first two days in New Orleans, and had some of the best food we'd ever had in our entire lives. On our third afternoon in NOLA, we went to one of the most amazing bakeries I've ever been to in my entire life. For two food bloggers and dessert-lovers, no trip to New Orleans is complete without a visit toSucre Bakery.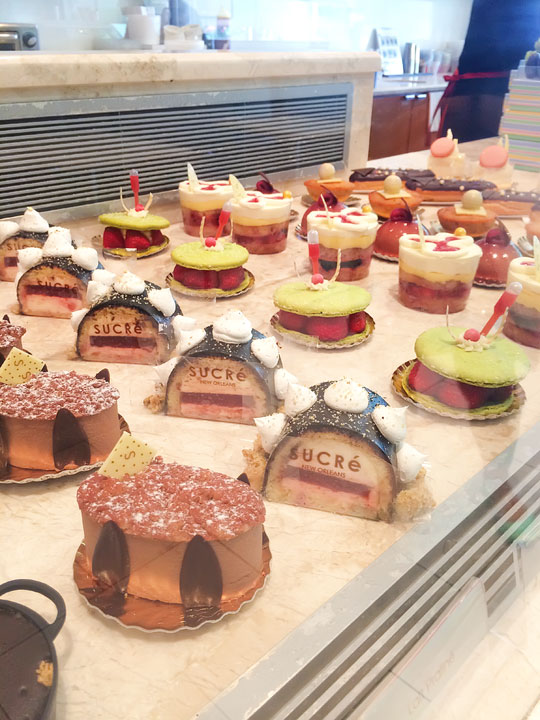 Sucre does it all — traditional French pastries…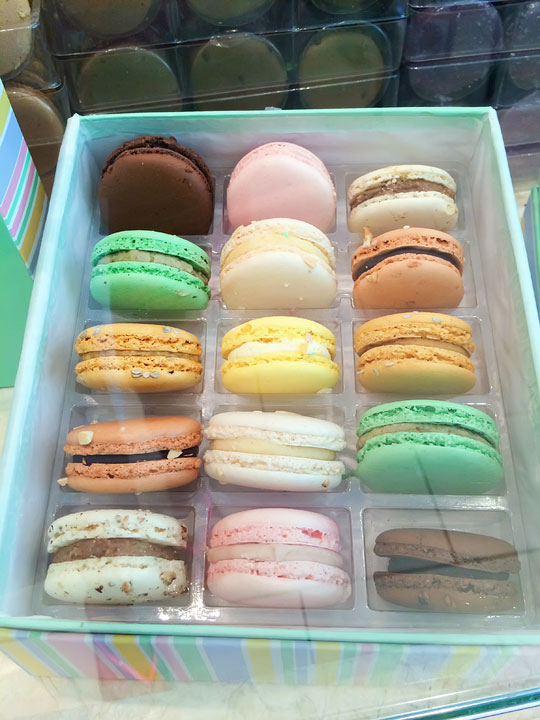 Gorgeous French macarons.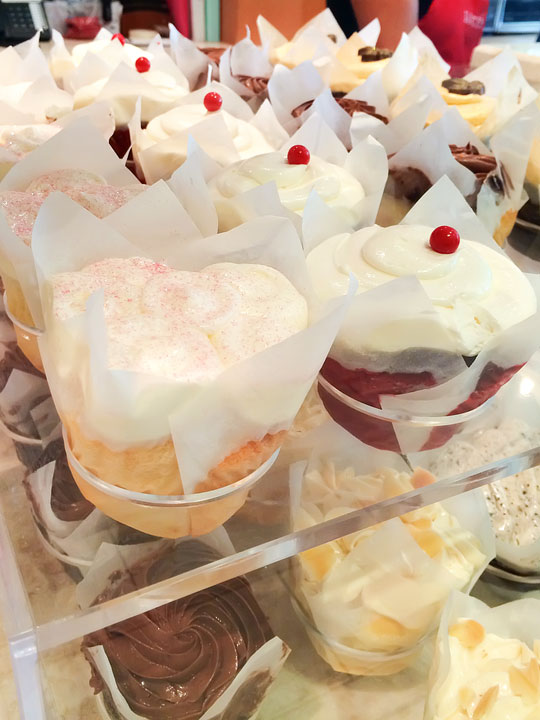 Fabulous cupcakes!!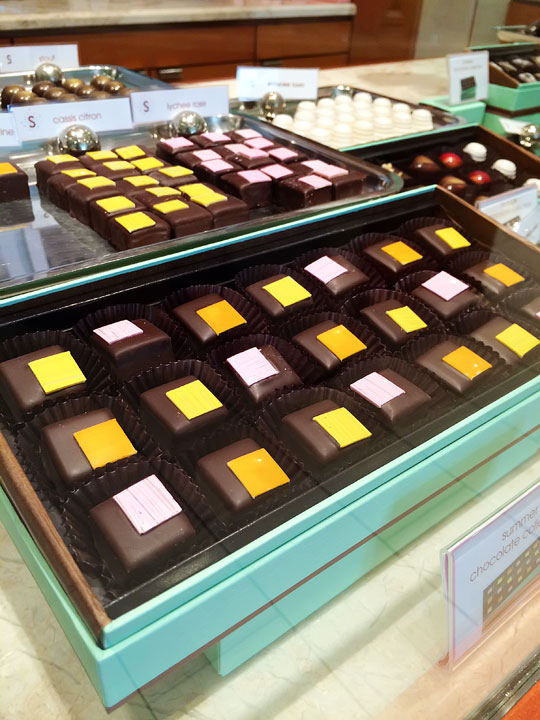 Decadent chocolates…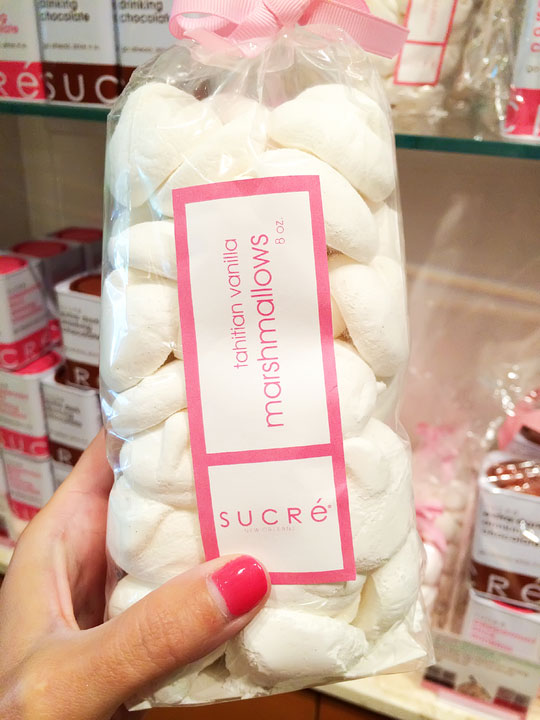 Homemade marshmallows and hot chocolate mixes. It's the perfect place to shop for souvenirs.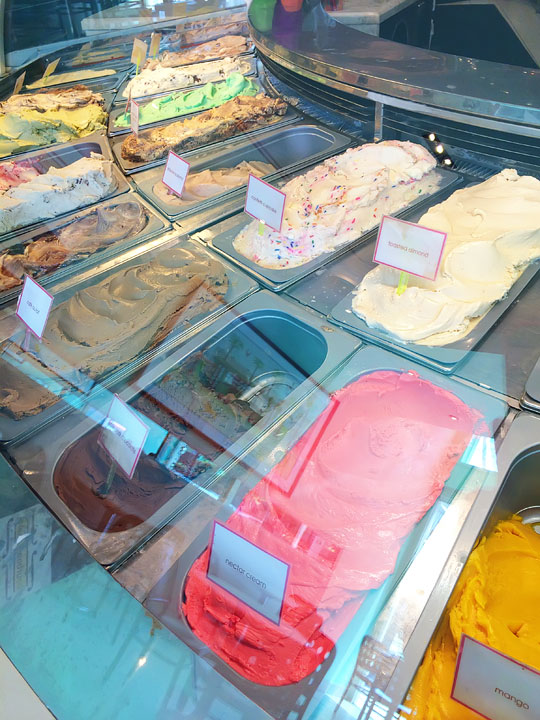 And even their own gelato in tons of different flavors.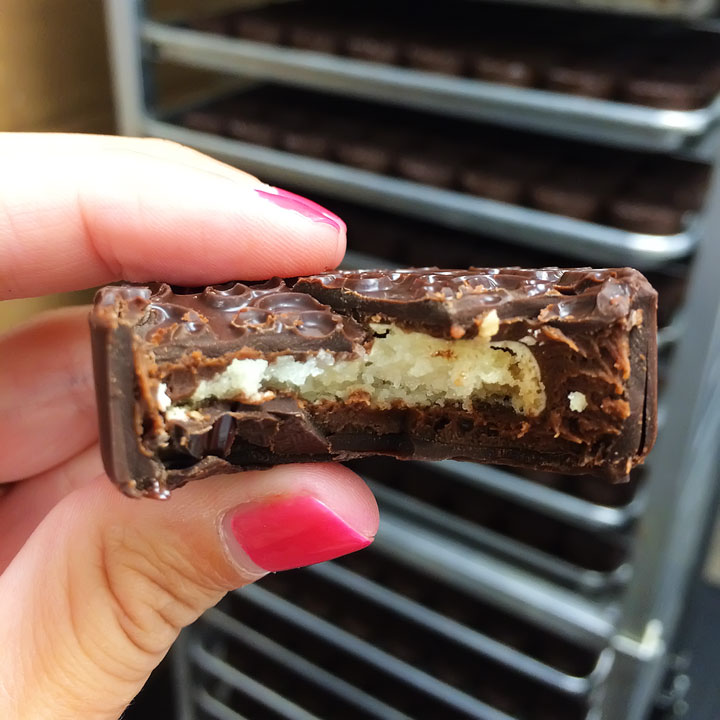 Trying Chocolate Covered Macarons
We got a special, behind-the-scenes tour of their test kitchens, where we got to try their new invention called the MacBubl: an inside-out, chocolate-covered macaron, coming to Whole Foods across the nation soon. Keep an eye out for these bad boys!!
Here's my post about Sucre from my very first visit there in 2011.
Sucre even has an online boutique where you can buy their macarons, chocolates, marshmallows, cookies and more online and have it shipped straight to your door. Dangerous!!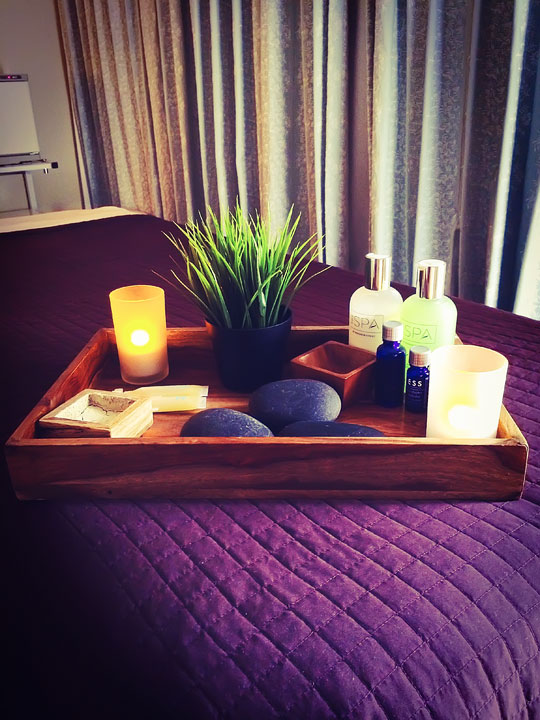 After a indulgently sweet morning, we had some serious R&R time with massages at The Spa at Windsor Court.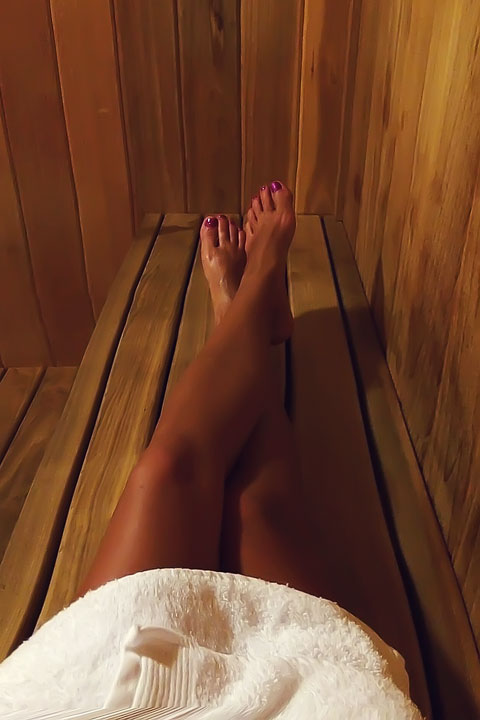 We spent the afternoon lounging around the spa and sauna. They even had Moroccan Oil products for us to use to freshen up with before we left!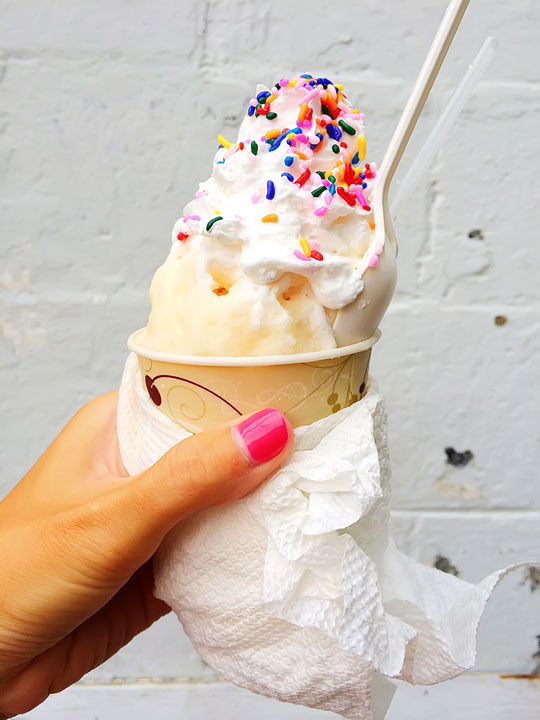 Okay, no trip to New Orleans is complete without a visit to Hansen's Sno-Bliz!!! They serve the softest, finest shaved ice you will ever have in your entire life. LIFE-changing. Be sure to get a scoop of ice cream at the bottom!! I always get the wedding cake flavor. :)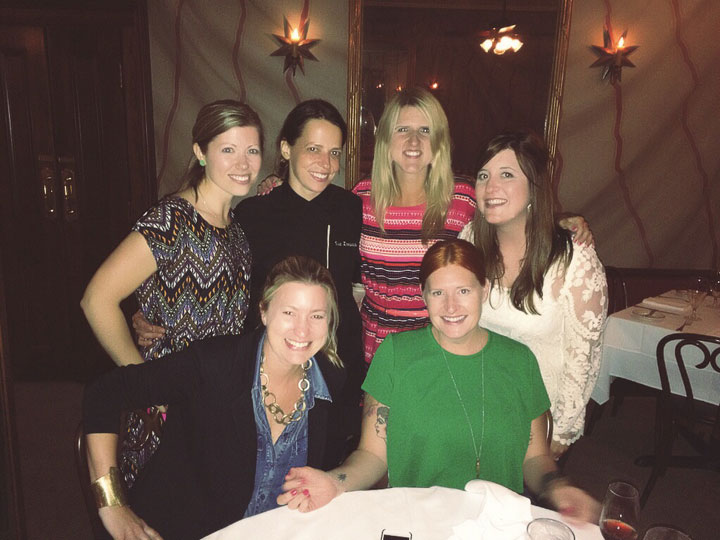 That night we had a fabulous final dinner at Gautreau's, prepared by our new friend and head chef Sue Zemanick, a 2014 James Beard Award winner, as well as Top Chef and Top Chef Masters alum. The pork chop was out of this world!!!!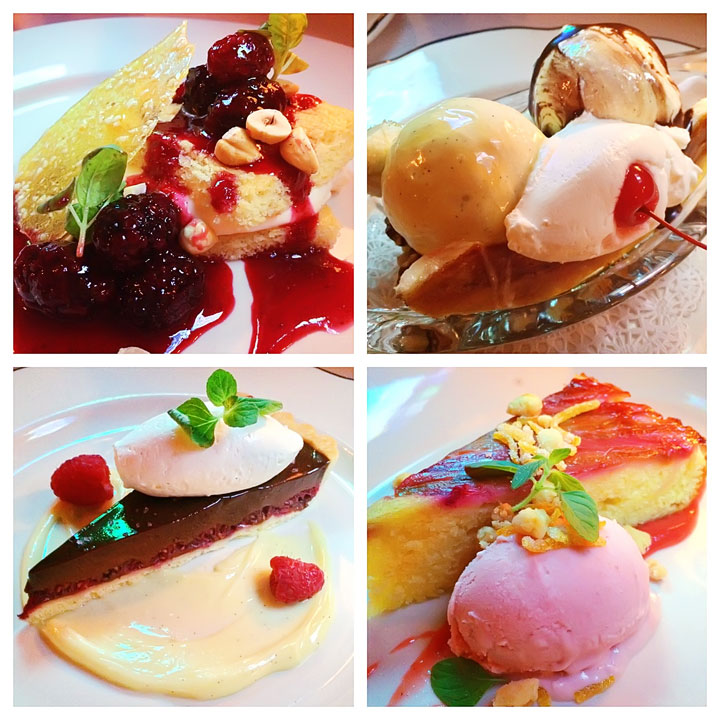 And would you get a load of all these desserts??! We were in hog heaven.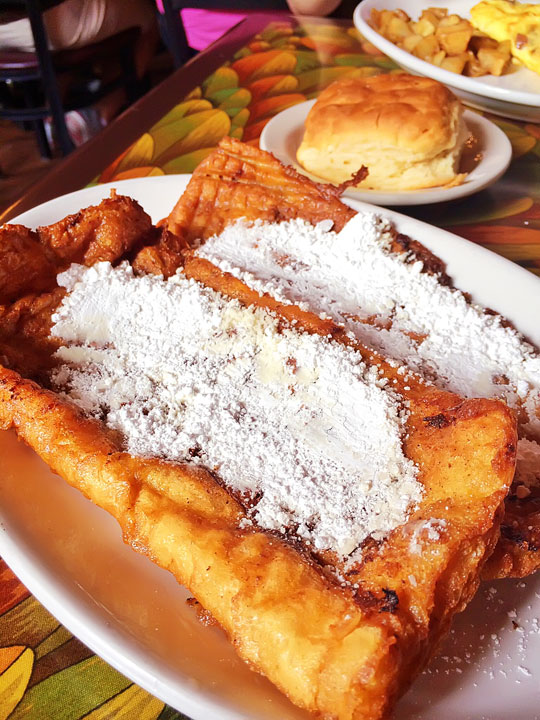 The following day, our last breakfast in New Orleans was at The Old Coffee Pot, just a block away from our apartment in the French Quarter. I got their signature dish, the Lost Bread. It's their po-boy bread that been griddled, then battered, fried, and topped with plenty of powdered sugar. Phenomenal!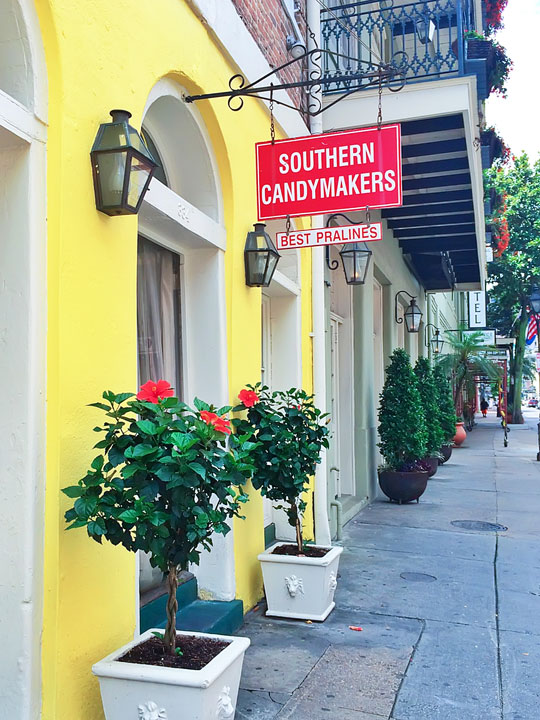 Lauren had never had a praline, so for her first trip to New Orleans, we definitely had to get her a warm, freshly made praline. There are a billion praline shops all over the French Quarter, but Southern Candymakers is the best!! Be sure to hunt it down, and definitely get one of the samples that's warm and freshly made!! :)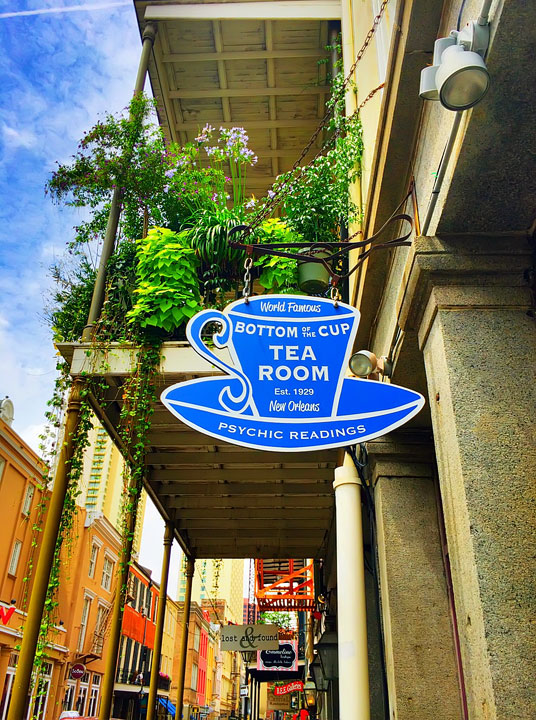 On a whim, right before heading to the airport, Lauren and I decided to have our fortunes read. We were in New Orleans after all. :) I'd never had it done before. Mine was pretty generic. Have you ever had your fortune read?? How did it turn out?? :)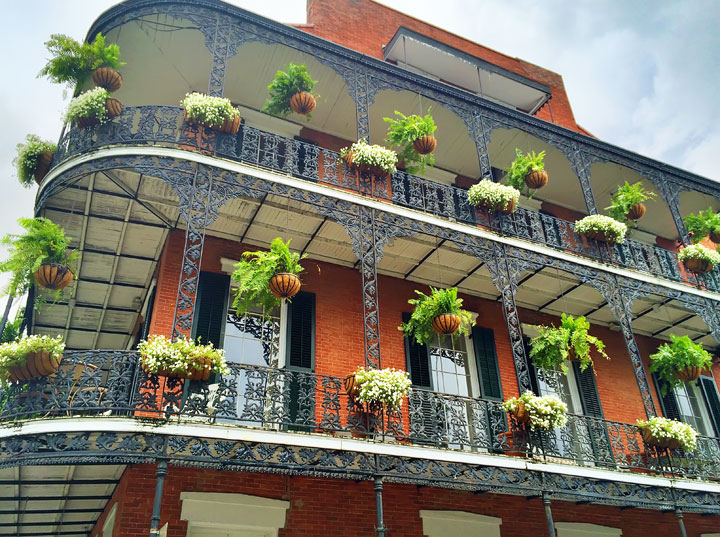 We spent the rest of the morning wandering around the French Quarter.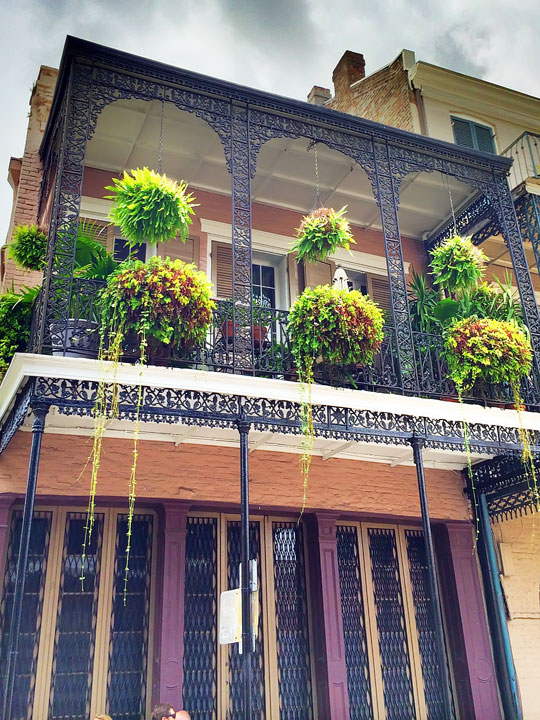 So much beauty everywhere!!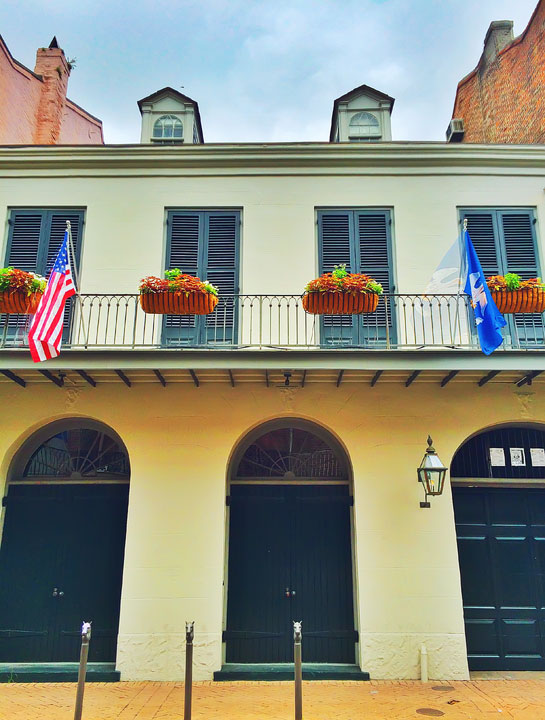 Of course we had to stop by Brad Pitt's house!! ;)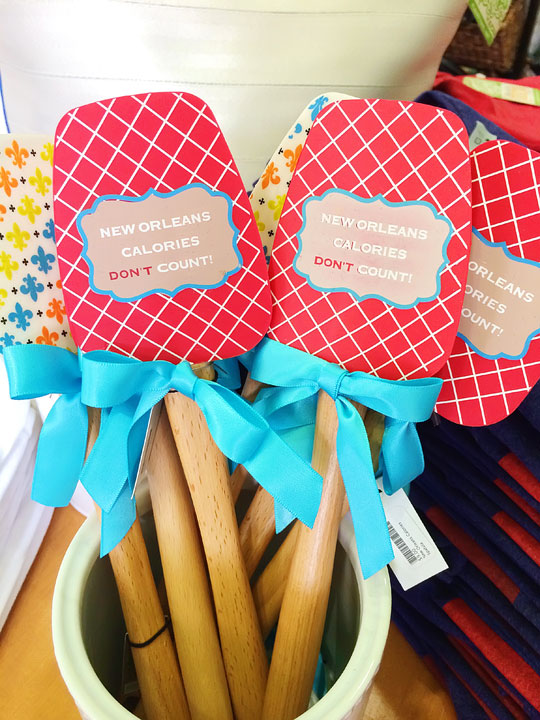 Thank goodness!! ;)
Be sure to check out Lauren's fun recap of our week in NOLA!! :)
Thanks so much for looking! Have a fabulous weekend!