This year on my girls trip to Las Vegas, my friends and I ate good food and had a great time! Plan the perfect Vegas vacation and find all the best places to go while you're there!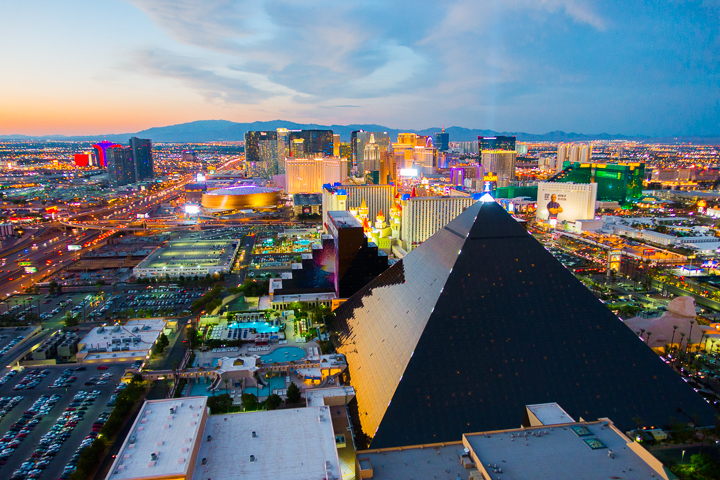 Girls Trip to Las Vegas
For the past couple of years, I have taken an annual Vegas trip with two of my favorite girlfriends, Jenny and Shelly. This year we tried to find the most fun, outrageous, and decadent treats Vegas has to offer!! Scroll down for more!!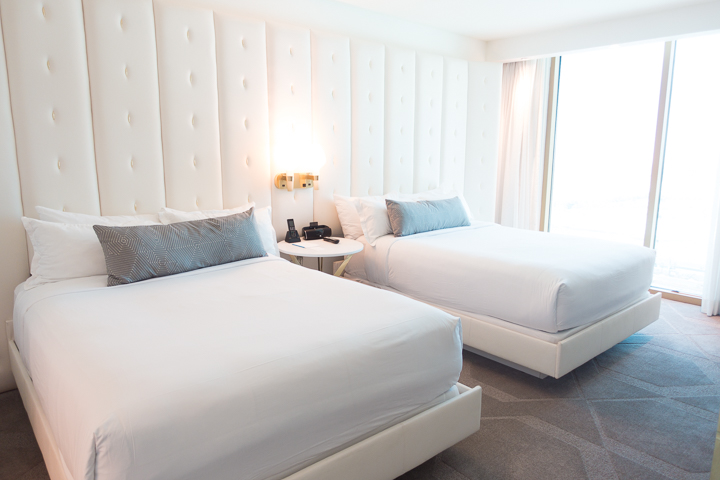 This year we stayed at the Delano Las Vegas, and I am convinced it is the perfect hotel for a girls weekend getaway! The beds are huge, which mean two people can easily share one bed.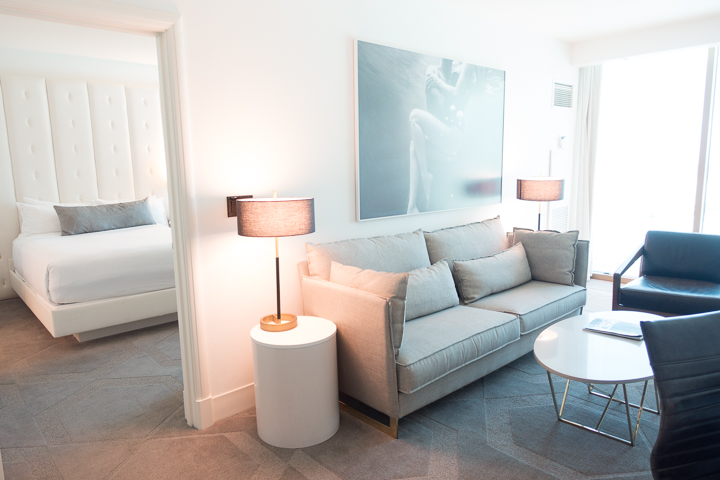 Also, all the rooms in the Delano are suites, so there's plenty of room to spread out. You could comfortably fit 4 people in this room. Perfect for sharing!
The Delano is a non-smoking, non-gaming hotel on the strip. That means when you get to the Delano, you just get right on your elevator and go straight to your room. You don't have to wander through a smoky casino maze, find the correct elevator for your floor, or show your room key to the attendant just to get to your room. At the end of a long day in Vegas, I just want to get to the room! And I don't want to smell like smoke when I get there.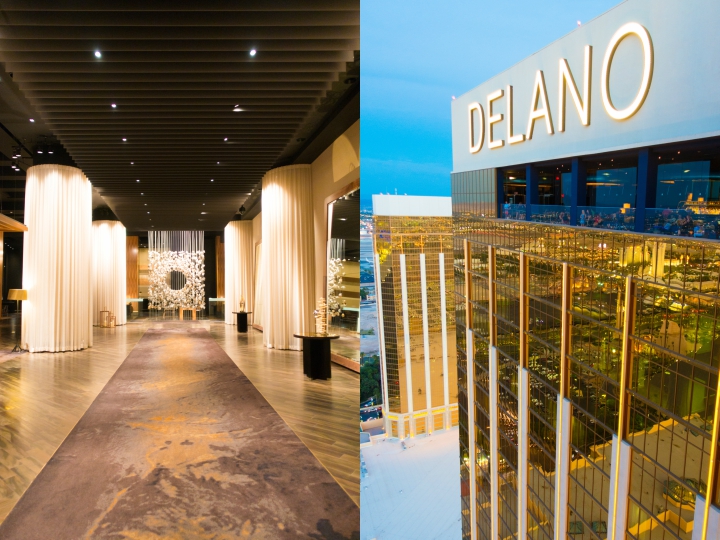 The Delano is located on the top floors of the Mandalay Bay (with its own private entrance), so it's in a great location on the strip. And if casinos are your thing, you just take the elevator down from your room and walk down the hall to get straight on the casino floor of the Mandalay Bay.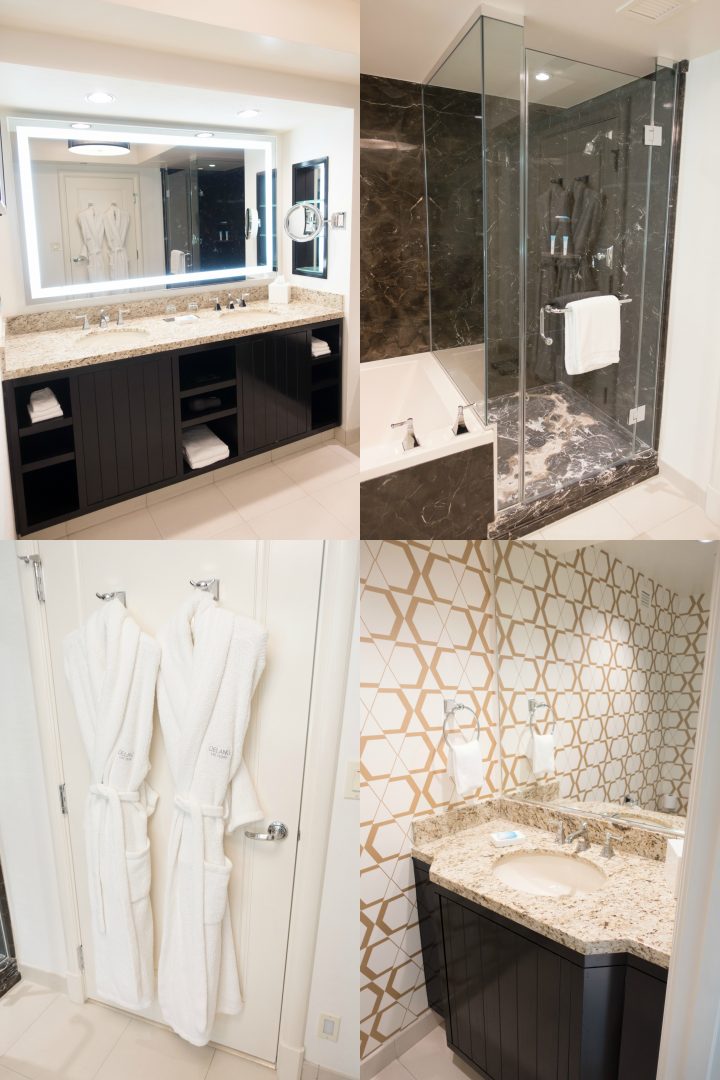 And check out this bathroom!! HUGE!!! All the rooms at the Delano have 1.5 baths… Again… Perfect for a group of girls!! One bathroom is never enough. :)
---
Breakfast & Brunch
Here's what we found to EAT in Vegas!! :)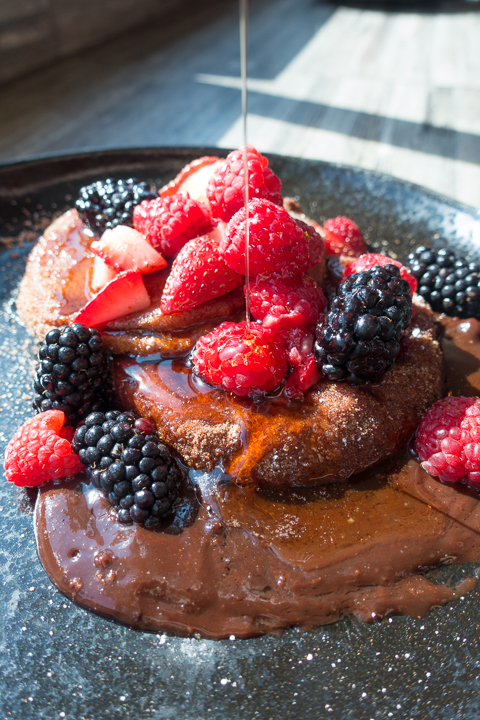 SkinnyFats is a fun restaurant in Vegas with two sides of the menu… Healthy and Decadent! Of course I went for the decadent side!! How can I resist this Nutella French Toast?? :)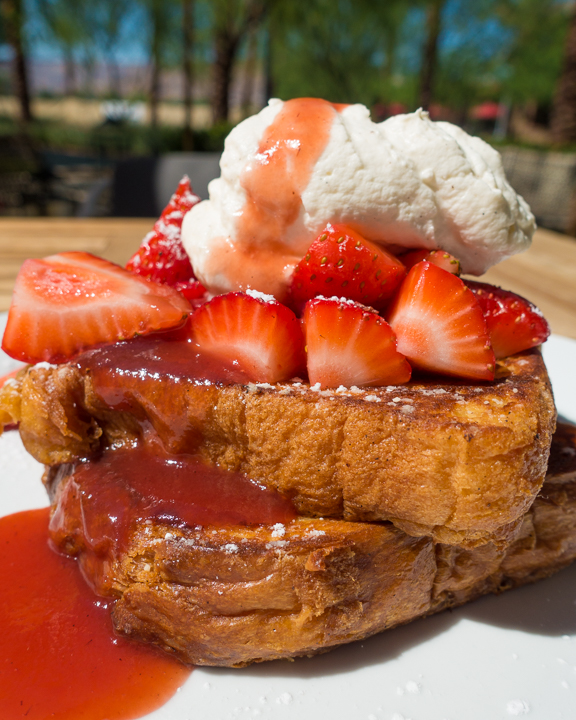 Such a fabulous brunch spot!! This strawberry French toast, oh my goodness!!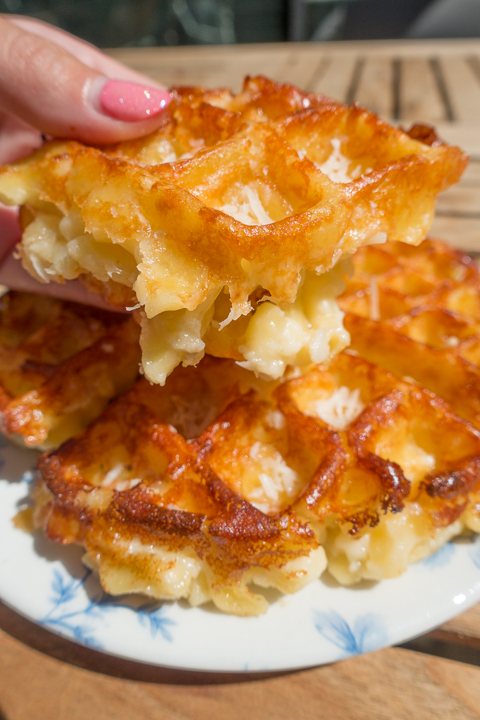 And check out this Macaroni & Cheese waffle!!! Incredible!!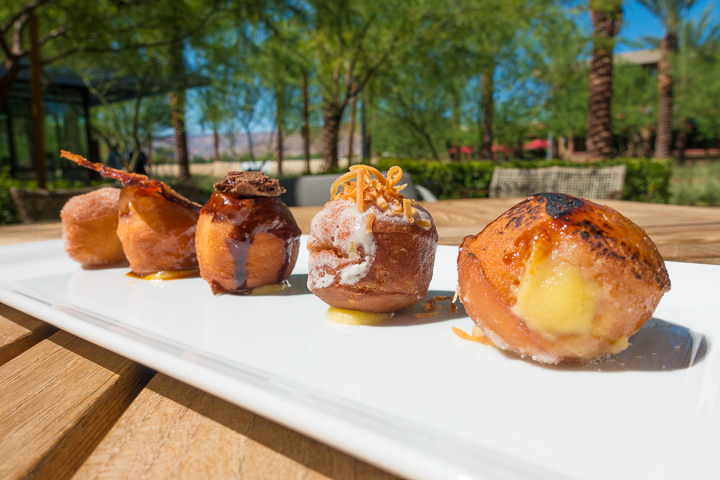 Also, how cute is this doughnut hole flight?? So fun! Loved Andiron!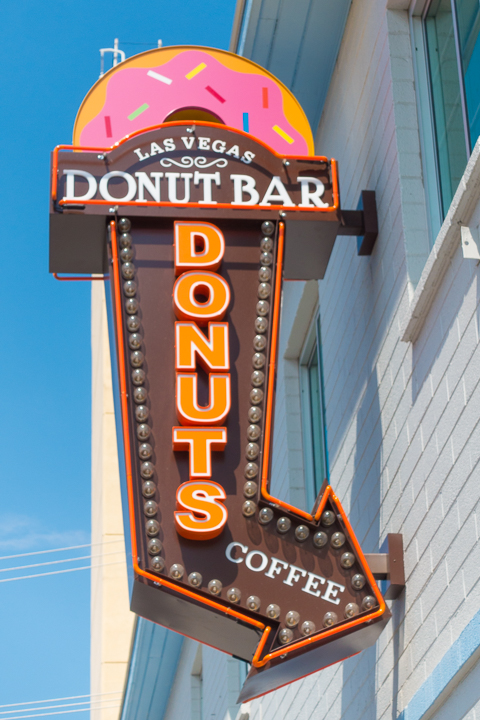 Oh my gosh, you guys…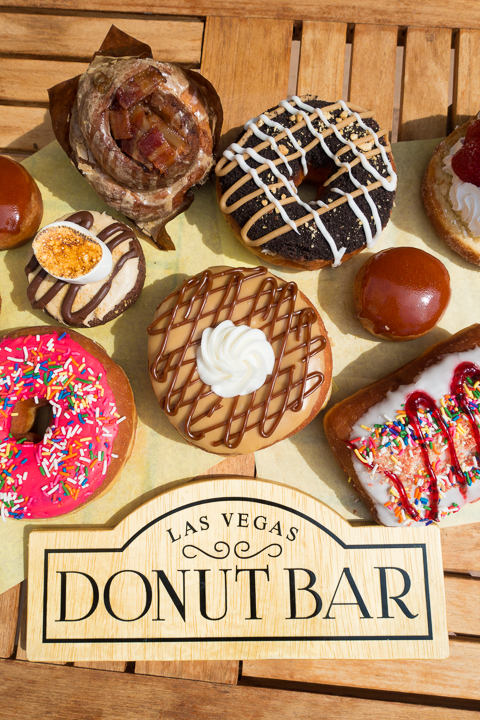 I fell in LOVE with Donut Bar Las Vegas!!!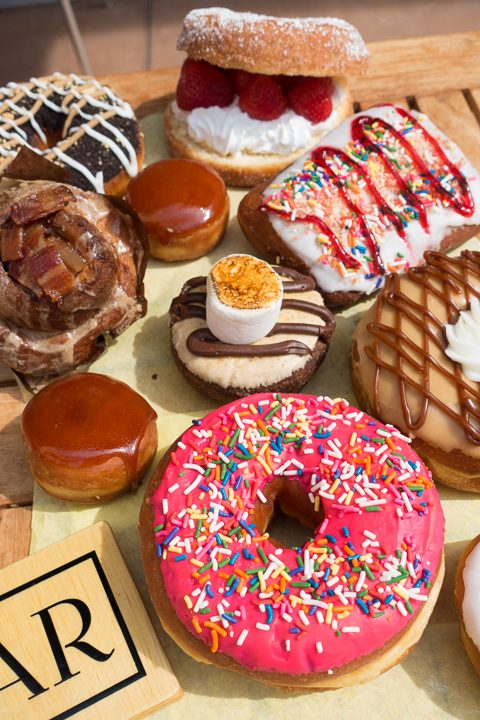 Fresh, hot, decadent donuts are made in-house daily… Get there early before they sell out!! Most are gone by 11am. We got there almost right after they opened and were able to try one of everything.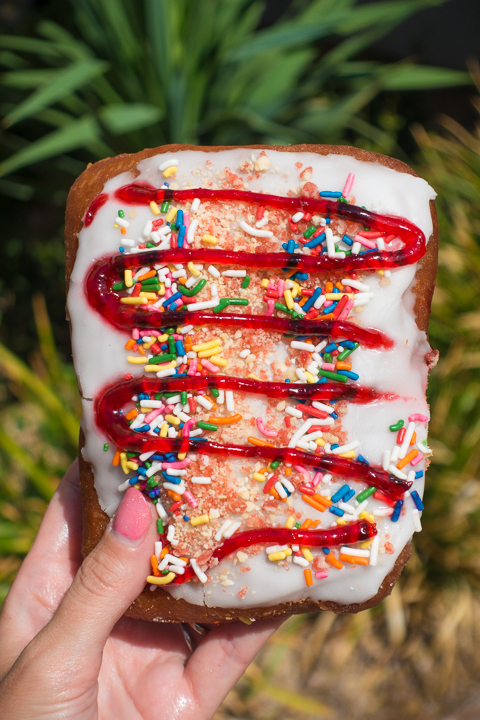 This Pop Tart Donut  was TO DIE FOR.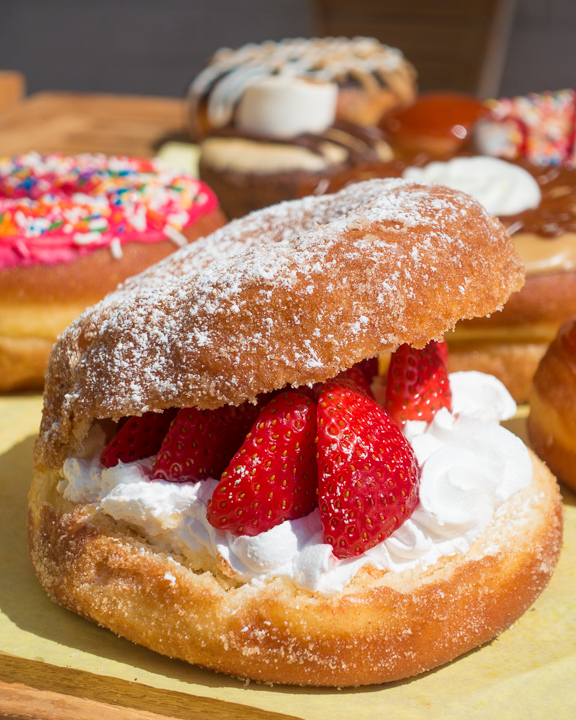 How incredible is this Strawberry Shortcake Doughnut??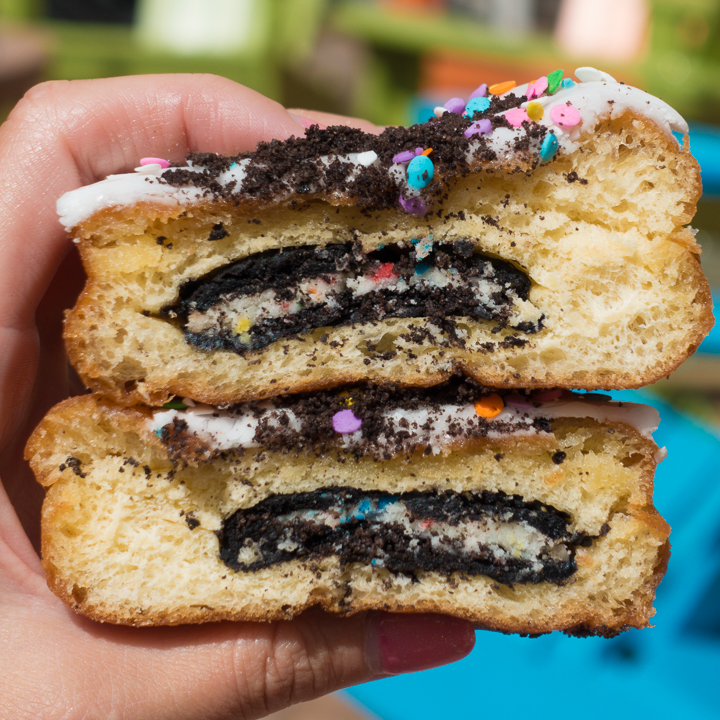 Oh my gosh. Oreo Stuffed Donut. Dead.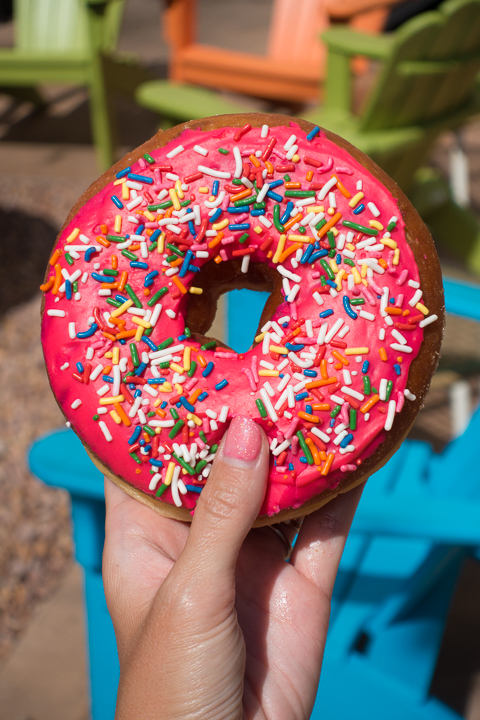 Pink sprinkle donut!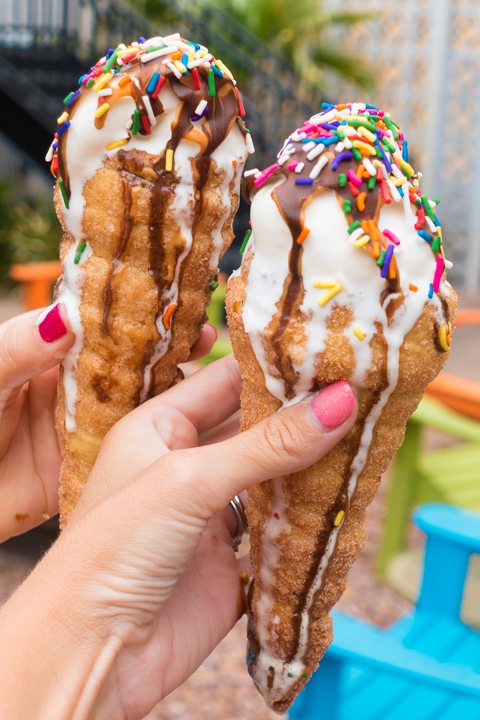 And check these out!! They have donut ice cream cones!!!! So good!!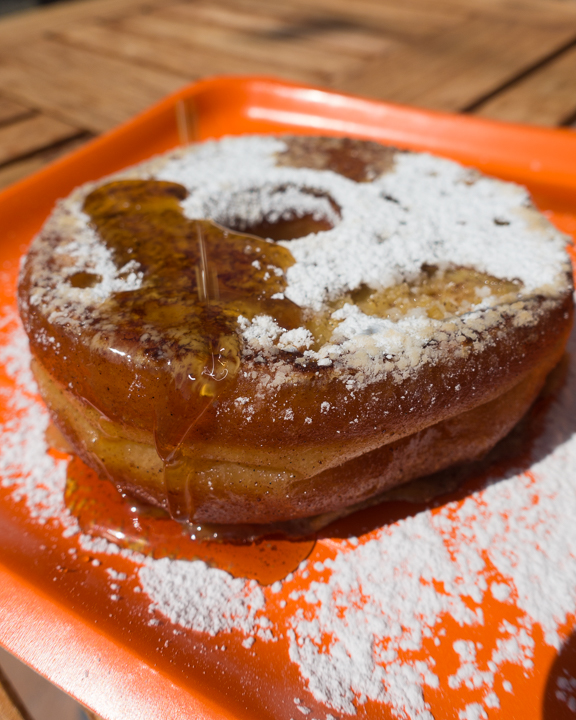 You guys. This was my favorite thing in the entire world. DONUT FRENCH TOAST. They take a freshly made, hot, giant donut, then batter it and griddle it. And top it with powdered sugar. It was life changing.
They only do Donut French Toast on the weekends, so if you are in Vegas for the weekend, put this on your MUST TRY list!!! :)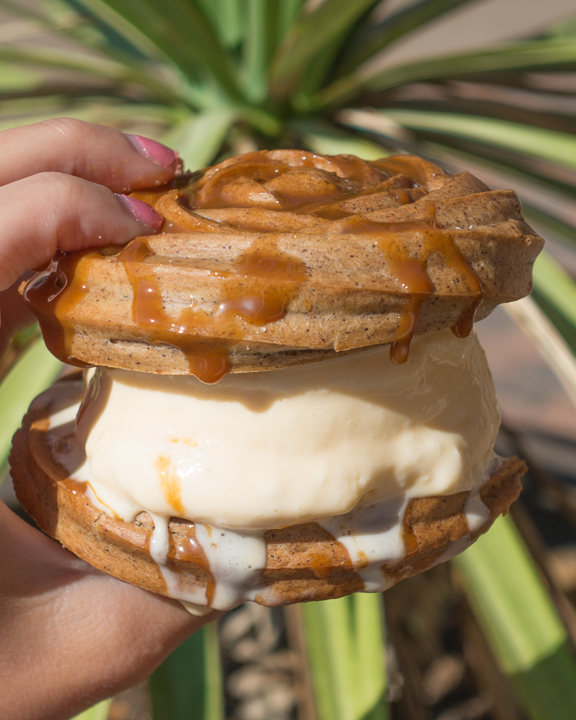 I debated whether I should put this place in the breakfast category or the ice cream category below… It could definitely go in either!
I had seriously the BEST biscuit breakfast sandwich EVER here…
But they also have lots of fun cookies, ice cream, and desserts, like this churro ice cream sandwich!!
---
Ice Cream & Desserts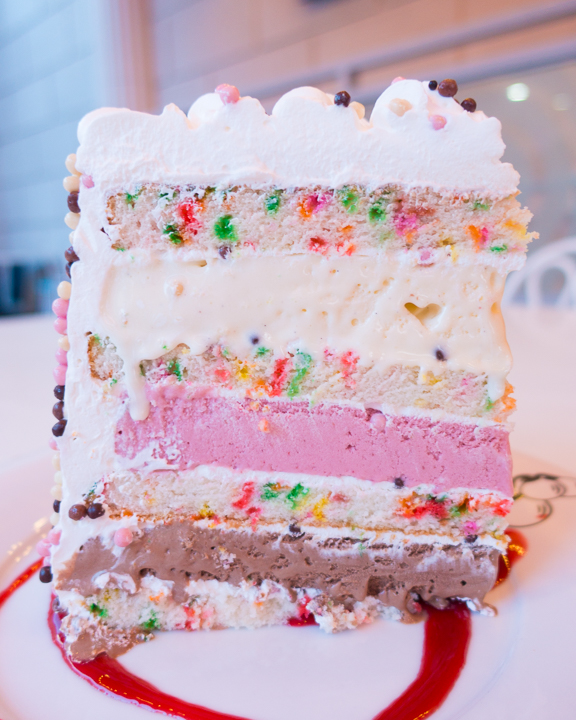 I've mentioned the Serendipity in NYC several times on my blog, and they have a location in Vegas as well! While they both have the classic Frozen Hot Chocolate, the similarities pretty much stop there. The menu in Vegas is totally different and definitely worth checking out!
This Party Like It's Your Birthday Cake is massive and amazing!!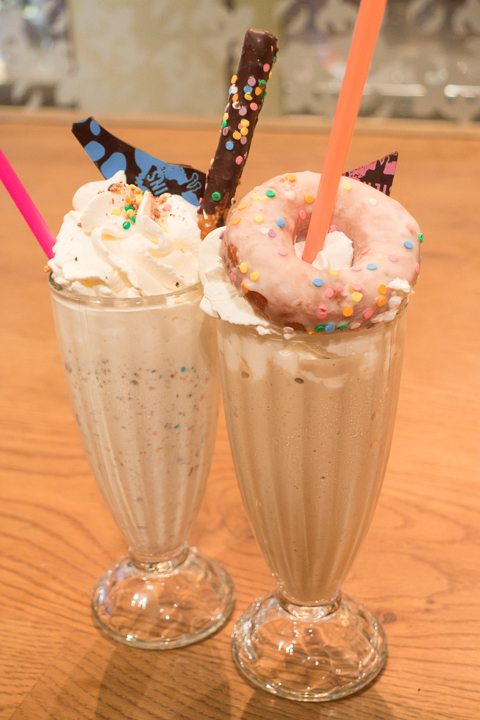 You know we had to go try the Bamboozled Shakes at Holsteins! We got the Coffee & Donuts — coffee milkshake topped with donuts — and the Fat Boy, which can honestly only be described as a triumph. Here's what's all in the Fat Boy: Reese's peanut butter cups, pretzels, rainbow sprinkles, Froot Loops, Oreos, Butterfinger, and a chocolate covered pretzel stick.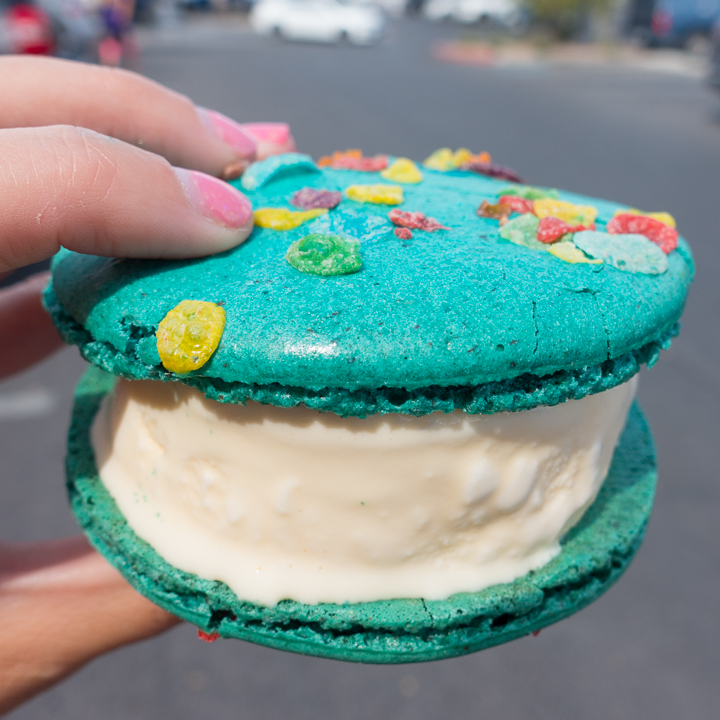 If you're craving ice cream in the Vegas heat, head to Perfect Scoop for homemade ice cream, donut ice cream sandwiches, and these fun macaron ice cream sandwiches!
---
Lunch & Dinner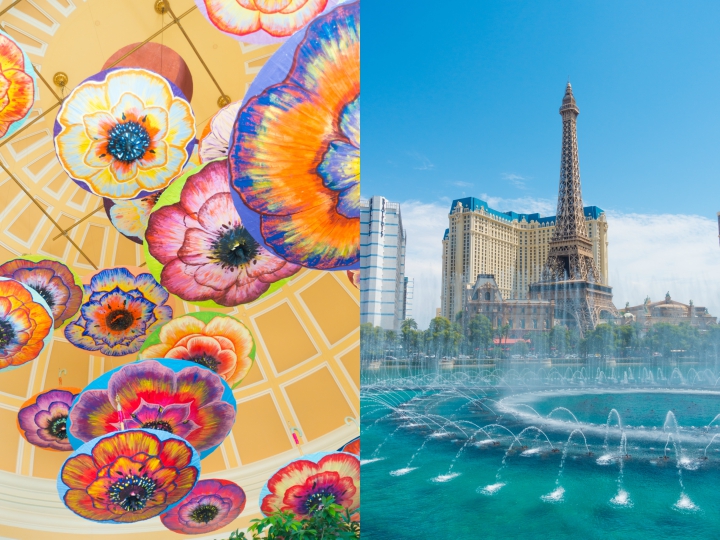 If you want a beautiful lunch with the BEST view in Vegas, definitely check out Lago! This bright restaurant with tall ceilings has tables outside and right by the window overlooking the Bellagio fountains.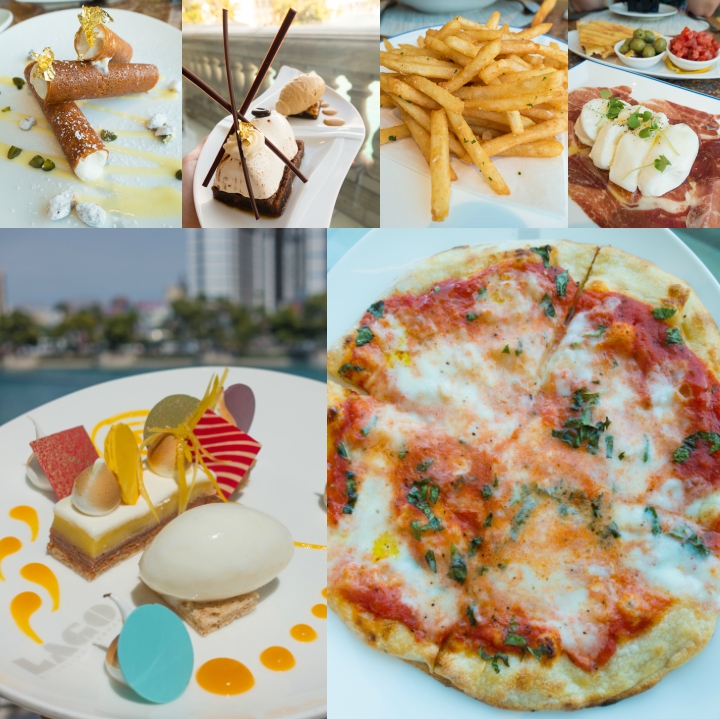 The plates are small and perfect for sharing. Highly recommend this lunch or dinner spot!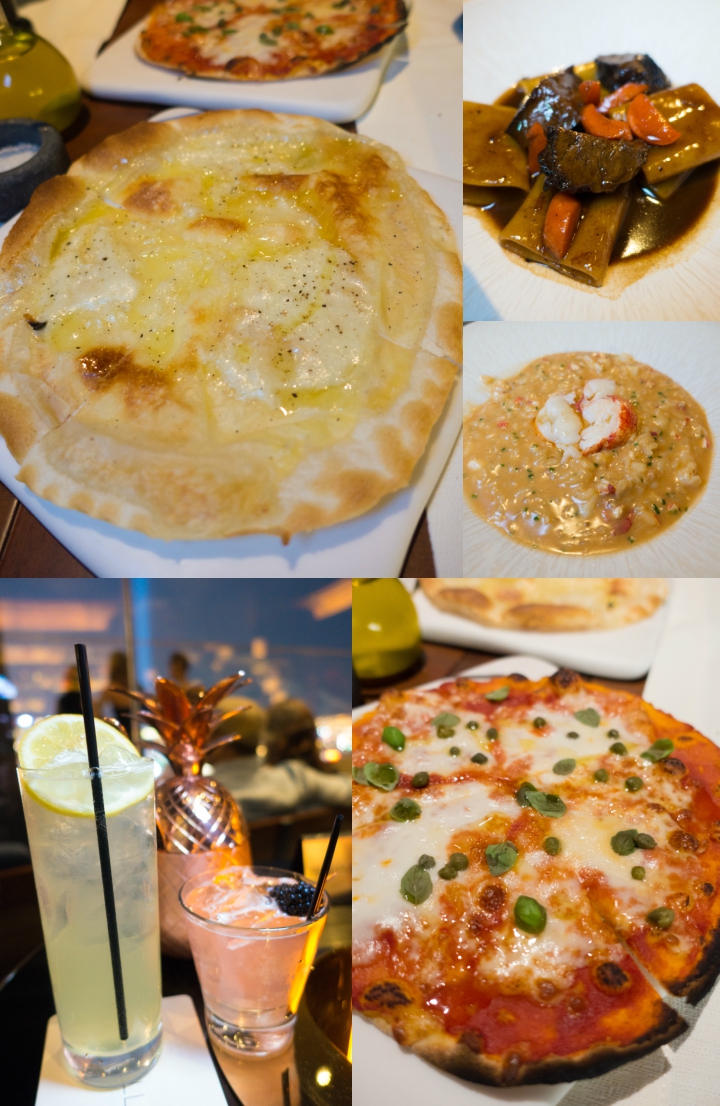 Rivea & Skyfall Lounge
We had the most amazing dinner overlooking the strip at Rivea. The first photo in this post was our dinner view!! Oh my gosh, I seriously loved everything we had here so much. And it was right upstairs at our hotel!! The perfect last night in Vegas.
---
Getting Around in Vegas
Vegas can be complicated to navigate by foot. And a lot of the places we mentioned above are off the strips. Sometimes you definitely need a taxi. However, instead of a taxi, I always, ALWAYS take Uber! Have you heard of Uber?? It's your own personal, private car service and it's cheaper than a taxi. All you do is download the Uber app, and it will tell you how long it will take for a car to get to you. Uber is available in most cities worldwide and usually a car can be there in less than 5 minutes. Just click Set Pick Up Location and your private car is on it's way. You even set your destination so you don't have to worry about your driver not speaking English or not knowing where to take you. It's all done through the app. They also usually will have a bottle of water in the car for you. Perfect for weary sightseers!
No need to wait outside in the cold, heat, or rain for a taxi — the app sends you a notification when your driver is getting close, and again when they have arrived. You can add a credit card or Paypal account to your Uber account, so you never to worry about paying the driver. It's all done through the app — no money exchanges hands. You get in the car, the driver takes you to your location, and you get out. No fumbling with paying, you can just get out and leave! Tip is even included. It says so on their webpage that it's built into the price of the service.So much easier than a taxi! Uber is seriously the fastest, best, and safest way to get around in Vegas!
*Use this link to sign up with Uber to get your first ride free!
Thanks so much for reading! :)