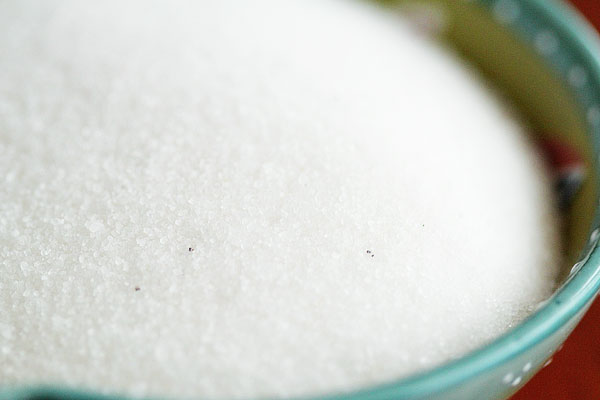 If you've got leftover vanilla beans — say, from making macarons — don't throw the empty pods away. Did you know you can throw empty, scraped vanilla bean shells into a container with sugar to make vanilla sugar? You'd be surprised at how much flavor and fragrance those would-be disposable beans still have left to give!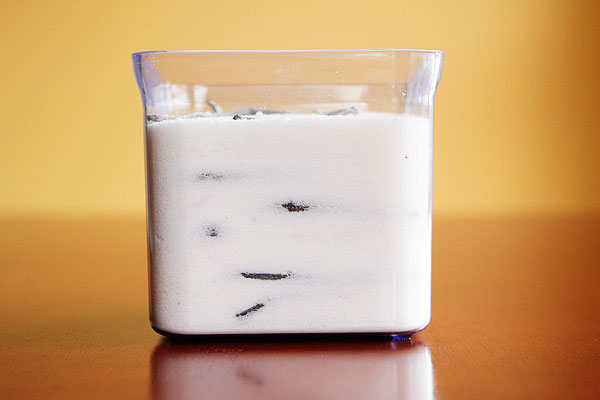 Not sure what to make with vanilla beans? You can use a vanilla bean in place of any recipe that calls for vanilla. One vanilla bean equals roughly 2-3 teaspoons of vanilla extract, although if a recipe called for 1-2 teaspoons of vanilla extract, I personally would go ahead and use the whole bean! If you've never used a whole vanilla bean before, here's a step-by-step photo tutorial from my Halloween macaron post on how to scrape a vanilla bean.
You could add the seeds from a vanilla bean to this 2-ingredient ice cream for a beautiful Vanilla Bean Ice Cream. Or use it your favorite buttercream frosting recipe. (Mine's here, down at the bottom.) I absolutely adore the pure little flecks of vanilla bean that show up!
What about adding it to pancakes for Vanilla Bean Pancakes? And topping it with this Vanilla Bean Butter?? A thousand times yes.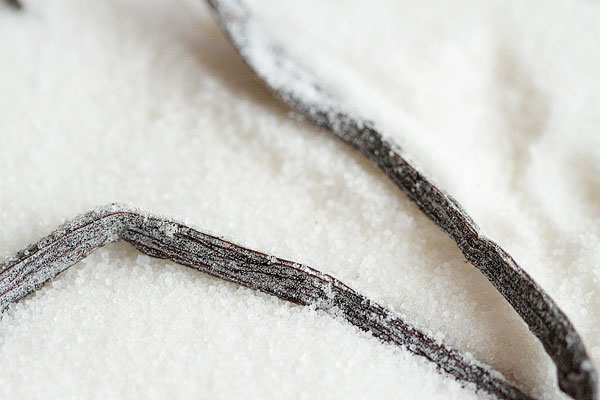 A good ratio for your vanilla sugar is roughly 2 cups of sugar per vanilla bean. But I don't really measure, I just throw my beans into the container above whenever I'm done with them. Store in an airtight container and after about a week, your sugar will be infused with delicious vanilla flavor.
Now with your brand-new vanilla sugar, you can use it anywhere you'd normally use sugar for a little extra vanilla essence. Pancakes, waffles, cookies, biscuits, cupcakes, muffins… The possibilities are totally up to you! What would you make with vanilla sugar?
Have a wonderful Thanksgiving weekend! I'll be here on Black Friday with a fun giveaway. See you then!