Mac and Cheese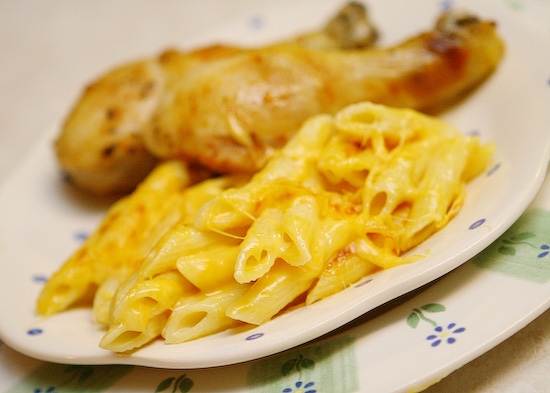 I am *in love* with this simple, no-frills mac and cheese. :) My granny used to make this all the time- she knew it was my favorite and always had it ready whenever I came to visit. :) It's a delicious quick-and-easy side dish- no fancy or unnecessary ingredients, just pure, unadulterated mac and cheese. :D It's definitely one of my go-to meals- I almost always have all the ingredients on hand- and the baking time / temp isn't too picky so I can usually just pop it in the oven with whatever my main dish is. :)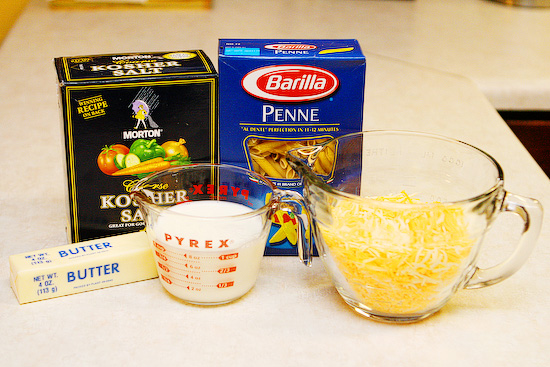 The ingredients: noodles, butter, salt, shredded cheese and milk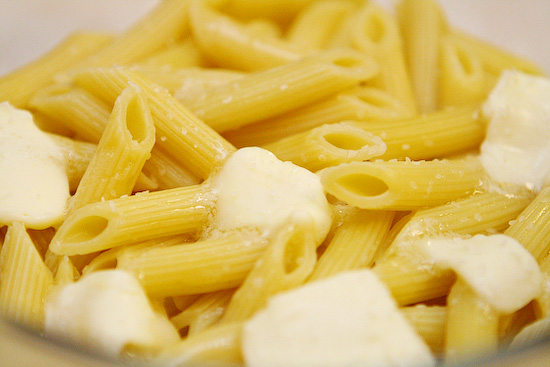 Boil and drain noodles in salted water. Since it's just the two of us, I boiled 2 cups of penne pasta. That's enough for 2-3 servings as a side dish. Spray a baking dish with Pam and make layers of noodles, a healthy pinch of salt, and pats of butter.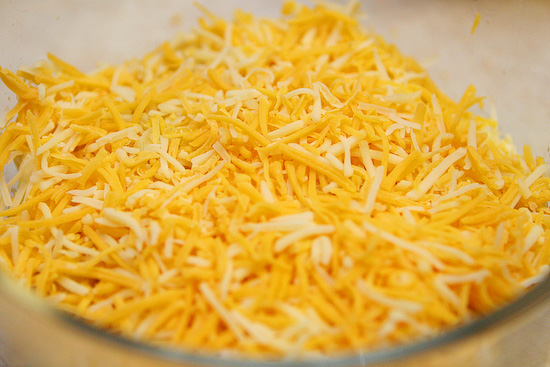 Top with plenty of the good stuff- shredded cheese. My absolute favorite to use is colby jack.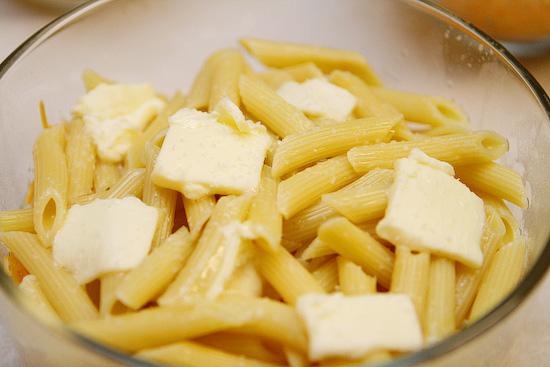 Repeat layers of noodles, salt, butter and cheese until you run out of noodles. In my case I usually only make 2 layers. :)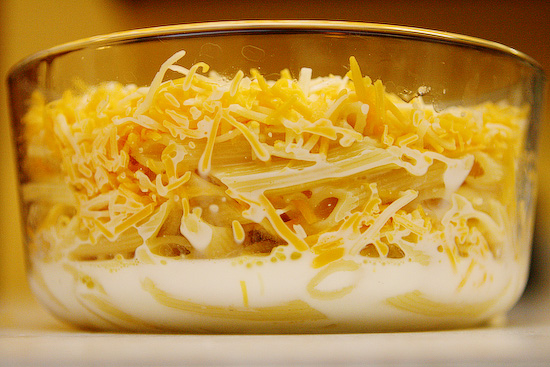 Now the milk. The milk is very important, you don't want to skip this step. :D Pour in the milk, about 1/2 cup at a time until your dish is about 1/3 full with milk. The reason why you want to do it a 1/2 cup at a time is because you want to give the milk a sec to settle before you pour more in so you don't flood the mac and cheese with milk. Not that I've ever done that before. Tonight I poured in about 3/4 cup, and as you can see in the pic, the dish is about 1/4 full. I could've just gone ahead and poured in a full cup, but that's ok. It was still good. :D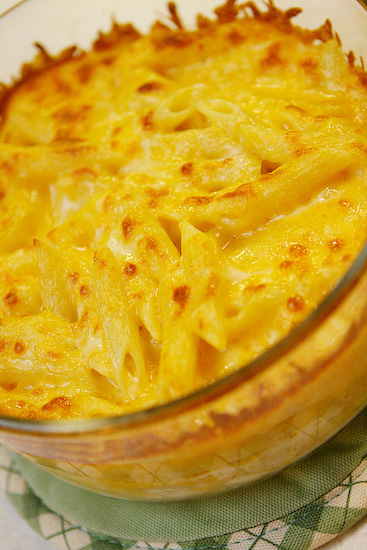 Bake, uncovered, in a preheated oven for about 30 minutes. If I were making this just by itself, I would do 400 for 30 mins. But usually I have something else occupying my oven so I just pop it in with whatever else I have cooking at the time. :) Anywhere from 350 – 400 degrees is just fine. :)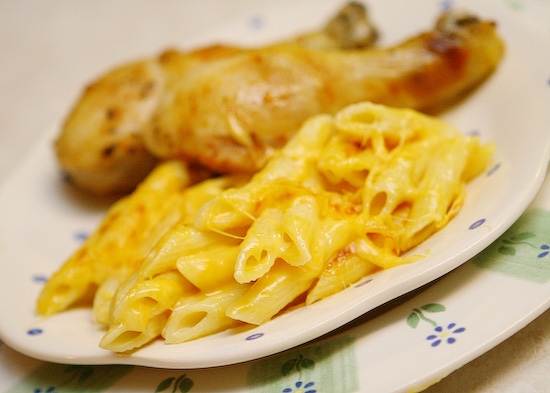 Oh, man, it's so good. :) The perfect complement to any main dish. :D And in case you're wondering, that's Pioneer Woman's Spicy Roasted Chicken Legs in the background. We both absolutely love them, they are so juicy and flavorful!! I make mine a bit different- I leave out the lemon and use a different seasoning than she does (I experiment every time!). I also cook mine for 20 mins on each side.
Speaking of seasonings, I love them. Tonight on the chicken, I tried 5, yes 5 different seasonings. I was going to do a taste test and see which one I liked best.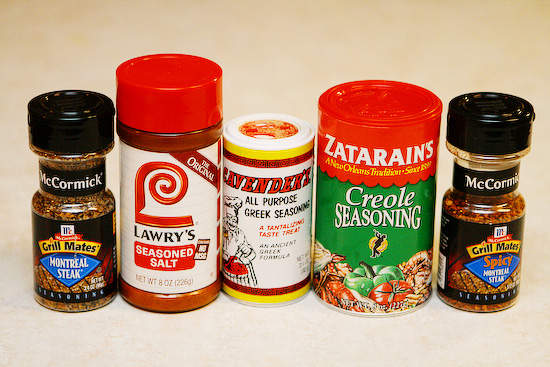 Montreal chicken, seasoned chicken, Greek chicken, chicken creole, spicy chicken… Guess what. I liked them all. I couldn't decide. :P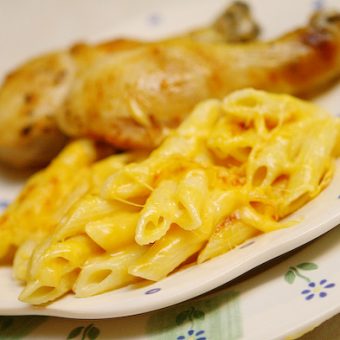 Mac and Cheese
Ingredients:
2 cups penne pasta, boiled and drained
1/2 teaspoon kosher salt
3-4 tablespoon butter
2 cups shredded colby jack cheese
3/4 – 1 cup milk
Directions:
Spray a small baking dish with pam and preheat oven to 400. In the baking dish, make a layer of half the noodles, sprinkle on half the salt and top with pats of butter and 1 cup cheese. Repeat to make another layer of noodles, butter, salt and cheese. Pour in milk until the dish is about 1/3 full of milk. Bake at 400 for 30 mins, uncovered.