As you may know from our earlier visit to Auschwitz this year, World War II history is very important to me. When Kevin and I were in Paris this summer, we wanted to take some time to visit Normandy. I wanted to walk on the beaches — I wanted to hear the stories of bravery and courage that took place on those beaches — I wanted to see the historic locations where the outcome of WWII was transformed on D-Day.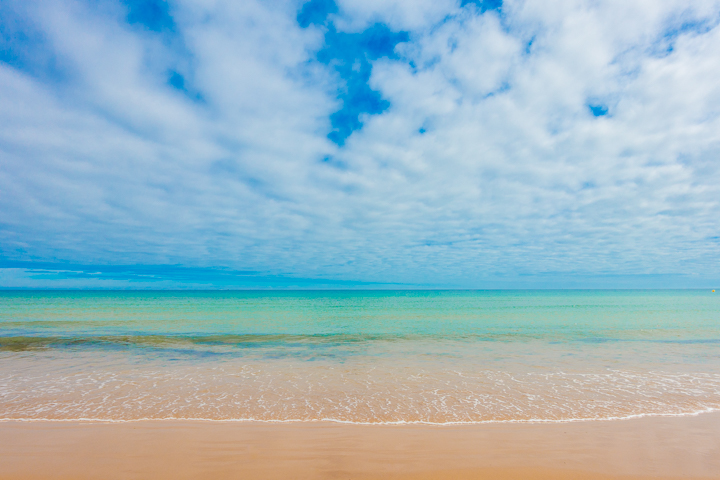 We Took A Day Trip From Paris To The Beaches Of Normandy
We had a great experience with our day trip to the Loire Valley with Blue Fox Travel, and I'm so glad we chose them for our Normandy Day Trip as well. Blue Fox tours are always small group, no more than 8 people, so it feels like a private tour. This made our visit to Normandy especially meaningful.
Here is a link to the exact tour we took.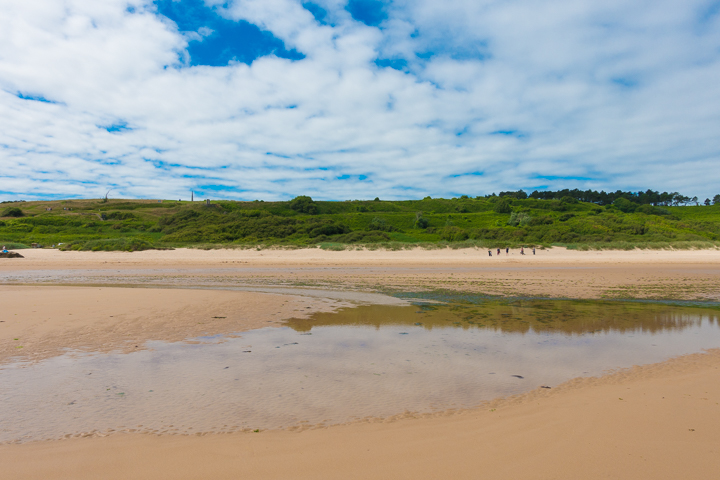 On Our Normandy Day Trip Tour We Visited:
Omaha Beach
Pointe du Hoc
American Cemetery
German Bunkers
Operation Overload Museum
Our first stop was Omaha Beach. This is where the opening scene of Saving Private Ryan took place, if you've seen the movie. The beach was overlooked by cliffs which made attacking the area very difficult. They were heavily guarded with giant, concrete German bunkers, like the one pictured below.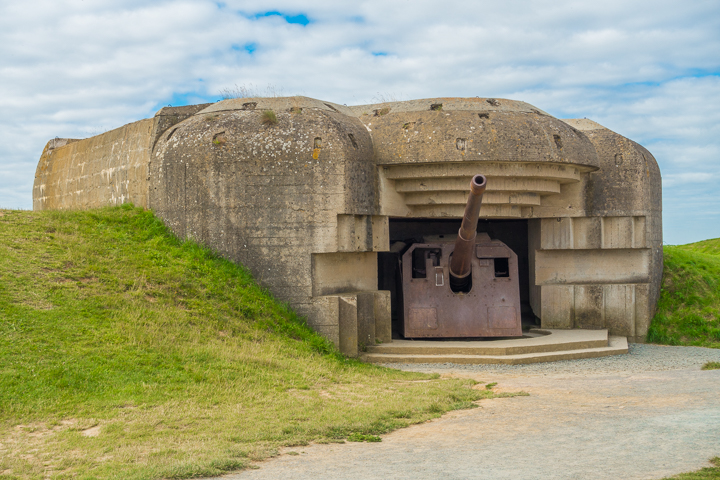 Thousands of American soldiers lost their lives here.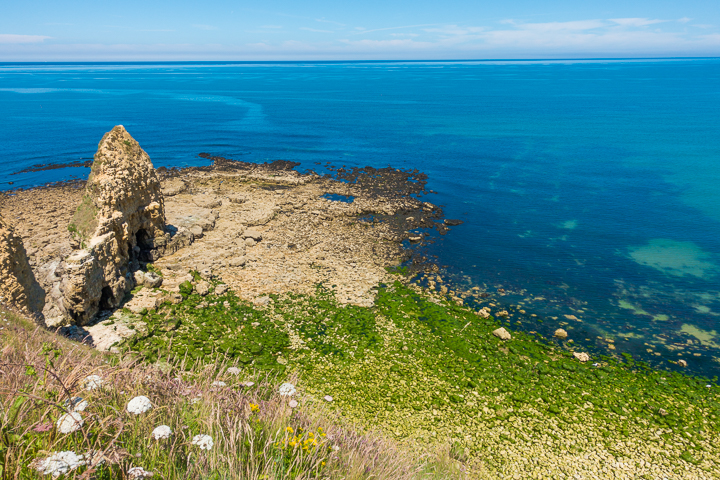 Our next stop was Pointe du Hoc.
The landscape around Pointe du Hoc is littered with massive bomb craters left from the battle.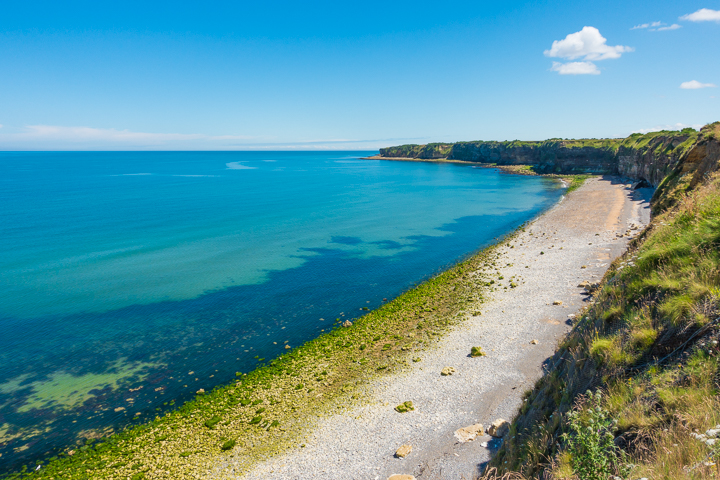 The soldiers landed on the beach below Point du Hoc, but then had to scale the 100-ft cliffs which were fortified by more concrete German bunkers and gun pits.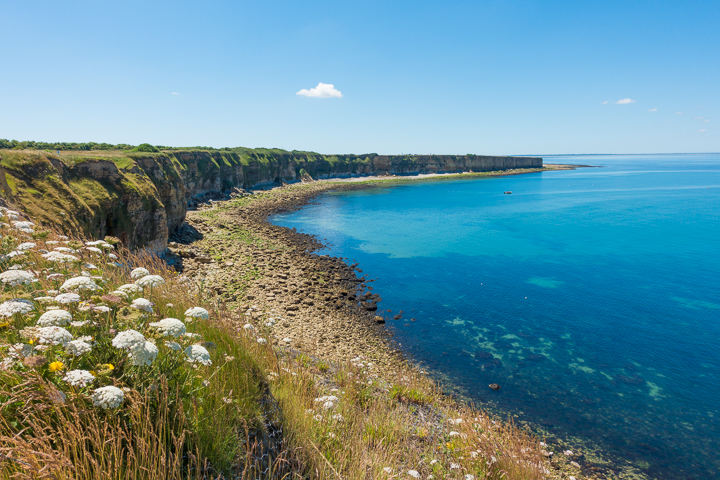 Another view of the cliffs.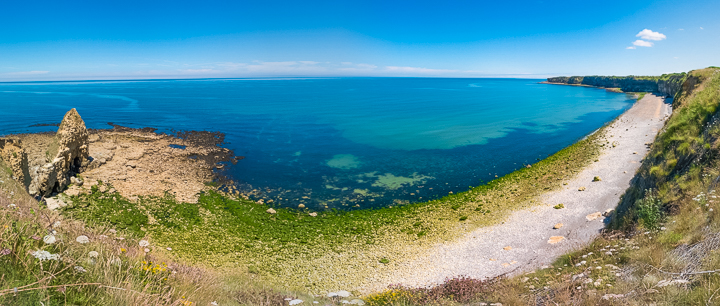 It's unimaginable what the soliders had to go through.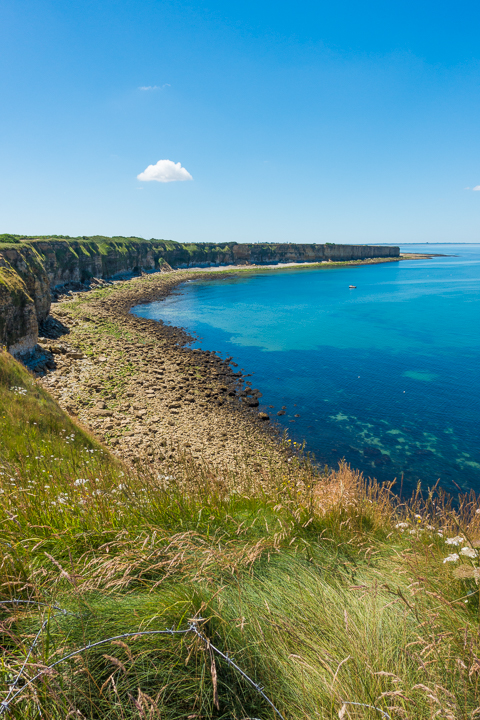 You can still see some of the barbed wire guarding the top of the cliffs.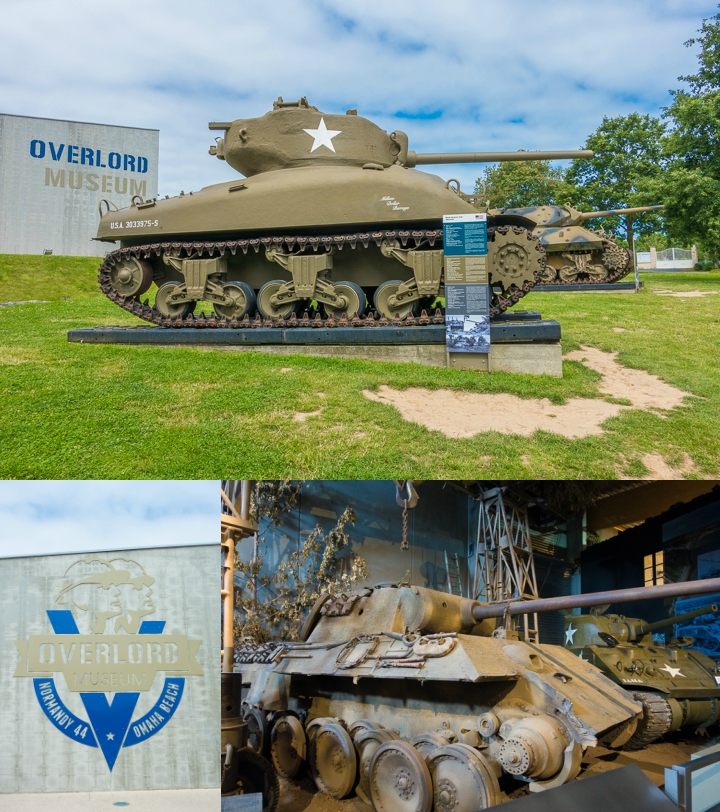 After Pointe du Hoc, we had the opportunity to visit the Operation Overlord Museum. The museum retraces the planning and events which led to the D-Day landings, and everything in the museum is original artifacts that were actually used in the war, no recreations.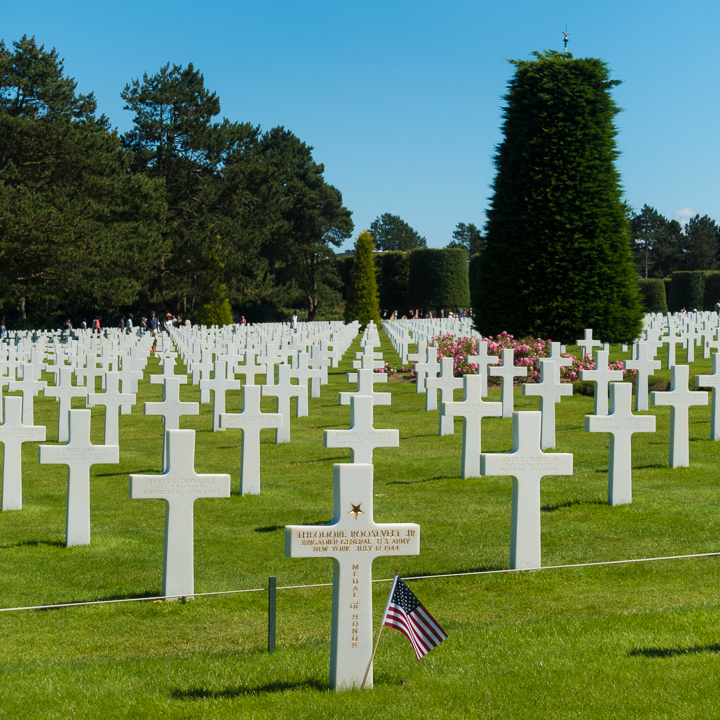 Our final stop of the day was the American Cemetery at Omaha Beach.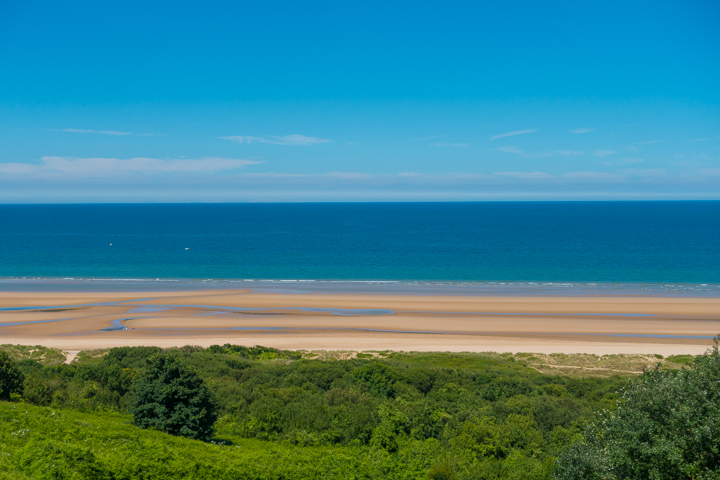 It's located at the top of Omaha Beach, you can look down at the cliffs the soldiers had to scale below. Earlier in the day we were standing on that beach.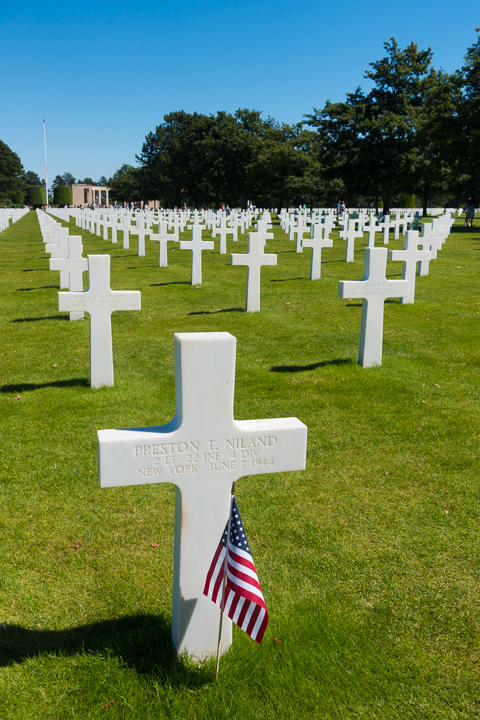 There were 326,547 Allied troops who landed on the beaches of Normandy.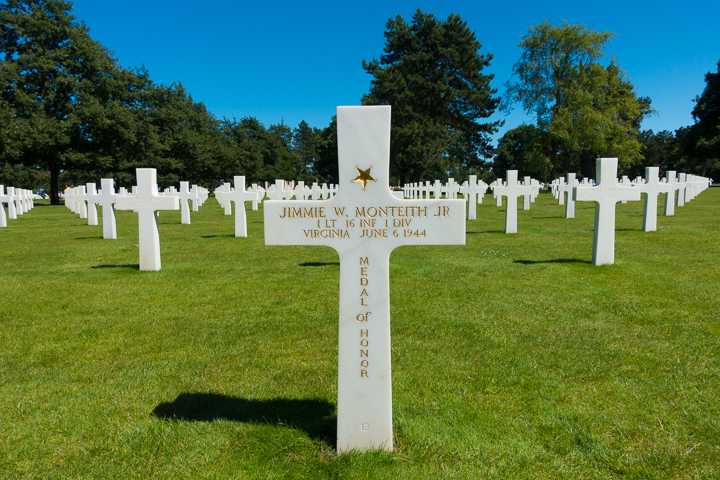 Our guide told us many stories of the heros who fought there.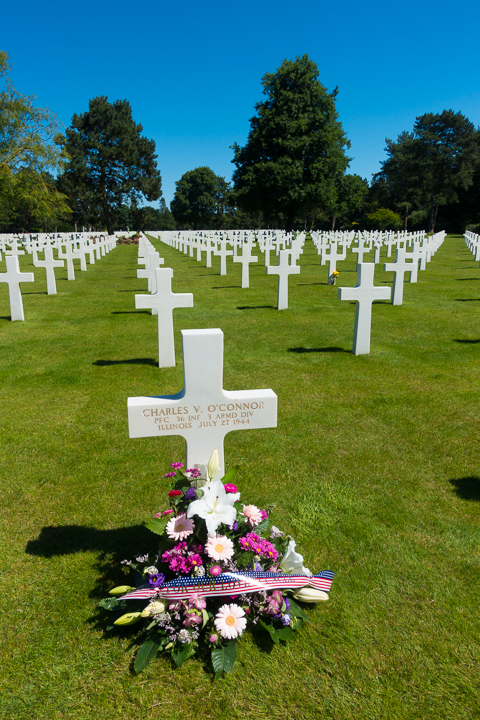 Nearly 10,000 American soldiers are interred at the cemetery.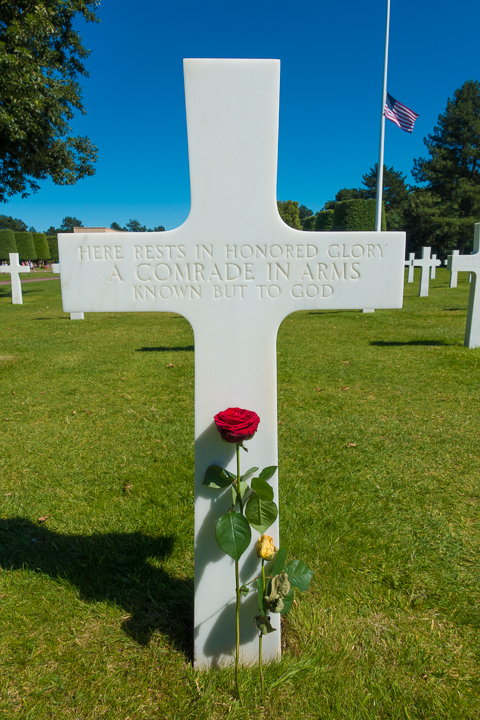 If you've made it this far, thank you so much for reading. Until next time…