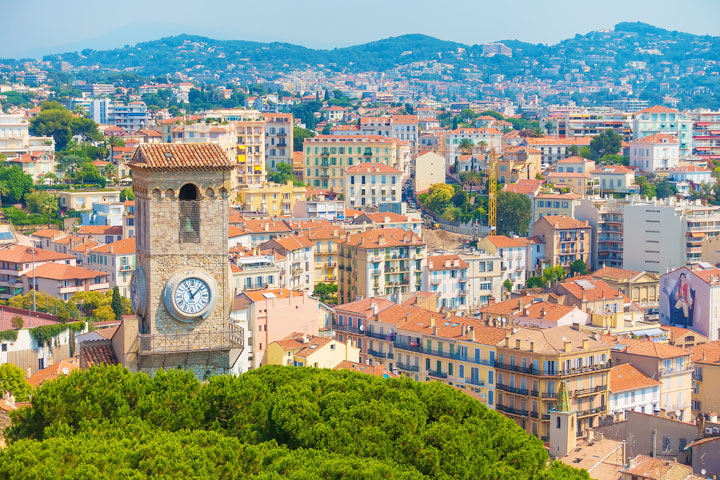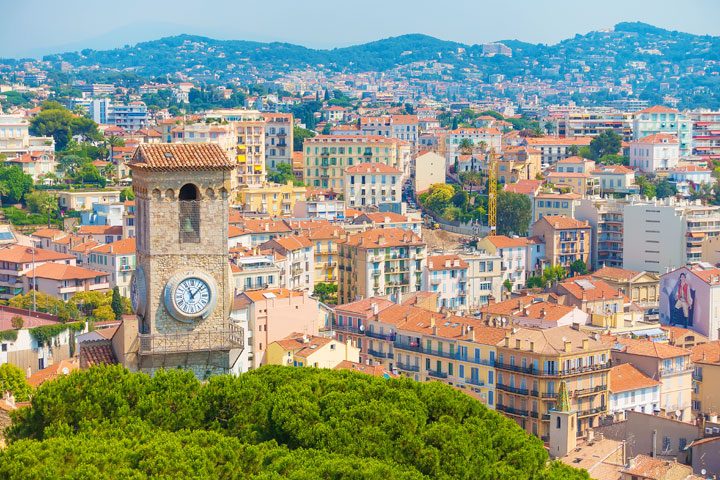 The final stop on our French Riviera tour was the resort town of Cannes. The Promenade de la Croisette in Cannes curves along the coast and is lined with sandy beaches, upscale boutiques, and luxury hotels. Cannes is know for glamour, celebrities, and its world-famous Cannes Film Festival, attracting celebrities from all over the world, held every year in May.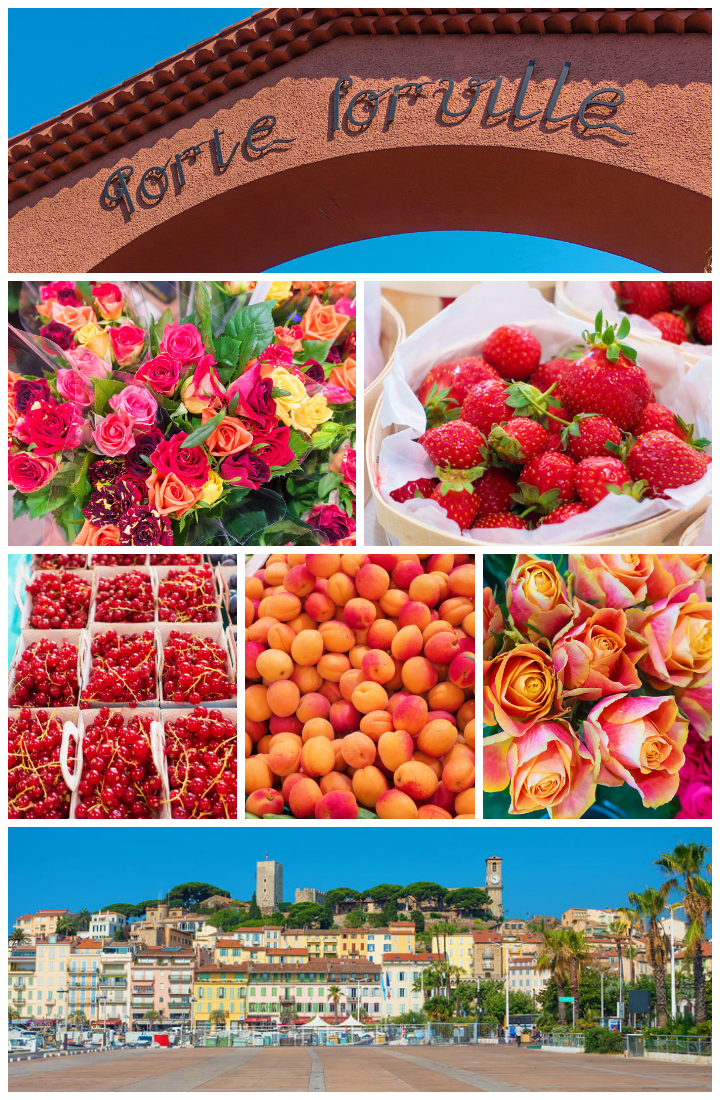 Another major attraction in Cannes is the Forville Market, where you can buy everything from fresh produce, flowers, spices, herbs, meats, cheeses, and fish.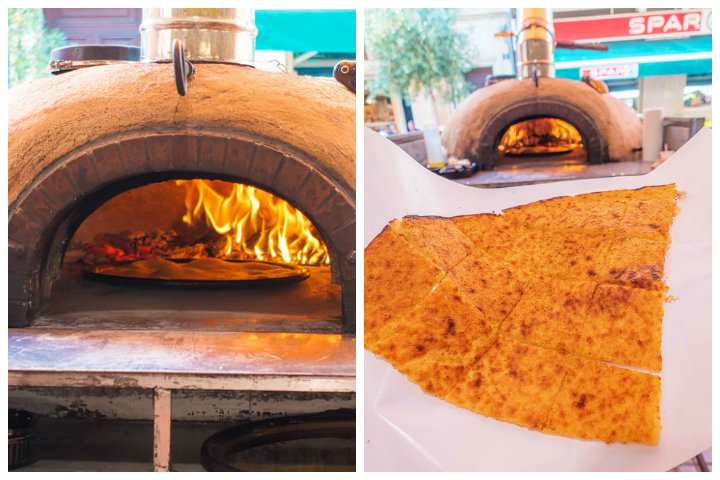 While we were there, we tried socca, a popular street food famous in the French Riviera region. It's a stone-fired pancake made from chickpea flour and dusted with salt and pepper. Very delicious!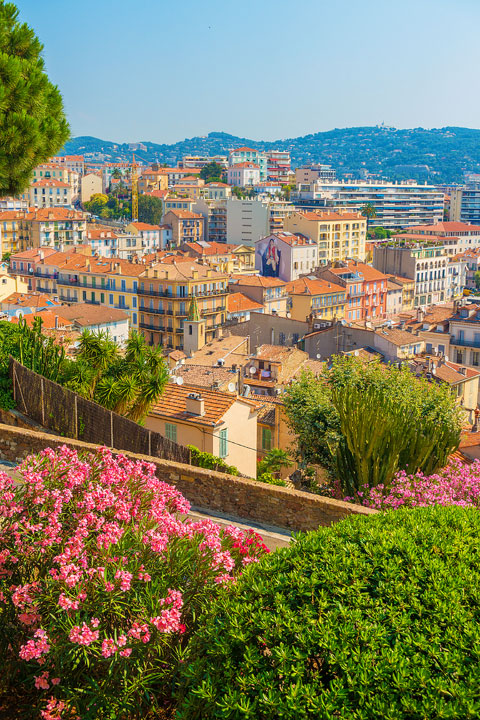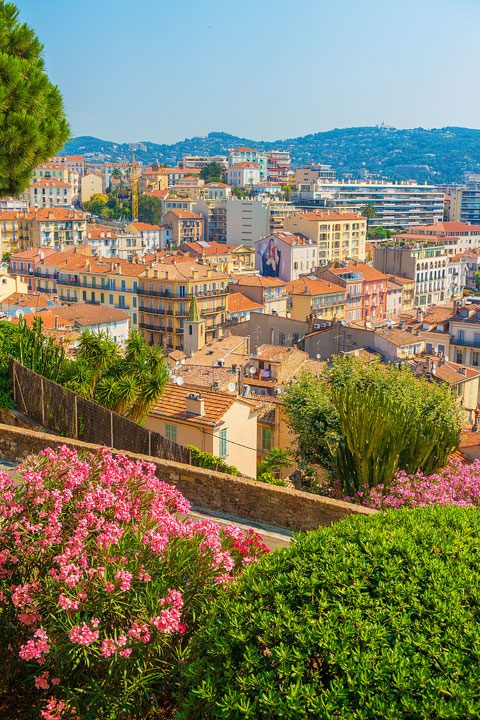 Next we made our way up to the tower in Old Town.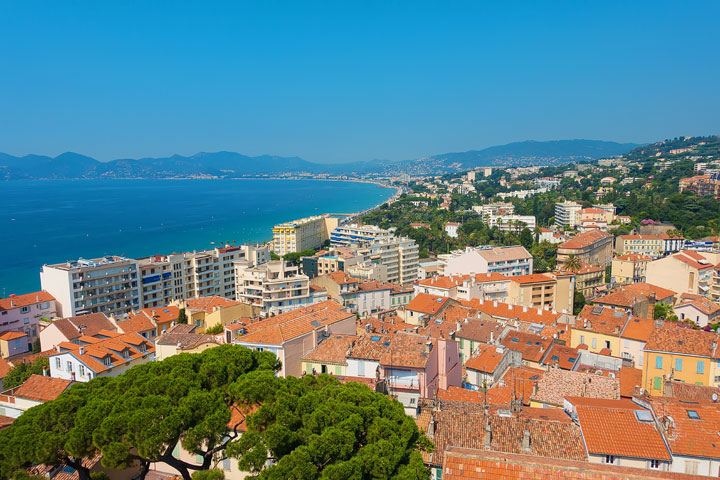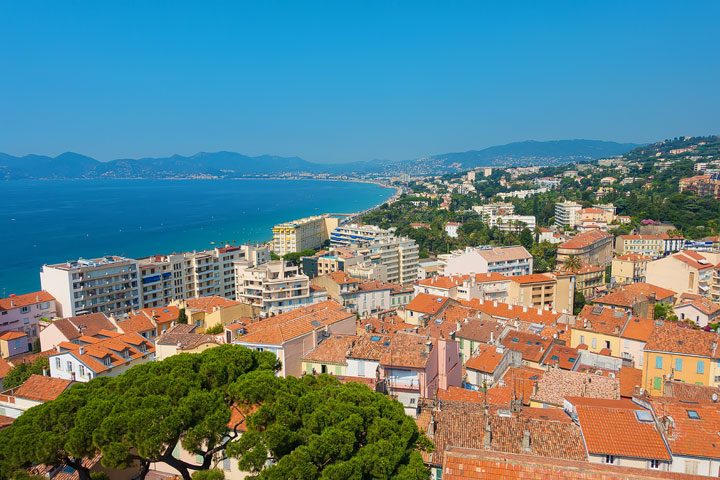 The tower is a great spot for panoramic views of the city.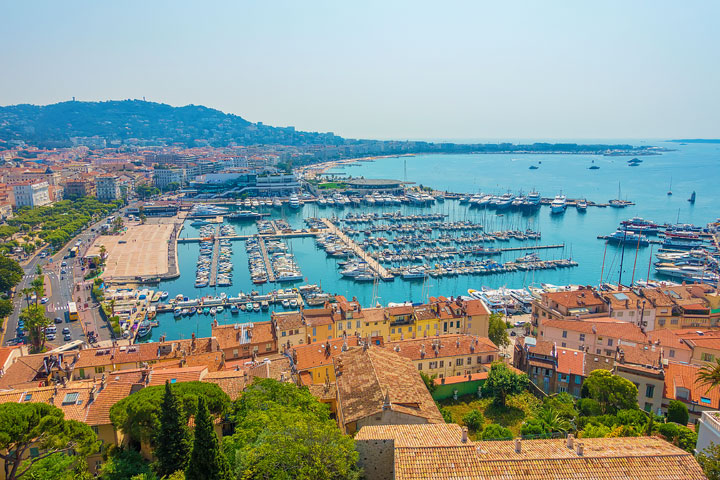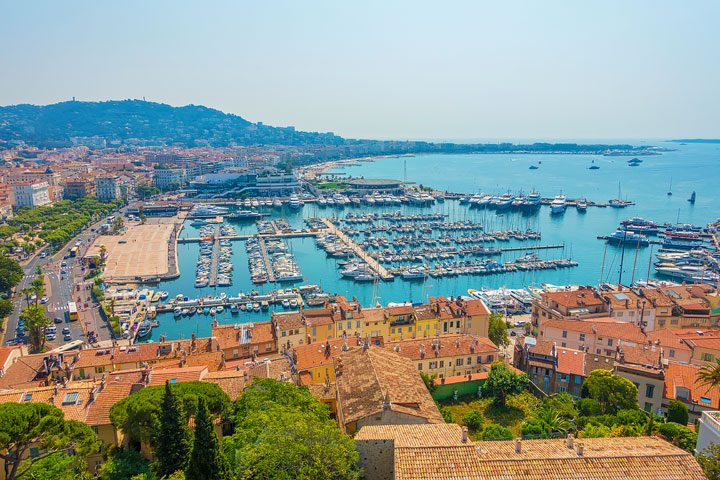 Loved looking out at all the boats in the harbor.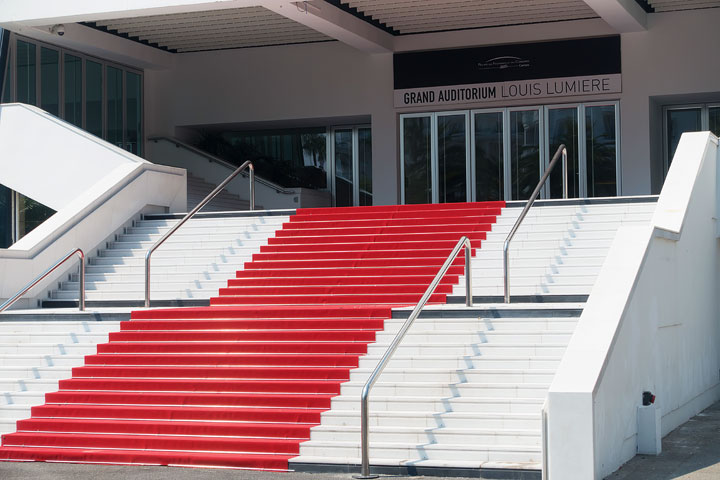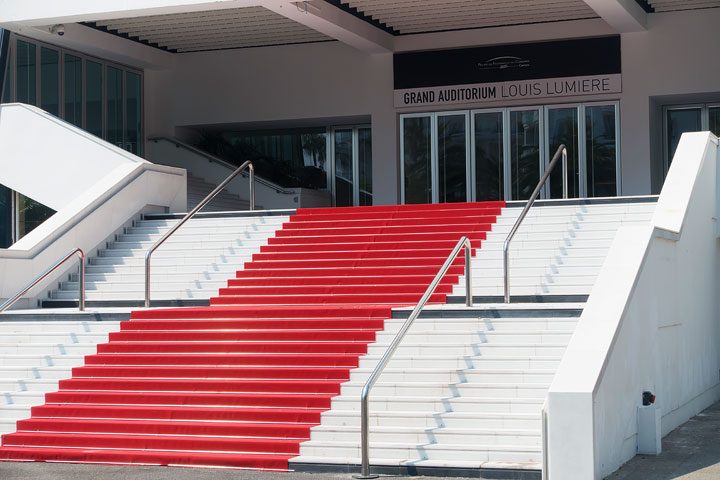 The famous red carpet of the Cannes Film Festival!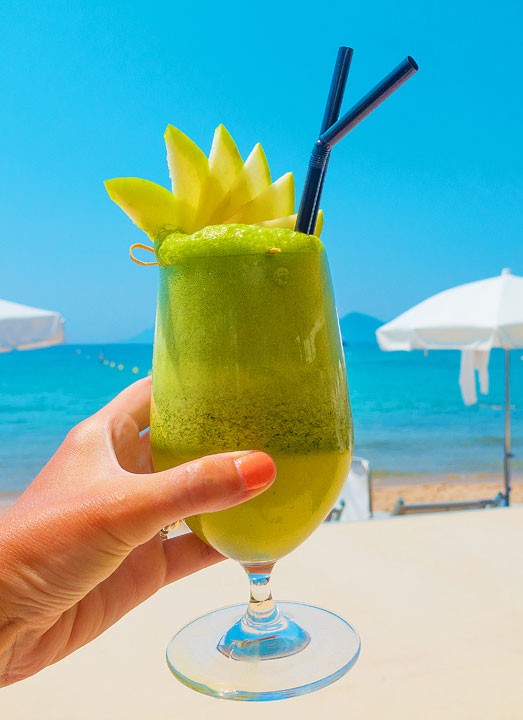 We had lunch on the beach at Zplage. Cannes in lined with beach clubs, similar to Saint Tropez. LOVED this green juice!! So refreshing!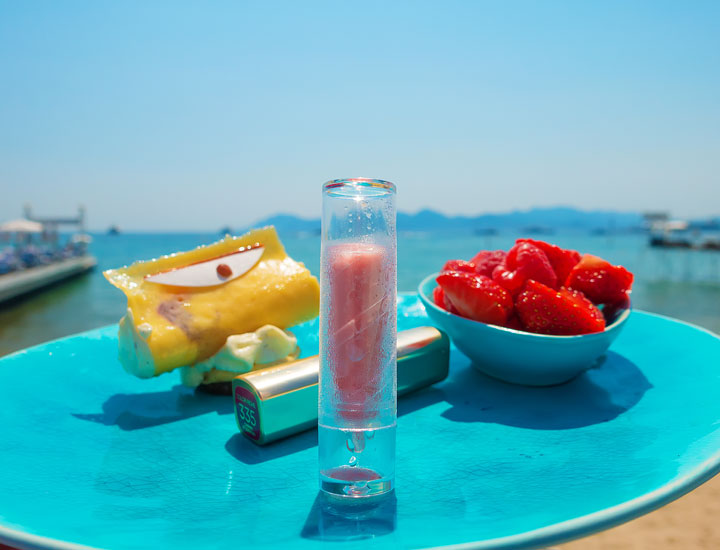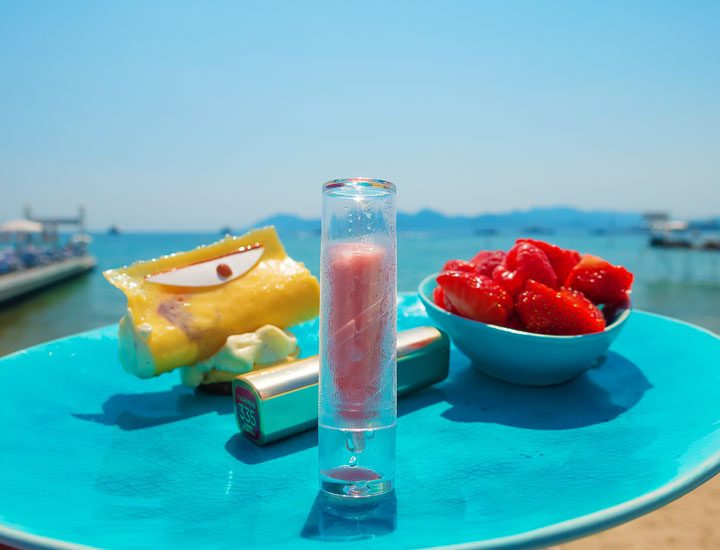 How fun is this L'Oreal dessert?? The lipstick was like a strawberry ice cream push pop, and the purse was a little pastry. It even comes with a real tube of lipstick to take home as a souvenir. If you are ever in Cannes you have to go to Zplage and get the L'Oreal dessert!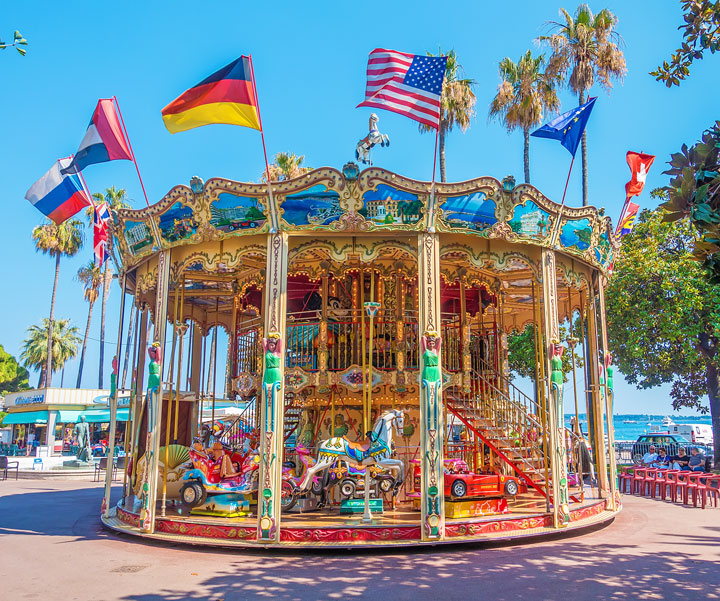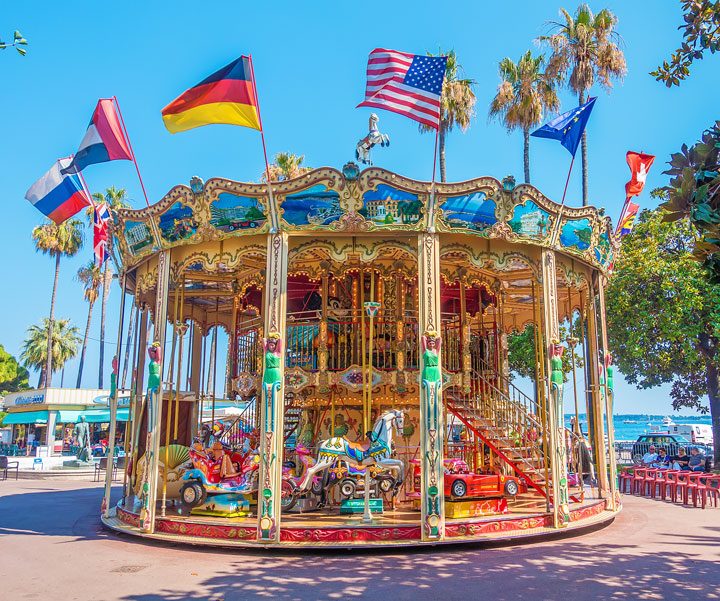 Fun double decker carousel in Cannes. Everywhere we went on in the French Riviera we found beautiful carousels. It was like a scavenger hunt spotting them everywhere we went.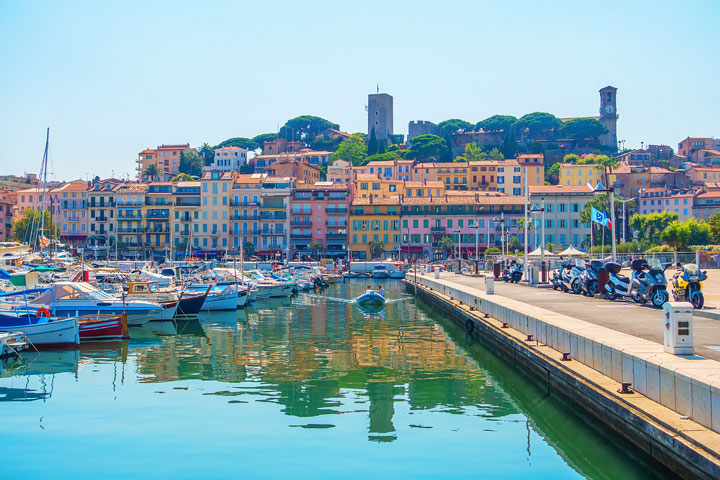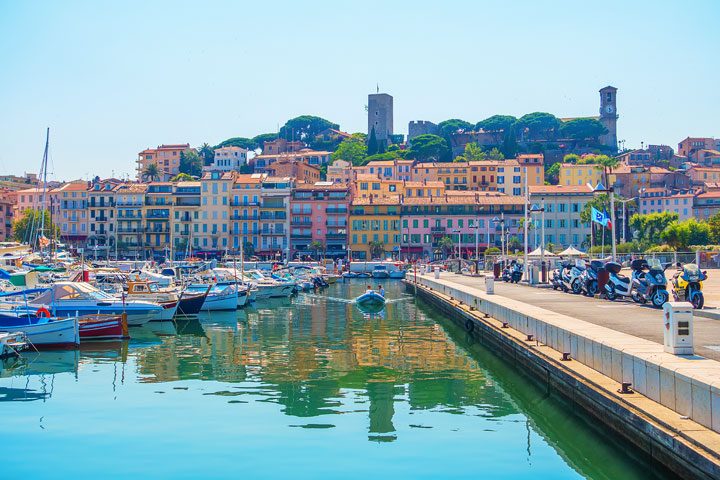 Colorful boats and houses on the harbor.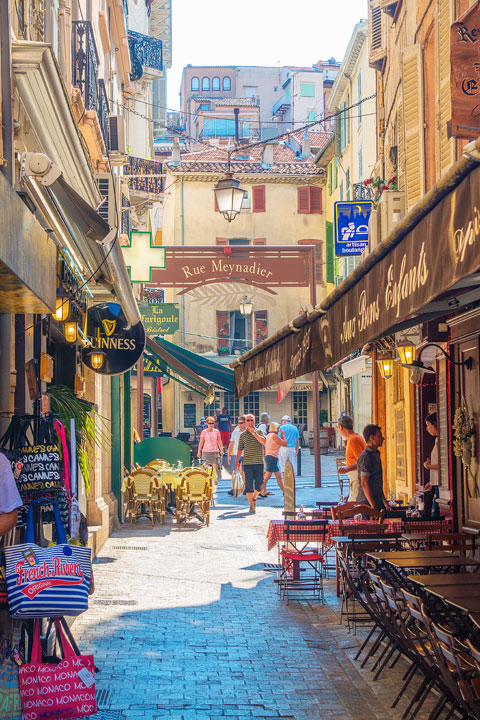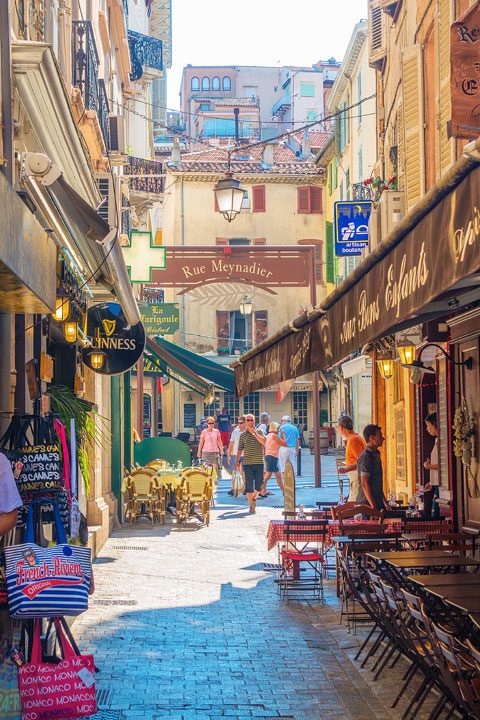 Rue Meynadier is a narrow, cobblestone pedestrian shopping street in Cannes.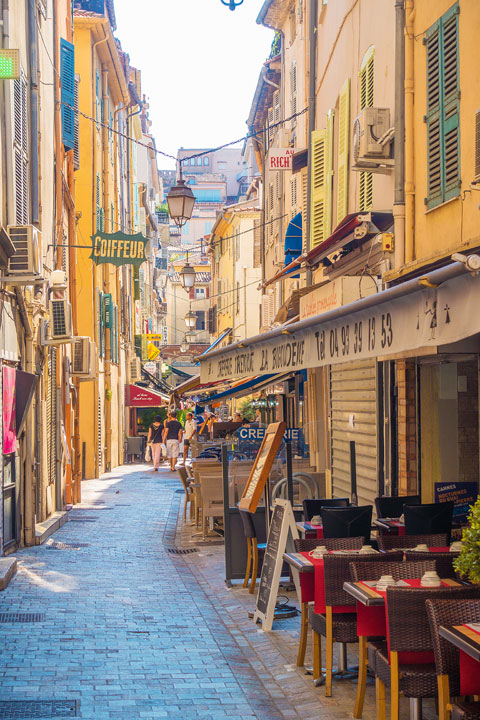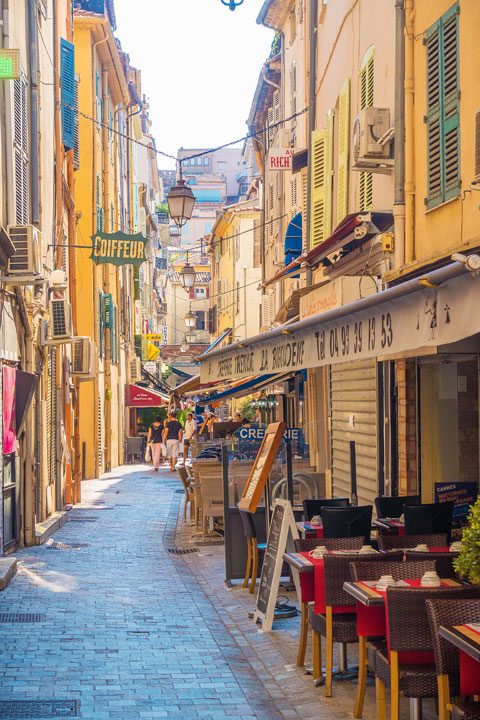 It's lined with trendy shops and restaurants.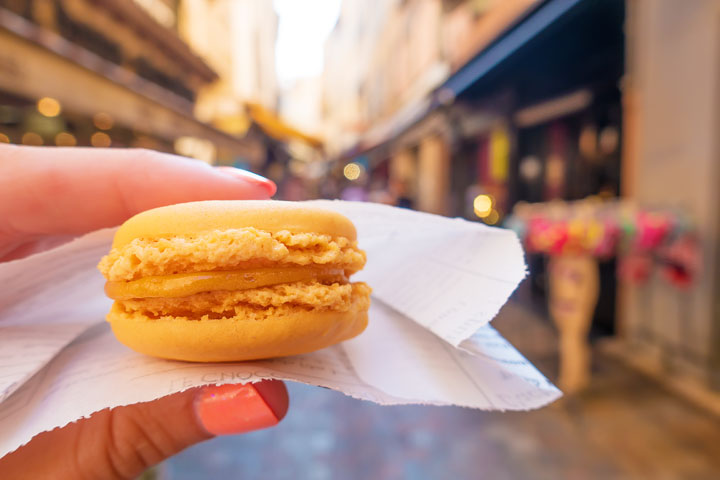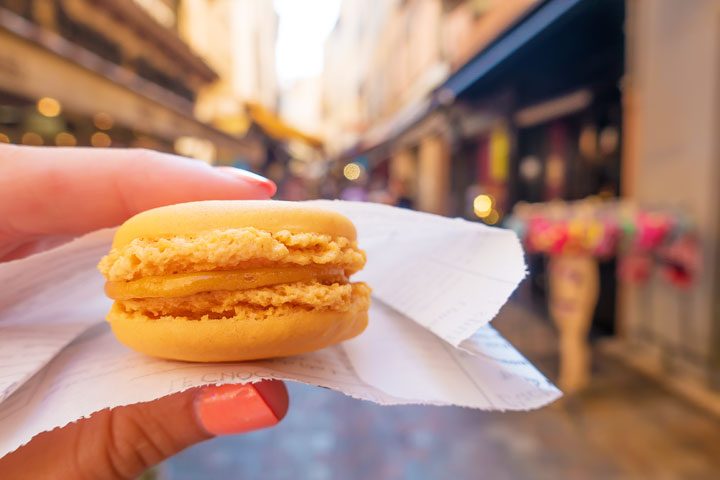 This caramel creme brûlée macaron was calling my name!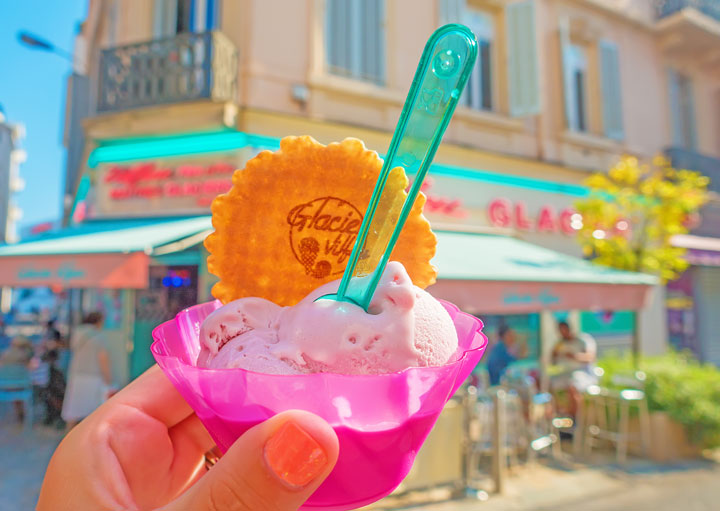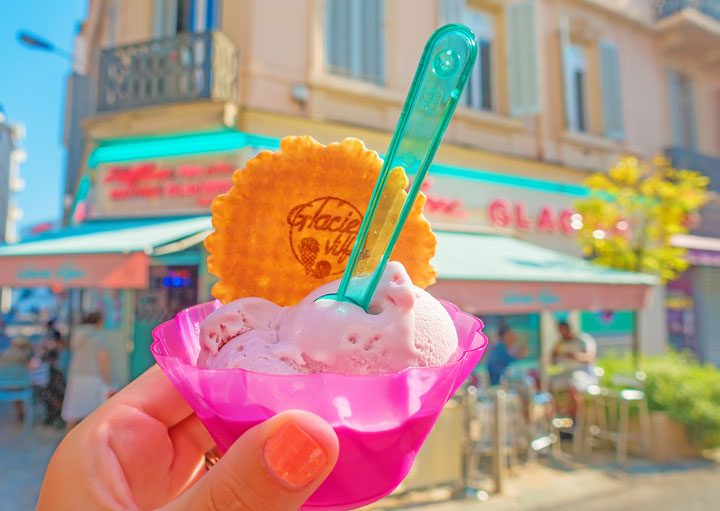 We'd heard this was the most popular spot for ice cream in Cannes, so of course we had to try it out. They didn't have my beloved lavender, so I tried the violet. Still very good, but I love my lavender!! :)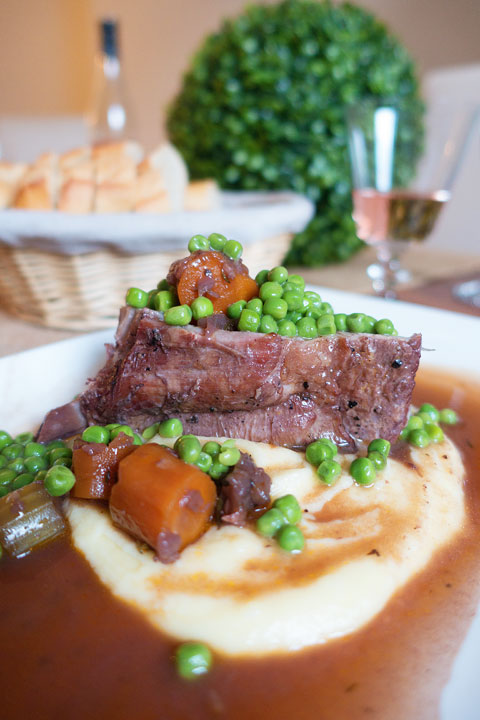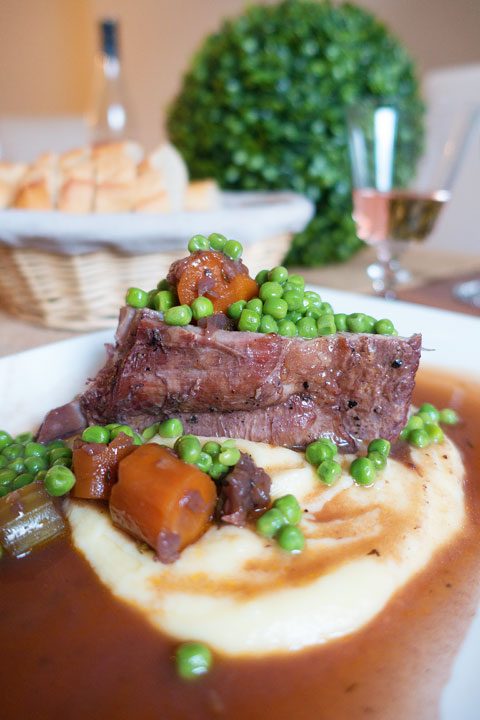 That evening we had a very special experience for our last meal in Cannes. We had dinner in the home of professional chef Elaine Muskas, who prepared a traditional French bistro meal for us. The ultra creamy mashed potatoes were equal parts cream, butter, and potatoes. The carrots and peas were bought fresh at the market that morning. The braised short-ribs were phenomenal. Such an incredible meal. I am still dreaming about those potatoes!
Check out Friend in France to book if you are ever anywhere near Cannes. This experience is rated the #1 attraction in Cannes on Trip Advisor!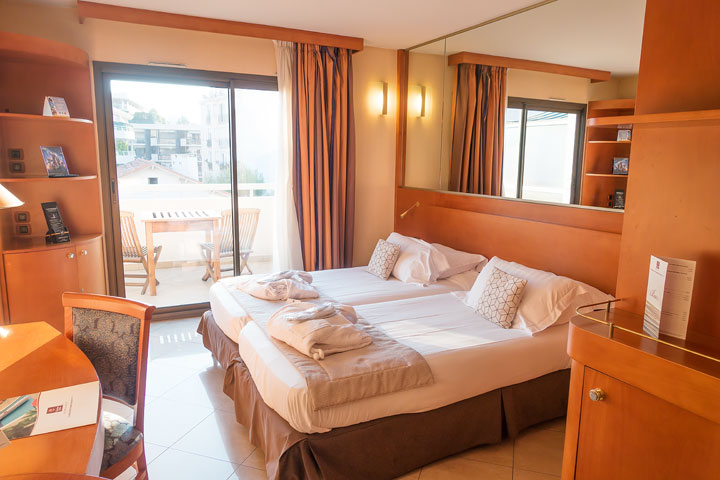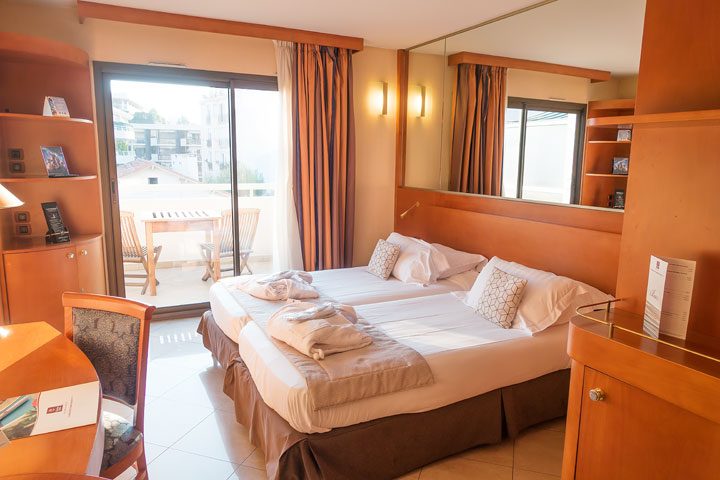 We stayed at the centrally located Clarion Suites Cannes Croissette for 2 nights in Cannes.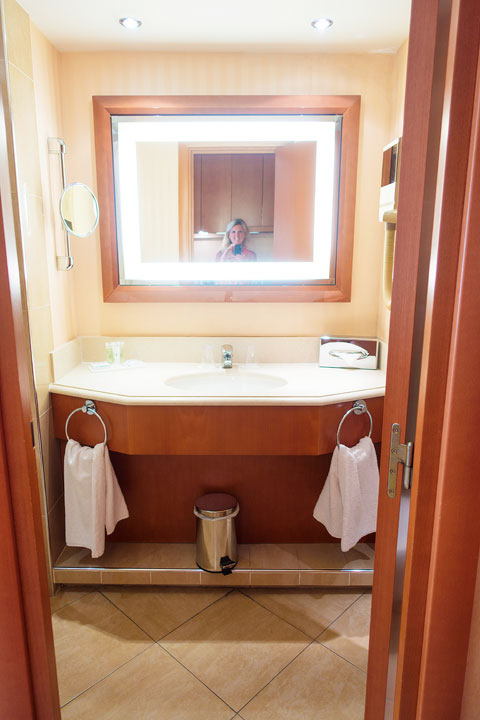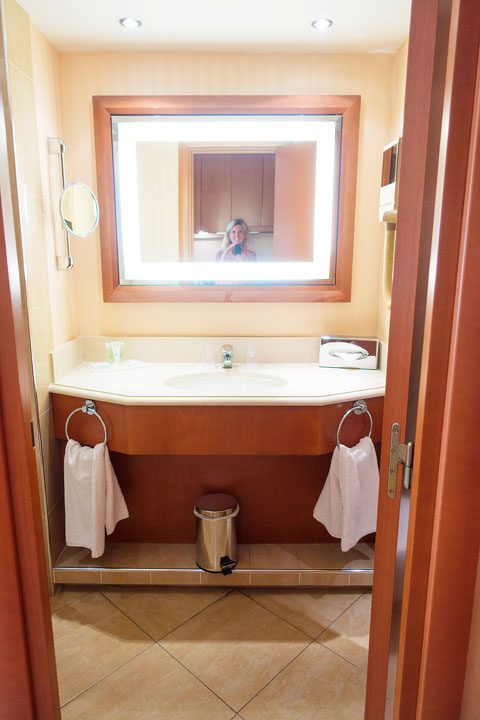 The rooms were quiet, spacious, and comfortable with lots of light and counter space in the bathroom.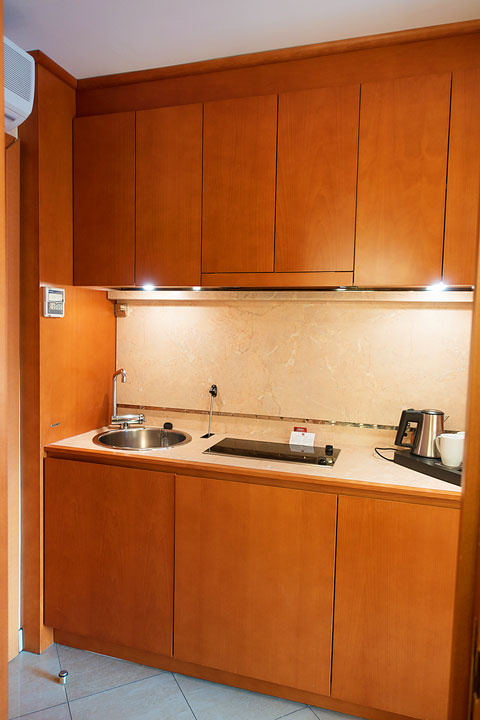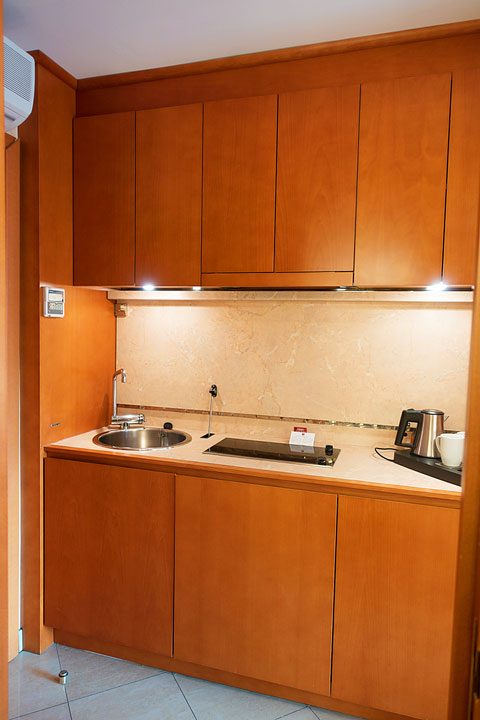 There was even a sink, stovetop, and refrigerator in case you wanted to do any cooking in Cannes!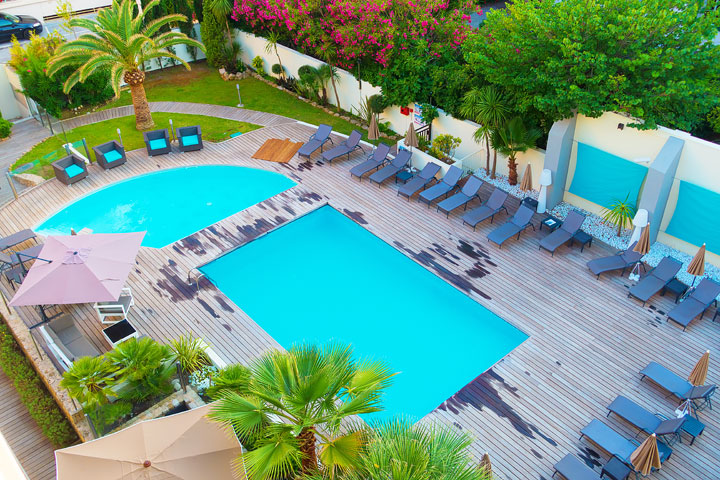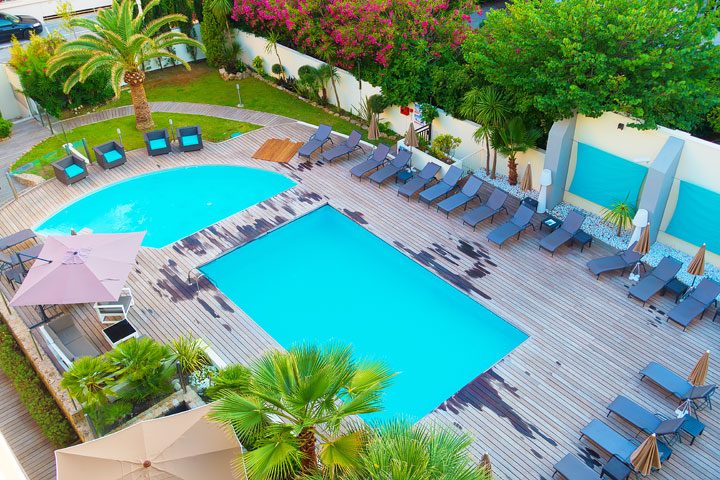 Our balcony had a great overlook of the pool.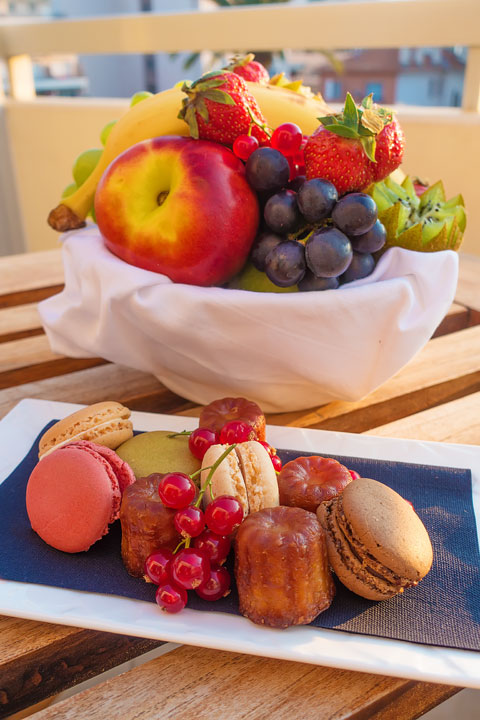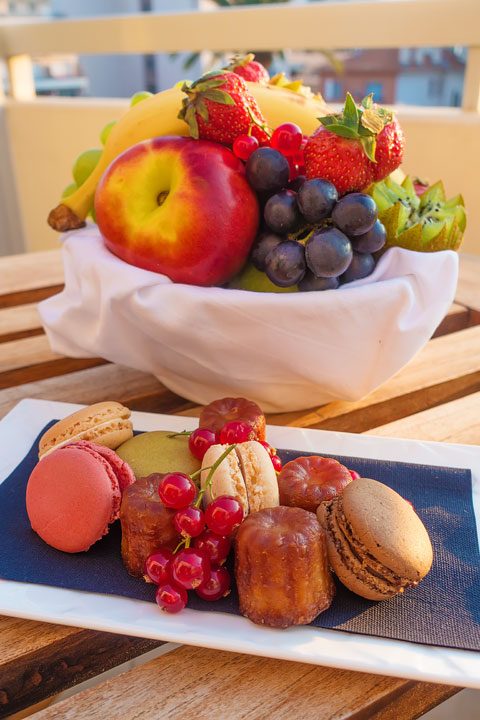 We sat outside and snacked on fruit and macarons.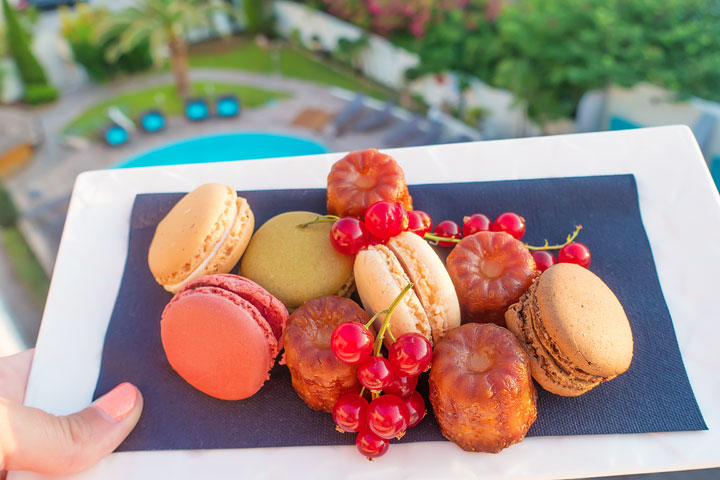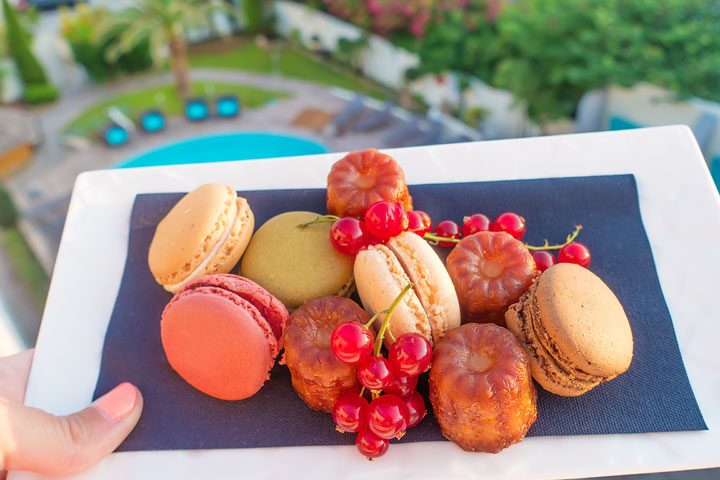 Such a great ending to an unforgettable trip on the French Riviera.
Thanks so much for following along on our French Riviera adventure.
Be sure to check out Sommer's posts about our Cannes and Saint Tropez adventure!
See you next time… In Australia!!! :)