Italian Grilled Chicken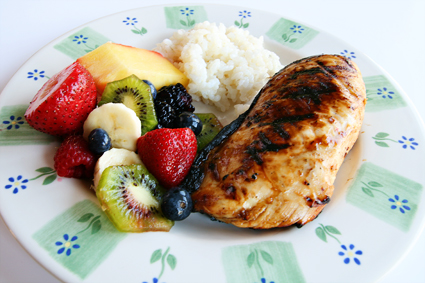 Mmmmmm, Italian Grilled Chicken! This is the meal I wait all winter for. As soon as it's warm enough to fire up the grill, this is the first thing on the menu.
This is the best tasting, most flavorful grilled chicken ever and it couldn't be easier. It's almost embarrassing how easy it is. It only has two ingredients. I didn't even take a picture of the ingredients this time because it's only two. Chicken and Italian Dressing. And don't stop reading here if you're not a fan of Italian dressing… I don't care for Italian dressing on salads, but once you try this chicken you'll never go back. You must trust me on this.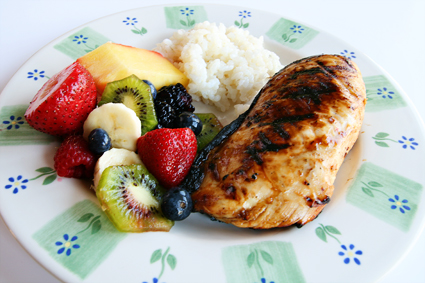 As you can see, I usually serve it with fresh fruit and rice. This is the perfect summer evening meal.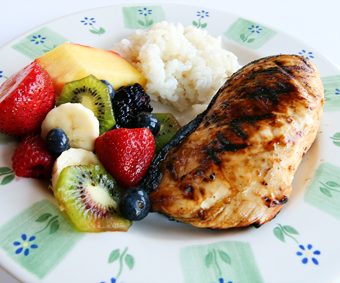 Italian Grilled Chicken
Ingredients:
1 lb boneless, skinless chicken breasts
1/2 bottle Italian dressing
Directions:
Rinse chicken and place in ziploc bag. Cover with Italian dressing and marinate in the refrigerator for at least 4 hours or overnight. Preheat grill for high heat. Lightly oil the grate, then grill for 6-8 mins per side.