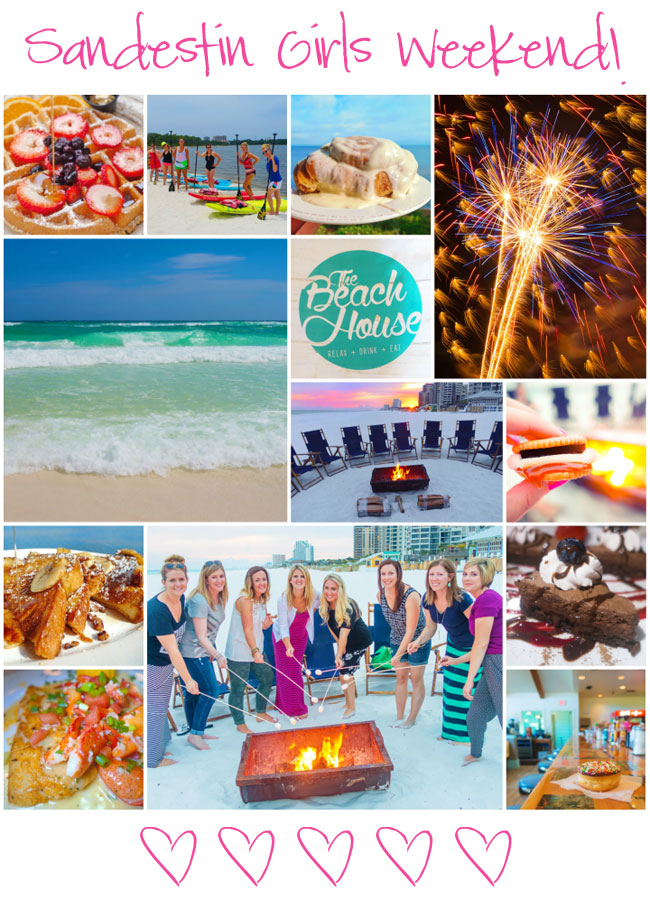 Last month I met up with a few of my favorite girlfriends for a girls weekend getaway at the beach. We stayed at the Sandestin Golf and Beach Resort in Destin, Florida, and it was honestly one of the best trips of my life. We had SO much fun in one short weekend!
The Sandestin Golf and Beach Resort is incredible and the location is perfect. It's right next to everything. There's tons of fun shopping (boutiques and amazing outlets), activities (sugar white sand beaches, the spa, water sports, zip-lining, stand-up paddle boarding, biking and walking trails) and SO many fabulous restaurants all within walking distance. Sandestin has been voted the "Best" resort in Destin, Florida and the #1 resort on Florida's beautiful Emerald Coast. Sandestin is perfect for for families, couples, and definitely girlfriend getaways. There's something for everyone!
Keep reading for a fun GIVEAWAY at the end of the post! A chance to win your own amazing weekend in Sandestin!! :)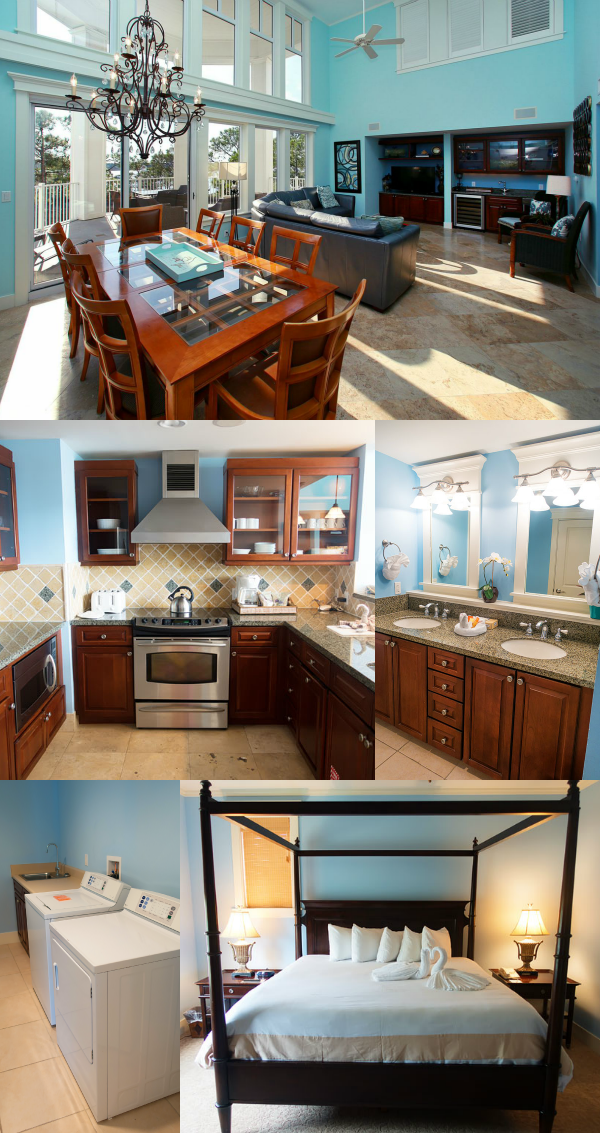 We all stayed together in a 2-story condo in the Lasata complex. There were 4 bedrooms (3 Kings and one with 2 Queens), with 6 full bathrooms, a full kitchen, dining room, laundry room, and 2 living rooms. This unit would be perfect for a big group family vacation, family reunion, or girls trip!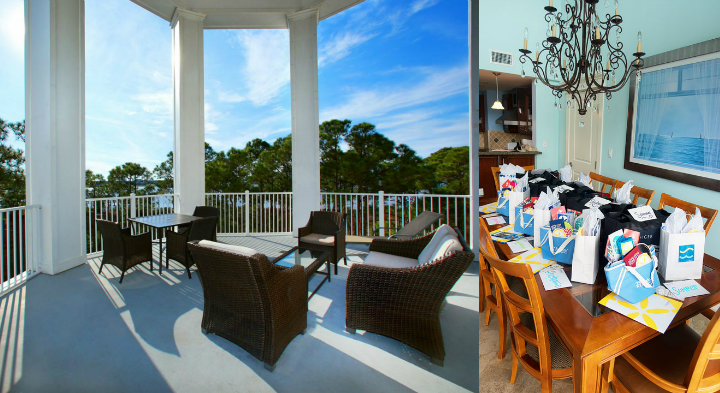 We had a huge 2-story deck overlooking the marina. When we arrived at the condo we were delighted to find fun goody bags waiting for us from Sandestin, South Walton, the Silver Sands Premium Outlets, and Kroger!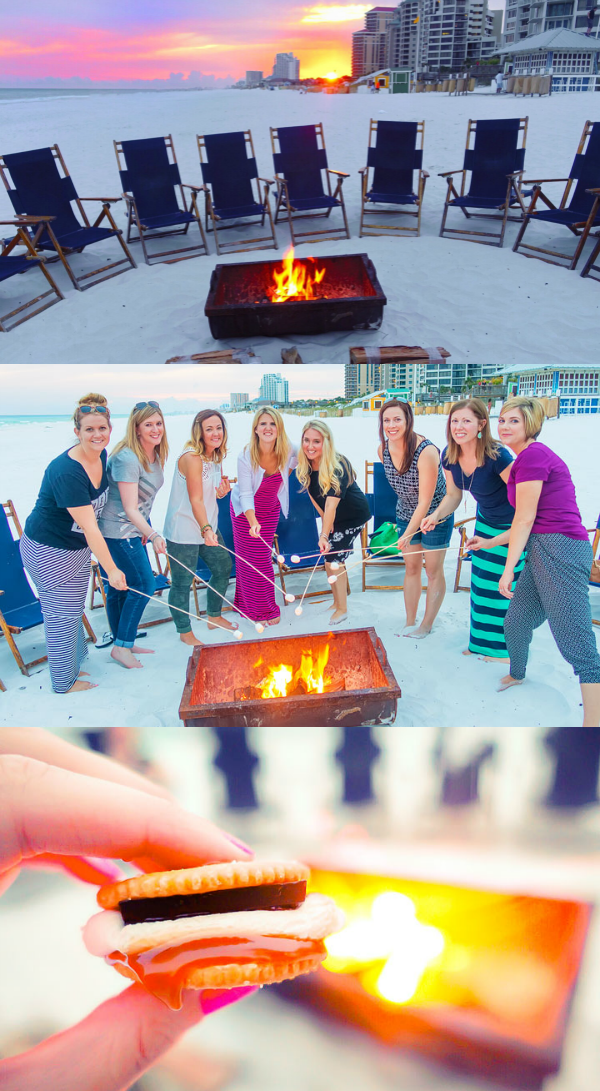 Our first night in Sandestin we had a beach bonfire at sunset and made gourmet s'mores! Move over graham crackers…. Say hello to the new RITZ s'mores!! If you've never had Ritz S'mores, put it on your to do list ASAP! I make mine with dark chocolate and homemade salted caramel sauce.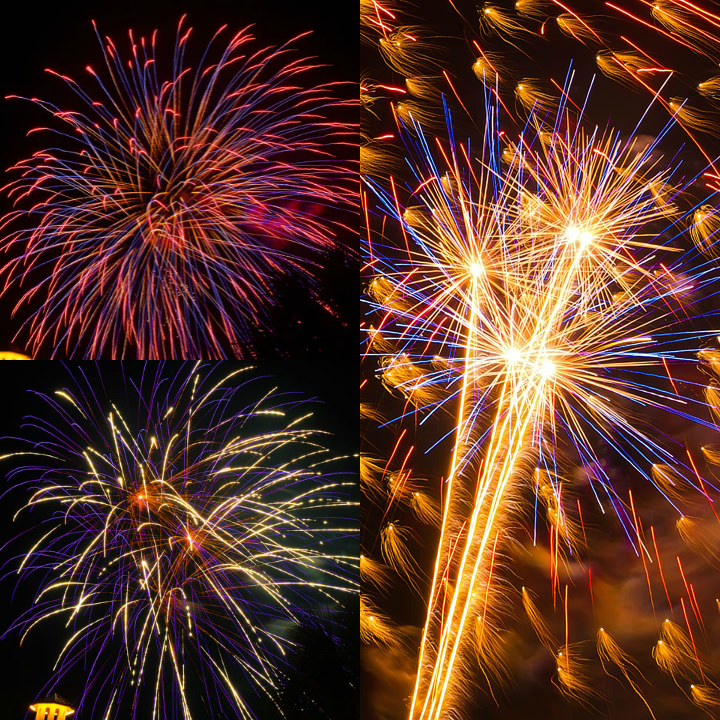 After the sun went down there was a fireworks show on the beach. I took these with my new favorite travel camera, using the fireworks setting.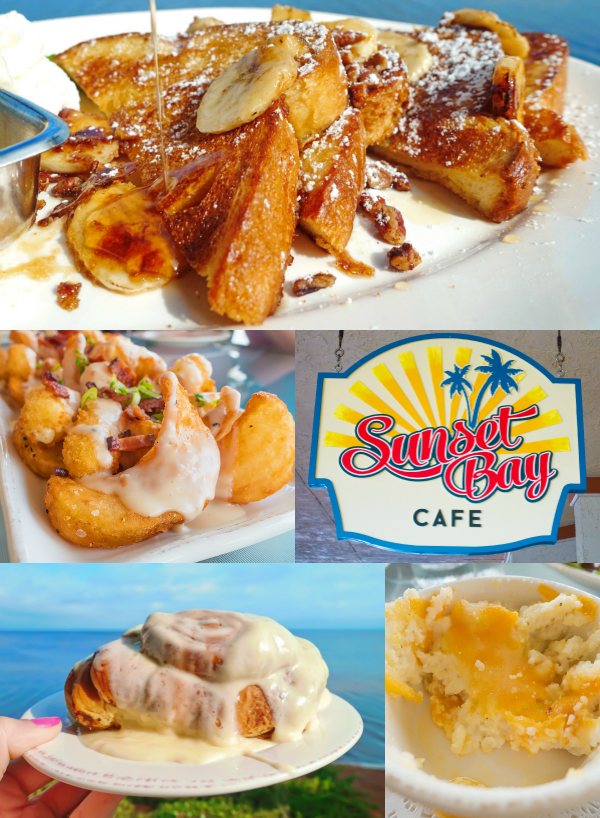 Okay. If you are ever anywhere near Destin, you HAVE to eat breakfast at Sunset Bay Cafe!!!! This was honestly one of the best breakfasts of my life. Put this at the top of your list.
First, let's talk about the Banana Brulee French Toast. So, I don't know if you know this about me, but I'm pretty much a French toast connoisseur. I order it everywhere.  I've taken it upon myself to order the French toast everywhere I go and rank it. It's a tough job, but somebody's gotta do it. This French toast is in my top 3. First is the Mama's French Toast at Griddle Cafe in Los Angeles, CA. Second is the Brioche French Toast at The Morgans in Miami, FL. This is now third and dangerously within driving distance of my house.
Second, the Southern Fries with white pepper gravy, pecanwood smoked bacon, and fried cheese curds. Well this is just obviously a must. Seriously, they were literally the best fries I've ever had in my life. These are a MUST order.
Third, a simple side order of cheese grits. These seem so simple and unassuming — we didn't even take a picture until we'd nearly devoured the entire bowl after dying over how good they were — but they are done perfectly and taste out of this world. Guaranteed I would order again!
Oh and yes! That huge House Made Cinnamon Roll is made with Florida Orange Cream Cheese Frosting with real orange zest and freshly squeezed juice from local Florida oranges.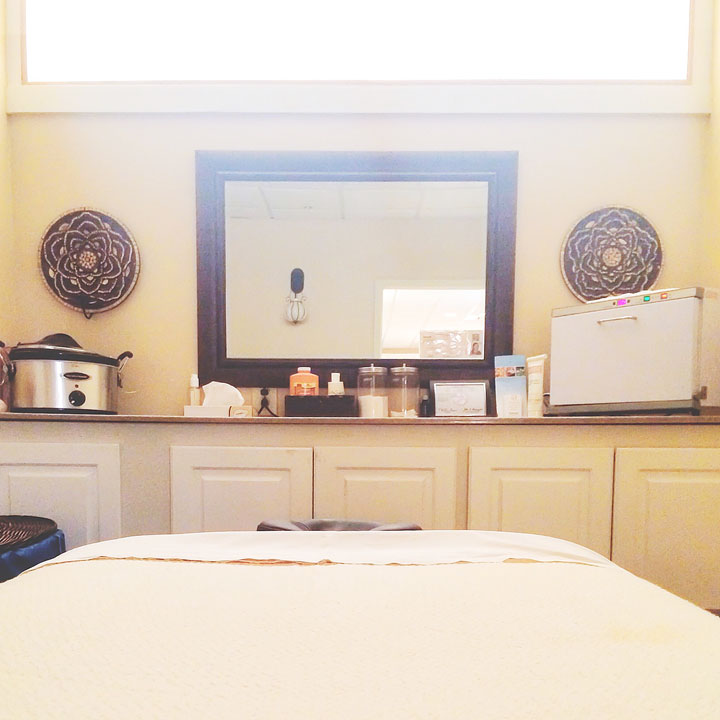 After the best breakfast ever we had a relaxing morning at the Sandestin Spa. I was in heaven after my De-Stress Massage!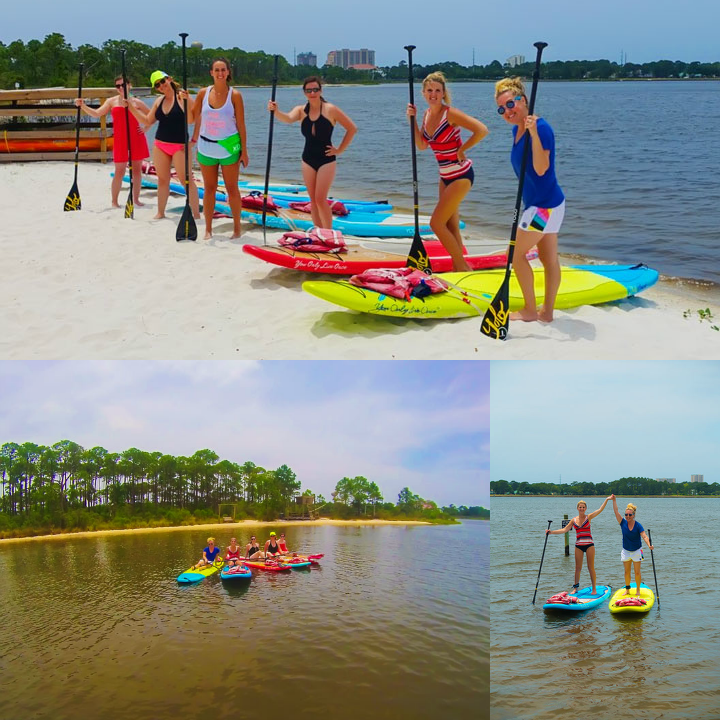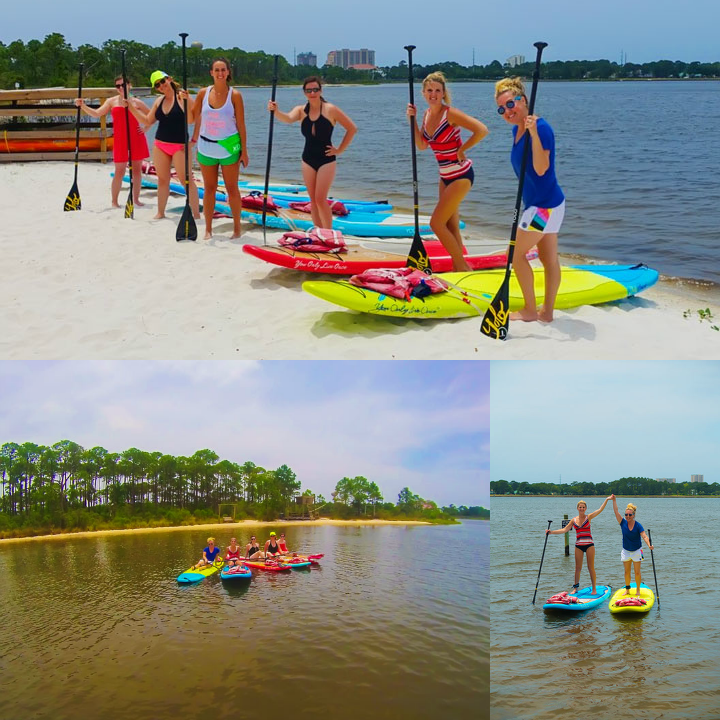 After spa, pool, and gym time, we headed to the marina for YOLO boarding!! We totally paddled off all our breakfast calories. ;)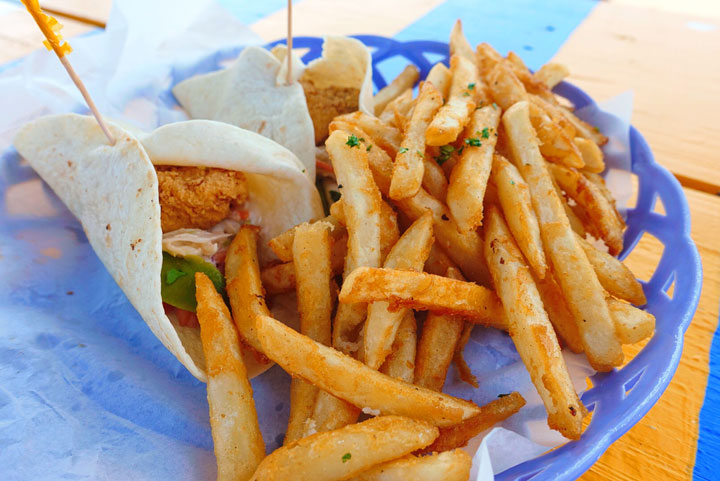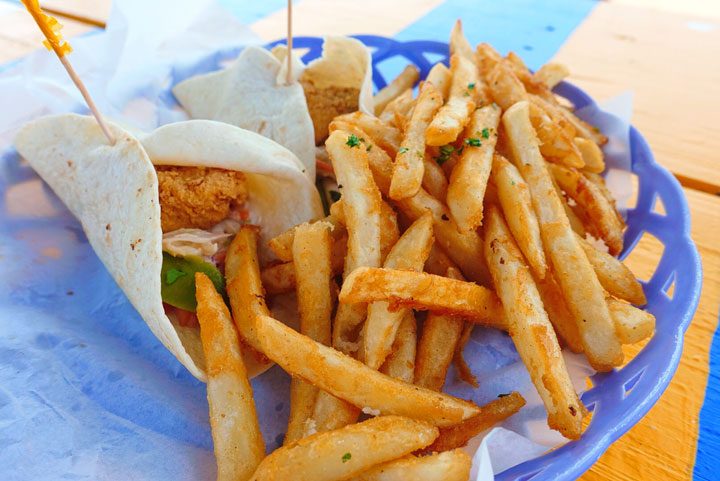 Lunch was right on the beach at Marina Bar & Grill, overlooking the marina. Loved the fish tacos and fries! Marina Bar & Grill is pet-friendly! There's a dog park nearby, dogs are allowed on the beach, there's a patio where dogs are allowed while you eat. There's even a pet-friendly menu if you'd like to order your pup some chicken, a burger, or a hot dog! :) We'll definitely have to bring Miley and Howie back here! :)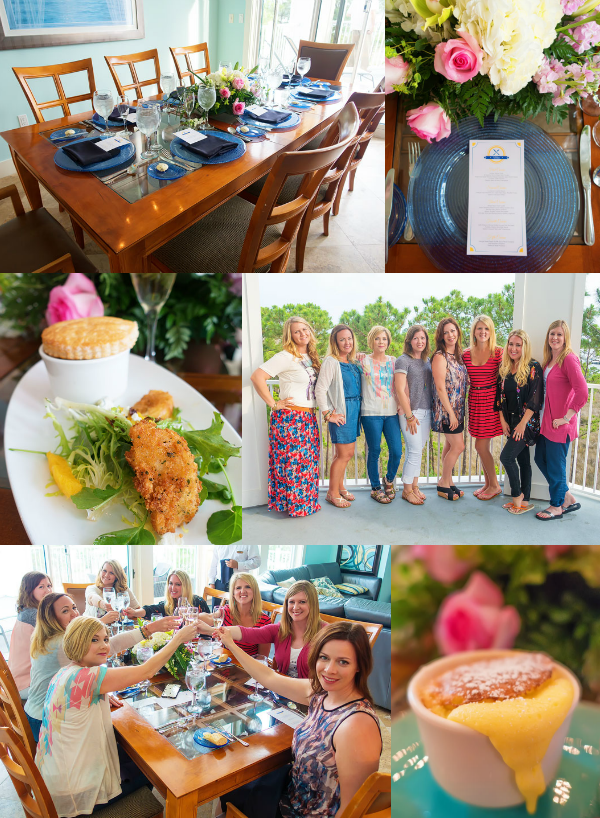 That evening when we got back to the condo, it had been totally transformed. Sandestin's new Executive Chef, Javier Rosa, came in and prepared an unforgettable five-course meal especially for us. Chef Rosa is originally from Puerto Rico, and has spent most of his career with The Ritz-Carlton Hotel Company. He's cooked for President George H.W. Bush, President George W. Bush, and Pavarotti! Now he can add us to that list of celebrities. ;) It was truly an amazing experience.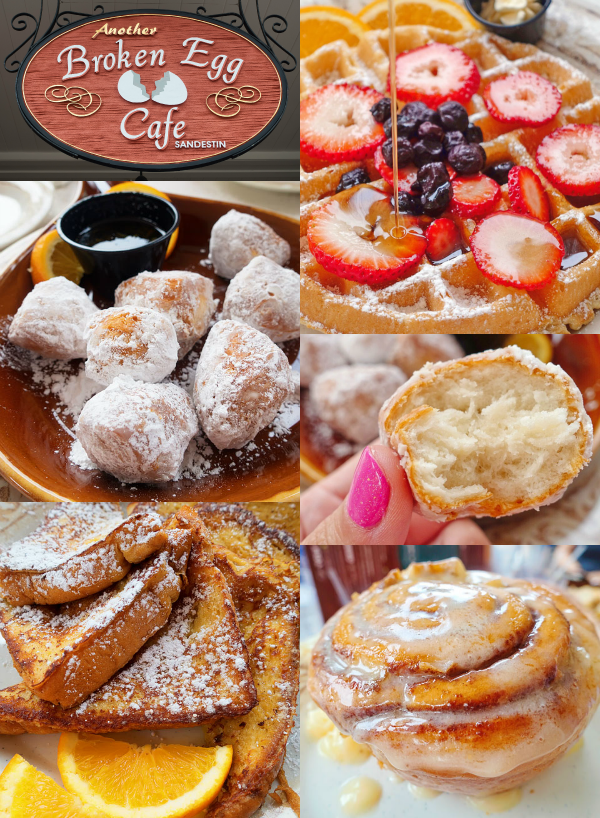 Okay, I don't know how we were possibly able to eat breakfast the next morning!! Somehow we managed. ;) Another Broken Egg Cafe is another must in Sandestin!
MUST ORDER: The Cinnamon Roll French Toast and the Biscuit Beignets!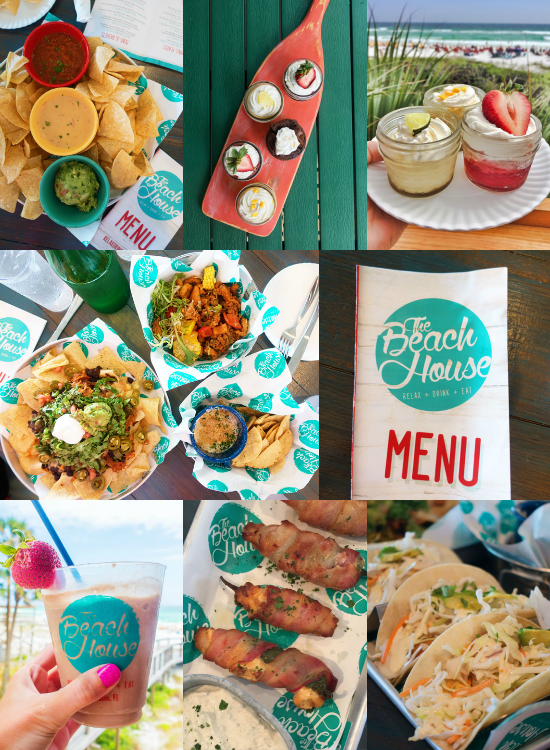 Here's another restaurant you HAVE to go to in Sandestin. This one is literally a must. You have have have to go to The Beach House! This is the cutest restaurant, right on the beach. The food was amazing. The drinks were amazing. The atmosphere was fantastic. The service was wonderful. Just all around one of the best dining experiences ever. I could've spent all afternoon here eating and drinking!
Here were some of our favorites:
The Traffic Light appetizer – House guacamole, queso blanco, and salsa with crispy tortilla chips. Now you don't have to choose what dip to go with your chips! Have all three! :)
Grouper Tacos – fried grouper with chipotle tartar, avocado, and cilantro.
Pink Bikini – This is a frozen drink. You can see Jenny's picture here. I tried both the alcoholic and non-alcoholic version. I am not usually an alcohol drinker, but both were amazing!! Order it either way. You won't be disappointed!!
The mini desserts in mason jars!! The key lime pie was our favorite.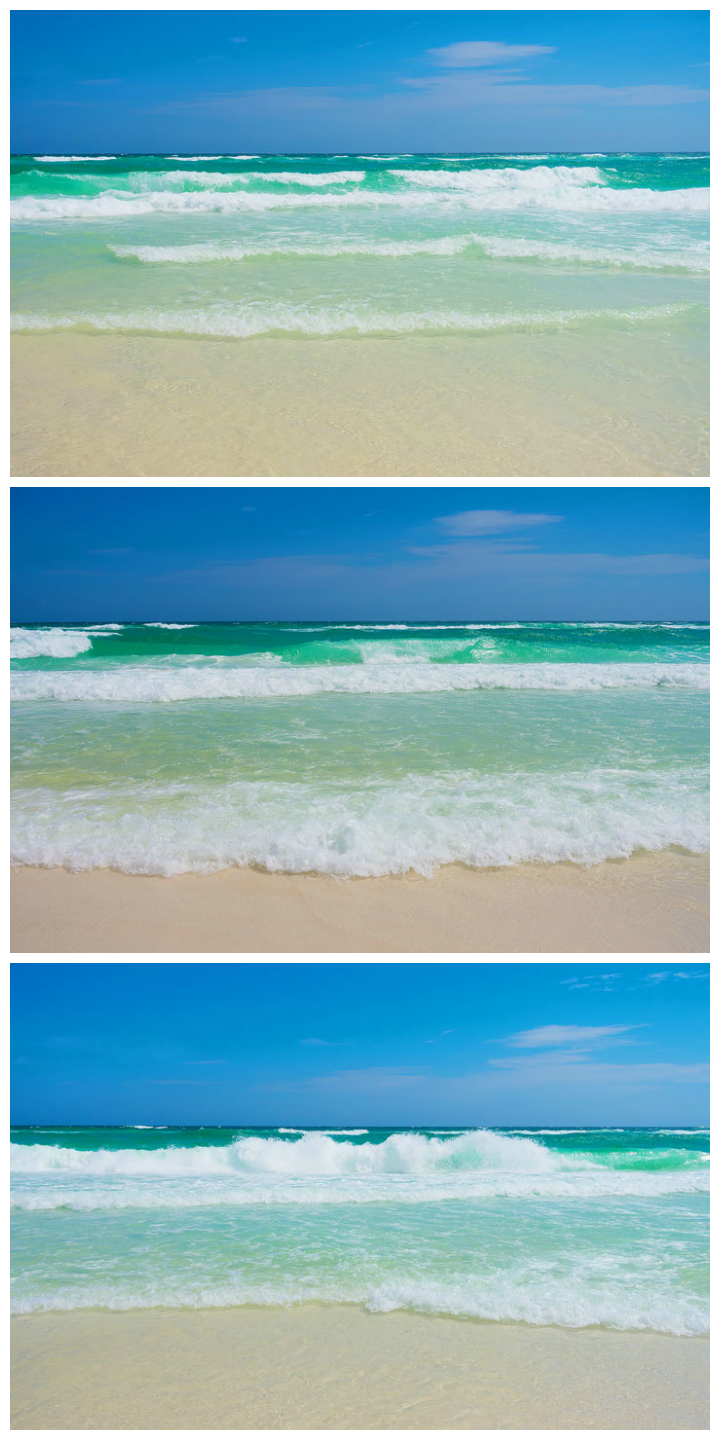 Ahhh… The beach!! This is why this strip of beaches in Florida is called the Emerald Coast. The sand is sugar white and as soft as baby powder. There's nothing else like it. The water is crystal clear and turquoise blue. The temperature is warm and just right for swimming!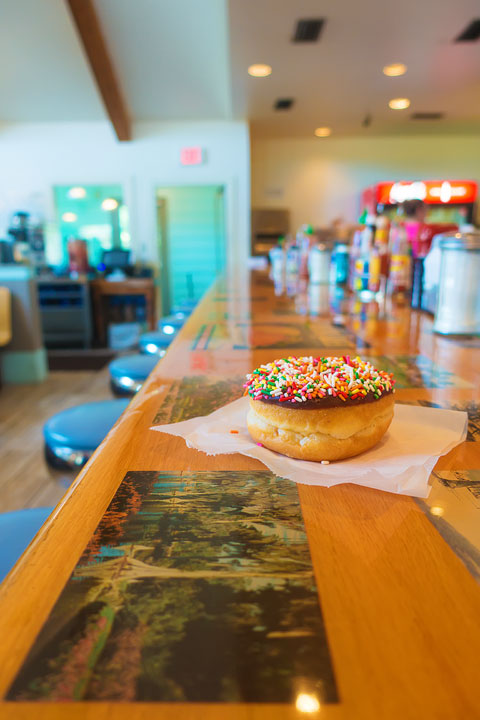 We were obviously starving (😂) so we got a little afternoon snack from The Donut Hole. The Donut Hole is famous in Destin. You can't go to Destin without getting doughnuts from The Donut Hole!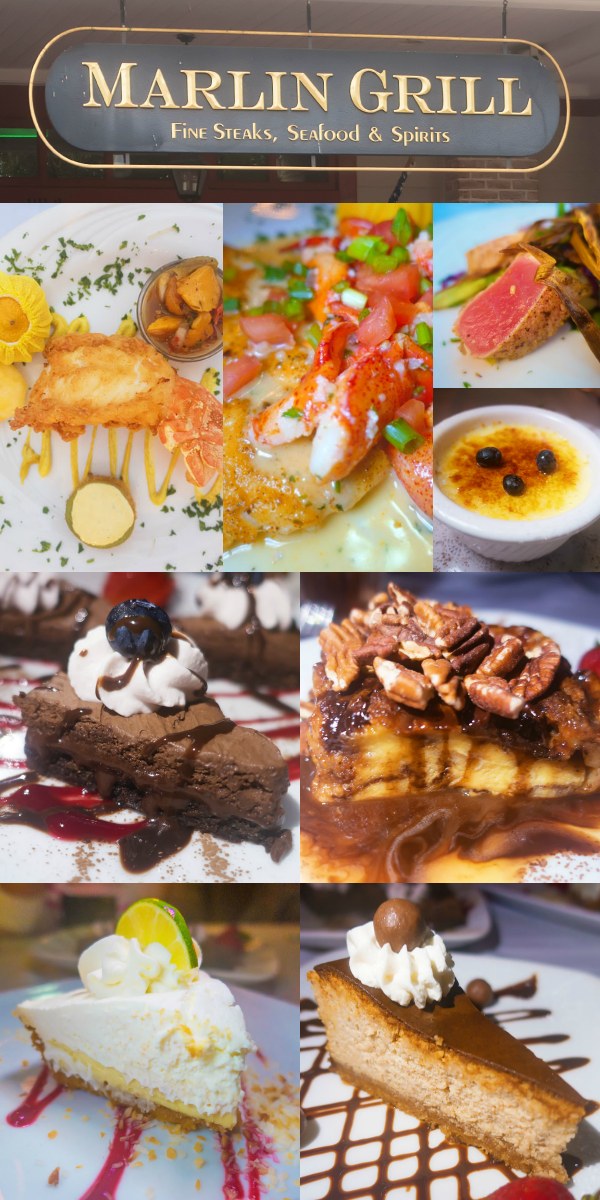 Our last meal in Destin was at the Marlin Grill. We feasted on fried lobster, grouper with crab in a lemon butter sauce, ahi tuna, creme brulee, brownie bites, cinnamon roll bread pudding, key lime pie, Whopper cheesecake… The perfect ending to the perfect trip.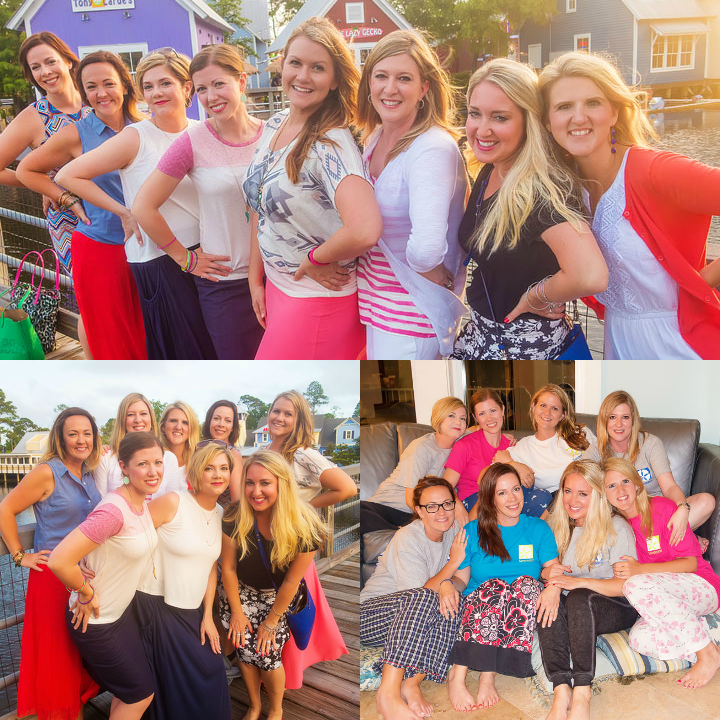 Had so, so much fun with these sweet friends!! Thank you SO much to Sandestin for hosting us. They all have AMAZING blogs, so be sure to check them out for great recipes and to see their pictures from this weekend!
From left to right in the top picture: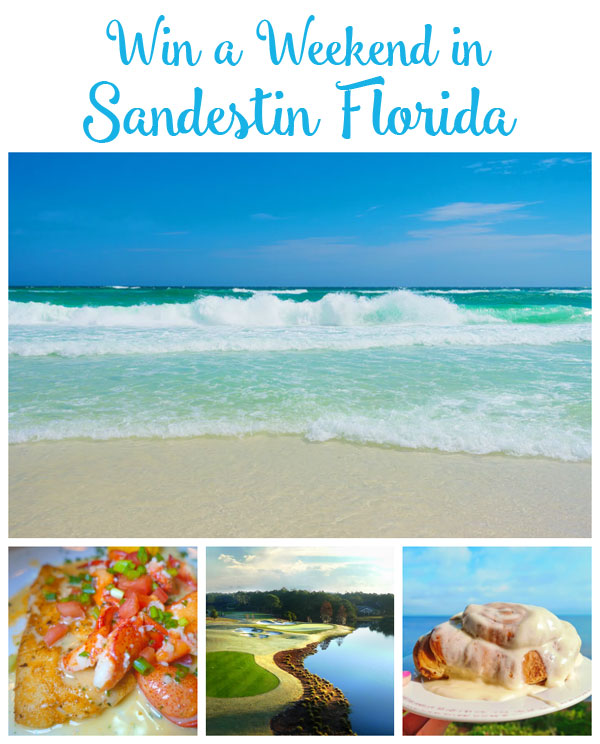 I want one of YOU to have the perfect weekend getaway in Sandestin!! We're teaming up with Sandestin to give one lucky reader their own Weekend Getaway in Sandestin.
The Giveaway
3 day / 2 night stay for 2 (See official contest rules for details.)
1 Round of Golf for 2 (Baytowne, Raven, or The Links)
2 Breakfasts for 2 at Sunset Bay Café
Beach chair + umbrella set up for 1 day
Complimentary bicycle use for 2 during stay
$100 Gift Certificate to Marlin Grill
How to Enter
Use the PromoSimple widget below to enter.
Contest ends June 19, 2015. You may enter once per day. Winner will be notified by email.
Good luck, friends!!! :)