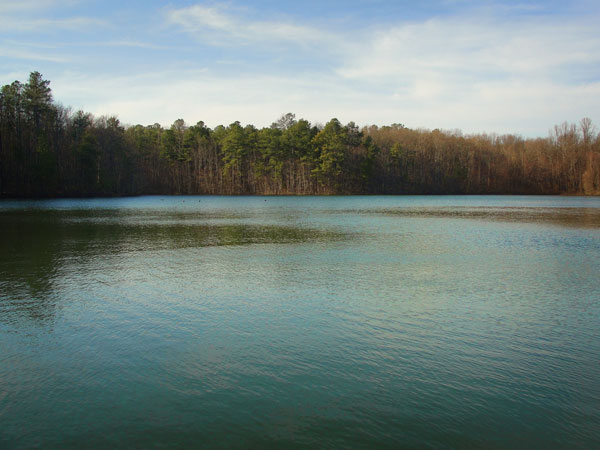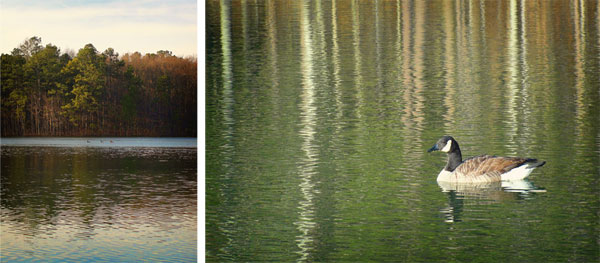 Last weekend it snowed on Valentine's Day.
This weekend the weather was sunny and gorgeous.
On Sunday the high was 68 degrees.
I broke out my summer cargo pants and we took Miley and Howie to the nature trail for an afternoon hike.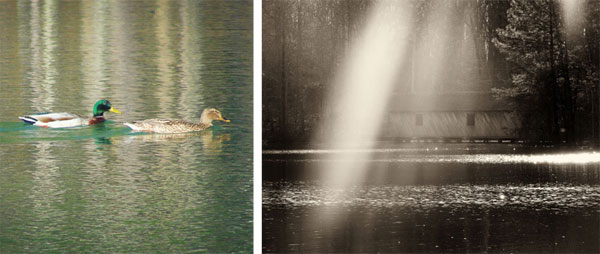 The nature trail is always fun-
there's a huge lake with ducks & geese that walk right up to you…
…a covered bridge…
…and a 2-mile walking trail around the lake.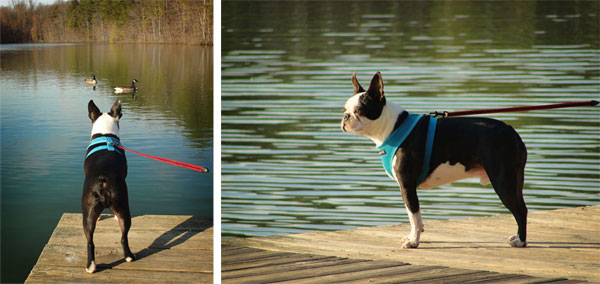 I took these pictures with my Sony H20. It's a compact point-and-shoot: a "throw it in my purse just in case I run into Orlando Bloom" camera. I love it for hiking- I mean, the big camera's great and all- but my favorite lens weighs about 400 lbs. It's nice to be able to grab the camera out of my pocket real quick- and not have to lug around the entire stock of B&H Photo when we're out in the middle of the woods and already trying to wrangle two insane canines (yes, I'm talking to you, M&H!).
It has an "Easy" mode, which basically means all I have to do is turn it on and press the button. Ahhh. :)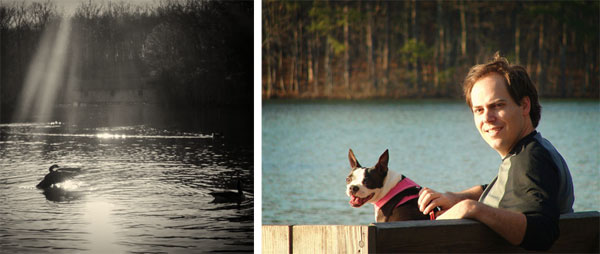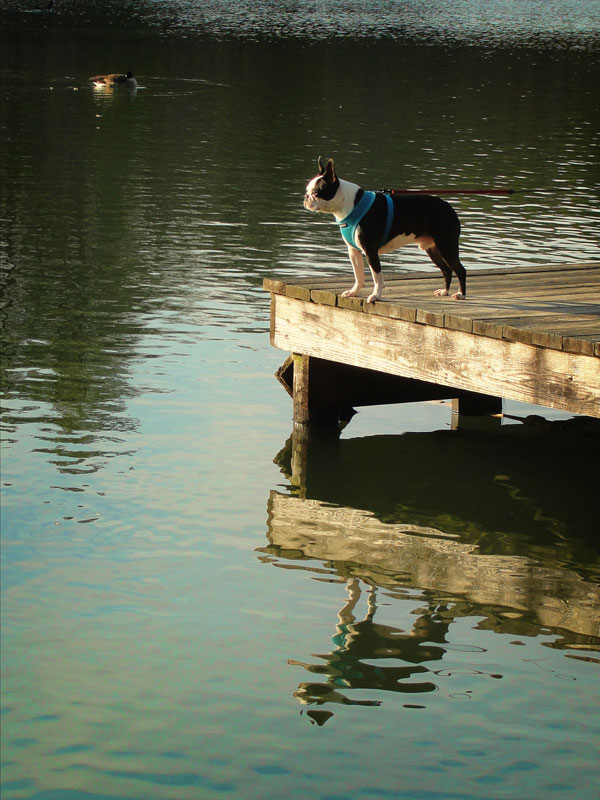 My sweet Howie and his reflection.
♥♥♥
On Saturday, we lounged. We opened the windows, shared the recliner and watched The Breakfast Club.
And ate spicy nacho popcorn.
How was your weekend?