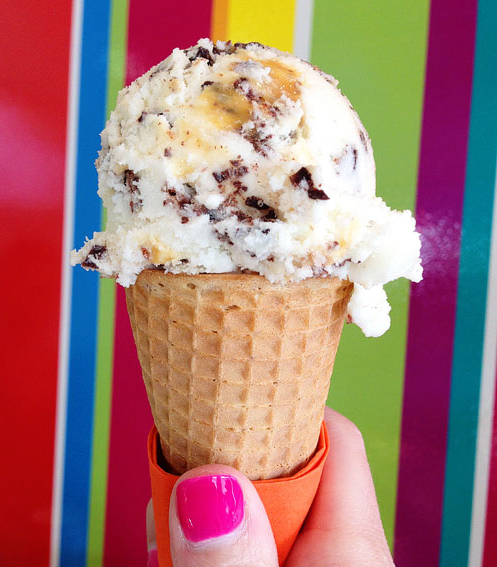 As it turns out, Kevin happened to be traveling for work the week after The Big Traveling Potluck conference. And since I was already in California anyway… ;) I decided to stay and play an extra week while he was out of town too! :)
If you follow me on Instagram, you saw some of our girls week. Here what else we were up to! :)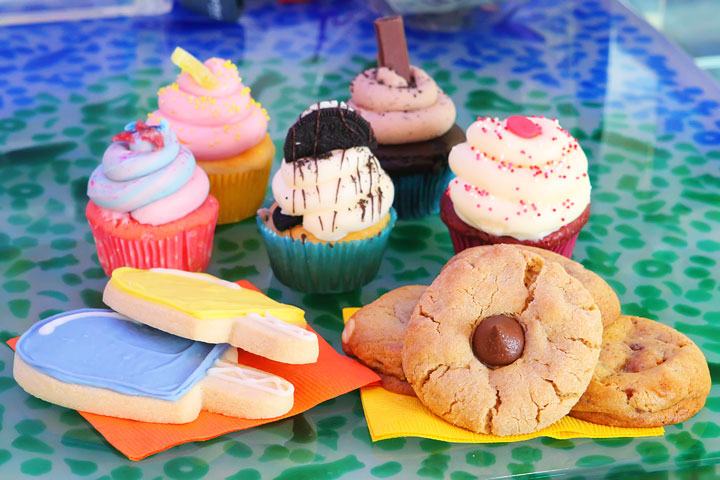 My sweet friend Jenny of the delicious blog Picky Palate offered to let me stay with her for the week, and it was basically like a week long slumber party of cupcakes, cookies, ice cream and girl talk. You know Jenny and I can't get together without getting into a little trouble! :)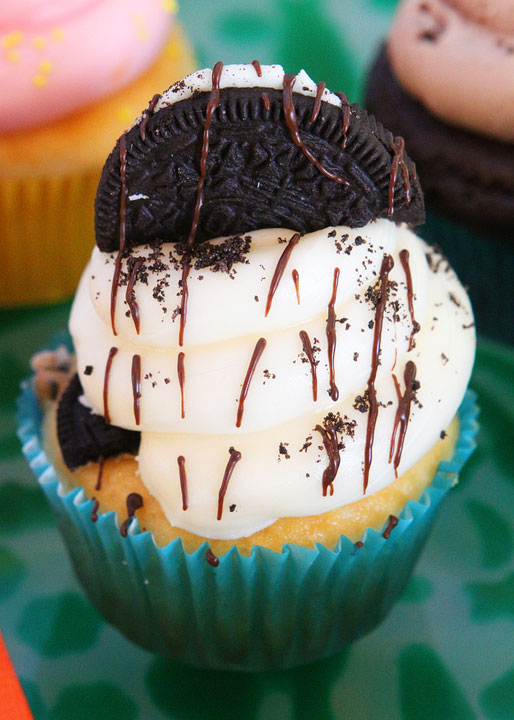 Our first stop was a colorful candy shop right on the beach, B.Candy.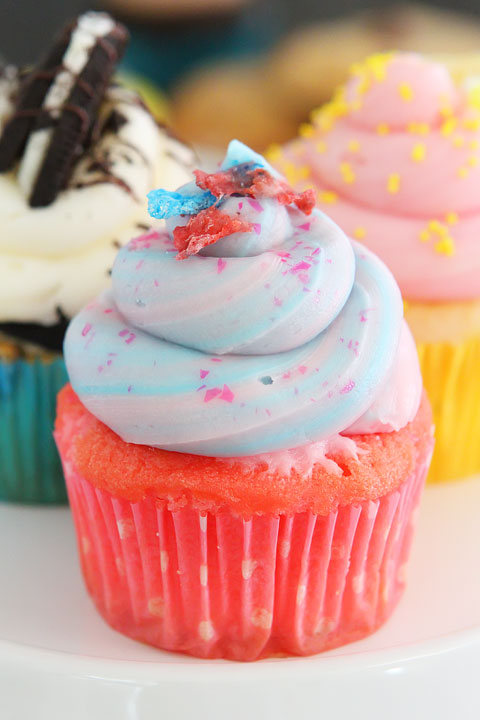 How fun is this cotton candy cupcake??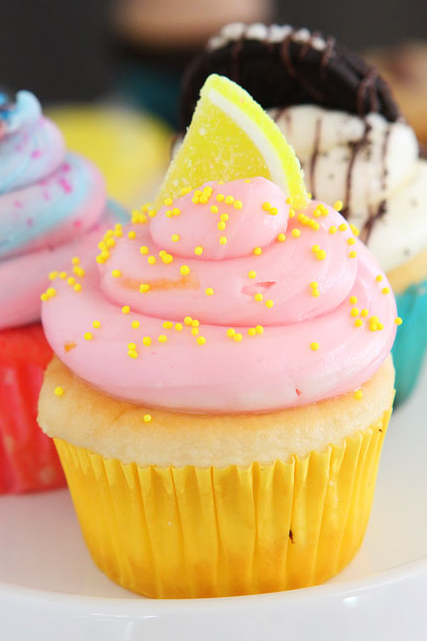 We both agreed this pink raspberry lemonade cupcake was one of our favorites!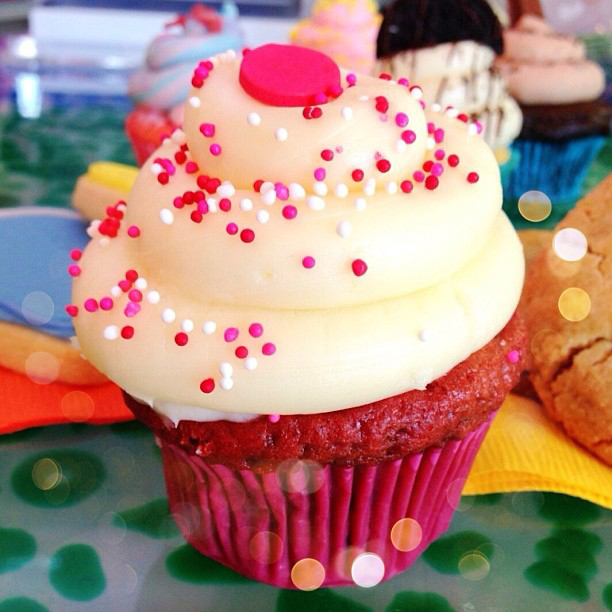 Perfect little pink velvet cupcake.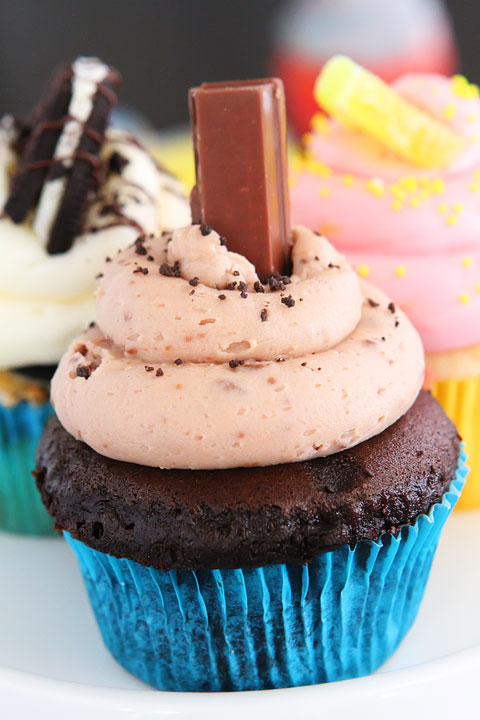 Oh my gosh, we were dying over the Kit Kat cupcake! So fun!! Lindsay — the genius behind B.Candy's fabulous cupcakes — told us that she looked around the shop that morning, saw they had a surplus of Kit Kats, and decided to make Kit Kat Cupcakes that day. How fun would it be to wake up and create cupcakes every day?? :)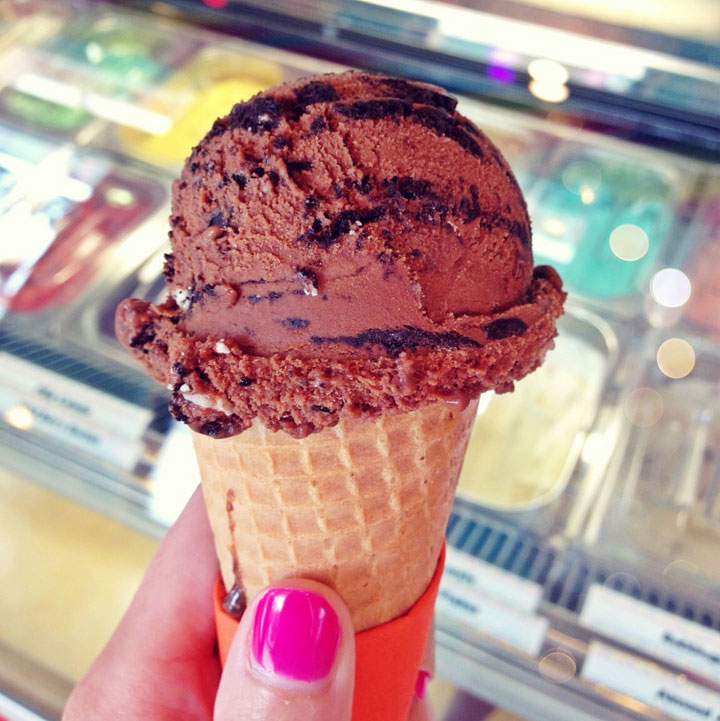 The homemade ice cream at B.Candy is absolutely not to be missed. Loved this chocolate Oreo ice cream. Kevin would've loved this because he loves Oreo ice cream and this is a chocolate base ice cream. Most Oreo ice creams I've seen are vanilla based, but Kevin always goes for the chocolate base ice cream. This would be his perfect combination. :)  (When topped with peanut butter and bananas of course :P) I am totally a vanilla base ice cream kinda girl, but I loved that this was a fun change! What about you… vanilla or chocolate? :)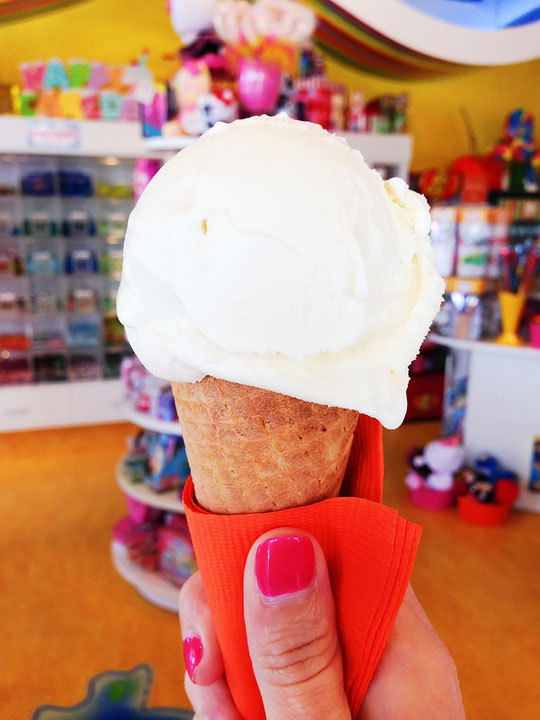 But oh my gosh you guys. This ice cream was absolutely life. changing. So not kidding. Guess what flavor this was. Hands down, it honestly some of the best ice cream I've ever had. If you are anywhere near B.Candy, you must get yourself in here and order some of this Frosted Flake ice cream ASAP. It is SO crazy good! It's sweet and salt and perfectly fabulous. I wanted to come back here every day for a scoop. In fact, after I finished this cone, I immediately ordered another scoop! One is not enough! :)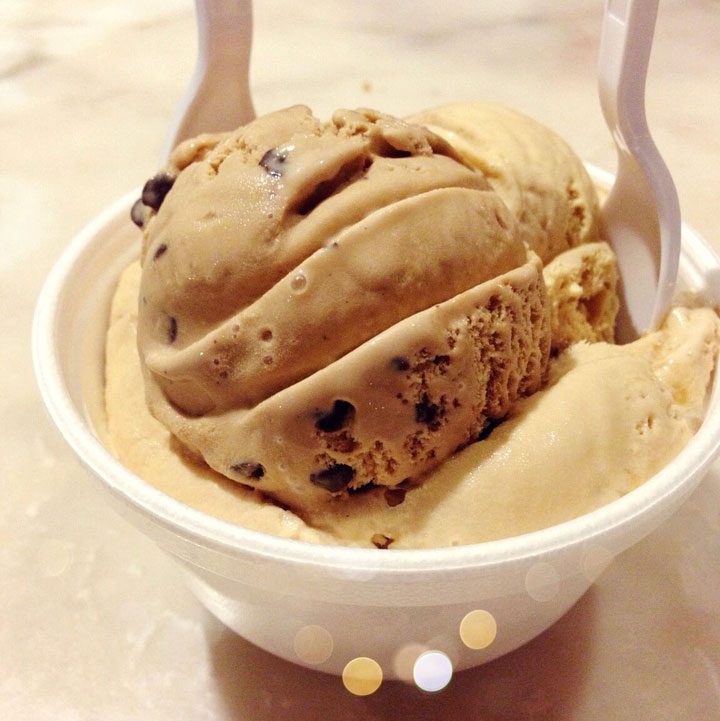 Mocha Chip Ice Cream from Hans in Costa Mesa
Come to think of it, we kind of ate a lot of ice cream this week! :)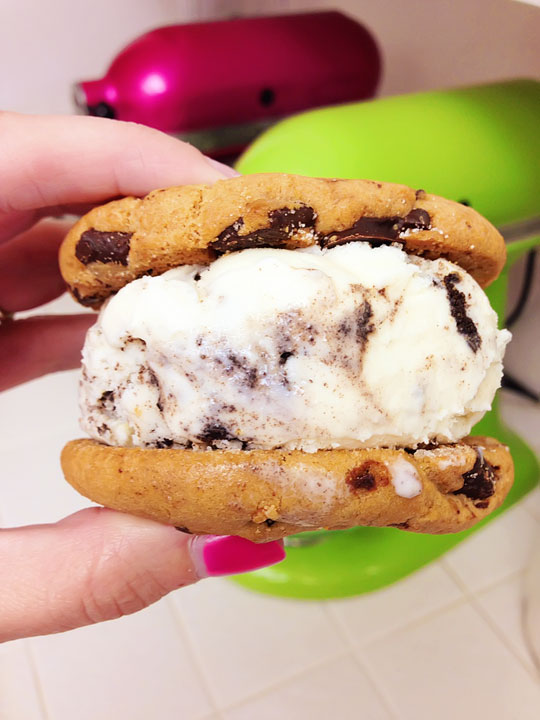 Like this massive chocolate chip cookie ice cream sandwich from Hans' Homemade Ice Cream in Santa Ana.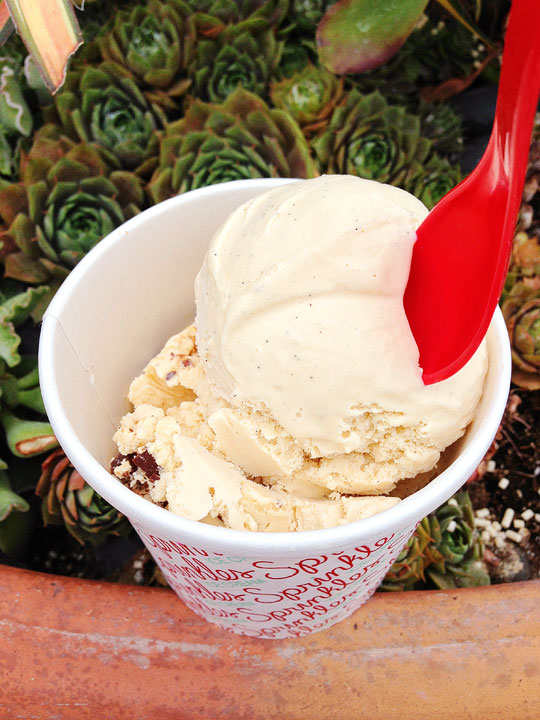 Did you know Sprinkles Cupcakes now has ice cream?! We drove by a few times and the line was — no kidding — at least an hour long. We kept stalking them though, and got lucky one night after dinner and got right in with no line. Their salted caramel ice cream was amazing! They even had fun red velvet waffle cones. I totally should've gotten one of those!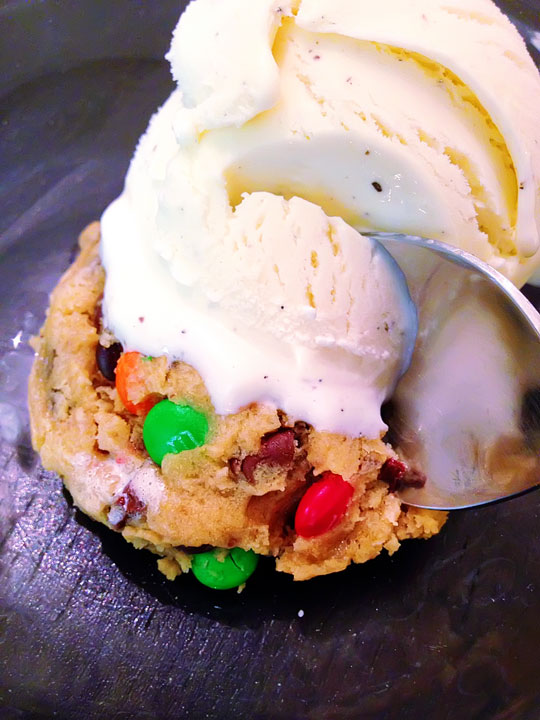 What would a slumber party be without homemade, fresh from the oven, Picky Palate Perfect M&M Cookies with a giant scoop of vanilla ice cream?? :)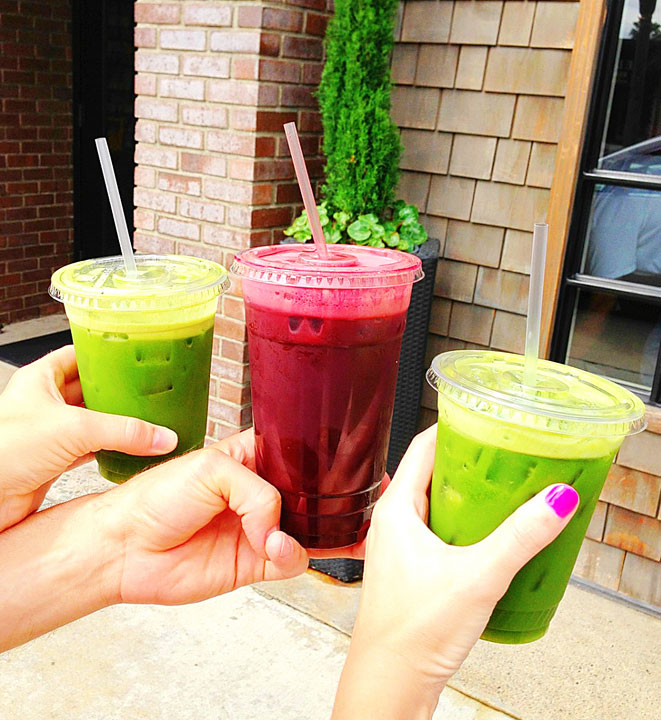 But we weren't all cookies, cupcakes, and ice cream! I swear! Every morning Jenny's husband Cullen would take us down to the beach and make us run stairs, like infinity times. We would finish up our workout with a healthy breakfast of the Toxic Cleanse green juice at Nekter Juice Bar. SO good! I would have one of these every day if they had one in Alabama. Luckily, Jenny's got a copycat recipe.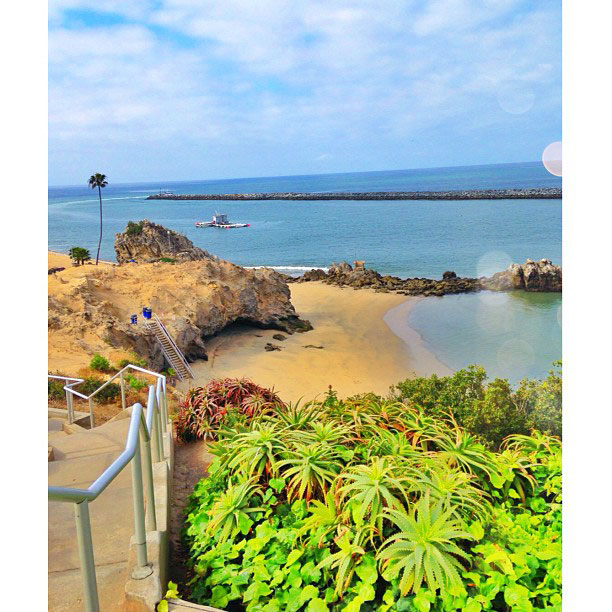 Photo via Jenny
Running our stairs at the beach! It's all about balance, right? ;)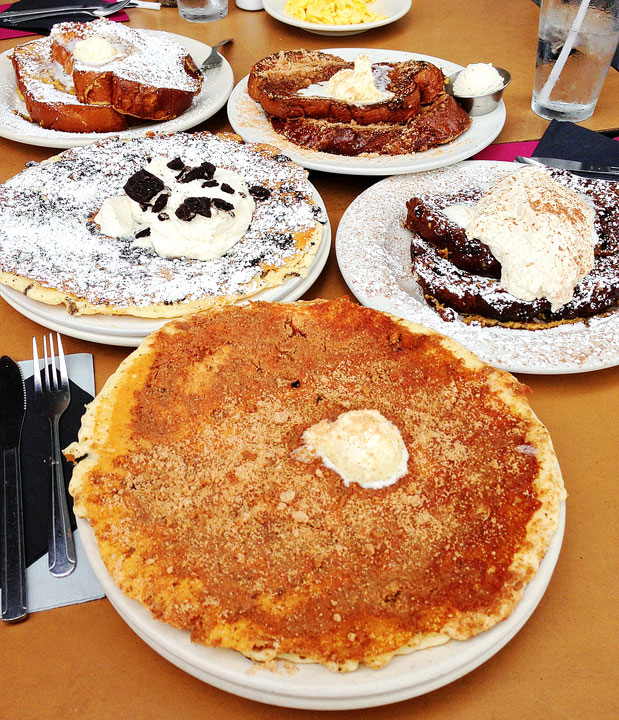 Of course after all that running we had to load up on carbs, right? :D Okay, so, Jenny and I absolutely cannot get together this close to LA without paying a visit to our FAVORITE breakfast place ever. Like, ever. The Griddle Cafe. We dragged Cullen along with us for an excuse to order even more off the menu. ;) Of course I got my all time favorite, The Recess Time pancake, which is a perfect pancake topped with cinnamon streusel. For a copycat recipe, check out the Cinnamon Streusel Pancakes from Two Peas and Their Pod.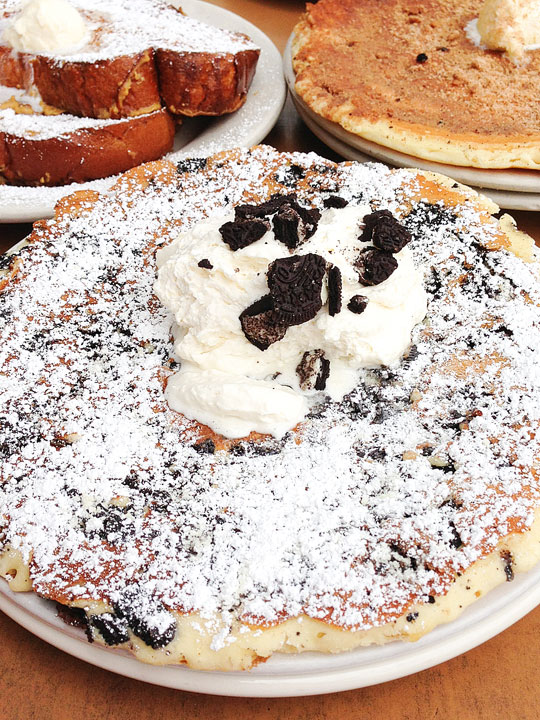 Jenny got her favorite, the Black Magic Oreo pancake, topped with whipped cream. YUM!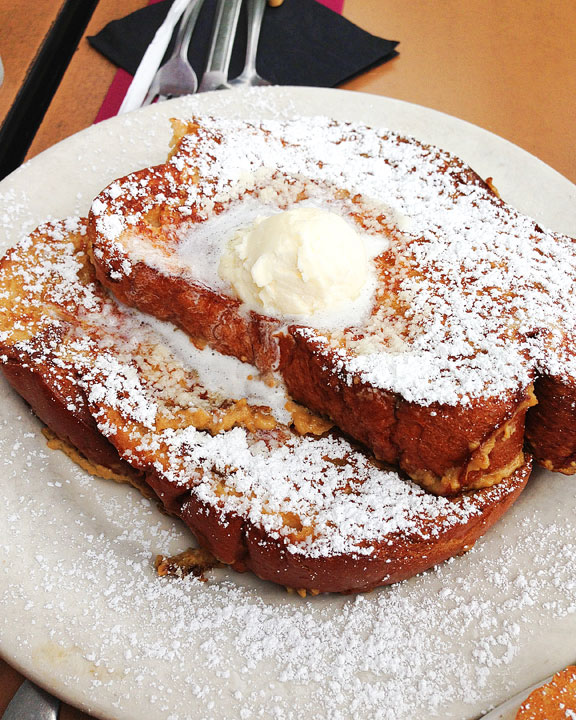 I also can't come to The Griddle Cafe without having at least one order of Mom's French Toast on the table.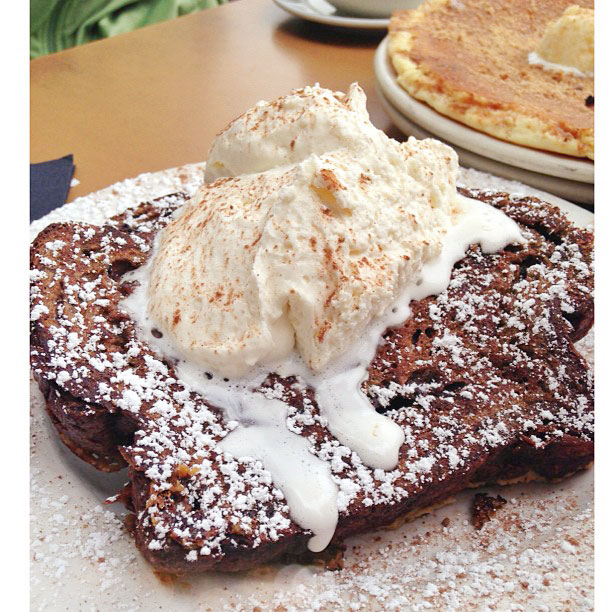 And this time we added a few newbies to try! This is the Devil's Daydream, a deliciously rich, soft chocolate bread loaded with chocolate chips, griddled to perfection, and topped with mounds of whipped cream. Decadently sinful!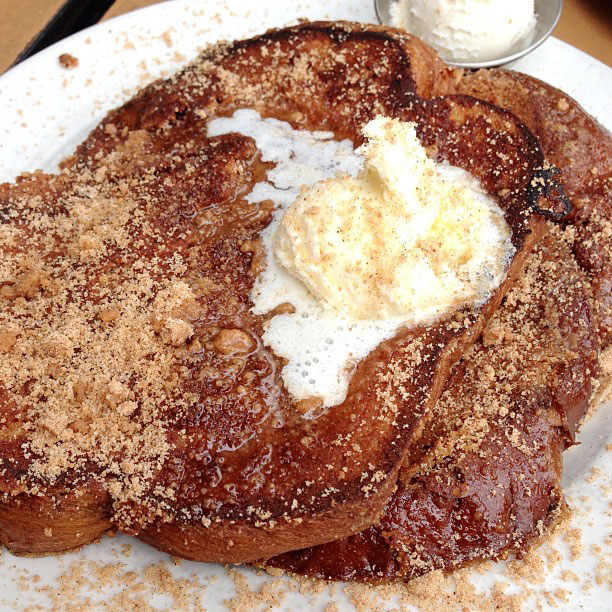 You guys, I had NO IDEA there was a SECRET french toast at Griddle Cafe!! They absolutely will NOT let you order it unless you know the secret password. Fortunately, a passing waiter took pity on us and gave us a hint. "Think Mary Poppins," he whispered. We quickly blurted the code as fast as we could possibly get it out, and were given permission to order the super secret french toast, but they still wouldn't tell us what it was! It's a SECRET! We decided to just go for it. And it was the best decision we've ever made. I can tell you right now, this will be on the table every single time I go to The Griddle Cafe from now on. It's like a cinnamon bun stuffed french toast. Un-believeable. The toast is soft and decadent like the middle of a cinnamon bun. The topping is brown sugary, sweet, and cinnamony. It's topped with butter and comes with a side of frosting, yes, frosting. Oh my gosh, what I would not give to have this in front of me right now! Argh! I think, like everyone, I enjoy my cheaper Levitra in large packages; still, those small ones are great if you're not sure about its effects on you. For example, you'll be able to test Levitra at low cost on your first prescription with those smaller boxes. Overall, it is very true that the cost per tablet decreases as the pack size grows. For example, each 10 mg tablet of Levitra costs around €7.50 in a pack of four film-coated tablets and less than €6 in a pack of 12 film-coated tablets. I find that offer simply great, it so fair a price for my augmented erections!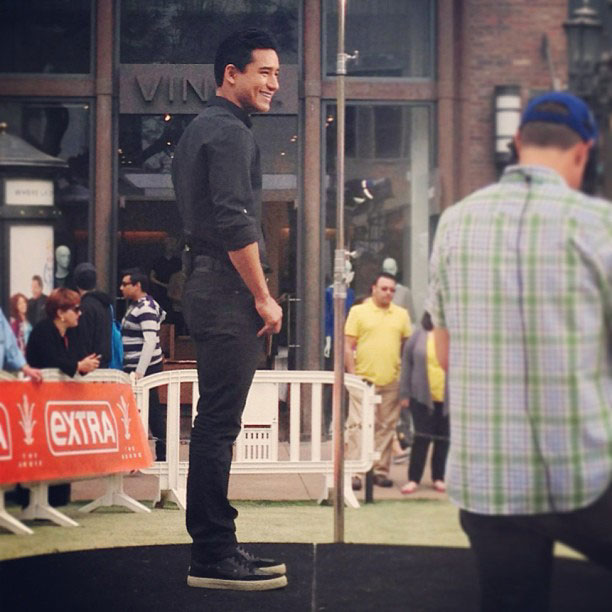 Oh yeah! We also bumped into this guy. Slater!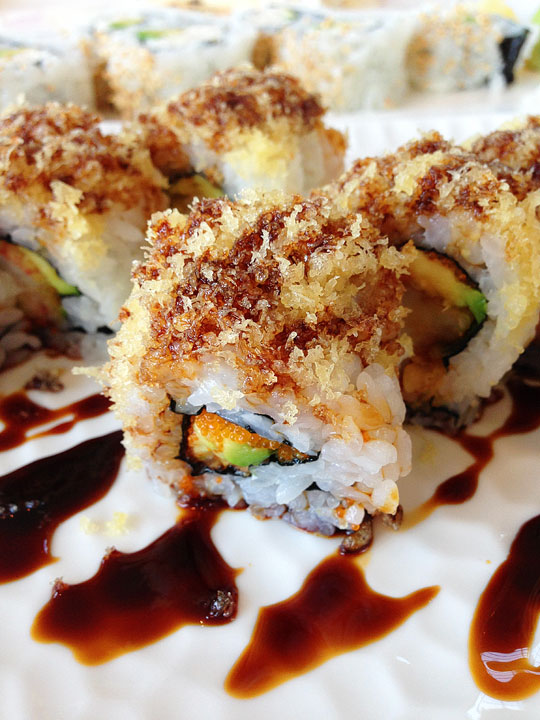 For dinner one night Jenny took me to Hamamori at South Coast Plaza where I had some of my favorite, most unforgettable sushi ever.  MUST ORDER: Ask for the Tempura Halibut hand roll (not on the menu). It's not raw or anything, so if you're looking to ease into sushi, try this one. It's amazing! And if you do love sushi, you will LOVE IT! :) We ended up eating here twice before I left, it was so good. I am totally going to try and get my favorite sushi place back home to recreate it! :)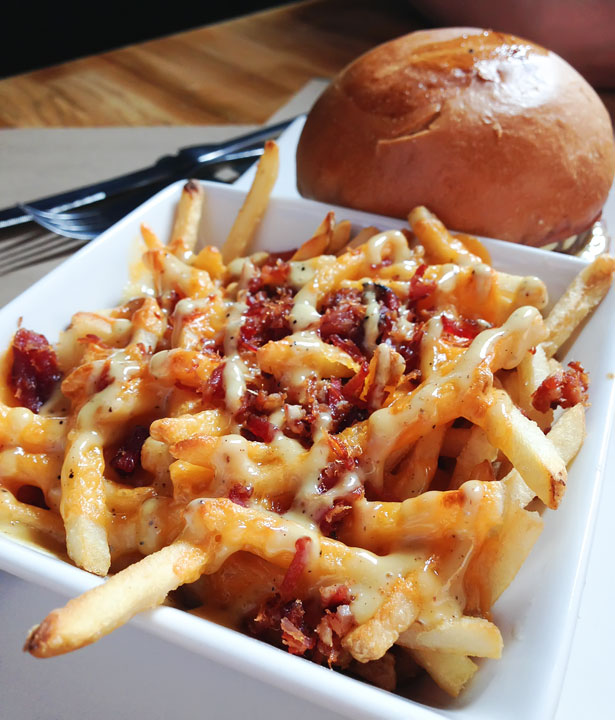 We had super awesome cheesy bacon truffle fries and burgers at Umami Burger.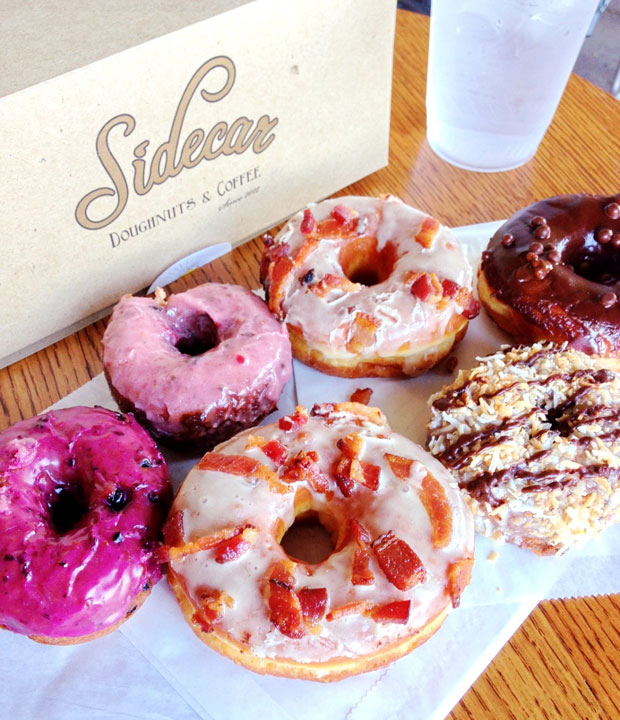 A new doughnut shop just opened up, so of course it was our duty to check it out. You know, for you. ;) So we can report back. ;) I loved this maple bacon doughnut and the Samoa doughnut next to it! The blueberry glazed doughnut on the left and the strawberry basil doughnut next to it were also favs. Our conclusion: Sidecar Doughnuts is a winner! They also serve Stumptown Coffee, if you're into that sort of thing. I am not a huge coffee drinker, but Stumptown Coffee ice cream is like the best coffee ice cream ever, so that has to count for something, I think. Right? :)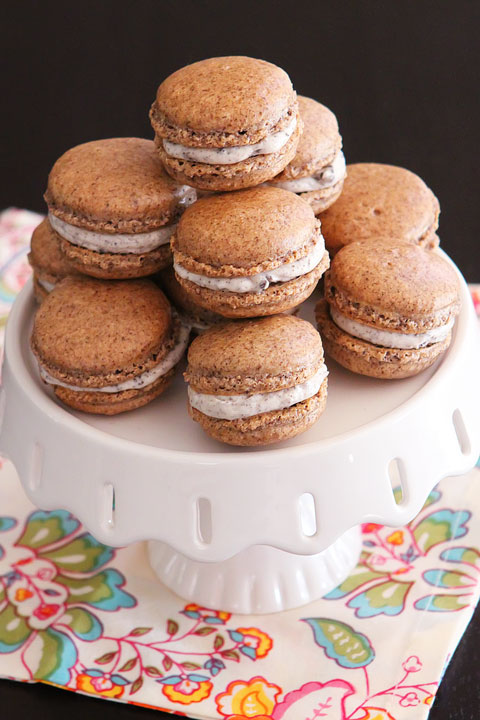 And we made macarons! Homemade macarons!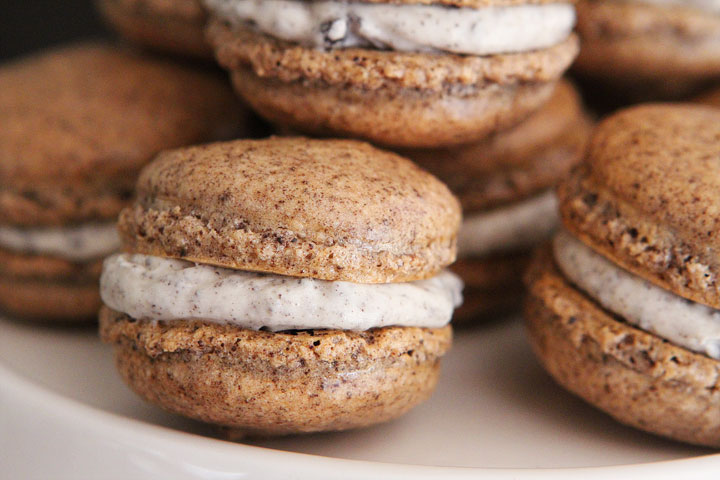 And being with Picky Palate, you know we had to Oreo Cookie it up! :) How do you like our Cookies 'n Cream homemade macarons?? :)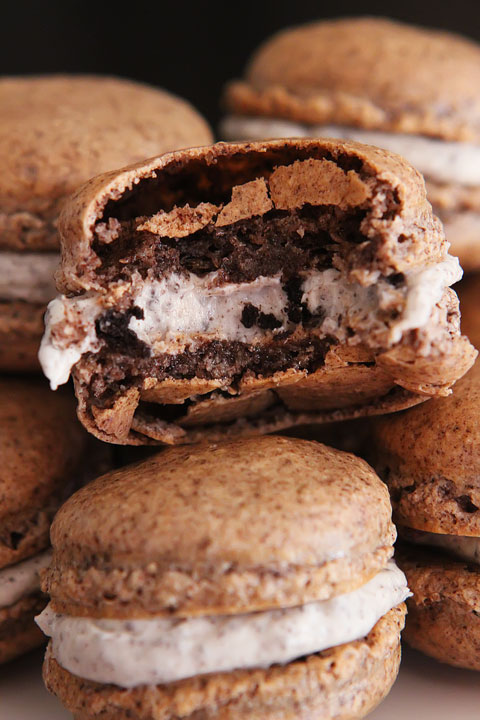 Oh my gosh. There is honestly nothing as decadent as a homemade macaron. Jenny says she'll have the recipe up soon! :) I would be stalking Picky-Palate.com if I were you. ;)
Hope you enjoyed! Have a great weekend! :) xoxo