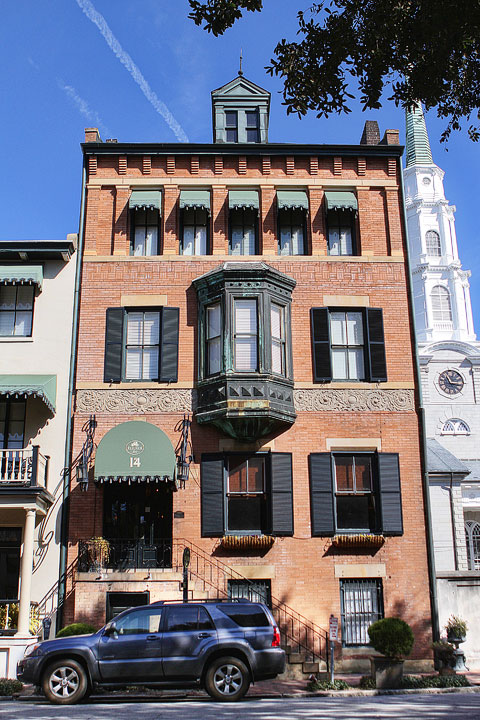 Kev and I just got back from Savannah, Georgia, where we stayed at the Foley House Inn during our visit over Valentine's Day.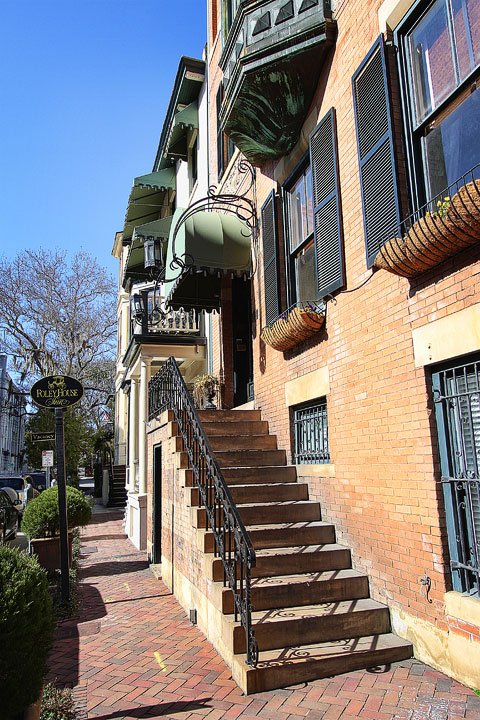 You might recall how Kevin came to choose the Foley House as our accommodations for the weekend from my Christmas present travel brochure…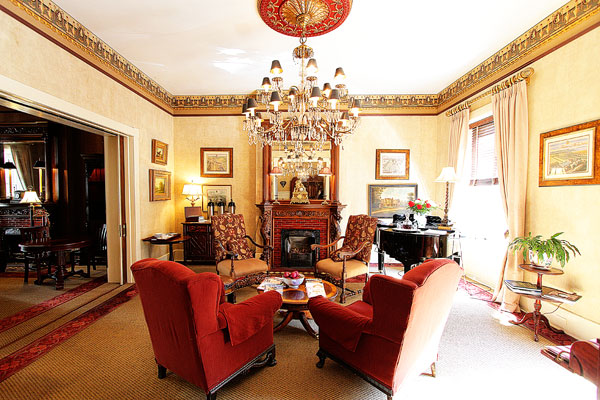 The house was perfectly gorgeous. Here's the sitting room just as you walk in the door.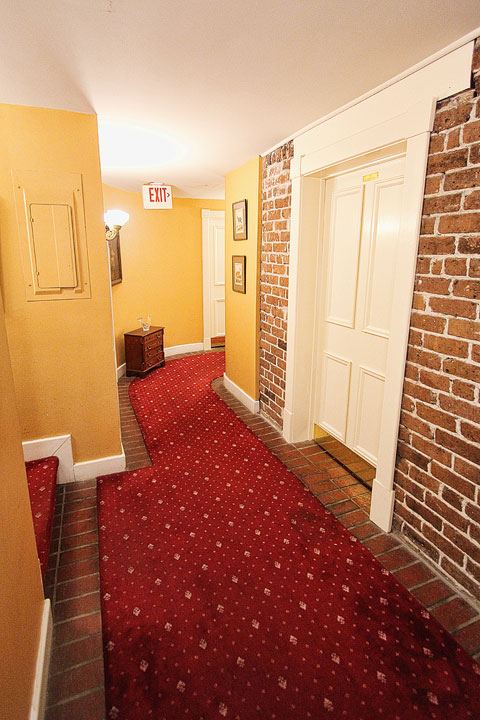 And downstairs, the beautiful brick hallway leading to our room.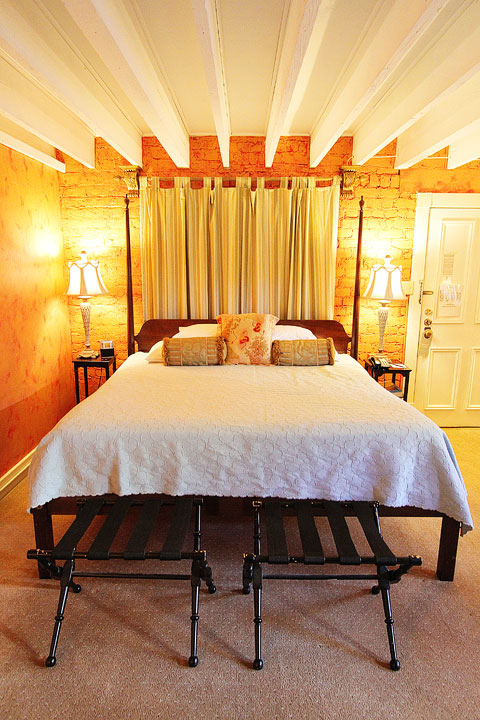 Lovely! I appreciated the double suitcase stands.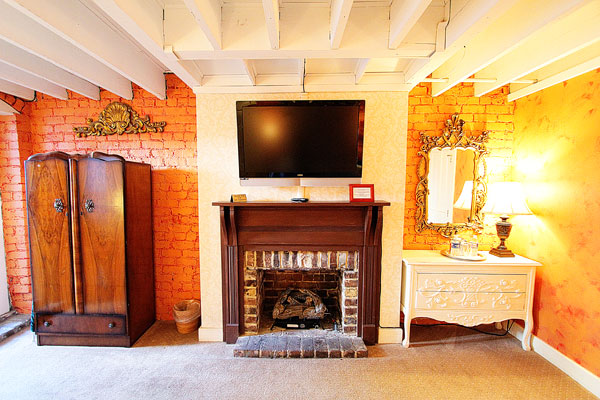 I couldn't get enough of the peach painted brick walls and wooden slat ceiling. And that fireplace!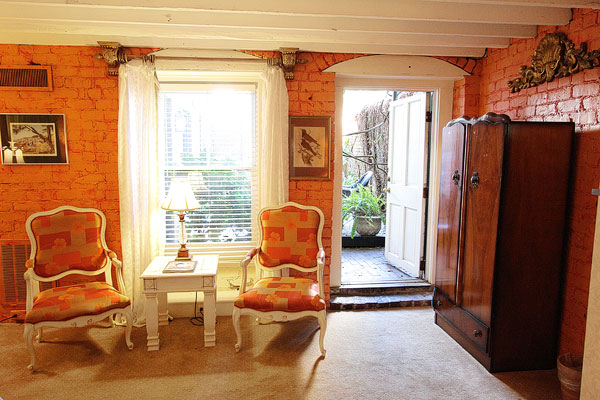 This was our little sitting area, where we'd crash daily after walking all over Savannah. We only drove one time during the four days we were there – to dinner one night. Everywhere else, we walked. I love that in a vacation spot.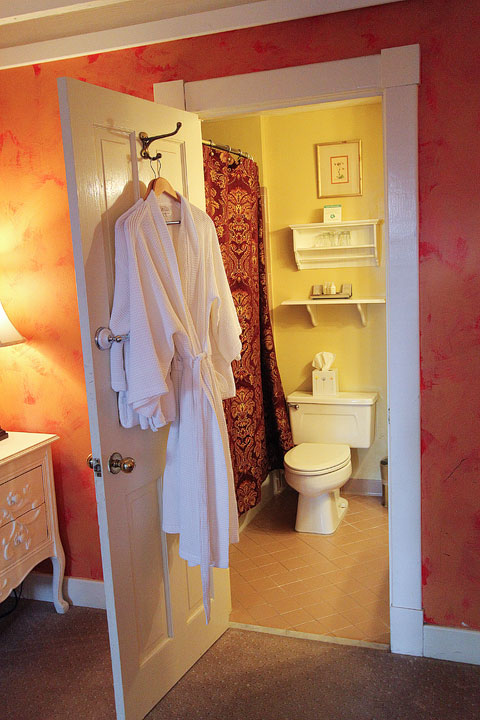 This was our cozy bathroom.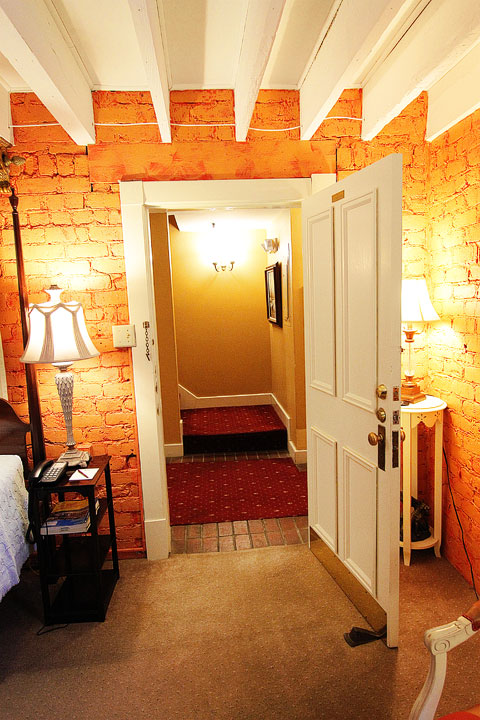 I loved every bit of this beautiful, historic home.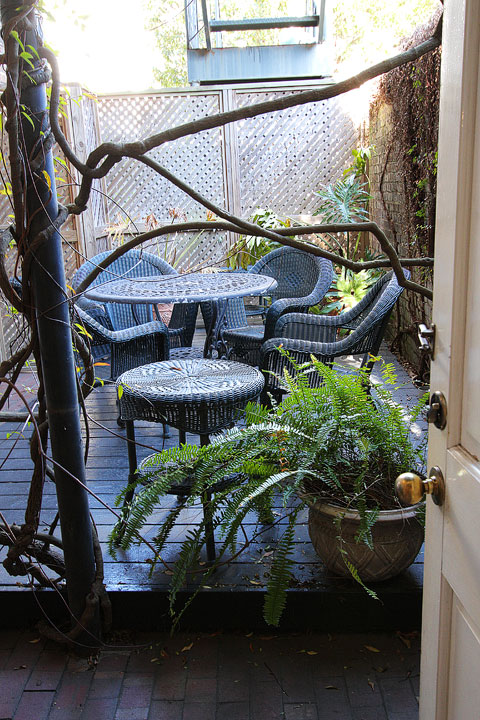 This was the door leading out to our private garden area.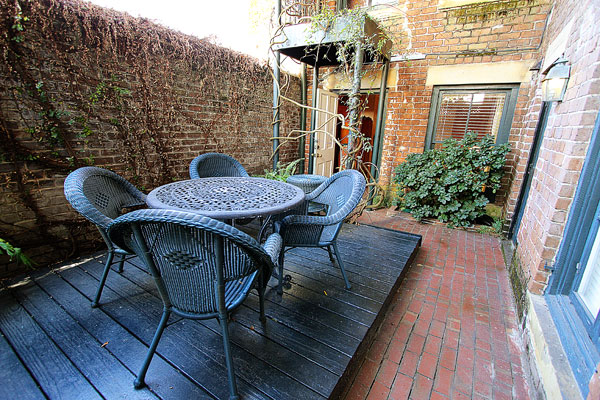 There was a cozy fence all the way around, and as soon as we'd get back to the room we'd open the door and let in the cool, fresh air.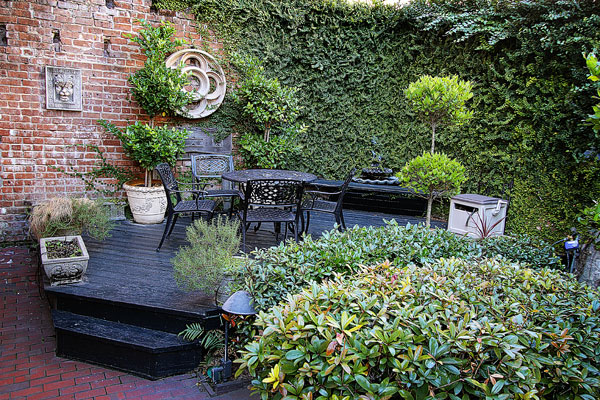 Beyond our garden was another shared garden area.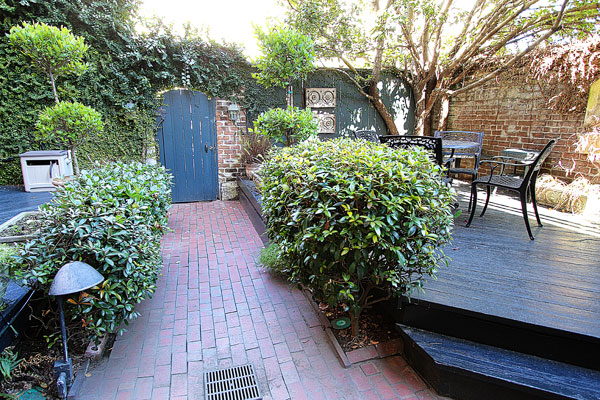 Absolutely breathtaking.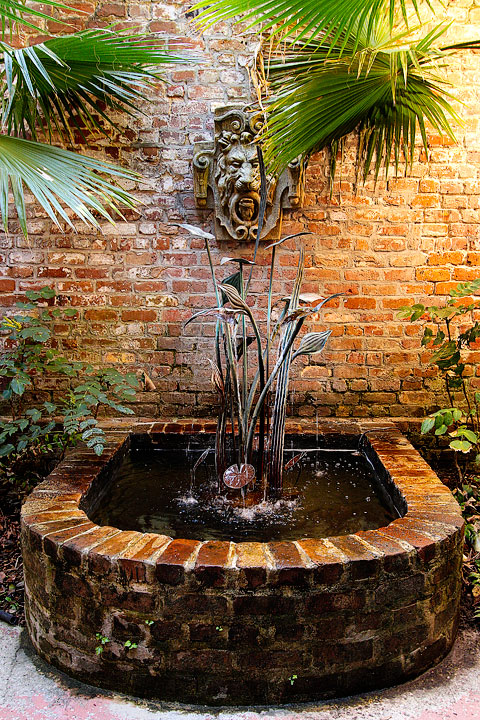 The weather in Savannah was warm and sunny for our visit.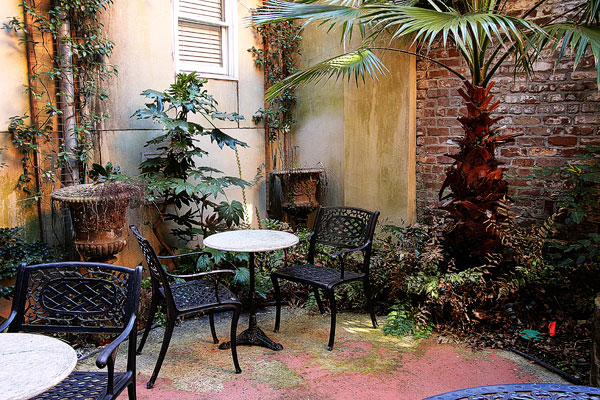 I can picture myself with a book out here. With a laptop on the table.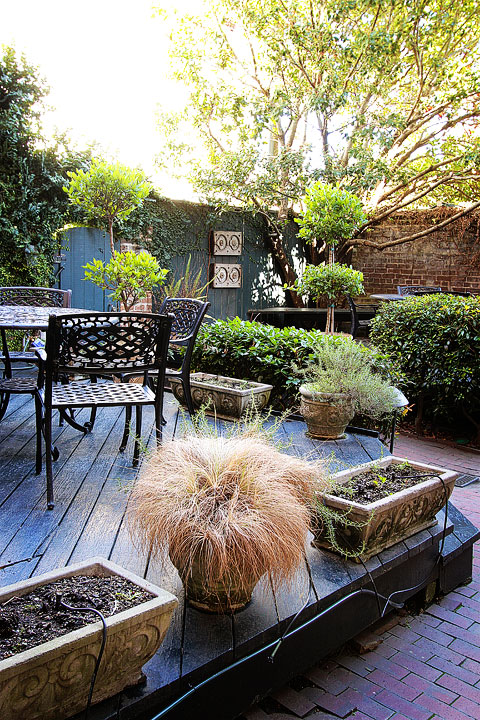 I could've spent the whole weekend within these serene walls.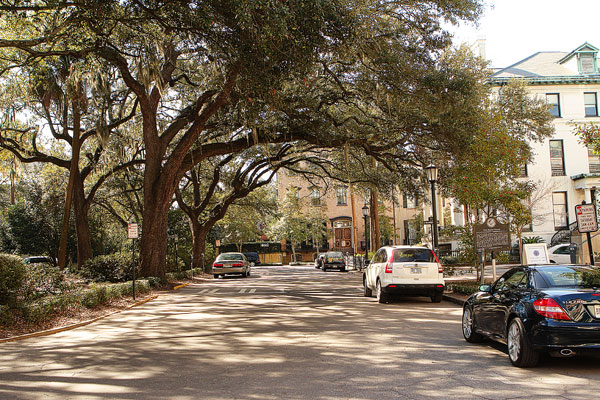 But we did eventually venture outside. Here was our view from the front door.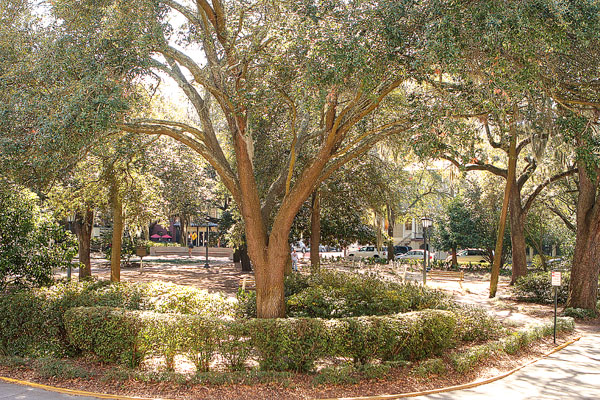 The inn overlooks Chippewa Square, which was convenient for walking Miley and Howie.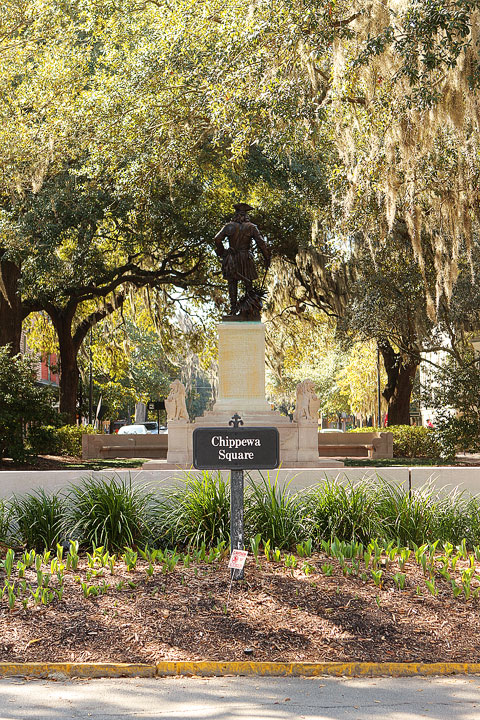 I'm happy to report that we did not run into any ghosts during our stay! Our room felt warm and inviting. I forgot it was supposed to be haunted!