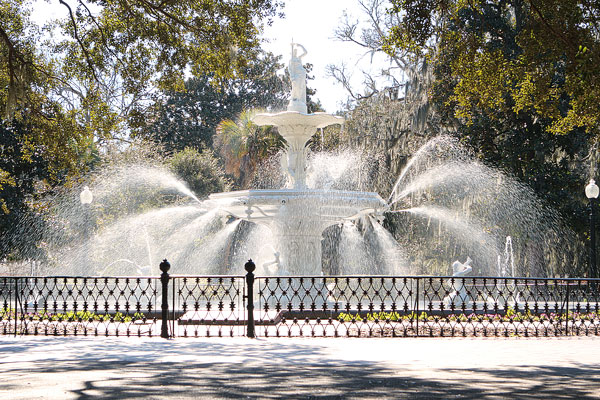 Kev and I spent a few days in Savannah, Georgia for Valentine's Day this year. We arrived at lunchtime on Saturday and immediately set about taking a tour of the beautiful historic district to familiarize ourselves with the city.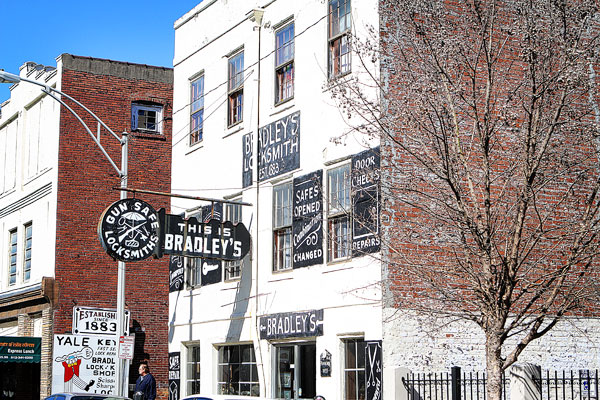 I absolutely loved the beauty of Savannah – all the old homes, buildings, and businesses.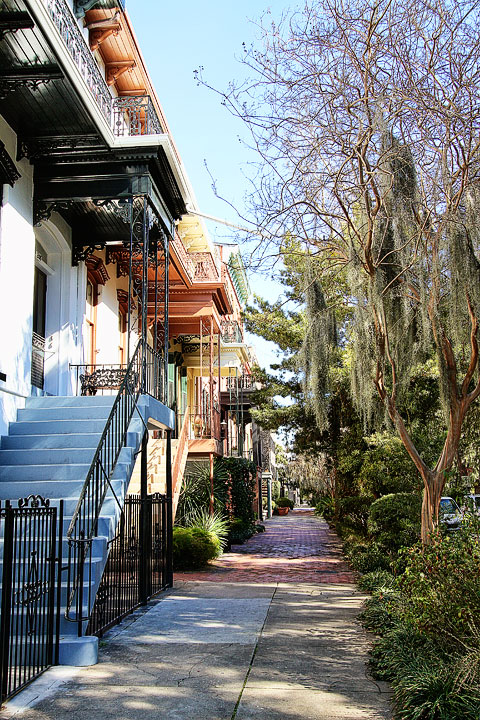 One of my favorite things was that we were able to walk everywhere we needed or wanted to go.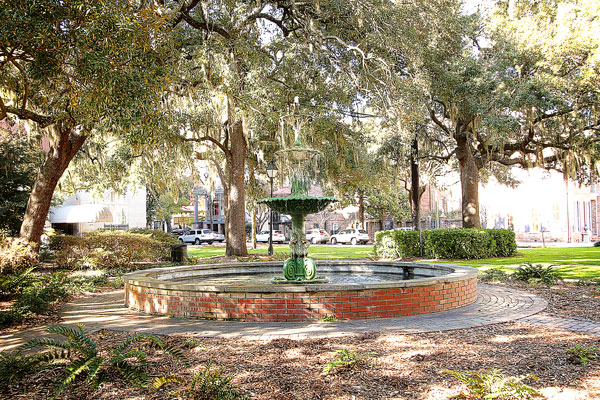 Here's one of the 22 picturesque squares located throughout the city. It's impossible to walk very far and not run into one of these gorgeous parks!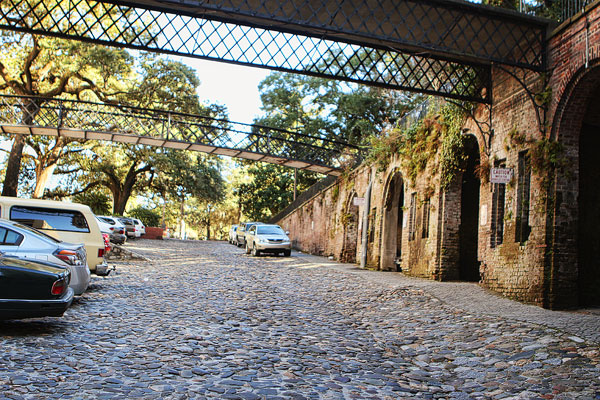 There were a few cobblestone and brick roads that I couldn't stop photographing.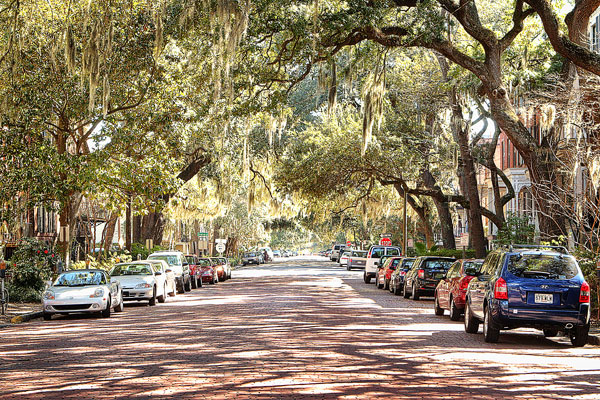 Just lovely.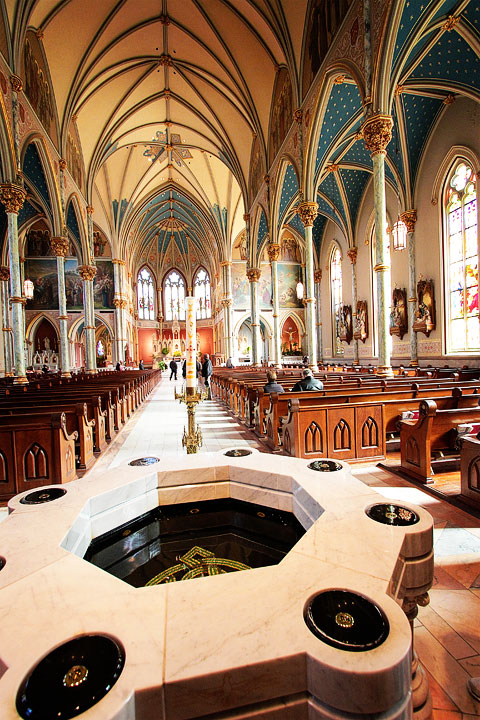 Our first tour of the weekend took us inside the Catholic Cathedral.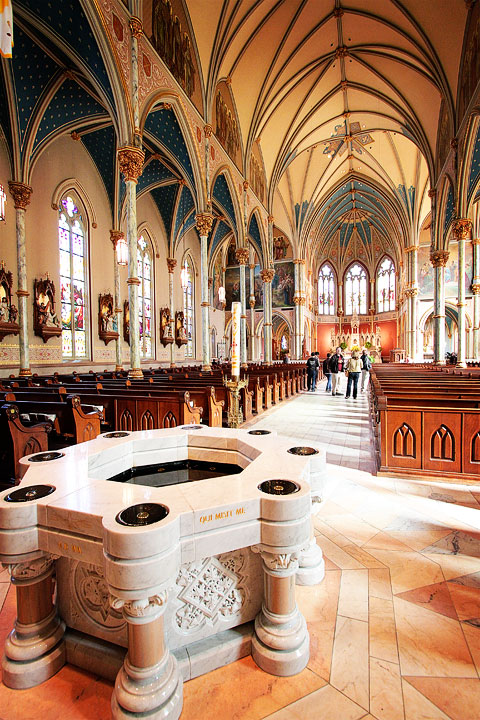 How gorgeous this church was!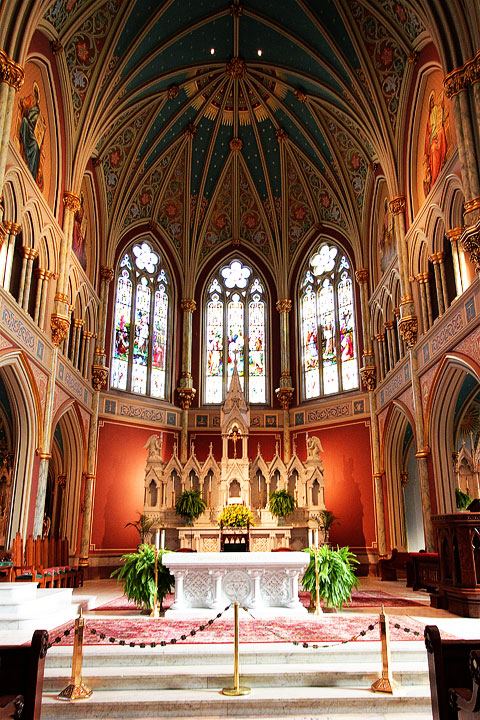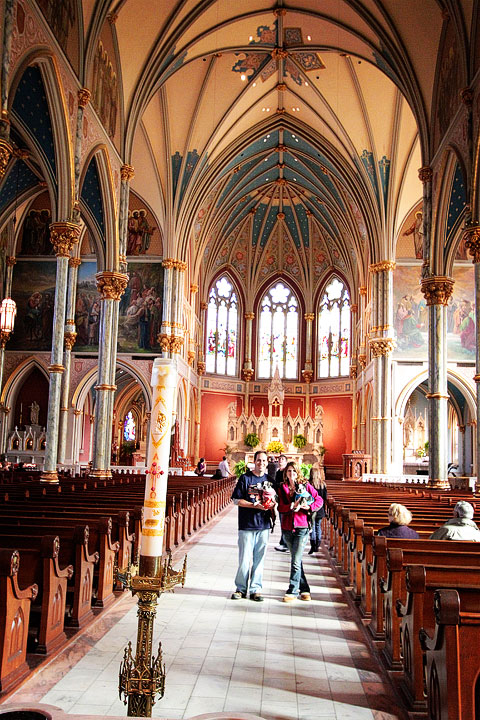 They even allowed dogs in church.
Pardon my posture here. Seconds before this photo was snapped, I somehow managed to trip over my own two feet while standing still. This is me, stumbling to catch my balance, right before almost toppling over.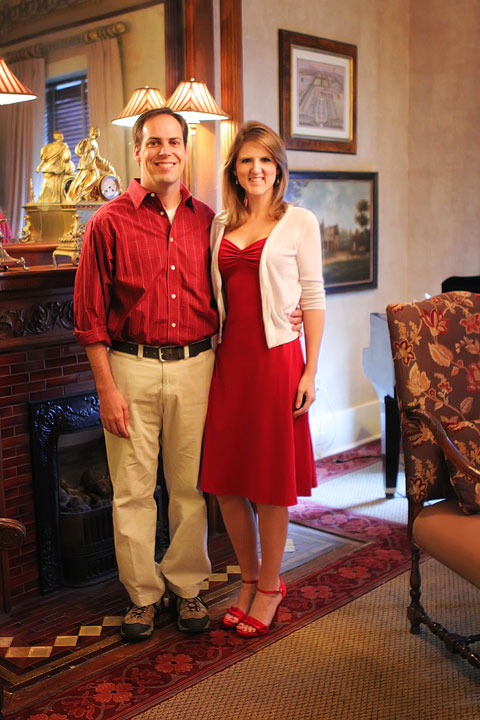 On Valentine's Day, Kev and I got dressed for dinner.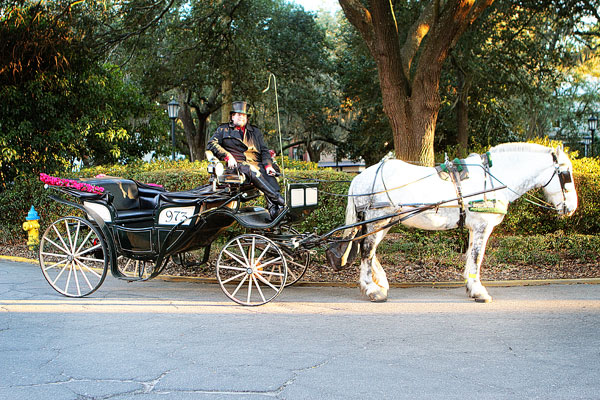 When we went outside, I found this waiting for us!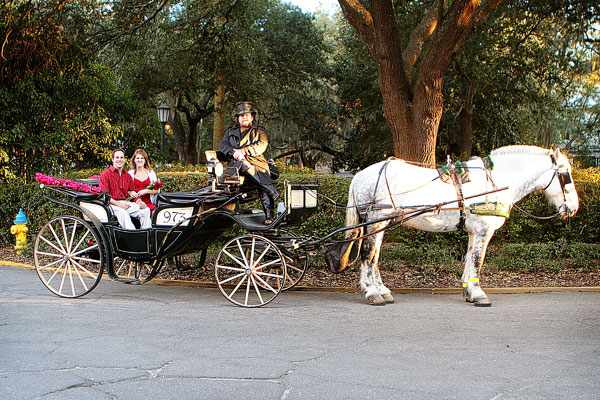 Kev arranged for a horse-drawn carriage to take us to dinner, even though it was only a quarter of a mile away, so I wouldn't have to walk too far in my heels.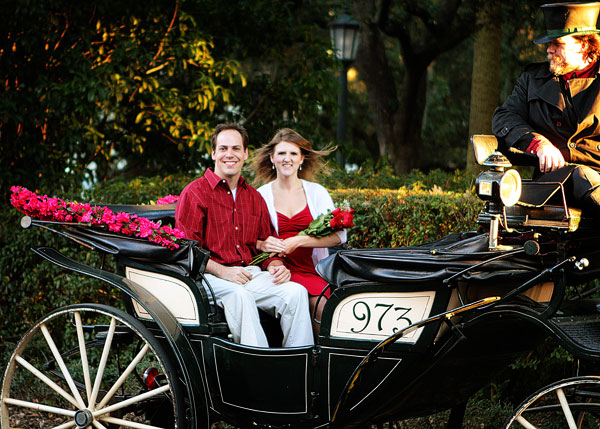 Our driver presented me with roses and took us on tour through the city, telling us several animated ghost stories as the sun set over Savannah.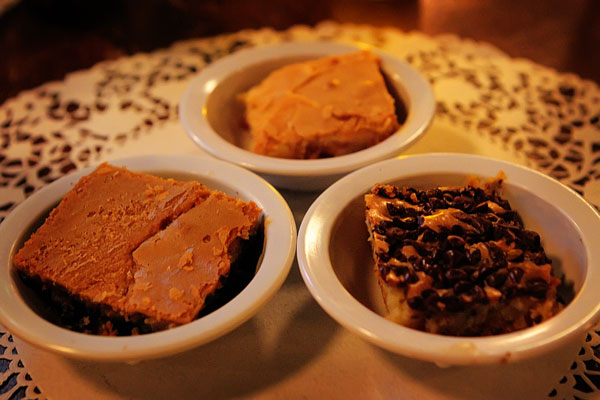 We had dinner at several outstanding restaurants during our stay in Savannah, but Paula Deen's restaurant, The Lady and Sons, only took reservations on Valentine's Day. The others took reservations every night, so for Valentine's Day, we made reservations at The Lady and Sons.
Here was our dessert. Gooey Butter Cake. They had Original, Chocolate Chip (which was original with mini chocolate chips sprinkled on top) and Chocolate Peanut Butter (which I imagine was the original recipe using a chocolate cake mix instead of yellow, and adding peanut butter to the filling).
We couldn't pick just one.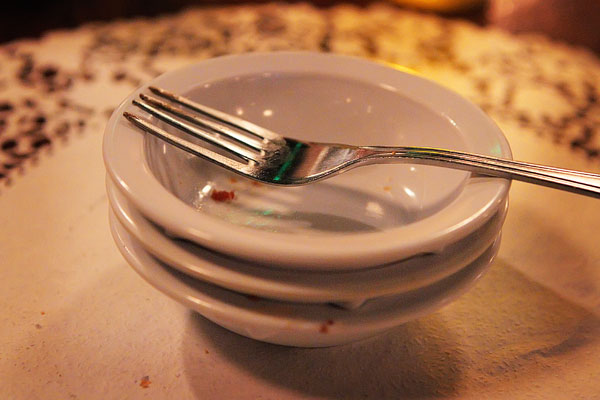 Now I won't tell you you how much I had, but Kevin had a bite of each.
And this is all that was left.