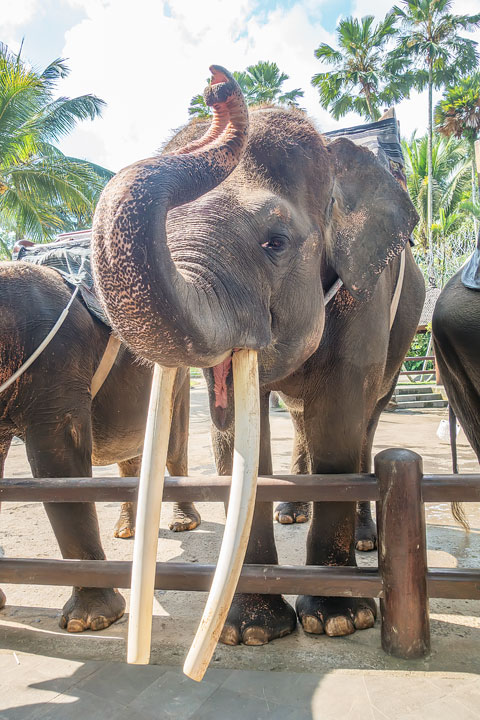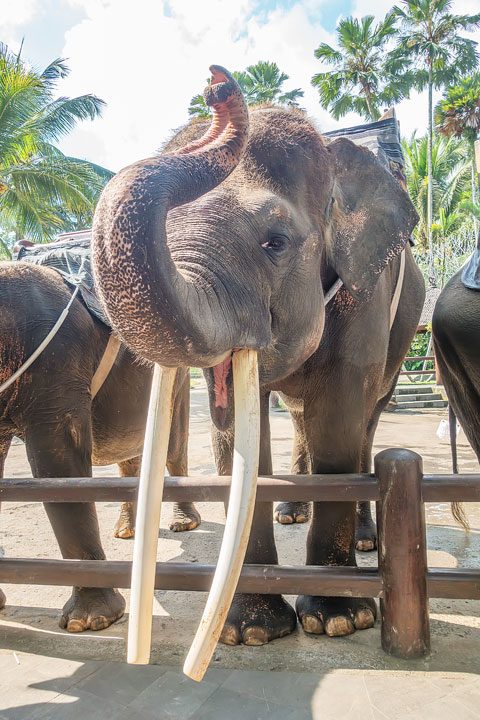 After our first few days on the coast, Julie and I made our way deep into the topical forests of Bali, to an elephant sanctuary in Ubud. This was such an amazing and unique experience. I will never forget our time here. For two days we got to feed, bathe, and interact with these incredibly smart, gentle giants.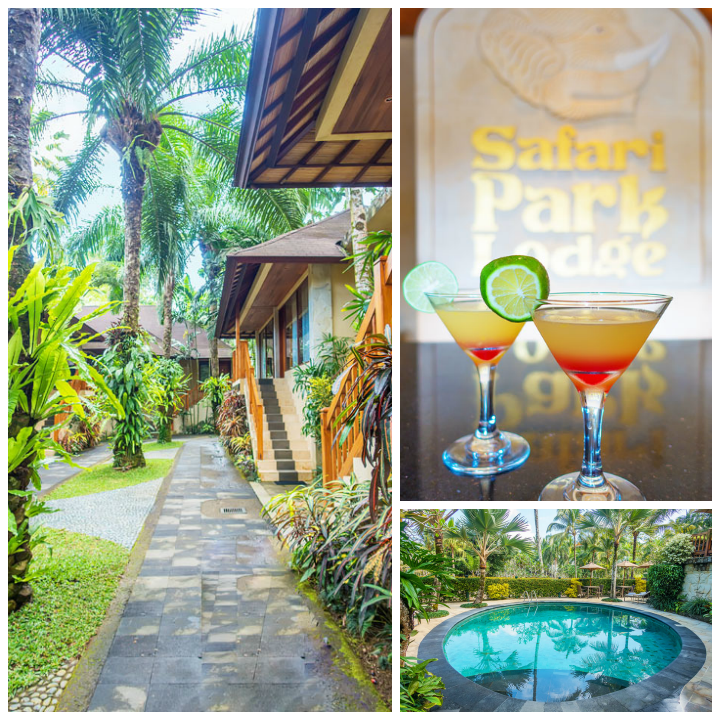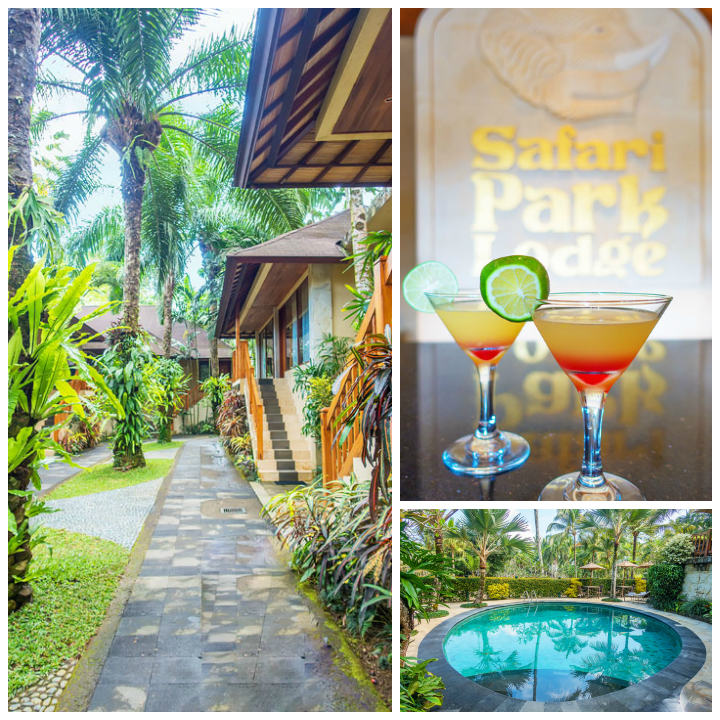 The Elephant Safari Park Lodge is a quiet elephant sanctuary on 8-acres of secluded forests in Bali. There are 31 total elephants, and each elephant has their own personal caretaker who looks after them.
It's kind of incredible that it's also a luxury resort. There are just 25 rooms, and each private villa is built so that an elephant can pick you up from your room and take you to dinner or a trek through the jungle.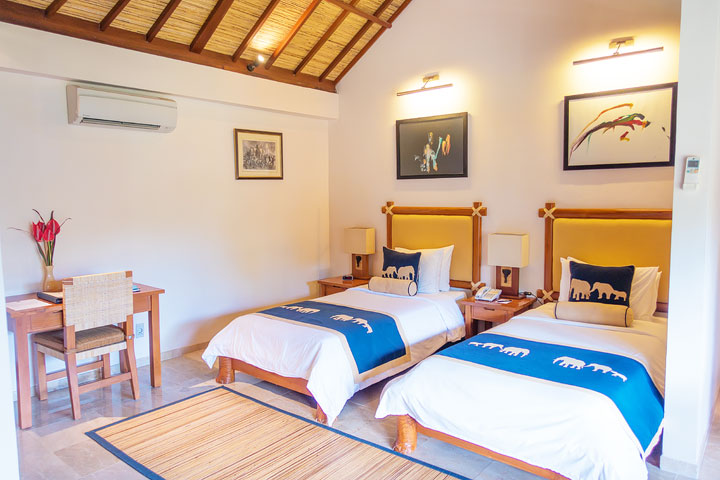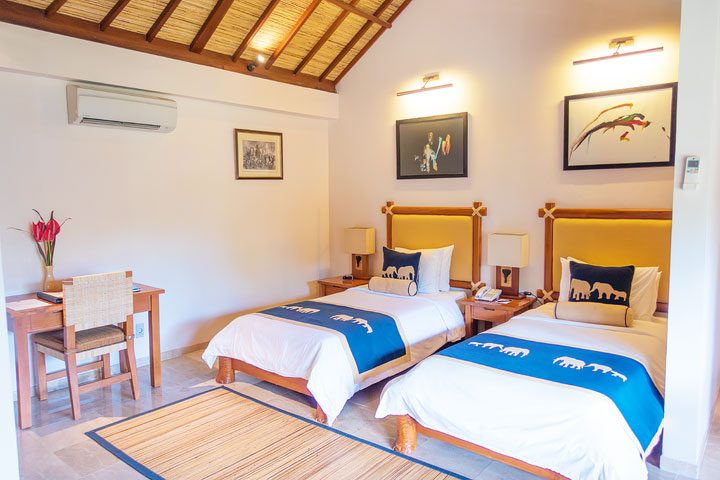 The elephant themed rooms were too cute!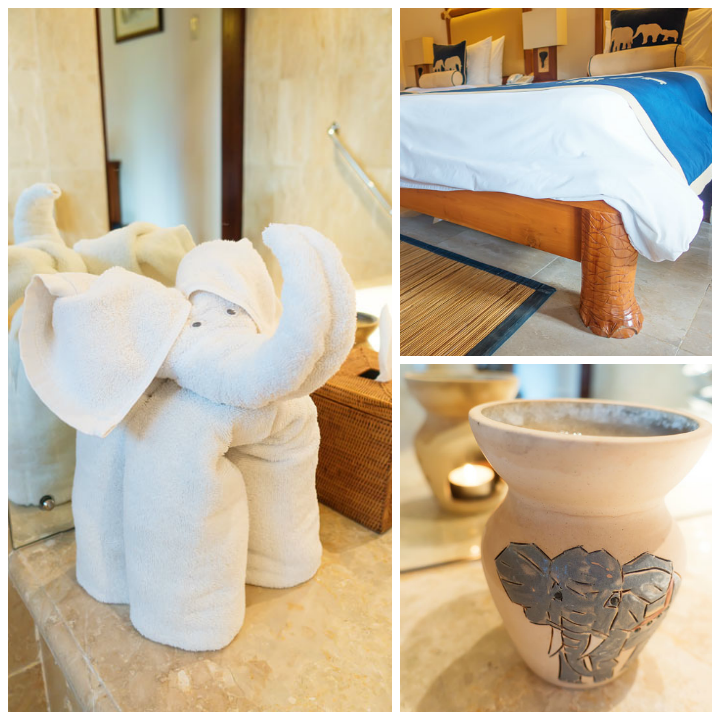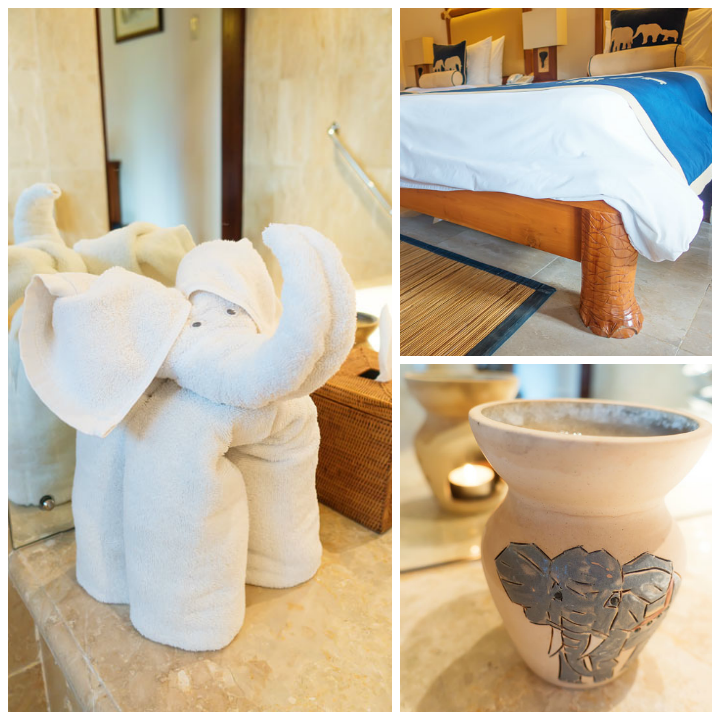 Loved all the elephant touches.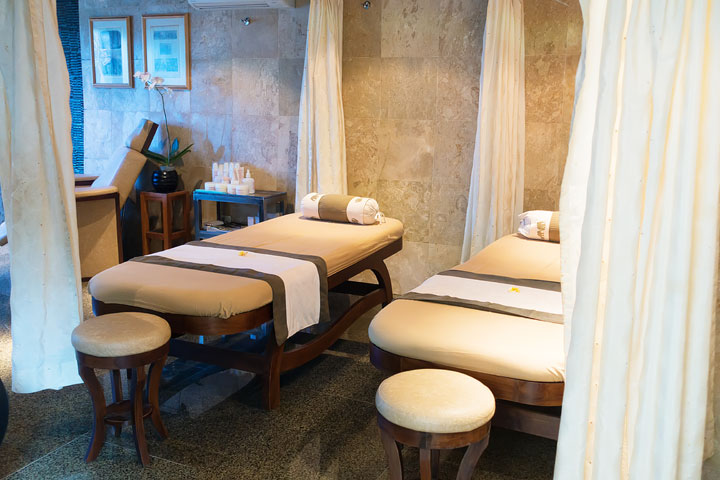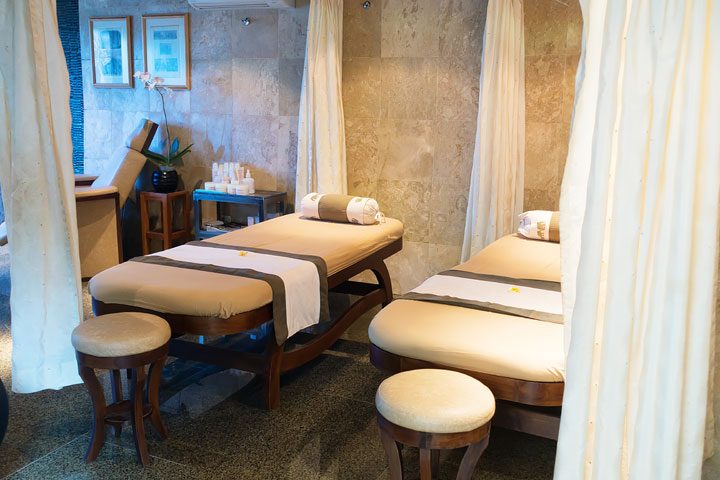 There's also a small full-service spa on the property that overlooks the resort. You can get a massage or pedicure while watching the elephants roam. And the prices are too good to pass up. A 90-minute hot stone massage was around $40 USD.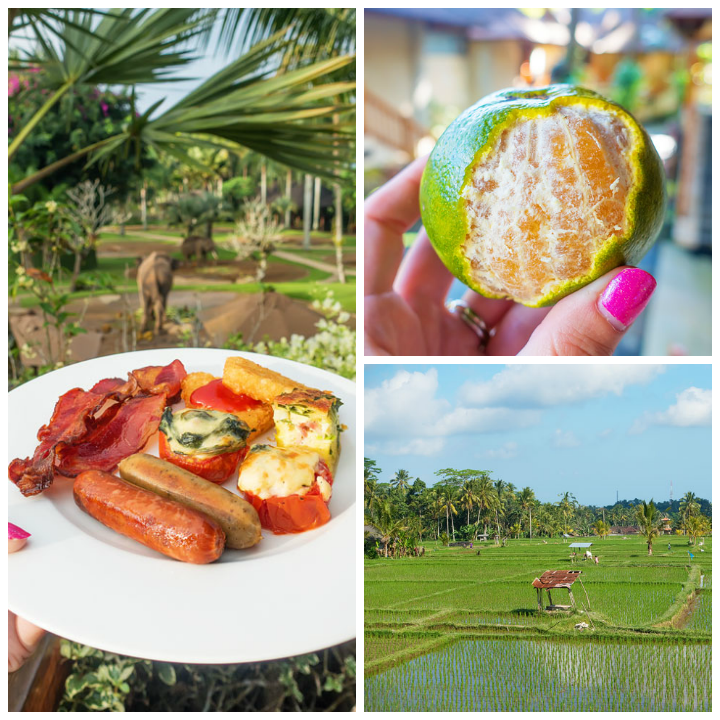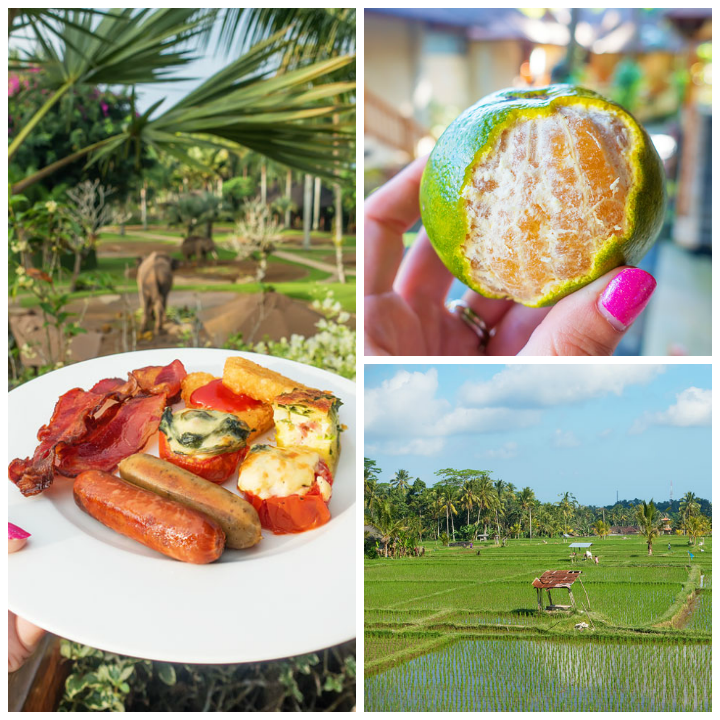 Breakfast in the morning also overlooks the elephants and rice fields. I never knew that oranges grown in tropical climates have green skin!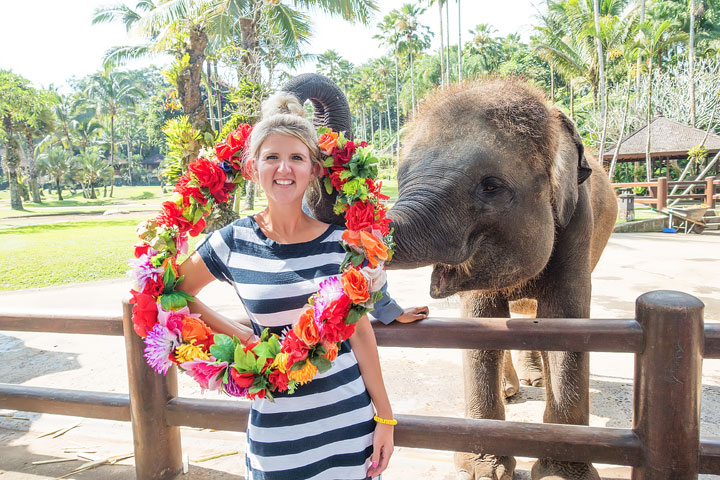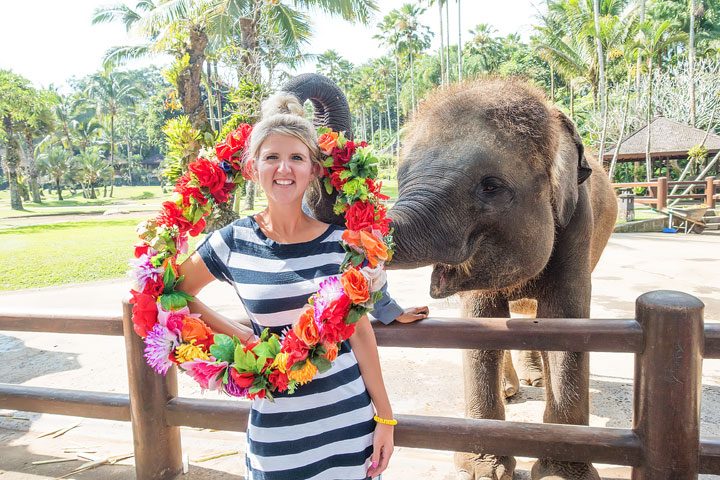 The elephants were so, so sweet and so incredibly smart. I was blown away by how smart and sweet they were!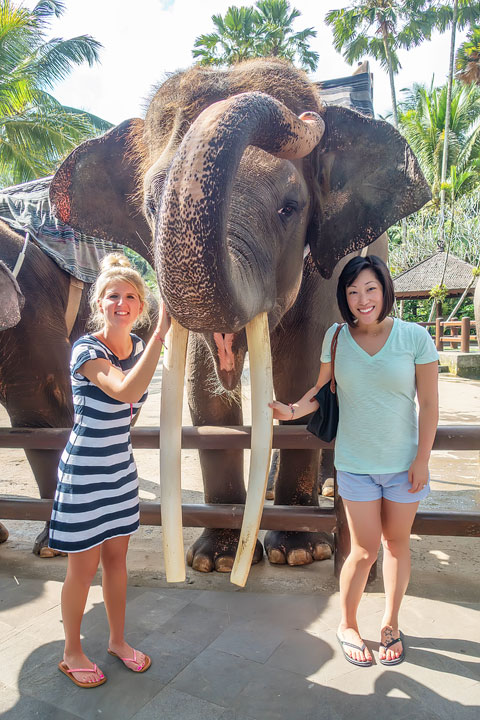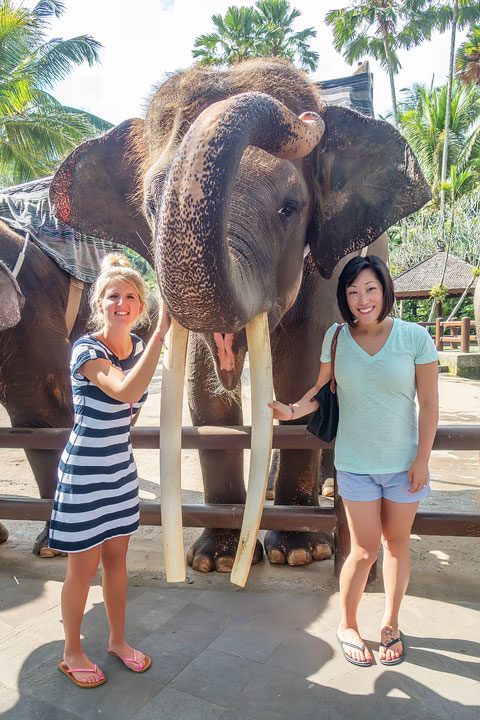 We could not get enough of them!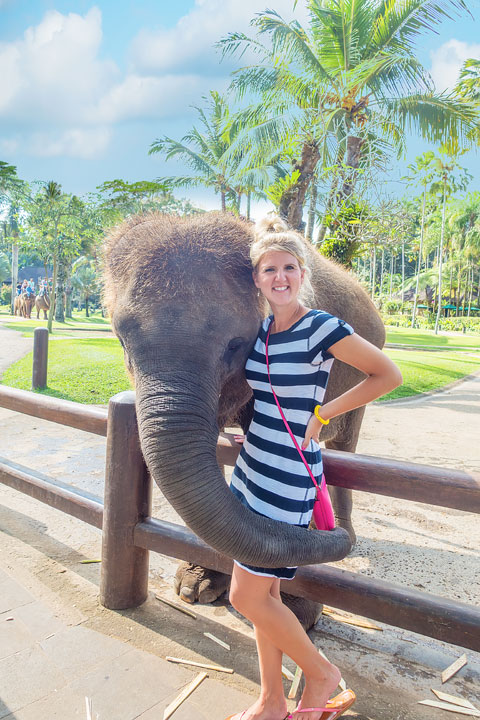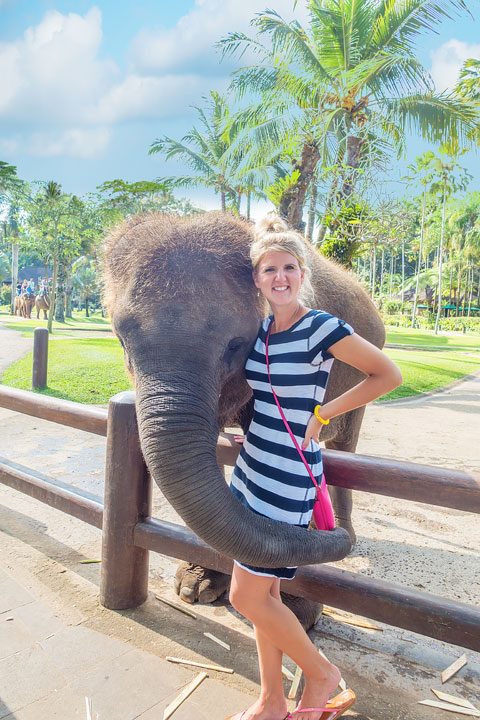 Loved all the baby elephant hugs!! This is Fajar, she's 2.5 years old, and is the youngest elephant in the park.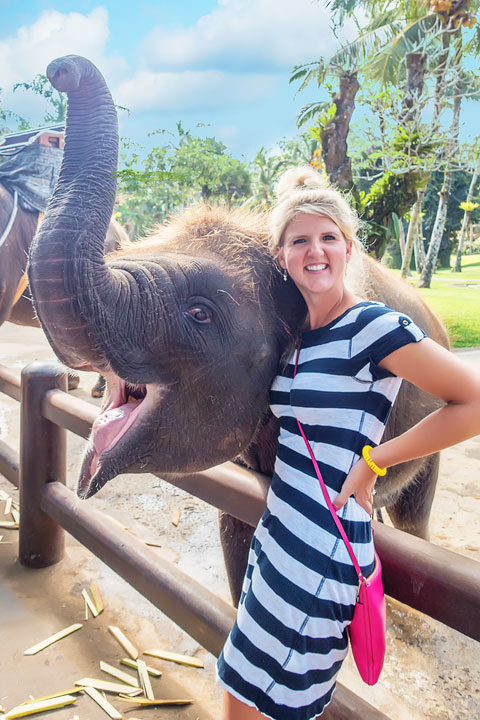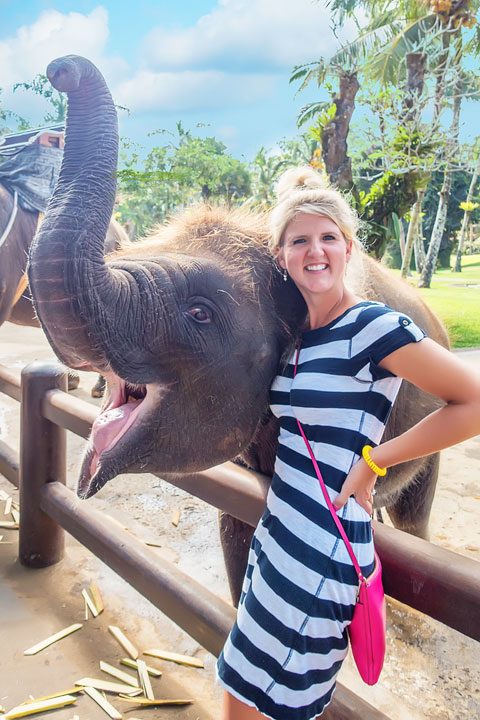 Such a sweet girl!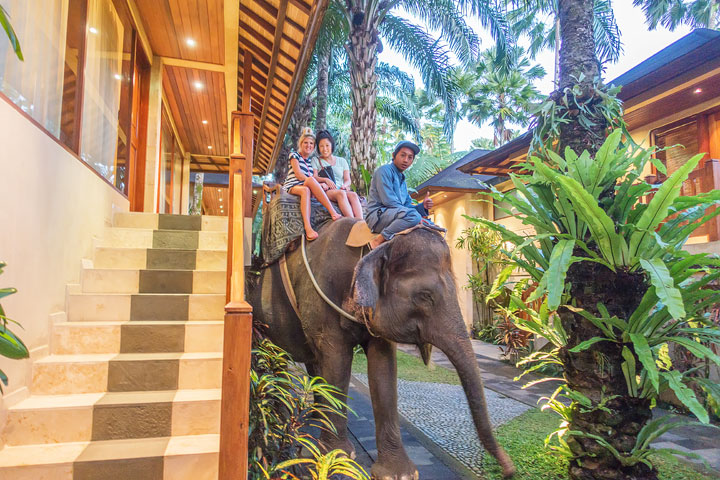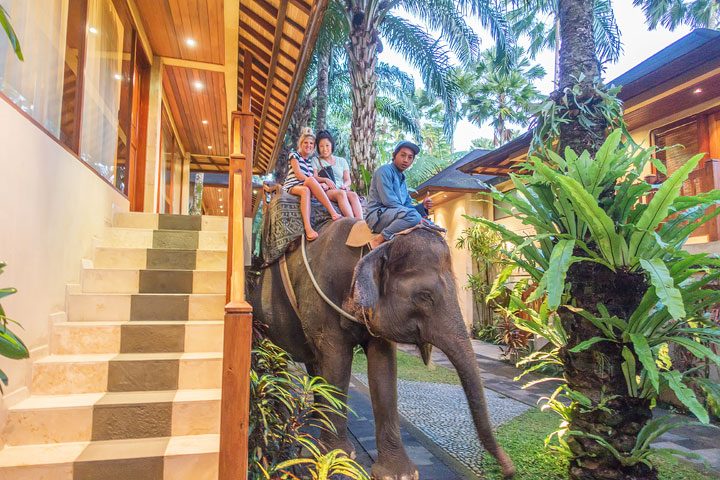 That night we had the ultimate ride to dinner. An elephant came right to our door and picked us up!!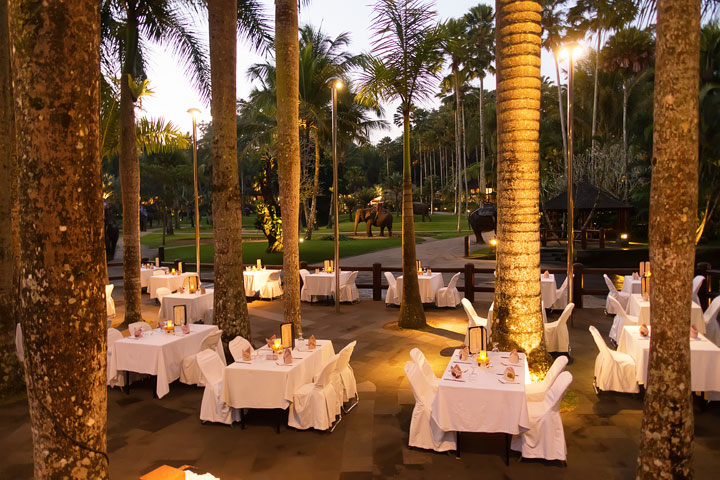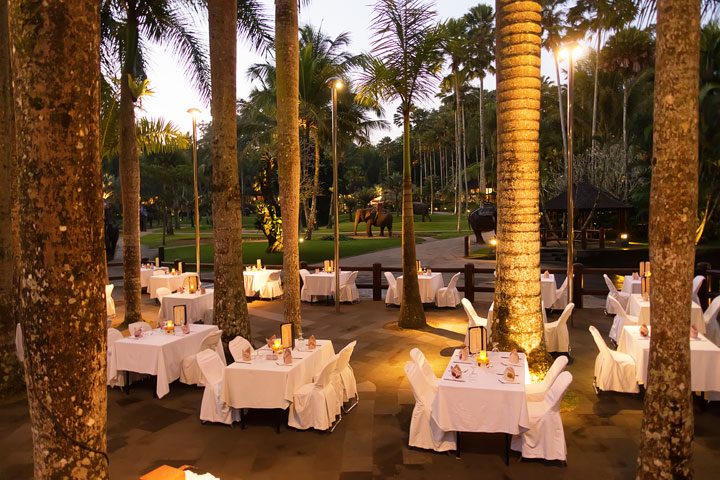 She took us on a ride around the resort, then dropped us off at a beautiful white-table cloth picnic overlooking the elephants.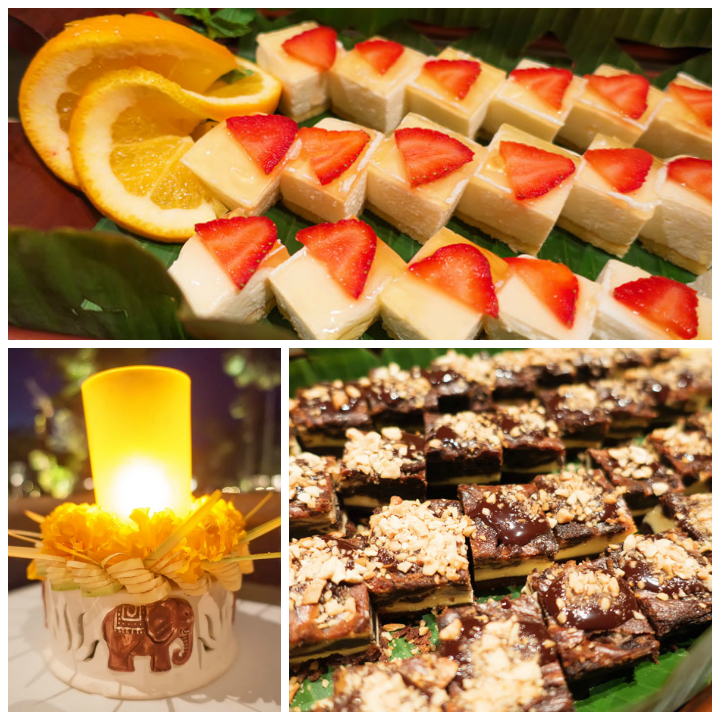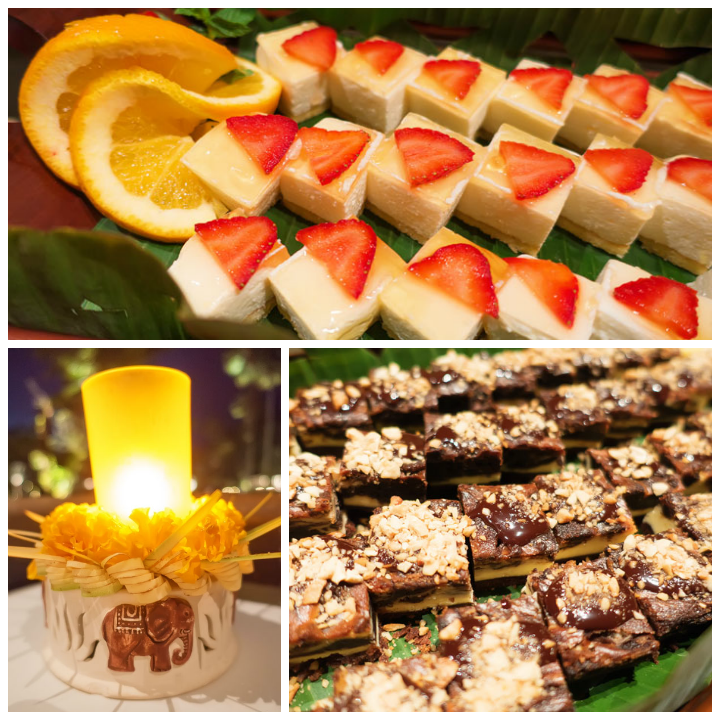 It was an unforgettable evening.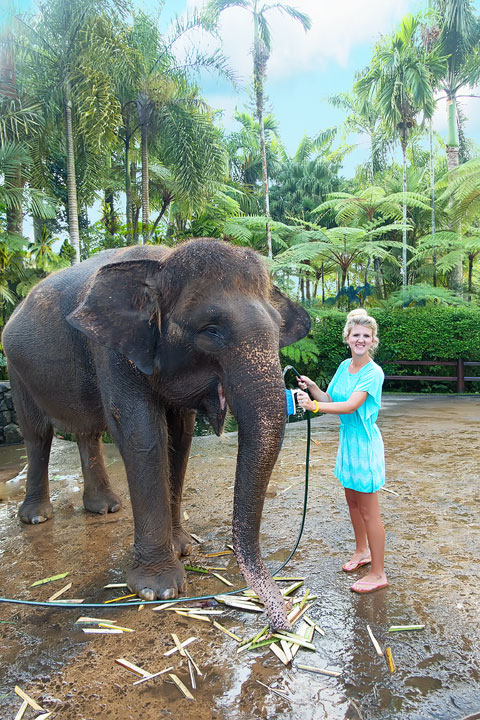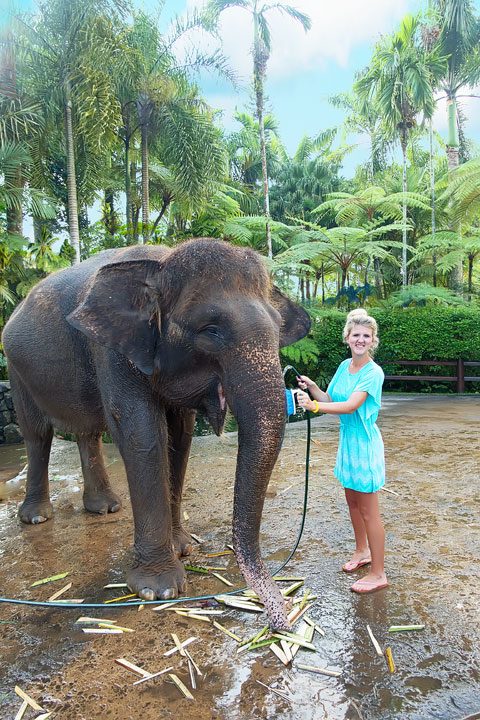 The next morning we got up and bathed the elephants.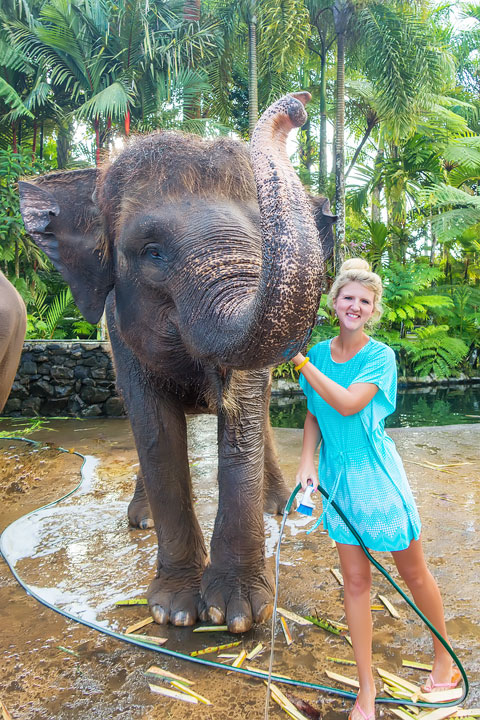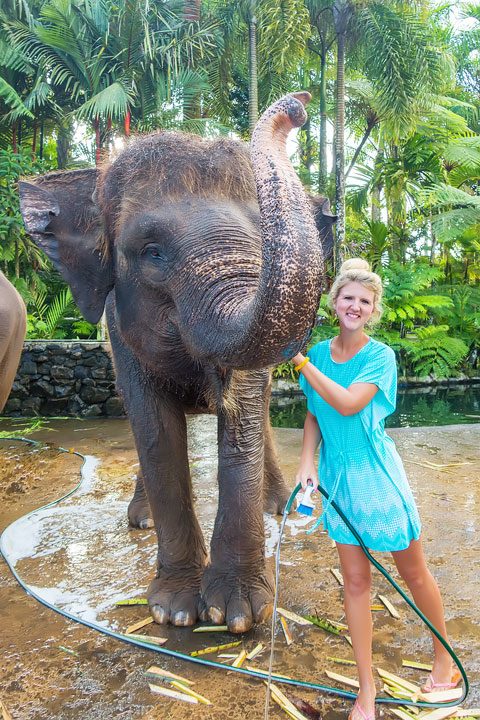 They love being scrubbed and bathed!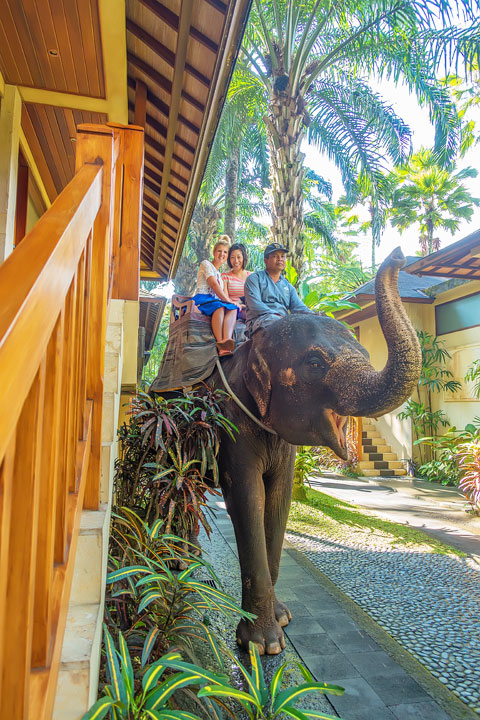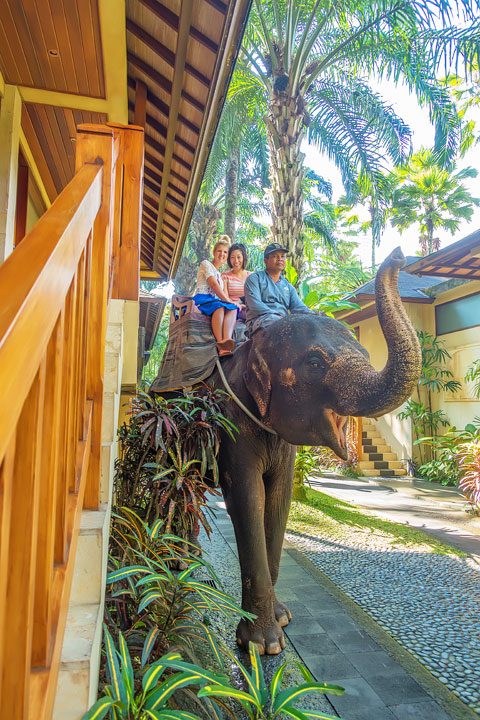 Before we left we took one more ride through the jungle. This sweet girl is Mona. She picked us up right at our front door. Pictured here is her keeper Norman. They have been together for 14 years.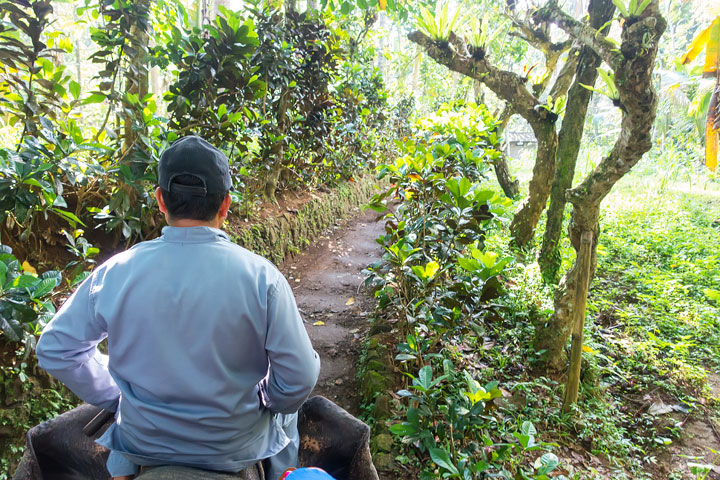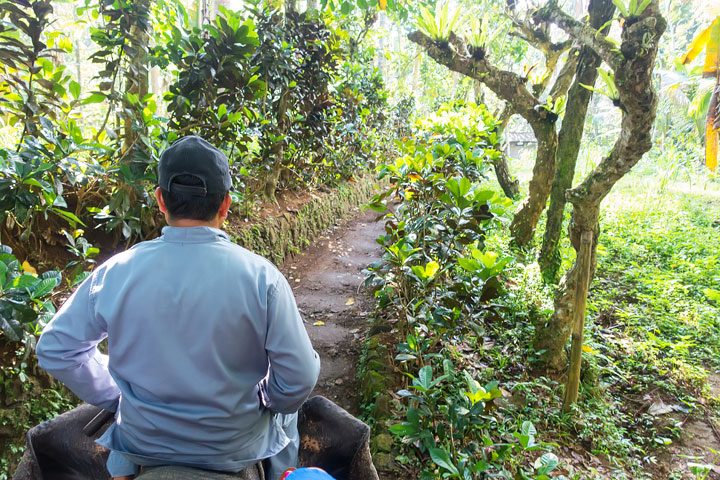 A lot of people may disagree with this post and say elephants should be in the wild and not captive. While I do think that ideally, yes, elephants should be able to roam free in the wild, these elephants were rescued from Sumatra where they are often killed due to illegal hunting. The Elephant Safari Park Lodge offers this place as a refuge for Sumatran elephants who are living in terrible conditions. In my eyes, this is a better alternative than being endangered and suffering in the wild in Sumatra. They elephants here are happy, sweet, calm, SO smart, well fed, and have been with their own personal caretaker for years. If you love elephants, this is a once-in-a-lifetime experience you don't want to miss.
Be sure to check out Julie's post about our elephant adventure.
Until next time! xoxo