We stayed in the perfect hotel when we visited Montreux, Switzerland! Check out everything we loved about our stay as well as the best places to eat in Montreux!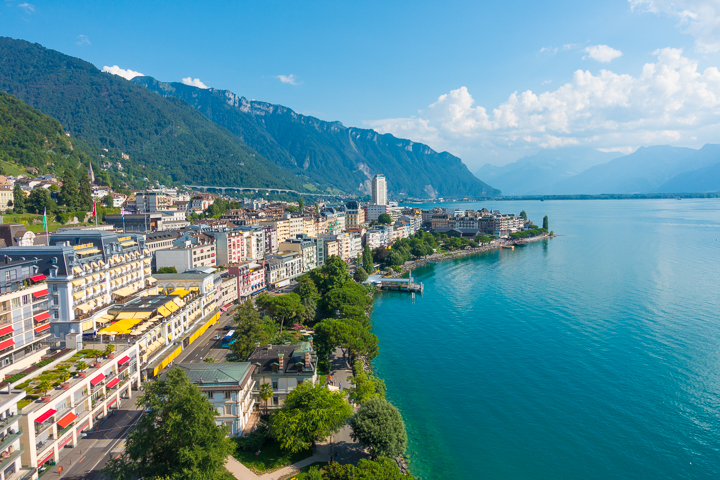 Where to Stay in Montreux, Switzerland
While we were in Montreux, we stayed at the Eurotel Montreux. I absolutely LOVED our hotel so I definitely want to share it with you!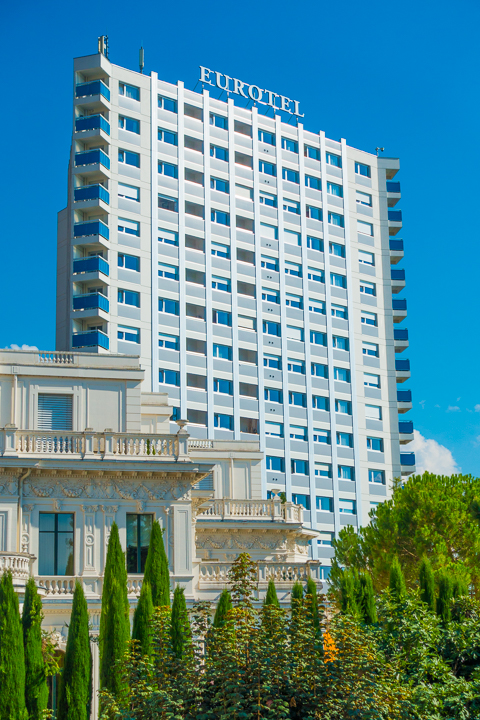 It's right on the water, and it's the tallest hotel in Montreux. Honestly if you want the best view of Montreux, it will be from your balcony at the Eurotel!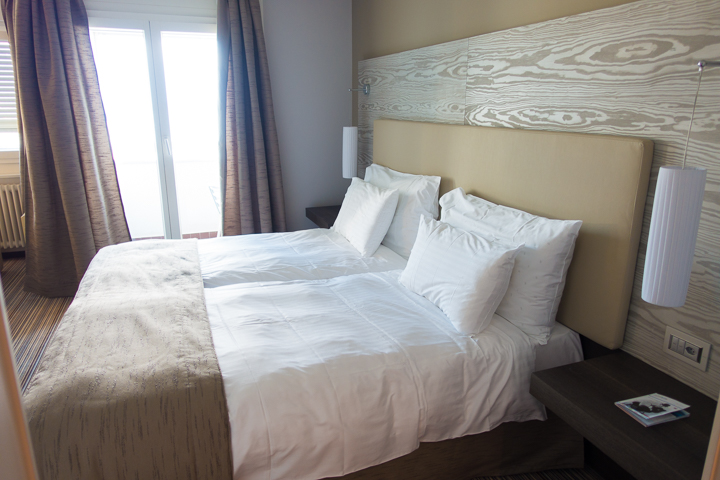 Here's a peek at our room…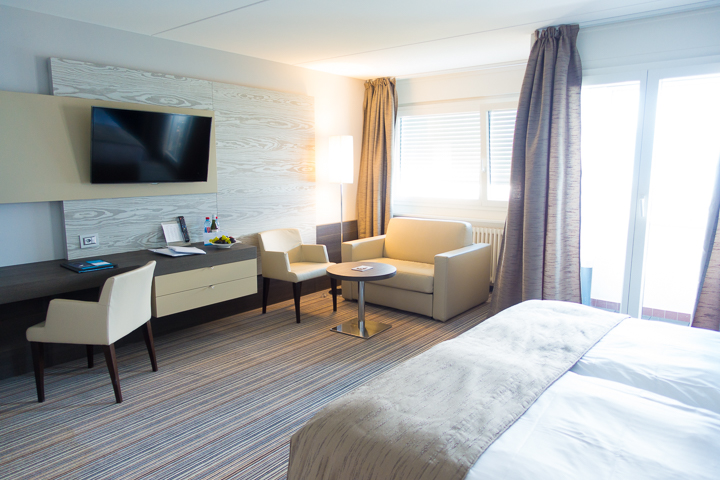 Spacious, comfy, modern rooms, filled with light and a private balcony.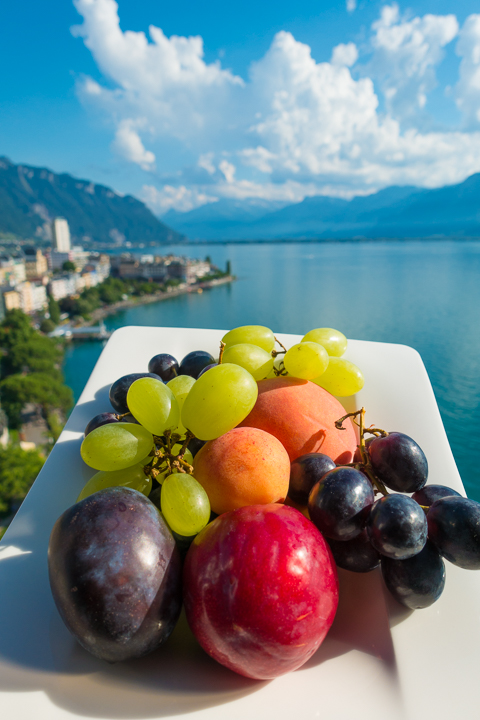 We were greeted with fresh fruit upon our arrival.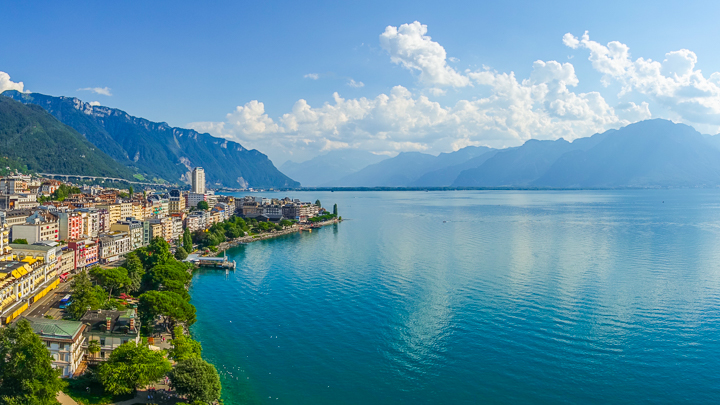 Check. out. this. view!!! LOVED waking up to this every single morning!!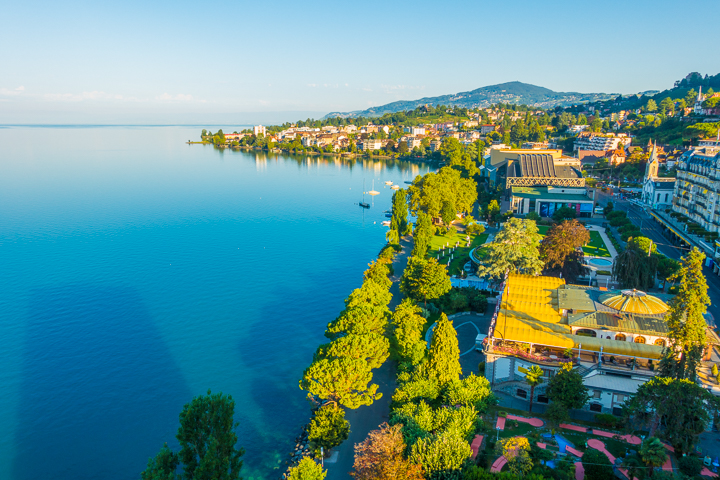 Here was a view from the window on the other side.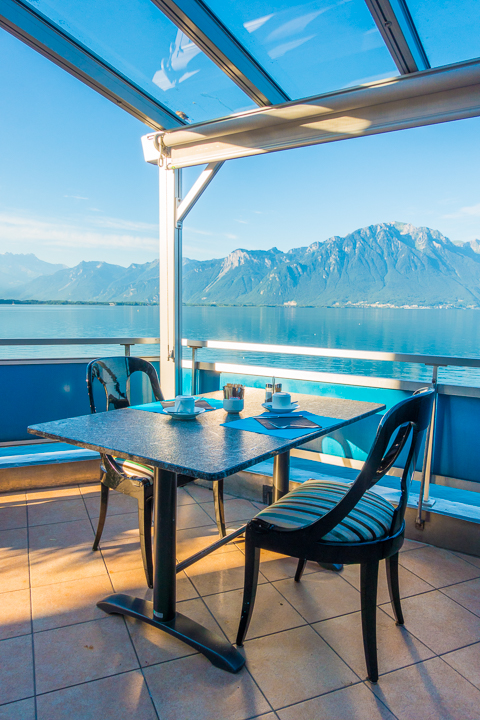 We ate breakfast at the hotel every morning.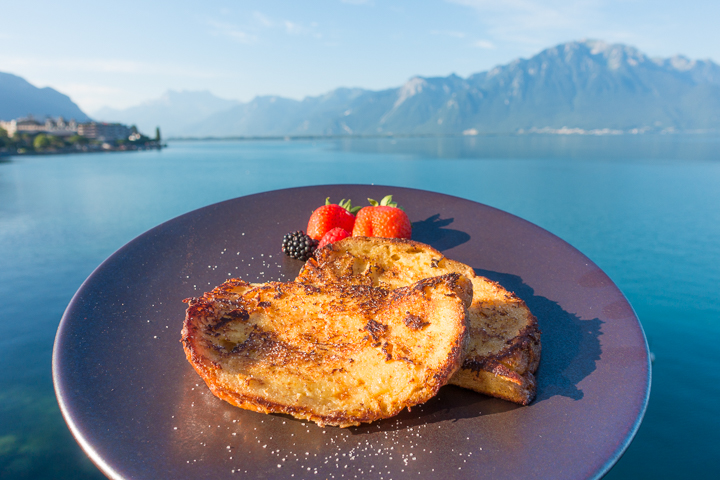 Seriously cannot beat this breakfast view!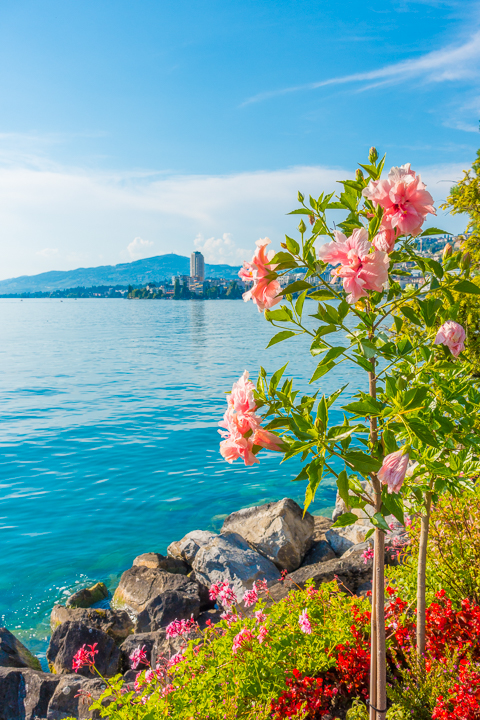 See the towering Eurotel in the background?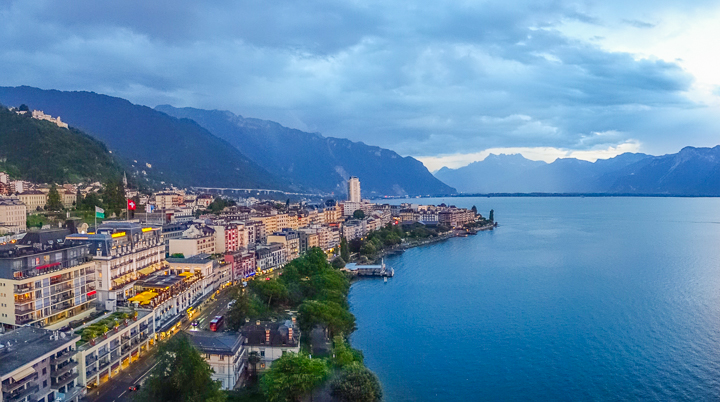 We went to sleep every night with this view as well…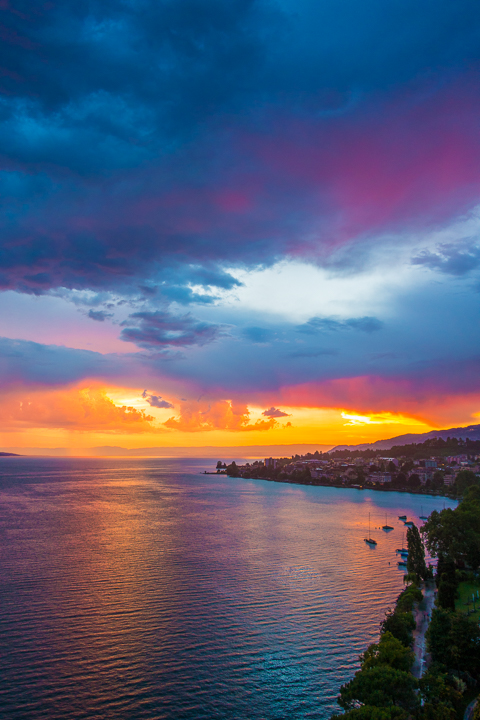 The sunsets are amazing from up here! Right in the comfort of our own room.
---
Where to Eat in Montreux, Switzerland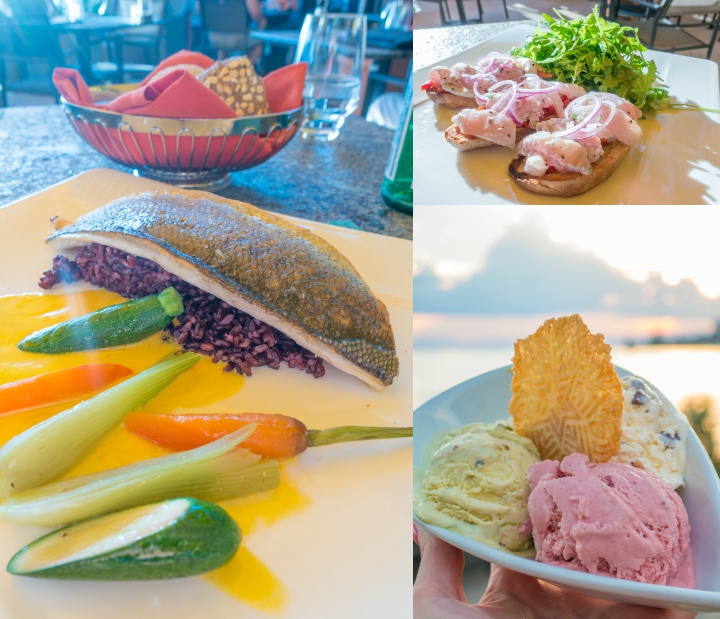 Our first night in Montreux we had dinner at Safran, right in our hotel. The fresh fish and ceviche from the lake were amazing.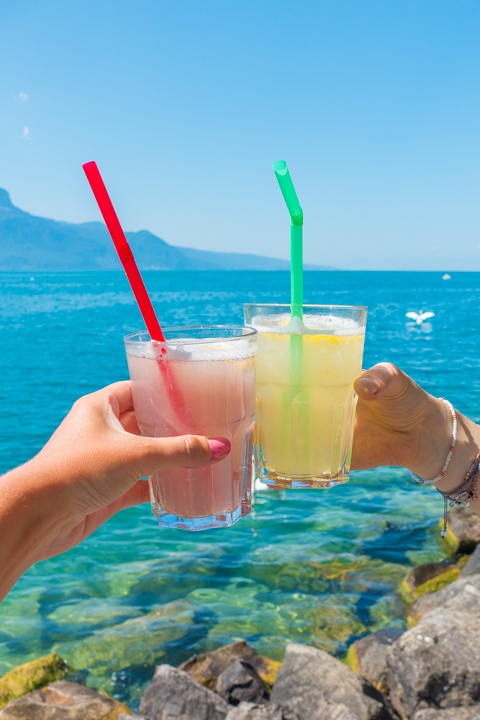 A perfect spot for lunch right on the shores of the lake.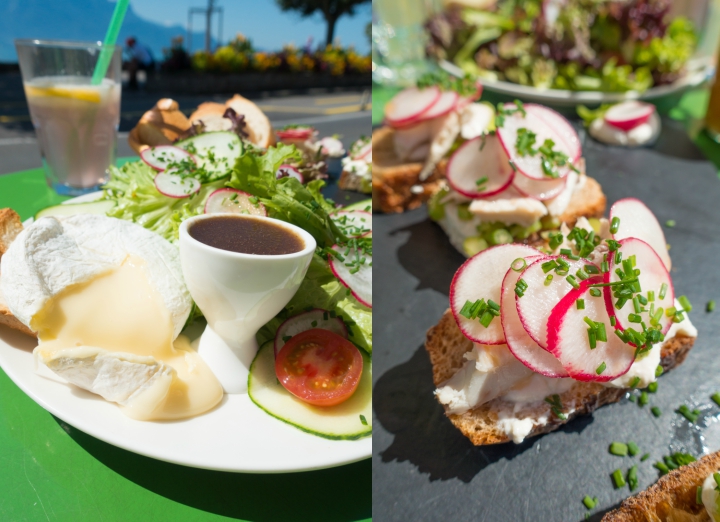 Great for a light lunch with a gorgeous view — you will find a choice of salads, sandwiches and a range of cold cuts and cheeses.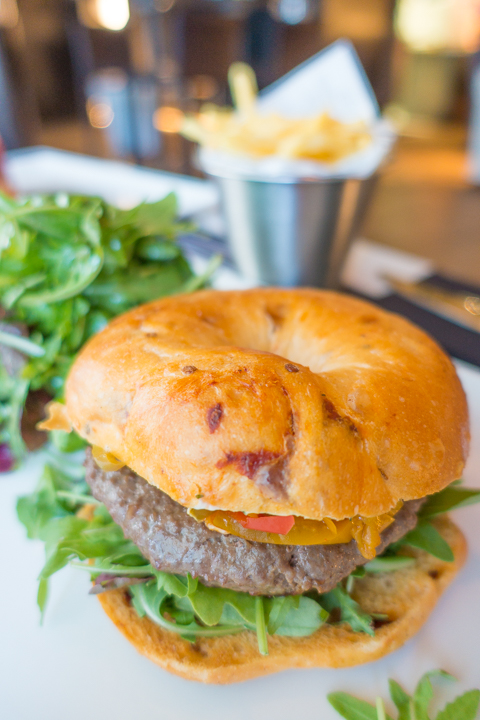 The KJU's menu focuses on fresh, local and seasonal produce from Vevey's local producers. Here you'll experience the best of this beautiful and rich region. The menu changes with the season and supply availability.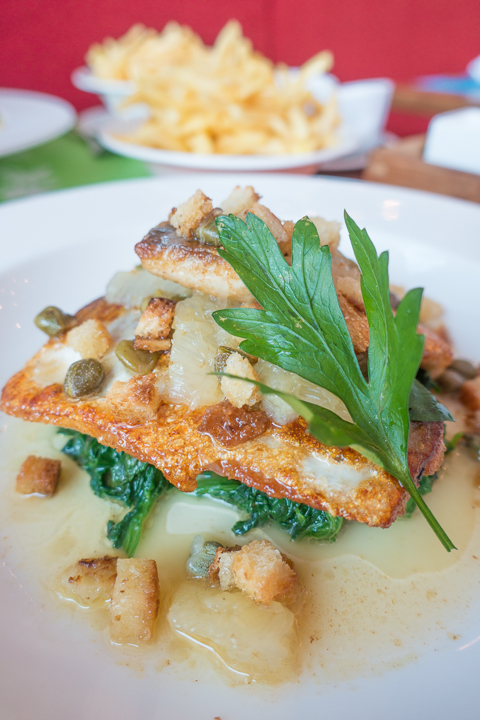 Delicious food and casual atmosphere with a daily changing menu from fresh and seasonal products.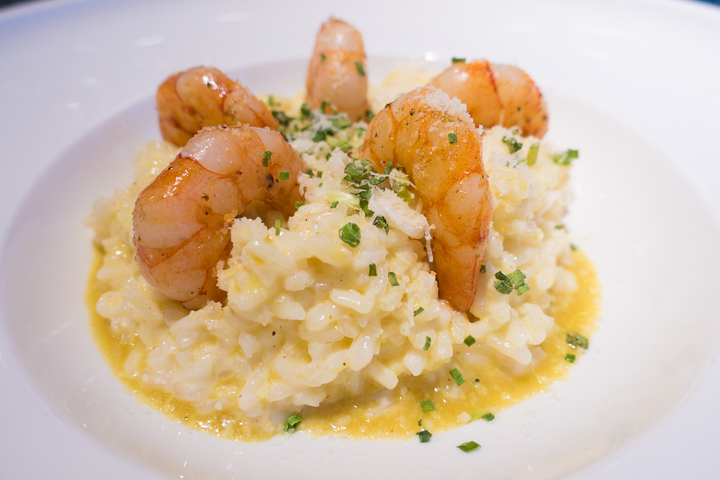 French-inspired cuisine in a bright, modern setting with a convenient location right next to the train station. This shrimp risotto was TO DIE FOR!!! :)
After two incredible weeks in Switzerland it was time to come home. I seriously did not want to leave, and before I did I was already making plans to return. So in love with Switzerland!