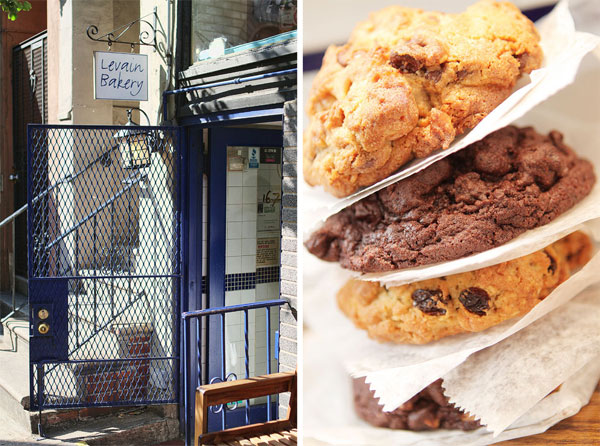 After all our fun at the BlogHer expo on Saturday morning, Jenny and I were so excited to head for the Upper West Side and sample some delicious cookies from the famous Levain Bakery. We were both surprised at its tiny, tucked away location! Hidden down a short flight of stairs, we missed it the first time we walked past- even with my GPS telling us exactly where it was!
Of course, once we finally got there, we had to sample all four of Levain's highly touted cookies.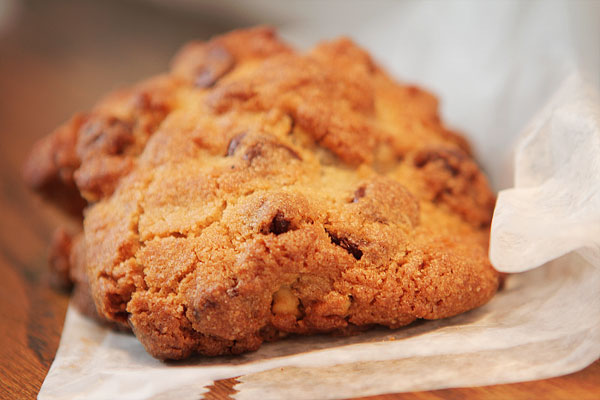 Here we go! First was the Chocolate Chip Walnut.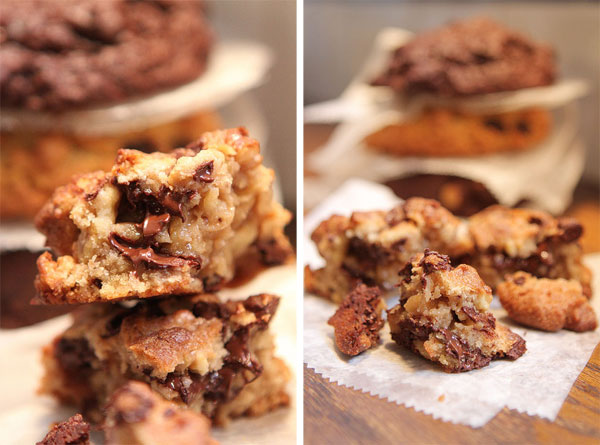 Left: Photo via Jenny
We dug right in! I like walnuts, but I'm a traditionalist when it comes to chocolate chip cookies. I prefer pretty much all desserts (cookies, brownies, ice cream sundaes) sans nuts. What about you?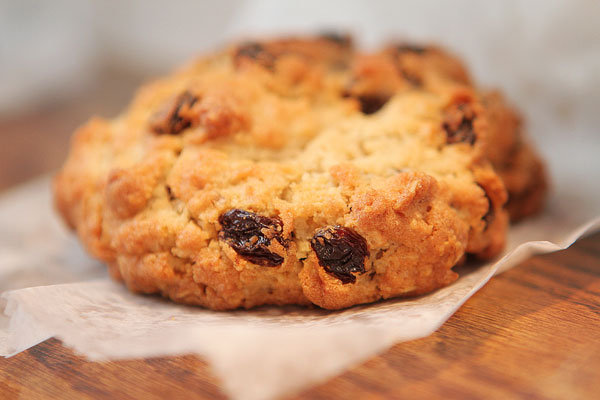 Next was the Oatmeal Raisin.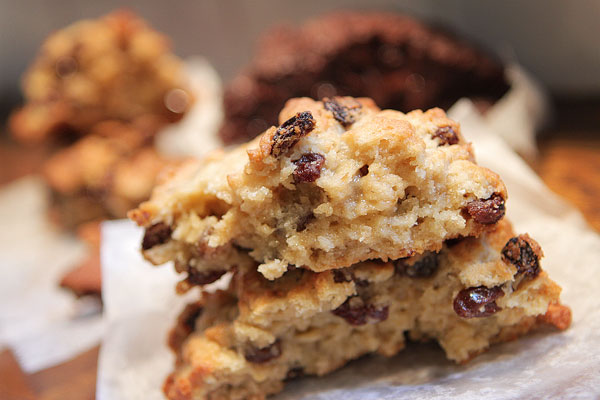 Okay, we are so silly! Neither of us really like raisins, but we totally wanted to try it anyway! :)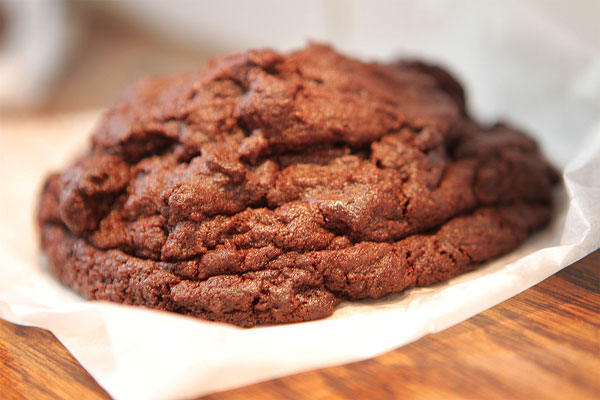 Okay. Now for the good stuff. Dark Chocolate Chocolate Chip.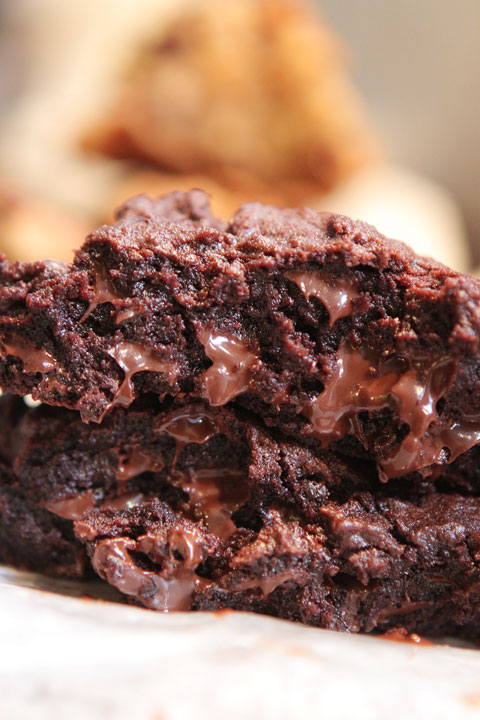 Oh so warm and melty and gooey!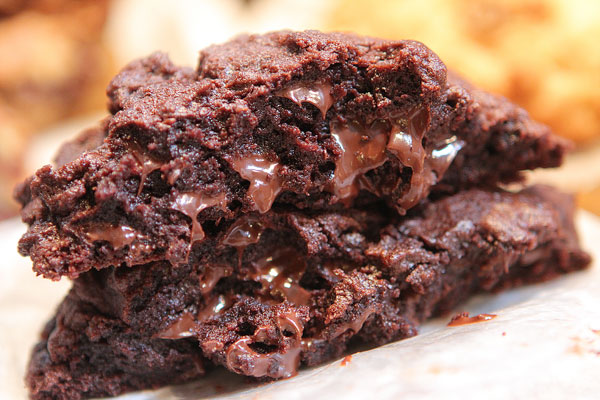 Extremely decadent and rich. Loved this one!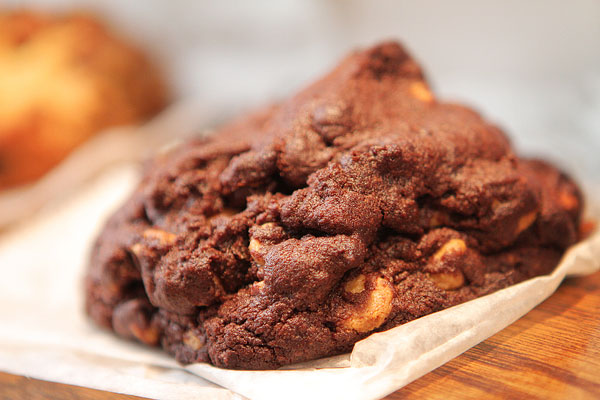 And the fourth and final cookie from Levain… The Dark Chocolate Peanut Butter Chip.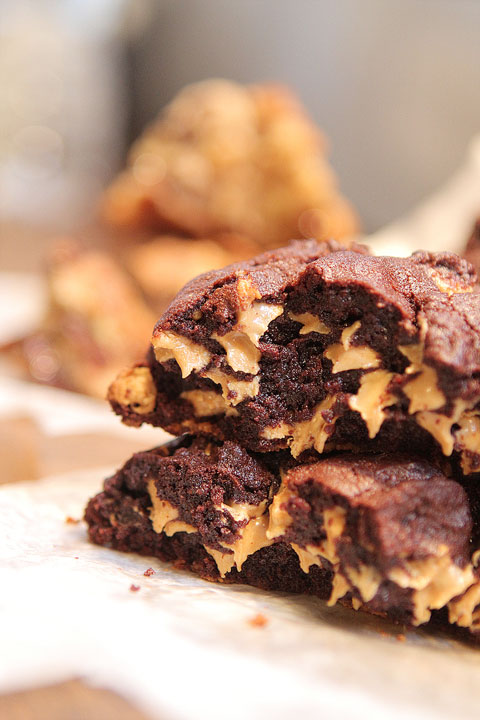 Oh. my. gracious.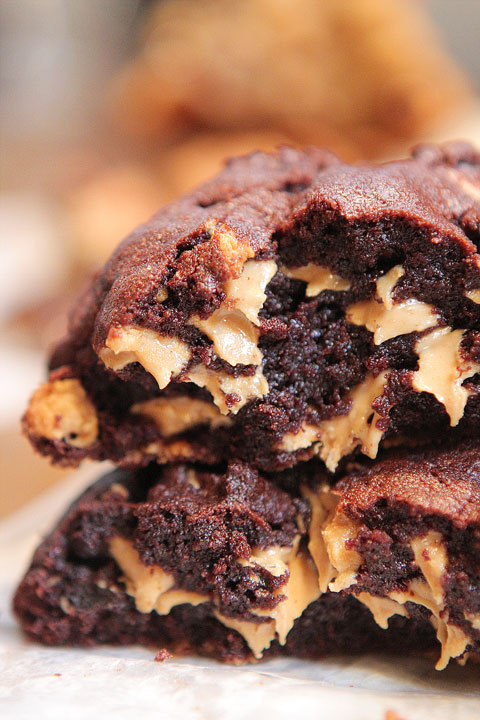 I really want to know how they got their peanut butter chips so smooth, and creamy, and melty!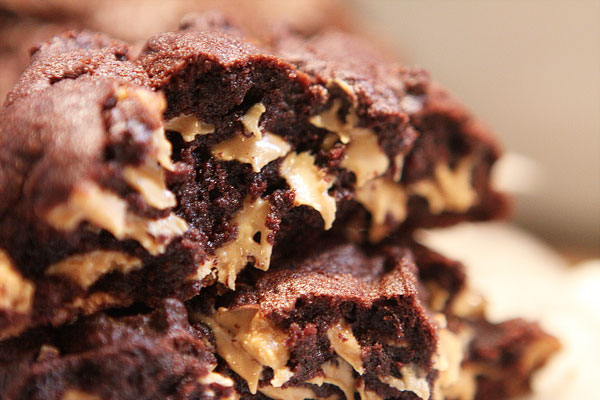 Photo via Jenny
By the number of pictures we took of this one…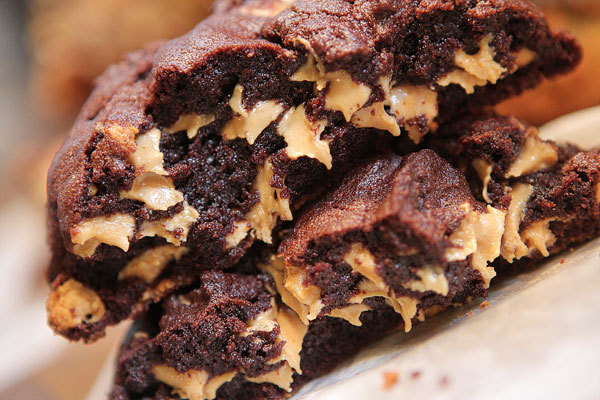 I'll just let you guess which one was our favorite. ;)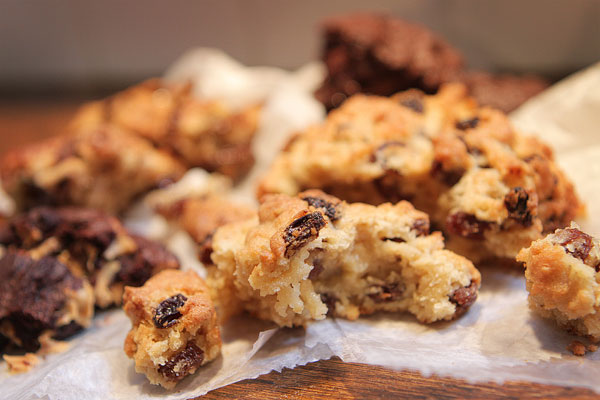 Levain cookie massacre! There were no survivors.