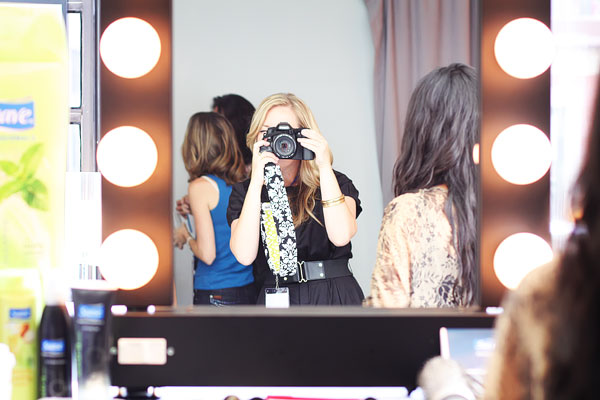 On Saturday morning (and day 3 of our NYC trip) Jenny and I headed up to the penthouse of the Royalton for the next Unilever pampering event! They had flown in red-carpet stylists from LA and set up 2 salon chairs in the penthouse where they would style our hair and make sure we were ready for the day! :) I posted this pic to Facebook while I was getting my hair done…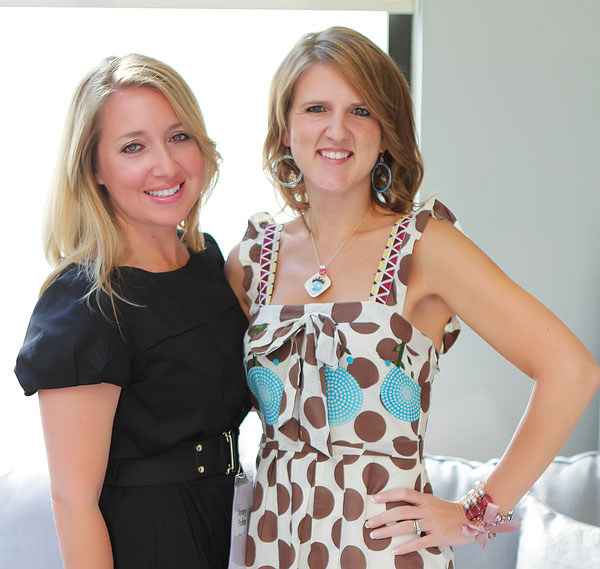 And here we are after! :)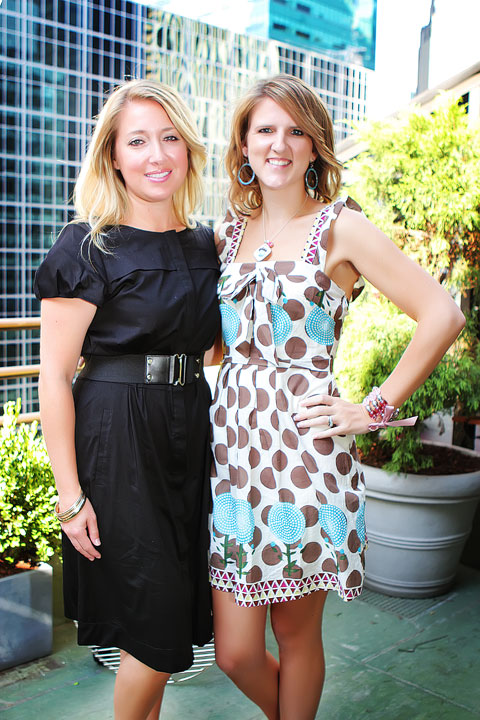 The weather was absolutely gorgeous that day. We stepped out on the penthouse balcony for a pic!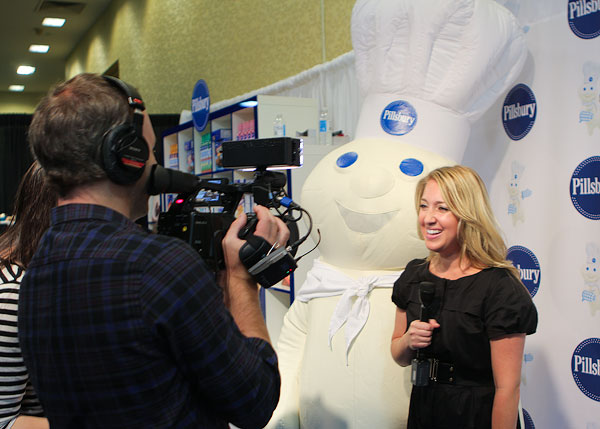 The first thing we wanted to do on Saturday was head over to the BlogHer '10 expo and check it out. Jenny had friends from the Pillsbury & McDonalds booths that she wanted to say hi to! :) Let me see if I can describe the expo to you.. The expo was insane! :) It was two stories of gigantic ballrooms filled with booths from different vendors. The first floor was everyday, name-brand products you are probably familiar with like Febreeze, Eucerin, and White House Black Market. The second floor was all food! :) You could go from booth to booth and most of them had those reusable canvas shopping bags filled with full-sized samples of their new products that they were handing out. The second floor booths all had yummy samples of their new food lines! We tried chocolate milk & milkshakes from the Got Milk booth, cupcakes, brownies & cookies from the Pillsbury booth, and some really yummy new breakfast products from the Jimmy Dean Booth. My favorite was the Butterfinger booth… They gave me 6 (yes 6!) full-sized Butterfinger bars and and entire bag (like you would buy at Halloween) of their new Butterfinger Snackerz. Talk about trick or treating for adults! Kevin's been making Butterfinger milkshakes every night since I've been back. I'm now addicted to them.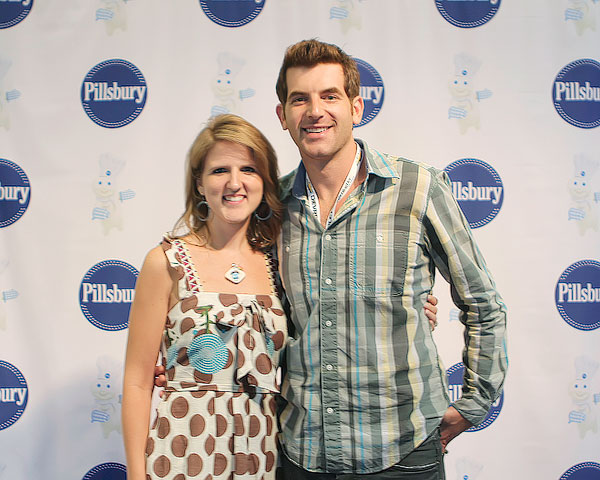 Oh! And guess who we met at the Pillsbury booth… Adam Gertler from Food Network! I love him from "The Best Thing I Ever Ate!" What a cutie and a sweetie! I had messed with the settings on my camera and couldn't stop giggling like a school girl, so I turned out kinda blurry in all the pics. Oops!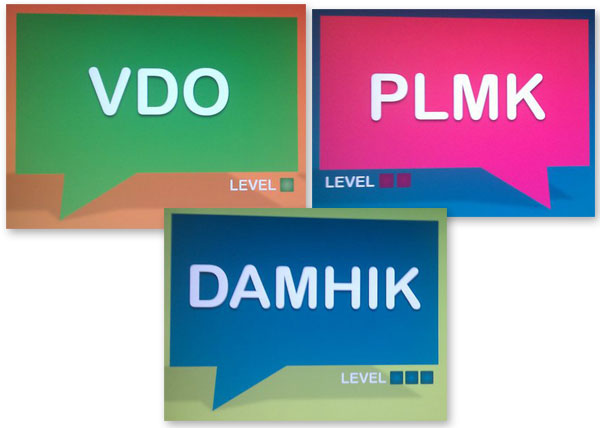 We were almost ready to leave, but I saw the T-mobile booth on our way out and wanted to stop by real quick. They asked us if we wanted to play a game for a chance to win a free cell phone! I have the pretty cool T-mobile G1 Android phone, and I figured these would just be one of their regular cell phones that they give out free to new customers anyway… but we decided, what the heck! We'll give it a shot! :) The game was TXT TRANSL8… They showed us texting acronyms like LOL and we had to guess what they stood for.
Jenny went first and her first one was PZA. She guessed pizza! I would've *never* gotten that. Her last one was HAGS. Have a great summer!
These are the three I got. They got progressively harder! Jenny totally had to help me with that first one. I probably would've guessed voodoo. But then after seeing her whip out four in a row without breaking a sweat, I started to get the hang of it! :) I got the second one right off the bat. PLMK. And then the third one… don't ask me how I knew that one!!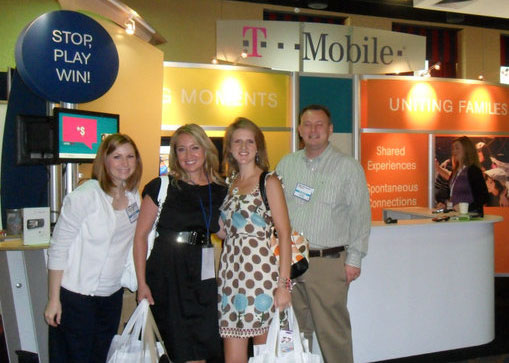 Photo via T-Mobile
Low and behold.. We won!! :) And we were so surprised to see that they were giving out some of their really cool phones! Jenny picked the MyTouch and I picked the Motorola Cliq XT. It has a 5 MP camera with a flash. Seriously.
Here are all the texting acronyms and their translations from the game. I love the *$ one! I could use some *$ right about now! ;)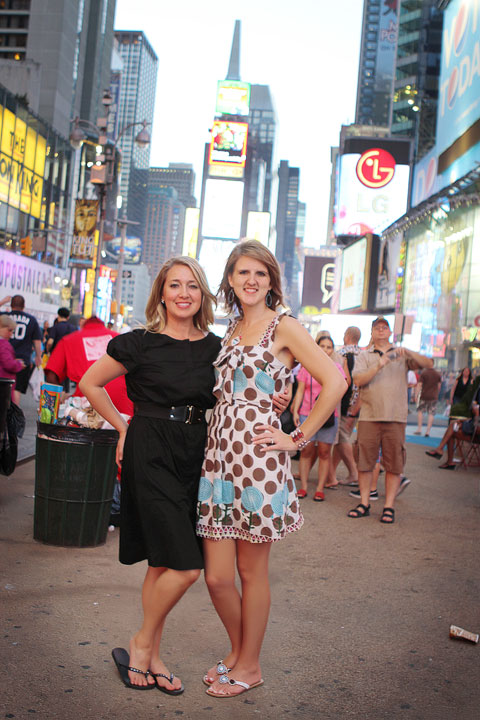 Later that same day…
Levain Bakery! After having a total blast at the Expo we were ready for some cookies!
Check out Jenny's awesome post about all the Unilever pampering and the BlogHer expo!
Talk soon! :)