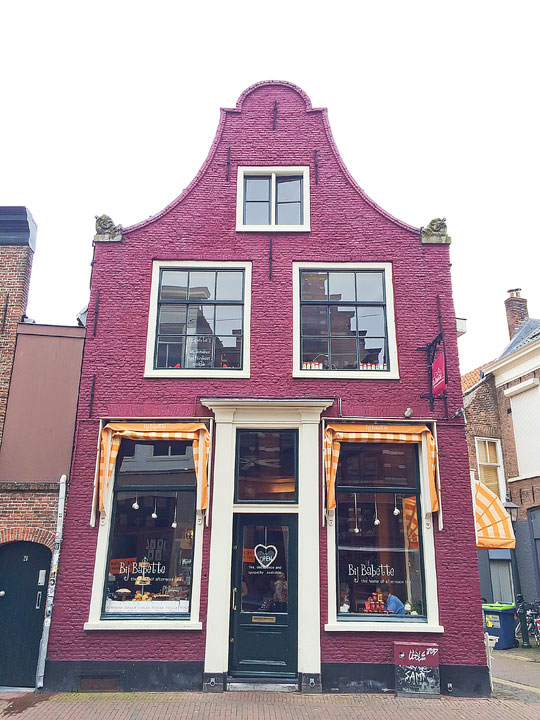 When my friend Stephanie and I were in Amsterdam, we took a short 15 minute train ride to Haarlem, a quiet town just outside of Amsterdam to visit the Corrie ten Boom house. Haarlem was such a charming little town, and I wanted to share some of the fun shops we found in case you ever have the opportunity to go. Our first stop was a cute purple tea shop, Bij Babette.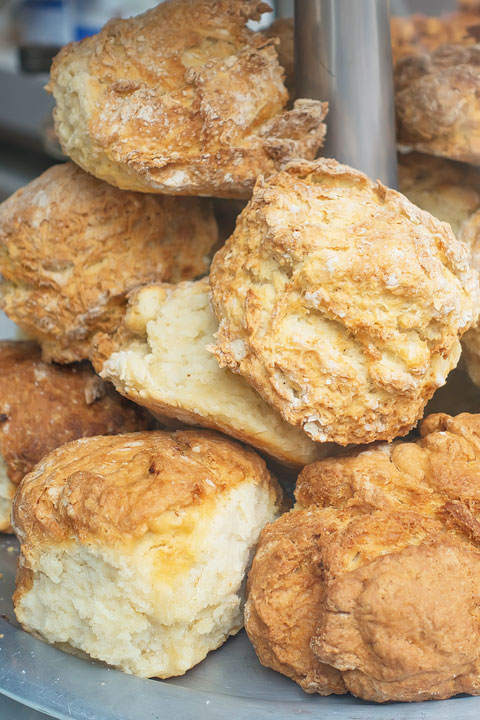 When we saw these amazingly fluffy looking scones in a window, we knew we had to pop in and check this place out!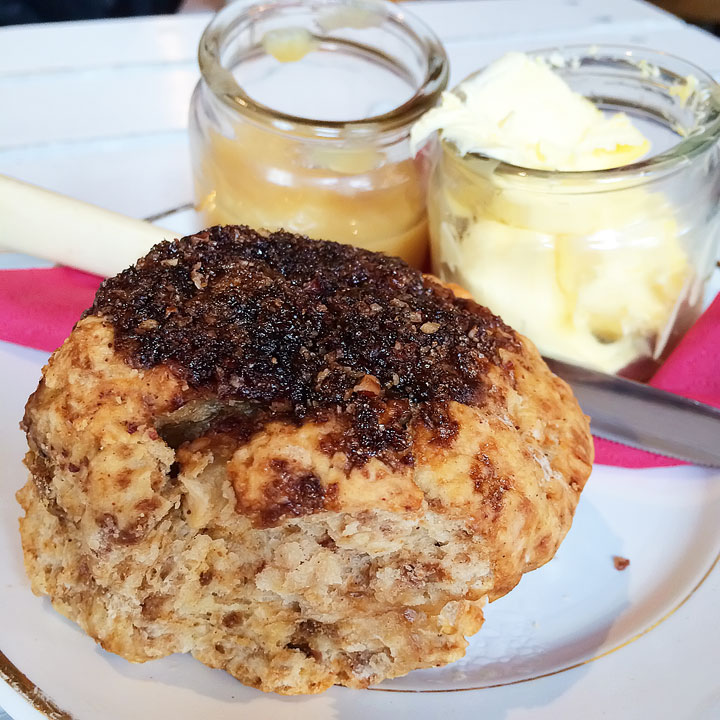 We tried this delicious apple cinnamon scone…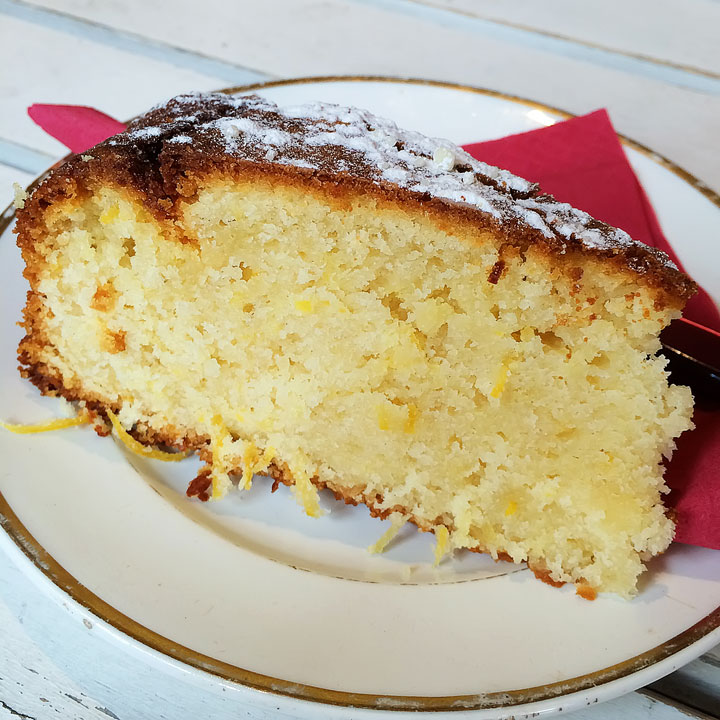 And a decadent slice of lemon cake!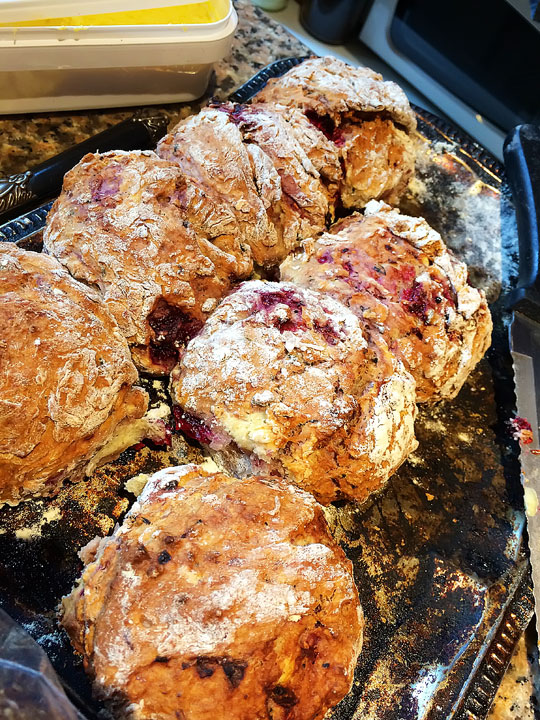 Their scones were to die for! This place is a foodie's dream, their kitchen is right behind the counter and they are always experimenting and offering samples.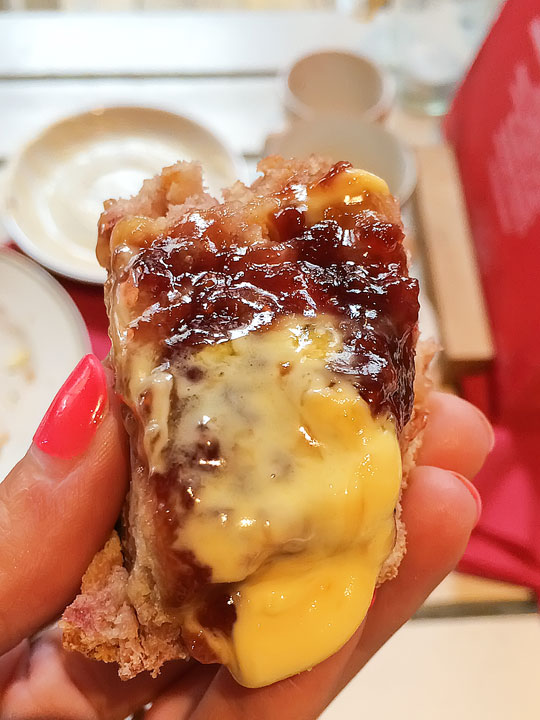 This raspberry scone was a new creation! They gave us a sample with jam and cream. Phenomenal!!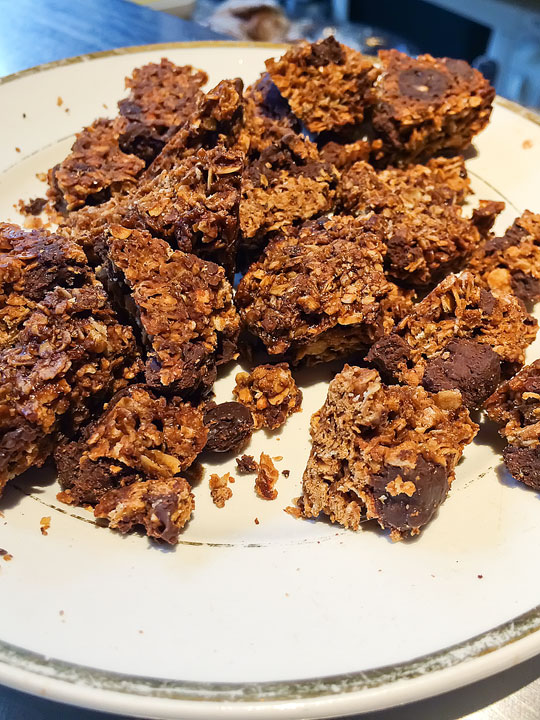 There were also a number of samples along the counter. Their homemade granola was the best I've ever had.
Their hot chocolate is famously called "The Boyfriend Substitute"!! When we saw it on the menu, we knew right then and there it was a must order. They serve steaming milk with high-quality chocolate chips that you stir in and melt yourself. Top with whipped cream and enjoy! Definitely plan a stop here if you're in the area! I would love to come back for afternoon tea here! Actually I would just like to try every single one of their scones! :)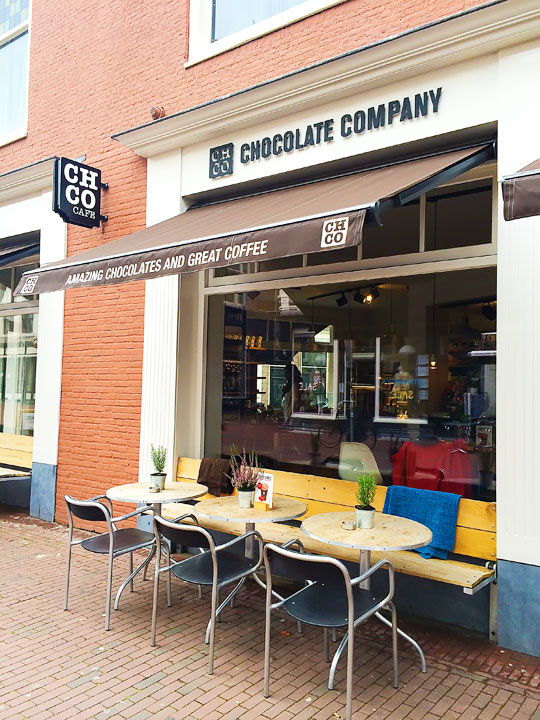 Right across the street from the tea shop is The Chocolate Company CHCO Cafe.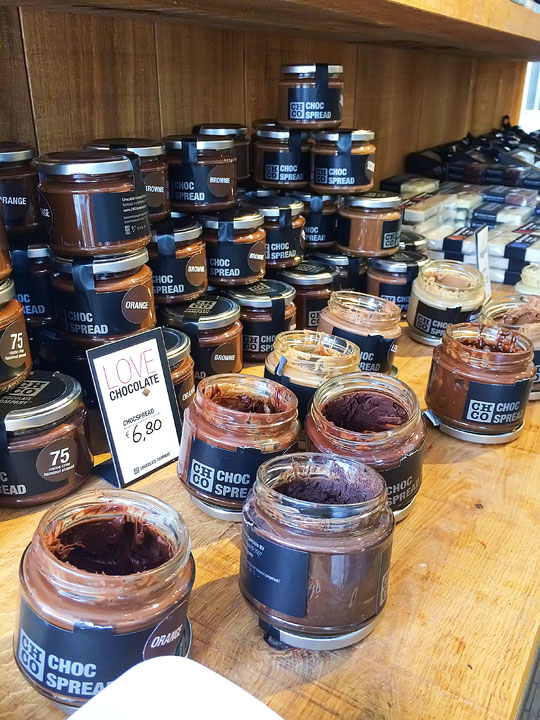 They had all different kinds of fun chocolate spreads, like Caramel Almond, Brownie, and Hazelnut, and you could taste-test them all!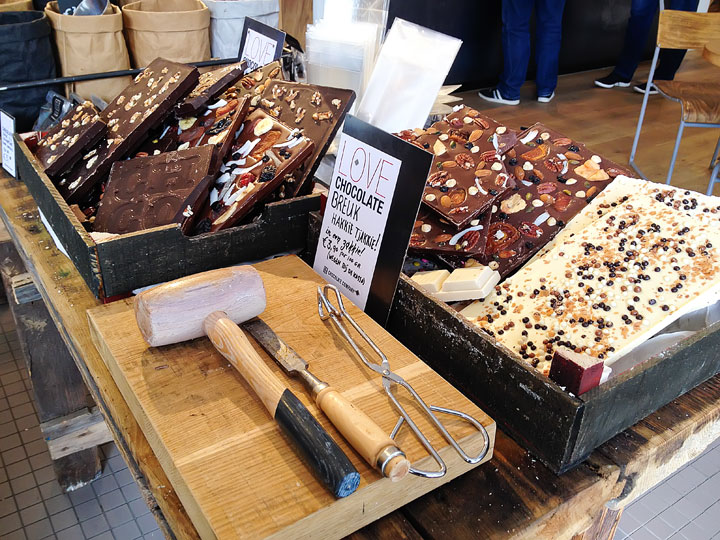 You could even break your own chocolate bark to take home!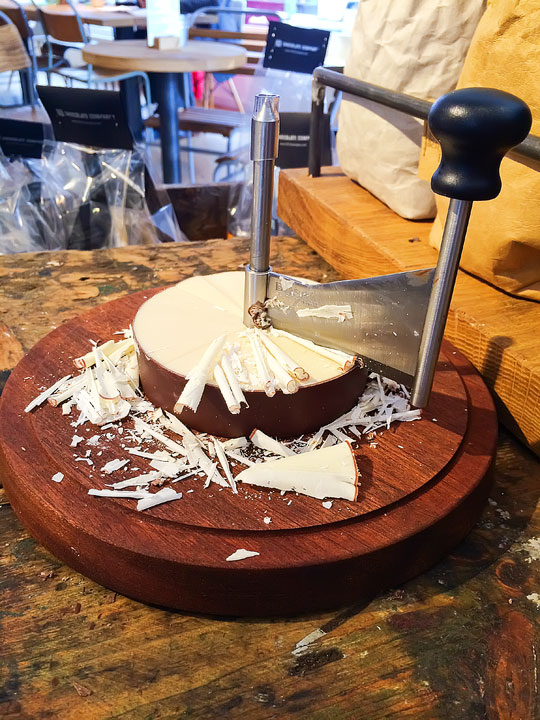 How neat is this chocolate curling machine?? You could buy the machine and wheels of all different kinds of chocolate.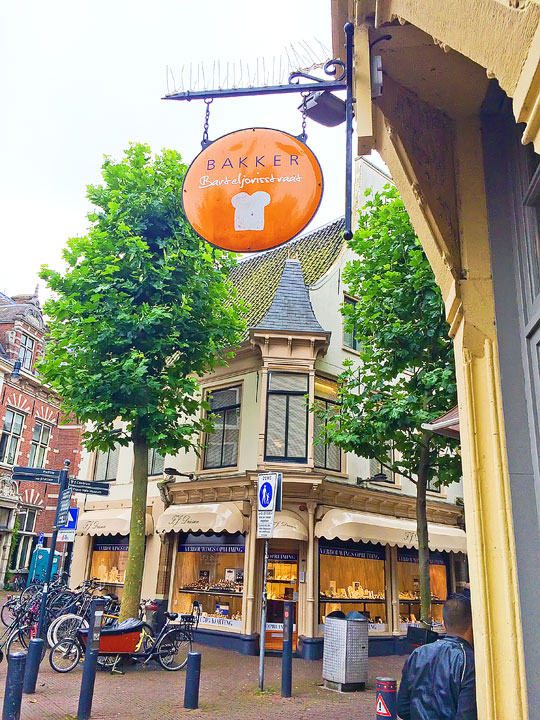 Our last stop was Bakker Barteljorisstraat, on the corner near the Corrie ten Boom house.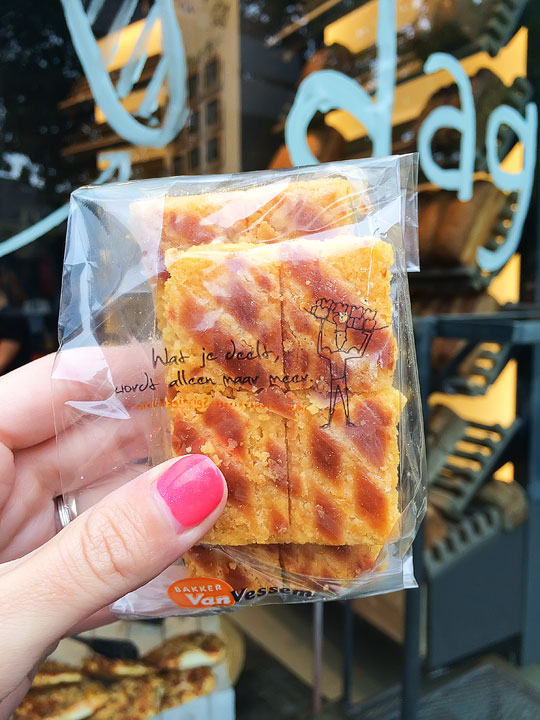 Here we found some of Amsterdam's famous Boterkoek (Butter Cake) which is a MUST try if you are ever in the area!! It's a very soft, buttery cake/cookie — like a soft, super decadent shortbread. You can usually even find it in regular grocery stores in the bakery section, so definitely be on the lookout for it if you are ever in the Netherlands!
Thanks so much for looking! More to come from Amsterdam soon — everything we ate in Amsterdam!! :) Talk soon!