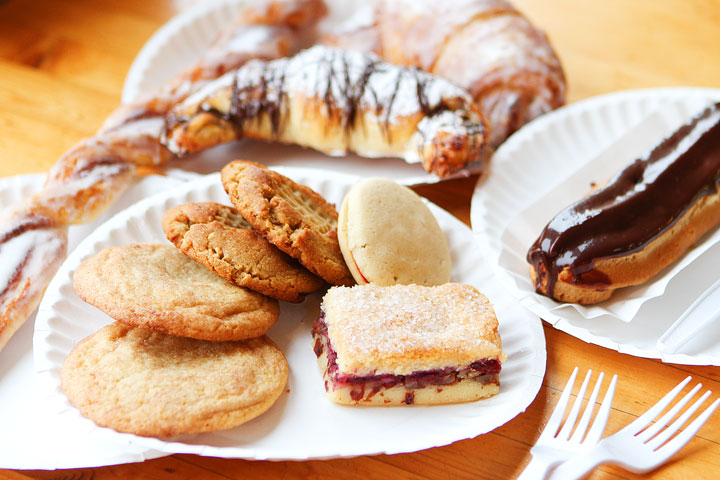 On our way out of Bandon, we headed up the coast to arrive at what turned out to be one of my absolute favorite places we stayed in Oregon. But first we grabbed breakfast at Bandon Baking Company & Deli, and it was so delicious, I had to tell you about it! No, we did not have a big plate full of cookies for breakfast, lol! We did grab these for the road though, and unfortunately I was so busy snapping photos of of these cookies and pastries that I didn't get a photo of our real breakfast, The Egg Mitt, Bandon Baking Company's specialty.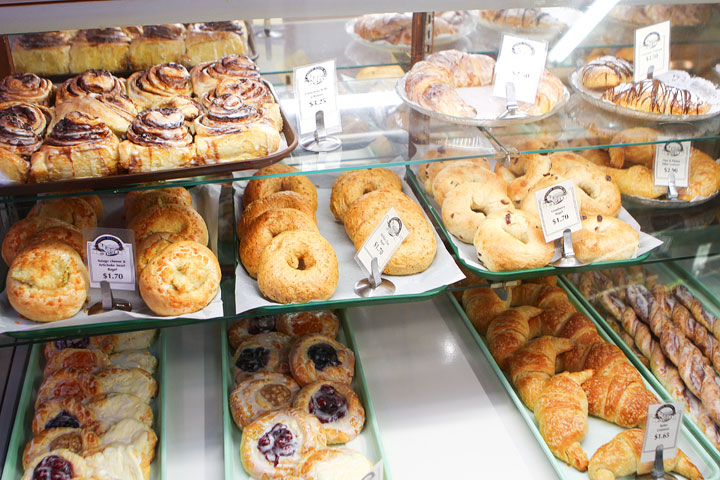 The Egg Mitt is a build-your-own breakfast sandwich made on their daily, freshly baked bagels. But this isn't just any bagel. It's almost croissant-like, in that it's soft and light, but it's still got that dense, chewy texture that I love about a bagel. It was totally bagel perfection! They've also got a variety of bagels to choose from. They didn't have a plain bagel on the morning we went, causing me to step outside my comfort zone and choose a flavored bagel. And I'm so glad I did. I got the cranberry bagel — Bandon is famous for their Cranberry Festival — and Kevin got the Artichoke and Asiago Cheese bagel. I *loved* my cranberry bagel! I would definitely get it again next time instead of a plain bagel. The cranberries were soft and sweet, and added a perfect hint of sweetness to the bagel. And Kevin loved the cheese on his bagel! Seriously one of the best things we ate in Oregon, and definitely one of the best breakfast sammies we've ever had!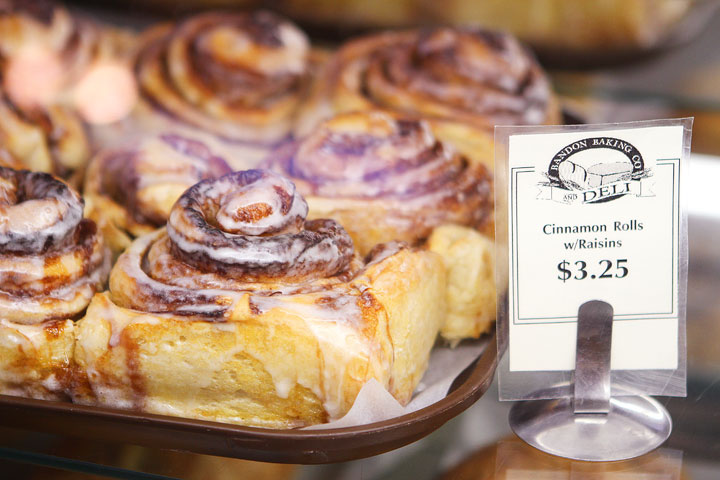 After breakfast, we couldn't resist taking a peek at the bakery case and picking up a few treats for the road trip ahead of us! :)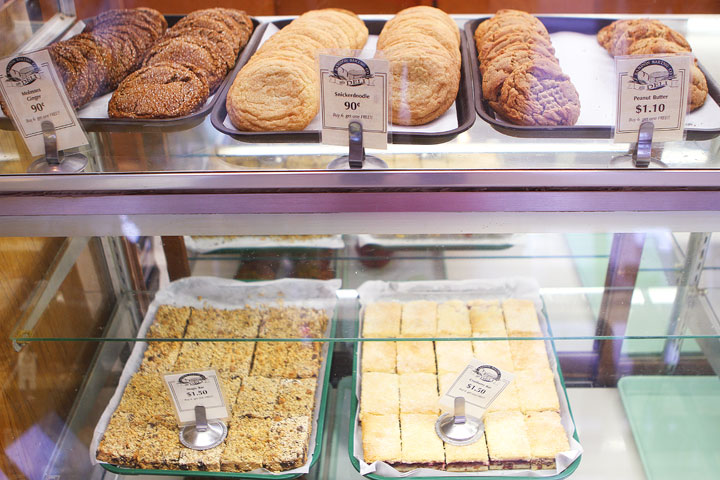 Fresh out of the oven cookies and bars.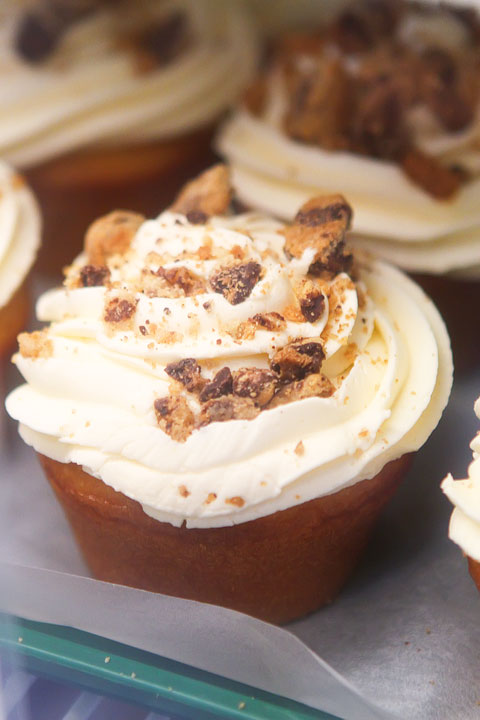 They even had cupcakes! This Cookie Dough Cupcake is a yellow cake with a chocolate chip cookie baked instead. It's then topped with buttercream frosting and sprinkled with chocolate chip cookie crumbs. Yum!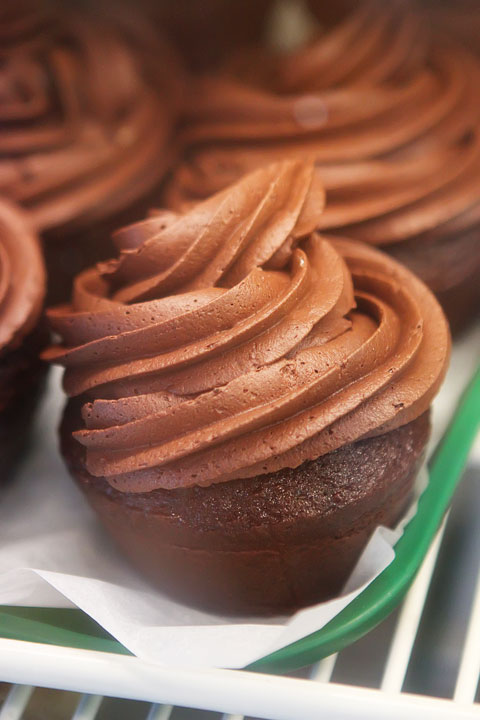 This was their Chocolate Tsunami cupcake. It's an intense chocolate cupcake stuffed with a rich raspberry filling, and topped with decadent chocolate buttercream frosting. What I wouldn't give to have a bite of this right now!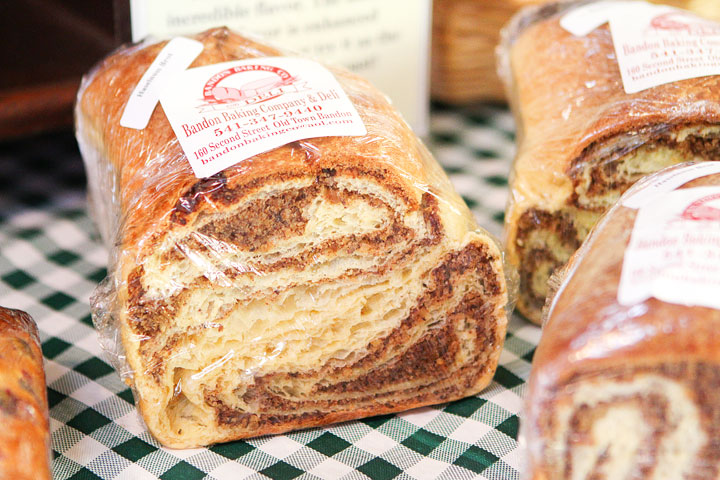 They even have their own freshly baked loaves that you can take home with you, like this pillowy loaf of Hazelnut Bread.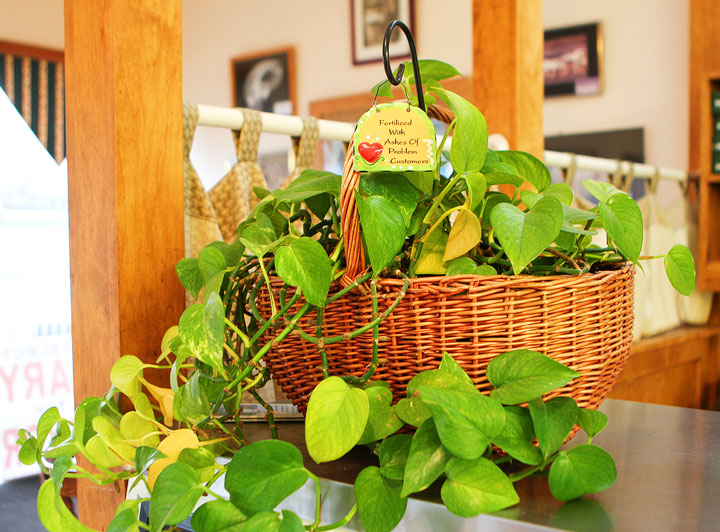 Loved this plant sitting on the bakery case! Hehe! Can you read the tag? :)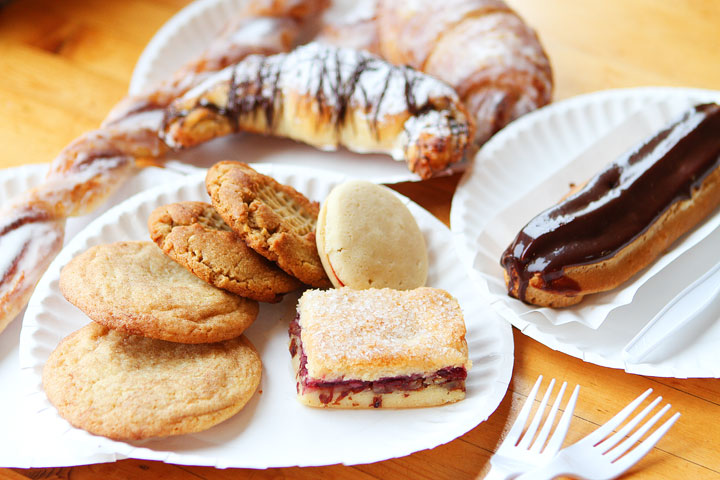 Here are a few of the cookies and pastries we picked up for the road.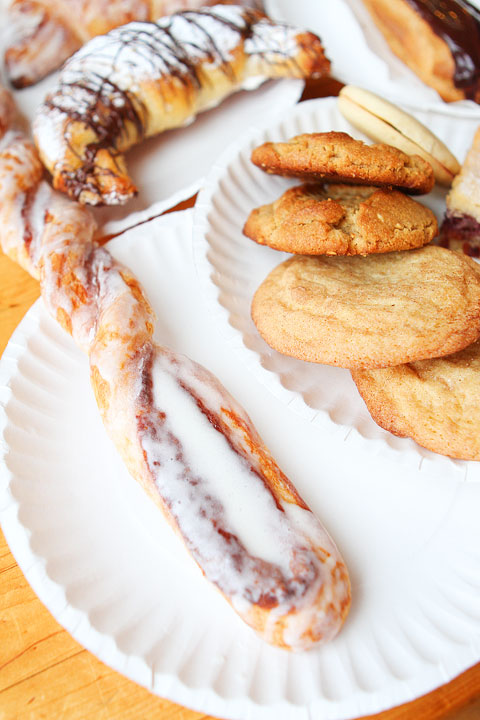 This was their cinnamon twist. Look at that fluffy glazed frosting! They had so many fun cinnamon glazed pastries!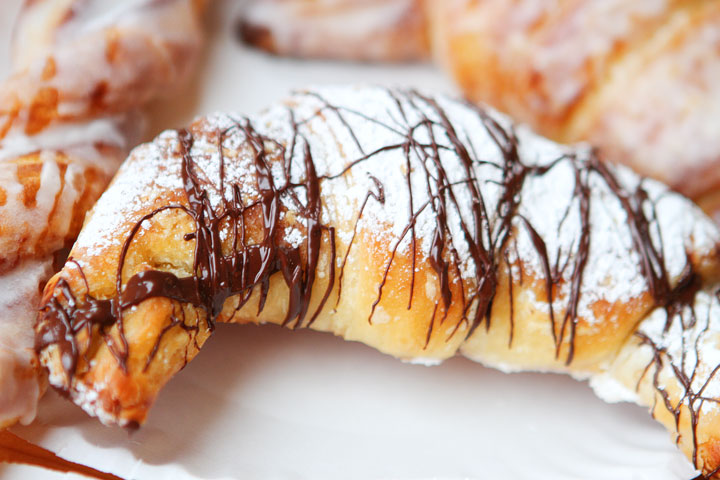 Oh my gosh. The chocolate croissant.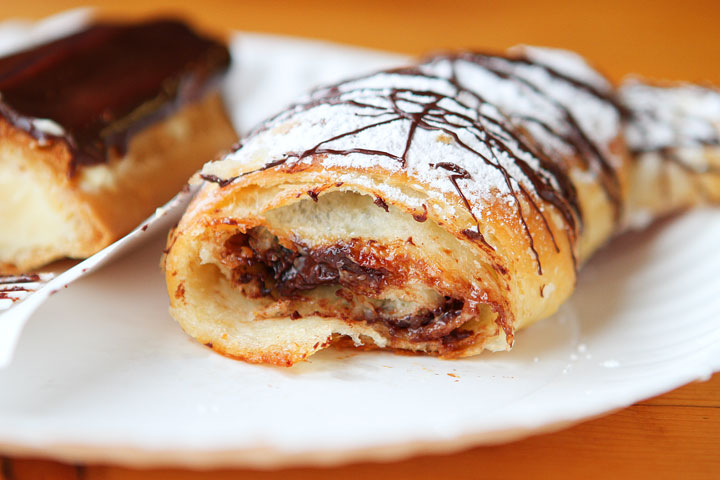 Flaky, buttery, soft, melt-in-your-mouth and stuffed with warm, gooey chocolate and topped with powdered sugar. I die.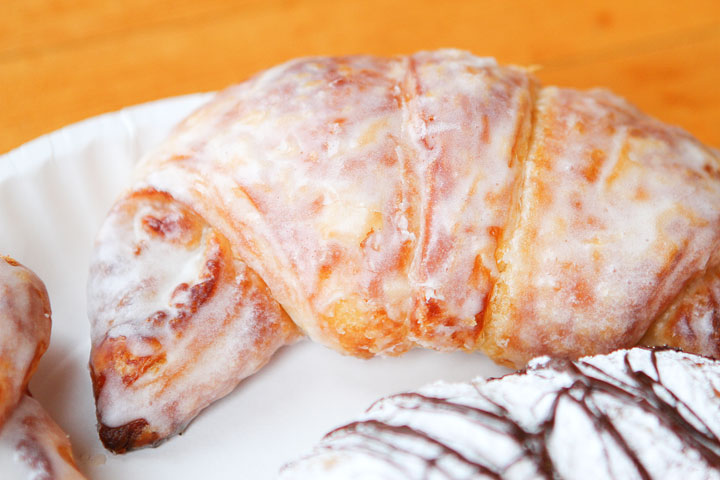 This was their glazed cinnamon croissant.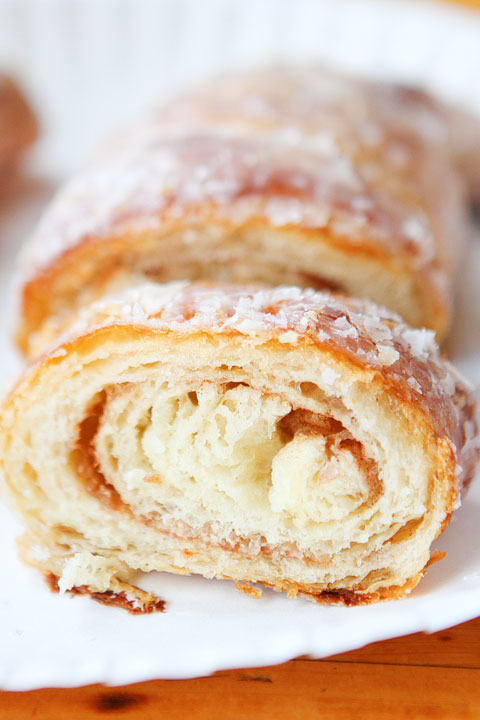 Flaky layers of a light and fluffy croissant filled with sweet cinnamon sugar and a sugary vanilla glaze.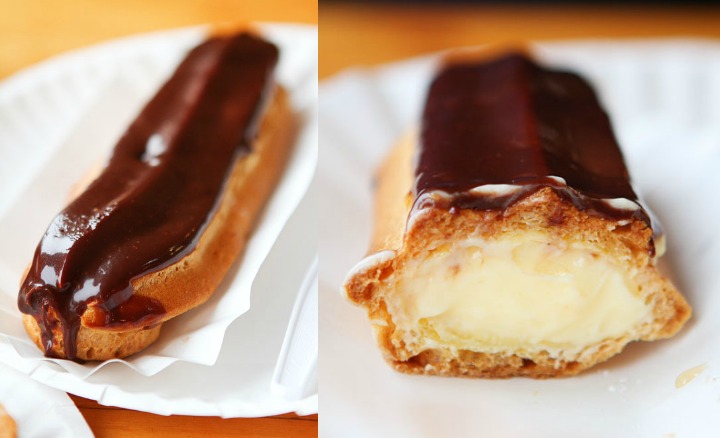 Kevin LOVES eclairs, so as soon as I saw this in the bakery case, I knew we'd be getting one! :)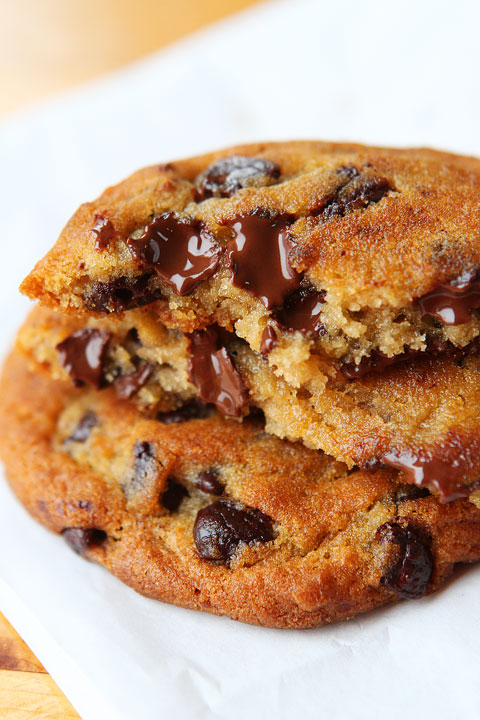 And finally, Bandon Baking Company's chocolate chip cookie. These were still in the oven when we ordered breakfast, but by the time we were done, they brought them out on a plate, fresh from the oven, hot, gooey, and melty. Perfection.
If you are ever driving through Bandon and have the chance, definitely stop by  Bandon Baking Company and grab some breakfast, pastries, and cookies for the road!
Bandon Baking Co & Deli
160 2nd Street Southeast, Bandon, OR
(541) 347-9440‎ · bandonbakingco.com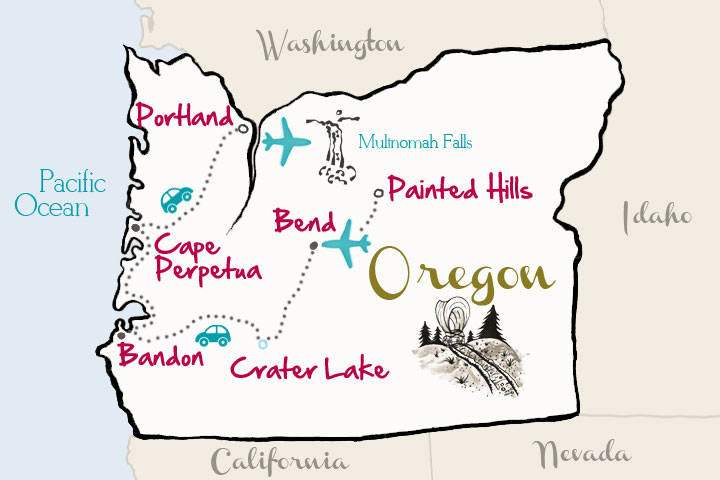 Follow along on our Oregon Adventure!
*Thanks so much to Travel Oregon for sending us on this adventure through Oregon!