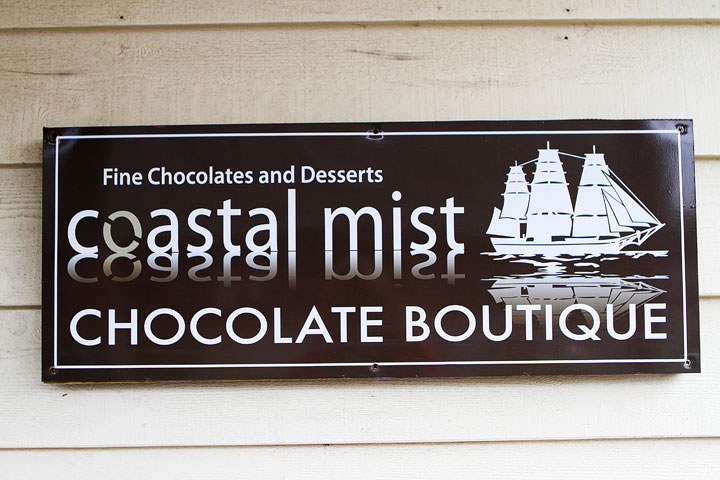 On our fourth day in Oregon, Kevin and I headed west on a new adventure. We left central Oregon and made our way through the winding, towering tree-lined highway along the Umpqua River to the rolling shore of the southern Oregon coast. The coast was cool, gray, and misty from the marine layer, and the small town of Bandon had such a quiet and friendly feeling. It was the perfect day — and the perfect place — to curl up inside and enjoy a nice warm cup of sipping chocolate.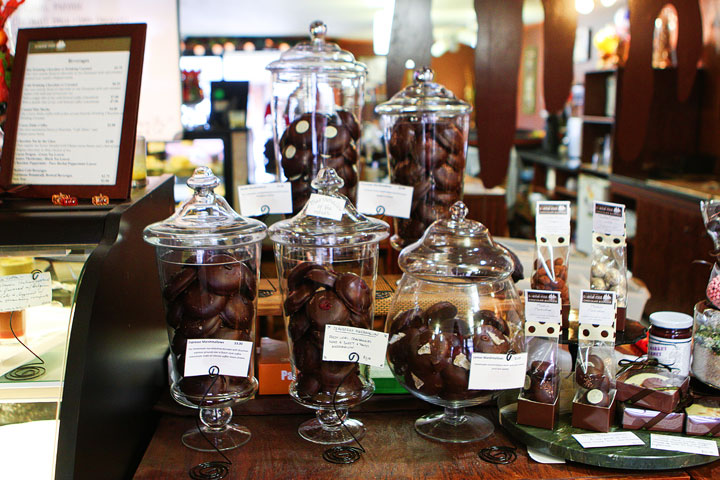 Coastal Mist Chocolate Boutique in Bandon is famous for their luxurious European-style desserts, artisan Belgian chocolate truffles, and most of all, their decadent, life-altering, like-nothing-you've-ever-had-before sipping chocolates and sipping caramels. That's right. Sipping caramels. I had heard so many good things about Coastal Mist, and I couldn't wait to head over there! After a long, misty morning walk on the beach, we huddled back in the car and quickly headed to Old Town Bandon and Coastal Mist to warm up with their famous drinking chocolate.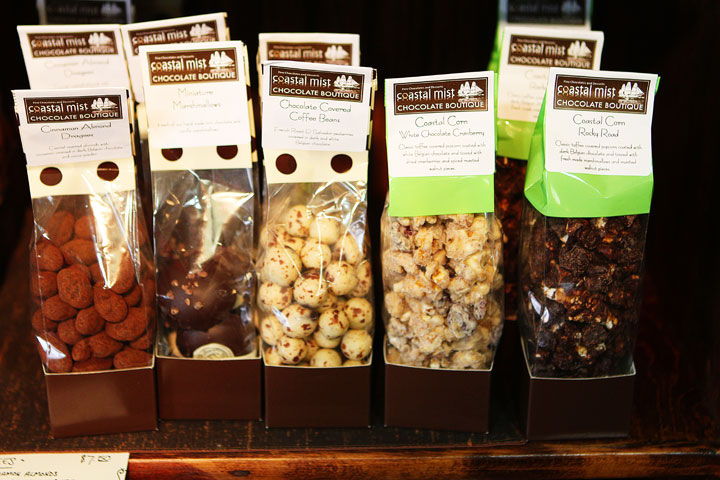 This fun chocolate shop has so many delicious confections and offerings, and even their own "Coastal Corn" gourmet popcorn in white chocolate cranberry and rocky road varieties.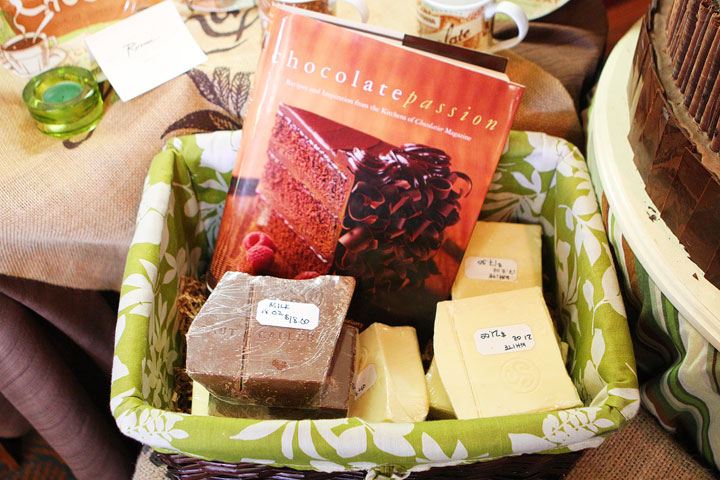 They've got everything from chocolate cookbooks to thick blocks of rich chocolate in floral-lined woven baskets.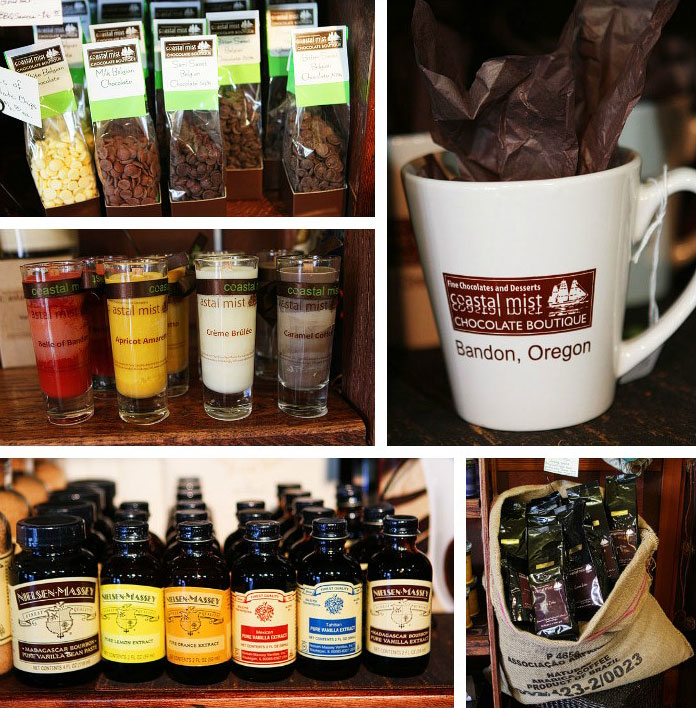 They offer gourmet chocolate chips, bakery-scented candles, high-quality vanillas, and even their very own custom blend of chocolate coffee. Heaven help me.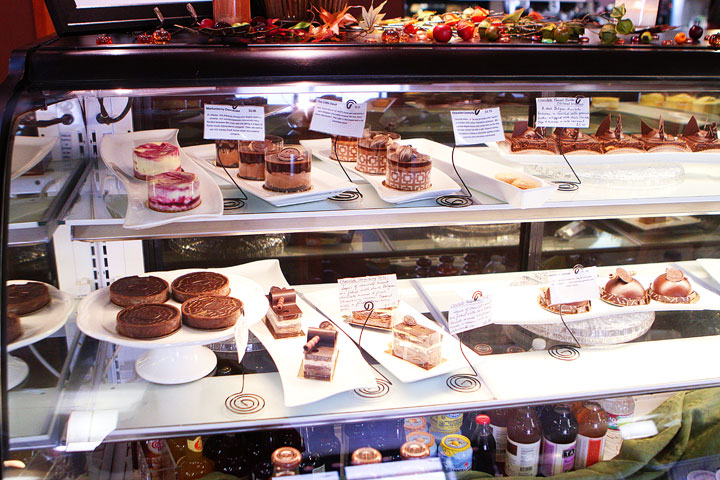 Next up is the real show-stopper — their delicious, delectable bakery case.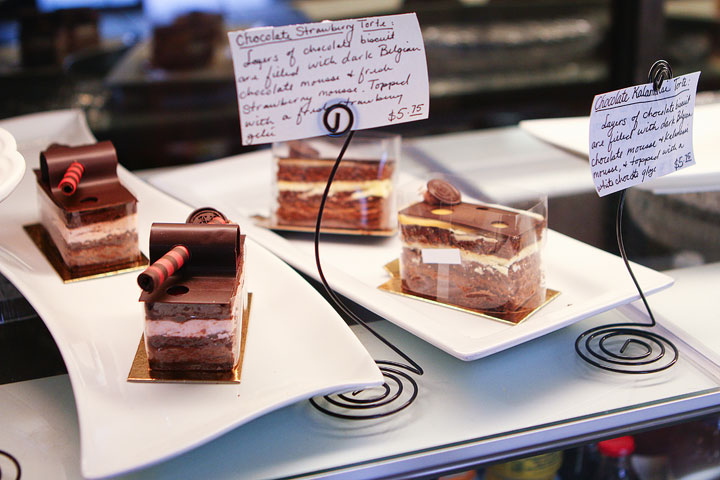 It is immediately enticing, filled with intricate cakes and indulgent pastries.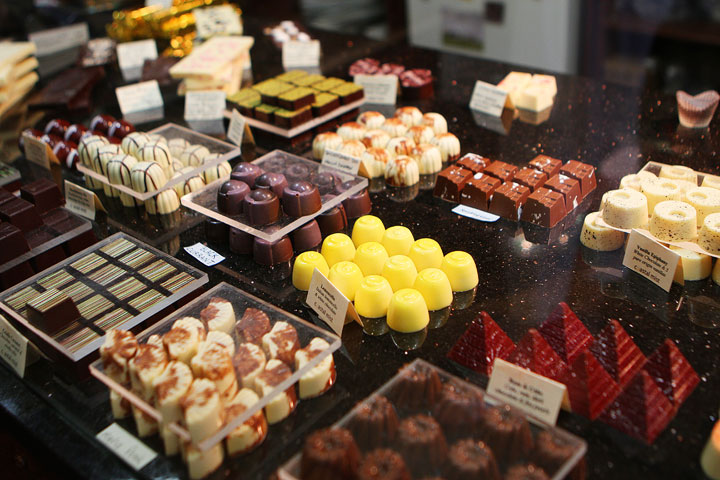 Then there's the chocolates.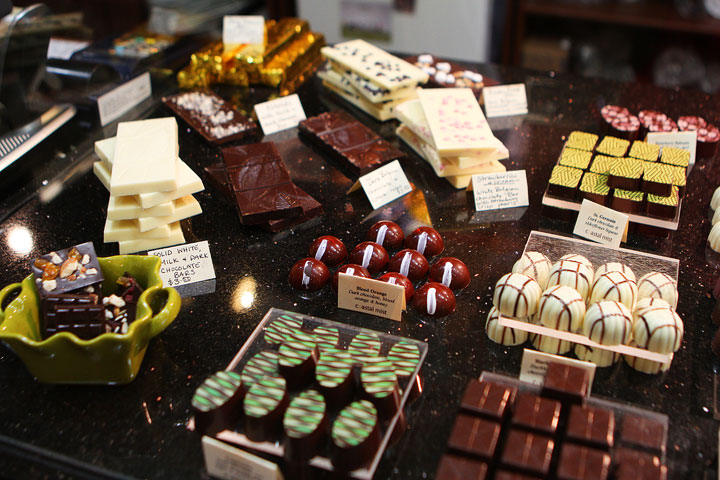 From heavenly chocolate bars…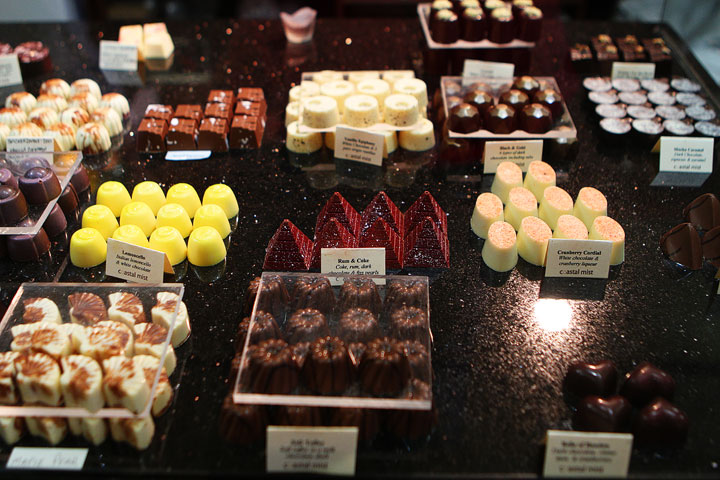 … to ultra creamy Belgian truffles covered in a crisp chocolate shell.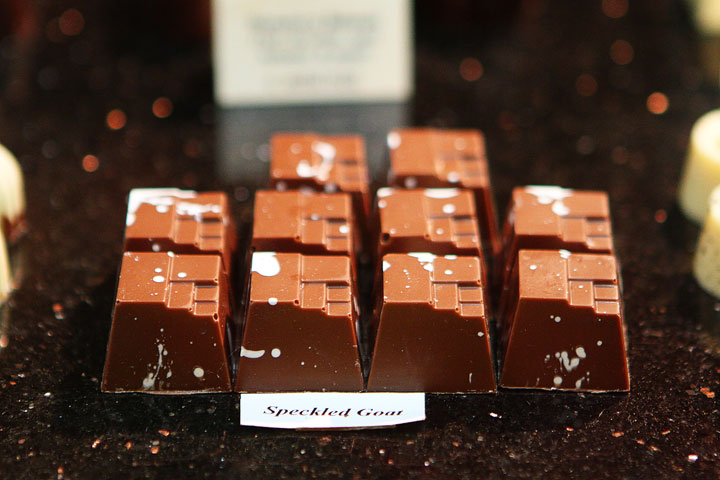 The flavors are as abundant as they are exquisite.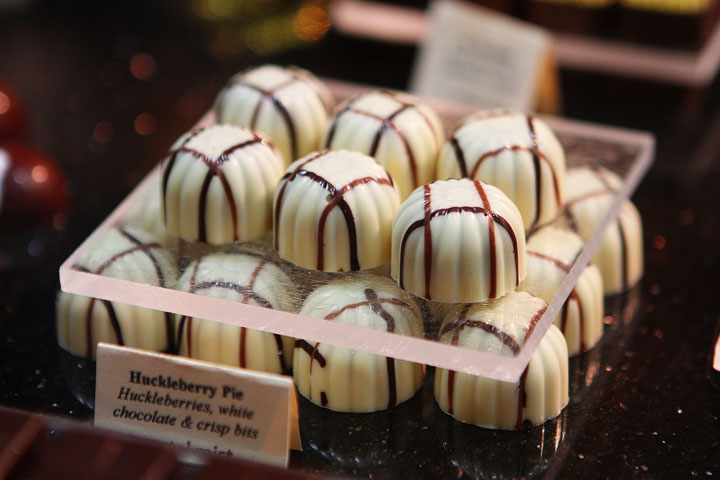 Huckleberry Pie. We saw lots of huckleberry, marionberry, and cranberries in Oregon.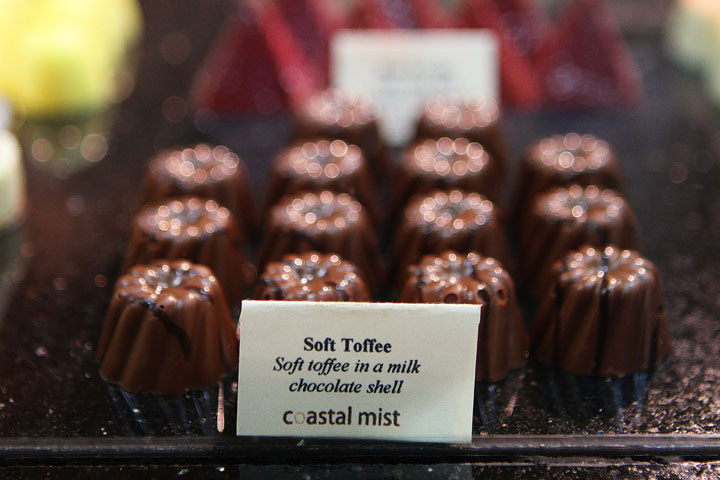 Toffee and chocolate.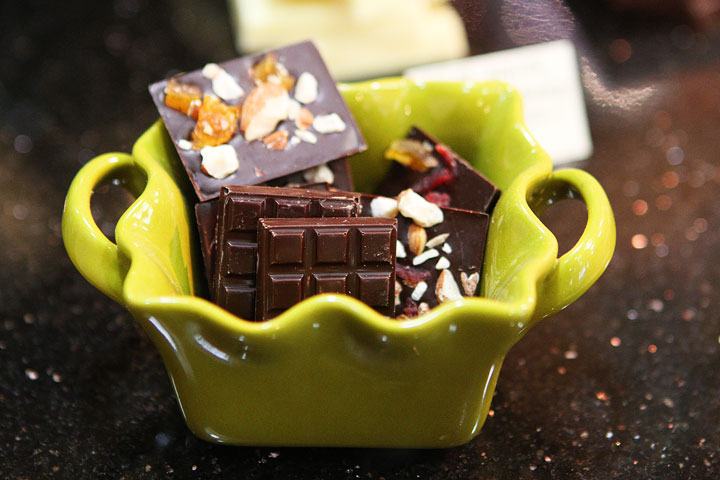 How cute is this little chocolate-filled ceramic basket?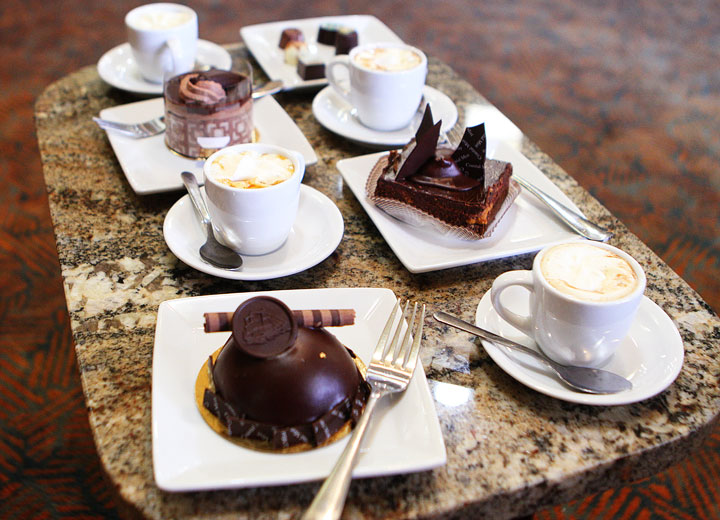 After painstakingly perusing our options, we finally made our choices. We went with a sampling of a few chocolates, three desserts (blush), two sipping chocolates, and two sipping caramels. The sipping chocolates and caramels are both offered in several scrumptious-sounding flavors, so we definitely wanted to try more than one!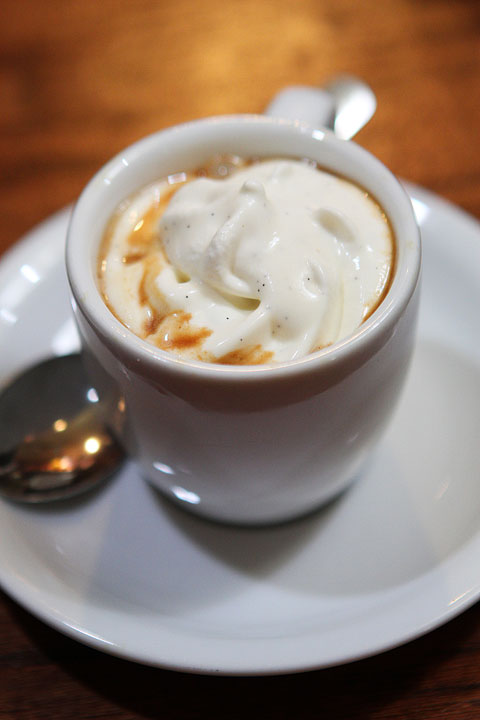 Our first cup was the classic milk chocolate sipping chocolate. Oh my gosh, you guys. I don't even know if I can tell you how amazing this was. It was honest-to-goodness life-changing. I am still thinking about this darn chocolate and wondering how I can get more of it in my life! Like right now. It was comforting to my very core. Not only was it the perfect temperature, which feels so silly to say, but it's one of those ineffable qualities that's essential to greatness, but you don't notice unless it's missing. It was the perfect richness, the perfect smoothness, the perfect creaminess, and the most perfect, perfect, perfect milk-chocolatiness. It was literally like drinking melted chocolate. But the best milk chocolate you've ever had. This is not your average hot chocolate. Oh no. It's nothing like hot chocolate. And not only that, it's topped with a luscious homemade vanilla bean whipped cream. Just look at those gorgeous vanilla bean flecks! So in reality, it's like drinking perfect melted chocolate with a perfect little dollop of indulgently rich, ultra thick vanilla cream. It is truly, truly heaven.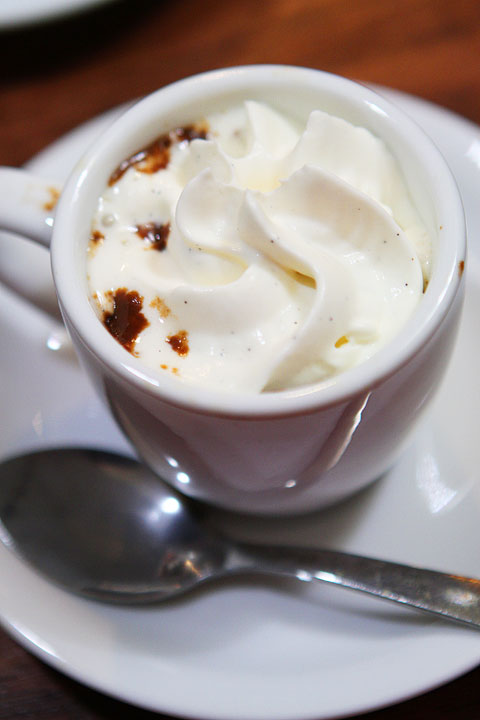 Our next sipping chocolate flavor was Dark Chocolate Banana. You know how Kevin loves all things banana! We had to get this one. I cannot say enough good things about these incredible sipping chocolates. They're amazingly smooth, decadently thick, indulgently rich, and voluptuously creamy. I am in love.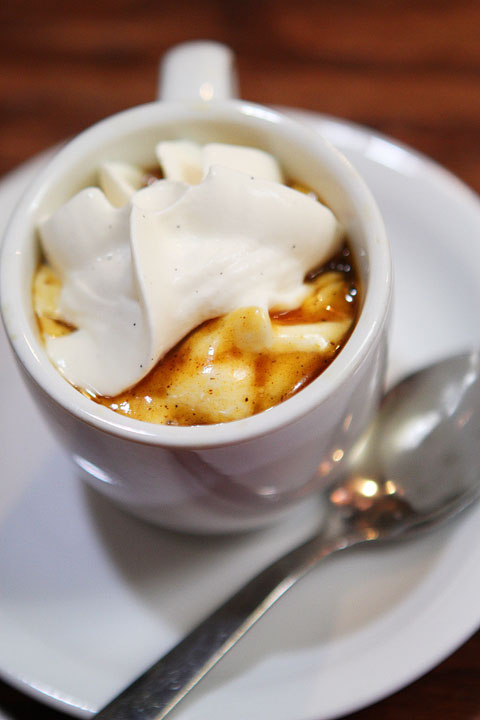 Next up was the classic sipping caramel. Holy Toledo, folks.  I might as well just throw my hands up in the air right now — it does not get any better than this! This was so gosh darn amazing. I feel like I am being a bit hyperbolish here, but I have never had anything like this before.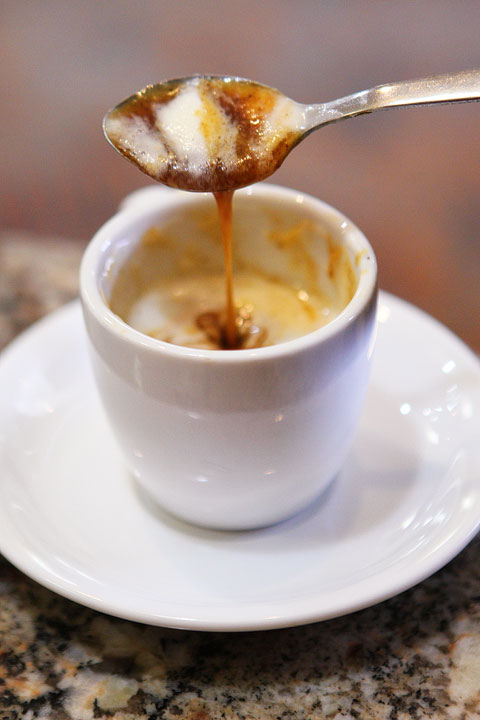 It's like drinking melted caramel sauce! It's the perfect consistency. And satiny smooth. And combined with that ultra creamy, vanilla bean specked whipped cream?? To… Die. My insides are melting just thinking about this caramel.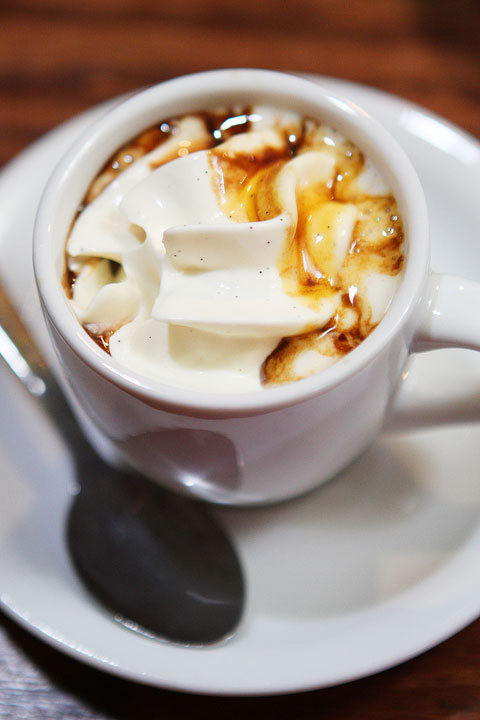 And finally, our fourth cup was the Caramel Apple Cinnamon sipping caramel. My mouth just started to water. I'm not sure I can go on. This was like drinking apple pie in a cup. And like all good apple pies, it's topped with with the creamiest, richest ice cream you've ever had. But it's warm. So perfectly warm. And smooth. And rich. And creamy. And caramely. And delicious. And to-die-for. Did I mention life-changing?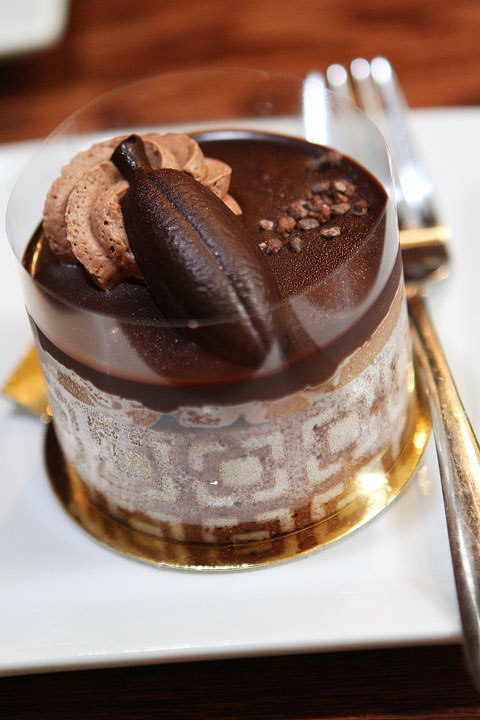 Okay, I can't talk about it anymore. The drinking chocolates and caramels. It's too painful that they're not in my life right this second. Let me tell you about this fabulous little cake instead, the Chocolate Caramelita.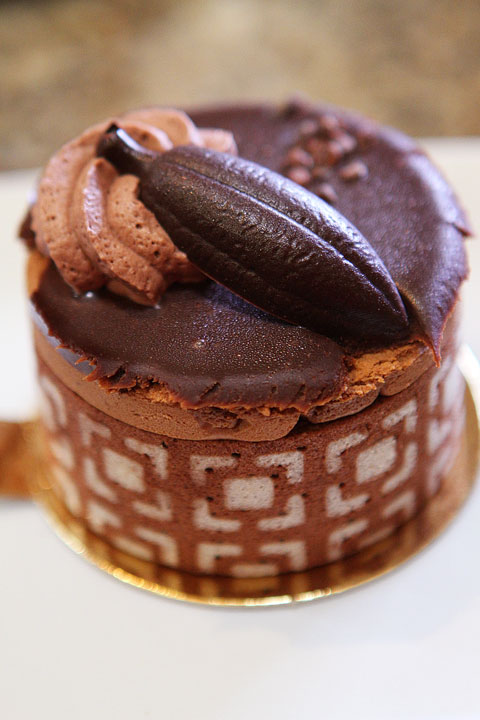 This is an intense chocolate cake, stuffed with gooey, salted caramel, and topped with rich chocolate cream, Belgian mousse, and cocoa nibs. This was my favorite! A bite with all layers — the mousse, cream, super rich cake, and gooey salted caramel — was heaven.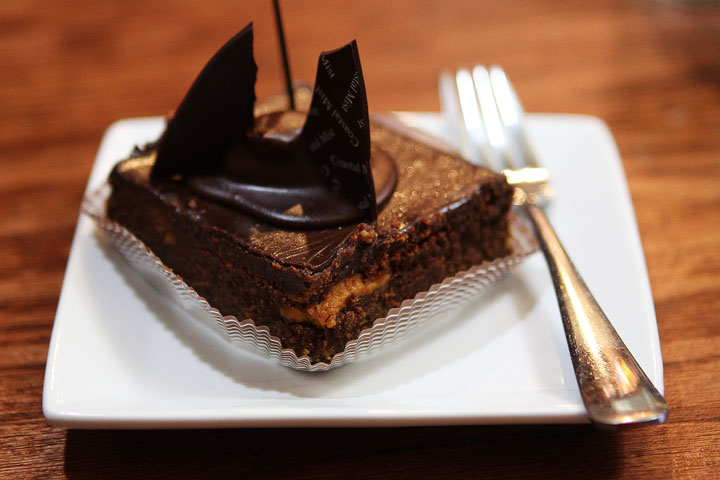 Next up was the Chocolate Peanut Butter Caramel Brownie.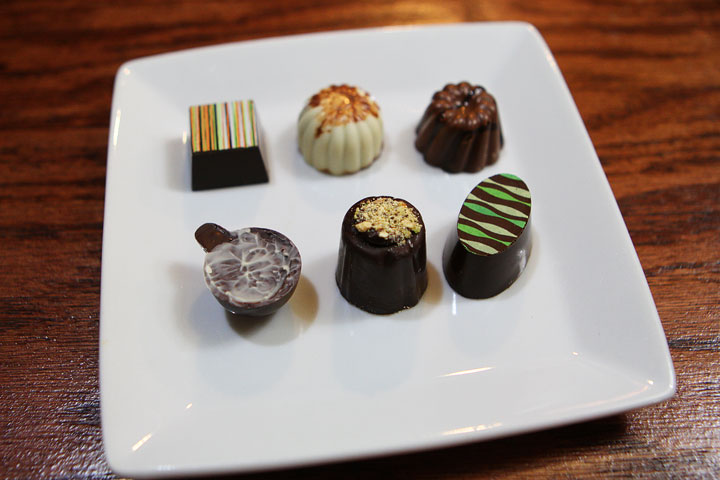 This was a dark Belgian chocolate brownie, swirled with peanut butter and topped with a dark chocolate glaze, salted caramel, and shaved chocolate pieces.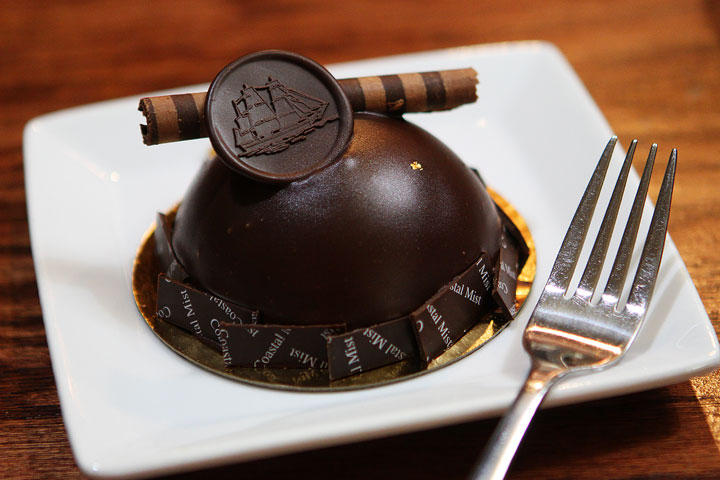 And finally, we selected the Bomme du Chocolat. (Chocolate Bomb!)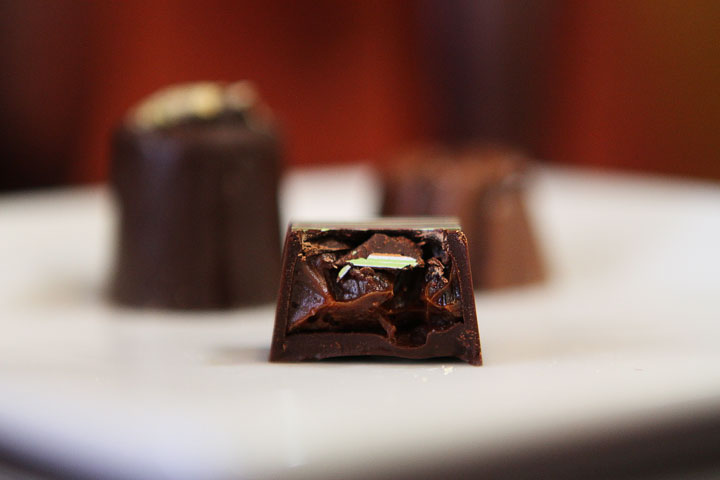 This decadent little delight is a chocolate biscuit topped with Belgian chocolate mousse and filled with dark chocolate ganache and brownie pieces. Oh, baby. Come to mama.  Oh, and it's topped with a chocolate curl and a stamped chocolate medallion.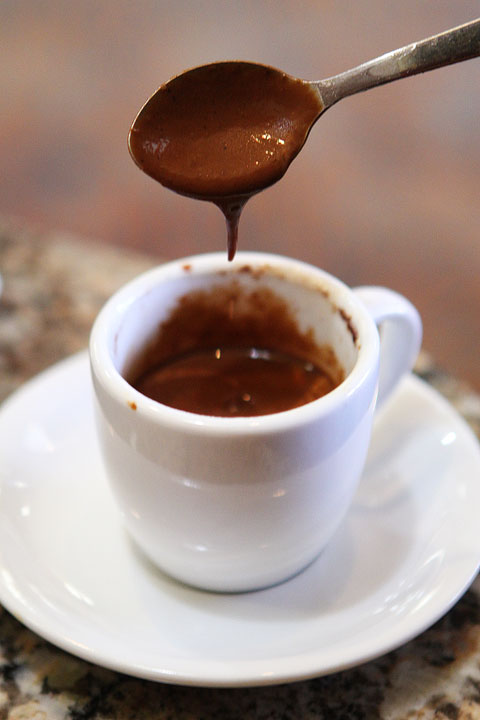 After seriously indulging in decadent cakes and hot, melty chocolate beverages, we sampled our chocolate truffles. Our flavors were Snickerdoodle, Soft Toffee, Dark Chocolate & Lime, Chocolate Caramel, Mocha Caramel, and Cannoli. Look at the mocha cup! I just loved this little mug-shaped truffle.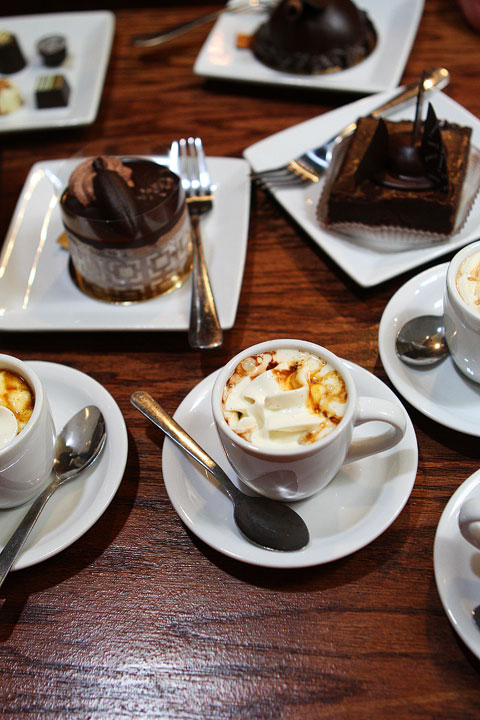 Gracious. What I wouldn't give to just jump right into this photo right now! If you are ever anywhere near the southern Oregon coast, Coastal Mist Chocolate Boutique in Bandon is an absolute must-stop. The drinking chocolate and caramels are two of the best things I've ever had. It's definitely worth a side trip to try one. Or two. Or four.
Until next time!
Coastal Mist
210 2nd Street Southeast, Bandon, OR
(541) 347-3300‎ · coastalmist.com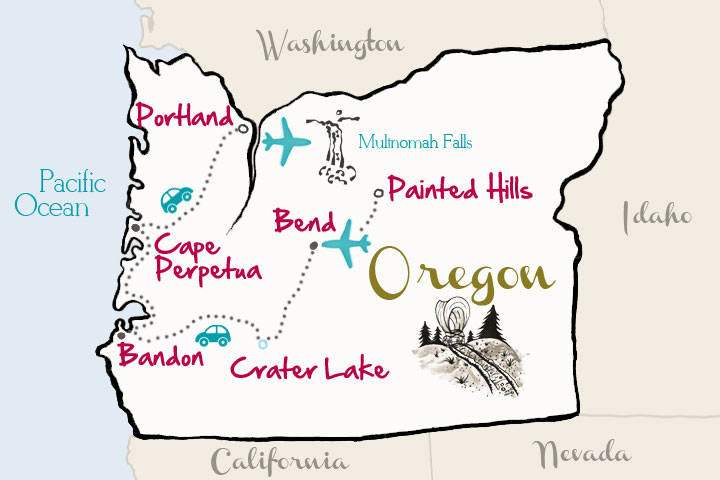 Follow along on our Oregon Adventure!
*Thanks so much to Travel Oregon for sending us on this adventure through Oregon!